Trends
50 million people are stuck in modern slavery as a result of pandemics, wars, and climate change.
Disasters during the past five years, from pandemics to climate catastrophes, have disrupted daily life, and a new study reveals that in many nations, the resulting economic unrest has driven millions into modern slavery.
According to a new report released on Monday by the International Labour Organization (ILO), Walk Free, and the International Organization for Migration, there are currently 50 million people believed to be victims of forced marriage and forced labor worldwide. This is an increase of 25% from the previous estimate in 2016 and represents a growing problem.
Forced labor and forced marriage are examples of modern slavery, which occurs when someone is unable to resist an order or flee due to threats, violence, or deceit. To get at their findings, the researchers performed several questionnaires in more than 180 nations.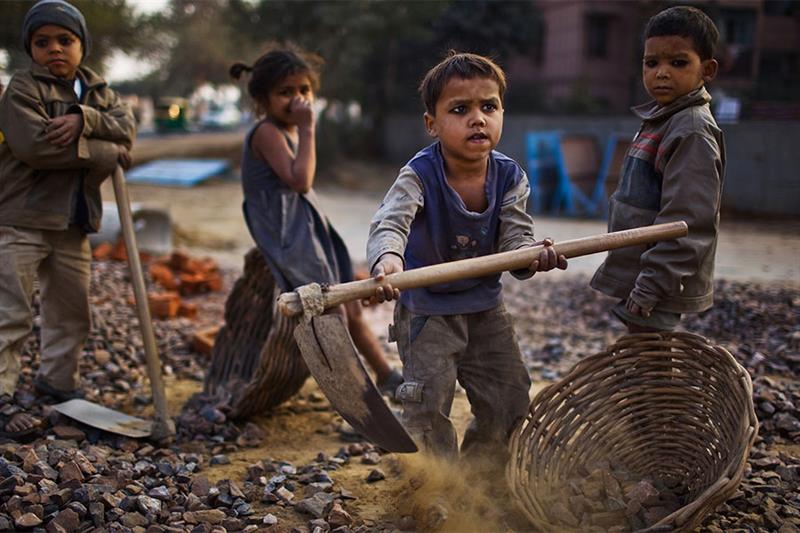 According to the research, COVID-19, violent conflicts, and the climate catastrophe disrupted work and education in "unprecedented ways," which increased poverty, dangerous migration, and gender-based violence, all dangers of contemporary slavery. However, Guy Ryder, the general director of the ILO, however, said that "nothing can justify the continuing of this grave violation of human rights." "We are aware of what must be done and are certain that it is possible." Effective national regulations and policies are essential. However, governments can't achieve this on their own, "said he.
According to the research, better legislation, more robust legal safeguards, and increased assistance for women, girls, and vulnerable people may dramatically reduce or even eradicate modern slavery. According to the research, there are an estimated 22 million individuals living in forced marriages, a 43% rise over 2016 numbers. According to the survey, more than two-thirds of individuals forced to marry are women and girls, placing them at a higher risk of sexual abuse and violence.
When population size was taken into consideration, researchers discovered that forced marriage was more common in Arab governments than it was in Asia and the Pacific, where it was more common. According to the paper, COVID-19 has "exacerbated the fundamental motivations of all types of contemporary slavery, including forced marriage."
Daily wage employees in several nations were hindered from making a living, and when schools were closed, some families took their kids to work to help support the family. Due to the epidemic, Delhi, the capital of India, had one of the longest school lockdowns in history, keeping more than 4 million kids out of the classroom for more than 600 days. According to Teach For India founder Shaheen Mistri, 10% of children in the city's public schools dropped out of school as a result of the epidemic and its financial toll on lower-income families.
"Child marriage has increased, violence against children has increased, and hunger is a significant concern since many of our youngsters depend on school meals." Additionally, it's possible that the data from Monday's report may not provide the whole picture. The research said that the figures "provided in this analysis are likely to understate the entire scale of the pandemic's impact" since the statistics "only partially represent the consequences of the COVID-19 epidemic."
Children and forced labor
According to the report, the number of individuals who are forced to work has climbed by 11% to 28 million since 2016; nearly one in eight of them are youngsters, making the matter "especially urgent." According to the report, more than half of the kids are victims of commercial sexual exploitation, which includes trafficking offenses where the main form of forced labor is providing sexual services. According to the research, "Qualitative studies show that children can be the victims of severe types of coercion and abuse, including kidnapping, drugging, being held in captivity, deceit, and debt manipulation." "In times of armed conflict, some of the greatest atrocities take place."
According to the research, private sector industries including manufacturing, construction, and agriculture account for around 86% of all cases of forced labor worldwide, with Asia and the Pacific hosting more than half of those cases.
According to research, there are distinctions between the sexes when it comes to forced labor, including the types of sectors that use them and the compulsion itself. According to the survey, men are considerably more likely to work in the construction industry than women, who are pushed into labor. It is claimed that men are more likely to face physical threats and financial penalties than women, who are more likely to be pushed into forced work through abuse and nonpayment.
Over the same period, there were 2.7 million more people engaged in forced labor. More forced labor in the private economy, including forced commercial sexual exploitation, was the only factor driving the increase. The research expressed alarm over the misuse of compulsory prison labor in several nations, including the United States, by stating that 14% of individuals engaged in forced labor were performing tasks that were ordered by state officials. The UN rights office's significant worries regarding "reliable stories of forced labor under particularly harsh conditions" in North Korea were also mentioned.
Additionally, it brought attention to the predicament in China, where several UN agencies have issued warnings about the possibility of forced labor, particularly in the Xinjiang region, where Beijing is alleged to have imprisoned more than a million Uyghurs and other Muslim minorities. Beijing has strenuously denied these accusations, stating that it operates career centers to combat radicalism.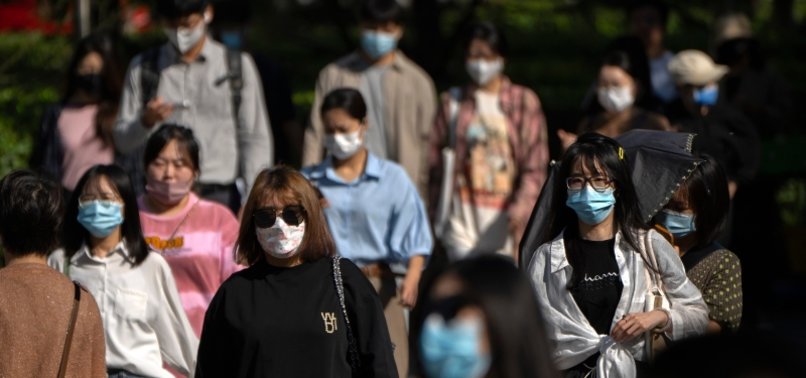 More evidence was required, but according to a study released on August 31 by former UN rights director Michelle Bachelet, labor laws in the region seemed to be discriminatory and to "involve aspects of compulsion."
China adopted the ILO Convention against Forced Labor this month, giving collaboration with the government and social partners a "renewed vigor" to tackle these concerns and combat forced labor.