Trends
Abhijit Bose Now Appointed As WhatsApp India head , Meta India Public Policy Director Steps Down
Abhijit Bose, in 2019 was appointed the first country head of WhatsApp. He's been busy growing WhatsApp's payments business and expanding the messaging app's reach in India.
WhatsApp India boss Abhijit Bose and Meta India public policy boss Rajiv Aggarwal have left the company. This happened when Meta India's country head, Ajit Mohan, also left the company earlier this month.
Shivnath Thukral, currently Director of Public Policy at WhatsApp India, which includes Facebook, Instagram, and WhatsApp, has been appointed Director of Public Policy at Meta India.
These developments also come as Facebook's parent company Meta plans to lay off its 11,000 employees worldwide on November 9th.
Will Cathcart comments,  "I am grateful to Abhijit Bose for his great contribution as the first leader of WhatsApp in India. His skills and tactical spirit have assisted the team in delivering new facilities that benefit millions of people".
Abhijit Bose, in 2019 was appointed the first country head of WhatsApp. He's been busy growing WhatsApp's payments business and expanding the messaging app's reach in India. Rajiv Aggarwal said that it was tough.
During all of this, they have shared some news on WhatsApp and with their team in India. He wanted to put this on hold so that he could focus on helping people. After a short hiatus, he will be back in the entrepreneurial world.
Meta's Interest In WhatsApp
If you normally use Facebook or the 'internet', you've probably heard the word meta a million times. In the Metaverse, the physical and digital worlds come together. It's a space where digital representations of people (via custom avatars they create) can socialize at work and play, meet at the office, go to concerts, and even try on clothes.
To put this even more simply, the internet is now in the 2D stage, and you usually interact with people by commenting on their posts and YouTube videos. However, instead of commenting on each other, Metaverse brings it to its 3D phase of the web, where people can interact and post on YouTube videos. Sounds pretty cool just imagining how it works.
Meta focuses on developing virtual environments that enable people to interact and connect with technology through the Metaverse, a vision of virtual reality. Through his flagship products, Facebook, Instagram, Oculus, Messenger, and WhatsApp, the company connects people with friends, family, and colleagues around the world and helps them discover new products and services from local and global businesses. 
You can share your opinions, ideas, photos and videos, and other activities via mobile device or his PC with a wide range of users, from close friends to the general public. Meta sells ad placements to marketers to reach people based on various factors such as age, gender, location, interests, and behavior. The company has a presence throughout the Americas, Europe, the Middle East, Africa, and Asia Pacific. Meta is headquartered in Menlo Park, California, USA.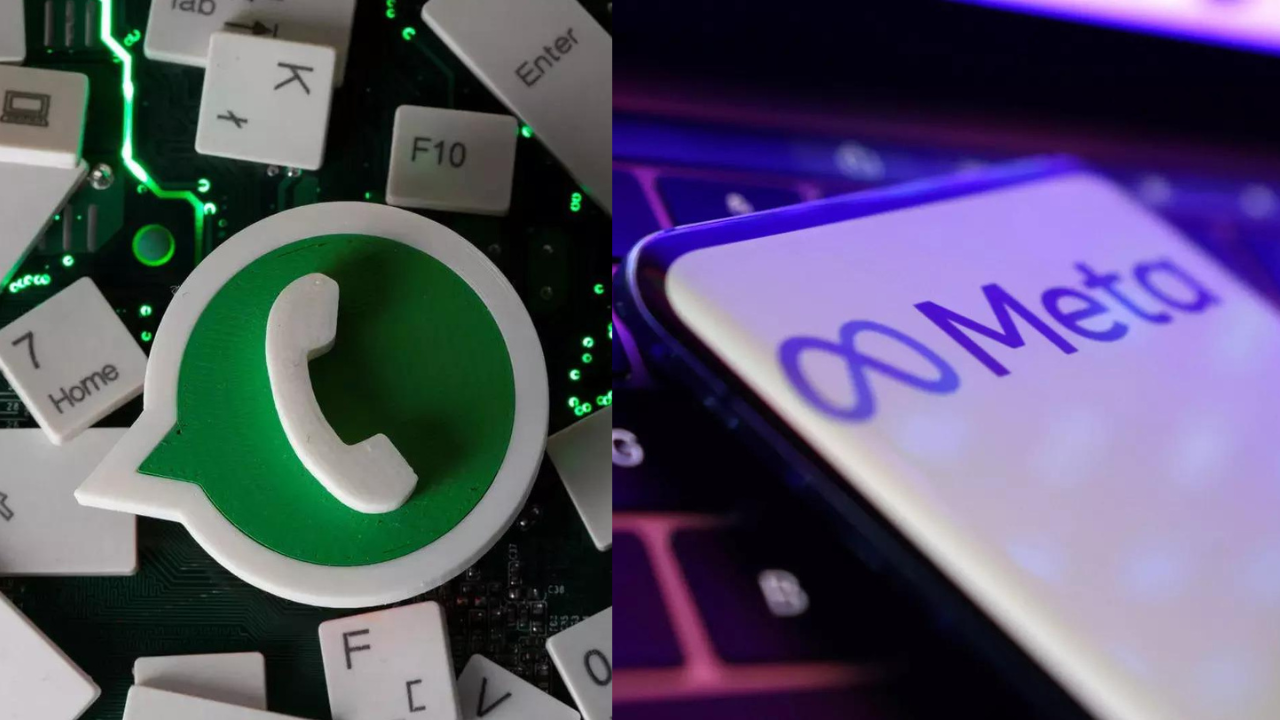 About WhatsApp
WhatsApp is a mobile application that is ad-free and allows users to send messages without any specified limit, without using wireless networks or incurring data charges. The app is free to download and replaces the mobile operator's traditional SMS platform. This app was created by two former Yahoo! people, Jan Koum and Brian Acton. Executive.
In February 2014, When Facebook wished to acquire WhatsApp, its founder proposed a purchase price of 16 billion US dollars. US$4 billion is in cash, and US$12 billion remains in Facebook stock.
That price is less than the actual price paid by Facebook of $21.8 billion.
Facebook agreed to pay him $19.6 billion (at the original price he was $3.6 billion). This is compensation for WhatsApp employees remaining at Facebook.
But when the regulatory approval process was completed in October, Facebook's stock price rose from $68 to $77.56. By then, the agreed 184 million Facebook shares added $1.7 billion to the final sale price.
His six-month earnings for WhatsApp in the first half of 2014 totaled $15.9 million, and the company suffered a staggering net loss of $232.5 million for him. However, most of this loss was due to stock-based reimbursement.
Why WhatsApp?
With more than 20 times the amount Zuckerberg acquired on his Instagram, he made headlines in 2012. It begs the $22 billion question: Why did the social media giant break the bank and buy WhatsApp? The answer is user growth. In 2014, more than 450 million people used WhatsApp monthly, and the service added more than 1 million users every day. With 70% of WhatsApp users active every day, this app should soon make him reach 1 billion users.
This app was released in 2009, and as of 2020, it has over 2 billion users. As of 2020, Facebook has 2.8 billion monthly active users. Having a common mission to improve global connectivity through Internet services, the combined efforts could accelerate the growth of both companies. WhatsApp plays a key role in a global area critical to Meta's future growth. By putting its monetization efforts on hold, Meta focuses on the future of international cross-platform communications.
By acquiring WhatsApp, the company is poised to reach billions of people, and Meta will certainly find ways to take advantage of this. This includes Rajiv Aggarwal and Abhijit Bose, Head of WhatsApp India, who joined Snap in the same month that Ajit Mohan, Vice President and MD of Meta India, also left the company. , resigns its position at the social networking giant. Mohan was the CEO of Star India before joining Facebook, for four years. The company, the owner of the popular streaming platform Hotstar, has been renamed Disney Star.
According to reports, Shivnath Thukral will be appointed India's public policy director for Meta, which includes products such as WhatsApp, Instagram, and Facebook. Meta is facing mounting costs and has already laid off about 11,000 employees, including Indian staff, as business slows down. Some jobs have been cut at other tech companies that hired quickly during the pandemic. "Unfortunately, this did not turn out as I expected," he said in a prepared statement. 
Zuckerberg also said the pandemic is over. Meta Partnerships India Director Manish Chopra explained that Aggarwal had decided to hire Aggarwal at Meta to pursue another opportunity. "Last year, he stepped up his policy-led leadership in areas such as user safety, privacy, and the expansion of programs like GOAL to promote digital inclusion in the country. He has also played an important role in leading the initiatives of the firm and has also led active engagement with key political and regulatory stakeholders. We are grateful to him for his contributions," Chopra said.
"Shivnath  has been an integral part of our public policy team since 2017. In his new role, Shivnath will define key policy-making initiatives across the board and lead the Company's apps in India (Facebook, Instagram, WhatsApp), we remain committed to our Indian users and will continue to make meaningful contributions to the regulatory process that will enable everyone to realize the full potential of India's digital economy." he added.
Edited by Prakriti Arora