Stories
Instagram: A beginner's guide to the wildly popular photo-sharing app
Instagram: A beginner's guide to the wildly popular photo-sharing app
Among social media networks, Instagram stands out as one of the most unique. Images and videos are almost entirely the focus of the platform instead of words. In fact, "Instagramming" is now officially a verb due to its visual twist.
In 2012, Facebook bought Instagram, which has more than a billion registered users. Instagram has become a household name nowadays, from small businesses to large organizations, news outlets to cultural institutions, and celebrities to photographers and musicians plus a cottage industry of influencers.
In addition, we all like a selfie that's well-taken.
Check out this guide if you haven't been keeping up with Instagram lately. We'll explain how Instagram works, how you can get started, and eventually, how you can start 'gramming like a pro.
Let's go over some of the most basic Instagram features to help you get started.
Create an account by downloading the app
Instagram requires you to sign up for an account and download the app. Android, iOS, and Windows devices are all supported. iPads don't have an official Instagram app, but you can still use the app by changing your App Store settings to locate it.
First-time users will be asked to create an account or log in with their Facebook accounts. New users must provide a phone number or email address, their full name, a username, and a password until they can create an account.
Having an Instagram account allows you to run separate personal and professional accounts without ever having to log out – a very useful feature if you wish to run separate accounts.
Instagram has steadily improved its desktop experience over the years, even though it is primarily built for smartphones. From your computer, you can use a web browser to edit your profile, view your feed, send and receive direct messages, and like and comment on posts.
Is there anything you can't do on your computer? Post photos and videos.
Setting up your profile
You should set up your profile when you first create your Instagram account. On your profile page, you can see all the photos and videos you've uploaded, as well as who you've followed and who's followed you. Settings can also be accessed here.
It's important to update your profile picture, username, and bio so people know who you are. You can provide a brief description of yourself or your brand in your bio, which appears alongside your profile picture throughout the platform. Adding a link to your website is also possible.
Changing your profile page is as easy as clicking "Edit Profile":
Customizing notifications
Making sure you receive the right notifications on Instagram means staying in touch. Push notifications are sent to your device based on your preferences.
Maybe you want to be notified when someone follows you or comments on your post. Perhaps you don't want notifications at all, or you're overwhelmed with pings.
It's time to start sharing now that the app has been downloaded and your account has been created.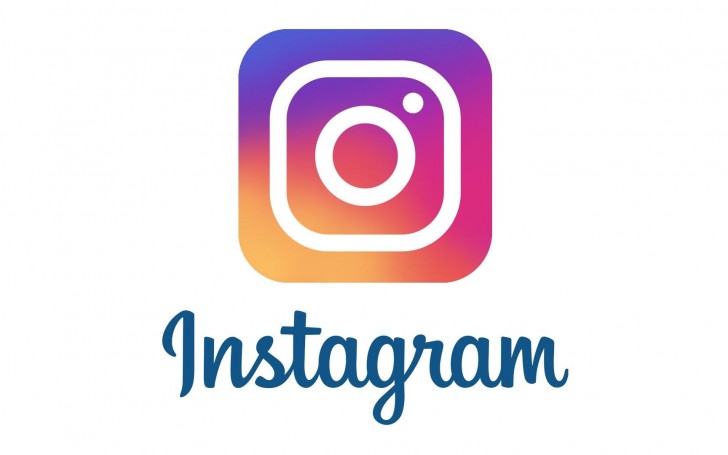 How does Instagram work?
Social networks are at the core of Instagram, and a highly visual one at that. You will always see the main feed of posts from your followers when you open the app. Anywhere in the app, you'll find a menu bar at the bottom.
The left-to-right buttons do the following:
Home:

Here you can browse through your friends' photos and videos.

Search and explore:

By clicking the magnifying glass icon, you can browse and search content from accounts you haven't followed yet but might be interested in.

Upload:

You can upload and edit photos and videos by using the large plus button within the app or by choosing from the camera roll on your phone.

Activity:

Clicking the heart icon will take you to a page displaying likes, comments, and other activity updates.

Profile:

You can access your settings from this icon, which takes you to your profile page, where you can see your bio and posts.
Instagram is what you make it, just like other social media networks. Most people use Instagram to express themselves and voyeurism. Instagram is an indispensable marketing tool for entrepreneurs, brands, and influencers.
In simplest terms, Instagram is based on the following accounts that interest you. Your followers follow you in turn. The visitors to your account can like and comment on your posts, and the visitors to your account can do the same for you. The level of activity you display is entirely up to you, whether you keep a low profile or build a following.
Identifying and following people
At the bottom of the app, tap the magnifying glass icon to find people to follow. Upon clicking this, the Explore page will appear, where Instagram suggested posts based on what you are interested in.
Another great way to discover content is by organizing the Explore page by topic. A user's name can also be searched on the page.
Facebook and Twitter have different ways of interacting. Friendship requests are usually not accepted by the other person after sending them.
Your feed will be updated when you follow other people. Followers and followers can always be seen.
If you click "Follow" on a private profile, you will have to wait for that user to approve you before you can follow them. Only those who have made their accounts private will have to accept you before you can follow them.
Another great way to find friends on Instagram is to connect your phone's contacts book to it.
Receiving and Sending direct messages
You can also send direct messages to people who follow you in addition to commenting on their posts. You will receive a separate "message requests" folder if you send a message to a person who does not follow you. A message must be accepted by the recipient before the conversation can begin.
The app and desktop website both support direct messaging.
From your home feed, tap the paper airplane icon to access your messages. A list of all the people with whom you have previously had conversations will appear. Alternatively, you can start a video chat by tapping the camera icon in the top right corner.
During a conversation, you can send many messages. There are several types of text messages, including basic text messages, Instagram posts, animated GIFs, and more. If you no longer want to see a message, you can also "like" it or delete it.
Instagram features
Instagram releases new features regularly, as you might expect. Instagram offers plenty of self-expression and creativity opportunities, from new content to creating tools that are constantly being updated.
Instagram Live
Live streaming from your phone via Instagram is called "live streaming" – or broadcasting live video to anyone who wants to see it. During your stream, viewers can send you messages and hearts, allowing you to interact with all your followers at once.
You can go "live" on Instagram by opening the app and going to the camera screen. From there, select "Live". One hour is all you can Livestream – after that, you'll have to start over.
By default, viewer comments are visible while you stream, but you can disable them by tapping on them.
You'll receive a notification when someone you follow starts a Livestream. You may receive a constant stream of notifications if you follow a lot of people. It only takes a moment to disable Instagram Live notifications.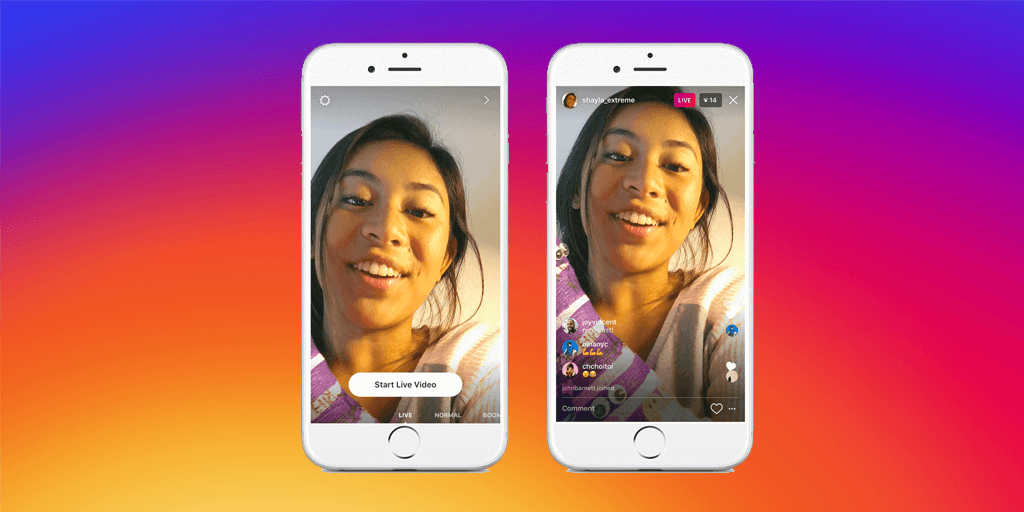 Instagram Stories
Stories are customizable posts that only last 24 hours, and many people use Instagram exclusively for them. Top of the home feed is a slideshow of posts, which may include photos and short videos.
Customizable means exactly what it says. Stories go beyond simple filters to include everything.
You can add a Story in a variety of ways; one of the easiest is by tapping the camera icon at the top-left corner, where you can choose from your phone's gallery or take a photo or video live. Adding text, drawings, or other creative elements is easy from there.
Stories disappear after a day but are saved to your private Archive (which is explained in a minute). The Stories on your profile can also be published permanently, so visitors can access them at any time.
edited and proofread by nikita sharma