Trends
Rise in Home Loan EMI: Leading Banking Institutions Like SBI, ICIC Bank, HDFC, and Others are Increasing the Home Loan EMIs.
Rise in Home Loan EMI: Leading banking institutions like SBI, ICIC bank, HDFC, and others are increasing home loan EMIs.
Home Loan EMI has increased to the increase in the RBI Repo Rate to 5.9% by major lenders like ICICI Bank, SBI, and HDFC. In due order, it is estimated that other lenders will do the same. Most lenders have made the policy Repo Rate a part of their lending benchmark. In other words, term Loan Interest Rates will be impacted by the policy Repo Rate. Bank Loan Rates will rise for a Rate increase, making EMIs more expensive going forward.
Leading banking firm have raised their lending rates, which would raise the EMI for personal loans and home loans and so increase the financial burden on the common people.
State Bank of India (SBI) increased its Repo-Linked Lending Rate (RLLR) and External Benchmark Based Lending Rate (EBLR) by 50 basis points each. The current EBLR and RLLR for SBI are 8.55% and 8.15 percent, respectively.
At HDFC Limited, the Annual Percentage Rate for house loans begins at 8.10%. The House Loan EMI (Floating Rate) for salaried people at Axis Bank is in 8.10–8.45%. The effective Interest Rate (Floating Rate) for self-employed people ranges from 8.20 to 8.55 percent.
Customer emails from HDFC stated: "Your applicable interest under the ARHL scheme will increase by 0.50% with effect from your interest reset date due to the change in the HDFC-Retail Prime Lending Rate (RPLR) with effect from October 1, 2022, by 0.50%."
The Adjustable Rate of interest at ICICI Bank ranges from 8.1% to 8.85% for salaried borrowers seeking a House Loan up to Rs. 75 lakhs. This Interest Rate ranges from 8.1 to 8.95 percent for loans over Rs. 75 lakhs. Loans for home purchases, interior improvements, and home enlargement are all eligible for these interest rates.
The interest rates on mortgage loans were increased by LIC Housing Finance by 0.5%.
Due to an increase in BRLLR, the Rate for the Bank of Barod has climbed to 8.45%. It is estimated that banks would follow suit and increase their lending rates.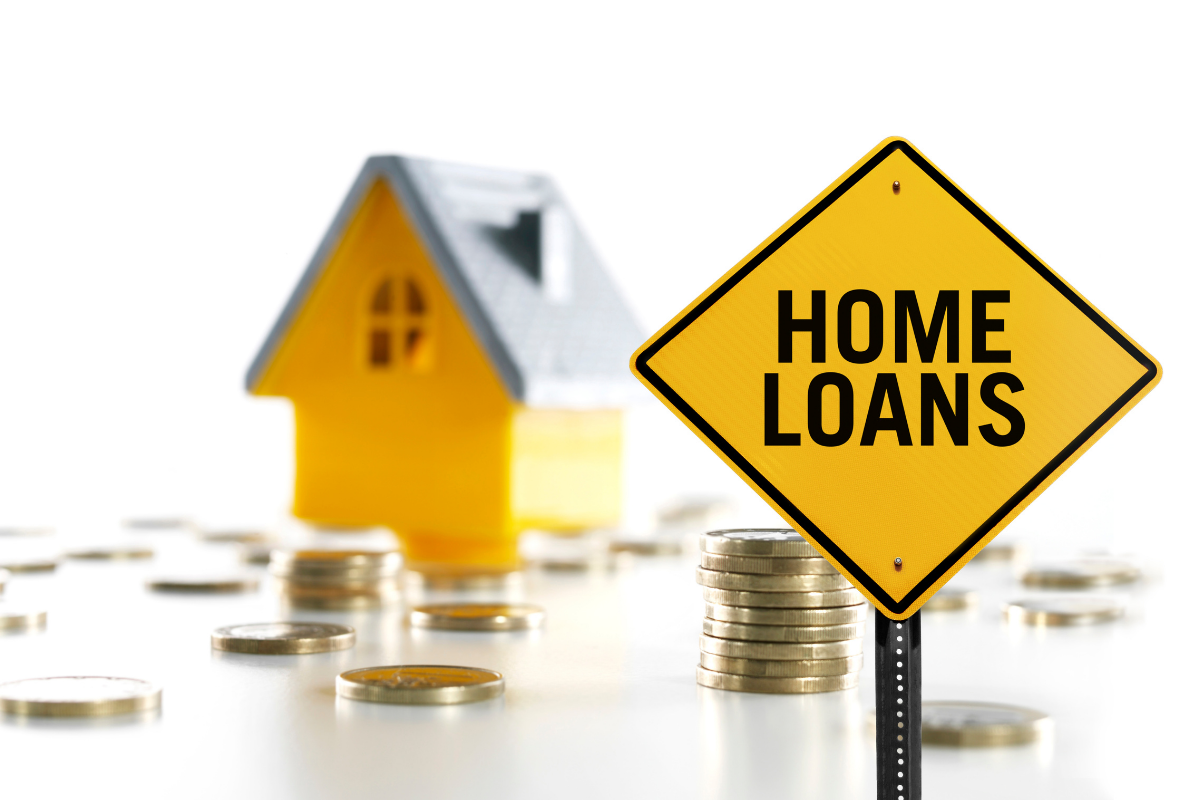 Why are the interest rates increasing on home loans?
The Repo Rate, or the Interest Rate at which the central bank lends to other banks, has gone up to 5.9%. The cost of funds for banks often increases when the RBI raises the Repo Rate. The cost of the money banks borrow from the RBI will go up. As a result, banks raise the interest rates on their Loans, with the cost to borrowers and raising EMIs.
The Credit Risk Premium varies from borrower to borrower and depends on several variables. Since 2019, all banks, including SBI, have switched to interest rates based on an external benchmark, like the Repo Rate set by the RBI or The Yield on Treasury Bills. The "Floating Rate of interest" on House Loans given by the SBI is fixed to either the ELBR or MCLR Interest Rate regime.
As a result of the modifications, both present and future borrowers will experience higher Interest Rates. All ELBR-related loans will increase in cost. An EMI for a Home Loan of Rs. 50 lakhs with a 25-year payback time at the last Interest Rate of 8.05 percent would be Rs. 38,757. According to the SBI Home Loan, the new 8.55 percent Interest Rate causes the EMI to increase to Rs 40,430.
How to face the EMI rise?
Since banks have decided to pass on the increase to their customer, the current house loans with Adjustable Rates of interest will cost more. Effectively, borrowers will have to choose between paying higher monthly payments or (EMIs).
According to Raj Khosla, founder and managing director of the Loan aggregator MyMoneyMantra.com, "On an Rs. 50 lakh House Loan on a 20-year term at an Interest Rate of Rs. 8.6%, the customer will now have to pay an EMI of Rs. 43,708, compared to Rs. 42,134 before this Rate hike. Over the course of the Loan, this increases to the consumer of Rs 3,77,760.
Since interest is paid on balance, he advises people to pay down their Loan Id in part, if at all possible. This can assist the borrower in keeping their EMI Rate constant for the rest of the Loan term.
Financial services website BankBazaar.com founder and CEO Adhil Shetty discussed how the increase in interest rates over the past few months would affect the overall amount of EMI payments made over the course of the Loan.
The repo has increased by 190 bps between May and October 2022. For a Home Loan of Rs. 30 lakh, the entire effect of this increase would increase EMIs by Rs. 3,540 and an increase in the total amount of Interest that must be paid over 20 years of Rs. 8.50 lakh. The era of simple repayments is over. Borrowers should estimate an increase in their EMIs due to this change. For people who haven't been given Loan prepayments, this will be very harsh.
In the last five months, there have been four Rate increases. According to financial advisers, current borrowers who have taken out loans with fluctuating interest rates may experience some hardship.
"The Interest will increase, increasing the EMI. The remaining Loan term is left unchanged. Loan terms will be lengthened if EMI is not raised. To handle the burden, one will need to make plans based on their financial flow. Ideally, we should concentrate on updating the family budget so that we can see if we can increase the EMI while maintaining the tenure, according to Arijit Sen, a co-founder of Merry Mind, a financial advisory firm in Kolkata and a Sebi-registered investment advisor.
Edited by Prakriti Arora