Trends
India's rupee is under pressure rupee could test new lows.
Due to a perfect storm of global headwinds, the Indian rupee has been subject to significant selling pressure in recent weeks, and analysts predict that this pressure will continue to hurt the currency in the months to come.
It twice reached historic lows in July, dropping below the threshold of 80 dollars, and only recovered after the Reserve Bank of India intervened to stop the decline. In a recently written speech to parliament, Finance Minister Nirmala Sitharaman explained the devaluation of the currency as being caused by outside factors.
The Indian rupee has recently plummeted to record lows and at least twice exceeded the 80 rupee to one dollar mark in July. Only until the Reserve Bank of India (RBI) intervened to stop the decline did the rupee begin to recover. Since then, the currency has made some progress; on Thursday, it was trading at around 79.06 to the dollar.
Policymakers acted quickly in reaction to the recent significant drops to allay worries about a rupee sell-off that may have pushed prices much lower. In a written address to parliament at the end of July, Finance Minister Nirmala Sitharaman explained the devaluation of the rupee as being caused by outside factors.
The ongoing conflict between Russia and Ukraine, rising crude oil prices, and tightening global financial conditions are just a few of the international variables that are contributing to the Indian rupee's decline versus the dollar, according to her. Analysts concurred that the euro is experiencing worldwide pressure from several angles.
Growing energy costs.
Due to India's susceptibility to rising energy prices, the rupee has lost more than 5% of its value against the dollar so far this year. India, the third-largest oil importer in the world, is particularly affected by rising energy costs because it normally pays for its oil in dollars. The cost of buying oil increases as the rupee declines.
Nomura analysts estimate that India's import costs rise by $2.1 billion for every $1 increase in the price of oil. Since March, when Russia's invasion of Ukraine started, there has been a "substantial spike" in Russian oil shipments to India, and New Delhi appears poised to continue purchasing cheap oil from Moscow, according to industry analysts.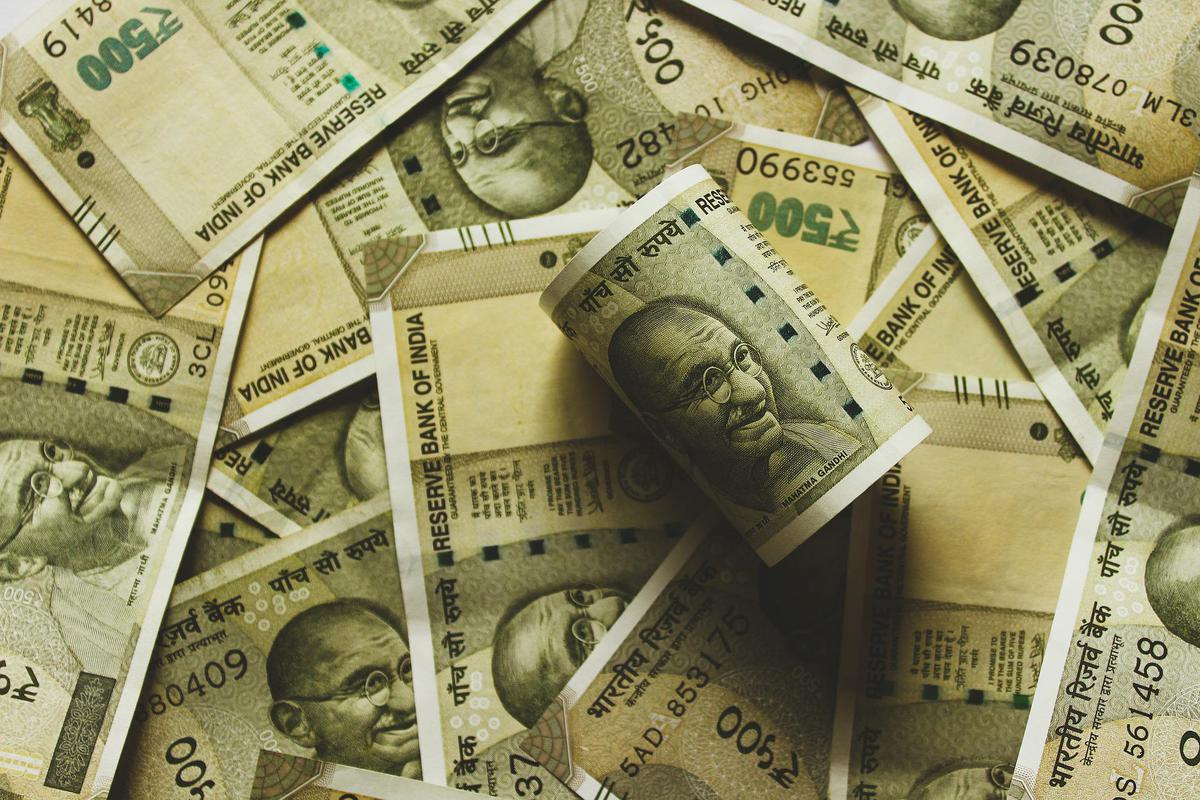 According to early statistics from June and financial advice company Again Capital, India's supply of Russian oil increased to roughly 1 million barrels per day from 800,000 barrels per day in May.
According to Adarsh Sinha, co-head for Asia-Pacific FX and rates strategy at Bank of America Securities, "typically, a weaker currency functions as a pressure valve to restore external stability by making exports more competitive and lowering demand for imports by making them more expensive."
"If oil shipments from Russia were settled in rupees, dollar demand from oil importers would decline." These rupees may be invested in India or used to repay payments for Indian exports; both options might be profitable, he said to CNBC.
A system for international trade payments in Indian rupees was established by the central bank of India in July. According to commentators, the step will contribute to the long-term objective of internationalizing the Indian currency by allowing traders to bill, pay, and settle imports and exports in the Indian rupee.
According to Radhika Rao, senior vice president and economist at DBS bank, "this change is positive for the currency in the longer term since increased INR [Indian rupees] demand for settlements means reduced foreign for current account operations."
As a result, trade with "neighboring nations, with trading partners who are unable to access dollar money and/or are temporarily outside the international trading mechanism" will be made easier as a result, she said, as well as with those wishing to diversify their portfolio of trade settlement currencies.
While a depreciating rupee makes it more difficult for India to acquire goods from other nations, it can also increase remittances to the nation from overseas. According to World Bank data, remittances to India increased by 8% to $89.4 billion in 2021 as a result of the US economy's recovery, which accounts for a fifth of the nation's remittances.
According to Sinha from BofA Securities, "Remittances might be influenced by a variety of variables, but [a] lower rupee helps improve the local value of such remittances, which would assist balance inflationary pressures for the beneficiaries."
Remittances to India "should continue resiliently based on solid economic development in the Middle East, benefiting from increased oil prices," according to a recent report from Goldman Sachs. Analysts cautioned that despite this, India's expanding current account deficit is projected to continue to weigh on the rupee. This is made worse by continuous sizable capital outflows.
According to Santanu Sengupta, a Goldman Sachs economist who specializes in India, "India's external balances are worsening, driven by a terms-of-trade shock from rising commodity prices, which is leading to bigger current account deficits."
In other words, when a country's imports are greater than its exports, a current account deficit results. We predict a sizable balance of payments deficit in a market environment that does not favor portfolio inflows into emerging market countries. The speaker concluded that this has resulted in the RBI's spot and forward books continuing to lose foreign exchange reserves.
Indian stocks have already seen $28.9 billion in net foreign withdrawals year-to-year in July, ranking second among Asian nations other than Japan, according to a recent report from Nomura.
However, Sinha noted that India's sizeable foreign reserves "have provided confidence in the RBI's ability to prevent tail risk scenarios from spilling over to domestic interest rates and impacting growth when it is already going through a difficult period due to higher commodity prices and supply disruptions, along with the tighter monetary policy."
"Our projected deficit in the balance of payments for this year ranges from $30 to $50 billion." The RBI has enough reserves to support intervention for at least one more year, the speaker continued.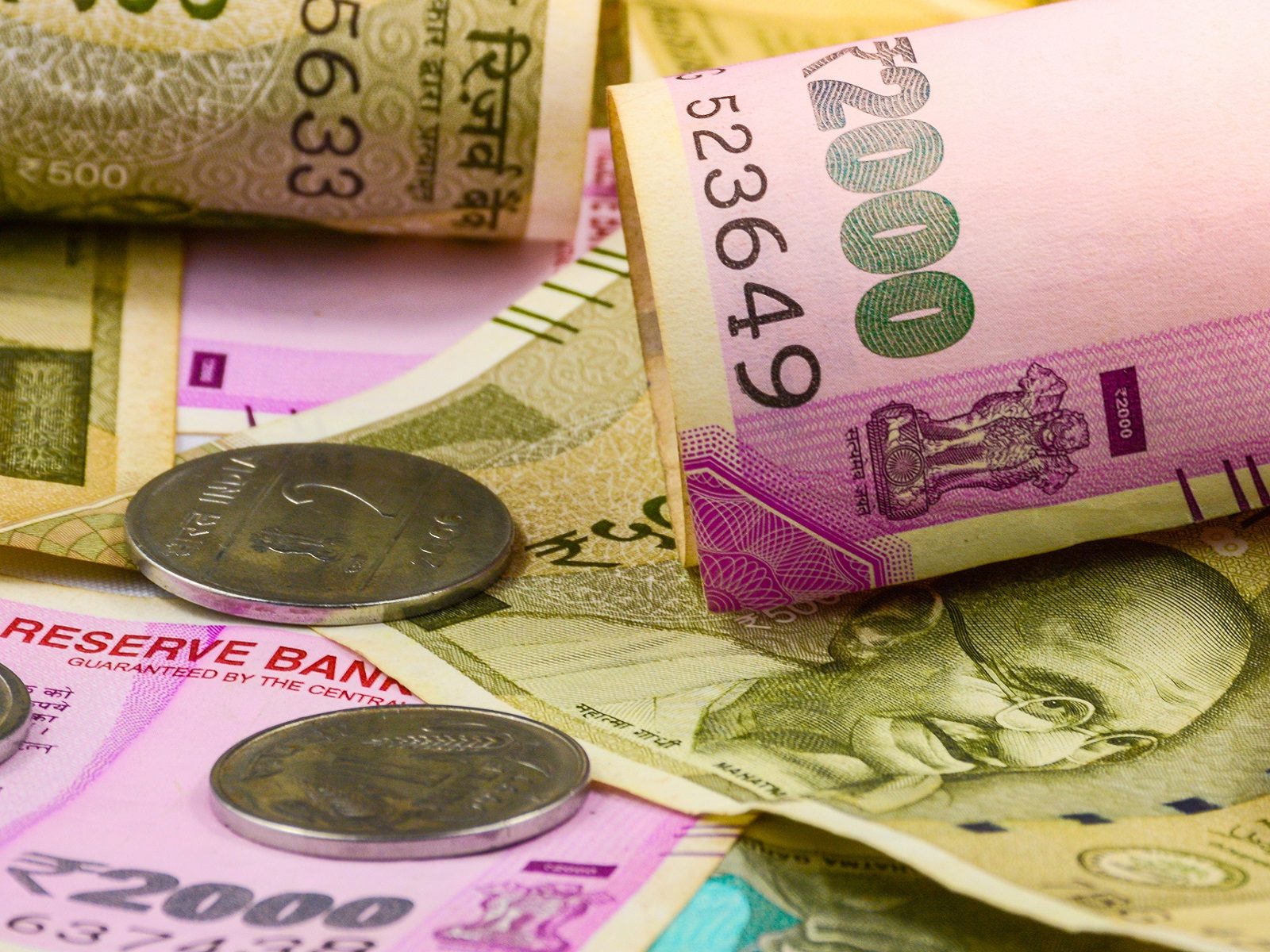 The central bank has unveiled a host of initiatives targeted at promoting capital inflows to safeguard the rupee. Among the proposals are loosened rules on foreign deposits, loosened standards for foreign investment flows into the debt market, and loosened rules for external commercial borrowing.
Despite the rupee's current underperformance, economists claim that compared to the "taper tantrum" in 2013, the rupee's decline is still more restrained this time around. They cited stronger fundamentals for their claim. The Federal Reserve's decision to reduce its exceptional monetary stimulus at the time resulted in a sell-off of bonds, which increased Treasury rates and strengthened the U.S. dollar. As a result, money began to leave emerging markets.
According to DBS's Rao in a recent note, the US dollar's sharp gains as a result of the latter's wide rate and policy differentials account for a large portion of the Indian rupee's depreciation pressure. This is why the greenback and rupee have such a large interest rate differential as interest rates in the US continue to rise.
Compared to the taper tantrum, there is less pressure to support the rupee's fall, she continued. She said the government has choices, such as postponing procurement of large defense equipment that would help lower the need for dollars if circumstances do worsen.
The external balances of India, which are frequently identified as a source of weakness, have some built-in protection against the risks of additional currency devaluation, according to analysts. According to Sengupta from Goldman Sachs, "Up until recently, even in the face of worsening external balances, the stock of FX reserves was limiting India's external sector vulnerability and has allowed for a steady depreciation of the INR (vs. the USD).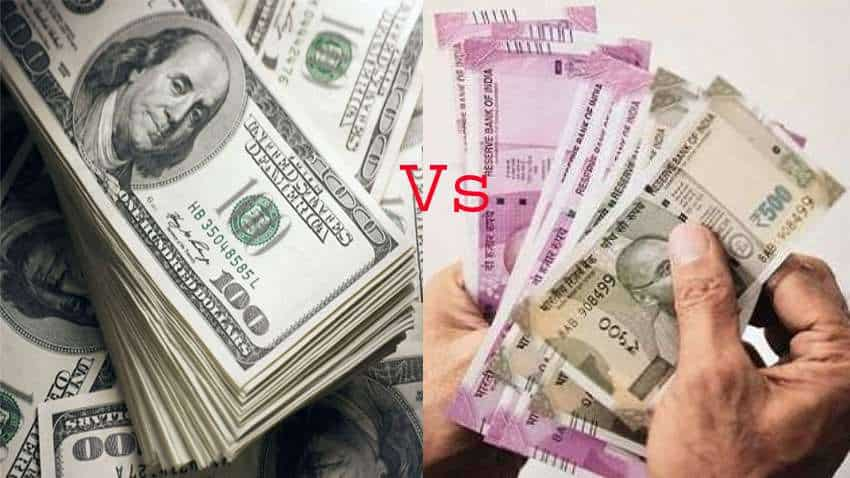 "India's external vulnerability risks may rise going ahead, as FX reserves become drained, and actual rate differentials narrow, albeit they will probably compare better than the 'taper tantrum'." The rupee will face more negative risks in the upcoming months as global conditions continue to be in flux, economists said.
"We are expected to see prolonged weakness in the INR moving forward," said Sengupta of Goldman Sachs. "Global capital flows are drying up in a Fed tightening cycle, US recession concerns are emerging, and India's external balances are getting problematic."
As a result, the bank predicts that over the next three to six months, the Indian rupee might trade at about 80 to 81 rupees to the dollar, "with risks slanted toward even more weakening in the case of more severe dollar strength," he continued. Some analysts even predict that the rupee will touch brand-new lows soon.
The head of global FX strategy at Nomura, Craig Chan, stated that he does not think the level "80 is sacred." In contrast to 2013, during the "taper tantrum" phase, he continued, "we do not feel there is any particular market positioning component that should contribute to a faster rise higher in USD/INR if 80 breaches."
The rupee risks shattering the 80-dollar barrier and overshooting to 82 by the end of August, according to our most recent forecast. A further prediction made by Sinha of BofA Securities is that the Indian rupee would reach the level of 82 by the end of 2022 owing to ongoing global market instability. But, he continued, "We view tail risks of bigger devaluation as controlled by the RBI's considerable reserve cushion."