Trends
NCLT Clears L&T Infotech & Mindtree merger; LTIMindtree Will Become India's 5th Largest IT Firm
The combined Entity LTIMindtree Will Become India's 5th Largest IT Firm
LTIMindtree – On Monday, L&T Infotech and Mindtree, the two IT companies, announced their merger following regulatory and shareholder approvals; the merger was announced in May 2022.
LTIMindtree, a combined entity, will now be India's fifth-largest IT services company in terms of current market capitalization.
As part of the merger agreement, the entire lot of Mindtree shareholders are to be issued LTI shares in the ratio of 73 shares of LTI for each of the 100 Mindtree shares.
November 24 is the chosen date record to determine the Mindtree shareholders eligible for the issue of equity shares of LTI. 
The approval from NCLT cleared the way for one of the two most prominent and independently listed companies – LTIMindtree.
The now scaled-up IT services provider will have an impressive client portfolio of over 750 leading global enterprises from across key industry verticals and nearly 90,000 professionals in more than 30 countries across five continents.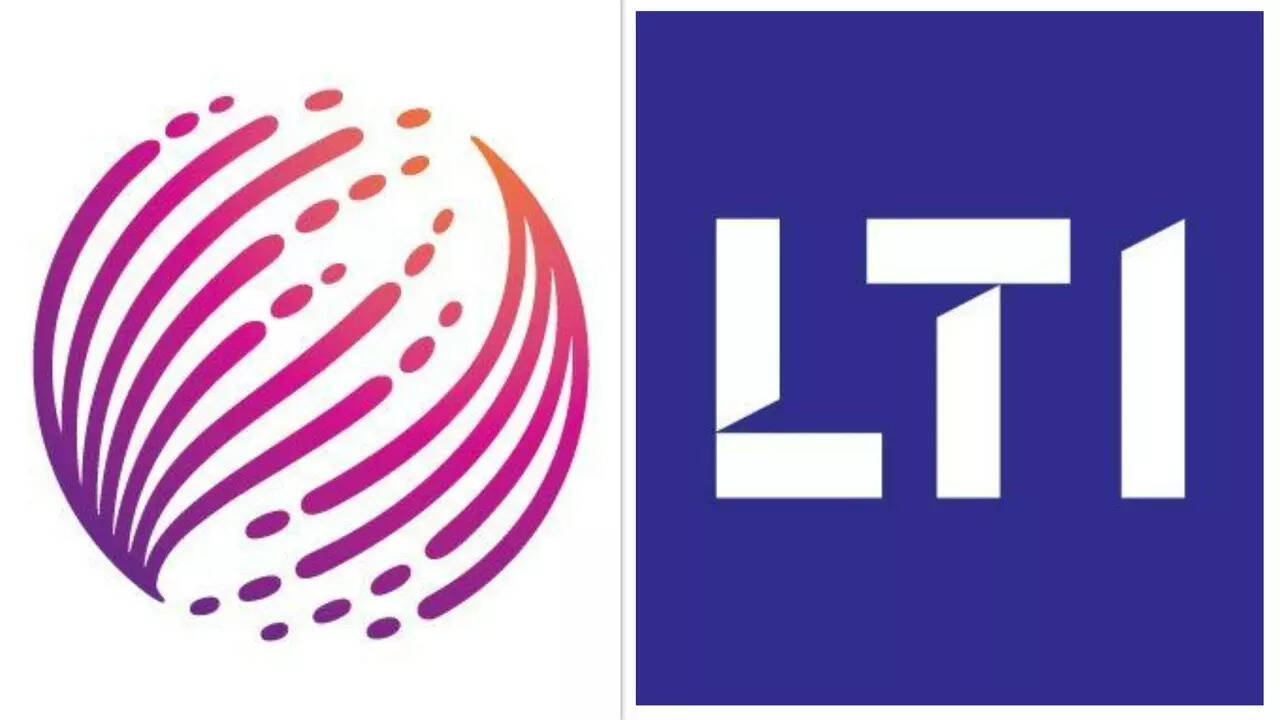 What does LTIMindtree Merger Mean For The Markets?
The combined entity – LTIMindtree's CEO and MD Debashis Chatterjee said that the company brings forth comprehensive offerings, top talent and a total experience of over five decades.
Thus, LTIMindtree has the diversity of scale and the capabilities required to help businesses explore newer possibilities and impact and get to these capacities much faster.
Both NCLT benches – Mumbai and Bengaluru benches have also approved the scheme of amalgamation, besides the shareholders and creditors of the two companies.
By integrating their strengths and unlocking the benefits of scale, LTIMindtree will operate with a more robust, highly diversified portfolio of end-to-end services and skills across a more comprehensive market footprint. 
It will bring a combined viewpoint based on its well-diversified and cross-industry expertise to enable clients to tap into opportunities offered by the blurring of industry lines," the company said in a filing to exchanges.
It said that a stronger balance sheet would also boost LTIMindtree's ability to make strategic investments across platforms, talent, technologies, and client relationships. The company has appointed Vinit Teredesai as its CFO.
Strong Prospects But Analysts Cautious On Stock
The LTI-Mindtree merged entity offers concrete long-term opportunities, and thus analysts opine that it could enjoy a premium to larger coequals Infosys and TCS. 
However, they also believe that near-term risks are high, especially since Sanjay Jalona has left Larsen & Toubro Infotech (LTI); thus, integration in a high-attrition environment can bring critical challenges, according to analysts said.
Analysts find the prevailing valuations rich, but they still maintain either neutral or negative on the two stocks, fearing short-term volatility in the coming months.
According to analysts, the swap ratio of 73 LTI shares for each 100 Mindtree shares is neutral for both companies at the current share price. Analysts said this would result in the issuance of 12 crores new LTI shares to Mindtree's shareholders along with a 41 per cent dilution for LTI's shareholders.
Motilal Oswal has maintained a 'neutral' rating on both stocks as it sees near-term risks counterbalancing the long-term opportunity accruing from the larger entity.
We view the departure of CEO & MD Jalona as a crucial concern for LTI, as he has been the pivotal architect of its growth over the last seven years since he joined as CEO. Given his long tenure, he has built a leadership team and a reputation for close coordination. 
While Debashis Chatterjee has also done exceptionally well in retaining and rebuilding Mindtree after the founding team left the organization, we will be watching closely out for any further exits at LTI, which can have a bearing in the near term," it said.
Chatterjee is the MD & CEO of Mindtree.
Edelweiss, similar to Motilal Oswal, also sees senior-level and high-performer attrition risks in a tight supply market. It sees client attrition in short-cycle deals, with the possibility of increased competition.
"While the companies have been operating under L&T's parentage, cultural alignment will be work in progress (Mindtree scores slightly higher on some of the supply side metrics). While LTI's CEO exit may be construed as a risk, let's not miss an eq ..an equally high CEO approval score as well as a track record of MTCL's turnaround (both operational and growth). While the near-term noise may create volatility, the foundation for 'tier- 1' IT growth leadership has been set," it said.
In a note, Girish Pai, Head of Equity Research at Nirmal Bang Institutional Equities, said if the current execution of both companies continues, it could outpace Tier-1 set growth over the next ten years.
Also, with both revenue and cost synergies, there is potential for the net margin gap between LTIM and TCS/Infosys (currently at 300-500 bps) to narrow, leading to faster than peer-set earnings growth. Further, along with higher margins, if it can maintain its current high RoIC post-merger (ex-goodwill), the market will accord a PE premium to even TCS/Infosys in this period. That is more a longer-term story," Pai said.
But in the next 6-12 months, Pai said he would remain underweight in the IT sector and believed that both the companies, trading at rich multiples, would see a downside.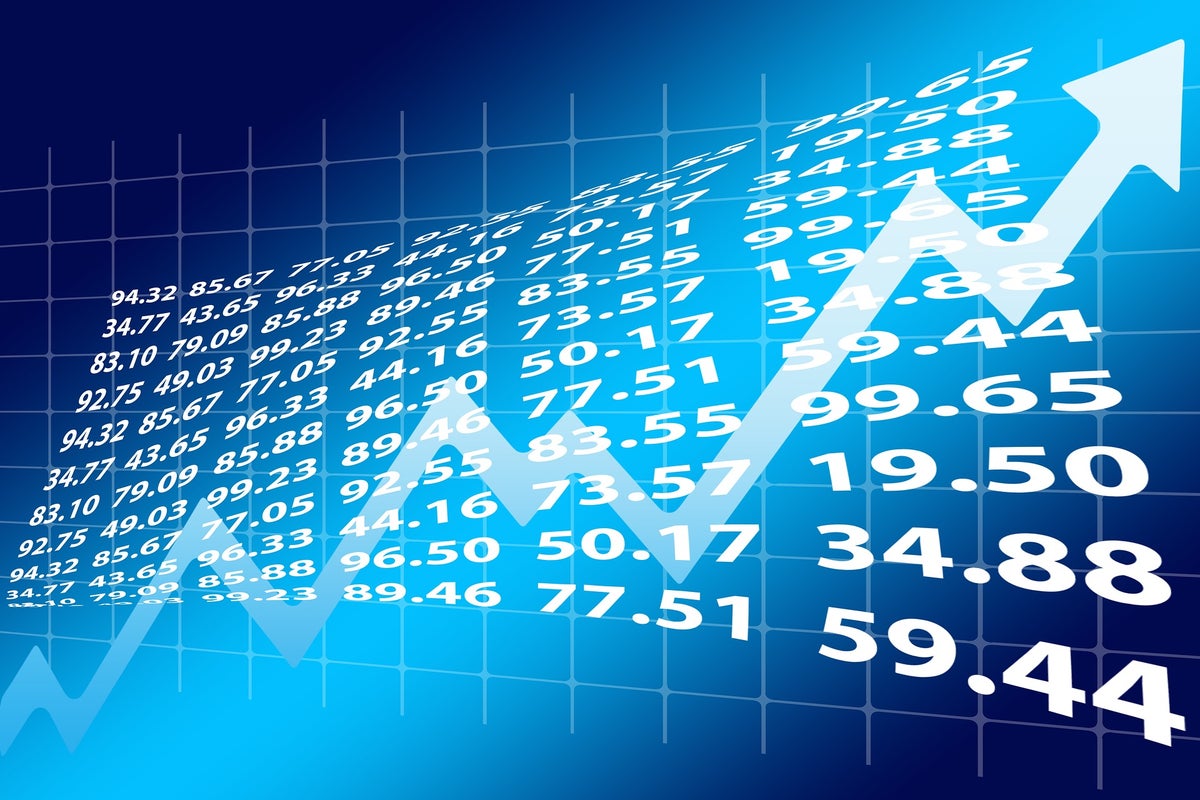 The merger move is seen as allowing the combined business to consolidate its position in the banking, financial services and insurance (BFSI) vertical, enhance scale in high growth verticals like high-tech and consumer packaged goods, retail, and expand into new verticals such as travel, transport and hospitality.
While the merged entity will be a force to reckon with in the longer term, we believe at the current valuation; a purchase may give sub-optimal long-term returns. Advise better entry points. We do not have official coverage on LTI currently but have a 'Sell' rating on Mindtree with a target of Rs 3,120," Pai said.
Emkay Global said it had put its target prices for LTI and Mindtree, as well as its ratings on the two stocks, under review as it assesses the short/long-term impact of the proposed merger on earnings (revenue growth and margin profile of the combined entity) and leadership transition. This brokerage had an earlier hold rating on Mindtree (Rs 4,400) and LTI (Rs 6,350).
Edelweiss has a target of Rs 7750 for LTI and Rs 4,917 for Mindtree.
Attrition will come down in the coming 12 months.
According to most analysts, attrition in the tech industry may come down by 4 to 5% in the coming 12 months from the current 20-plus levels.
Conclusion: The merger of L&T and Mindtree is set to take the IT industry to become more competitive as the combined entity will not only have greater resources, pool of clients and the combined experience to outshine any of its peers if it continues to maintain its position as they did as market leaders in their respective domains. 
For the shareholders in the short term due to, anticipated volatility in the markets may bring higher risk, but in the long term, they have an excellent opportunity at hand.