Trends
Watch out for these blockchain startups.
While venture capital investment has decreased in many areas, it has increased in the blockchain industry. NFT application cases are expanding, and blockchain and other upcoming technologies like 5G, augmented reality (AR), virtual reality (VR), and artificial intelligence are coming together. This has given blockchain businesses a boost (AI).
According to Gartner, the value of blockchain for businesses will rise, reaching $176 billion by 2025 and $3.1 trillion by 2030. In addition, Grand View Research predicts that between 2022 and 2030, the worldwide market for blockchain technology will expand at a pace of 85.9%. Investors continue to pump billions of dollars into blockchain and cryptocurrency firms as the market capitalization of the sector is expected to soar in the coming years.
Despite the coldest crypto winter the blockchain industry has ever experienced, its potential hasn't stopped growing. Investors continue to tap into the limitless potential of blockchain, expanding its applicability well beyond cryptocurrencies, NFTs, and any other single unit as the metaverse makes greater inroads into the larger company.
According to a PwC assessment on the future of the blockchain sector, it is a technological enabler with an unmatched capacity to enhance corporate business operations while concurrently reducing the cost of trust. First movers and the firms they support are predicted to benefit from these developments with a higher return on investment (ROI).
An industry that is constantly expanding
According to a statistic article citing an IPlytic survey, the number of blockchain businesses has continued to grow on a global scale. According to the report, 777 blockchain firms were established worldwide in 2017, compared to only 66 in 2012. According to a different statistical analysis, blockchain companies raised $2.6 billion globally in the first quarter of 2021, exceeding the total amount the sector raised in 2020.
How do blockchain businesses fare in the face of abundant funding? Which startups are competing to advance and provide consumers and business leaders with more? The ten blockchain businesses listed below are well-positioned to dominate the industry over the coming few years based on their growth trajectories, service offerings, innovation, and market capabilities. These firms cover the whole breadth of the blockchain sector, from cryptocurrencies to decentralized finance (Defi), NFTs, metaverse, and Web3, as was to be expected.
TransitNet
TransitNet serves as a service that improves security rather than taking ownership of the cryptocurrency asset or serving as a wallet. TransitNet focuses simply on the flow of information to enable safe transactions and open up new use cases for cryptocurrency as it is not required to support the flow of payments.
According to the company's promises, investors may convert cryptocurrency from a bearer asset to a registered asset with TransitNet. Additionally, it gives customers the option to generate a secure, independently verifiable record of ownership for cryptocurrency wallets. Verifying who owns a cryptocurrency, confirming who owns a wallet, and securely sharing that claim of ownership with a third party are among the core features.
"Traditional financial services will continue to evolve as a result of blockchain technology." Traditional financial services won't disappear because of Defi, but they will have to change to coexist. That is already occurring, as we can see. Banks are embracing blockchain and cryptocurrency.
We see a chance for TransitNet to play a significant role in this market. According to the CEO of the firm, Eric Jackson, "TransitNet, for instance, facilitates house mortgages by allowing individuals to verify their creditworthiness based on their crypto assets and to pay using crypto, which they can prove ownership of." TransitNet will be seeking to take a piece of the $325 billion global fintech business, which is currently a $45 billion sector for financial infrastructure for cryptocurrencies.
Constellation Network
A decentralized development framework called the Constellation Network seeks to enhance the current digital infrastructure in the blockchain industry. The business accomplishes this using its patented "Hypergraph Network," which provides safe processing and data transfer to develop interoperability for connected sensors, devices, and blockchain nodes. In a world with more connectivity, centralized power, and concentrated danger, the firm claims to offer the only scalable, safe answer.
The fragmentation of both Web2 (social media, websites, e-commerce) and Web3 (blockchain, virtual reality, cryptocurrency), according to Ben Jorgensen, CEO of Constellation Network, is one of the new developments in the sector. According to him, Web3 is fragmented because it takes time and effort to build a new space for creativity, whereas Web2 is fractured by the challenging but essential transition from the attention economy to the stakeholder economy.
The ultimate consequence is a tendency toward convergence where Web2 meets Web3 and blockchain-enabled governance, together with tokenized incentives and rewards, through the metaverse. Jorgensen said the metaverse is the only way for Web2 to move consumers to a more immersive, more socially connected reality than our existing reality, even if he doesn't think it will happen quickly. He said that Web3 and cryptocurrency-based applications are tedious and challenging to find and use, and that these paradigm shifts force businesses to reconsider how they operate and draw in new clients.
The good news is that the metaverse has a lot of promise since it will enable a more participatory retail environment and alter our perceptions of consumerism and social connectedness, according to Jorgensen. He continued by saying that business decision-makers might study how different ecosystems are governed to get knowledge of the advantages and some of the socioeconomic dynamics that occur in the sector.
For our technology and ecosystem, this entails creating standards that may enhance processes, ensuring the security of the data, and looking at the possibility of integrating a cryptocurrency as a motivator to engage a community, the expert added.
Jorgensen claimed that Constellation Network spent four years developing a decentralized network (120+ nodes globally distributed) that could scale infinitely, was secure, and had consistent uptime, in contrast to many layer one solutions, where there were network outages and pre-released developer tools. The company asserts that it is now concentrating on high-quality and innovative use cases that might alter the whole blockchain industry's trajectory (not just within the ecosystem).
With tools, goods, and services, Jorgensen stated, "We are now opening up our developer ecosystem to blockchain developers and the crypto-curious." Later this summer, the company will unveil its Mainnet 2.0. The Constellation Network asserts that adding state channel capabilities and documentation, allowing projects to construct their own state channels, standards, and L0 tokens, will broaden the developer and application ecosystem. Additionally, Jorgensen stated that Dor Traffic Miner deliveries will start in Q4 of 2022. The executive added that we are now encouraging corporate partners to work with early-stage entrepreneurs to develop the future of business and create solutions that meet their requirements.
Bitrefill
Bitrefill developed a platform that enables widespread bitcoin use in an industry that is sometimes restricted to tech experts and enthusiasts. Users will be able to instantly convert bitcoin into merchant balance using Bitrefill, a "crypto-only firm," without creating an account or signing up.
In 2014, Bitrefill's creator, Sergej Kotliar, had the idea of building a platform that would let users all around the world pay for services with cryptocurrencies. He discovered a chance to put his concept into action at the time with refills for prepaid phone contracts. When Steam stopped taking Bitcoin payments in 2017, the startup realized another possibility. It had first grown as a tool for phone plan renewals. Bitrefill decided to test including Steam gift cards in their service as a reaction.
The business quickly gained popularity, and its revenue from phone refills was soon surpassed by its gift card offerings. Even while the business still offers phone refills, gift cards now account for 90% of its recent sales. According to a press release, Bitrefill has recently begun to provide bill-paying services in the US and El Salvador, enabling its users to "pay credit card, healthcare, utilities, mortgage, and 20,000 other invoices with Bitcoin."
According to the company's chief product officer, Marco Pesani, the service already accounts for 15% to 20% of all sales and is on track to overtake other sales channels soon. Pesani anticipates a rise in the use of cryptocurrencies as a form of payment as public concern about privacy increases. With more than 4,000 gift cards and mobile refills in 170 nations, Bitrefill is essential to the widespread use of blockchain technology.
According to Pesani, the average transaction transmits your personal information to five or six organizations, including the credit card provider, the bank, settlement businesses, and others in the banking stack. Because our technology doesn't link your identity to the transaction, protecting your data, more individuals have begun using us, he continued.
BTSE
BTSE is a worldwide exchange for digital assets. It aims to connect conventional banking with cutting-edge financial solutions while improving simplicity and accessibility. BTSE claims that by providing a solution that covers both digital assets and fiat currencies, it helps users to trade confidently. It serves leading crypto institutions as well as legacy businesses, neobanks, and retail traders.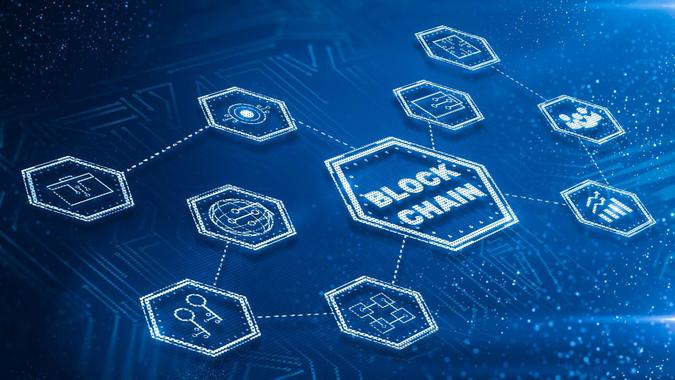 According to BTSE CEO Henry Liu in an interview with VentureBeat, the platform fundamentally represents new ways of thinking about the future of banking and accumulating personal wealth. He claimed that the BTSE currently facilitates more than $1.5 billion in daily volume for Bitcoin and Ethereum futures.
He also claimed that BTSE is the first centralized exchange to offer Web3 wallet support for both MetaMask and Phantom wallet extensions, allowing users to easily deposit and withdraw Solana and Ethereum assets. Liu also said that BTSE has continued to employ despite the crypto winter resulting in layoffs, showcasing its industry leadership.
BTSE provides all customers with competitive pricing and enough liquidity to ensure a seamless trading experience. The exchange also adds value for customers by taking away crypto's abstract complications and offering the most straightforward and beneficial items. This entails having access to all significant fiat currencies as well as cryptocurrencies in a safe and effective trading environment. According to Liu, BTSE invests in user experience to stay ahead of the competition.
"We're improving how customers utilize our financial services to make them more approachable and simple to use." By eliminating complicated language on other platforms, we are specifically reimagining the product experience, "the executive stated. Our significant effort in ensuring a positive user experience with BTSE will be matched by our investment in getting the product into the hands of end consumers. We are confident that they will enjoy BTSE enough to tell their friends about it and persuade even more people to sign up for our platform.
MetaKing Studios
Blocklords is a Web3-enabled AAA grand strategy multiplayer game developed by MetaKing Studios. With backing from titans of the video game industry like GameStop, Bitkraft, and Makers Fund, the brand has demonstrated tremendous momentum in the market.
To reimagine the traditional concept of gaming, MetaKing Studios asserts that it is putting the enjoyment of players first. To address the largest issue and establish a practical use case for player-owned digital assets in games, Blocklords aims to address the gaming industry's continued emergence as a key driver of Web3 adoption.
"Players will start seeing countless ways that Web3 can help us develop rich, pleasurable gaming experiences," said David Johansson, CEO of MetaKing Studios. "As digital ownership, asset utility, and Defi grow increasingly interwoven into daily life,
In tight collaboration with carbon-neutral chains like Immutable X, MetaKing Studios is also able to produce countless numbers of heroes without passing along the associated gas expenses to customers.
Johansson claimed that despite competition from games like Illuvium, Star Atlas, and Axie Infinity, Blocklords stands out because of its distinct game economy that enables players to judge the value of their heroes based on their ingenuity and actions. Players may directly profit from the game economy thanks to asymmetric incentives, which also protect them from dishonest individuals and foster a resilient digital environment. Players may now pre-register to get early access and get their free heroes, Johansson added.
CertiK
While others are developing tools for widespread blockchain adoption, CertiK claims it is addressing security, which is becoming an increasingly crucial issue in the Web3 domain. Hacking and other online risks are increasing in frequency as Web3 gains greater traction. Web3 firms lost over $2 billion to breaches and attacks in 2022 alone, according to a new CertiK analysis. To overcome this, the blockchain sector must create stronger security protocols and systems to handle these risks to win over the public's trust. CertiK, a company founded in partnership with Yale and Columbia Universities, is utilizing the strength of science and technology innovation to address this issue.
To guarantee the security of both individual blockchains and the whole industry, CertiK assesses blockchain protocols and smart contracts. Identifying weaknesses in cryptocurrency exchanges, wallets, and decentralized apps involves undertaking thorough security audits of smart contracts and blockchain code as well as safe and detailed attack simulations.
Along with audits, CertiK offers a range of continuous services, such as on-chain analytics and monitoring, wallet and suspicious activity tracking, and KYC services, all of which are intended to de-anonymize blockchain and increase industry responsibility. Formal verification, scalable auto-scan technologies, and AI data-driven decision-making enable these services.
Blockchains may scale safely as a result of technologies like CertiK's monitoring system when they gain more users and add more functionality. This is crucial for the growth of the blockchain business because it will help firms and individual users gain more confidence in the security of the technology. Over 3,200 business clients have used the company's services to date, including titans of the sector like Polygon, Binance Smart Chain, and Terra.
edited and proofread by nikita sharma