Trends
Nitin Gadkari, on September 6, announced at an event that a penalty would be levied on passengers not wearing seat belts in the rear seats in cars, but Gadkari didn't inform how this penalty money would be used.
Union minister Nitin Gadkari announced it on Twitter by sharing a video of him speaking to an audience. Passengers not wearing seat belts in the rear seats of the car will be penalized. He also said that it would be made public as soon as possible.
According to Union Minister Nitin Gadkari, it will now be mandatory for all passengers, including those in the back seats, to wear seat belts, and breaking the law will result in fines. The only former chairman of Tata Sons, Cyrus Mistry, had died in a car accident outside of Mumbai just two days before the announcement. He had not been using a seat belt, according to the results of a subsequent police investigation.
To make the announcement, Gadkari posted a video of himself speaking at an event to Twitter. In addition, he stated that the safety alarms, which typically go off when passengers in the front seats are not buckled up, will now go off for passengers in the back seats as well. Both small and large cars will be subject to the new regulation, the Union minister made clear.
The Union minister claims that there is already a fine in place for passengers who are not buckled up in the front seats. However, the new law will still punish people for failing to use their seatbelts, even if they are in the back (backside) seats of a vehicle.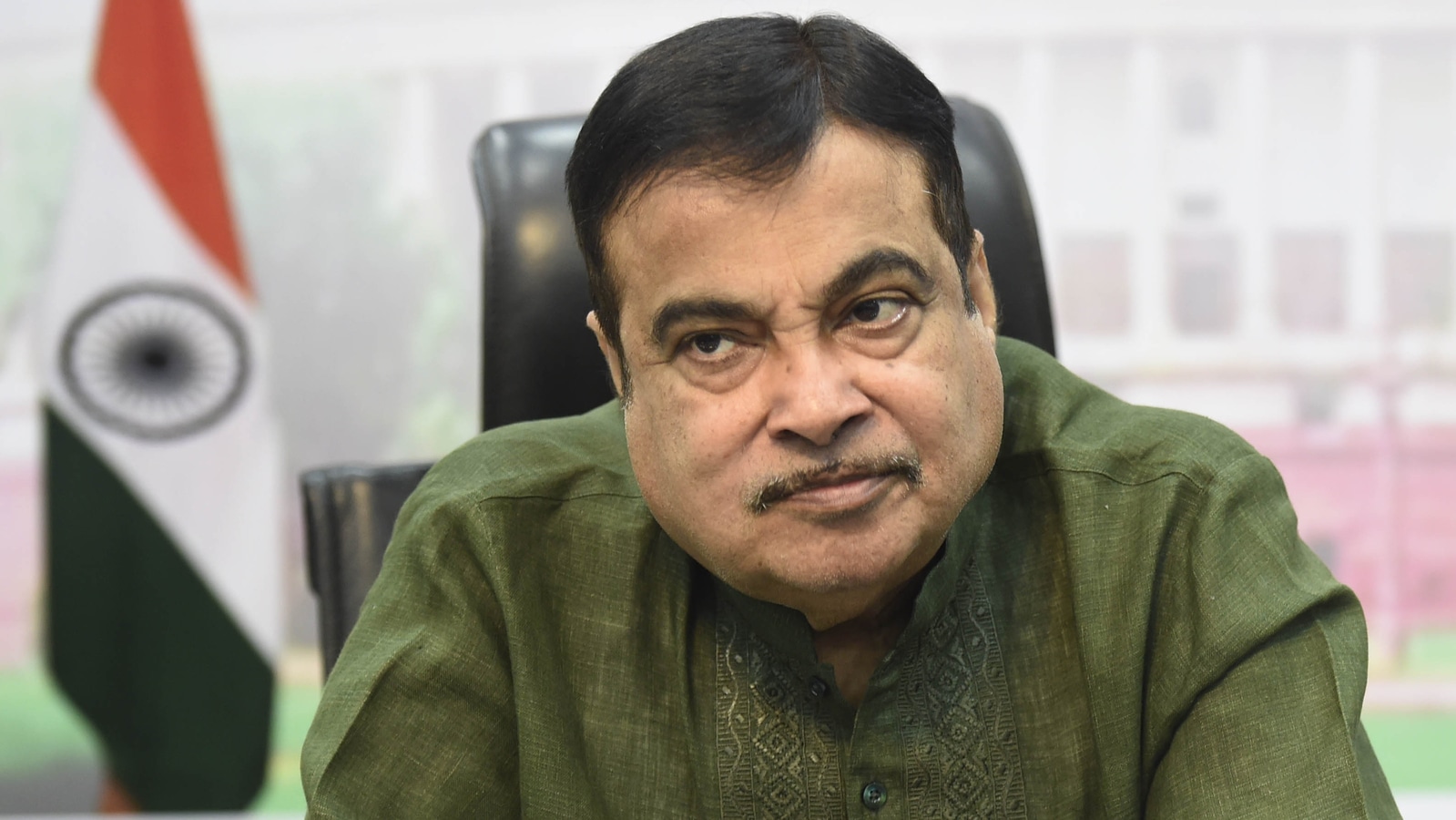 Mistry, Dr. Anahita Pundole, her husband Darius Pundole, and his brother-in-law Jehangir Pandole were all traveling back from the Parsi pilgrimage site of Udvada in Gujarat at the time of the incident. The car was moving too fast when it hit the concrete road divider of the Charoti bridge over the Surya river in Palghar on the Mumbai-Ahmedabad Highway. Mistry and Jehangir passed away instantly, while Anahita and Darius sustained serious injuries.
After being moved to the intensive care unit on Monday, Anahita and Darius are now receiving medical care there at the Sir HN Reliance Foundation hospital.
According to the officials, several teams of experts will examine the car and the crash site over the weekend. The officials also said that several contributing factors were not immediately obvious.
Following the accident, Prashant Pardeshi, a police officer with the Palghar sub-division, was given control of a thorough investigation into the incident. Devendra Fadnavis, the deputy chief minister of Maharashtra, had ordered it.
A data chip from the tragic Mercedes Benz GLC will be sent to "Germany for analysis," according to Balasaheb Patil, the superintendent of police (SP) for the Palghar district, who made the announcement earlier in the day. Patil said that a report is needed on this by the end of the week.
As part of their investigation into the car and the crash scene, a group of Mercedes Benz representatives visited Palghar on Monday and removed the electronic data chip from the wrecked vehicle.
Police also questioned the car's manufacturer about why the airbags did not immediately deploy at the time of the collision. "Why didn't the airbags inflate? Was there a mechanical problem with the vehicle? What type of brake fluid was in the vehicle? How tightly were the tires inflated? The team of Mercedes Benz officials will answer these and many other questions in the report.
On Tuesday, Mumbai held the Mistry funeral services. His mortal remains were moved from the JJ Hospital to the Worli crematorium on Tuesday morning so that friends, family, and well-wishers could pay their respects.
Numerous business leaders, politicians, and members of the Parsi community attended the cremation. These individuals include Simone Tata, stepmother of former Tata Group chairman Ratan Tata, former Tata Group chairman Ratan Scindia's son Mahanaryaman Scindia, industrialists Anil Ambani, Ajit Gulabchand, NCP MP S. Sule, BJP lawmaker Ganesh Naik as well as the HDFC chairman Deepak Parekh, and many others. We should now be aware of some critical information.
What will happen if the car's passengers do not wear seatbelts?
Being buckled up helps keep you safe and secure inside your vehicle during a crash; being completely ejected from a vehicle is almost always fatal. If you don't wear your seat belt, you could be thrown into a frontal air bag that opens quickly. Such force has the potential to injure or even kill you.
What is the passenger's responsibility?
It is your responsibility as a passenger in a car to maintain a duty of care to protect yourself. While a passenger is not expected or required to anticipate every decision made by the driver, he or she must be aware of his or her surroundings.
Seat belt legislation
Did you know that seat belts are required in India's front and back seats? According to Section 194(B)(1) of the Motor Vehicles (Amendment) Act, 2019, "whoever drives a motor vehicle without wearing a safety belt or carries passengers who are not wearing seat belts shall be punished with a fine of one thousand rupees." An accident's impact is reduced by 80% when a seat belt is worn. Automobile manufacturers are also required to provide three-point seat belts for all front-facing passengers in a vehicle, including the middle seat in the rear row.
How can a seat belt save your life?
What happens if a passenger does not wear a seat belt? It entails understanding fundamental science and mathematics, which are typically overlooked. For example, if you're driving at 130 kmph on a highway, your body is doing the same. When an obstacle appears, and your car collides with it, the car comes to a stop with a wobble but not your body. Your body would be thrown forward so quickly that you would collide with the front row and even the dashboard. This type of momentum can result in serious injuries and, in some cases, fatalities.
What exactly is a three-point seat belt?
A three-point belt is a Y-shaped arrangement that is similar to but not the same as separate lap and sash belts. In a collision, the three-point belt, like the separate lap-and-sash belt, spreads the energy of the moving body over the chest, pelvis, and shoulders.
Nils Bohlin, a Volvo engineer, invented the modern three-point seat belt in 1959. Although the design was patented, the company decided to leave the patent open, allowing all vehicle manufacturers to use it for free.
Nitin Gadkari- Everything you need to know.
Nitin Gadkari is the Union Minister of Road Transport and Highways, as well as Micro, Small, and Medium Enterprises in the Narendra Modi-led Bharatiya Janata Party (BJP) government at the Centre in its second term. Gadkari was given charge of the road transport ministry a day after being sworn in as a Cabinet minister on May 30, 2019, a portfolio he had held throughout the Modi government's first term (2014-2019). He was also given responsibility for the MSME ministry.
He was a member of the Bharatiya Janata Party (BJP) and held the portfolios of Water Resources, River Development, and Ganga Rejuvenation during the first term of the Modi government (from September 3, 2017, till the ending of the session).
Gadkari ran in the 2019 Lok Sabha elections from Maharashtra's Nagpur constituency, which he had previously represented in the Lok Sabha. Gadkari was re-elected from this closely watched seat by a margin of 216009 votes over his nearest rival, Nana Patole of the Indian National Congress. He received 55.67 percent of the votes cast in the constituency, compared to 37.45 percent for Patole.
Gadkari previously served as Minister for Rural Development from June 4, 2014, to November 9, 2014, Panchayati Raj Minister from June 4, 2014, to November 9, 2014, and Minister for Drinking Water and hygienics from June 4, 2014, to November 9, 2014.
Gadkari previously sparked outrage with his remark that "leaders who fail to fulfill promises get 'beaten up' by people." Gadkari stated in December that leaders should be willing to admit defeat and failure. The remarks came just days after the BJP was defeated in Assembly elections in Rajasthan, Madhya Pradesh, and Chhattisgarh.
How do airbags and seatbelts function?
Air Bags are designed to provide protection and work best in conjunction with seat belts. They reduce the likelihood that your upper body or head will collide with the vehicle's interior during a collision. It is important to understand that, while every car in India has front and rear seatbelts, not every vehicle has rear airbags. The center is working to make it mandatory for all cars to have at least six airbags, which will exclude airbags in front headrests intended for rear passengers.
By 2030, the UN General Assembly hopes to have cut in half the number of traffic-related deaths and injuries worldwide. The Indian plan of action will include requiring alarm-beeping features in all vehicles if a rear-seat passenger is not wearing a seatbelt.
A wake-up call for everyone?
In India, there is a negative attitude toward seat belts in the back seat. People lack awareness, and ignorance plays a role in conforming to the facts. People who prefer to sit back simply to avoid the "inconvenience" of wearing a seat belt are not uncommon. It is due to a lack of awareness that policies and rules are developed to ensure basic safety measures that can save lives in the event of an accident.