Trends
No intentions to enter the 5G consumer market: Chairman of Tata Sons 2022
No intentions to enter the 5G consumer market: Chairman of Tata Sons 2022
The initial phase of the 5G rollout in India included large cities, including Chennai, Mumbai, and Delhi. In the Indian 5G market, Reliance Jio, Airtel, Vodafone, and Adani are rivals. Jio is in the lead in this, and Airtel is in second.
According to Chairman N Chandrasekaran on Tuesday, Tata Group has no intentions to enter the 5G consumer market because the company discontinued its consumer-facing telecommunications services because of losses a few years ago.
The media organization PTI claimed that the organization had focused its efforts on constructing cutting-edge technology for 4G and 5G and engaging in 6G. Speaking at the event for the "Lokmat Maharashtrian of the Year 2022" award, "We don't have any intentions to enter the consumer market for 5G. We no longer operate that company."
He said that all the technology being developed by the business groups is indigenous and will first be tested before being broadly adopted. He noted that there have already been questions about its offerings.
Chandrasekaran was subsequently questioned over the company's intention to combine four airlines under its ownership. He answered, "Tata Group intends to build one airline with two platforms: a full-service aircraft and a low-cost carriage (LCC)."
"We will undoubtedly offer full amenities and low-cost travel, but our goal is to build a significant airline allowing Indians to travel the world. The objective, though a long one, "He continued, mentioning how quickly things are moving along since the government's acquisition of Air India.
He stated that the Tata Group is focusing on improving all facets of Air India, particularly safety, technology, fleet modernization, engine maintenance, and human resources. The Tata Group Chairman said, "India is extraordinarily well situated in a globe facing geopolitical concerns, inflation, commodity price rises, and rate tightening.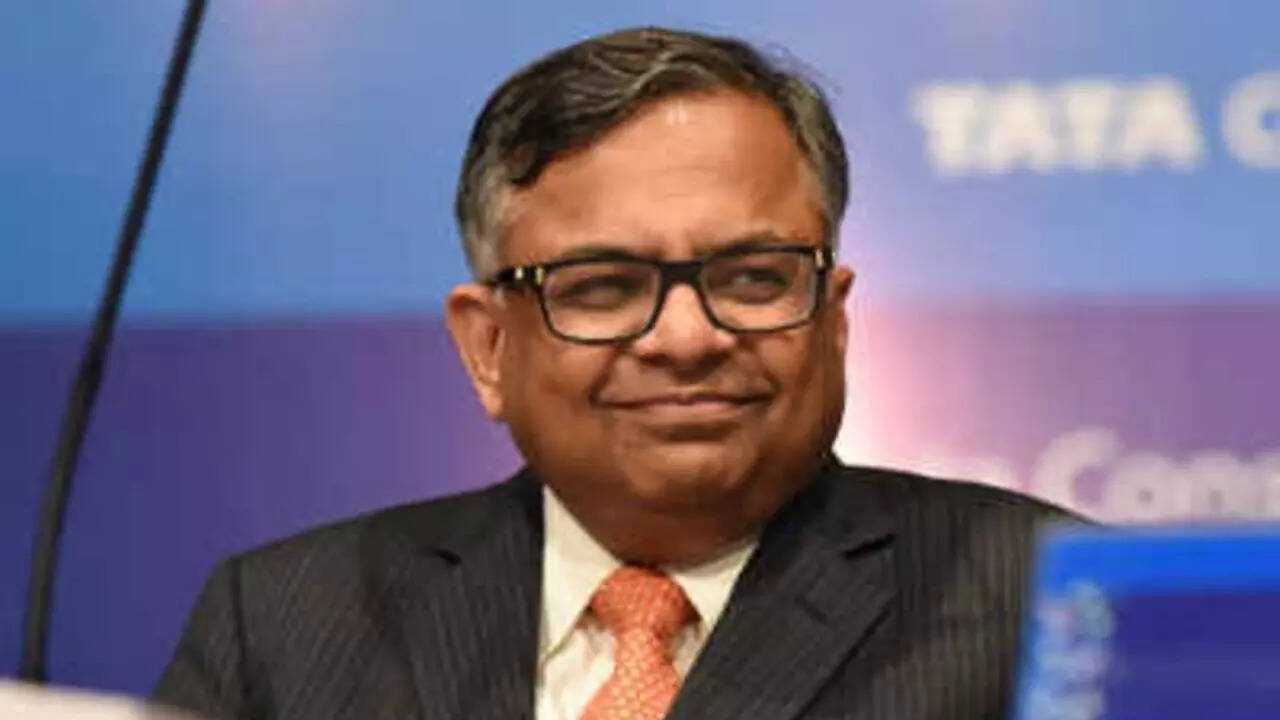 He stated that the rupee was strengthening against all other currencies while only losing value against the dollar and that we would need to control inflation. Given the enormous possibilities the nation has, Chandrasekaran, who also serves on the central board of the RBI, stated that he thinks India would need to promote growth.
He claimed that the newly elected Maharashtra government, led by Chief Minister Eknath Shinde, is actively pursuing investment opportunities in electronics, renewables, electric vehicles, and other contemporary sectors. He also claimed that the Tata Group and other manufacturing houses are doing the same.
Chandrasekaran reflected on his first work at TCS in Mumbai as a 24-year-old and claimed the city and the country had given him everything. "Living in Bombay did teach me everything about life. It's a city full of opportunities that teaches you to think critically, prepares you to handle any scenario, and has incredibly kind people," he said.
Initially, Chandrasekaran said he resided in Vashi in the outlying district of Navi Mumbai after arriving in downtown Mumbai's Dadar train station on what is now known as the Bombay Mail from Chennai.
By increasing investments in Tata Ongoing interactions and investigating prospects in 5G-based industries by offering back-end services, the Tata group is reforming its telecom business, which is split among several entities.
The fifth era of mobile networks is known as 5G. With speeds up to 100 times speedier than 4G, 5G is giving people, and businesses access to a world of possibilities.
Greater bandwidth, ultra-low latency, and faster connectivity are revolutionizing industries, expanding civilizations, and vastly improving day-to-day experiences. Services like e-health, networked cars, traffic systems, and improved wireless cloud games that we once thought were futuristic are now available. It can contribute to building a brighter, safer, and more sustainable using 5G technology.
According to global IT market consultancy firm ABI Research, the enterprise is where 5G will be used in the future. According to ABI Research's latest whitepaper, The Five Mythologies of 5G, use cases in a variety of vertical markets, including factory automation, cloud gaming, Long-Term personal Evolvement (LTE), and intelligent transportation systems, will spread and open up new possibilities for mobile operators (MSPs).
Nevertheless, this prosperous and promising future might be constrained by the history of 5G. This is a result of the fact that early 5G deployments were made to fulfill the requirements of the marketplace initially.
According to Stuart Carlaw, Chief Analysis Officer at ABI Research, "the intention was to let MSPs and their software companies harvest the low-hanging profits of the consumer arena before progressively extending the network's capabilities to accommodate the requirements of the enterprise."
Sadly, this process has become far more expensive and time-consuming than anticipated. In fact, according to ABI Research estimates, it might take up to 15 years for MSPs to get a return on the investment in 5G rollouts if they rely entirely on customer demand.
Potentially, industrial telecoms will emerge as the next cash cow for ensuring 5G ROI. 5G is poised to play a significant role in the digital transformation of businesses and is a dependable wireless connectivity platform that has the potential to generate trillions of dollars in commercial benefit across a variety of business verticals.
edited and proofread by nikita sharma