Trends
Silent when Sri Lanka needed it, China now provokes India again
The Chinese ship's visit to Hambantota has been met with criticism by Ranil Wickremesinghe ; it is unclear how eagerly India would respond with aid and support if it did so now.
After months of deafening silence during the island nation's requests for food, gasoline, and foreign currency, only India's neighbor reacted. China has chosen Sri Lanka to compete with India and the US, respectively, on the geopolitical and economic fronts.
By doing this, China has indirectly warned India to refrain from interfering with Beijing's "legitimate maritime operations." In a similar spirit, China criticized the US for disparaging Beijing's "debt diplomacy" that "has led to bankruptcy in Sri Lanka" when it came to issues other than Taiwan.
After India expressed concern over a 'dual-purpose' Chinese ship's planned visit to the contentious Hambantota Port in Sri Lanka, which was in turn funded and run by Beijing, the foreign ministry said, "China hopes that the relevant parties will view and report on China's marine scientific research activities correctly and refrain from interfering with normal and legitimate maritime activities." According to the foreign ministry, China has always used freedom of the high seas legally.
After The Hindu published the initial form of denial from the Sri Lankan defense ministry, the publication later cited a representative for the ministry who said that the Chinese warship Yuna Wang 5 was visiting Hambantota. The Hindu reported Col. Nalin Herath as saying, "The warship would remain in Hambantota from August 11 to August 17, mostly for replenishing, including gasoline."
Thus, it is unclear if the vessel will conduct scientific research in the ocean and space, which are closer to and over Indian Territory, respectively. Thus, it is still unclear if China is mostly keeping Sri Lanka in the dark or whether the bilateral Hambantota pact(s) even allows for the sharing of such information.
The Hindu said that although Sri Lanka's defense ministry quoted Col. Herath as saying that "similar warships periodically come from other nations such as India, China, Japan, and Australia," it did not explain why it had earlier denied the vessel's presence.
Indian concerns
Since Sri Lanka's economy collapsed in recent years, forcing an unprecedented political crisis that resulted in the forced resignation of President Gotabaya Rajapaksa, his brother, and Prime Minister Mahinda Rajapaksa, as well as their other siblings and relatives, all from the government, in reverse chronological order, this is the first time China has raised Indian concerns regarding Sri Lanka. Additionally, this is a crucial geopolitical concern in light of China's 2020 Galway atrocity.
"The government carefully watches any developments affecting India's security and economic interests and takes all necessary steps to secure them," said a spokeswoman for India's External Affairs Ministry in New Delhi in response to the initial reports about the Chinese warship. "I think that should be a clear message," he remarked, without going into further detail.
However, the 2014 visit of the Chinese nuclear-powered submarine Changzheng 2 to Colombo Port and the failure of the Mahinda Rajapaksa administration to quickly or voluntarily establish trust with New Delhi, as should have been the case, set a precedent for Indian worries about Sri Lankan behavior in light of China's strategic interference in the shared waters.
The current president, Ranil Wickremesinghe, turned what was previously a construction-cum-concession deal into a 99-year leasehold in 2017, despite the Rajapaksas constantly being blamed for bringing China to Sri Lanka with their high-interest, "white elephant" projects.
Wickremesinghe then went on to say that the leasehold paid off the debt, at least on that one project, and blamed it on the Chinese debt trap that existed during the Rajapaksa regime (2005–15). According to other sources, this may not have been the case and the government may have used the money it got as part of the lease from China mostly for revenue-related expenses, exacerbating the current FX issue.
While acting as prime minister under President Maithripala Sirisena (2015–19), with whom he had a cat-and-mouse relationship, Wickremesinghe continued to borrow money from China for new expressways. Significant earnings appear to be required to pay back at least a portion of the credit due to Beijing on the project.
Beijing also said that Sri Lanka's economic growth was "boosted" by the significant infrastructural investments and financial obligations it made there. This is a key element of a typical Chinese claim that has been missing for a long time.
In response to US criticism that China's failed projects and ambiguous loan agreements were among the main reasons the island nation went "bankrupt," Chinese Foreign Ministry spokesman Zhao Lijian said during a media briefing in Beijing that Sri Lanka has always taken the lead in China-Sri Lanka practical cooperation with scientific planning and thorough verification without any conditions.
He said that these measures "had supported Sri Lanka's economic progress and brought major advantages to the Sri Lankan people" in answer to a question about Samantha Power's criticism of China's programs and policies towards Sri Lanka.
Samantha Power recalled in New Delhi how India had "very promptly" intervened with several important measures to assist Sri Lanka in overcoming its economic crisis, stressing that Colombo's overtures to China for significant assistance had gone unanswered.
Zhao refused to comment further, only stating, "What China provides for Sri Lanka are almost preferential loans with low-interest rates and long terms, which have helped improve Sri Lanka's infrastructure and way of life." This refuted Power's claim that China had become one of the island nation's "biggest creditors," frequently providing "opaque loan" deals at higher interest rates than other lenders. Zhao also questioned Beijing's willingness to modify the debt to assist the island country.
He continued by saying that Sri Lanka's foreign debt "has several components, with China-related obligations taking a significantly smaller part than the international capital market and multilateral development banks."
Zhao emphasized that the "global economic and financial markets have taken a heavy toll as the US's recent abrupt interest rate hikes and balance-sheet reduction have siphoned off dollars more quickly, reversing the long-running quantitative easing policy and irresponsible massive stimulus."
"It was as if Zhao were taking the verbal battle to the opposing side. In addition, he stated that "the US unilateral sanctions and tariff-barriers have undermined the security of industrial chains and have worsened the surge in the price of energy, food, and other commodities" without specifically mentioning the sanctions that the US-led coalition imposed on Russia in the wake of the Ukraine War. This has made many developing nations' financial and economic situations worse, including Sri Lanka, he added.
The truth is somewhere in between. Only 10% of Sri Lanka's $51 billion in total external debt, which Colombo has subsequently "defaulted," is made up of loans from China. Except for Hambantota, China-funded projects were primarily non-starters with little chance of generating the necessary funds promptly to complete debt payback.
Even years after it opened, Matala International Airport is notable for being the only airport of its size that produces practically little activity. Although the Mahinda Rajapaksa administration did construct several expressways and major highways around the nation, particularly in and around Colombo, the capital city, they were not financially viable.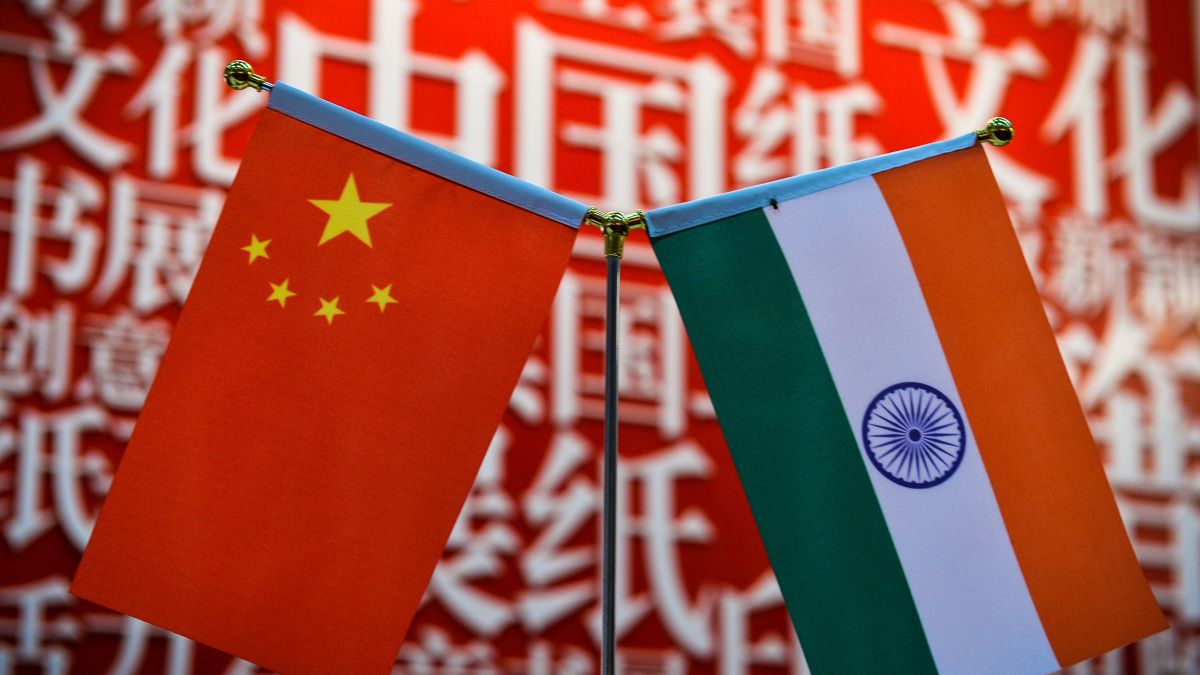 When questioned about it, Chinese officials emphasized that Beijing would only back initiatives that Sri Lanka independently chose. The IMF's "bail-out plan" calls for both future Chinese aid and credit restructuring, but Zhao, the spokeswoman, was reluctant to commit to either.
"China's Exim Bank has reportedly started credit-restructuring discussions with Sri Lanka, but only after months of hesitation, according to Sri Lankan press sources." Sri Lanka's ambassador to China, Palitha Kohonoa, the country's former foreign secretary during the civil war, has requested a $4 billion emergency relief package from Beijing, in addition to supporting increased commerce, investments, and tourism.
According to reports, China has also pledged to aid Sri Lanka in getting IMF funding. And based on the IMF's findings following talks with Sri Lanka, it would rely on any assistance from western countries and other "independent financial organizations," such as the World Bank.
The IMF's top economist, Pierre-Olivier Gourinchas, stressed in a Twitter debate that Sri Lanka must establish an arrangement with its creditors before the IMF can intervene and give financial help, making China's debt restructuring an essential element. "There was a balance of payment issue in Sri Lanka. Once the foreign exchange reserves ran out, there was nothing left to pay for essential needs, medicine, and electricity.
On the other hand, the media office of the Sri Lankan president asserted that the administration had made significant progress in negotiations with the IMF. According to the proclamation, it would be good if President Wickremesinghe established a "politically stable government" and an all-party cabinet.
It blamed the situation on the bad policies of the previous administration of President Gotabaya Rajapaksa as well as the political instability that delayed the negotiations until recently. It did not, however, address the IMF's main worry about multi-lender overseas debt restructuring.
Additionally, the World Bank said nearly immediately that it had no intention of providing financing to Sri Lanka until it had established a "macroeconomic policy framework." In other words, the World Bank and IMF are working together to address the domestic and foreign debt crises that led to Sri Lanka's economic collapse. It will take just as long and be harder than it is now.
Even though New Delhi has promised to help Sri Lanka, it is unclear how enthusiastically it will act given that the Ranil administration is thought to be ambivalent about the Chinese ship's arrival in Hambantota.
It is unclear if Colombo would inform New Delhi about the Chinese ship, and if so, when. Furthermore, it's not obvious how far Beijing is prepared to push credit restructuring or hurl massive quantities of help at a time for several months.