Trends
Top 10 Best Allergy and Immunology Hospitals in Bangalore
Top 10 Best Allergy and Immunology Hospitals in Bangalore
Hospitals play a significant part in the healthcare system. In hospitals, organised medical professionals and other qualified employees provide continuing and regular medical, nursing, radiological, laboratory, and related services. Acute and chronic illnesses brought on by diseases, traumas, and genetic disorders are treated in hospitals employing a variety of acute, convalescent, and terminal care services. Hospitals have been able to produce crucial information for research, knowledge, teaching, and administration because of all these varied services.
One of the fundamental components of any civilization is the hospital. They demonstrate how healthcare is implemented, which is one of the pillars of a country's infrastructure. The ability of a nation to provide enough hospitals, each with the necessary amenities and equipment, to care for its population. Due to rising pollution levels and altering lifestyles, hospitals are becoming increasingly significant in people's lives. People are becoming sicker and require access to high-quality healthcare as a result.
A patient can get access to more therapeutic choices than they would at home, even in the most rudimentary or outdated facilities. The sickest patients can access medical equipment in hospitals to help with diagnosis and therapy. Consider the possibility of an accident. A hospital will offer more prompt and effective care than a doctor's office or phoning a doctor to come to your home. Only hospitals can offer all of these services, including life support systems, critical care, and emergency operations.
There are many nurses, doctors, and interns working in hospitals when you get there. A patient will constantly be under the care of several medical specialists at once. When properly performed, this surgery offers the patient the best care possible given their condition. To give the patient a precise diagnosis, doctors consult with one another to decide the best course of action for a particular situation. Patients can consult as many doctors and nurses as they like because there are so many of them available. Most essential, no patient will ever be left alone at any time in a hospital with sufficient staff.
Without hospitals, we would have had to go to the doctor's office to find a specialist for our specific condition. The multiple difficulties that the patients and their families would experience would lead to time being wasted on unnecessary duties. Hospitals have significantly reduced that search. In a hospital, patients can be taken in and guided to the suitable wing, where the right doctors will handle the rest.
For a sizable portion of the population, hospitals provide an important source of employment. For new doctors and nurses, working in a hospital is quite convenient and advantageous because it offers them the variety of user experiences they need. In addition, a sizable number of individuals are employed by hospitals in non-healthcare-related fields including maintenance and equipment handling.
Patients from poor neighbourhoods may have access to treatment options at a much lower cost at hospitals that get government funding or assistance. Free healthcare is frequently provided to residents of underprivileged areas, but clearly, this depends on the country's infrastructure. Without hospitals, everybody would have to go to considerably more expensive private doctors, making it nearly impossible for the poor to get essential care.
Through hospitals, a nation's government spreads information about disease prevention and immunisation. Without a hospital's infrastructure, the system would be disorganised and difficult to manage, making it impossible to provide free immunizations to a large number of individuals efficiently and straightforwardly.
The specialised care that some illnesses require is offered in hospitals. A person cannot be treated at home if they are contagious or have biohazardous bacteria on them. Once again, some diseases call for ongoing care, which can only be provided by a hospital infrastructure. Sometimes only a hospital can safely treat patients with mental diseases, traumatising events, or abuse. Each group of the population is guaranteed to get the precise and tailored care they require thanks to specialised facilities for both animals and other illnesses.
Hospitals have always been linked more to illness than to good health. Because we are accustomed to having our issues treated quickly, we frequently visit the hospital when we are ill. However, by highlighting the need for lifestyle changes and offering counselling services even before the patient becomes ill, hospitals can play a much more significant role. By doing this, we can both improve the population's health and lower the amount of money we currently spend on healthcare.
How Significant are Hospitals?
The following are some additional reasons why a hospital is necessary, in addition to its relevance and importance to society.
Hospitals are necessary for treating a variety of maladies, illnesses, and mild and significant impairments of bodily functions.

Hospitals provide therapeutic services in addition to information on illness prevention and health promotion.

Hospitals offer a secure environment for patients who lack these protections at home or in the community as a result of their contagious sickness or any sort of mistreatment.

Anyone with a health concern of any kind can go to a hospital at any time.

Hospitals also employ medical professionals including nurses, doctors, and other support staff.

The hospital setting encourages study in a variety of sectors and improves nursing and medical knowledge.
Immunology and Allergy
The core of the medical speciality known as allergy and immunology is the study and treatment of immune system disorders, including allergic disease and associated symptoms and reactions, such as allergic rhinitis, sinus issues, seasonal allergies, and potentially lethal medication, food, and vaccination reactions. Millions of individuals suffer from thousands of immunological illnesses, which are the focus of allergy and immunology.
Allergy and immunologic disorders, which are considerably more common than one might believe, afflict millions of people globally. Most allergy sufferers develop allergies as a result of an overreaction of their immune systems to normally safe chemicals.
The treatment of immune system issues is the primary focus of allergy and immunology. People of all ages are affected by these illnesses, which range in intensity from the extremely common to the highly bizarre. They also affect numerous organ systems. An allergist/immunologist also referred to as an "allergist," frequently treats the following conditions:
Various allergic eye conditions, such as allergic conjunctivitis.

Respiratory illnesses such asthma, allergic rhinitis, allergic sinusitis, hypersensitivity pneumonitis, and occupational lung disorders.

Gastrointestinal illnesses such as eosinophilic esophagitis, gastroenteritis, and enteropathies brought on by dietary proteins can be the result of immunological reactions to food.

Atopic dermatitis, contact dermatitis, acute and chronic urticaria, or angioedema are a few examples of allergic skin diseases.

Foods, drugs, vaccines, vaccinations, stinging insects, and other substances might cause adverse reactions.

Primary immunological deficits, such as severe combined immune deficiency syndromes, antibody and complement shortages, anomalies in phagocytic cells, or other impairments in innate immunity and acquired immune deficiency, are examples of diseases that primarily affect the immune system.

Anaphylaxis and other systemic illnesses involving mast cells or eosinophils are examples of such disorders.

Auto-inflammatory disorders are characterized by autoimmune reactions to self-antigens.

Organ, bone marrow, or stem cell transplantation.
What Causes Allergies?
Even after ingestion of an allergen, an allergic reaction could not happen right away. The overall system gives the immune system time to adapt to the allergen before it triggers a reaction. The gradual detection and memory of the allergen are also functions of the immune system. When the immune system comes into contact with an allergen, it produces molecules called IgE antibodies, which increase sensitivity to the offending substance.
As a result, histamines and other substances are released, which cause swelling and inflammation. This process is called sensitization. Sensitization may take several years or even several days for some people. Only some of the symptoms associated with allergies may be felt by the patient.
Symptoms of Allergies
One of the main reasons for allergic reactions is inflammation, followed by irritation. However, the symptoms and indicators vary depending on the allergen. Allergy symptoms can affect the sinuses, airways, eyes, nostrils, stomachs, skin, and nasal passages. Many people could mistake allergy reactions for other diseases. Both hay fever and the common cold result in irritations, even though their causes are different.
The Reasons behind Allergies
The antibody immunoglobin, often known as IgE, preys on the immune system and causes allergic reactions. Then, these particular antibodies are released to defend against alien and potentially harmful biological components. The IgE that is released causes the creation of substances that cause the allergic reaction to neutralise the allergen. Another molecule called histamine constricts the blood vessel and airway walls' muscles. The chemical instructs the lining of the nose to secrete mucus.
The Following Individuals are more Susceptible to Allergies:
Your family may be prone to allergies or asthma.
A newborn or a young youngster.
If you've ever experienced asthma symptoms.
If there is not enough sunlight exposure.
If you have ever had allergies.
If you underwent a caesarean section for delivery.
Numerous Common Allergens
Potential allergies are developing in all parts of the world. Any meal has the potential to aggravate an allergy. The protein gluten, which is present in wheat, is one example of a food element that might cause an allergic reaction.
However, eight food groups are more likely to cause allergies than others, including eggs, particularly egg whites, fish, milk, tree nuts, peanuts, soy, wheat, and shellfish. Allergies may also be influenced by additional factors.
Diagnosis
At the initial visit, the patient and healthcare professional will go over the most common allergy symptoms, including how frequently they occur and what causes them. The patient's family history of allergies may also be discussed between the patient and the doctor. The patient may be referred to a specialist after the initial appointment if suggestions are made for diagnostic tests.
What does Therapy/Treatment entail?
Being able to avoid contact with the potential allergen is the best and most efficient way to treat an allergy. Possibly, that isn't always an option. Therefore, the following are some allergy therapy options:
The use of medications and treatments can lessen the intensity of an allergic reaction's symptoms. However, it doesn't address the core problem. There are many over-the-counter allergy medications available. A doctor's consultation is advised before using any medications.

Antihistamines work to neutralise histamine's effects. Antihistamines should not be administered to children, thus care should be used when administering this therapy.

Nasal decongestant medications assist in clearing the nose when hay fever, pet allergies, or dust allergies are present.

Antileukotrienes or leukotriene receptor antagonists are extremely helpful for asthma medications that block leukotriene effects.

To lessen nasal congestion, steroid sprays are given to the inside nasal linings.

Immunotherapy, commonly referred to as hyposensitization, is the practice of strengthening the immune system by giving allergens to patients. Over a lengthy period—possibly years—the dosage is gradually increased.

The long-term objective of allergy therapy is to promote tolerance by aiding in the reduction of allergens' propensity to cause IgE formation.
Immunology
Immunology was once only supposed to be related to infectious disorders because it was originally thought to be a branch of microbiology. The growth of the discipline of immunology has been based on the study of infectious diseases and how the body reacts to them. The germ theory hypothesis was based on this as well.
What is clinical immunology?
A subspecialty of medicine called clinical immunology is concerned with the physiological underpinnings of inflammation. Since inflammation aids the body in fighting pathogens, repairing damage, and containing tumours, it is essential for sustaining good health. The pathophysiology of the illness, which is mediated by cells and soluble products and affects nearly all organ systems in the body, is then impacted by the inflammation.
Clinical immunologists must first sift through a dizzying array of disease descriptions to precisely identify the pathogenic pathways. They also investigate techniques for more rapid information translation as well as findings that might be more efficient in terms of preventing and treating disease.
How does Clinical Immunology work?
The following are involved in clinical immunology:
Immune system symptoms could be brought on by abnormal cellular activation, cancerous or malignant growths, under-or over-activity, or failure of any cellular system in the body.

Immunological responses also have a significant role in disease pathogenesis.

The immune system can be influenced or managed by medications and other medicines.

Vaccines make it possible to control the immune system's reaction to specific diseases.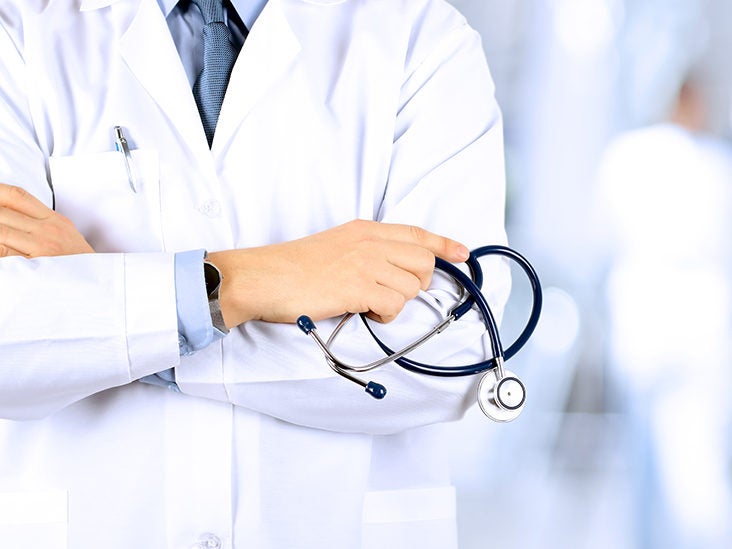 Who are Allergists and Immunologists?
A medical specialist with knowledge of allergens and immunology who treats immune system problems such as allergies is an allergist/immunologist. According to the American College of Physicians, physicians must finish a three-year residency in paediatrics or internal medicine before beginning integrated allergy, immunology, and rheumatology training (ACP). Doctors are qualified to apply for subspecialty board certification in allergy and immunology after completing this specific coursework.
Allergists and immunologists may evaluate and treat patients in collaboration with other medical specialists because a variety of allergic and immunological disorders can affect different body parts. While a gastroenterologist may be able to help a patient with an immunological disorder that affects their oesophagus, stomach, or other parts of the digestive system, an ENT doctor (also known as an otolaryngologist) could help someone with allergies that affect their ears, nose, and throat.
Allergists typically work together with other medical professionals and hospitals, and they sometimes practise in facilities designed exclusively for treating allergies. Some allergists practise both internal medicine in general and their area of expertise.
These are the top 10 Best Allergy and Immunology Hospitals in Bangalore.
1. Fortis Hospital
Location- Bangalore, India
Established in- 2006
Total Beds- 276
Multi-Specialty
Fortis is a renowned, cutting-edge, leading multi-speciality hospital in Bangalore known for providing top-notch, personalised healthcare. Fortis has been able to have a significant impact on the lives of millions of Bangaloreans over the past few decades by giving the population the best care and top-notch treatment. Fortis Hospital has developed into a globally famous organisation that offers not only first-rate care and treatment but also facilitates excellent outcomes for all of its patient's thanks to an extensive medical programme and exceptional facilities.
As a premier healthcare facility that offers specialised and complex care for a wide range of medical concerns, including trauma, Fortis is well known to play a significant role within the larger Indian health system. For all of its patients' seamless healthcare experiences, it provides a wide range of clinical specialities, making Fortis the top hospital in Bangalore. 
It takes satisfaction in being able to offer cutting-edge, contemporary care in practically every area of surgery and medicine. Due to its culture of learning and research, it never rests on its laurels or prior accomplishments and is continually looking for new cures, technology, as well as novel techniques and methodologies.
A multi-speciality hospital called Fortis Hospital, Bangalore (Bannerghatta Road) opened its doors in Bangalore in 2006. The hospital has made a name for itself as a reliable institution in the healthcare and medical facilities industries since 2006.

By the Medical Travel and Tourism Quality Alliance, it is ranked No. 3 among the top hospitals in the world and No. 1 in India for medical tourism (MTQUA). In addition, according to a study conducted by The Week and AC Nielsen, the hospital was named Bangalore's No. 2 "Best Multi-Specialty Hospital."

A renowned paediatrician in Bangalore's Bannerghatta Road with more than 40 years of expertise, Dr Nalini G. Shenoy. Her areas of expertise include the treatment of Bronchial Asthma, Growth & Development, Newborn Jaundice, Chicken Pox, Measles, and other conditions. The Karnataka Medical Council counts her among its members.

Numerous awards have been given to the hospital, including the Asian Patient Safety Award, the AHPI Award, the Global Marketing Excellence Award, the Healthcare and Social Care Support Award, the National Energy Conservation Award 2014, and the International Medical Tourism Accreditations for Excellence in Care.

There are 1500 skilled paramedical employees and 150 experienced consultants.

The hospital offers more than 42 specialities including GI, orthopaedics, neurosurgery, heart surgery, cardiology, and minimal access surgery.

In India, hospitals have added amenities like HIFU technology for prostate cancer and custom-fit knee replacements.

It has cutting-edge features including computerised TKR navigation surgery, trans-radial angioplasty, and trans-abdominal cardiac surgery.

According to the 8th Outlook Hospital Survey from 2002, the facility is the best cardiac care hospital in Bengaluru.

The hospital offers the best patient care services and state-of-the-art medical equipment.

It is a multispecialty tertiary care hospital with 400 beds.

The hospital provides a vast array of preventative healthcare services, from specialised health exams to full physicals.
2. Manipal Hospital
Location- Bangalore, India
Established in- 1991
Total Beds- 650
Multi-Specialty
One of India's top hospitals, Manipal Hospital Old Airport Road, Bangalore, uses cutting-edge technology and has performance-driven, patient-centric, and evidence-based competence. The hospital provides a broad range of medical services, including both diagnostic and therapeutic ones.
The Manipal Hospitals Group, the largest and most prestigious network of multispecialty private hospitals in India, began its adventure in 1991 with the Old Airport Hospital in Bangalore. Since that time, the hospital has consistently advanced medical research and Indian healthcare services. Manipal Hospitals have distinguished themselves among Indian healthcare service providers thanks to their dedication and excellence in healthcare.
Manipal Hospitals have a vital role in India's entire healthcare sector, especially in South India. A social seed planted more than 50 years ago has grown into the third-largest healthcare organisation in the nation with a network of 15 hospitals that offer comprehensive care that is both curative and preventive for a wide range of patients from India and around the world.
The goal of Manipal Hospitals is to provide a framework for tertiary care multispecialty healthcare that is both inexpensive and accessible across all of its delivery options, including home care. The group's main hospital in Bangalore, which is NABH approved and ranked among the Top 10 multispecialty hospitals in the country, is one of the most favoured and respected healthcare institutions by pharmaceutical companies for drug trials.
Manipal Hospital, which was founded in 1991, is part of India's third-largest hospital network.

It is accredited by NABH and NABL (ISQUA).

For all comprehensive procedures, including those in the clinical, nursing, diagnostic, and allied fields, it is also ISO 9001:2008 certified.

There are 5 Manipal Hospitals locations in Bangalore: Malleshwaram, Whitefield, Brookefield, and Old Airport Road.

provides over 60 specialisations all under one roof.

Whitefield's Manipal Hospital has 284 inpatient beds.

Additionally, it has earned AAHRPP Accreditation (Association for the Accreditation of the Human Research Protection Programs)

According to Consumer Voice, the hospital is the Most Patient Recommended Hospital in India.

The Week Magazine has named it Bangalore's Best Hospital for the previous 8 years.

Listed in the top 5 hospitals in the study "INDIA'S MOST CARING HOSPITALS."

won the 2005 Golden Peacock National Quality Award in the category of Services.

The Week Magazine has named it Bangalore's Best Hospital for the previous 8 years.

Listed in the top 5 hospitals in the study "INDIA'S MOST CARING HOSPITALS."

won the 2005 Golden Peacock National Quality Award in the category of Services.

The majority of doctors are connected to organisations in countries like the UK, the USA, and Australia.

In "Sunday" Day Care procedures, doctors use the most recent surgical technology.

The hospital has 600 beds total, including 4 operation theatres, 21 CCU beds, and 14 ITU beds.

It features four cardiac operation theatres and two cutting-edge digital Cath Labs.

PET Scan and the most recent digital Lightspeed CT Scan are included.

IBM Watson-enhanced cancer care.

The Advanced Intensive Therapy Unit is another feature.

During their treatment, patients have access to nurse call systems, television, refrigerators, and telephone facilities in the hospital rooms.

There is an international menu available.

Each location has plenty of parking, a cafeteria, and a roomy waiting area for guests.
3. Manipal Hospital- Varthur Road (previously Columbia Asia Bangalore)
Location- Bangalore, India
Established in- 2014
Total Beds- 150
Super- Specialty
One of Bangalore's top multispecialty hospitals, Manipal Hospital Varthur Road Whitefield provides compassionate treatment along with services of the highest calibre. It was founded in 2014 to bring under one roof multispecialty patient care services. It is well-known as one of the top hospitals in Bangalore for having a multispecialty expert-aligned approach and for being at the forefront of medicine by fostering a culture of medical excellence and healthcare services.
The hospital boasts one of the top ICUs that can handle the treatment of even the most seriously ill patients. The hospital has a cardiac care unit, a medical ICU, and a neonatal ICU. The ICU and critical care unit (CCU) doctors are highly skilled and available around the clock in the hospital. The intensive care unit's doctors and supportive nursing staff are specifically trained to respond to any urgent care needed as quickly as possible.
An Interventional Cardiac Care Centre has just opened at Manipal Hospital Varthur Road. One of the best and most complete heart care facilities in Bangalore is the cardiology department of Manipal Hospital Whitefield. It has the top cardiologists and a nursing staff that provides emergency cardiac treatments around-the-clock. At Manipal Hospital Whitefield, patients can receive treatment for cardiac rhythm abnormalities, coronary artery disease, coronary angiography, coronary angioplasty, emergency percutaneous coronary intervention (PCI), and ICD Implantation.
A worldwide healthcare organisation called Columbia Asia runs a network of contemporary hospitals throughout Asia.

One of the first healthcare organisations to enter India through 100% foreign direct investment (FDI) is Columbia Asia Hospitals Pvt. Ltd. More than 150 private equity firms, fund management businesses, and individual investors collectively hold The Columbia Asia Group.

The medical facilities operated by Columbia Asia are hygienic, effective, and provide excellent customer service. The hospitals' cutting-edge architecture, from their manageable size to their cutting-edge technology, is centred on giving patients a happy experience.

The hospital has an infrastructure that meets international standards and adheres to operational procedures, and medical, and nursing standards that are benchmarked globally, making it the top choice for patients from all over the world.

High-end NICU and PICU facilities are offered at the centre.

Audiology, Andrology, Bariatric Surgery, Clinical Haematology, IVF, Internal Medicine, Intensive Care/Critical Care, Medical & Surgical Oncology, Neurology & Neurosurgery, Nephrology, Neonatology, Pulmonology, Rheumatology & Paediatric Rheumatology, Renal Transplant, Surgical GI, Urology, and Vascular Surgery are some of the areas in which this hospital specialises.

The International Patient Service at Columbia Asia Hospital provides a wide range of clinical disciplines. 

With the help of cutting-edge infrastructure and a team of highly skilled and certified doctors, the hospital can offer the highest quality medical care at a reasonable price.

They have an International Patient Helpdesk that is aware of the unique requirements of foreign patients and offers them specialised care and individualised services.

A 128-slice CT scanner is available at Columbia Asia Hospital.

It has an interventional radiology facility and digital radiography.

The hospital offers laboratory, ambulance, and pharmacy services around-the-clock.
4. BGS Gleneagles Global Hospitals
Location- Bangalore, India
Established in- 1970
Total Beds- 150
Multi-speciality
In Bengaluru, Gleneagles Global Hospitals is a 150-bed speciality facility with an emphasis on orthopaedics, MIS, interventional radiology, ENT, urology, and gynaecology. The medical centre's team of specialists, nurses, and support personnel are top-notch in their professions and provide individualised care. All technological and service efforts are focused on ensuring that the patient returns to better health as soon as possible. 
Additionally, there are special preventative medicine packages and methods available so that people can keep track of their health regularly and stay healthy. The hospital has modern pathology and laboratory medicine facilities, as well as imaging services. In case of an emergency, the hospital is prepared. The facility houses a wide range of medical specialisations that bring together all the key disciplines to offer world-class patient treatment that is coordinated across a wide range of medical requirements. 
It concentrates on identifying and treating conditions that are most common in the local population, such as diabetes, hypertension, metabolic syndrome, obesity, osteoporosis, rheumatoid arthritis, anaemia, tuberculosis, renal insufficiency, allergy, and immunodeficiency, thyroid disorders, polycystic ovary syndrome, acne, and headache. It has established benchmarks for safety and quality through strategic system improvement, clinical culture, and innovation as directed by the group's general philosophy.
Related to and Included in the Parkway Pantai Ltd.

With a network of 22 facilities, Parkway Pantai is one of the largest integrated private healthcare organisations in the area.

More than 4,000 beds are available through Parkway Pantai in Asia, including Singapore, Malaysia, Brunei, India, China, and Vietnam.

India's fourth-largest healthcare chain, Global Hospitals

Pioneer in organ transplants involving many organs, including the kidneys, liver, heart, and lung.

The greatest lung transplant programme in India is the Lung Transplantation Program.

Every year, a global team of doctors conducts 18,000 operations.

Every year, Global Healthcare Group sees 50,000 inpatients and 30,000 outpatients.

Offering super speciality quaternary care and fully integrated medical services, pioneers as a multi-speciality and multi-organ transplant facility, and one of the top heart transplant hospitals in India.

A team of highly qualified doctors is backed up by a qualified administration team, nursing staff, and paramedical staff.

The greatest liver specialists (hepatologists), transplant surgeons, transplant anesthesiologists, transplant nurses, physiotherapists, and transplant coordinators in India make up the Liver Institute's strong team.

The 500-bed multi-super speciality quaternary care hospital's renal transplantation programme was developed by a team of experts who have pioneered the field of renal/kidney transplantation in both live and cadaveric donors.

14 large operating rooms and 120 speciality ICUs

world-class medical care at a reasonable price

cutting-edge tools and technology

Among the biggest liver ICUs in the nation

The Neuroscience Institute is prepared to provide "Deep Brain Stimulation," the only procedure that practically all patients can undergo to relieve symptoms like tremors, stiffness, akinesia, postural instability, and gait.

Modern hemodialysis equipment and chairs, as well as an advanced water purification facility, provide the least amount of complications during dialysis.

provides guidance and treats patients who are far away while at the hospital via the "Telemedicine Connect Program"

A fleet of fully functional ambulances with life support systems, critical medication, and an ergonomic design for patient safety
5. Aster CMI Hospital
Location- Bangalore, India
Established in- 2014
Total Beds- 500
Multi-speciality
With a calm atmosphere, roomy furnishings, cutting-edge medical equipment, and the greatest doctors, Aster CMI Hospital, one of the best hospitals in Bangalore, has always worked to produce the best clinical results. According to the Times of India (TOI) All India Multispecialty Ranking Survey, it has solidified its place as one of the top multispecialty hospitals in Bangalore as a result of its ongoing efforts to build a top-tier patient-centric hospital.
It believes that every patient should receive holistic care in a setting that is not hospital-like. It is one of Bangalore's leading super-speciality hospitals, with modern, cutting-edge spaces that can hold close to 500 beds and provide comprehensive primary care through quaternary care services. As one of Bangalore's most reputable multispecialty hospitals, it strives to establish high clinical standards and continually raise the bar.
The Aster CMI project is part of DM Healthcare's ongoing effort to build a top-notch patient-centric hospital in Bangalore. After assuming the challenge of redesigning the old huge structure, Aster DM Healthcare company constructed a comprehensive multispeciality hospital with modern, cutting-edge amenities accommodating about 500 beds. The comfort of its patients is the main consideration in the design of everything at Aster CMI.
The continuation of DM Healthcare's effort to build premier hospitals is the Aster CMI Hospital.

The hospital is one of the biggest and fastest expanding conglomerates and offers an entire range of medical services.

The hospital boasts a knowledgeable staff of experts that strive to offer top-notch medical care.

With excellence in gastroenterology, cardiac sciences, neurosciences, integrated liver care, surgery and related specialities, urology and nephrology, adolescent health, and other fields, it offers comprehensive primary care to quaternary services.

The hospital contains a restaurant, blood bank, radiology department, ambulance, waiting area, parking, and lab.

There are 500 open beds.

All of the rooms are roomy and equipped with modern conveniences and exquisite décor that foster a therapeutic environment.
6. Apollo Hospital Bangalore
Location- Bangalore, India
Established in- 2007
Total Beds- 250
Multi-speciality
A 250-bed hospital with lovely landscaping, the Apollo Hospital in Bannerghatta has a space of 2,12,000 square feet. The hospital is a leader in healthcare in Bengaluru thanks to its cutting-edge technology, and it is dedicated to investing in the most advanced medical equipment to keep up with global advancements and ensure that each of its patients receives the most recent information.
Bengaluru's Apollo Hospitals are JCI-certified. The Joint Commission is the benchmark for healthcare organisations seeking accreditation. Some of the top medical professionals make up the medical faculty. Over a hundred consultants work at the hospital, and 70% of them have either studied or worked at reputable institutions.
According to the 2013, The Week- A C Nielsen Best Hospital Survey, Apollo Hospital is Bangalore's second-best multi-speciality hospital. The hospital is committed to investing in the most advanced medical technology on par with the most recent global developments to ensure that every one of its patients benefits from the most recent knowledge. The hospital is outfitted with cutting-edge technology, making it a powerhouse of healthcare in Bangalore.
One of the most cutting-edge hospitals, Apollo Hospital (Bannerghatta Road) in Bangalore was founded in 2007 and is dedicated to investing in the most recent medical technologies to ensure that all of its patients receive the best care possible.

They have cutting-edge technology, making them a healthcare powerhouse in Bengaluru.

The Joint Commission International (JCI), the premier certifying body for healthcare facilities, has granted the Hospital accreditation.

Over 100 consultants work for hospitals, and 70% of them have either studied or worked at reputable institutions. Bangalore's Apollo Hospital has more than a hundred.

For the best patient results, the hospital employs protocol- and care pathway-based therapy models.

It holds the distinction of performing the largest series of airway stents in the nation and is the first hospital in the area to use a Y-shaped stent for tracheoesophageal fistula.

Four autologous chondrocyte implantations, the removal of spinal angiofibromas, and the tibial tuberosity shift with MPSL restoration are just a few of the uncommon treatments completed at Apollo Hospitals in Bangalore.

They offer Apollo prism as one of their value-added services. It is a patient-controlled Personal Health Record that allows users to access their online health records and medical reports whenever and wherever they choose, as well as import and manage health records created during various doctor appointments.

Apollo Telemedicine: The populace living in medically difficult places can now get healthcare because of telemedicine.

Sunshine Store: Apollo Specialty Cancer Hospital in Chennai has opened a unique "Sunshine Store" that offers products and services tailored specifically to the needs of cancer patients. The path to greater health would be made easier with the use of items like wigs, prosthetics, pressure garments, CDS, scarves, and innerwear.

A. M. I. N. D. Line: The number is a psychiatric Tele counselling hotline to support those who are coping with difficulties encountered in daily life. To provide the greatest services, our counsellors have been carefully chosen.

The "Minimal Access Surgery Centre" (MASC), which focuses on the use of minimally invasive surgical methods, is one of Apollo Hospitals' flagship centres of excellence in Bengaluru.

According to the 2013 Week A C Nielsen Best Hospital Survey, Apollo Hospitals is Bangalore's second-best multi-speciality hospital.

One of the world's largest organisations for cardiology and cardiothoracic surgery includes the Heart Institutes of Apollo Hospitals. They have an unsurpassed track record of performing over 100,000 cardiac procedures, including difficult Coronary Artery Bypass surgeries. They also invented the complete knee replacement and the Ilizarov Procedure for limb lengthening in India.

The hospital is built over a 2, 12,000 square foot plot of land that is nicely manicured.

It is a hospital with 250 beds.

The first digital X-ray equipment and Thallium laser in India are both located in Karnataka.

It features a pharmacy open twenty-four hours a day, a prayer room, a business centre, a gift shop, a travel desk, and patient relative lodging.
7. Aster RV Hospital
Location- Bangalore, India
Established in- 1987
Total Beds- 250
Multi-speciality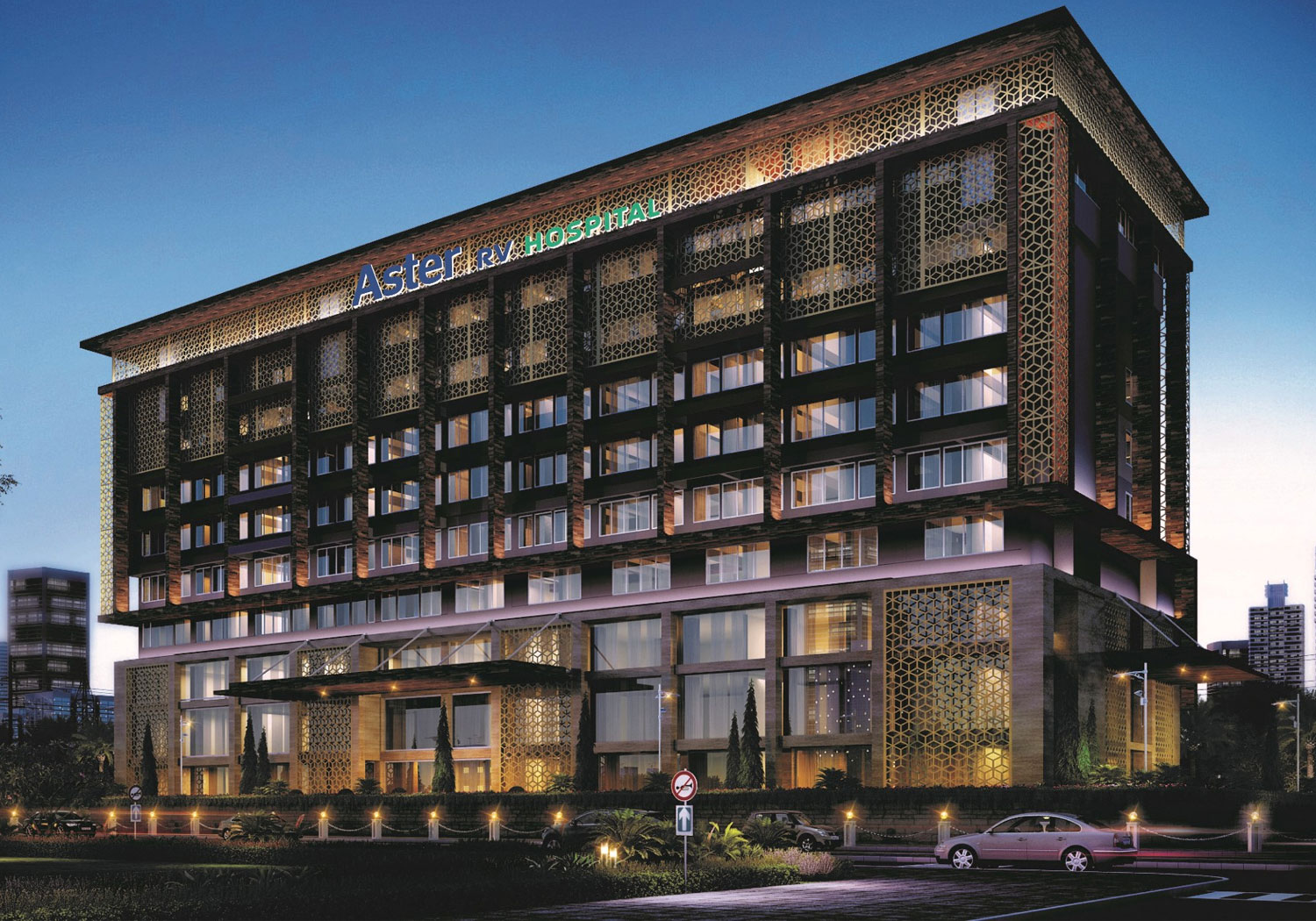 Aster RV is a member of the DM Healthcare network, which was created to offer top-notch, patient-centric facilities propelled by medical innovation and an excellence-oriented culture. With 250 beds and centres of excellence in cardiac sciences, neurosciences, gastro sciences, orthopaedics, organ transplantation, and minimally invasive operations, the state-of-the-art super speciality hospital provides comprehensive primary care to quaternary care services. 
Best-in-class infrastructure and technology are available at Aster RV, including an intraoperative MRI and a biplane cath lab. The ICU at Aster RV offers 53 beds as well. Aster RV is dedicated to providing cutting-edge facilities, care, and compassion to its patients while fostering a healing environment. In a word, Aster RV differs on the hospitality front from the other peer institutions. One of the top multispecialty hospitals in JP Nagar, Bangalore, Aster RV offers services of high international standards along with tender care. 
It is well-known as one of the Top Hospitals in Bangalore for being at the cutting edge of medicine by cultivating a culture of medical quality, research, and technology innovation. Its approach is multidisciplinary and team-oriented. Aster RV Hospital offers features like a waiting area, emergency services, parking, room services, and a help desk to make patients feel comfortable. Patients at Aster RV Hospital can choose from a variety of procedures and services, including general medical consultations, tension band wiring, and management of all solid tumours.
Doctor and philanthropist Dr Azad Moopen established the Aster RV Hospital in 1987.

Aster RV Hospital (J P Nagar), a reputed hospital in Bangalore, specialises in cardiac, brain, and gastro sciences and offers medical care in a number around the clock of fields.

Successfully handled a variety of orthopaedic cases.

With a corporate office in Dubai, the company operates branches in 8 other nations.

includes 236 pharmacies, 116 clinics, and more than 25 hospitals.

More than 3000 skilled doctors and nurses work at the clinic.

There is staff available to the patient around the clock.

It is dispersed throughout eight nations.

With a large waiting room, the hospital has 250 beds overall and about 53 beds for intensive care units.

Aster RV features technology like the Biplane Cath lab, Intraoperative MRI, and Da Vinci Robot and has the finest class infrastructure.

International patients can wait in a different location.

International cuisines are served in a clean café.
8. Apollo Spectra Hospital
Location- Bangalore, India
Established in- 2002
Total Beds- 20
Multi-speciality
Apollo Spectra Hospital – Koramangala, a speciality hospital, offers you the advantage of professional and high-quality treatment with all the advantages of a large hospital but in a more welcoming, more accessible setting. It is distinctive because of this. The best medical professionals, cutting-edge technology, and cutting-edge infrastructure combine to give individualised care that promotes faster healing with almost no risk of infection. 
Its simple admission and discharge processes guarantee that its patients' experiences are stress-free. This cutting-edge speciality hospital, which has 19 beds, is dedicated to fusing the greatest medical care available with the best healthcare management techniques. Among the more than 12 surgical specialities provided by the hospital are Bariatric Surgery, General & Laparoscopic Surgery, Orthopaedic & Spine, ENT, and Urology, to name a few. 
The hospital, which occupies a 20000 square foot space, has 4 cutting-edge modular OTs, a cutting-edge rehabilitation unit, an on-site pharmacy, and a waiting lounge for patients' families, to mention a few amenities. More than 230 healthcare experts, including 175 speciality consultants, are dedicated to setting new standards in healthcare services with the single-minded goal of providing streamlined, high-quality treatment.
A wide variety of surgical procedures, including those that are performed only at Apollo Spectra in India, are covered by the centres of excellence for Apollo Spectra. Apollo Spectra is a speciality hospital that provides professional, high-quality healthcare with all the advantages of a big hospital but in a cosier, easier-to-access setting.
With all the amenities, Apollo Spectra Hospital in Koramangala provides high-quality medical services.

The hospital, which has 20 beds, is dedicated to offering top-notch medical care.

The hospital provides a wide range of surgical specialities, such as ENT, general, laparoscopic, orthopaedics & spine, varicose veins, urology, and bariatric surgery.

The hospital has the top doctors and state-of-the-art infrastructure, and it uses cutting-edge technology to provide individualised care for a quicker recovery with no danger of infection.

A new benchmark in healthcare services is being set by more than 230 medical experts, including 175 speciality consultants.

The facility, which is 20,000 square feet in size, contains an on-site pharmacy, a cutting-edge rehabilitation centre, 4 ultra-modern modular OTs, a waiting space, and more.
9. Sakra World Hospital
Location- Bangalore, India
Established in- 2014
Total Beds- 300
Multi-speciality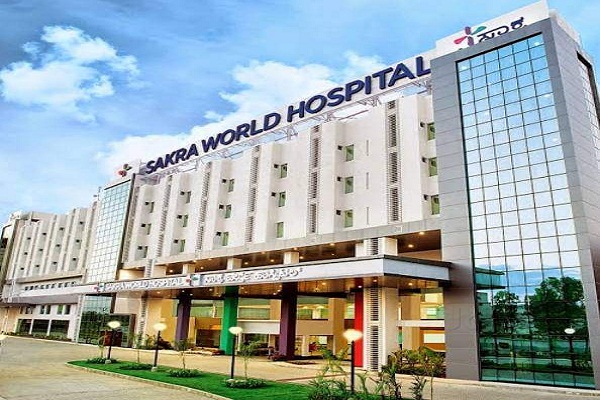 The Sakra World Hospital is dedicated to providing cutting-edge healthcare through innovative and effective services, fostering a culture of constant quality improvement and the knowledge of the best medical professionals. It uses advanced clinical techniques, cutting-edge medical technology, and developed protocols to improve its results and ensure the community's health. 
The first multinational corporation (MNC) hospital in India, Sakra World Hospital (A unit of Takshasila Hospitals Operating Private Limited), is dedicated to providing innovative healthcare that raises the worth of human life. To offer the most advanced medical technologies and signal a change in the existing healthcare systems and procedures, Sakra integrates the synergies of these substantial businesses. Sakra is committed to promoting the community's health. Bangalore's premier 350-bed multi-super speciality opened its doors in February 2014. 
Sakra's commitment to quality extends to all facets of patient care, including patient participation, care coordination, and patient safety. For the sake of infection control, emergency services, and critical care, standardised protocols and practices have been established. Its goal for quality is to have no mistakes. These procedures and care routes aid in a patient's quicker recovery and shorter hospital stay.
A division of Takshasila Hospitals Operating Private Limited is Sakra World Hospital.

It is accredited by NABH and NABL and was founded in 2014.

It is a recognised hospital that offers healthcare creatively and effectively.

It focuses on utilising cutting-edge clinical practices and modern medical procedures to guarantee the community's overall wellbeing.

They have incredibly skilled strength specialists who are supported by highly trained clinical staff members that are available 24/7.

The hospital has around 230 doctors with over 35 different specialities.

The hospital has 300 beds and 5 ambulances.

Sakra's definition of quality includes aspects such as patient consideration, mental welfare, care coordination, and patient commitment.

For illness prevention, crisis management, and everyday consideration, normative conventions and practices have been established.

The hospital provides medical services in the areas of renal, hepatobiliary, cardiac, and brain sciences.

The hospital has more than 300 beds and more than 230 doctors.

Spine surgery, imaging, ENT, head-neck surgery, and blood disorders are among the hospital specialities. Surgery for Reconstruction and Plastics pulmonary medicine Rheumatology Endocrinology Diabetes Osteoporosis and Thyroid Dentistry Dermatology Mental health and ophthalmology

Security and infection control is maintained by a team of Japanese and Indian experts.

Sakra's international patient services have access to accommodations such as semi-private rooms, private rooms, and deluxe suites, among other options.

Depending on the type of lodging, options for accommodations include spacious rooms with two or three beds, flat-screen televisions, air conditioning, telephones, couches next to each bed for the comfort of travelling companions, towels and bedsheets, wardrobes with plenty of storage space, F&B services, visitor's chairs, shared or attached bathrooms, and special housekeeping amenities.

The infrastructure of a hospital is entirely centred on the patient, and the allocation of resources seeks to offer services to the patient in the most pleasant manner possible.
10. Sparsh Hospital
Location- Bangalore, India
Established in- 2006
Total Beds- 275
Multi-speciality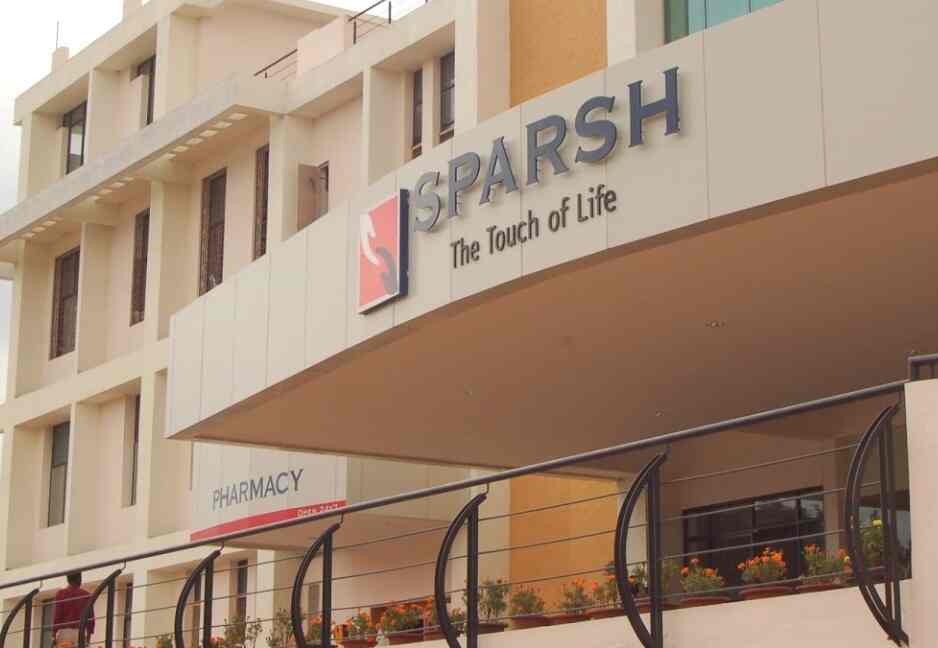 Sparsh Super Speciality Hospital was established in 2006 to expand its services to include further specialities. Over 1000 procedures and the care of 10,000 outpatients have been completed at this hospital, exceeding expectations. The hospital is now regarded as a one-stop-destination for all diagnostic and therapeutic requirements. 
Its 24/7 Accidents & Emergency services make it the hospital to turn to in an emergency and make it accessible via all forms of transportation. A medical facility with an emphasis on multi-organ transplant programmes the brand-new Sparsh Hospital in Rajarajeshwari Nagar is located in a peaceful, green neighbourhood and has a relaxing, roomy, uncluttered, pleasant, and compassionate atmosphere that immediately puts patients at rest. 
It's so calm that it hardly has the atmosphere of a hospital. Large hallways, roomy lobbies, and well-constructed rooms with windows that open up can reduce tension. All of this, in addition to a host of additional comforts, will speed up the healing process of the patient. All of this is supported by top medical professionals, superior technology, and excellent care philosophy.
The Sparsh Group of Hospitals, which is accredited by NABH, operates 4 facilities in Bangalore: Yeshwanthpur, Infantry Road, Bommasandra, and Davanagere.

Bommasandra is known for orthopaedics, plastic and maxillofacial surgery, Infantry Road's branch is renowned for sophisticated operations, and Davanagere's branch is renowned for accidents bone & joint care. Of these four hospitals, Yeshwanthpur's branch is a super speciality with 17+ departments.

It opened its first location in Bommasandra in 2006, and in 2015, SPARSH Super Specialty Hospital (its super-speciality branch) opened in Yeshwanthpur.

A 27-hour surgery was performed on a youngster born with 8 limbs, and another case involving a child born with a foot growing out of his spine earned this centre prominence on a global scale.

Additionally, it serves as a home for programmes like Guru Namana and SPARSH Vachana.

The staff is skilled in arthroscopy, joint replacement, sports injuries, treatment of limb deformities, and trauma care.

The team is supported by the top vascular, plastic surgery, and neurosurgical specialists under one roof, as well as appropriate interventional radiology.

The facility is regarded as a one-stop-shop for all therapeutic and investigative requirements.

It offers accident and emergency services around-the-clock in addition to blood banks, laboratory services, and health checks.

For OBG and paediatrics, Sparsh Super Specialty Hospital includes a separate wing with Birthing Suites, Labour OT, and Labour Rooms.

It also features 11 cutting-edge operating rooms with laminar airflow.
Conclusion
Healthcare is a right that applies to all people, not just the wealthy. Healthcare services, however, have not been able to reach 60% of the Indian population due to poorer infrastructure in terms of quality, lack of accessibility to medical facilities and medications needed for everyday life, and a shortage of skilled medical personnel. In rural locations, the majority of the medical facilities are terrible. Access to high-quality healthcare services for all is essential; no one should be denied these benefits based on their capacity to pay.
edited and proofread by nikita sharma