Trends
Top 10 best Bluetooth headphones in India in 2022
Top 10 best Bluetooth headphones in India in 2022
Hey reader! have you been looking for Bluetooth headphones, with long battery life, rock-hard sound quality, and premium design, we are here to help you find top picks in Bluetooth headphones that are considered the best for house parties, travel, leisure, and importantly for you.
True wireless earbuds are to be praised or blame, for how we understand bluetooth earbuds today: as a stretch of our smartphones. Apple popularized the technology with its AirPods, and other companies have since made great AirPods competitors that provide ample software features. True wireless earbuds offer plenty of user control, as you can often reconfigure the touch or button controls. 
Our top picks
Before starting with the market products, let us look at the specifications a customer should look for in wireless Bluetooth Headphones. Though these are specified on the websites we as customers tend to look beyond these specifications. Getting the right kind of sound can make all the difference between a boring bus ride and an emotional journey. But there's more to headphones than what you see.
The wearable market in India grew about 170.3 percent on a year-over-year basis in the first quarter of 2021 (January to March). They are changing and getting smarter, Microchip implants are now being used to replace keys and passwords. They are placed on your fingertip and the chips use near-field communication (NFC). 
The Bluetooth headphones can be used comfortably without worrying about cable length and tangling. Wireless headphones usually work on one of three major transmission technologies: radio frequency, infrared and Bluetooth. The first two require a dedicated base unit that connects to the source device and transmits the frequency to the headphones, while the third uses the popular Bluetooth technology and can be paired wirelessly with a wide range of smartphones, tablets, and computers. 
Moreover, the form, comfort, and size of the headphones are also important specs that you should take into account. We recommend you check controls and the pairing features of the headphones as well.  You must look for headphones that have the best features and that come at an affordable price. 
Frequency Response
 In electronic, frequency range is typically described as the range of the sound and is measured in Hertz, let's say a range of 20Hz- 20,000Hz. In a wider concept, most headphones companies try to stick to the bracketed amplitude. However, they may sometimes extend the range at both ends to provide a deeper impact. although these frequencies can not be heard but can be felt to a small extent with audible range.
Noise Cancellation
Active noise cancellation is a technology that enables reducing external distractions and noises which affect your listening experience. When you want to listen to your favorite music, podcast, or audiobook the least you expect is distractions, also while traveling we tend to increase the volume of the media just to avoid the noise and frequencies from outside which may affect hearing power in long run. Through noise cancellation, the user can hear audios in fuller and vibrant sound at a healthy volume level.
The only disadvantage with noise-canceling headphones is they may cost more than regular headphones. 
Sensitivity
Sensitivity, usually measured in dB/mW, means how much sound (in decibels/dB) can the earphone produce for one milliwatt of the electrical signal. The higher the sensitivity is, the higher the sound you'll get. Earphone sensitivity values typically range from 80 to 110 dB.
Sound-staging and imaging
These terms represent the accuracy and ability of headphones to create an accurate sonic sound stage and image within your mind. Good sound staging would create an impression of live performance, where all the elements of music can be distinct and are felt like they are emerging from different places from a virtual stage. 
After the specifications mentioned we want to quickly look for the product details and companies offering variations in headphones with price comparisons for better understanding.
| | | |
| --- | --- | --- |
| S.no |  Product |  Price( in INR ) |
| 1. | JBL Wave 100TWS | 3999 |
| 2. | Bose Sound sport Wireless collar headphone | 9950 |
| 3. | Skullcandy Hesh EVO ANC over-the-ear headphones | 7499 |
| 4. | Skullcandy Indy Evo true wireless earbud headphones | 5999 |
| 5. | JBL Tune 750 BTNC | 6499 |
| 6. | BOAT Airdopes 281 PRO | 2299 |
| 7. | Sennheiser HD450BT | 14990 |
| 8. | Sony WF-XB700 wireless headphones Extra Bass | 11,990 |
| 9.  | BOAT Rockerz 450R | 1599 |
| 10. | Noise POWR | 1399 |
Complete list of 10 Best Bluetooth Headphones in India in 2022
JBL Wave 100TWS
True wireless in-ear Bluetooth headphones from JBL, these headphones are stimulated by 8mm drivers to deliver the JBL deep bass sound. These are designed ergonomically to fit best into an ear with comfort even after hours of listening. The ear tip is available in 3 sizes to ensure a perfect seal extra comfort and sound quality. The combined battery backup is 20 hours, with 5 hours in ears and 15 hours in the case. These wireless Bluetooth headphones are powered with dual connectivity, no matter which bud first gets into the ear it gets paired immediately.
These headphones mean total freedom from wires, music, calls, phone assistants can be controlled from these earbuds.
2. Bose Sound Sport Wireless headphones
Bose is an American sound equipment company, best known for its home audio systems and speakers, noise-canceling headphones, professional audio products, and automobile sound systems. These collar headphones are a perfect exercise partner with great sound quality as well as are comfortable and secure.
Sometimes it gets frustrating when you are in hurry and cannot find your earphones. Bose has collaborated with Tile, the world's largest lost and found community. Tile makes it easy to find your headphones through the Tile app. Install the Bose connect app on your device to upgrade the headphones with the integrated Tile feature and then install the Tile app and follow the integration steps to activate your headphones and never fear losing them again.
With 6 hours battery backup, it makes these earphones your perfect gym partner, travel partner, and leisure partner.  sound sport headphones are sweat and weather resistant, The acoustic ports are positioned to resist sweat and weather, and a hydrophobic cloth keeps moisture out.
3. Skullcandy Hesh EVO over the ears headphones
Engineered with all the right features these Bluetooth headphones are truly unrivaled everyday headphones. This headphone is budget-friendly and comes with the most amazing 40mm drivers to deliver the rich, vibrant and clear sound which are offered by many other Headphone brands at a higher price.
With easy and convenient control system you can now play, pause, skip track attend and make calls even without touching your phones. They have an inbuilt microphone to activate voice assistants. Ultralight headbands and soft pads that fully surround ears make them a comfortable option to choose. Hesh-Evo features a long-lasting battery backup of 36 hours which means keeping your music journey uninterrupted and smooth. And if you ever misplace your headphones, do not worry, "ring" them with your phone using the Tile app.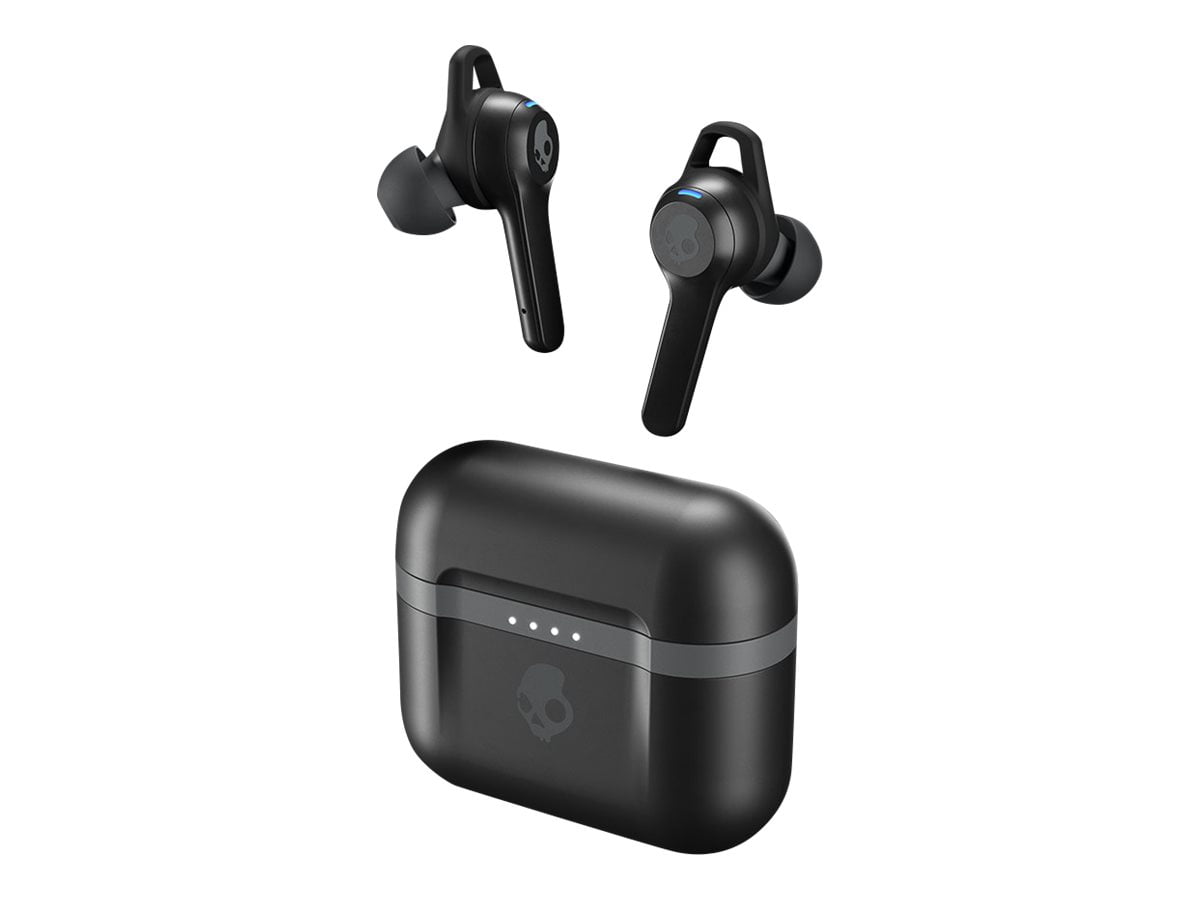 4. Skullcandy Indy EVO True Wireless earbuds
This charismatic set of earbuds comes with a battery life of 30 hours on a single charge. with 6 hours on earbuds and 24 hours in the case. Compared to many other Indy products these are smaller in size to fit rightly to ear and are comfortable even after long use. To support the modern-day lifestyle, Skullcandy has empowered these Bluetooth headphones with control with your phone features which include answering calls, skipping tracks, adjusting volume, activating an assistant, switching EQ modes, even turning on Ambient Mode to hear more of your surroundings—all without ever touching your device.
Since various activities need different sound effects and voice modulations, there are three modes of Music, podcasts, and movie, to make your every experience better. Its robust and rugged design features IP55 which makes these headphones sweat, water, and dust resistant.
5. JBL Tune 750BTNC
JBL TUNE 750BTNC wireless Bluetooth headphones feature powerful JBL pure bass sound and active noise cancellation for punchy bass and an immersive audio experience. Its compact foldable competence makes these headphones your everywhere go-to partner.
Allowing connection with two Bluetooth devices simultaneously, this multi-connection makes sure you don't miss anything on your phone while streaming videos on your tablet. With a battery life of 15 hours on a charge of 2 hours, you can keep your music playing endlessly. to increase the battery life, these headphones are also cable-supported, this enables you to use them in the comfort of your own space without the irritation of tangling wires and also keep the battery life going for up to 30 hours.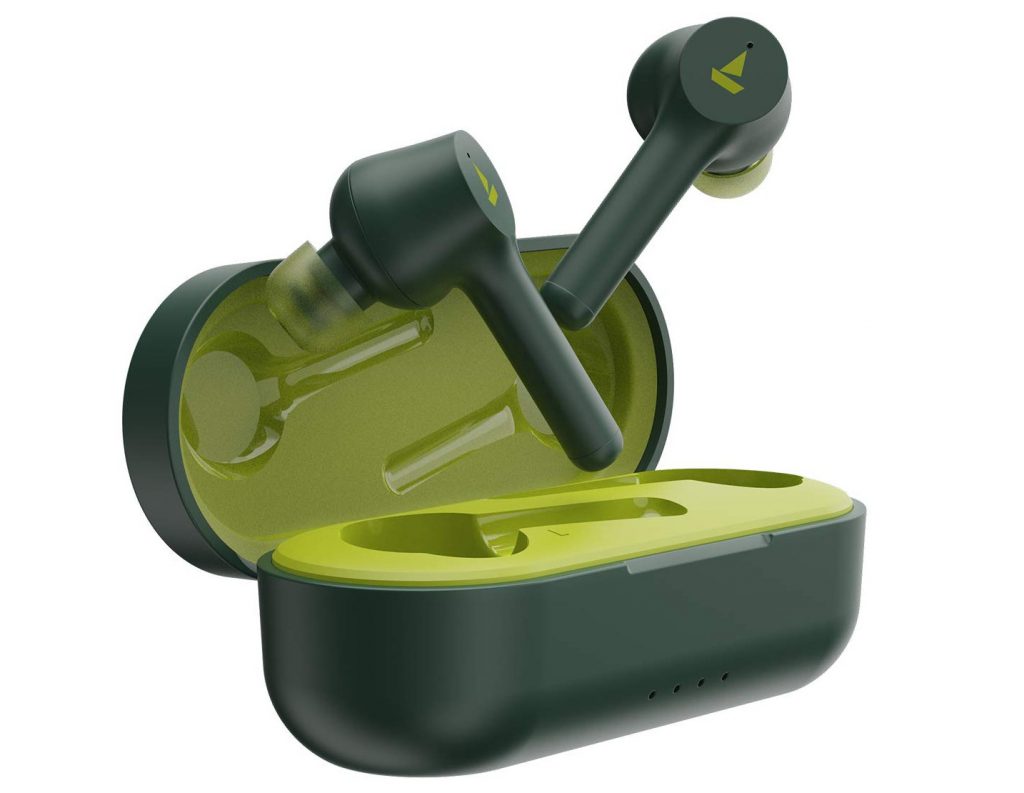 6. BOAT Airdopes 281 PRO
Powered by Boat signature sound, these extremely high-end yet affordable ear pods from BOAT are here to make the music experience better. Protected by IPX5 these in-ear headphones have four mics that cancel all the background noise and generate maximum sound clarity. Equipped with four mics, it makes your everyday calling experience hit the roof. A 32hour battery backup that is 6.5 hours in buds and 25 hours in case making them most durable for travel.
7. Sennheiser HD450BT
Sennheiser electronic GmBH& co. is a german audio company specializing in the design and production of high fidelity audio equipment such as microphones, headphones, telephone accessories, and aviation headsets. Sennheiser HD450BT is designed to provide great audio on your terms. it is Sennheiser's premier noise-canceling headphones model that delivers captivating sound which can be enjoyed without distractions even in the cloud environment.
A great companion for travel this Bluetooth headphone has 30 hours of long battery life and is chargeable from USB-C for saving time. To add more value to its design, these headphones are crafted from high-quality material to provide minimalist style, take anywhere durability, and ergonomic comfort.
8. Sony WF-XB700 Extra Bass
Sony has always been topping the list of the companies offering the best sound equipment for the longest time known. This pair of in-ear Bluetooth headphones are everything you look for in a perfect sony product. With a battery charge for 18hours of listening these come in a handy case that protects and charges these little earbuds to keep you on the go. The buttons on the WF-XB700 headphones not only let you play, stop, or skip through tracks and adjust the volume, these Bluetooth headphones also offer an easy way to access your smartphone's Voice Assistant and make and receive calls hands-free.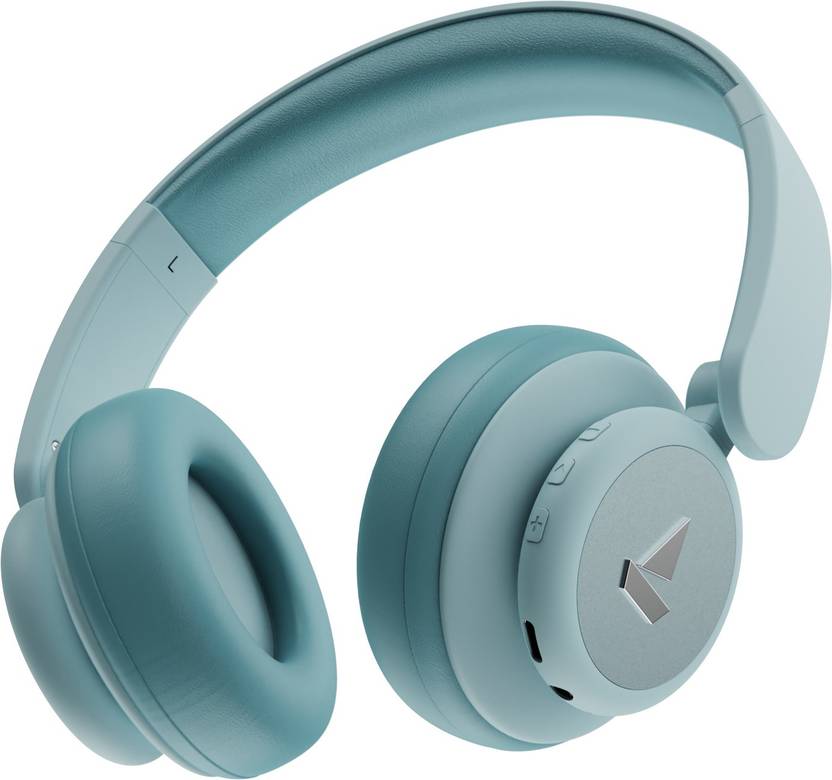 9. BOAT ROCKERZ 450
Propelled from crystal clear 40mm drivers dive into an immersive HD audio quality. The soft cornered matte black finish allows for a comfortable fit, propagated by plush foam in an adaptive and adjustable design. with two modes of totally wireless with Bluetoothv4.2 connectivity or connect with AUX wire that doesn't cause excess drainage on rechargeable 300Mah Li-ion battery. with 15 hours of audio playback and 300 to 400 hours of standby, this Bluetooth headphone is worth the spend. 
10. Noise POWR
powered with true bass technology, you'll feel every thump and beat of your favorite track. POWR has a power backup of 25 hours, which makes entertainment last longer than a day. Also, multi-device connectivity has made this amazing headphone the most compatible smart wear so that you never miss one thing. Smart handling allows voice assistants to make calls which means you don't have to use your phone once you are connected with these Bluetooth headphones.
The Bottom Line
Particularly famous in India, these brands also offer a way more nominal range of Bluetooth headphones that are pocket friendly and do serve the purpose well. India being a big opportunity market for companies that are overseas, has seen mass development of products to cater the varied customers and users. Headphones are more than just a way to listen to music, they've matured into a wearable device, a way to augment your smartphone experience.
The above article provides the names of brands and products which have been widely popular on the website or are acclaimed as best selling through surveys. Don't forget to check the Bluetooth headphones mentioned in this article. They are chosen for their excellent performance, high-quality sound, better frequency response, etc. Good Luck!
Edited and published by Ashlyn Joy