Trends
Top 10 Best Energy Companies in India in 2023
Top 10 Best Energy Companies in India in 2023
Energy production or distribution is related to the stocks in the energy sector. Companies engaged in oil and gas drilling, refining, and exploration and development are included in the energy companies of the industry. Integrated power utility companies using coal and renewable energy are a part of the energy sector.
KEY TAKEAWAYS
Companies that produce or supply energy, including fossil fuels or renewables, are included in the energy industry.

Over the past century, the energy industry has played a major role in propelling industrial growth by supplying the remainder of the economy of the energy.

Businesses in the energy sector are categorized according to the type of energy they use, like the renewables like solar energy or non-renewables like fossil fuels.
Knowledge of the Energy Sector
The phrase "energy sector" refers to a broad and all-encompassing network of businesses that are both directly and indirectly engaged in the manufacture and supply of the energy that is needed to drive the nation's economy and support its factors of production and transport.
Businesses in the energy sector use different types of energy. Energy providers are generally divided into one of 2 categories according to where the energy they produce is sourced:
Non-renewable resources include petroleum products, natural gas, gasoline, diesel fuel, heating oil, nuclear energy, and coal.
Renewable energy sources include wind, solar, hydropower, biofuels like ethanol, and hydroelectricity. The energy sector makes use of auxiliary sources like electricity. The demand and supplying for energy on a global scale majorly determine energy prices and the financial success of energy producers.
When gasoline prices are high, producers of petroleum products often fare well. However, as the cost of energy products declines, energy corporations make less money. On the other hand, when the crude oil prices decline, oil refiners gain from the decreasing cost of the raw materials used to make petroleum products like gasoline.
Energy Sector Company Types
Here are a few of the different kinds of businesses you may find in the energy sector. Each has a specific function to fulfill in bringing energy to consumers and companies.
Drilling for and Production of oil and gas
These are the businesses that extract oil and gas through drilling, pumping, and production. Oil is often removed from the ground as part of the production.
Refining and Pipeline
To refine raw materials like natural gas and oil into completed goods like gasoline, transportation must be made from the manufacturing location to the refinery. The businesses that make up this area of the energy industry are known to be the midstream suppliers.
Mining Businesses
Because coal is used to fuel power plants, specifically nuclear ones, the coal industry could be categorized to become an energy corporation.
Sustainable Power
Over time, clean energy has grown in popularity and funding, and it is expected that it will play a major role in the energy sector going forward. The wind is one type of renewable energy.
Chemicals
Although many major oil producers, like Exxon Mobil, are integrative energy producers, which means they create different types of electricity and have complete control over the process, some businesses specialize in converting petroleum and natural gas into specialty chemicals.
The top 10 Indian energy companies in India, recognized for their amazing contributions to advancing national development, are listed below.
1. Chevron Corporation
Chevron Corporation is an international energy company with a base in the United States. It has about 180 locations, and its headquarters are in San Ramon, California. Chevron engages in a wide range of oil and gas-related activities, including the exploration and production of electricity, hydrocarbons, refining, marketing, transportation, the production and sale of chemicals, and electricity production. From the middle of the 1940s through the 1960s, a member of the Seven Sisters controlled the petroleum industry.
One of the biggest companies in the world, Chevron is the second-largest oil firm in the U.S. behind ExxonMobil. Chevron, which had $94.7 billion in sales last year and a selling price of $190 billion, was ranked 27th on the Fortune Global 500 list in August 2021. Chevron ranked to be the world's 61st extensive public business in the Forbes Global 2000 in 2020.
Chevron's downstream activities produce and market fuels, lubricants, chemicals, and petrochemicals. The corporation's main operating regions are the west of North America, the U.S. Gulf Coast, East Asia, South Korea, and Australia. They are responsible for the operations of 791,000 BPD of oil imports equivalents per day in the U.S. in 2018.
As a result of its operations, Chevron has become involved in a number of problems, noteworthy of which is related to its involvement (inherited depreciation and amortization from its acquisition of Texaco) in the Lago Agrio oil field. This oil field was the focus of a lawsuit Chevron lost to Ecuadorean citizens and was defended in an Ecuadorian court by Steven Donziger.
2. Baker Hughes Company
One of the world's largest oil field services companies, Baker Hughes Company is an international industrial services provider with headquarters in the United States. It provides oil drilling, formation evaluation, finalization, production, and reservoir consulting services to the oil and gas industry. Delaware is where Baker Hughes' original headquarters are now located. Before combining with G.E.
Oil and Gas to become Baker Hughes, a G.E. Corporation in 2017, the business went under the name Baker Hughes Incorporated (BHGE). Later, in 2019, it separated from General Electric to form Baker Hughes Company. As of January 2020, G.E. owned only 30% of Baker Hughes; the company intends to sell the other 30% over the following few years.
3. Halliburton Company
A global corporation with headquarters in the U.S. is called The Halliburton Company. In 2009, it was the sec oil field service company globally, operating in more than 70 countries. It has about 55,000 employees and hundreds of affiliates, branches, trademarks, and divisions under its control. The corporation is still incorporated in the U.S. and operates in Dubai and Houston.
The most important market sector for Halliburton is the Energy Services Group. It lists 14 downstream oil service lines that provide a variety of products and services to downstream oil and gas customers all over the world: Sperry Drilling, Testing & Subsea, Wireline & Perforating, Consulting & Project Management, Artificial Lift, Entrenching, Completion Tools, Multi-Chem, Pipeline & Processing Services, Productivity Enhancement, Process Employed, Drill Bits & Assistance, Landmark Software & Services.
4. Devon Energy Company
The American company Devon Energy Company is engaged in the exploration of hydrocarbons. Its corporate operational offices are housed in the 50-story Devon Energy Center in Oklahoma City. The Barnett Shale, Oklahoma's STACK Group, the Delaware Trough, the Eagle Ford Group schist, and the Rocky Mountains are where its main operations are located.
The company ranks 520th on the Fortune 500. It's not on the Forbes Global 2000. As of December 31, 2020, the company had proved reserves equal to 752 million barrels of oil.
5. Valero Energy Corporation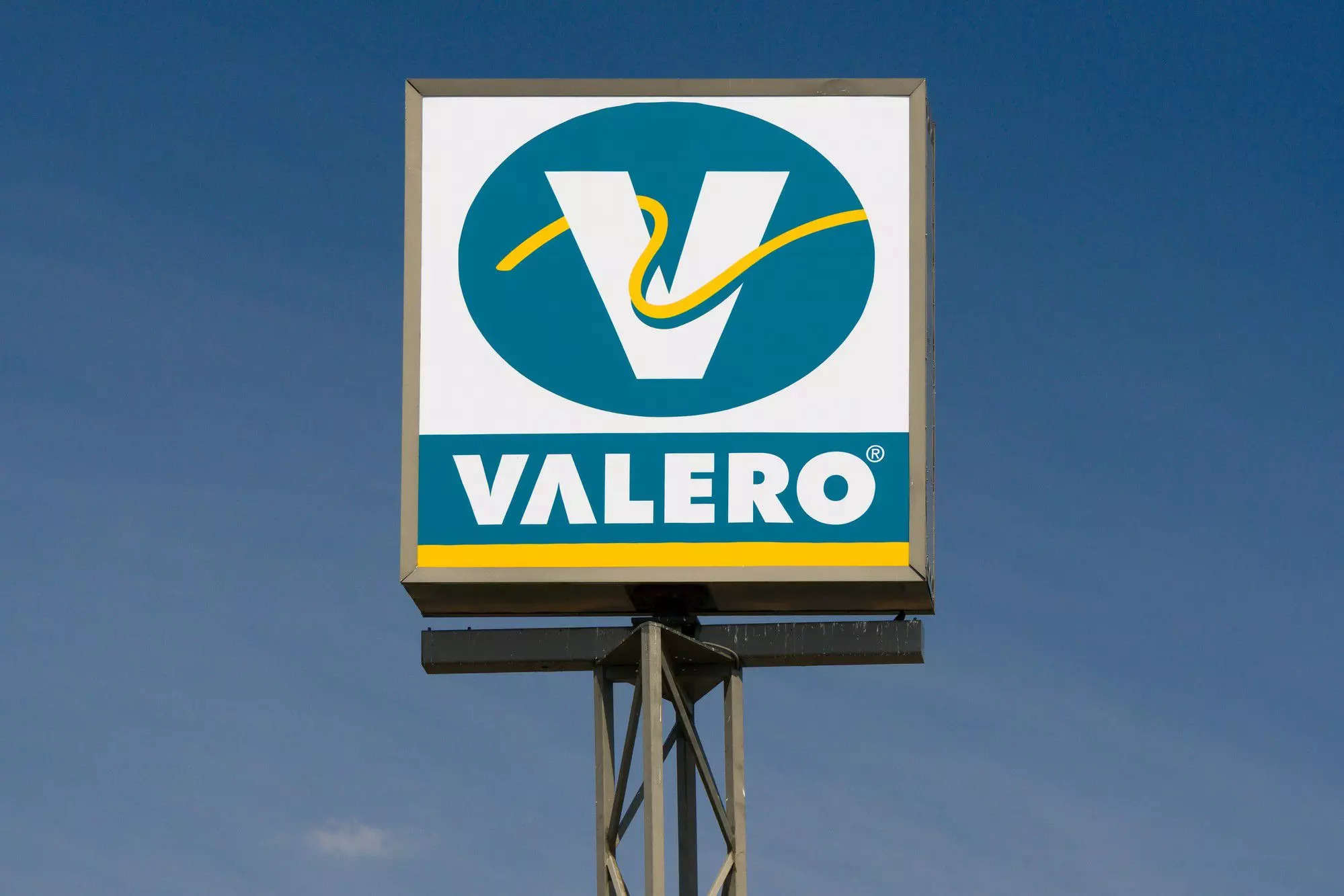 Valero Energy Company is a Fortune 500 company international marketer of petrochemical products and transportation fuel. San Antonio, Texas, serves to be the company's corporate headquarters. The business owned and runs 15 U.S. and Canadian refineries, including a Wales facility.
It owns and manages 11 ethanol-producing units with a combined yearly capacity of 1.2 billion U.S. gallons and a 50-megawatt wind turbine with an across the capacity of around 3 million gallons per day. Before CST Brands' 2013 split, Valero was one of the biggest retail owners in the U.S., operating approximately 6,800 retail and brand wholesale locations under the Valero, Diamonds Irish, Shamrock, Signal, and Valero brand names in the US, Canada, the U.K., and the Caribbean.
6. Energy Transfer L.P.
Fossil fuel and propane are delivered through pipelines by Energy Transfer L.P. Its headquarters are in Dallas, Texas. The business was founded in 1995 by Ray Davis and Kelcy Warren, and Ray Davis is still its chairman and CEO. 36.4 percent of the business is owned by Dakota Access, LLC, the entity in charge of building the controversial Dakota Access Pipeline.
Sunoco L.P., 100% of Sunoco Logistic Partnership Operations L.P., the managing partner of USA Compressor Partnership L.P., and 100% of Lake Charles LNG are all owned by Energy Transfer. The company owns an LNG importing terminal and gas processing facility close to Lake Charles, Louisiana.
7. NextEra Energy Inc.
With 58 G.W. of generating capacity (24 G.W. from fossil-fuel sources), sales of more than $18 billion in 2020, and 14,900 employees spread across the United States and Canada, NextEra Power, Inc. is an American energy provider. According to market capitalization, it is the largest holding company for an electric utility. Florida Electricity & Light (FPL), NextEra Oil Reserves (NEER), NextEra Power Partners, Gulf Electric Utility, and NextEra Electricity are some of the company's subsidiaries.
The principal subsidiary, FPL, is the third-largest electricity company in the country and supplies rate-regulated electricity to roughly five major sources of revenue, or an approximated 10 million people or nearly half of Florida. It is the world's major source of solar and wind energy.
Nuclear, oil, and natural gas-fired power plants are all owned by NextEra Energy Resources. By 2020, about 41% of NextEra Energy's generating capacity would come from fossil and non-renewable sources. On the Fortune global 500 list of the largest U.S. corporations by sales in 2018, the company came in at number 167.
Florida Power & Lighting Company, the forerunner business, was founded in 1925. It reorganized to be FPL Incorporated in 1984 as part of a strategy to diversify its business operations. The FPL Group became NextEra Energy Inc. in March 2010.
8. Sunrun Inc.
San Francisco, California-based Sunrun Inc. sells home batteries and solar panels for residences. By providing customers a lease or power purchase Agreement (PPA), which allows families to pay for electricity usage rather than buying solar panels altogether, thus minimizing the initial outlay, Sunrun was founded in January 2007 by Lynn Jurich, Ed Fenster, and Nat Kreamer. Sunrun is in charge of all setup, care, monitoring, and repairs.
A group of investors led by Foundation Capital provided $12 million in venture funding to the business in June 2008. In a Series B round and funding sponsored by Angel Investors and Foundations Capital in 2009, Sunrun raised $18 million.
The company received an additional pledge of $90 thousand in tax capital from U.S. Bank in 2009, following the bank's $105 million in development finance in 2008. In June 2010, Sunrun and PG&E reached a $1 billion agreement. After the deal, Sequoia Capital made a $55 million investment in the business. In May 2014, the business raised $150 million.
Sunrun launched its BrightBox device in Hawaii and decided to go public in 2015 (Nasdaq: RUN) for $14 per share with a market worth of $1.36 billion. The following year, it started selling BrightBox in California. National Grid plc and Sunrun established a strategic partnership in January 2017.
According to Wall Street Journal, the Securities Exchange Commission (SEC) looked into Sunrun and SolarCity in May 2017. Investors view canceled contracts to be the measure of how well-run a company is and are quick to disclose them.
9. Shoals Technologies Group Inc.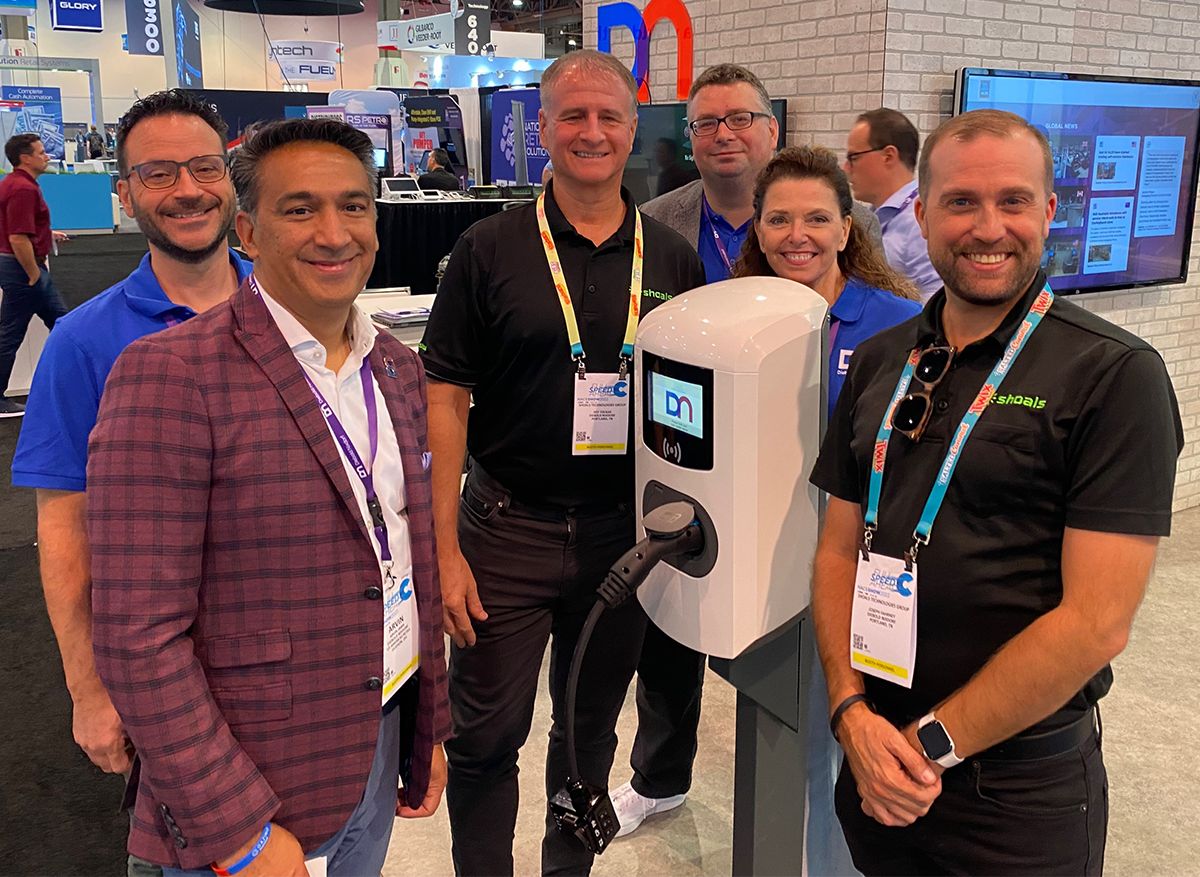 Shoals Technologies Group, Inc is a well-known supplier of solar, power storage, and mobility electric balance systems (EBOS) systems. The company has provided state-of-the-art equipment and technology since its founding in 1996, allowing its customers to increase installation performance and reliability while motivating installation efficiency and safety. Shoals Technologies Company, Inc. is a market leader in renewable energy, installing more than 20 G.W. of sun systems globally.
10. Hannon Armstrong Sustainable Infrastructure Capital, Inc.
The first U.S. public company solely focused on investing in climate solutions is Hannon Armstrong (NYSE: HASI), which is headquartered in Annapolis, Maryland. Hannon Armstrong finances top businesses in energy efficiency, renewables, and other sustainable infrastructure. With more than $8 billion in management assets, Hannon Armstrong makes amazing risk-adjusted returns on investments that benefit the environment.
They request that all possible investments be carbon neutral, damaging, or have some other observable environmental advantage, such as lowering water usage, because their aim is for every investment to improve the future of our climate.
Based on decades of investment spanning big percentage and business cycles, sporadic governmental support for carbon reduction, and multiple "boom and bust" cycles of green power sector expansions, they have developed the following theories of the foundation for their climate-positive investment thesis:
Technology that is more productive and efficient generates higher economic rewards.

The portfolio risk of a portfolio of smaller assets is lower than that of major, centralized utility-scale investments. This is brought on by tendencies towards more decentralization and asset digitization.
The following are the top six benefits of energy efficiency for businesses in 2022:
1. Energy efficiency lowers costs
By improving its energy efficiency, your business can save money. Energy used to be viewed as an inevitable expense by many businesses. However, more companies are becoming aware that energy use can be controlled and has a direct impact on whether or not they operate financially well.
According to the U.K. government, advances in energy efficiency in all non-domestic premises in England and Wales led to 39% savings in 2014. The potential savings on energy bills for enterprises come to £3.7 billion.
The government report exposed £3.7 billion in possible savings, of which lighting contributed[p=\£1.1 billion. It uses 20% on average of the total electricity consumed in industrial and commercial structures.
Additionally, lighting projects typically have a short return on that investment duration and a low first cost. As a result, if your company is just getting started with energy saving, lighting is a great place to start.
Energy efficiency initiatives often include upfront expenditure, but over the long run, tracking and reducing energy consumption will result in more money being available to invest in other parts of your organization.
2. Less danger
Recently, the energy markets across the world have become more volatile, leading to big price swings. The Department Of Energy predicts that as global population growth and energy demand increase, this pattern will continue. In the U.K., energy costs have climbed dramatically, with gas and electricity prices tripling between 2005 and 2018. To make matters worse, energy costs increased by 5.3% in just three of 2018 (February through May), primarily as a result of increases in the cost of wholesale gasoline and electricity.
One of the best methods to lessen the effect volatile oil markets could have on your business is to produce your own power on-site. This could not be possible for your company for many reasons. The optimum strategy is as follows using energy as effectively as feasible is one way to safeguard your business.
3. Increasing brand awareness
Energy efficiency has several benefits outside of financial ones. Being energy-efficient can better your firm's image in a green society and improve the productivity of your company. Just be careful not to just go green, because this could diminish the importance of your business.
Studies show that a strong energy-saving strategy can improve relationships with customers, suppliers, and other partners. A third of consumers (33%) are now choosing to purchase goods or services from companies they believe are contributing to the environment or the community, according to a global Unilever study.
Sainbury's, Google, Microsoft, and Coca-Cola are some of the few businesses that are trying to cut back on their energy usage. For instance, Sainsbury's has promised to install LED lighting in more than 450 of their locations in June 2017.
4. Fuel efficiency can improve working conditions for employees.
As you can see, fuel efficiency can reduce costs and improve the reputation of your business, but did you realize that it could be essential in creating the greatest workplaces for your employees? Previously, the concept of energy efficiency was seen to be the threat to comfort. But as recent research has presented, energy efficiency can really improve employee comfort, well-being, and productivity.
Employees who work for companies that place a high priority on energy efficiency tend to be more productive, according to a study published in the journal Frontiers of Psychology. The investigation found that adequate illumination and properly outfitted Heating, Ventilation, and Air Conditioning (HVAC) equipment were the main factors in this productivity boost.
Your company's energy-saving strategy can help it retain its current workforce and keep them content and productive and recruit fresh talent. According to a recent study, 79% of millennials think about an employer's environmental policies when choosing where to work. If your company intends to hire people in this demographic, you must ensure that your energy-saving strategy is effective and current.
5. The environment benefits from it.
With proper reason, concern over climate change has increased recently. The United Kingdom Parliament declared a climate emergency even in 2019. The main cause of climate change, greenhouse gas emissions, is still largely attributed to energy use. Everyone is therefore under obligation to use electricity more wisely.
Fascinatingly, people and homes are frequently in the spotlight. However, it was estimated that the business sector would emit 65.9 million tonnes of carbon dioxide in 2018 or nearly 18% of all emissions in the United Kingdom. Businesses must, therefore, unquestionably majorly reduce their usage.
Making a move to a 100% renewable power source, as Google and Apple have accomplished, is one of the best methods for a business to reduce the environmental effect of its energy usage. More resources than ever provide 100 percent renewable energy, and prices have recently gotten considerably very competitive. This is great news because it presents how cutting your company's energy use may go in tandem with reducing your carbon footprint, which is beneficial to both your business and the environment!
edited and proofread by nikita sharma