Trends
Top 10 Best RealTech companies in India2023
The digital world influences every aspect of our environment. The world's technology is developing at a rapid rate, opening up work opportunities for a large number of individuals. The term "RealTech" mainly refers to the many technologies utilized in the real estate sector to create environments through various strategic procedures and activities.
All of the conventional types of procedures that have been in use for the past few years throughout the world have been replaced by new developments in the world of digital corporations. The RealTech companies have taken care of the effective methods required for breakthroughs.
It delivers services and product improvements that are in line with some of the niche uses of real estate. Numerous new RealTech businesses have started joining the board and offering their services.
The solution is to use the services of RealTech businesses. Numerous other types of enterprises are now able to contact them and solicit their assistance thanks to the RealTech firms' approaches and ideas. RealTech enterprises have been able to support organizations of various sizes by making the greatest use of their information and putting in a persistent, steadfast effort. Essentially, it is a business that offers a variety of software products and consulting services.
Describe RealTech.
RealTech, as opposed to PropTech, is the word used to describe technologies used in the real estate business that have an impact on the built environment through either strategic innovation or product enhancement. The methodology used by RealTech start-ups is centered around modernizing traditional systems and processes with cutting-edge software, hardware, and core technologies to eliminate inefficiencies and out-of-date practices. This covers the entirety of the real estate sector, including building and development, agency procedures, and consumer property search, acquisition, and management practices.
It has an impact on our work surroundings, retail shopping habits, how material things are handled, and daily living in contemporary metropolitan areas. RealTech is founded on the foundation of integrating technology into existing structures rather than redesigning physical environments, effectively transforming how a building is conceptualized, developed, and operated.
RealTech is a sector with phenomenal growth, and between 2013 and 2018, venture capital investments in the industry raised an astounding USD 19.5 billion, with USD 12 billion going to Asia-Pacific alone. RealTech will digitize many antiquated procedures for Australian real estate enterprises, but it will also support SMEs in creating better relationships with their clients, staff, and the environments they operate in.
The Use of Real Tech in Daily Life
As an illustration, startups like Hmlet have extended the shared office concept to residential properties. Premium shared living areas with renters' own private spaces, immediate access to lifestyle facilities, and the development of co-located communities are steadily proliferating, giving inhabitants a sense of belonging.
Businesses like Uber and Airbnb, which use dormant assets in their business models, have evolved into important tools for travel, commuting, and lodging while traveling. These technologies support the underlying emphasis on consumer pleasure by delivering improved experiences and using underutilized, expensive assets like cars and residences.
These RealTech-based shared asset models will assist industry and government in addressing the issues of increasing urban congestion and asset scarcity as a result of the growing and more mobile world population.
Related Categories 
RealTech and PropTech are both in the same category, but the technology is used for distinct reasons. RealTech is primarily concerned with community connectedness, whereas PropTech is concerned with direct real estate technology applications and is associated with FinTech products and practices.
The general categories RealTech falls into include:
Urban Planning

Design and construction

Search, Sales, and Acquisition

Management and leasing
Retail RealTech
Convenience and cost-effective shopping have shot to the top of customers' priority lists as a result of the explosive growth of e-commerce over the past ten years, giving consumers access to a previously unequaled range of products and services. Due to the emergence of the "on-demand" culture, traditional brick-and-mortar stores with outdated supply chains, logistics, and inventory management systems must fight to remain competitive.
Some in the retail industry have started using "omnichannel" retailing, a hybridized RealTech solution, to compete with just online rivals. Established stores use digital marketing and sales channels in this type of retail to provide customers with a complete shopping experience. A thorough understanding of customer buying habits and preferences for both online and offline platforms is necessary to effectively identify and advertise the bridge between online and offline retail experiences.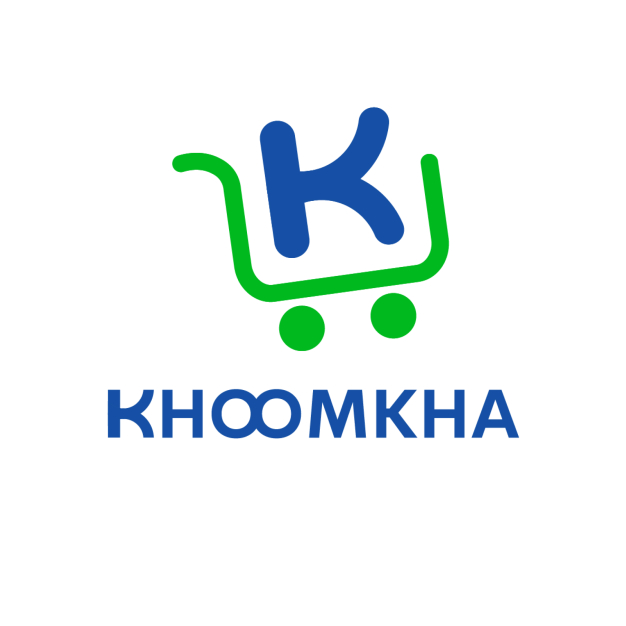 RealTech consumer experience solutions may create customer profiles, allow feedback to be sent in real time, and easily interface with legacy systems to gather these insights and enhance customer relations. One outstanding example is Local Measure, a platform for next-generation customer experiences that links companies with their customers to deliver insightful data that guides retail operations.
New generations of hardware products, such as sensors driven by the Internet of Things (IoT), are helping the retail industry by identifying consumer patterns and in-store behaviors and using that information to optimize the customer journey. The advantages of switching to an online business model have been surpassed by the growth of retailers over the past 20 years. RealTech solutions provide an opportunity to properly connect conventional retail locations with online retail models for a comprehensive consumer experience. Thanks to RealTech advances, this is an example of "omnichannel retailing in action."
RealTech Workgroup
Businesses now have more flexible access to inexpensive, opulent office space because of the growth of shared workplaces like WeWork, WOTSO, and Regus, and short-term rentals (STR) that assist in alleviating the stress of being bound by long-term contracts.
Because there are so many creative start-ups using these facilities, cooperation is a byproduct of shared office space, with several organizations exchanging ideas, opportunities, and growing skills alongside one another.
According to JLL's prediction that over the next ten years, almost one-third of all office space will be flexibly shared, the trend toward firms utilizing STR is likely to continue.
RealTech is focused on improving working experiences in addition to cooperative ventures, making them more desirable alternatives for job prospects. For instance, the WorkSafe WorkWell initiative in Victoria, for instance, prioritizes mental and physical wellbeing by providing access to RealTech digital tools, additional funds, and information. These digital tools for tenant engagement improve tenant interactions and aid in controlling building amenities.
Agiledge Solutions Private Limited
This RealTech Corporation, a private limited company operating in India, was established in the year 2011. It operates under the 1956 Company Act and has a strong focus on integrated software development.
Providing all company types with the software they demand and actively participating in the nation's development, it also offers end-to-end collaboration, powerful mobile and corporate apps, strong subject expertise, and the greatest sorts of industry records.
Additionally, it takes into account consultation services, the re-engineering process, automation, and the implementation of the entire process. Agiledge Solutions' service offers employee transportation as well as the finest method for streamlining employee transportation planning. It is constructed with complete safety, security, and efficient administration.
AUT India RealTech Private Limited.
The AUT private limited corporation is well known in the business sector and outside of government. The firm was established in 2014 and is listed as a corporation with a shared limit.
The company's total permitted capital is Rs 5.0 lakhs, and this sum has already paid the 100% paid-up capital, which is again Rs 5.0 lakhs. For the past eight years, and right now, it has primarily been a dormant business. The company's owners genuinely profit from the bargains that are made available to them.In Delhi, the company's registrar's office is situated. It has been producing excellent consumer and sales reports and delivering the best operational outcomes.
Atal RealTech Limited.
One company with a wealth of expertise in industrial work is Atal RealTech Ltd. It has only been functioning since it intended to provide the finest possible service and deals. Mr. Vijaygopal Atal established Atal RealTech Ltd. in the year 2012.
The business has been offering sub-integrated contracting for both civil and industrial level construction and engineering, in addition to subcontracting services, the task of project management, and the whole infrastructure.
The job is done with the highest level of professionalism, and the outcomes are excellent. The business has had phenomenal success and has risen to the top of the industry's builders. The company is run by a completely certified contractor, and they offer some of the best services for government projects, such as drainage and water supply efforts that promote national prosperity. It also applies to commercial building types.
Best RealTech (India) Private Limited.
It is the greatest type of Indian real-estate business. The business, which is not government-owned and is limited by shares, has worked with a large staff to deliver the best possible service and feedback over its more than 15 years of operation.
The business was established in 2007 and is listed with the Delhi Registrar's office. The company's paid-up capital is limited to Rs 1,300,000, and its share capital is Rs 20,000,000. The company has consistently delivered exceptional results throughout its existence and has done so with the same passion and attention.
It primarily deals with the construction of whole sorts of buildings and is now actively functioning. The business has a well-designed website that provides all the necessary information, including paperwork, trademarks, and the number of directors in the business.
Radhika RealTech Private Limited
It is a private business that has been operating for many years and was incorporated on August 26, 2008, for eight years. Like the other RealTech firms, it is a non-government organization that has been doing a remarkable job of meeting the demands of the public. Work that falls within the business class includes dealing with paid-up capital and share capital.
The brand has been working hard to establish itself as one of India's leading real estate firms. The company is regarded as being among the top genuine tech organizations due to the wide variety of software development and services it offers.
All consumers seeking them find the shares and paid-up capital to be quite reasonable. One name that operates with the type of concept of getting more and more people's attention while offering the greatest service is Radhika RealTech Private Limited.
Property Adviser Private Limited
A property adviser is available to assist the people as they are constantly around them since the link between the people has been constant for years. They link all the locations, including their hometown and those with which they have an emotional bond.
The connection they use to receive the majority of the updates is their main argument. It plans a fantastic study to observe the indications of the development, the included price trends, and the adjustments to the infrastructure.
It is the only platform that strives to be the top option for all customers looking for goods and services. The business has more than ten years of industry expertise and consistently receives positive feedback from clients. It is a legitimate business that is categorized as non-government.
Src RealTech Private Limited
The business was established in 2012 and has effectively established itself among the top-ranked RealTech firms. It is regarded as one of India's top service providers. It is included among a select group of approved companies that offer a range of goods and services on Trade India's website.
The organization offers a wide range of goods and services, including plot inquiries and real estate agent case studies.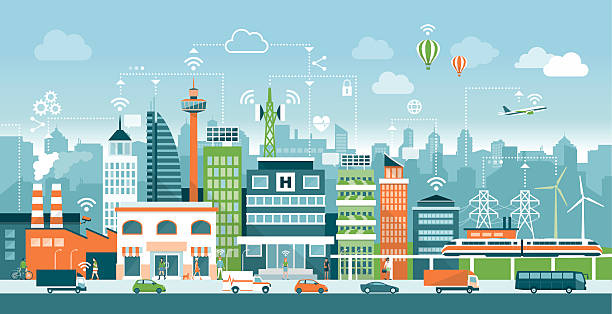 With a share capital of Rs 1000000 and a paid-up capital of around Rs 4829700, SRC RealTech Private Limited has a solid board of directors.  It has been referred to as an "approved corporation" and is registered with the Delhi Registrar's office.
The company's name can be easily found by providers thanks to its functional website, which also makes it simple for them to get in touch with them.
It serves as a single platform for all varieties of software development, as well as planning and obtaining regulatory clearances. The company's sub-class code is 45200. The business provides the greatest platform for giving in-depth information about the services and goods thanks to a well-built website that has all the relevant data.
Amanda 'RealTech' India Private Limited
It was formed as a private firm three years and ten months ago. This non-governmental agency also focuses on the company's financial situation at the time of registration. The company's paid-up capital and share capital are both equal to Rs 100,000, or around the same amount.
The firm is involved in the business activity class and falls within the division of other enterprises, according to the registrar's company.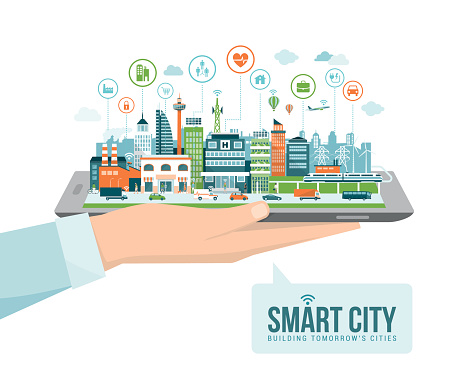 They are a competent group of directors who have been convening meetings solely to take and implement significant decisions.
Even though the business is private, it conducts all the same sorts of transactions as a non-private corporation would. The firm has been working extremely hard to consistently bring new types of revolutions and advances thanks to its many years of significant industrial expertise.
AKD India RealTech Private Limited.
The private corporation is a non-government organization with more than eight years of experience and is registered at the Delhi registrar's office.
The company has a paid-up capital of about Rs. 500000 and an approximate Rs. 500000 share capital. The company takes part in the business class's subclass as well.
It manages the real estate activities involving the leased property owned by the corporation and falls under the category of "real estate activities." Members are counted following the company's share capital-free status.
The business has a fully operational website that collaborates with its staff and also makes an effort to assist consumers online. On the website, the whole company profile is available, along with information on their appealing services and methods.
RealTech, Inc.
This business has a wealth of expertise because it has been operating since 1995. The company's primary slogan has been "with the service of offering consultation services as well as computer-related services." It is a field associated with technological endeavors, including the software business and all varieties of technological services.
The company's sector is referred to as "technology services." This firm has provided many people with an excellent platform for work opportunities.
For software products and consulting services that require effective support of business processes across several enterprises, it offers the best answer. Using intelligent IT service management swiftly translates the innovative type of business into various models of practice. Support for IT management software is also included.
It is a component of the design of computer systems and all connected services. It has been making modifications daily to meet the demands of the people while working with a team of competent personnel. For all the many types of advancements and breakthroughs connected to business, RealTech has its industry.
Conclusion
RealTech is already significantly changing the way we work, play, and live, and technology as a whole advances inexorably. Whether we as individuals choose it or not, the RealTech revolution will inevitably affect how we live. This will create a variety of opportunities for businesses, consumers, and the global real estate market that will improve the overall quality of life and customer experiences.
The different forms of technology used in the real estate business are referred to as "RealTech." Numerous different sorts of businesses have been able to handle issues thanks to the approaches and strategies used by RealTech corporations. They have been able to help businesses of all sizes by making the best use of their intelligence and persistent effort.
edited and proofread by nikita sharma