Trends
Top 10 Best whatsapp marketing companies in India 2023
WhatsApp is the most popular messaging app in the world, easily outpacing WeChat, Facebook Messenger, and Telegram. You undoubtedly want to reap the benefits of WhatsApp marketing. It is now one of the most effective digital marketing tactics for communicating with prospects and increasing consumer engagement.
Despite the variety of WhatsApp marketing options accessible, selecting the correct platform is difficult. Some tools are inexpensive and simple to use, but they do not allow for scalability. Others fulfill the demands of developing enterprises, but they become prohibitively expensive.
WhatsApp Marketing's Advantages
More than 1.5 billion individuals use WhatsApp globally, making it the ideal marketing tool for companies. Over 80% of smartphone owners use WhatsApp. Every day, 65 billion messages are sent using WhatsApp.
Media assets like catalogs, e-books, and brochures may be sent to your consumers over WhatsApp. WhatsApp makes it easy to create a distinct promotional email with only a few clicks, unlike email, which takes a lot of work. One of the most important aspects of any business is customer engagement, and WhatsApp makes it easy to do so.
It promotes robust contact between company personnel and customers by conveying straightforward messages. WhatsApp may be used to introduce a new item or service. WhatsApp makes it simple to market your company because so many clients can access it quickly.
Any firm may profit from this marketing tool. WhatsApp offers a variety of groups for specialized uses, including updating customers on daily work, scheduling groups for meetings, talking about new assignments, and collecting up-to-date information about your business as a team helps you grow a successful business. Here are some other advantages:
A safe and confidential platform data leak is becoming more than just a worry. Customers have a strong requirement for secure systems. Internet surfers are sick of bots, generic, lazy advertisements, and targeted advertisements. For many, WhatsApp is a great option because it has made a name for itself as a reliable platform that encrypts communications and doesn't share information. Customers see it as a secure and private location to often connect because there are no adverts there. Customers on WhatsApp Business must verify business accounts for them to know they are speaking with a verified business.
Constant client support and service
There has never been a more crucial time for businesses to provide clients with a welcoming and familiar method of communication. WhatsApp for business has a lot of advantages. Users may get real-time notifications and updates, and messages are sent swiftly, effectively, and dependably over a variety of devices. This technique has the significant benefit of allowing for immediate direct responses to any urgent inquiries without the need for intermediaries to bog down the process.
An appealing digital channel
WhatsApp gives companies a more intimate and real way to interact. Individual promotions, announcements, and more may be distributed from a profile with a corporate logo. Customers may view a company's "verified" status, similar to Twitter, which provides the business legitimacy and gives the client protection.
Backs automated processes and FAQ
Through WhatsApp Business, companies can give their customers better customer service. Businesses can directly contact clients on their mobile devices by getting their consent. This figure is notable because 56% of customers prefer texting over phone communication with customer support. Using WhatsApp Business's "fast answers" feature, companies may save and reuse regularly sent messages to enhance customer support.
This might be practical and helpful for many businesses' clients when it comes to rapid reactions. When dealing with travel schedules, delivery confirmations, and financial transactions, consider how much simpler it is to generate a response using a template rather than from scratch each time. During quiet times when it's difficult to respond, businesses can use automate away messages. Customers feel informed, they can expect a response, and the company can retain a pleased customer base in this manner.
Utilized by various demographic groups
Customers are far more likely to get in touch with and connect with companies when they use their chosen platform. WhatsApp is largely used by young people, however, everyone of any age may use it because of its capabilities. Businesses battle with one another for the attention of consumers, and those that can't keep up risk falling behind. WhatsApp is a quick and engaging tool that enables customers to communicate with businesses in real-time.
Since Generation Z was raised with technology, they anticipate personal interactions with companies, particularly online and on mobile. WhatsApp may be a useful tool for businesses to successfully deliver these kinds of services. As a consequence, customers may express their thoughts with ease.
Unlocks insightful client data
With the help of the messaging data provided by WhatsApp Business, it is possible to learn useful lessons and gauge success rates in novel ways. By keeping track of when clients are online the most, businesses can modify their resources accordingly.
Companies may improve how they communicate in the future in addition to reviewing "messages seen" by gauging message awareness and delivery status. Using "labels" to classify and categorize contacts and chat discussions, an organization may arrange them. Users who have been assigned particular labels may receive broadcast messages. As a result, messages may be delivered with greater assurance, and their reach may even be enhanced.
Why Do You Need WhatsApp Marketing Technology and What Is It?
Any program that makes it simple for businesses to send promotional messages to clients and subscribers via WhatsApp is referred to as WhatsApp marketing software. The WhatsApp Business app only featured a few marketing features up until recently. WhatsApp created the WhatsApp Business Platform API as a result. It provides sophisticated commercial features, extending WhatsApp's marketing capabilities.
An API, on the other hand, only links two applications and lacks a working interface of its own. To develop, manage, and deliver WhatsApp messages without coding, you need access to a user interface provided by a WhatsApp marketing software supplier. Typically, it's a marketing platform where you can also control contact lists and monitor the success of campaigns. The handling of various message kinds, WhatsApp integration, and cost vary across WhatsApp marketing software. To assist you in selecting yours, we'll examine the best suppliers.
The Advantages of Using a Bulk WhatsApp Sender
Methods of WhatsApp Marketing
kwiqreply
One of the most reasonably priced WhatsApp business APIs on the market, kwiqreply is your one-stop official WhatsApp Business API and CRM helpdesk platform. In contrast to the other software listed, it supports all platforms and operating systems and integrates smoothly with your company's platforms.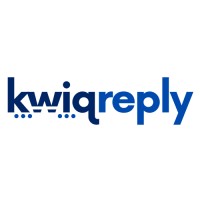 The four programs described above, each with their characteristics, are excellent for delivering multimedia texts or mass communications. They do not, however, provide their platforms with extra marketing and analytics tools or specialized APIs.
You may access an infinite number of agents, a shared inbox with multiple agents, a chatbot for your company, an analytics dashboard, contact segmentation, free incoming messages, free outgoing templates, etc. with kwiqreply.
In conclusion, kwiqreply is the most economical WhatsApp marketing API on the market, and based on your use case, you will receive a multitude of functionalities. This is true regardless of the size of your company or your customer base.
BULK SMS INDIA
Through a specialized panel and a reliable system, the business SMS solutions supplier, Bulk SMS India, offers all kinds of SMS services. Along with a few more services like OTP SMS service, Transactional Bulk SMS, Promotional Bulk SMS, SMPP gateway service, etc., it provides you with the tools to optimize your SMS communications. Despite all of its advantages, this tool's main flaw is that it is only accessible to large businesses and enterprises; as a result, if you run a startup or an SME right now, you might not be able to use its features.
Another thing to bear in mind is that none of the providers allow you to integrate your services with WhatsApp because they all focus solely on SMS and don't offer an official WhatsApp business API.
Twilio
The Twilio API is a well-liked tool for mass WhatsApp marketing. You may update your phone's menu whenever you like with this app. Millions of developers all across the globe have used Twilio to improve the human experience via communication. The Twilio APIs are straightforward enough for any developer to use yet reliable enough to enable the most rigorous applications.
Voice, text, chat, video, and email are just a few of the communication methods that Twilio has democratized. Sending WhatsApp messages is simple and safe thanks to the Twilio APIs. Using the Conversations API, you can plan multichannel, multiparty conversations and incorporate WhatsApp and other communication channels like SMS and MMS. Twilio offers tools and software for visual workflows, interactive buttons, analytics, and template message management in addition to a connection.
Whatso
Whatso is a dedicated platform for SMS and WhatsApp marketing. At least three separate options exist for both small and large enterprises. In the beginning, WhatsApp Marketing Software was a Mac and Windows desktop application that enabled customers to send 100–1,000 messages daily.
However, Meta has not validated this tool. The company has created the Whatso WhatsApp API as a tool to let small companies send transactional messages at a low volume. If you have the Whatso extension installed on your device, you may send up to 100 messages every day using this unofficial API for free. There is no startup price.
You may send up to 100,000 broadcast messages each day using the official WhatsApp API. The item is pending Meta's approval. The Official WhatsApp API is a fantastic choice for big enterprises because of the official status as well as the contact and campaign management tools.
MessageBird
MessgeBird is an Omni channel messaging platform that provides strong APIs for developers as well as straightforward no-code solutions for non-technical users. This business is a recognized WhatsApp Business Partner. To produce and disseminate WhatsApp template messages to your current and prospective consumers, MessageBird provides a user-friendly Flow Builder. Additionally, you may create, save, and reuse customizable, pre-approved message templates using the Template Manager.
MessageBird provides solutions for bulk SMS sending, email marketing, Instagram messaging, and more in addition to connecting with WhatsApp Business API. It's an effective option for businesses wanting to centrally manage consumer communications across numerous mediums.
MessageBird's free plan allows for 50 active contacts per month and offers users access to all of its communication channels. All of the distinct end consumers you connected with through any of the advised channels within a given month are included in your monthly active contacts. For a tiny firm, it's essentially nothing. As a result, you'll either need to pay for each message or switch to one of the premium plans, which starts at $50 per month.
Netcore
It provides a selection of goods made to assist B2C firms in attracting, interacting with, and keeping consumers. Netcore Cloud, the first and best AI/ML-powered marketing automation and customer interaction platform, was developed in 1997 by internet pioneer Rajesh Jain.
Only clients who have chosen to receive communications from Netcore through this route can get WhatsApp messages. Use rich material, such as photos, GIFs, videos, music, PDF files, or QR codes, to make you're messaging more engaging. Deliver relevant WhatsApp marketing messages to clients by using clever routing logic. You may gain immediate insight into the effectiveness of sent communications by using our data-rich dashboards.
Respond io
Through text messages, WhatsApp, emails, social media, and website widgets, Respond.io's business messaging platform streamlines communications. You will not be given access to the WhatsApp API by the platform itself. You must obtain it through one of WhatsApp's Partners, such as 360dialog. You may use broadcasts and customized WhatsApp messages to reach your target audience once you've connected your API to the Respond.io account.
This strategy, meanwhile, is only useful if you want a centralized solution for simultaneously conducting promotions across several messengers (such as Facebook Messenger, WhatsApp, WeChat, LINE, Telegram, etc.). Picking an official WhatsApp Partner that doesn't require any further integration for sending WhatsApp campaigns is more cost-effective because both 360dialog and Respond.io will charge monthly fees for using their services.
Respond.io has a free plan available. But it costs money to integrate with WhatsApp API. You must pay a monthly price of $5 plus the message-sending fees charged by WhatsApp to link Respond.io and WhatsApp API with the aid of 360dialog. You may also subscribe to one of the premium Respond.io plans (beginning at $29/month) to obtain additional contact limits, broadcasts, and user seats.
Vepaar
Bots are not yet supported by the WhatsApp app. Small and medium-sized businesses can always stay on top of their WhatsApp marketing initiatives using WhatsHash. The business was started in 2015 as a side project. They are 100% founder-owned, have over 3000 satisfied clients, and are profitable today. All of these features were created to make a successful and easy company on WhatsApp. Their main office is in Ahmedabad, India. You can monitor your sales funnel, set up an online store, and make a WhatsApp poll for your company with the Vepaar Chrome extension.
Sendinblue
One of the first Meta partners for WhatsApp campaigns is Sendinblue. Sendinblue now includes all WhatsApp marketing capabilities in a single interface, in addition to being a comprehensive marketing platform with full email marketing functions, transactional email, and SMS sending. Sendinblue allows you access to the WhatsApp API using its platform as a WhatsApp bulk sender. This enables you to manage WhatsApp contact lists and design and send campaigns without having the specialized knowledge needed to use APIs.
Seamless API connectivity enables quick and easy coding-free activation of WhatsApp campaigns. Your WhatsApp Business Account and the Sendinblue interface are quickly and easily connected thanks to the inbuilt signup, Sendinblue makes it simpler to create, approve, and schedule message templates as well as manage contacts. Users may create new ones from scratch or select from pre-existing templates using a simple WYSIWYG editor.
The registration forms from Sendinblue may also be used to create a WhatsApp contact list, and its CRM provides a location to store and manage all the subscribers, Straight from Sendinblue, track the status of templates and the effectiveness of campaigns, and conduct centralized marketing using WhatsApp, SMS, and email. Support for more than 100 languages and nation's means you simply need to buy message credits to use WhatsApp Campaigns; there are no license costs.
Any Sendinblue subscription, including the free one, allows you to execute WhatsApp campaigns. No setup or license fees and no use requirements. You just pay for the texts you send. The cost per message is determined by WhatsApp session rules and is based on the country code.
NovoChat
For e-commerce businesses, NovoChat is a multichannel chat marketing tool. It is integrated with LINE, Telegram, WhatsApp, and Messenger. Only Messenger and WhatsApp provide broadcast messaging marketing. Users may promote new goods with marketing messages using the platform's interfaces with Shopify and EasyStore. Real-time performance information, such as the number of reads and answered messages, overall clicks, and income made, are provided via the NovoChat dashboard.
Being a new business, NovoChat hasn't yet established a solid reputation as a trustworthy service provider.
edited and proofread by nikita sharma