Trends
Top 10 Most Innovative Startups in Faridabad 2022.
Top 10 Most Innovative Startups in Faridabad 2022.
Faridabad is immensely popular for its henna production from its agricultural section, which is considerable, where giant tractors, motorcycles, switch gears, refrigerators, shoes, tires, and garments bring a significant part of the city.
Faridabad decided to organize the most important event. The Ideaz Factory declared that the second edition of Startup Jalsa was organized at their Manav Rachna International University found on the Delhi Surajkund Road Faridabad.
All of the entrepreneurs were allowed to participate in the occasion. They met successful business leaders from firms such as Gionee, Escorts, YES Bank, Commonfloor.com, Indo-European Business Forum, and others.
 "After a successful edition founded in Chandigarh, we look forward to hosting almost a thousand startups at Startup Jalsa in Faridabad this year," said Vipul Goel, Haryana's Minister of Industries and Commerce, Environment, and Industrial Training. Haryana has taken steps from the government to encourage the state's and city's business culture, which is thriving. "Through simple financing alternatives and investments, we enable all industries."
 It has established 19 clusters that are dedicated to small and medium businesses and are in the process of making an Rs1,000 crores fund for them. It even provides free loans up to Rs 1 crore to all the new emerging startups. The government is setting up a 16-acre startup warehouse in Gurgaon to partner with NASSCOM. It has reduced the minimum land requirement for the township in the state from 100 acres area to 25 acres, which will always boost the startups to grow more and more.
Haryana's industrial city became a haven for hundreds of Kerala-based chit funds, affecting Faridabad, a hotspot for Kerala-based chit funds due to its large Malayalee population.
Every day, the city sees a slew of new businesses emerge. Some have failed, while others have had a big impact on the city's residents and are getting a lot of traction. It also boasts approximately 55 SaaS startups. The city provides an ideal learning environment, with a strong emphasis on motivation and the type of work environment.
All of the town's startups and businesses help students and residents with their questions and problems. Some businesses or enterprises provide best-in-class services and products that are targeted to the requirements of retail traders and other institutions.
The following are some well-known startups in the city that have wowed investors.
1. Bidaal Solutions
It's a cloud-based package of services for all types of coalmines, and its surveying and planning solutions are considered particularly 'WISE'. 'SMILE,' which is used for sensing and signaling, is their other product, followed by 'PAWS,' which is used to cover blind areas. For assessing mining operations, it has the best IoT platform.
It has the most up-to-date software for collecting, storing and managing data in a digital format. The startup was launched in 2020, and the Startup Nexus has been providing fantastic funding.
It is referred to as a next-generation Indian company that offers cutting-edge software solutions to mining and other related businesses. Through their most cutting-edge industrial 4.0 tools, their principal goal is to provide the best digitization of the number of mines.
As the company focuses on commercializing the power of technology through the use of robotics, IoT, and industrial, the Bidaal team believes that the mining industry is the cornerstone of the world as it is seen today. The organization employs some of the most creative and innovative employees who work with their own unique ideas and try to turn them into reality.
Company Overview
| | |
| --- | --- |
|               Legal Name | Bidaal Technology Private Limited.  |
|                Industries | Internet of Things & Mining Technology |
|               Founder(s) |           Kalash Nibjiya |
|             Founded Date |                  2020 |
|        Total Funding Amount |                   NA |
|                Investors |                 Acquired |
2. Lenskart
It is an online eyeglasses retail website and store that was established in India and had been serving the best of its eyeglass and frames services to the people. It has stylish glasses and eyewear with the best and most modern kinds of frames. People can get the eyeglass frame according to their face and choice and have even different color options.
This company was founded in 2010 by an ex-Microsoft employee who had no money but a lot of enthusiasm and determination to make a major difference in the world. Lenskart has quickly established itself as one of the most successful eyewear startups. It was a unique blend of a powerful online business through their website that allowed them to cover their 1,00,000 clients in just a month. Lenskart is transforming the Indian frame and eyeglasses market.
The company's main goal is to supply clients with high-quality designer glasses at a reasonable price to allow every Indian to have access to them. India's first and only brand uses a robotic approach to deliver drinks to three decimal places with near-perfect accuracy. All machinery is imported from Germany to ensure that all front lines are excellent.
The team of Lenskart has zero tolerance for having any kind of error, and their call center even aims to offer a delightful experience to every customer, solve their major problems and work with them on their feedback. Amit Chaudhary and Peyush Bansal started Lenskart with their best services in the aspects of Delivery, eyewear, fashion, health care, internet, and Shopping.
Company Overview
| | |
| --- | --- |
|               Legal Name | Lenskart Solutions Private Ltd.  |
|                Industries | Delivery,Eyewear, E-Commerce & Fashion |
|               Founder(s) | Amit Chaudhary,Sumeet Kapahi & Piyush Bansal. |
|             Founded Date |                   2010 |
|        Total Funding Amount |                 $775 Million |
|                Investors |                       NA |
3. NamoeWaste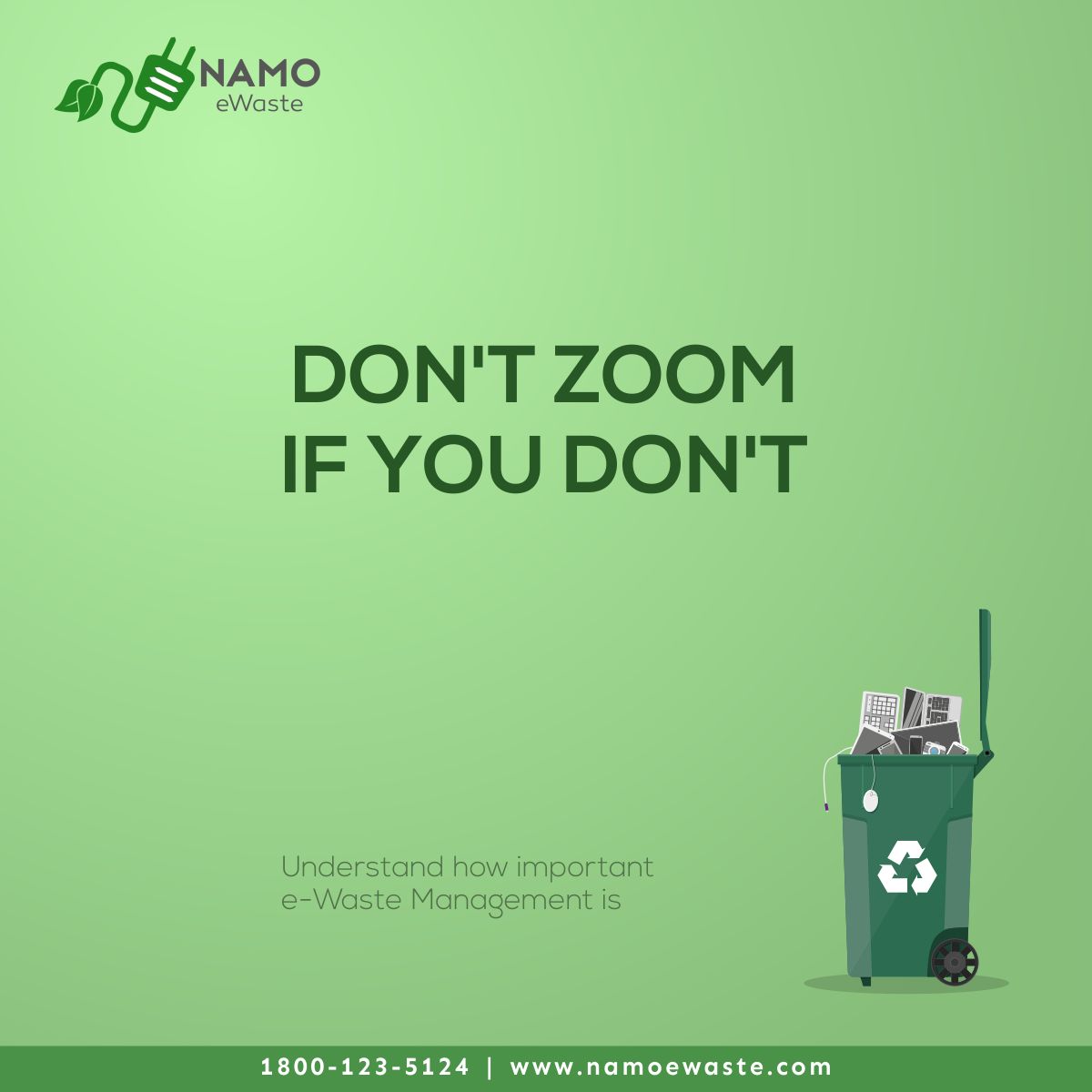 It is a startup established in Faridabad. It was called to be an e-waste recycling facility that quickly works, making the most sustainable disposal of all the collected e-waste to have the cleanest air and healthy environment. Some of the essential factors have contributed to the issues of waste that have been collected across areas. Just get the unwanted waste out of your house in some simple steps.
As a result, there is an immediate need for a platform that can clean all types of e-waste, including consumers, producer responsibility centers, collecting centers and organizations, dismantlers and recyclers, and vital manufacturers.
NamoeWaste provides PRO services, and also reverse logistics, and eventually destruction. In every way conceivable, it has endeavored to reach out to the 70% of India's e-waste producers. Customers may easily schedule all of their e-waste collections by calling their call center or any part of their personnel, and the company's team ensures that the garbage is collected on time.
Their reverse logistics are always handled by their fleet of trucks and team members and other channel partners located all over the world. Akshay Jain, a mechanical engineer, created the company. He was much motivated and pushed by the process of sustainable recycling mechanism that he witnessed while studying in the United Kingdom.
NamoeWaste has scheduled pickups from various locations throughout the country and on-site data destruction, material collection, secure transit, material receipt, refurbishment, dismantling, repair, shredding, and segregation. At the Green India Awards in 2018, it was even recognized as "Best Recycling Company of the Year."
Company Overview
| | |
| --- | --- |
|               Legal Name | NamoeWaste Management Ltd.  |
|                Industries | Waste management & recycling  |
|               Founder(s) |              Akshay Jain |
|             Founded Date |                  2014 |
|        Total Funding Amount |                    NA |
|                Investors |                 Acquired |
4. Lybrate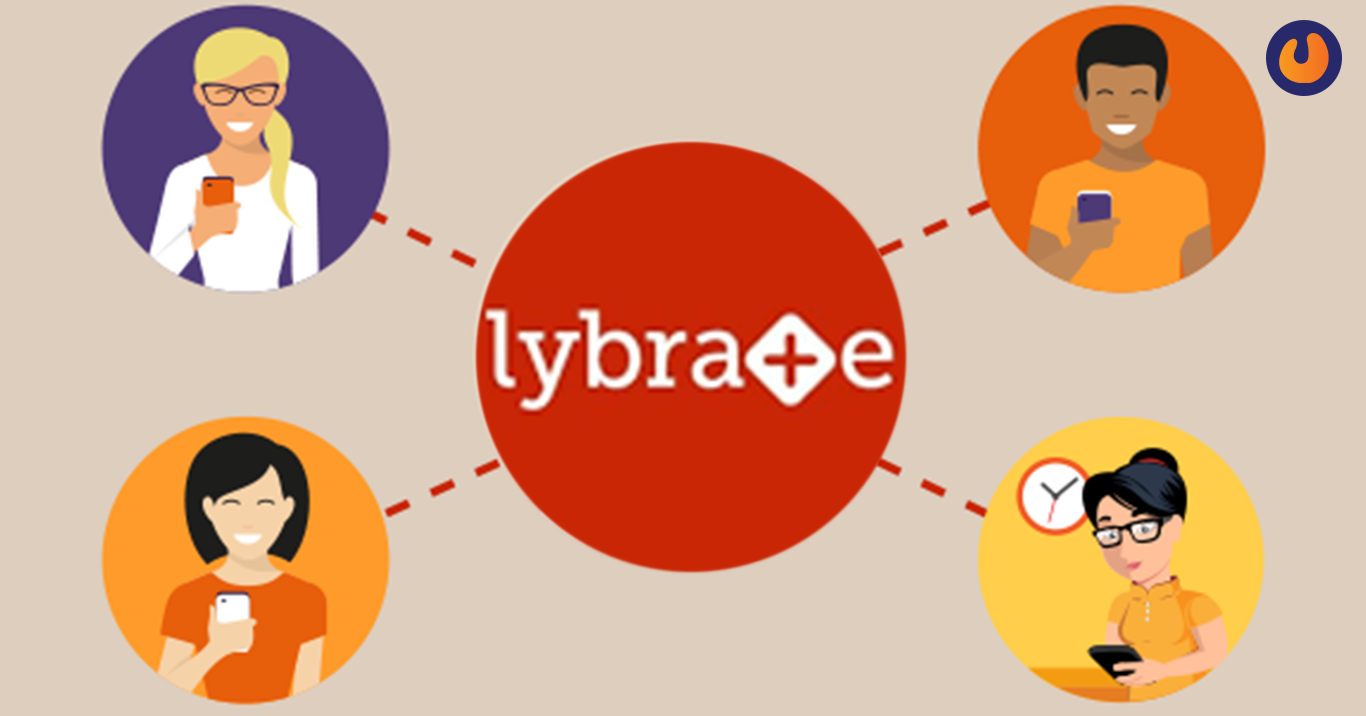 Lybrate is the one platform that is responsible for the cutting-edge web and a mobile platform that offers all the patients and clinicians together and makes complete coordination. You can find the best doctors for almost all diseases and offer the patients with the best cure. You can even consult with the best doctors online for any medical assistance.
Lybrate assists in the development of the destiny of healthcare provision, and it is the greatest way to find the best medical assistance. Lybrate makes the process very easy and smooth, and it overcomes the most difficult difficulties. It contributes to the creation of the ideal environment and provides a genuinely spectacular experience for both healthcare professionals and its users.
It's also regarded as India's first mobile health communication platform, and it handles distribution as well. It helps customers in making the best possible health-related decisions. Simply speak with the physicians, ask your questions, and even interact with them for free to complete the payment procedure. Simply use your smartphone to complete the process in a very short amount of time.
Their health information is provided by health professionals who strive to keep you active and healthy. The system guarantees that doctors save time for their patients while also improving their profession.
Customers can advance their education with the assistance of doctors who frequently interact with their patients across the country. Saurabh Arora's idea was born in 2014, and it now employs between 251 and 500 people.
Company Overview
| | |
| --- | --- |
|               Legal Name |     Lybrate India Private Ltd. |
|                Industries | Health care, Information Technology & Mobile |
|               Founder(s) |              Saurabh Arora |
|             Founded Date |                   2015 |
|        Total Funding Amount |                 $14.4 Million |
|                Investors | Ratan Tata & Tiger Global Management |
5. BluePine Foods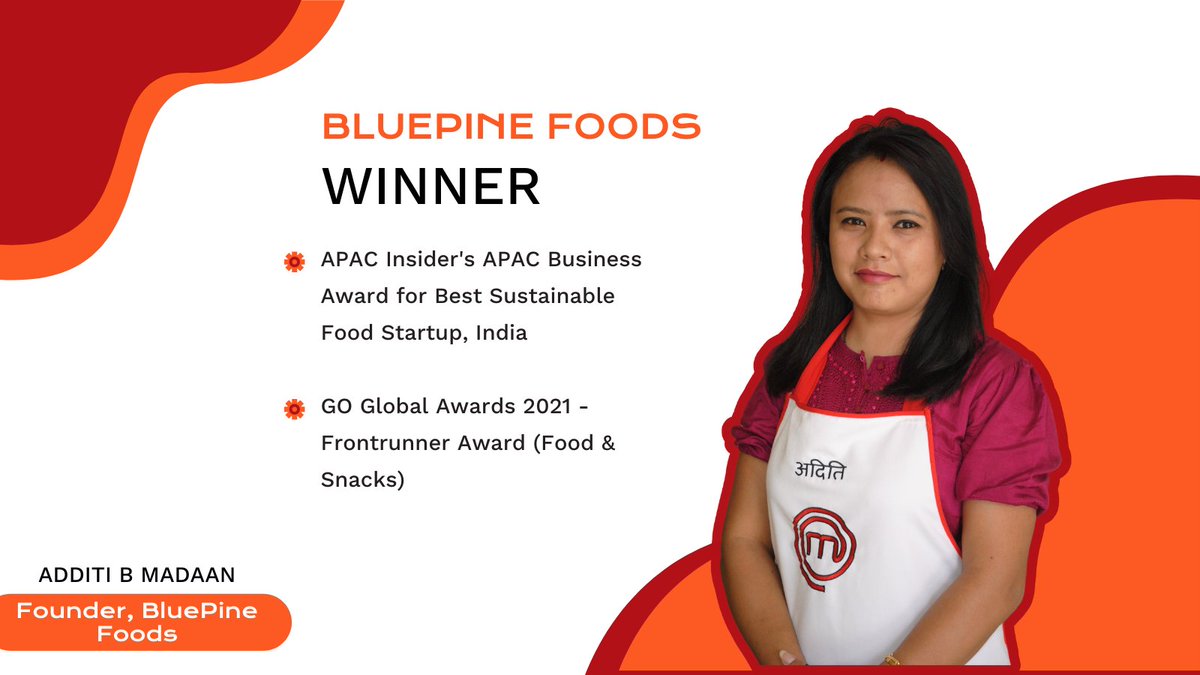 You can get the most convenient and authentic food handcrafted with BluePine foods with the utmost love and care. It is a young, innovative, and sustainable food startup that works with a purpose to provide the society or the people with the highest quality of authentic foods or different types of cuisine based on the traditional food items that are continued from family to family.
BluePine Foods' staff transforms a wide range of agricultural products into delectable momos and dumplings with the best taste and experience. It is made with all-natural Himalayan ingredients and contains no preservatives.
Their small jars of delight will simply elevate your sense of taste to the next level. The company is solely dedicated to producing frozen vegetarian, vegan, veggie, and frozen non-veg momos.
Because of the herbs they employ, the nutritious and high-quality food they serve, and the best taste, their goods are always adored by their loyal customers. They even offer the option of modifying products based on consumer preferences. BluePine Foods Private Limited is a well-known market-related company that began operations in 2016.
It employs the most up-to-date methods and provides its customers with high-quality ingredients on time. It always strives to build long-term relationships with its customers by providing them with the most hygienic and healthful meal options. All of the products are reasonably valued and receive positive feedback.
Company Overview
| | |
| --- | --- |
|               Legal Name | BluePine Foods Private Ltd. |
|                Industries |     Delivery & Food Services  |
|               Founder(s) |           Aditi. B. Mahan |
|             Founded Date |                 2016 |
|        Total Funding Amount |                  NA  |
|                Investors |               Acquired |
6. Virohan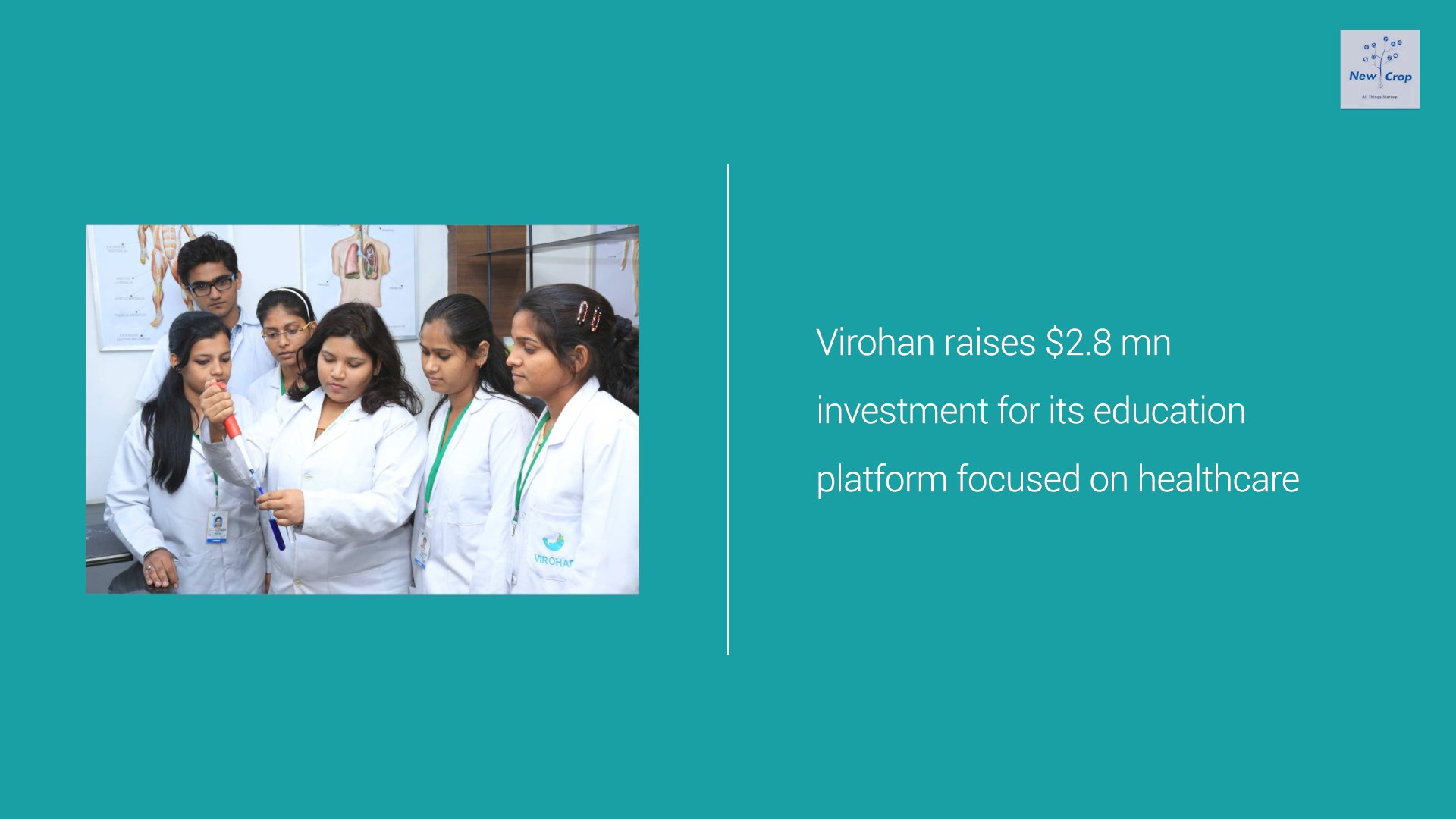 You've come to the right destination if you're looking for a professional paramedical diploma degree. Then you'll have no trouble enrolling in classes to become successful healthcare professional. You may take the classroom with you when you utilize Virohan because the company offers a new-age learning experience at their centers through future-ready classrooms and fully automated material delivery on their website.
At Virohan, you can gain actual work experience, and students offer the best of both worlds. They receive training from world-class industry specialists, allowing them to learn from industry leaders and medical experts. With this organization, you can have the best industrial work done and gain long-term experience.
 Get to know more because the platform provides exposure to their students on the latest technology and even machines through their unique connections with global corporations and trains their students in job skills that offer them a head start in their professional careers.
The Indian Medical Association and the National Skill Development Corporation in Faridabad are both connected with the Virohan Institute of Health and Management Science.
Company Overview
| | |
| --- | --- |
|               Legal Name | Virohan Private Ltd. |
|                Industries | Education,EdTech  & Corporate Training |
|               Founder(s) | Archit Jayaswal, Kunaal Dudeja, Nalin Saluja & Paarul Dudeja  |
|             Founded Date |                     2018 |
|        Total Funding Amount |                  $5.1 Million |
|                Investors | Joydeep Bhattacharya & Artha Impact  |
7. Softkey Technologies
It is legitimate software and web development firm established in 2011 and has serviced both domestic and international clients in various technical capacities. The company's goal is to achieve the position of becoming the world's leading provider of vertical IT solutions and services. It has been successful in realizing its objective, and its team works hard to provide the most innovative, dependable, and cost-effective solutions and benefits possible.
Industrial training, ERP solutions, and technical education are all areas in which the organization has specialized. The company's main goal is to guide every student through their programs, which cover the entire lifecycle of project development, and to ensure that they are always aware of the company's best practices.
They offer a wide range of services, including academic assignments and a software development center for real-time projects. The members of the team are always mindful of providing their best efforts in delivering instructional and student projects in a variety of engineering fields. It has gotten positive feedback from the people, and they are working hard to develop their company's modules.
Company Overview
| | |
| --- | --- |
|               Legal Name | Softkey Technologies Pvt Ltd. |
|                Industries | Software & Hardware Solutions |
|               Founder(s) |               Gaurav Kukreja |
|             Founded Date |                   2003 |
|        Total Funding Amount |                    NA |
|                Investors |                Acquired |
8. Weink Studio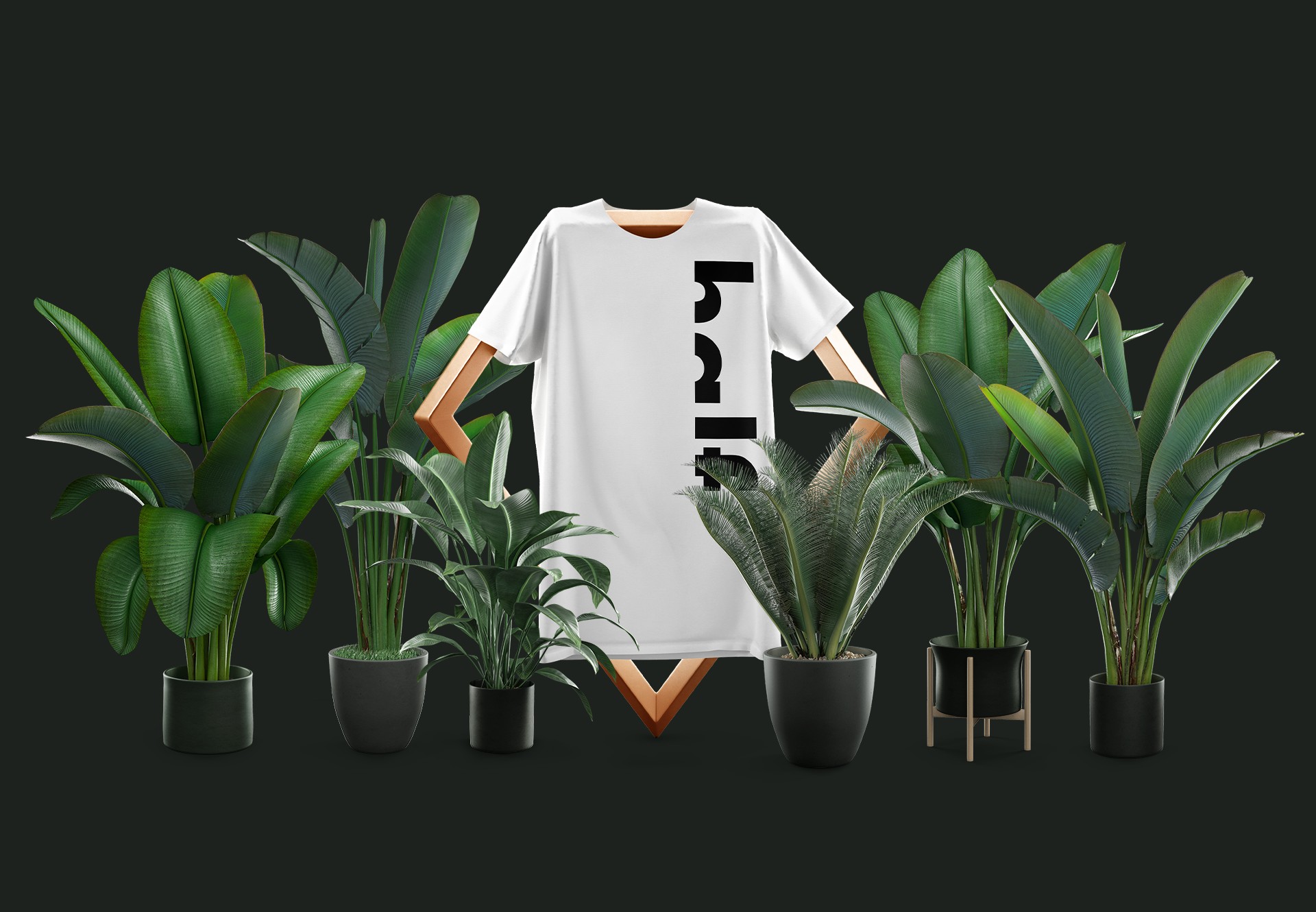 It is a minimalist apparel brand that is now operating in the city and receiving rave reviews from the public. Weink Studio is a clothing line dedicated to offering the highest quality designs, all of which are influenced by minimalism. Arpit Sharma, Chetna Chhabra, and Abhishek Singh are among their team members. Arpit Sharma and Abhishek Singh are among their backers.
It introduces its first-ever fully minimalist unisex clothing line, including a range of minimalist t-shirts. It has nine years of expertise managing all technical and strategic help, with a particular focus on technology, e-commerce, wellness, lifestyle, non-profit, and blockchain firms.
You can just be authentic, be aesthetic. You can design your own t-shirts and get the best experience and quality. It provides some great deals and vouchers. It has fetched more than 10000 plus customers, with 700 plus creative designs. The company is given the name of the love of our lives, which has just gotten better, as you can easily search through the amazing plans provided by their team.
Company Overview
| | |
| --- | --- |
|               Legal Name |             Weink Studio |
|                Industries |       Fashion & E-Commerce |
|               Founder(s) |               Arpit Sharma  |
|             Founded Date |                  2020 |
|        Total Funding Amount |                   NA |
|                Investors |              Acquired |
9. Traya Tech
This is a startup involved in electronics manufacturing, computers, prototyping, and then disrupting society's existing major problems and processes. It is called the main platform for your business and dealership and provides a network powered by Artificial Intelligence.
It was initially called the APE Technologies, working to improve the quality of life and make the relevant technologies accessible to all of its customers. The company size varies from 1 to 10, with its headquarters working in Faridabad. It is something called beyond advancement and technology, and it presents a comprehensive suite of products on their industry-leading.
Traya Software Private Limited was established in 2020, classified as a non-government company, and registered with the Registrar of Companies. You can get all your legal reports instantly once you get connected to the company.
It's a research firm that focuses on discovering and solving various difficulties. Traya Tech is known as the one-stop-shop for all of your technological needs, which are met with care and attention.
Company Overview
| | |
| --- | --- |
|               Legal Name | Traya Software Private Ltd. |
|                Industries |                 Computer   |
|               Founder(s) | Shatrughan Baldev Singh & Hetal Umesh Shroff |
|             Founded Date |                  2020 |
|        Total Funding Amount |                    NA |
|                Investors |                Acquired |
10. OKCredit
 OKCredit is a platform that makes managing credit accounts for both store owners and customers very simple. You can effortlessly track all receivables and payables with their assistance, making collections easier and faster. Their website and apps feature multi-language communication, allowing customers to pick from a variety of local languages to speak with other clients easily and receive collection reminders.
Simply avoid the time and effort of creating all of the manual groups by using SMS and Whatsapp. It generates reports and account statements, allowing clients to access their reports and comments from any device, anytime, and anywhere. Thanks to their online and local backups of each customer's data, it is entirely safe and secure, which ensures 100 percent of safety.
OKCredit hires people with a diverse mix of technical talents and creativity and those who are always ready to tackle some of technology's most difficult difficulties and subsequently have an influence in the real world. The company's founders include Gaurav Kumar, Harsh Pokharna, and Aditya Prasad. You may quickly sell "Apni Dukan" with their assistance and guidance.
OKCredit is absolutely free, and you can make it available to all business owners with ease. The Ledger account book, often known as the cash book, is a digital account book that assists in the management of all accounts.
Its services are finance, financial exchanges, financial services, fintech, and personal finance. It was founded in the year 2017. The team is made up of a significant number of people (between 101 and 250) who require outstanding feedback.
Company Overview
| | |
| --- | --- |
|               Legal Name | Psi Phi Global Solutions Pvt Ltd.  |
|                Industries | Financial Services,Financial Exchanges & Personal Finances. |
|               Founder(s) | Aditya Prasad, Gaurav Kumar & Harsh Pokharna |
|             Founded Date |                    2017 |
|        Total Funding Amount |                $84.2 Million |
|                Investors | Goggle for Startups & Lightspeed India Partners  |
Faridabad is regarded as a center of excellence, with a lot of outstanding startups. Entrepreneurs and startups in Faridabad have been moderating discussions and sharing their insights. The Faridabad Startup Network (FSN) is an excellent platform for everyone interested in the startup ecosystem's operations, allowing them to connect and develop the best potential synergy.
In Faridabad, the group's main purpose is to address the city's lack of startup facilities by encouraging innovation and creativity by creating an atmosphere and culture that supports them. FSN is positioned as a non-profit community incubator for new types of entrepreneurs, acting as angel investors by pooling resources from willing group members and even providing members with the greatest cash lending support.
This network of entrepreneurs assists startups in locating the most appropriate location where members can share, produce, exchange, and validate current and new ideas. FSN has assembled a group of mentors with various backgrounds and experiences who always want to share their knowledge and even offer free advice to entrepreneurs. In recent years, startups have gained prominence in most places, including Faridabad, which has become more open to those who are more innovative.