Trends
Top 10 Promising and Scalable Startups in Noida 2022
Top 10 Promising and Scalable Startups in Noida 2022
 Noida is called the satellite city of Delhi, and it is a known part of the National Capital Region (NCR) of India. The city has been ranked, the Best city IN Uttar Pradesh and considered the Best City in Housing in all of India's "Best City Awards" reported or conducted by ABP News in 2015 for their promising startups.
The city of Noida is located halfway between Ghaziabad and Delhi in the 1970s. It was built and called to be a sophisticated industrial metropolis across the Yamuna river. The city's population has exploded in the previous two decades, and in recent years, it has now boasted a population of more than seven million people. It has some of the best real estate developers constantly building state-of-the-art office premises.
Many multinational companies have been setting up their establishments in Noida, covering most professionals from across the country searching for lucrative jobs and the best business opportunities. Because of recent development and advancement, Noida is no longer a stereotypical industrial region, rather than called the epicentre of India rising like an economic giant. The city has now become a favourite among young professionals and businesses.
It has become a bustling city which has given people successful start-ups. "Good connectivity to Delhi, access to quality talent, low cost of operations compared to Delhi and Gurugram make Noida attractive for a start-up." The city of Noida is considered for manufacturing and has been levelling up the international racing circuit, and has wide roads and expressways apart from green spaces.
 It is a city that is known to be a low-cost manufacturing hub. Noida provides the best benefits and gives away the best employment opportunities. There are approx—2,695 tech start-ups in Noida. Over the last three years, Noida's start-up ecosystem has grown exponentially. It is known to be called the hotbed of successful start-ups, with 2691 top IT start-ups. It is called the home to the well-known start-up Paytm and HCL, which is the third-largest IT company.
Let's take a close view of each of the best ten start-ups working with the best kind of efficiency and giving out the expected outcome.
1.  Paytm
It is the best payment gateway used in India by millions of people and has been allowing users and businesses or companies to make the best possible payment. It is a program designed to accept all kinds of digital payments on your website, application or through different links with the Paytm All-in-One Payment option.  It has the most seamless and quick integration on the website Paytm to accept online payments at zero cost.
Paytm is India's leading financial services company giving full-stack prices and the most appropriate financial solutions to its consumers, offline merchants, and many online platforms. Vijay Shekhar Sharma, the founder and CEO of Paytm, owns the Paytm Payments Bank, making it the country's largest digital bank with over 58 million accounts.  The start-up is working daily to have accomplished its mission to bring un-served and under-served Indians under the formal banking systems.
It has made banking very accessible and convenient to people across the country through its innovative use of technology. It has received some of the most acclaimed awards because of the kind of company it has been. It has got the Diamond SABRE Award in Company of the Year at the SABRE Awards 2017.
It was started in 2017, its number of employees from 501 to 1000, and it worked on four of its funding rounds. It was based on the reason to provide the people with a mobile recharge company that allowed them to recharge their phones in their homes.
Company Overview
| | |
| --- | --- |
|             Legal Name |             Paytm  |
|              Industries  | Finance, FinTech, Mobile Apps & Internet |
|                Founder(s) | Akshay Khanna & Vijay Shekhar Sharma |
|              Founded Date |                2010 |
|       Total Funding Amount |            $4.8 Billion  |
|                 Investors |      Alipay & T.Rowe Price |
2. Pine Labs
It is the best merchant commerce platform presenting most of the merchant's process of funding and technology for last-mile retail transactions. Published in 1998 and was founded by Upadhyaya and Rajul Garg. It has been well serving the industries of information technology, payments and financial services. The number of replies is from 1001 to 5000. You can have the best contactless payments, debit and credit cards, UPI, mobile wallets and rewards.
You can accept over hundred payment modes very quickly and securely. It provides cutting–edge fintech solutions to accelerate commerce of any kind or any size of business. It contributes to the future of emerging marketing in Asia and uses the advanced fintech solutions built using their technology processes. The company's mission is always to believe that every business can grow exponentially with technology capital. When the start-up began, it always focused on providing smartcard-based Paytm and loyalty solutions for the retail petroleum industry.
It has to find a pioneer using the intelligent, cloud-based unified point-of-sale platform designed to reduce costs and drive the best retail revenues at the start of its partnership with banks and payment aggregators.  The company has built a network of multiple financial services with the most famous brands. It is just going global as they have led their first Google footprint by entering the Malaysian market with an exclusive partnership with the CIMB bank.
Company Overview
| | |
| --- | --- |
|             Legal Name | Pine Labs Private Ltd.  |
|              Industries  | Financial Services, FinTech & Payments |
|             Founder(s) | Rajul Garg & Tarun Upaday  |
|           Founded Date |                1998 |
|       Total Funding Amount |              $1.2 Billion  |
|                 Investors | Vitruvian Partners & Alpha Wave Global  |
3. FabAlley
It is the best online fashion company that specialises in women's clothing started in the year 2012 with serves its best services in fashion, lifestyle and e-commerce. Noida, FabAlley is an Internet–first brand for women's fashion. It was established for providing curated accessories, including jewellery, shoes and bags. It has been giving fast fashion clothing according to the latest trends globally and in India.
It does the marketing with magazines like Cosmo, Grazia and fashion bloggers like high heels confidential, POPxo. This e-commerce platform clearly understands the evolving western wear, which always needs you to need Indian women and always focuses on providing 360° wardrobe solutions covering all the occasions and events. The company's legal name is High Street Essential's Private Limited, located in Noida, Uttar Pradesh. Tanvi Malik and Shivani Poddar founded this e-commerce platform.
This e-commerce platform is fast forward to the present day. It runs one of the most significant Indian online – dead fashion trends and not even continuously striving to become better in every aspect. You can be assured that FabAlley provides you with the highest security standards and is available online to ensure that your shopping experience is private, safe and secure.
Customers shopping from this platform can quickly get many payment modes and get the best surety even if they do not like the clothing or any product you have ordered. It has the flexibility of exchanging them or returning them and getting back the money as it was when you paid.
Company Overview
| | |
| --- | --- |
|             Legal Name | High Street Essentials Pvt Ltd. |
|              Industries  | Fashion, Lifestyle & Women |
|              Founder(s) | Shivani Poddar & Tanvi Malik |
|           Founded Date |                  2012 |
|       Total Funding Amount |            $18.7 Million |
|                 Investors | Elevation Capital & Dominor Investments |
4. Gaana
Gaana is an Indian music streaming service that features songs from Hindi, regional, Bollywood and international artists. It has been considered the one-stop solution for all your music needs. It brings you unlimited access to over 30 million Hindi songs and Bollywood music.
It was founded by Prashan Agarwal, the co-founder and CEO of gaana.com. Gaana has spent Rs.3.712 on a single rupee of revenue in FY21, dropping from Rs.4.2 to spend too on FY20. Due to the reduced cost, Gaana has reduced its annual losses from Rs.3 52 crore in FY20 to Rs.327 crore in FY21. This music platform generates 65% of its total revenues through ads. However, the company expects ad and subscription revenue to balance out by 2023, despite over 90% of the users that are Best being and paid subscribers by that year.
It lets the users listen to music on the web for free and come with premium subscriptions that allow you to save songs for offline use. It features music from 21 Indian languages, including the major ones like Bengali, Bhojpuri, English, Gujarati, Hindi, Urdu, Punjabi and Tamil. 
Company Overview
| | |
| --- | --- |
|             Legal Name |        Gamma Gaana Ltd.  |
|              Industries  | Apps, Music, Music Streaming &  Online Portals |
|              Founder(s) |          Avinash Mudaliar |
|            Founded Date |                 2011 |
|       Total Funding Amount |            $206.2 Million  |
|                 Investors |        Tencent & Tencent  |
5. Gradeup
It is considered the largest and the most effective competitive test preparation site in India, helping many students across the country. It has the most exponential growth in the number of internet and smartphone users in India. With a vision to be India's largest and most comprehensive online preparation destination for competitive exams, Gradeup was stab list in 2015 to provide the students all the best alternative is to prepare actively for different exams and score better.
It was founded by Shobhit Bhatnagar, Vibhu Bhushan and Sanjeev Kumar, and it was acquired by the additive giant by Jews on September 7, 2021. The teachers or mentors on this platform provide the best kind of notes, video lectures, and other important reference material you need for any competitive exam. Even some of the challenges that greed has completed by providing online life courses to their students.
The total funding of this company has been $10 million with the parent organisation, GradeStack Learning Private Limited. It has a core belief that people prepare better when they prepare together. It focuses on developing the exam that specific community, which is always driven by and focus words, aspirants. It is the only Indian platform to build a highly engaging community of mentors and students.
An aspirant can ask their doubts, share updates, and interact with their mentors and peers to develop a 360° perspective on every important topic. It uses several tools and teaching techniques to make the preparation exciting and enhance the process. It includes live quizzes, Weekly discussions, mock tests, 24×7 mentors support and mind maps.
Company Overview
| | |
| --- | --- |
|             Legal Name | GradeStack Learning Pvt Ltd.  |
|              Industries  | Edtech, Education & Mobile  |
|             Founder(s) | Sanjeev Kumar, Shobit Bhatnagar & Vibhu Bhushan  |
|           Founded Date |                   2015 |
|    Total Funding Amount |              $10 Million  |
|              Investors | Times Internet & Times Internet  |
6. Magicbricks
It is India's most popular real estate website, where you can find your dream home. It does an extensive search before giving the final program as a search by the area, price and amenities. You can choose your residential property from 15,00,00 plus and the property options on Magicbricks. It is called India's number one property site. Magicbricks provides you with a culture that is all about innovation and winning.
It challenges you and brings the absolute best out of it. The dynamism is such that it brings out the next level in you, and wish your true potential much more than you have ever imagined. Owned by Times internet, Magicbricks is a real estate portal that gives a platform for most buyers and sellers to locate properties and find information about the real estate sector. It is a company that is the division of Times Internet Ltd, a wholly-owned subsidiary of Bennett, Coleman and Co.
Magicbricks is a platform that makes its money primarily from trust producers and spent a lot to expand its new operations. Another income stream is selling leads to the dealers, including the ads that are just a minor portion of it.  All the negotiations happened now with the advertiser only.
Company Overview
| | |
| --- | --- |
|             Legal Name | Magicbricks Realty Services Ltd. |
|              Industries  | Commercial Real Estate & Online Portals  |
|                Founder(s) |          Times Internet |
|              Founded Date |                 2006 |
|       Total Funding Amount |               $300 Million  |
|                 Investors |            Times Internet  |
7. Clovia
Clovia is a company for making and distributing unique and fashionable underwear, nightwear and shape. It has been manufacturing and selling the best fashions in innerwear and nightwear. Clovia is one of the trusted laundry and loungewear brands. The bras on this platform make some comfortable and breathable material, but they're budget-friendly. It has a wide range of innovations, nightwear, and complete–coverage brass to padded bras and pushes–up bras.
It is a full-stack brand controlling the band experience from design – two– to water. It is an outcome of the research that started with the wife of the co-founder Neha's personal experiences on the gaps in the Indian laundry market.  Not only comfort but global products have the responsibility of boosting confidence. Presently, many females consider and recommend Gloria to be the best and be trusted by undoubtedly.
It has its headquarters based in Noida, which serves in the industries of e-commerce and fashion. It has recorded its total funding amount to $22.7 million and was founded in 2012 by Pankaj Dharmani, Suman Chowdhury and Neha Kant. Customers can easily choose from their worldwide options. It has several payment options and a platform for Clovia. It is very flexible with a return and exchange policy that allows you to return or exchange your order within in15 days of the delivery of your order.
Company Overview
| | |
| --- | --- |
|             Legal Name | Purple Panda Fashions Pvt Ltd.  |
|              Industries  | E-commerce, Fashion, Lingerie & Retail  |
|              Founder(s) | Neha Kant, Pankaj Vermani & Suman Choudhary |
|            Founded Date |                  2012 |
|       Total Funding Amount |              $22.7 Million  |
|                 Investors | Golden Birch Investments & She Capital  |
8. RailYatri
Founded in 2014 by Kapil Raizada, Manish Rathi, and Sachin Saxena agree, the one platform works very efficiently with the mission to provide the best and the most standardised, high-quality travel experiences in India. It is a leading website for making your travelling experience is very easy and comfortable. With 63,000 km of rail routes and 6800 stations, India's passenger rail network is the world's third-largest after Russia and China and the largest passenger-kilometres. 
Trains are the sensual part of life. It's running almost anywhere in India, and it's fair to say that you can travel by train the length and breadth of the country between any two Indian cities or major towns. Rail Yatri is one platform that aims to provide details and include their passengers' information, allowing them to make informed decisions and find a train journey. It is a leading website to train passengers on Indian Railways. It was known by the name Stelling technologies Private Limited with the headquarters based in Noida, and it was founded in 2011.
It is a company that created a mobile application. It provides users with information on locating And booking trains and real-time in boards, meal reservations, station positions, seat availability and forecasts, live announcements and rider commentary.  It is a made-in-India and made-for-India product company. It is considered the fastest-growing consumer brand in the intercity transportation space and an innovator. 
Company Overview
| | |
| --- | --- |
|             Legal Name | Stelling Technologies Pvt Ltd.  |
|              Industries  | Leisure,  Mobile Apps & Tourism  |
|              Founder(s) | Kapil Raizada, Manish Rathi & Sachin Saxena  |
|            Founded Date |              2014 |
|       Total Funding Amount |           $29 Million  |
|                 Investors | Blume Ventures & Omidyar Network  |
9. Vidooly
Most of the content creators, brands, media companies and agencies can use cross-platform video intelligent software through this platform of Vidooly. It has unified online video analytics and measurement for advertisers to get ROI through Woodley intelligence with their insights of 500,000,000+ audiences across different social platforms, including age, gender, location and interest.
Vidooly is a platform that provides online video analytics with several publishers, media companies and OTTs. It helps online video publishers, advertisers and agencies to succeed in digital video across all platforms through its best in-class in science. It's also Vidooly Media Tech Private Limited with headquarters in Noida and was founded in 2014 by Nishant Radia, Subrata Kar and Ajay Mishra.
It has recorded the total funding amount to be $4.5 million with significant investors like Times Internet, Alibaba group and Bessemer Ventures Partners. It is also called a video intelligent software product that tracks the audience's video viewing behaviour across different platforms and devices. It even offers actionable insights to all the stakeholders in the online video industry.
Company Overview
| | |
| --- | --- |
|             Legal Name | Vidooly Media Tech Pvt Ltd. |
|              Industries  |         Analytics & Big Data |
|                Founder(s) | Ajay Mishra, Nishant Radia & Subrat Kar |
|              Founded Date |                  2014 |
|       Total Funding Amount |              $4.5 Million  |
|                 Investors | Times Business Solutions & Alibaba Group  |
10. LearnApp
LearnApp.com is a platform that has the process of investing, trading, banking, finance video courses, and life classes. It is an affordable application that can make an inexperienced person financially literate and an experienced trader with rich knowledge and new strategies through a discussion with the best financial leaders. It gives the best educational material, mainly on markets and investments, through videos and lives online classes.
It was established in 2018 in Noida and cold and educational portal that has been giving very Interactive courses on markets and investing. It has registered 1,70,000 users with over 1,10,000 unique visitors, who have visited the website without running any of the ads.   It was founded by Sohail Alam, Ankush Oberoi and Swati Sharma. It has recorded the total funding amount to be $281.0K. 
It works with the vision to impart world skills, practical education and Incyte – driven learning. It aims to become the world's largest video education platform with more than 10,00,00,000 monthly active users in the years to come. With the use of the application, you will be able to learn from industry experts. There is an option for a free trial of courses before you pay for them, and one of the best features of the courses offered is one or more interactive sessions.
Company Overview
| | |
| --- | --- |
|             Legal Name | PS Market Scientist Pvt Ltd.  |
|              Industries  | Banking, E-learning & Trading PLatform  |
|              Founder(s) | Ankush Oberoi & Prateek Singh |
|           Founded Date |                  2018 |
|       Total Funding Amount |               $20 Million |
|               Investors |   Rainmatter Technology  |
Start-ups play an important role in increasing the economic situation of a city or country. Therefore start-up ecosystem has been a considerable part of it. It leads to economic development and progress in the geographical boundaries of any confusion. There is a global drive to trigger the growth and development of countries through innovations and creativity. The start-up ecosystem in Noida has been very positive in providing good returns and benefits in multiple forms.
It has been confirmed by contributing immensely to the economic prosperity in Hansing the nation's growth and has contributed tremendously. In recent times, start-ups are slowly progressing and evolving into global entities formulating business Products and solutions for the international market. They contribute primarily toward a better standard of living and the growth of a good society.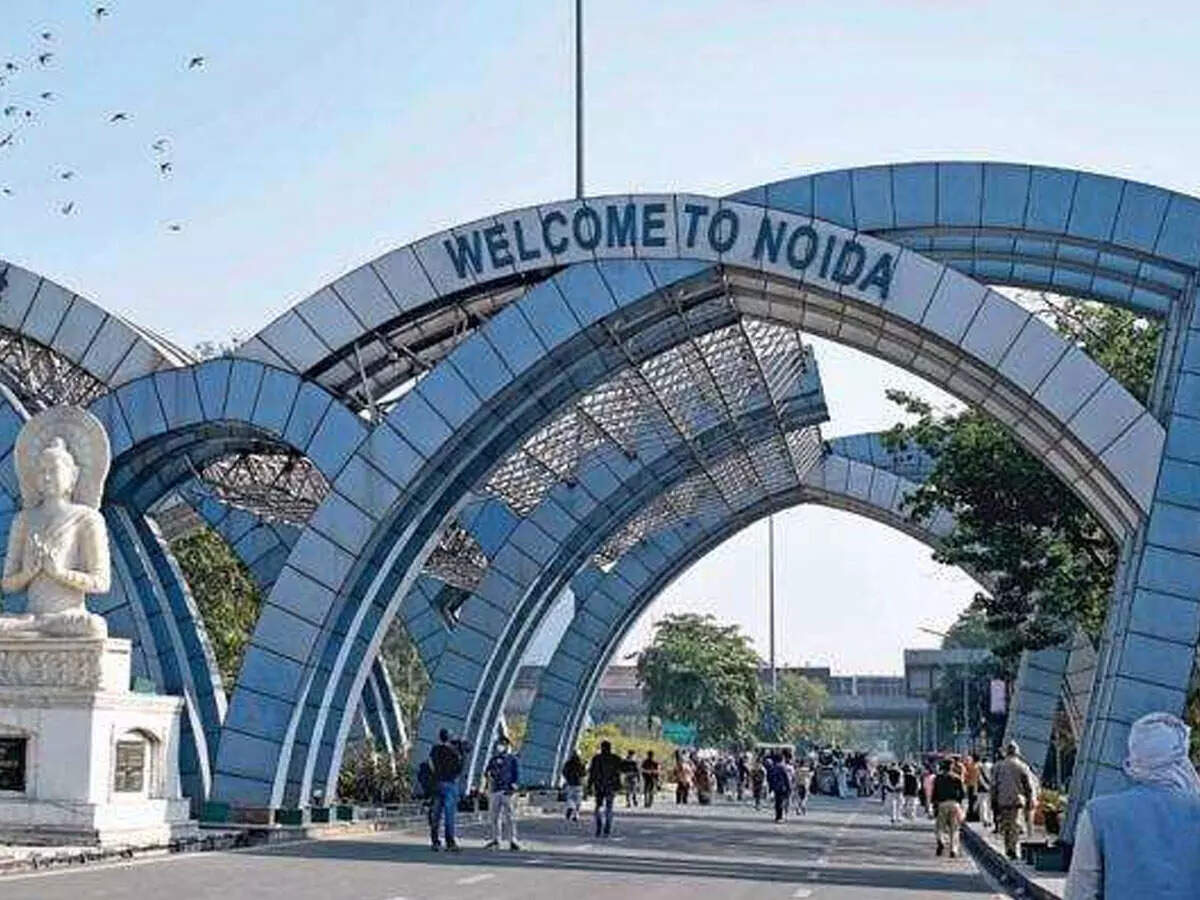 All start-ups established in the city recently have been allowing the people of the city to progress in less time. Job production and employment opportunities have played a major role in the start-up ecosystem in India. Most of the intrapreneurs in the city have been enough to establish their start-ups with a defined mission and provide the best opportunities to millions of unemployed people. Unemployment is the most significant global issue, especially when a pandemic happens globally.
All the well-known, established start-ups have improved their standard of living, there has been an immense growth in GDP, it has been the promotion of the industry of exports, and there has been overall economic development.  Delhi is undoubtedly a fantastic city and the capital of India. Still, it has been lacking in any of the sectors and any market industry when it comes to Noida because it has been evolving more and more over time. It has been giving the best employment opportunities to the city's people and is claiming a lot of recognition in the major cities.
edited and proofread by nikita sharma