Trends
A restriction on rice exports will neither improve inflation nor boost food security much.
India stunned the world's food markets a few months ago when it restricted wheat exports due to a heat wave. Although it is not the greatest exporter of wheat, India is still the world's biggest consumer. The main worry was that New Delhi, the biggest exporter in the world, may stop getting rice deliveries as well. Thankfully, a huge global supply and a weak currency at that time led to rice prices in India falling to their lowest level in five years.
Today, things are completely different. First, a mysterious "stunting" disease affecting Indian rice crops has been linked to a virus that was first discovered in China in 2001. Even worse, rainfall has been irregular or low in three of the nation's key rice-producing states in the north and east.
According to rumours, Indian government officials are now considering restricting rice exports as well due to supply shortages and local inflation. The world and Indian agriculture would suffer greatly from an all-encompassing embargo of the type that New Delhi normally imposes.
When India last prohibited grain exports in 2007 and 2008, the move sparked a years-long crisis in food security. Irresponsible, as rising rice prices internationally will harm impoverished countries that are already struggling due to rising food, fuel, and fertilizer prices brought on by the conflict in Ukraine. If India wants to lead the developing world, it cannot purposely hurt those whom it purports to represent.
A prohibition on exports will also not significantly increase India's food security or reduce domestic inflation. As of August, the government had 28 million metric tons (far more than the required buffer stock of 11 metric tons) in its storage facilities.
The cost of vegetables and gasoline are what primarily drive inflation in India, according to agricultural economists Ashok Gulati and Ritika Juneja; the price of rice contributed less than 2% to the increase in the consumer price index last month.
Additionally, export limitations harm Indian farmers, who miss out on high prices from other poor countries as well. Officials in New Delhi routinely disrupt consensus at international summits in the name of protecting India's millions of marginal farmers, but their actions regarding agricultural trade policy show that they are more worried about urban food costs than farm earnings.
Farmers in India are used to a one-sided bet: If the government restricts exports, they lose out when world prices increase and are vulnerable to the downside when they plummet. Some of the harsh criticism that India endured following the wheat export restriction appeared to be intended to stop a rice export ban gone wrong.
Then, it could have had some impact. For the time being, the government seems to be focusing on limiting exports of "100% broken" rice, a poor kind that is commonly sent, particularly to China, for use as animal feed.
If so, Chinese pig farmers' margins would be the biggest beneficiaries. Low margins have already driven many of them out of the industry, leading to a decline in China's pig herd, so this is not a minor issue.
Due to this, hog prices have increased by almost 20%, pushing China's overall consumer inflation to a two-year high. But it's nothing in comparison to the mayhem that a widespread rice ban would bring about. The second-and third-largest exporters, Vietnam and Thailand, may well follow suit if India suspends shipments. Hopefully, the Indian government will continue to act responsibly now till the issue is over.
But it should also carefully consider the implications of the rice crisis for India's agriculture industry. Simply put, India is remarkably unproductive even though it is the world's rice bowl.
In particular, the dependence on the monsoon for rice is still far too great. In West Bengal, Bihar, and eastern Uttar Pradesh, areas of the nation with poor rainfall and thus low rice production are also those areas where suitable irrigation systems have not been established. Farmers in those states, therefore, struggle to generate reliable crops.
Weak farming techniques and a lack of irrigation have led to astonishingly low yields. India's paddy output in 2020 was less than four tonnes per hectare, compared to over six tonnes per hectare in Vietnam, according to the Food and Agriculture Organization.
Even Bangladesh achieves 4.8 tonnes per acre, or around the average for Asia. The most important action India may take to improve both its own and global food security is to increase rice production. The government should concentrate its efforts there rather than on making life more difficult for farmers and other friends of India.
With India's ban on rice exports, there is now no threat to the safety of the world's food supply.
The World Bank's August 2022 food security update highlighted how there are growing worries around the globe over the possibility of an Indian ban on rice exports. It stated that "exporters are moving quickly to open letters of credit and have signed contracts to export 1 million tonnes of rice from June through September 2022, fearing that export restrictions will be introduced as have been done for wheat." Calculations indicate that, although India's food security is not immediately in danger, the potential for Indian rice exports this year may be limited.
In 2021–2022, India produced around 130.29 million metric tonnes (MMTs) of rice. This was harvested during the Kharif season (sown in June/July and harvested in November/December), accounting for approximately 86 percent of the total (or approximately 112 MMTs). During the Rabi season, the remaining 14% was generated in the winter.
The demand and supply forecasts made by NITI Aayog predict that India will consume 108 to 109 MMTs of rice in 2022–2023. In addition to the government's central pool of rice stocks, the private sector also keeps certain stockpiles of the grain that are moved between harvest years.
First, in the three states that cultivate the majority of India's paddy, namely West Bengal, Bihar, and Uttar Pradesh, deficit rains have been seen. Second, the Southern Rice Black Streaked Dwarf Virus (SRBSDV) assault causes dwarfism in rice plants, and third, more lucrative price incentives for related commodities like soybean and cotton.
Kharif, India's main harvesting season, is dependent on monsoon precipitation. Over 52% of India's total cultivable land is covered by assured irrigation, according to data from the Ministry of Agriculture. According to this, irrigation in 48% of the area is directly dependent on monsoon rains.
Even in irrigated areas, rain is necessary to reduce dependency on fuel and energy. In light of this, crop yield and cultivation costs would surely decrease if there was a major rainfall shortfall.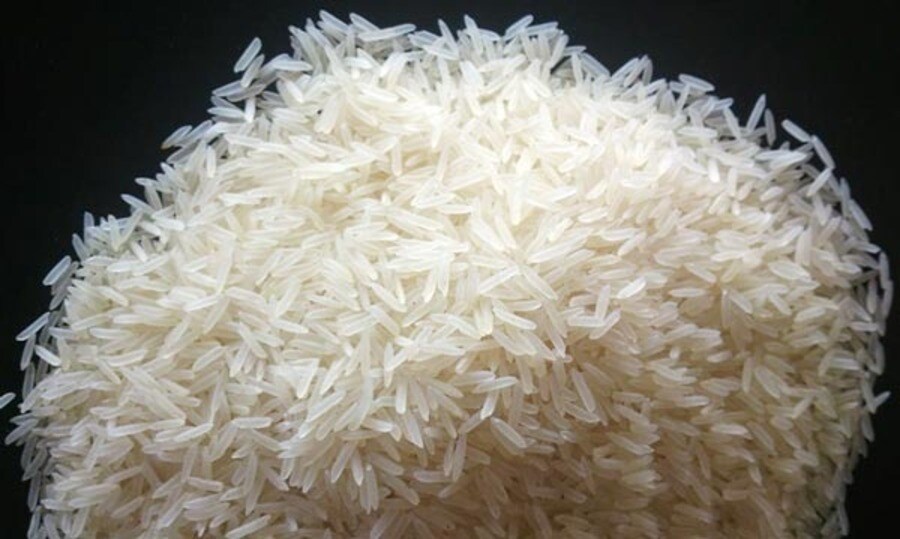 India's monsoon rains are currently 7% above their long-term average value as of August 29, 2022 (LPA). It's interesting to note that the LPA value has been lowered this year as a result of declining Indian monsoon rain volumes over time. Despite a good monsoon figure for all of India, there has been insufficient rain in six states and union territories.
These states include Uttar Pradesh, which has a 44% rain deficit; Bihar, which has a 39% deficit; Jharkhand, which has a 26% deficit; Manipur, which has a 44% deficit; Tripura, which has a 28% deficit; and Delhi (deficit of 31 percent). West Bengal also fits within this group. Although the amount of rain recently has increased, there is still an 18% shortfall in the rain measure.
In addition to shortfalls, this monsoon season has also witnessed instances of floods, such as in Madhya Pradesh, and rains that have been more intense and fallen over a shorter period, such as in Maharashtra. Many farmers in regions like Bihar and UP have switched to shorter-duration paddy types to make up for the lost time, and many have even switched to growing pulses like moong that require less water for irrigation. All of this has caused acreage to decline and estimates for paddy yields to be lower this year.
In addition to rainfall, viral outbreaks in the northern states of Punjab and Haryana are causing paddy fields to require less tillage. This presents a twofold challenge for farmers in some regions of these states.
First, during the crucial harvest months of March and April 2022, wheat suffered from turning brown due to historical heat levels, and now the virus has infected the paddy crop.
Only a small portion of the states are subject to viral attacks. However, for certain Punjabi cotton farmers whose cotton crop was badly impacted in October 2021 by the pink bollworm infection, the virus may be beginning the third cycle of bad crops. It's turning out to be a very challenging year for them. About 10% of India's paddy is grown in Punjab, and experts have not yet decided how the virus may affect rice production.
Overall, it seems probable that this year's rice harvest in India will be less than the previous year's. According to media sources and current market evaluations, the loss might range from 10% to 15%. The year 2022 is shaping up to be important for Indian agriculture. Rice and wheat, both major crops, look to be losing productivity.
According to the forecasts above, even if the rice export window looks to be smaller this year, there appears to be no threat to the country's food security. Furthermore, unlike wheat, which is only planted throughout the winter, India has a Rabi paddy season.
The Rabi paddy, despite its tiny size, can fill some holes in the Kharif paddy. September, on the other hand, is a vital month for paddy since it is also the month when the crop is most vulnerable to insect assaults. The crop's performance this month will be keenly monitored. We think it's a poor idea to release rice from FCI reserves to achieve ethanol blending goals.
India requires an adaptable policy in light of the reality of climate change. Early and accurate data sharing can help the government adapt the policy to changing conditions, preventing knee-jerk reactions and unanticipated restrictions under the Essential Commodities Act.
Climate change cannot be stopped, as seen by the harm that high temperatures in March and erratic monsoons did to wheat harvests in major rice-producing states. Government rules must thus ensure that farmers receive timely advice depending on the weather conditions.
Flexible adjustments must be made to production, procurement, trade, import, and export policies to take the emerging situation resulting from extreme weather conditions into account as quickly as feasible. More money should be allocated to the National Initiative on Climatic Resilient Agriculture (NICRA) to create seeds that can endure extreme climatic conditions.
Edited by Prakriti Arora