Trends
Biden to ask for approval for a $1.1 billion arms sale in Taiwan.
Biden to ask for approval for a $1.1 billion arms sale in Taiwan.
In a fresh effort to strengthen Taiwan's defences amid escalating tensions with Beijing, the United States announced on Friday a new $1.1 billion package of arms for the island. Biden is the 46th President of the United States.
The most recent US deal was made a month after House Speaker Nancy Pelosi made a defiant visit to the sovereign democracy, which prompted mainland China to launch a military display that might have been a practice invasion.
The package includes $355 for up to 60 advanced Harpoon missiles, which can sink approaching ships, and $665 for an early radar warning system to assist Taiwan in tracking incoming missiles.
The package, according to a State Department spokesperson who approved the sale, was "essential for Taiwan's security."
The spokesperson urged Beijing to engage in meaningful dialogue with Taiwan instead of continuing its economic, diplomatic, and military pressure against the island nation.
According to the State Department, only Beijing, which claims ownership of the island, is still recognized by the US.
In order to support Taiwan's ongoing efforts to modernize its armed forces and maintain a credible defensive capability, the proposed sales, according to the spokesperson, were "routine cases by Biden."
Biden said the United States "will continue to support a peaceful resolution of cross-Strait issues" in accordance with the wishes and best interests of the people of Taiwan.
The sale requires US Congress approval, which is essentially guaranteed due to Taiwan's strong support across party lines. Biden is in full support of Taiwan.
Why is Taiwan important to US politicians like Biden?
Taiwan is one of the most important countries for Biden. In light of recent Chinese military exercises around the independent island, another senior US politician is currently in Taiwan.
The first-ever Chinese live-fire drills, which were described as drills for a potential invasion of the island, were sparked by Speaker of the US House of Representatives Nancy Pelosi's visit at the beginning of August.
Pelosi's trip, the highest-ranking US official to visit Taiwan in 25 years, sparked a serious diplomatic crisis between China and the US. For Biden, Taiwan is very important.
A delegation headed by US Senator Ed Markey arrived on the island 12 days after Pelosi's visit. Republican senator Marsha Blackburn, a member of the Senate's commerce and armed services committees, arrived in Taipei on Thursday.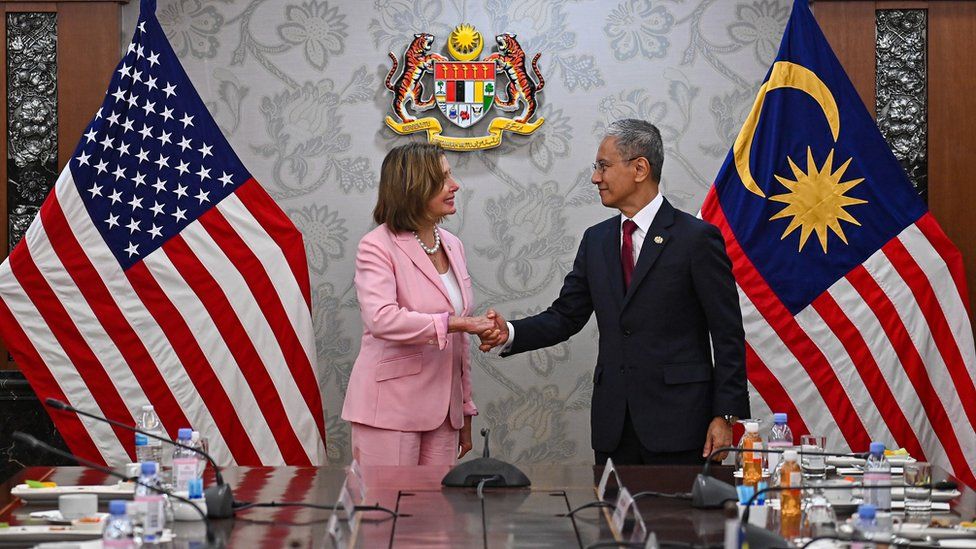 Blackburn tweeted, "I just arrived in Taiwan to send a message to Beijing – we will not be bullied."
US-China Rivalry
The US sees China as its main strategic rival, and Washington and Beijing must maintain high-level engagement to maintain the tumultuous relationship.
But as a reaction to what Washington views as China's increasingly assertive actions in the East Asia region, the US has also increased its emphasis on its support for Taiwan over the past ten years, and Biden has a good part in it.
AUKUS is a new trilateral security alliance that the US, Australia, and the UK announced in 2021 in an apparent effort to thwart China's expansion in the Asia-Pacific region.
China has promised to annex Taiwan, which is democratically run and has vowed to use force if necessary to do so. Biden is against China.
The Professors Owen Greene and Christoph Bluth of the famous University of Bradford claim that Beijing's increasingly assertive stance towards Taiwan appears to indicate that "future crises in the Taiwan Straits are likely."
Without a response to this kind of assertive posturing right away, Chinese leaders might believe that the US won't intervene militarily if a crisis breaks out in Taiwan.
Since the time President Tsai Ing-wen was first elected in 2016, Beijing has increased military activities, including frequent incursions into Taiwan's air identification zone, even before Pelosi's visit.
Strategic clarity replaces "strategic ambiguity"?
What is referred to as "strategic ambiguity" has been present in US policy towards Taiwan.
This policy strategy entails the US, which is required by law, to give Taipei the means to defend itself, aiding in the development of Taiwan's military defences on the island.
"Ambiguity" stems from the US not providing specific assurances that Washington would intervene directly if Taipei came under Chinese attack.
Recent occurrences suggest that US leaders are becoming more forthright in their statements about their support for Taiwan in the face of Chinese aggression.
When US President Joe Biden threatened to use force to defend Taiwan if it came under attack from China in May, it was the clearest indication yet that there had been a change away from strategic ambiguity.
While the US supports the "one China policy," according to Biden, the notion that "Taiwan can be taken by force" is "not appropriate." Later, officials from the White House told reporters that "US policy towards Taiwan has not changed."
The People's Republic of China is acknowledged by the US as the "sole" and "legal" government of China under the one-China policy. Washington does not, however, recognize "Chinese sovereignty over Taiwan" as a result of this policy.
Some analysts think that the US's position on Taiwan and its defence is changing from one of strategic ambiguity to one of "strategic clarity."
According to Wen-ti Sung, a political scientist who instructs in the Taiwan Studies Program at Australian National University, "this time Biden's statement itself seems illogical but the sentiment and signals it sends are politically very useful." Sung made this statement to Al Jazeera earlier this year.
Pelosi appeared to clarify the argument during her visit by declaring, "America stands with Taiwan."
We support the status quo, she declared. "We don't want anything to be forced upon Taiwan." She also said that the US would not budge from its desire for Taiwan to live in freedom and security.
War in Ukraine
The invasion of Ukraine brought to light China's long-standing threat to annex democratic, self-governing Taiwan using force.
When the conflict in Ukraine first broke out, Taiwan raised its alert level out of fear that China might move against Taipei while the world was preoccupied with the Russian invasion.
A delegation of former top US defence and security officials, led by Mike Mullen, a former named chairman of the US Joint Chiefs of Staff, arrived in Taiwan during the first week of the invasion.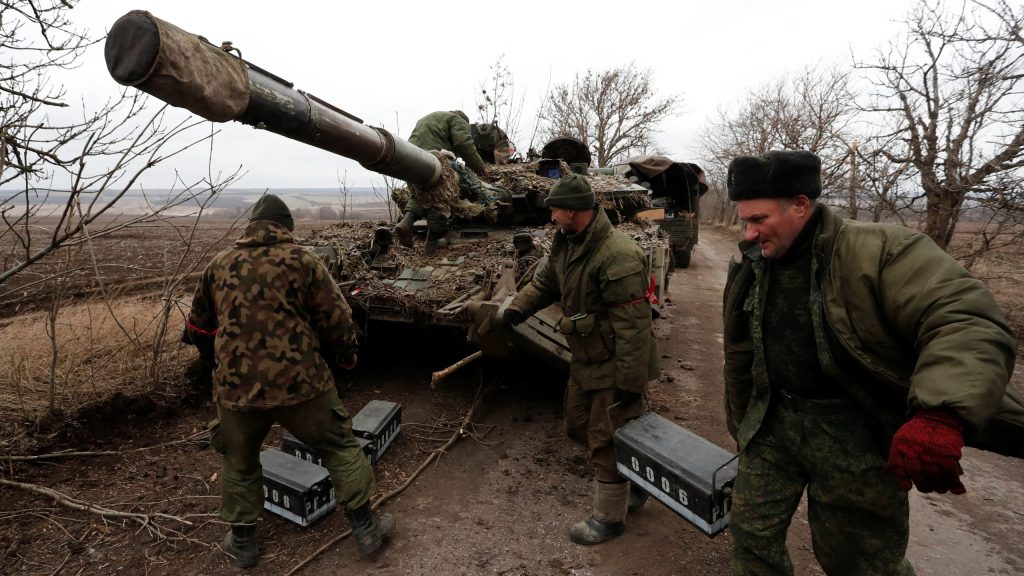 CIA Director William Burns stated in July that the Russian invasion of Ukraine was influencing Beijing's calculations on Taiwan in recent terms of when and how it might occur rather than whether it might invade.
Burns claimed that China is probably realizing from the example of Ukraine that "quick, decisive victories are not achieved with meek strength."
"Our sense is that it probably affects less the question of whether the Chinese leadership might choose to use force to control Taiwan some years down the road, but how and when they would do it," says Burns of the Aspen Security Forum.
I believe the lesson the Chinese leadership and military are taking away is that if you're going to think about doing that in the future, you need to amass overwhelming force, he said.
China has not joined international sanctions against Moscow or denounced Russia's war against Ukraine.
US national politics
Niall Ferguson, a historian, suggested that domestic politics as the US prepares for midterm elections may be one factor in Biden's more hawkish stance toward Beijing on Taiwan.
Being tough on China, or, to put it another way, doing anything the Republicans can portray as being "weak on China," is a vote-winner, according to Ferguson.
The independent political fact-checking website Politifact, based in the US, discovered that US candidates are using political advertisements to make tough-talking promises about China or to bash rivals for being too soft on the country.
According to Politifact, the focus of the election campaign on China is consistent with Americans' unfavourable opinions of the country, "whether because they see it as an economic or security threat, or whether they are to blame it for the COVID-19 pandemic."
According to a Gallup poll conducted in 2021, "45 percent of Americans now believe that China is the US's biggest enemy, more than double the percentage who said so in 2020."
Edited by Prakriti Arora