Trends
Byjus, Meta, Twitter: Layoffs hit India tech workers hard
Byjus, Meta, Twitter: Layoffs hit India tech workers hard
Byjus, Meta, Twitter: Recently, firms in the technology sector have been firing workers ruthlessly, making life difficult for workers. Around 100 jobs have been cut by Byjus and Unacademy, while Twitter has laid off nearly half of its Indian employees. Even Meta reduced its Indian workforce by 13%.
Social media has become a hotbed of anger and dissatisfaction among workers due to these mass layoffs. To share information with journalists, connect with colleagues, and provide support, they use Twitter, LinkedIn, and WhatsApp to talk about layoffs.
As a result of global headwinds and funding crunches, thousands of young Indians are facing an uncertain future. However, many refuse to stay silent.
Upon discovering that he and several colleagues at a major Indian edtech company were likely to lose their jobs, Ravi (name changed on request) established a private messaging group with them.
Within a few weeks, Ravi and his teammates developed a "safe space" to discuss labor laws and their rights with the management, air their fears, and give tips on how to deal with them.
Several team members were able to negotiate better exit policies with the company because of it, says Ravi.
Indian workers working in private companies, especially in the tech industry, have had a tough time in the past few months. Twitter has cut more than half of its staff in India; and Indians are among those affected by Meta's 13% cut in its 87,000-strong workforce – the parent company of Facebook. Edtech companies Byju and Unacademy have also cut hundreds of jobs, and Twitter has laid off more than half of its staff in India.
Social media is outraged by the spate of layoffs, and many individuals are expressing their dissatisfaction and forming support networks on the internet.
Their tweets describe unceremonious firings, their LinkedIn profiles are filled with job postings, and they share information with journalists and colleagues via messaging platforms such as WhatsApp and Slack.
Redundancies in India are becoming more common as the culture of shame and silence surrounding them is gradually eroding.
It wasn't uncommon for terminations to be cited as performance-related even a couple of decades ago, says Pritha Dutt.
Layoffs and downsizing are no longer taboo topics, as layoffs are now accepted business practices.
Experts say that social media is helping to unite and amplify voices, especially since trade unions are less powerful than they once were. While the jury is still out on how effective social media is for redress, social media is gaining traction as a tool for redress.
The Indian trade union movement has been weakened for years even though millions of workers are still part of it. Many factors have contributed to the decline in their membership, including new labor reforms, burgeoning private sector jobs, and an increase in contract work.
In addition to employers becoming more accessible, social media is also providing employees with a platform for airing grievances, reducing the need for mediators – a role traditionally performed by unions," says Professor Chandrasekhar Sripada.
Byju's employees – often anonymously – have been speaking to the media about the company culture and pressures they face after the company announced that it would rationalize approximately 2,500 employees to achieve profitability.
Social media has been flooded with angry tweets from sacked Twitter employees. The former employee referenced Elon Musk's Twitter bio at the time in his tweet, "Always a Tweep, never a Twit." One worker wrote, "No confirmation email, no notice of termination."
As the job market expands, Ms. Dutt says, employees have gained confidence about their marketability and aren't afraid to voice their opinions on social media, even if it means damaging relationships.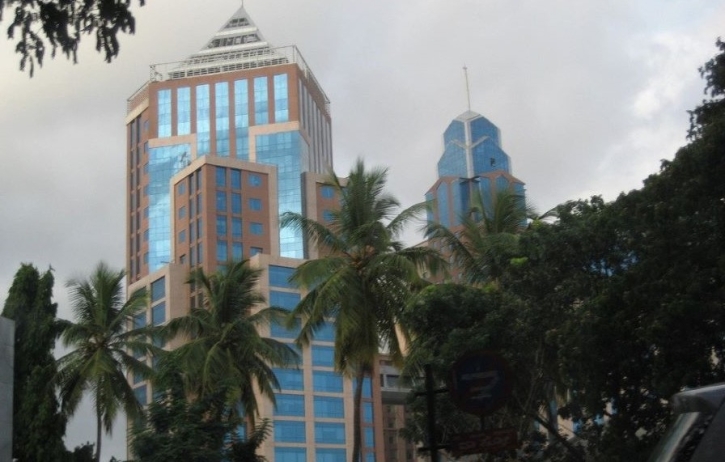 It can also help employers apologize if they fired staff in a way that was insensitive or if they promoted a toxic culture in the workplace.
The success, however, may be short-lived and limited, according to Ms. Dutt. Others are still afraid of speaking out, frightened that their future job prospects will be jeopardized, or their employers will take legal action.
To protect their rights, many employees are searching for other means of venting their discomfort and grievances.
An employee of Byju's who claimed that he was being forced to resign gathered in Thiruvananthapuram on a protest, where he met with a Kerala minister who announced that he would investigate the matter since the state's government is dominated by Left parties that advocate for workers' rights.
It announced that it had retracted its decision to close its Thiruvananthapuram operation a few days later.
Three former edtech employees told the BBC they had been negotiating notice periods and severance packages with the company with the help of a trade union.
All India IT & ITeS Employees' Union president Suman Dasmahapatra said the membership has been steadily growing since 2018 as the union provides labor dispute assistance to hundreds of technical employees.
However, he admits that the percentage is still tiny compared to the total number of employees – many IT sector professionals, he says, are apprehensive about joining a union, either fearing management reprisals or believing they are not "working people".
Mr. Dasmahapatra, however, anticipates a revival of unionization in India as the job market becomes more volatile due to global economic forces.
Observers say that calls for unionization are likely to grow louder and spread throughout industries over the next couple of years, following the formation of unions at Amazon, Starbucks, and Apple.
Sripada disagrees, however. In his view, workplaces are already becoming more conscious of adopting progressive, people-centric policies, so the proliferation and strengthening of unions do not need to become the norm.
Employers must take responsibility for ensuring that people management is at the center of business with the benefit of hindsight. Unions arise when employers fail.
"However, if organizations keep laying off workers callously and insensitively, the story may change."
In recent years, Amazon, Starbucks, and other companies have formed unions to support one another and protest bad practices. In different industries, these unions are expected to grow and spread.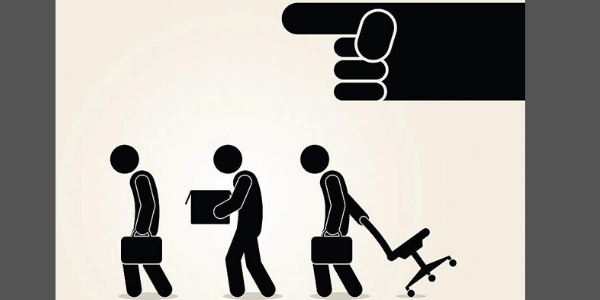 Professor Sripada disagrees. According to him, workplaces have already increasingly adopted progressive, people-centric policies, which don't require the proliferation and strengthening of trade unions.
Bad people management is the root cause of unions, he said. In times of failure, unions rise to the occasion. The responsibility for putting people management at the center of business lies with employers today since they have the benefit of hindsight.
The union might grow if companies keep insensitively laying off employees ruthlessly laying them off.