Trends
On October 7, the Hero Vida Electric Scooter is scheduled to debut.
On October 7, the Hero Vida Electric Scooter is scheduled to debut.
Despite coming from the same Munjal family, Hero MotoCorp and Hero Electricity are two wholly different businesses. Dayanand Munjal's business is now known as Hero Electric, whereas Brijmohan Lall Munjal's business is now known as Hero MotoCorp. Vijay Munjal and his son Naveen run hero Electric. And the CEO of Hero MotoCorp is his cousin Pawan Munjal. It is known that the Hero Vida electric scooter will debut. It will debut on October 7, 2022.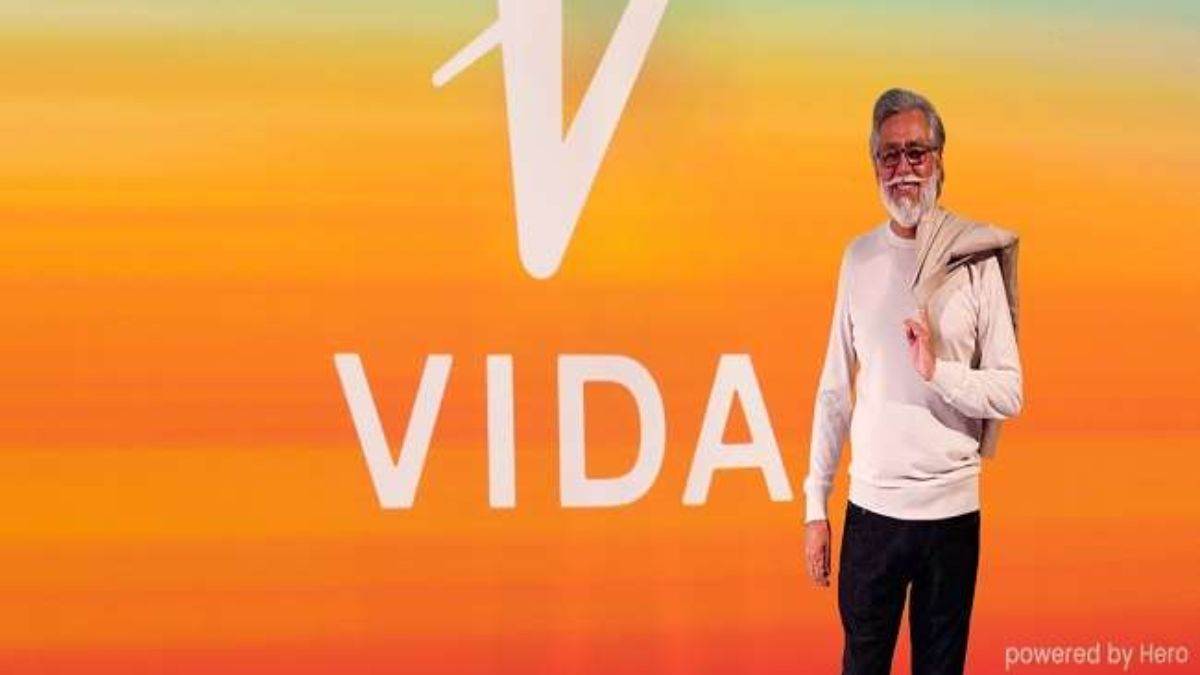 The controversy centered on Hero MotoCorp's planned EV line being marketed under the Vida brand while using the trademark "Hero." Hero MotoCorp would lose money if it attempted to sell its new electric scooters without using the name "Hero" or its current dealer network. Hero MotoCorp has prevailed and is now permitted to utilize the "Hero" brand.
Electric scooters by Hero Hero MotoCorp will face fewer obstacles in having its planned Vida brand of scooters ready for sale, thanks to this stunning win over Hero Electric.
For brands including Vida, Vida MotoCorp, Vida EV, Vida Electrical, Vida Scooters, and Vida Motorcycles, Hero MotoCorp has filed patent applications. The business may use any of these trademarks or a combination. It remains to be seen how Hero MotoCorp will ultimately name its vehicles now that it is legally permitted to use the "Hero" trademark.
Pawan Munjal had partially unveiled Hero MotoCorp's debut electric scooter, built at the Hero MotoCorp CIT in Rajasthan with support from the Hero Tech Centre in Germany, to commemorate the firm's 10th-anniversary event in 2021. At the time, Munjal had hinted that the e-scooter would be a fast electric scooter by calling it a "bolt of lightning" while keeping the specifics tightly under wraps.
The Hero MotoCorp e-scooter doesn't seem to share any characteristics with the business's current gasoline scooters. It featured a two-tone color scheme, an open seat frame, a split seat, a telescopic fork, single-sided dining chairs, and five-spoke alloy wheels on both ends.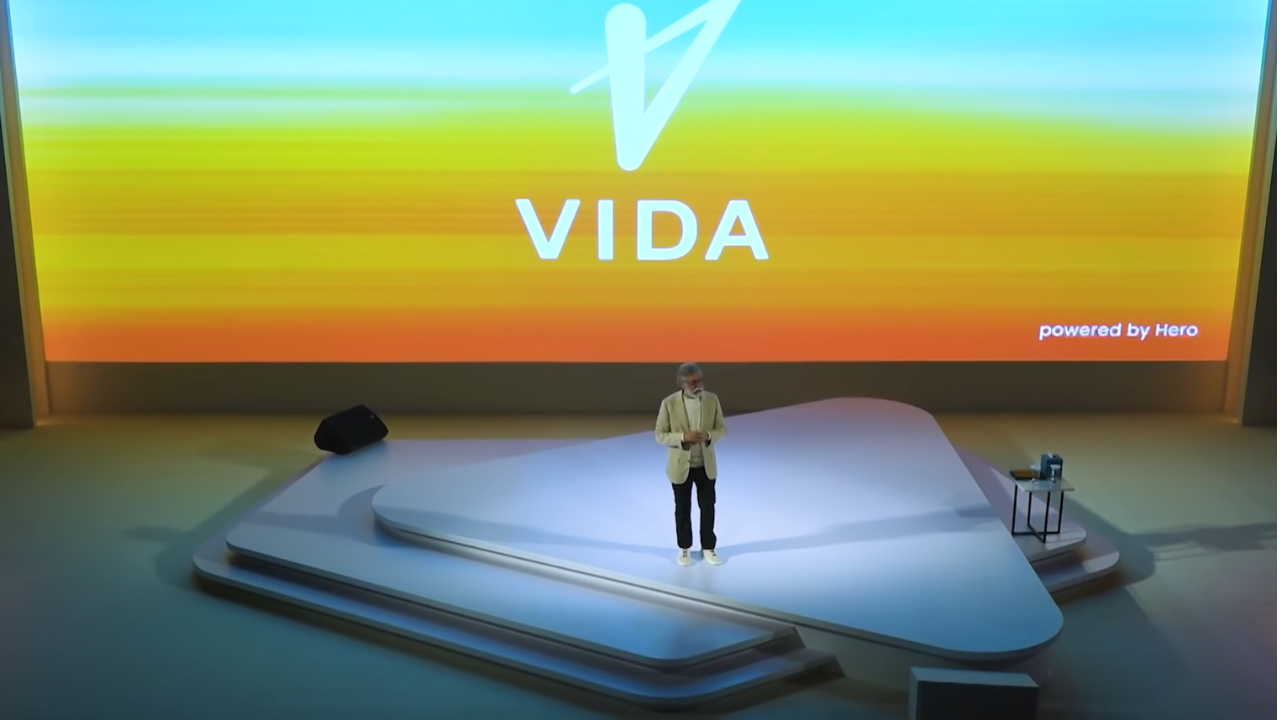 Disc brakes, all-LED lighting, and a host of connection capabilities are all expected to be included in the bundle. Hero MotoCorp plans to use the fast-charging network for EVs provided by Bengaluru-based startup Ather Energy, and its first e-scooter will probably use the fixed charging approach. In 2023, Hero MotoCorp will release a scooter with a replaceable battery design sourced from Gogoro.
Little is known about Hero MotoCorp's future line of electric scooters. One thing is sure: the Vida portfolio, like other Hero MotoCorp products to date, will be aimed at the mass consumer market. What to anticipate, To begin with, the Hero Vida Electric bike is probably going to be mass-produced.
If so, we can expect that Vida will be reasonably priced. Although the viability of Vida electric scooters as money-crunching machines is unknown, it is inevitable that e-scooter volumes have increased recently. Hero MotoCorp has the ability to commercialize an e-scooter that is reasonably priced and well-engineered.
However, its initial product won't probably be a low-speed e-scooter with a top speed limit of 25 km/h either. It will be intriguing to see what degree of thrifty engineering determines the success of Hero's electric two-wheeler aspirations, given its prowess as a high-volume seller.
The Hero Vida scooter isn't going to be the most costly in the nascent e-scooter market in terms of cost and features. Hero already has a substantial collection of EV technology working in its favor. This consists of a hub motor, swappable batteries developed in collaboration with Gogoro, and charging technology from Ather. On October 7, Hero MotoCorp will make a formal announcement with more details about the same.
Instead of concentrating on the high-end markets, the Gurgaon-based producer is expected to promote this as commercialization. As a result, the scooter may be available at many Hero showrooms shortly following its introduction. However, we think the company will only release this new e-scooter in a few cities because it will be simpler for them to address any problems that may arise.
There are currently no specifics on the new Hero e-scooter, but it will face competition from the Bajaj Chetak and the TVS iQube. However, in terms of cost, it might be the least expensive of the bunch.
In order to avoid legal issues brought on by the ongoing arbitration between Hero Electric and Hero MotoCorp over the "Hero" brand name, Hero MotoCorp, India's largest two-wheeler retailer, has developed branding for its electric car (EV) division.
On July 1, Hero MotoCorp will introduce its first two-wheeled scooter. Hero Electric, the leading power two-wheeler company, is owned by Vijay Munjal and his son Naveen Munjal. Last year, Vijay Munjal filed a suit in Delhi High Court against his aunt Pawan Munjal, the promoter and founder of Hero MotoCorp, trying to seek injunctive relief against Hero MotoCorp's use of the brand for its forthcoming electric two items.
Instead of prohibiting the business from using the "Hero" brand for its electric cars, the court has directed the Munjal acolytes to arbitrate their differences.
The company's initiatives for electric mobility will be under the Vida brand. For its EV endeavor, the corporation has applied for patents under the names Vida, Vida MotoCorp, Vida EV, Vida Electrical, Vida Scooters, and even Vida Motorcycles.
Hero MotoCorp simultaneously revealed a $100 million Green Economy Fund. The fund will work to create international alliances, led by Hero MotoCorp and BML Munjal University, with the goal of fostering more than 10,000 businesses that are working on environmental, social, and governing (ESG) solutions.
"When I think of our coming generations, especially my grandkids, all I want to do is create a positive, clean future where everyone can look forward to something better and participate. Chairman and CEO of the company Pawan Munjal said, "I will lead this effort from the front.
The corporation has begun establishing partnerships and alliances with other businesses as part of its move to the EV market. It has partnered with the fast-charging technology of Bengaluru-based Ather. Hero owns approximately 38% of the firm. A top company official stated that both companies were investigating opportunities for synergies in expanding charging infrastructure, worldwide business, or front end and that a significant amount of information was being shared between the two groups.
Similar to this, it formed a partnership with Taiwanese company Gogoro and invested $285 million to create a platform for replacing batteries. "Instead of looking at EVs as a product or a source of money, we are viewing them as an ecosystem.
Since we firmly believe that EVs are currently about collaboration and partnership rather than rivalry, we are building numerous tie-ups in addition to our current investment, stated Niranjan Gupta, chief finance officer of Hero. Hero's expertise in the conventional internal combustion engine sector, such as in sourcing, manufacturing, or logistics, will help lower EV investment costs.
edited and proofread by nikita sharma