Trends
Public discontent with China's Xi Jinping over the strict "zero Covid" law
The draconian "zero Covid" program, which will soon enter its fourth year, has sparked a wave of public anger unlike anything seen in decades, and Xi Jinping is. Barely a month after granting himself additional authority as He will have to cope with the potential life leader of China Over the weekend, demonstrators descended upon the streets of many cities, including Shanghai and Beijing, screaming protest anthems and accosting law enforcement. University campuses across the country saw protests as well.
Since the student-led pro-democracy movement that was centered on Beijing's Tiananmen Square in 1989 and was violently put down by the army, there haven't been as many significant demonstrations. The bulk of individuals who took part in the weekend protests was angry about restrictive pandemic lockdowns, a type of virtual home imprisonment that has drawn criticism for being neither scientifically sound nor operational.
Some, however, also called for the overthrow of Xi and the Communist Party, which has controlled China for 73 years with an iron grip; this type of criticism is considered seditious and carries a lengthy jail sentence. A system that isn't delivering on its promises or attending to their concerns has protesters angry.
The response from the government has been quite quiet thus far. Some police in Shanghai dispersed protestors using pepper spray, and others were seized and removed in a bus. However, China's robust internal security apparatus is notorious for identifying potential troublemakers and expelling them from the country. Their homes when no one is looking.
In Shanghai, police also restrained, stomped, and punched a BBC journalist who was documenting the demonstrations. According to authorities, he was detained "in case he caught Covid from the throng," the BBC said. It stated, "We do not believe this to be a credible explanation.
Uncertainty surrounds the prospect of additional demonstrations, and government censors have been purging the internet of content that would encourage more protests. While this was going on, the central government reaffirmed its position that anti-coronavirus efforts should be "targeted and precise" and cause the least amount of disruption to people's lives possible.
The party has long placed onerous monitoring and travel restrictions on those least able to resist them, and more than one million Uighurs and Tibetans have been imprisoned in camps where they are forced to reject their traditional culture and religion and vow allegiance to Xi. However, it doesn't seem like that is represented locally. If epidemics take place in their areas, cadres risk losing their employment or receiving other sanctions, which drives them to take the most extreme measures.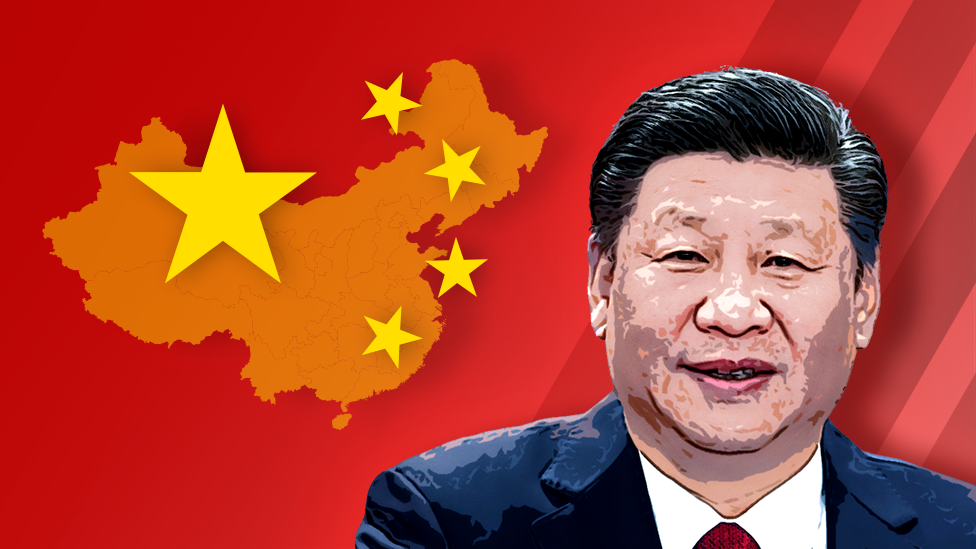 The difficulties the program has brought up don't appear to bother Xi's unelected authority in general. A strict lockdown that affected millions of Shanghai residents last spring caused food shortages, restricted access to healthcare, and dire financial hardship. Nevertheless, the Communist Party's No. 2 position was filled in October by the city's most powerful official, a steadfast supporter of Xi.
However, a significant portion of the educated urban middle class, primarily of the Han ethnicity, participated in this weekend's demonstrations.
China has continued with its strategy despite criticism from the generally supportive head of the World Health Organization that it is unsustainable. Beijing disregarded his comments as being careless. Shutdowns and other short-term solutions are what they are, noted Anthony Fauci, the White House's senior medical advisor, on Sunday.
The procedure would be rather unstable, he said. "The overall picture shows that both the party and the public are looking for a new balance," According to Hung, there must be clear leadership differences that may be leveraged to bring about change for the demonstrations to expand to the level of those in 1989. At the party conference in October, when Xi re-elected himself and stacked the seven-person Politburo Standing Committee with supporters, forcing two prospective opponents into retirement, he all but eliminated such challenges.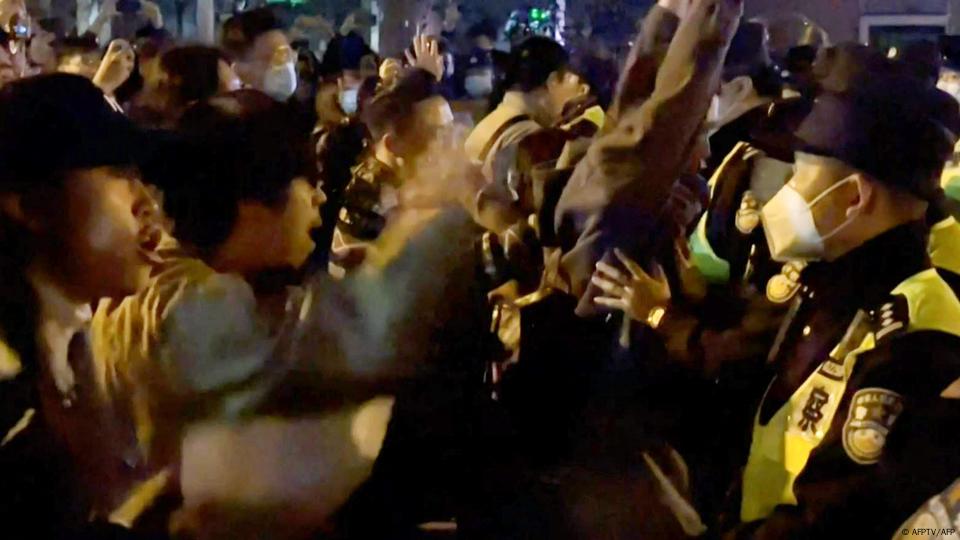 I would anticipate that this type of protest may not persist very long without the obvious signal of party leader differences," Hung added. Xi caving in is "unimaginable," and the party has handled protests before, according to Hung. China is currently the only major nation still attempting to block all transmission of the virus rather than coming to terms with it thanks to its "zero Covid" policy, which was implemented soon after the coronavirus was first in late 2019 in the city of Wuhan, in the center of China.
As a result, China's infection rates have continued to be lower than those of the US and other major countries, but support for the restrictions has dwindled among the general public. People who are confined to their homes in other locations complain that they don't have enough food or medicine. The ruling party came under pressure from the general public following the deaths of two children, whose parents said that anti-virus safeguards made it difficult for them to seek medical assistance.
Additionally, the number of cases has increased, going from fewer than 30,000 each day to 40,273 on Monday during the previous week. Although China's immunization campaign started strong, it has lost steam since the summer.
In Urumqi, a city in northwest China, where some residents had been confined to their homes for four months, a fire broke out in an apartment complex on Thursday that claimed at least 10 lives. The recent demonstrations were started by this. Online responses to that raised the question of whether blocked doors or other epidemic restrictions were keeping out firemen or those trying to evacuate.
According to Andrew Nathan, a Chinese politics expert at Columbia University who edited The Tiananmen Papers, an insider account of the government's reaction to the 1989 protests, Zero Covid was "supposed to demonstrate the superiority of the 'Chinese model,' but ended up demonstrating the risk that when authoritarian regimes make mistakes, those mistakes can be colossal."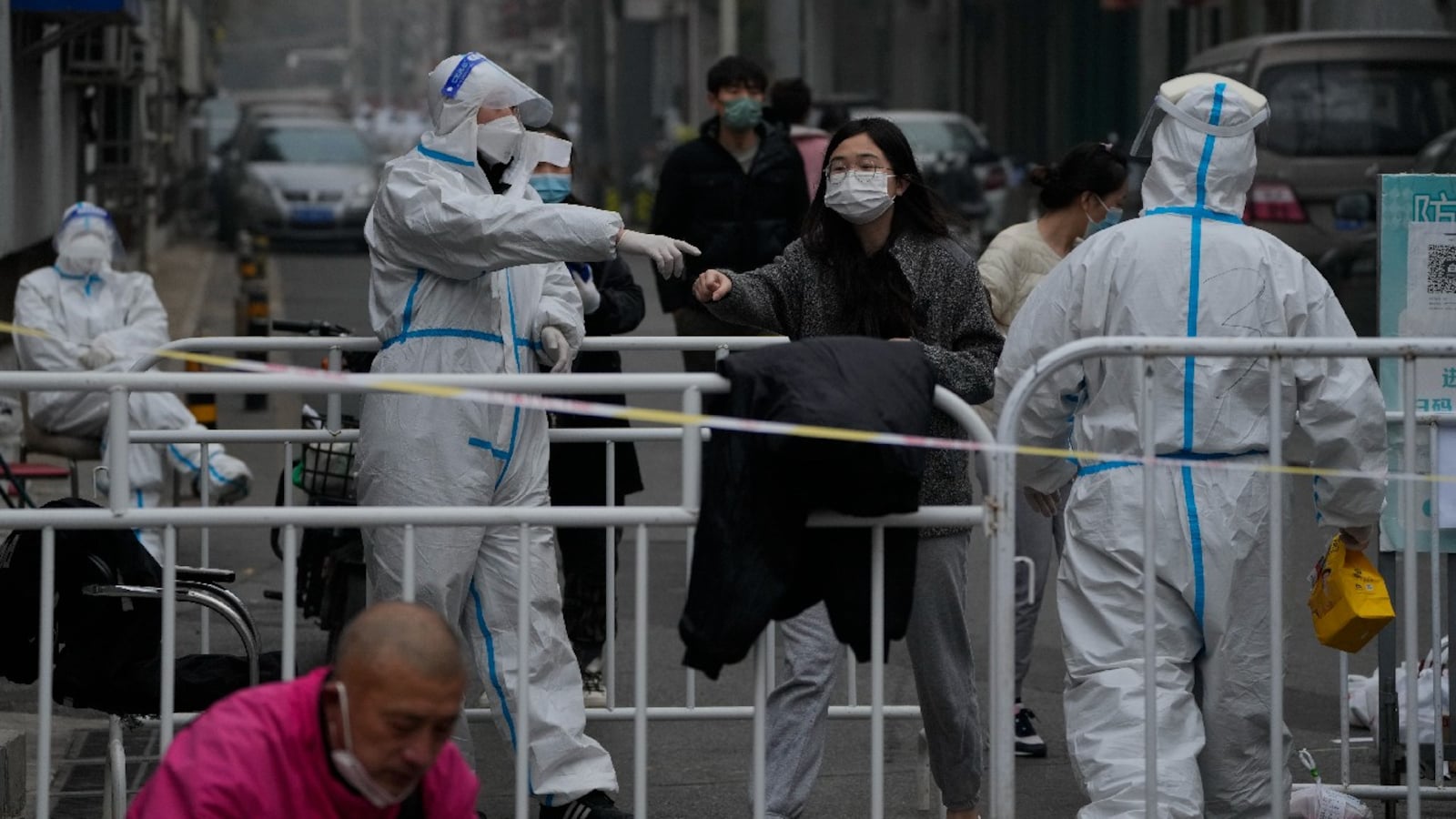 "However, in my opinion, the dictatorship is helpless to budge now that it has cornered itself. It has a lot of force, and it will use it if required," Nathan remarked. "It can do so again now if it could hang onto power in the face of the pro-democracy demonstrations in 1989."