Trends
Top 10 Best Biotech Companies In India In 2023.
Biotech firms are those whose goods or services are primarily produced, designed, or provided using biotechnology processes. Medical, heavy industry, agriculture, crop production, and non-food uses of crops are the primary industries in which biotech businesses operate. Bioleaching in the mining industry, for example, makes use of naturally occurring microorganisms. In India, four groups—each with various colours—are designated biotech manufacturing fields.
Businesses use red biotechnology in medical procedures, such as developing medicines and gene therapies. While green technology is used in agricultural processes, white technology is used in manufacturing. Blue technology provides marine applications.
Everyday items such as wine and beer, laundry detergent, and everything made of plastic are all technology products. In addition, humans have used technology to raise dogs and improve their harvests.
However, in today's financial world, businesses involved in biotechnology constitute a sector of the economy known as "biotech." While they work on various commercial items, these businesses primarily focus on medicinal or agricultural uses.
Biotechnology firms use living creatures to create goods or solve problems. The detection and sourcing of DNA have significantly advanced the industry. This industry's companies have developed ethanol-like biofuels, pest-resistant crops, and gene cloning.
Both biotechnology and pharmaceutical companies create medicines. However, the former are derived from biological things, whereas those made by the latter frequently have a chemical basis.
ESSENTIAL LESSONS
Biotechnology (biotech) companies manufacture products by harvesting or modifying living things.

Pharmaceutical companies manufacture medicines using synthetic methods and ingredients.

Despite having similar risk characteristics, both are essential investment industry sectors.

As previously stated, biotech has a wide range of applications for solving problems in various industries. Different categories can rarely be used to characterize the needs, rare skills, and ethical considerations involved in each application, depending on the solutions the biotech businesses want to develop.
What is the definition of biotechnology?
The term "biotechnology" is a combination of the words "biology" and "technology." It refers to the application of biological systems in various industrial applications. The Indian biotechnology industry is still in its early stages, but it has enormous growth and expansion potential in the future. The development of modern infrastructure facilities such as well-equipped laboratories, educational institutions with expertise in biotechnology-related subjects, and a skilled labour pool are the major driving forces behind the rise of the Indian biotechnology industry.
With the (NBDPS) National Biotech Development Strategy 2011-2020, the government has severely made numerous efforts to stimulate research and development activities in the biotech sector. NBDPS focuses on increasing universities' and institutes' R&D capacities and establishing research and capacity-building infrastructure through skill training programs. Genetic engineering and molecular biology, drug research and development, agricultural biotechnology, and bioinformatics are among NBDPS's key focus areas. These steps will help India's biotechnology industry grow in the coming years.
Red Biotechnology
The term "red biotech" refers to all procedures involved in researching and developing pharmaceutical and veterinary products, such as molecular diagnostic methods, vaccinations, and antibiotics. In addition, genetically engineered techniques are being used to investigate disease causes and develop potential treatments.
Yellow Biotechnology
All biotech businesses and goods related to food production are included in the Yellow Biotechnology category. One of the most well-known examples of Yellow-biotech is the new fermentation process, in which microbes or any other microbes break down the material and change its chemical composition.
White Biotechnology
White biotech refers to biotech techniques used in industrial manufacturing to change chemical compositions to alleviate several issues since the beginning of the Industrial Revolution. White biotechnology attempts to reduce resource and product consumption during production by enabling more energy-efficient manufacturing processes, lowering pollution, and mitigating the escalating climate catastrophe.
Biotechnology for Sustainability
As opposed to transgenics or genetic modification, green biotechnology is solely concerned with developing novel plant types for specific applications such as biocontrol agents and biofertilizers. These biotechnologists splice one or more genes into an animal to correct plant deficiencies. Genes from the same or different species can improve habitats and resource availability.
Biotechnology in Black
Grey biotechnology introduces altered or unaltered seedlings and microbes into specific contexts to remove carbon atoms, metals, and other pollutants while increasing biodiversity. Green biotechnology focuses on the introduction of genes into plants for a variety of applications. Combining green and grey diversity can significantly impact ecosystems on the verge of collapse.
Blue Biotechnology
The term "blue biotechnology" refers to using marine resources to produce goods beneficial to various businesses. Blue biotechnology provides the most incredible diversity of biodiversity due to the dominance of water on the planet and, thus, the most significant overall opportunity for future biotech breakthroughs across industries.
Blue biotechnology has significantly improved people's quality of life, from sustainable fuels to vitamin manufacturing. Transgenic fish, plants, and microorganisms have the potential to reduce pollution, increase resource abundance, and improve our understanding of many unexplored areas of the planet. Transgenic fish, plants, and microorganisms can be introduced into marine ecosystems.
How Does India's Biotech Industry Function?
In India's biotech industry, which is based on a mixture of primary and a variety of applied research, almost all pharmaceutical companies focus on applied research and developing different novel therapies or products. The Indian government contributed 15% of its budget to biotechnology research in 2009, making it one of the world's most prominent supporters. As a result, India has been called a global biotechnology leader for over three decades. In the aftermath of the HIV/AIDS crisis, Cipla, for example, was one of the very first private companies to produce antiviral medications. 
Sun Pharma was also among the first to develop anti-cancer drugs and vaccines for infectious diseases like malaria. India is one of the top 12 biotechnology destinations in the world and the third-largest biotechnology destination in the Asia Pacific region. The Biotech sector is expected to reach $70.2 billion in 2020, a 12.3% increase from the previous year. The bioeconomy has seen a nearly 95% increase in valuation over the last five years, with the more COVID-19 epidemic increasing it. As a result, the economy's contribution to the national GDP has increased significantly in recent years. 
The BioEconomy contributed 1.7 per cent of GDP in 2010, but that figure is expected to rise to 2.7 per cent by 2020. In addition, the sector contributes more to the national GDP and is an essential component of India's goal of becoming a $5 trillion economy by 2024. Biopharmaceuticals, bioindustrial, agriculture, bio information technology, and services are the various types of biotechnology in India. 
In the biopharmaceuticals sector, India has emerged as a critical vaccine manufacturer, with a good leadership position in the primary provision of DPT, then BCG, and measles vaccinations, among others. All India is also a biosimilars leader, with one of the most biosimilars licensed in the country. India's biosimilars industry is expected to grow at a 22% CAGR to $ 12 billion by 2025. In the bio-services sector, India has strong expertise in contract manufacturing, then research, and clinical trials, and it is home to the most US FDA-approved plants outside of the US.
India's biotech industry has 5,000 enterprises (760 core corporations and 4,240 startups), 6 and a highly skilled resource pool due to many science and technology graduates. India is also ranked first in Central and Southern Asia in the Global Innovation Index.
Why should you care about the industry?
The Indian biotechnology industry is considered one of the most vibrant in the country, and it is expected to expand rapidly. Biotechnology firms are now developing products that incorporate a variety of cutting-edge technologies. Many industries have seen an increase in job opportunities, including microbiology, DNA sequencing technology, bioinformatics, synthetic biology, and genetic engineering. 
As a result, India's biotech industry has become one of the most important industries in the country. Consider how India's biotech industry has increased. Massive government investments, the availability of skilled specialists, low-cost research tools, and the implementation of government regulations have all contributed to its success.
The three major segments of India's biotechnology business are Pharmaceutical and Biotech Products (PBPP), Bio-Services (BSP), and Bio-Instruments (BI). The PBPP segment accounts for more than 90% of the market, while BSP and BI each account for less than 5%. The four sub-segments of the PBPP segment are Drug Discovery, Clinical Research, Contract Manufacturing, and Molecular Diagnostics. 
The Drug Discovery sub-segment has grown at more than 15% in recent years, owing to increased demand from Western markets. Similarly, the Clinical Research sub-segment is expected to grow at a similar rate, owing to its enormous potential in developing countries like India. The Indian biotechnology industry is expected to grow to $150 billion by 2025, from $70.2 billion in 2020. 
The sector is poised for growth, fueled by rising domestic and global demand. Domestic demand is growing due to programs such as Ayushman Bharat, the world's largest government-sponsored healthcare insurance scheme, and international demand for Indian vaccines and biopharmaceuticals is growing. India is a significant destination for contract manufacturing and clinical trials, exporting vaccines to over 150 countries.
India was also among the first to create a Biotechnology Industry Department. Furthermore, the Department has established BIRAC (Biotechnology Industry Research Assistance Council), a non-profit organization whose mission is to strengthen and empower emerging biotechnology businesses by guiding them from concept to commercialization in strategic research and innovation.
Several biotech company examples
Several biotech companies rose to prominence as a result of the COVID-19 pandemic. Moderna (NASDAQ: MRNA) and Biogen Pharmaceutical (NASDAQ: REGN) stand out.
The mRNA-1273 COVID-19 vaccine was developed by Moderna (later marketed under the brand name Spikevax). Using messenger RNA, this vaccine stimulates the body to produce proteins similar to the spike protein found on the exterior of the new coronavirus SARS-CoV-2 (mRNA). Following that, the body produces antibodies capable of combating the coronavirus.
Examples of pharmaceutical companies
The term "big pharma" is commonly used to refer to large pharmaceutical corporations. Pfizer (NYSE: PFE) and Johnson & Johnson (NYSE: JNJ) are the world's largest pharmaceutical corporations.
Johnson & Johnson's expertise does not end with pharmaceuticals. The healthcare behemoth's multibillion-dollar medical-device company and a sizable consumer health division are also among its assets. However, J&J's pharmaceutical division is the most profitable.
Stelara is an autoimmune disease medication. The company's best-selling pharmaceutical products are the blood cancer medications Darzalex and Imbruvica and the antipsychotic medication Invega Trenza/Trevicta. Johnson & Johnson's product line also includes many other drugs.
Paxlovid, an oral treatment, and Comirnaty, a COVID-19 vaccination, are two of Pfizer's most well-known products. Both items continue to generate billions of dollars in revenue for the corporation.
The 10 best Biotech production companies serving their customers effectively are listed below.
1. Serum Institute of India Private Limited
Serum Institute of India, India's leading biotechnology company, manufactures highly specialized vaccines and other life-saving biologicals using cutting-edge genetic and cell-based technologies, antisera, and other areas of medicine.
Serum Institutes of India Pvt. Ltd. produces and sells more than 1.5 billion vaccines worldwide. Ltd. has surpassed all other vaccine manufacturers. This includes polio, diphtheria, tetanus, coughs, hib, BCG, r-hepatitis B, rubella, mumps, and rubella vaccinations. 
Serum Institute-produced vaccines are estimated to be given to at least 65% of children worldwide. Millions of lives have been saved around the world as a result of vaccines developed by the Serum Institute and approved by the WHO-World Health Organization. in Geneva and used in approximately 170 national immunization programs.
Dr. Cyrus Poonawalla founded the Serum Institute of India in 1966 with the goal of producing expensively imported, life-saving immuno-biologicals that were in short supply in India.
The country eventually became self-sufficient in tetanus anti-toxin and pro-venom serum, followed by the DTP (Diphtheria, Tetanus, and Pertussis) vaccine group and, later, the MMR (Measles, Mumps, and Rubella) flu shot group. As a result, several life-saving biologicals were produced at affordable prices for the average person.
2. Panacea Biotec Ltd.
Panacea Biotec is an innovative biotechnology company that develops, manufactures, sells, distributes, and markets pharmaceuticals, vaccines, and biosimilars.
Panacea Biotec, formerly Panacea Drugs Private Limited, was founded in 1984 to make different innovative products accessible and affordable to the general public. Panacea Biotec Ltd. went public on the Indian National Stock Exchanges in September 1995.
Panacea Biotec is experiencing rapid growth in all areas of our business, from advanced designs to market customers, from manufacturing to regulatory approvals, and this is assisting us in laying the groundwork for our goal of becoming the world's largest, best-known, and most praised biotechnology company by 2020.
Panacea Biotec, one of India's leading vaccine manufacturers, has received praise from the UN health organizations for its contribution to the effort to eradicate polio by providing millions of new doses of WHO-qualified polio vaccine. After completing the oral polio vaccination series, which includes(tOPV, mOPV1, mOPV3 & bOPV).
3. SIRO Clinpharm
Dr. Gautam Daftary, the company's current chairman, founded it in 1996, and its corporate headquarters are in Thane, India. The company has been growing intending to become the country's top producer. Its new discoveries have also made it possible to quickly realize the top-of-the-list desire. In addition to working in biotechnology, the company has branched out into India's drug development industry.
4. Biocon Limited 
One of the most notable big companies in the sector right now is a big private organization founded in 1978 with headquarters in Bangalore, India. The company has exceptional research and development capabilities. Biocon has also been merely successful in developing medications for a variety of ailments with the help of its talented and educated scientists who strive to provide the most satisfactory and logical answer for a variety of prevalent disorders. People all over the country have put their trust in the company, putting it in the top two or three in the industry.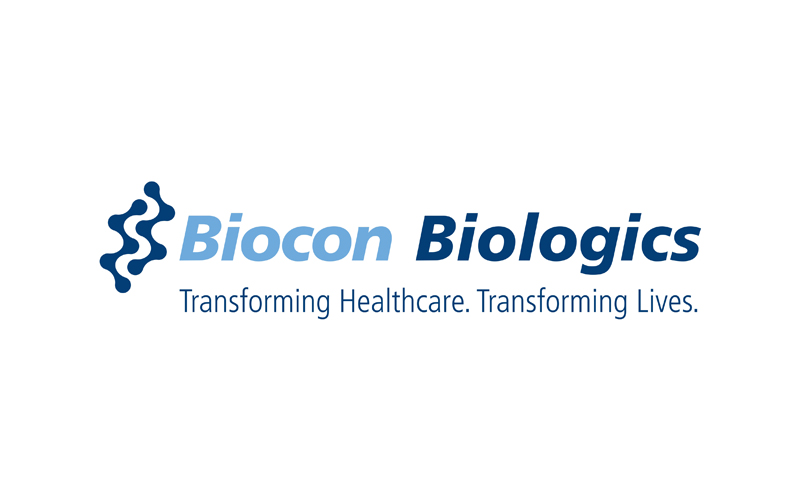 5. Wockhardt
Wockhardt was founded in 1967 and has its corporate headquarters in Mumbai, Maharashtra. Wockhardt's premium line includes pharmaceutical ingredients, pharmaceutical formulations, and biopharmaceutical formulations. Wockhardt provides its services and products in over 15 countries. The organization employs nearly 8,000 people worldwide.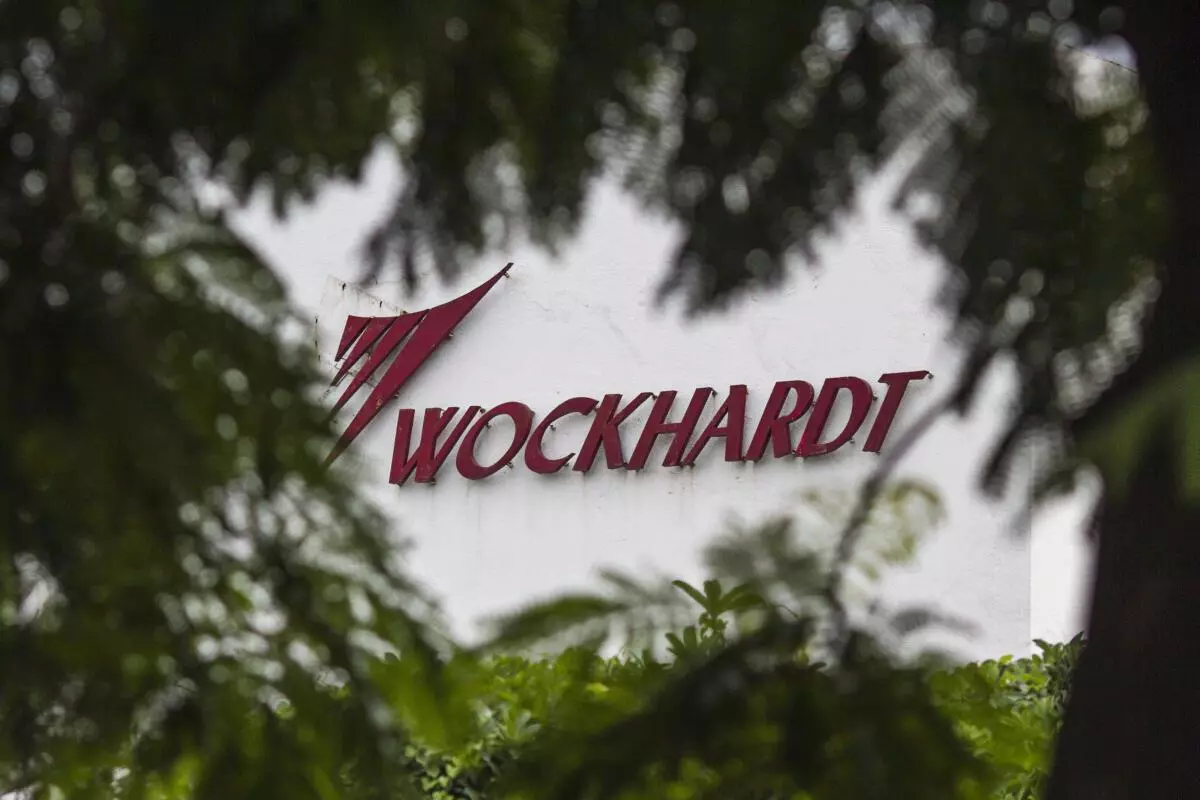 Wockhardt Ltd was founded in 1960 and is headquartered in Mumbai, India. With the 76% of revenue coming from sales, the big company, which was founded entirely privately by its founders in the US and the EU, has also successfully entered the Indian market. In order to move up the list of top biotechnology companies, the company intends to put up a good fight against its competitors in the coming years.
6. Novozymes
Novozymes is a Danish biotechnology company founded in 2000, with headquarters in Copenhagen, Denmark. Novozymes sells pharmaceutical products to a variety of countries, including Argentina, Brazil, Canada, China, the United States, The United Kingdom, and others. Novozymes manufactures and markets a diverse range of products, including biological enzymes and the additives for the bioenergy, food, beverage, and pharmaceutical industries.
The unique ability of Novozymes to use biotechnology to spur the growth for clients, then investors, the global economy, and our company is at the heart of our strategy. Sustainable growth is one of the world's most pressing issues today, and we are here to respond with the power of biology and science. mutual universe
7. Indian Immunologicals Private Limited
In 1982, the National Dairy Development Council established Indian Immunologicals Limited, a leading Indian biotechnology company (NDDB). It has industrial facilities and biotechnology labs in Hyderabad, Rajkot, and Ooty. Indian Immunologicals Limited is recognized for producing different vaccinations against foot-and-mouth infections which includes as bacterial illnesses,then rabies, hepatitis, canine vaccinations, hepatitis, DPT, and MMR. Dr. Amrita Patel is the chairperson of the organization, which was founded in the year 1982 and is based in the city of Hyderabad, India.
The National Dairy Board (NDDB), which was then established the company, ensured that it could meet its customers' demands and expectations.
8. Shantha Biotechnics Private Limited
Shantha Biotechnics Limited, an Indian biotechnology company founded in 1993, is headquartered in Hyderabad, Telangana. It was the first company to be in India to design, manufacture, and commercialize "recombinant human healthcare drugs," and it is a member of the Sanofi Group. The company manufactures vaccines for diseases such as cholera, diphtheria, tetanus, influenza, and others.
K I Varaprasad Reddy, the company's chairman, founded it in 1993, with its corporate headquarters in Hyderabad, India. Shantha Biotech is one of the country's most reputable and well-known names in the biotechnology sector. Shantha has risen to the top by exceeding its competitors in terms of client satisfaction and meeting their needs in an efficient and timely manner.
9. Novo Nordisk Inc.
Novo Nordisk is a private company headquartered in Denmark that was founded in 1923. The company has built a national and international reputation by developing the necessary drugs. It has demonstrated that with the right and motivated working group, one can achieve brilliance in all conceivable work sectors.
They have been transforming the unmet medical needs of patients with severe chronic diseases into cutting-edge medications and delivery methods, such as our insulin pens. Millions of patients suffering from diabetes, obesity, and rare blood and endocrine conditions are now helped by their medications.
From their laboratories to our manufacturing floors, they are discovering and developing cutting-edge biological therapies and making them available to patients all over the world.
At Novo Nordisk, every decision is guided by a set of principles which is known as the Novo Nordisk Way. It provides a clear orientation for our company and its employees by outlining who they are, what they do, and what they are hoping to achieve. Finally, it comes down to a promise that they make to one another and to the various thousands of main patients worldwide who rely on our medicines to live-happy and healthy lives.
In 1923, their Danish founders embarked on a mission to eradicate diabetes. We now have thousands of employees working all over the world, and we are definitely committed to bringing about change in the fight against diabetes and other severe chronic diseases.
10. GlaxoSmithKline Pharmaceutical Ltd.
GlaxoSmithKline Pharmaceuticals Ltd. has become the latest company to open and take the top ten spot on the list, which deals with India's pharmaceutical and biotechnology industries. It is the most recent, having been founded in the year 2000 to lay a foundation and write a success story. When it comes to brand building, the organization, which has its corporate headquarters which is in London, U.K., should be emulated.
Improving access to the definite new products and bringing them to market are critical steps toward building better, healthier communities. They rely on our more than 90-year history in India to improve people's health by offering a diverse range of products such as prescription drugs and vaccinations. They are the industry leaders in anti-infectives, dermatology, and then vaccines, and we are in the private sector as well.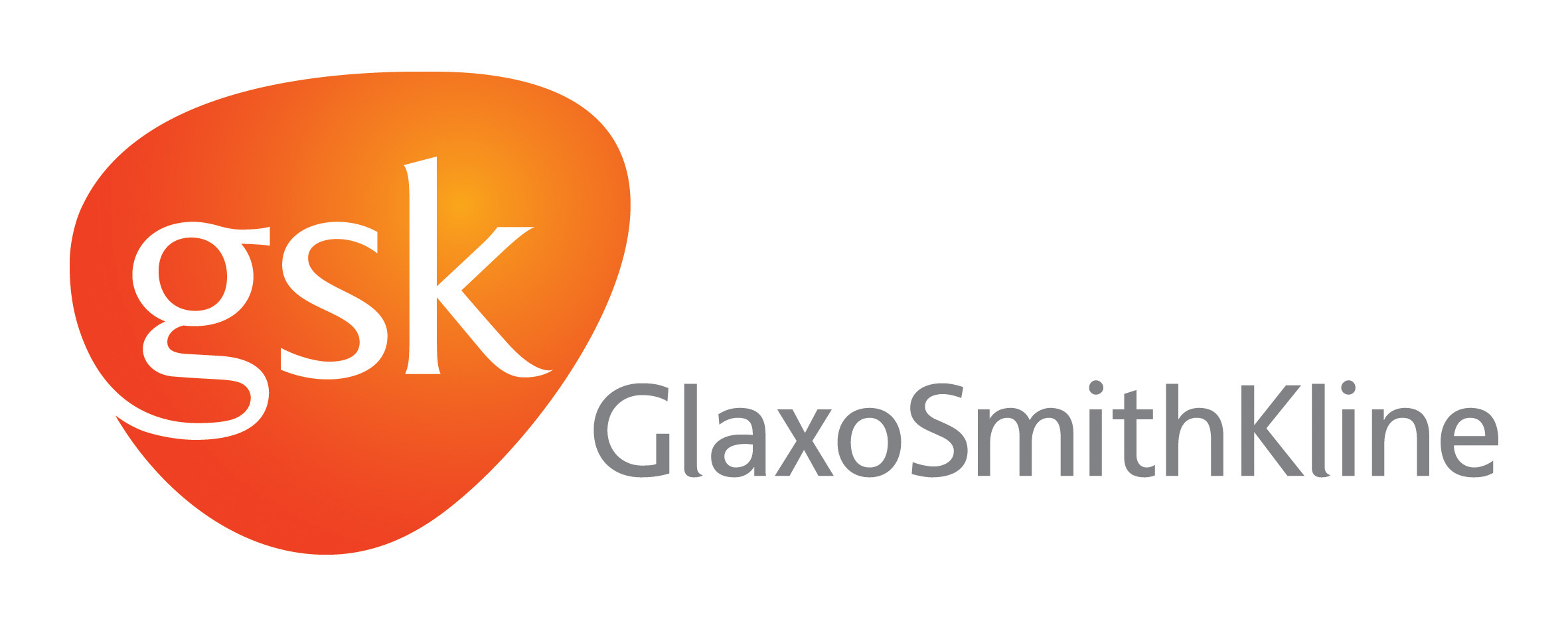 The biotechnology industry is setting the pace for the development of novel treatments that will address the unmet needs of a wide range of complex diseases. Because they frequently focus on a limited portfolio of chemicals within a specific therapeutic area, many biotechnology companies lack the funds, drug development experience, or therapeutic knowledge required to bring novel medicines to market.
Furthermore, because biotechnology companies frequently prefer a minimal internal infrastructure, there is a need for externalized drug trials with partners who can develop a clinical development strategy tailored to a company's specific needs.
The Advantages of a Biotechnology Career
If you're looking for work or a different career change, there are several beneficial and rewarding aspects of the industry to consider.
Influencing Change-Whatever area of the biotechnology industry you end up working in, your entire focus will be on making people's lives happier and healthier. Employees in this industry are mission-driven, according to Jeanne Nicholson, an executive at the big CBG Perks and the developer of the HR Biotech Connect. They don't make nuts and bolts, she observed. They are attempting to discover a cure for all the fatal illnesses.
Few types of work have been this kind of meaning attached to the task, so if that meaning is important to you, a job in biotech will most likely bring you a lot of happiness.
Top Biotech Jobs with Exciting Future Prospects-
 The story of human evolution would be incomplete without mentioning the biotech industry's contributions. It is one of the pioneers who have made significant contributions to the healthcare sector by bringing about revolutionary changes. Biotechnology is a broad discipline with applications in areas such as food security, efficient industry work, and sustainable development.
Because the industry is responsible for improving all of the aforementioned areas, the scope attached to it is extensive. Today, the best Biotech colleges in India understand that students who are well-versed in this discipline are in high demand by companies all over the world. Things change with the passage of time and advancement, and the same is true in the workplace. There are numerous career opportunities in the biotech industry, each with its own set of responsibilities.
Top industries to work in
While the majority of biotech graduates seek jobs in the biotech industry, few wish to apply their knowledge in other fields. They have the following options:
Pharmaceutical Business

Textile Manufacturing

Nutrition in humans and animals

Healthcare

Agriculture
Best Biotech Companies to Work For
Biotechnology, as a broad field, includes a large number of companies. With the ongoing trials to develop an effective coronavirus vaccine, we are hearing the names of some of the top biotech companies in India and abroad. However, there are numerous organizations that operate under the auspices of biotechnology, and the following are the most prominent in terms of career opportunities:
Pfizer

GlaxoSmithKline

AstraZeneca

Panacea Biotec Sdn Bhd

Amgen

Abbott Laboratories Inc.
Top job opportunities available
Now that you know how many industries can absorb a biotech graduate and how many companies would gladly welcome a talented student, the next step is deciding which position to work for. Candidates have a plethora of job options due to the diverse nature of this field. So we gathered and listed the best career options among them:
Epidemiologists: The terms 'epidemiologists' and 'disease detectives' can be used interchangeably. As a result, the title suggests what their job responsibilities would be. During a disease outbreak, everyone looks up to them.
They are in charge of determining the disease's cause, how it spreads, who it can affect, and how it can be controlled. Given the current situation, the role of epidemiologists has broadened.
Medical Scientist: A medical scientist is responsible for researching human diseases and health problems, recommending appropriate preventive measures, and ultimately improving human health. To do so, medical scientists must conduct clinical trials, conduct research, design studies, and conduct experiments to better understand various health issues.
Biological/Clinical Technician: These individuals typically work in laboratories. They must ensure that all instruments and equipment are clean and in working order. They will also be required to prepare biological samples. They play an important role in conducting lab experiments and documenting the results.
Microbiologist: Because biotechnology is an interdisciplinary field, candidates can also work as microbiologists. The demand for microbiologists has increased recently and is expected to rise further in the future. As a result, this is one of the best job opportunities.
Genetic Counselors: A genetic counselor must work in clinics, laboratories, or hospitals. A genetic counselor's primary responsibilities include assessing different gene strands or DNAs to determine a person's risk of contracting a specific disease.
Biomedical Engineer: Medical equipment, machines, and instruments of various types are used in healthcare. Who creates them? Yes, they are designed and developed by biomedical engineers. To work effectively, biomedical engineers must have a thorough understanding of engineering, design, and biotechnology. They are an essential part of the healthcare industry and thus are well compensated.
Biochemist: Everything from chemicals to our surroundings has an impact on our daily lives. Things on a molecular level have a greater impact on our quality of life, and biochemists are responsible for researching this. Biochemists are in charge of closely examining various molecules and their effects on drugs and food.
 The ultimate goal of biochemists is to improve the quality of life. They can shape their careers in the pharmaceutical industry, where graduates of the best pharmacy colleges in India go, in addition to working in the biotech industry.
Biotech Product Analyst: A professional is required in any biotech company to oversee product quality. As a result, the role of biotech product analyst emerges. They must supervise the manufacturing of the products and ensure that no compromises are made with the product's quality.
Zoologists: The job title gives a good idea of what a zoologist is. A zoologist is a person who studies about wildlife. As the world's environment becomes increasingly unbalanced, zoology emerges as a panacea for restoring balance. A zoologist is someone who studies about animals and their health in various environments. He is also one who monitors various diseases and ailments that affect wildlife in order to combat them.
Food safety analysts: They typically work for companies that manufacture and process food. Food safety analysts are responsible for ensuring that all procedures are carried out to the highest standards and that FDA regulations are followed. Furthermore, they must test food products, address problems, and propose appropriate solutions.
All of these fantastic options can provide you with an impressive pay scale, recognition, and respect. So it is up to you to conduct some research to determine which career path is best for you. However, you must first obtain a degree in Biotechnology from a reputable college. As a result, you must search for the best college and then apply online. We recommend that you begin your journey to make your dream a reality right away, without wasting time. Best wishes for the future.
India is on its way to becoming a $100 billion bio-manufacturing hub.
India is one of the top 12 biotechnology destinations in the world, and the third largest in Asia Pacific. By 2022, India's biotechnology industry will have surpassed US$80.12 billion, up 14% from the previous year. In the last ten years, the Indian economy has seen a tenfold increase in valuation, with COVID-19 providing the industry with a much-needed boost. Today, India is positioned as one of the leading destinations for bioinnovation and biomanufacturing, and is thus identified as a sunrise sector and a critical component of India's vision of reaching a $5 trillion economy by 2024. Biotechnology in India is divided into four sectors: biopharmaceuticals, bioagriculture, bioinformation technology, and bioservices.
Biopharmaceuticals: India is one of the world's largest suppliers of low-cost drugs and vaccines. India is also a market leader in biosimilars, with the most biosimilars approved in the domestic market.
agriculture: With nearly 55% of Indian land under agriculture and related activities, India is a major producer of Bt-Cotton and has the world's fifth largest area of organic agriculture land.
BioIndustrial: The use of biotechnology in industrial processes is revolutionizing manufacturing and waste disposal throughout the country.
BioIT & Services: India has a strong capability in contract manufacturing, research, and clinical trials, and it has the most US FDA-approved plants outside of the US.
With a 17% CAGR, the market is expected to reach $150 billion by 2025 and $300 billion by 2030.
5300+ biotech startups, with a projected 10000 by 2025

760+ biotech firms

There are over 750 biotech products on the market.

1 million skilled biotech workers

4th largest producer of ethanol

The fifth-largest area of organic agriculture land in the world

7th Most Popular Clinical Trial Location
Industry Situation
The Indian Biotechnology Industry, valued at $ 80.12 billion in 2022, is expected to grow to $ 150 billion by 2025 and $300 billion by 2030.
Rising domestic and international demand is propelling the Indian biotechnology sector forward. Domestic demand is being fueled by initiatives such as Aatmanirbhar Bharat and Make in India, while overseas demand for Indian vaccines and biopharmaceuticals is being driven by India's globally competitive efficacy. India exports vaccines to more than 150 countries and is a popular location for contract manufacturing and clinical trials. Companies are leveraging generics and biosimilars to reduce healthcare costs, and India has positioned itself as a hub to provide affordable access to innovative and inclusive healthcare solutions.
The biotechnology segments have the following percentage share:
68% are biopharmaceuticals.

33% for diagnostics

13% in therapeutics

Vaccines (22%)

BioAgriculture-13%

12% Bt-Cotton

1% biofertilisers, biopesticides, and biostimulants

12% BioIndustry

7% Biofuels

5% enzymes

7% for BioIT and BioServices
 edited and proofread by nikita sharma