Trends
Top 10 best cybersecurity software in India 2023
Cybersecurity software is a must for the cyber security and privacy of a corporation or a person. The technique used to defend against cyberattacks on the network, system, or applications is known as cybersecurity. It serves as protection against identity theft, cyberattacks, and illegal data access.
Application security, information security, network security, disaster recovery, operational security, etc. are just a few of the numerous elements that make up cybersecurity. To defend against a variety of cyber threats, such as social engineering, malware, phishing, and ransomware, it must be kept up to date.
As technology advances and new gadgets are added to the cyber world daily, security has become a major worry for both consumers and businesses. If a device or network is not adequately safeguarded, cyber thieves can harm or access it. According to projections, cybercrime losses will exceed $ 10.5 trillion by 2025. Businesses are particularly vulnerable to cybercrime because they are large data collectors and repositories. Cybersecurity is therefore essential for all software globally. Fortunately, several cybersecurity Software in India are ready to help.
What Does Cyber Security Software Do?
Protecting all organizational assets from external and internal threats as well as potential interruptions from natural catastrophes is the primary goal of a cybersecurity group. Cybersecurity is the umbrella term for a multitude of strategies, processes, and technical breakthroughs that secure the availability, confidentiality, and integrity of computer networks and data. Effective cybersecurity Software have the following traits: They also deploy coordinated efforts across all information systems.
Application Security
Application security entails the integration of multiple protections against a variety of online threats into all software and services. To reduce unwanted access to or change of application resources, secure application designs, secure programming, and robust data input validation are necessary.
Identity Administration
Frameworks, procedures, and practices that provide authentication and authorization of authorized users to firm information systems are included in identity management.
Data Protection
To secure the protection of all data, data security services require putting robust information storage systems in place. Both data at rest and data in transit (information moving from one device to another) are covered by this.
Network Protection
Implementing hardware and software safeguards for the network and infrastructure against illegal access, interruptions, and abuse constitutes network security. These initiatives aid in defending the company's assets from both internal and external threats.
Mobile Protection
One of the most important networks security services is mobile security, especially if your business uses mobile devices. This relates to defending against risks like malware, unauthorized access, and device loss or theft for both the corporation and the individual's information kept on mobile devices like cell phones, laptops, and tablets.
Cloud Safety
Designing safe cloud infrastructures and applications for a business using several service providers, such as Google, AWS, Rackspace, and Azure, is referred to as cloud security. Protection from numerous attacks is ensured by the efficient arrangement.
Planning for business continuity and disaster recovery
These services deal with procedures, monitoring, and alerts to assist a business in maintaining the availability of crucial systems as well as in resuming lost activities and systems following an incident.
User Instruction
For increasing understanding of best practices, organizational processes, and regulations, as well as monitoring and reporting suspicious actions, formal training is crucial.
Cybersecurity: The Importance and Challenges
The adoption of new software is always rising, and the technical environment is constantly changing. Particularly so in sectors like banking, government, the military, retail, healthcare, education, and energy, Both cable and wireless communication networks are making more information available.
Criminals value highly sensitive information, so it must be secured using robust cybersecurity methods. The key to preventing threats is threat detection, which is where cybersecurity firms come in. Businesses that do not take cybersecurity precautions and are unaware of the vulnerabilities in their infrastructure are at risk. Sharing best practices with businesses is part of the role of cybersecurity software. Here are ten ideas to get you started.
New products to think about a relatively new device available that may be used to block concealed threats that evade preventive security measures. It protects a business from persistent footholds, ransomware, and other assaults by concentrating on a particular collection of attack surfaces, vulnerabilities, and exploits.
Even the most sophisticated threat actors won't be able to defeat these measures because of the combination of automatic detection and genuine human threat hunters. It automatically recognizes, investigates, reacts to, and reports all situations. Another more recent product operates continuously in the background, round-the-clock, 365 days a year, looking for dangers as they emerge and eliminating them before they have a chance to wreak havoc on your network. For the most protection, they should be used in conjunction.
Conduct cybersecurity training and education.
Employee education on cyber security issues is necessary as a risk management tool. Even if staff members do inadvertent activities that result in a security breach, even the finest technical measures may be ineffective. The greatest method to reduce the likelihood of a security breach is to increase knowledge of corporate regulations and best practices through lectures, online courses, and videos.
Conduct risk analysis
Software must conduct a comprehensive risk assessment to identify and rank all important assets according to the harm that would result if one of them were compromised. This will assist in informing choices on how to allocate its resources to protect each priceless item.
Make sure you maintain and update software patches and vulnerabilities.
A company's internal or external IT teams must categorize, detect, fix, and mitigate the vulnerabilities present in the networks and applications they use. Software vendors occasionally provide updates to fix and mitigate these vulnerabilities. Protecting a company's assets requires installing these updates.
Apply the least privilege principle.
Personnel should only be given the permission necessary to carry out their responsibilities to limit successful security breaches. All high-level employees who have unrestricted access should also utilize two-factor authentication.
Conduct recurring security audits
Conduct regular security audits to detect security problems early and to foster a secure environment. Some of these reviews include penetration testing, monitoring of the dark web, reviews of the architecture design, and other evaluations. If security flaws are found, businesses should prioritize and reduce the risks as quickly as feasible.
The History of Cybersecurity
The Creeper and ARPANET in the 1970s:
Controlling access to data on the networks became a big challenge when these time-sharing systems appeared in the middle the to late 1960s and more and more jobs began to use the internet, Therefore, one approach to computer security that uses logically classified data, one level at a time, and scans the system after the jobs from the first level run before the jobs for the next levels are running and ready for them is known as "period processing." This is because these jobs for each level will be run at a specific time of the day.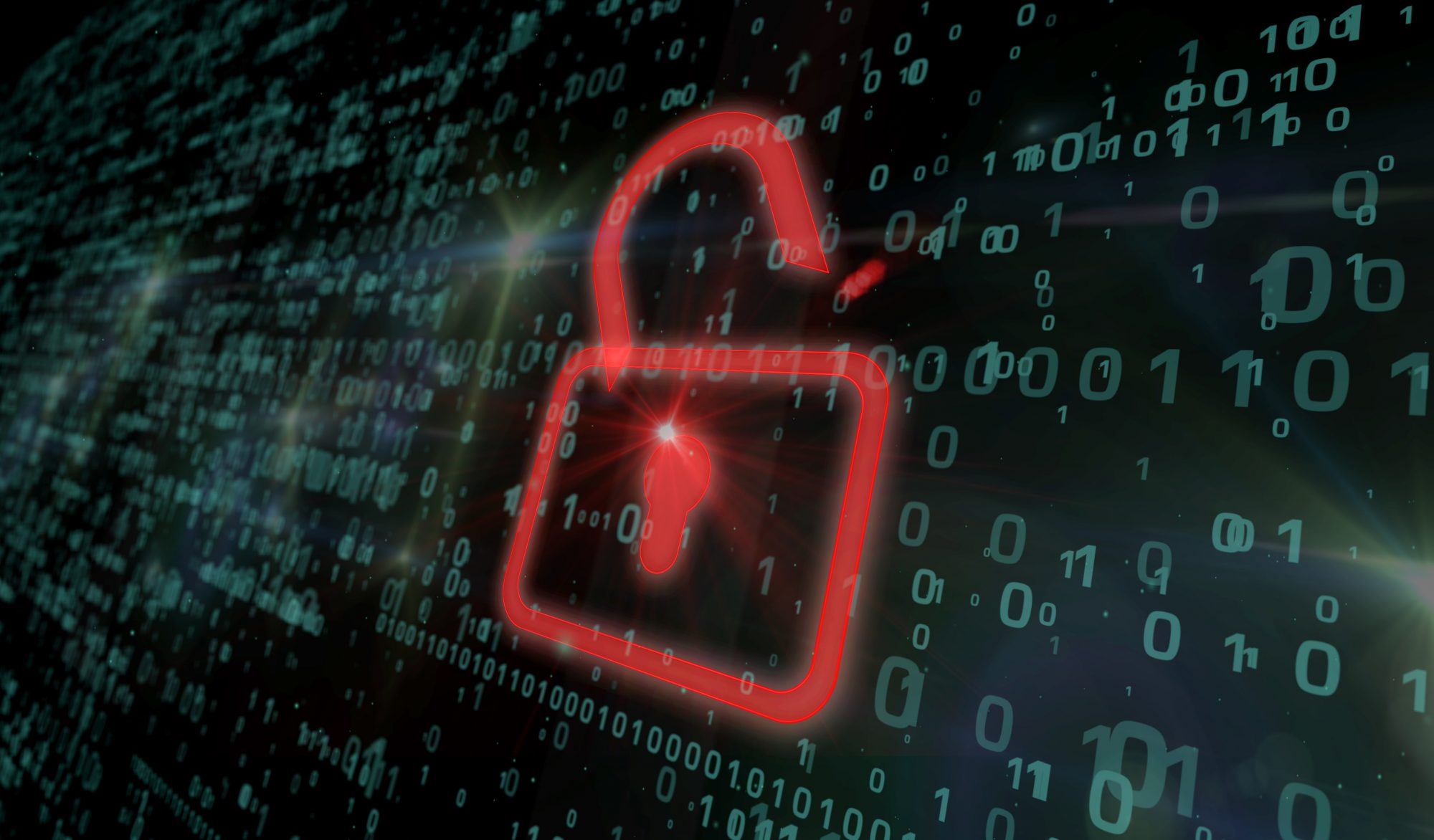 The mid to late 1970s saw another attempt with termites. Thus, the following discusses each of these. Sub connections as some cybersecurity requirements can be accomplished either by mandating that procedures be followed or by using system software mechanisms or functions to enforce the requirements, thereby reducing the need and wants for the computer software mechanisms that would be dealing with its states.
When researcher Bob Thomas developed computer software called Creeper that could traverse around the ARPANET network in the 1970s, the practice of testing for cybersecurity was born. The creator of email, Ray Tomlinson, created the software Reaper, which hunted for and eliminated Creepers. Reaper created the first-ever computer worms and trojans, making it the first instance of checking a malware antivirus application as well as the first self-replicating program, or virus.
In the 1980s, commercial antivirals first appeared.
Although there are competing claims for the innovators of the first antivirus products, Andreas Lüning and Kai Figge released their first antivirus software product for the Atari ST in 1987. Additionally, the three Czechoslovakians developed the first new version of the NOD antivirus, and the Ultimate Virus Killer (Malware Virus Killer) was also released in 1987.
Threats became more varied and numerous in the 2000s:
Early in the new millennium, organized crime began to heavily invest in professional cyberattacks, and governments started to crack down on the illegality of hacking by handing out severe fines to those responsible. Information security has continued to advance as the internet has, but unfortunately, so have viruses.
Future developments in cybersecurity after 2022:
The cybersecurity markets are still expanding. According to Statista, the size of the worldwide cybersecurity industry is expected to increase to $345.4 billion by 2026. One of the most prevalent risks to any organization's data security is ransomware, and its use is expected to rise.
Surveillance is frequently the initial step in a multi-stage, all-encompassing strategy used in cyberattacks. The targeted networks' information is then acquired. Ping scans and port scans are two examples of tools that identify hosts' locations and the services they provide. The services' vulnerabilities that were found in the first step are exploited remotely in the second stage. A multi-step attack could take days or even months to finish, but if it succeeds, the attacker has access to the whole system.
Knowing the background of cybersecurity provides a broad picture of how it has developed from early rudimentary trials. According to recent figures, the incidence of cybersecurity will keep increasing. Cybercriminals are masters at carrying out stealth stock assaults by utilizing cutting-edge technology like artificial intelligence (AI), blockchain, and machine learning (ML).
Civil society debated or objected when Indian parliamentarians swiftly enacted an amendment to the IT Act of 2000. The Amended Acts included a long range of behaviors that were deemed computer-based cybercrimes, including charging for different cyber security tasks. Additionally, hacks have demonstrated that attackers are capable of getting beyond well-known security measures like two-factor authentication, so businesses and security firms must now consider their approach to cybersecurity more than before.
Future cybersecurity will need academics and security professionals to focus exclusively on utilizing the advantages of developing technology. They must reduce the frequency of cyberattacks and the damage they do when they are remedied.
Since most activities in businesses are now automated, attackers are now more concerned with jeopardizing system security. Artificial intelligence is being included in antivirus and firewall systems to attain smarter detection and response capabilities. The goal is to stop malware from shutting out system users or stealing important data to carry out routine activities. A 5G network's emergency future is expected to automate crucial infrastructure, such as transportation, as technological advancements drive and cyberattacks expand.
Check Point
With a focus on network security, endpoint security, cloud security, mobile security, data protection, and management, Check Point is a global software and hardware-software corporation with headquarters in the United States and Israel. Check Point Software Technologies Ltd. is a leader in the world of corporate and governmental cybersecurity solutions. By detecting malware, ransomware, and sophisticated targeted threats at an industry-leading rate, Check Point's technologies shield clients from 5th generation cyber-attacks.
Cloud, network and mobile devices are all protected by Check Point's multi-layered security architecture, "Infinity Total Protection with Gen V advanced threat prevention." The most complete and user-friendly security management solution is provided by Check Point. More than 100,000 Software of all sizes are protected by Check Point.
Resolver Vulnerability Management
A complete cyber security solution for small businesses and government organizations is Resolver Vulnerability Management. For Windows, Resolver Vulnerability Management offers a complete solution. This online cyber security system includes priority setting, patch management, incident management, policy management, and endpoint management.
Kogni
You can organize and safeguard critical data with the aid of Kogni, a cyber-threat intelligence tool. Some of the software's features include Data Discovery, Document Recognition, Prebuilt workflow, Data Security, and Data Masking.
The popular data security system Kogni is available in both North America and Asia. In enterprise data sources, Kogi identifies sensitive material, protects it, and continuously scans for additional sensitive data. Among the laws that Kogni helps businesses comply with are GDPR, PCI, HIPAA, PHI, FERPA, and others. Kogni is a data security firm that aids Software in going beyond perimeter security. Kogni's approach to data security reduces the effect of a data breach, helps organizations comply with legislation, and permits data governance efforts by monitoring for policy breaches.
Astra Web Security
Web application security and solutions provider Astra Security has operations in both the US and India. Through real-time malware monitoring, threat prevention, malware eradication, and website protection services, they offer comprehensive website security solutions. The company's main product, ASTRA, combines a strong feature set of manual and automated penetration testing tools with an in-depth vulnerability assessment and a proactive threat response.
Every day, Astra finds and thwarts over a million assaults on the online applications of its clients. Using the VA/PT solution, approximately 100,000 vulnerabilities in client applications have been found. The cutting-edge cyber security solution known as Astra Online Security offers small, medium, and large businesses web firewalls and security testing services. Some of the features include Incident Management, Behavioral Analytics, Vulnerability Scanning, and AI/Machine Learning.
Your website's go-to security solution is Astra. With Astra, you won't have to be concerned about malware, credit card hacking, SQLi, XSS, SEO spam, comment spam, brute force attacks, or any of the other more than 100 types of online risks. As a consequence, you can do away with various security measures and trust Astra to take care of everything instead.
Netsparker
One of the most important cyber security tools, Netsparker Security Scanner, identifies vulnerabilities and weaknesses in online apps and provides superior security solutions. Additionally, included are vulnerability scanning and IOC verification. Everything started in the year 2006. A pioneer in the security sector, Ferruh Mavituna, spent hours and days managing vulnerability assessments, weeding out false positives, and manually validating the outcomes of automated web security scans.
His desire to provide a complete security solution was inspired by his dissatisfaction. Teams can grow their efforts without adding additional staff because it is fully integrated into the SDLC and significantly lowers the number of false positives that are reported. The online application security tool Netsparker, which rapidly confirms vulnerabilities discovered, made its debut in 2009. Its unmatched Proof-Based Scanning Technology from Netsparker is what gives it such perfect precision.
When Netsparker's claims of dead-accurate scanning were first made public, industry veterans and suppliers expressed skepticism since they believed it was impossible to create a scanner with complete accuracy. Netsparker has disproved the industry with a technology that can validate findings without sacrificing coverage and consistently earns the highest vulnerability detection rate and accuracy in third-party comparisons.
In the modern day, Netsparker has developed into a market-leading online application security solution. Incorporating CI/CD and other SDLC technologies with Netsparker enables teams to create fully customized processes that automate vulnerability assessments, triaging, and verification.
According to independent benchmarks, Netsparker's technology offers the most accurate and reliable vulnerability detection. Leading international businesses like Samsung, NASA, Microsoft, and Siemens rely on Netsparker to guarantee the security of their online applications, web services, and web APIs.
Barkly
Barkly is enhancing endpoint security by fusing the most effective defense, the cleverest technology, and simple administration. The Barkly Endpoint Protection PlatformTM blocks attacks from all vectors and purposes, including exploits, scripts, executables, and ransomware. Due to its continuous machine learning engine, Barkly is the only defense with visibility into all system levels, including the CPU. Through nightly malware and customer-specific goodware training, this engine transforms threat intelligence into effective security.
Barkly requires no security expertise to set up, deploy, and administer from any desktop or mobile device. Barkly has received independent certification from Coalfire and AV-TEST for HIPAA, PCI DSS, NIST, and anti-virus replacement. An outstanding group of security and SaaS experts from IBM, Cisco, and Intel established Barkly, while NEA and Sigma Prime served as investors.
Webroot SecureAnywhere
One of the best computer security tools for spotting endpoint protection is Webroot. It protects against web-based viruses and internet issues. Instant access from any location, at any time, comes with the whole package, which also includes quick deployment, online setup, real-time data, and intelligence stage. An intriguing Windows and Mac program that has a novel approach to virus detection is Webroot SecureAnywhere AntiVirus.
The majority of Webroot's effort is spent on intelligent behavior monitoring, which enables it to identify even the most current attacks. The majority of Webroot's effort is spent on intelligent behavior monitoring, which enables it to identify even the most current attacks. Webroot focuses most of its time on smart behavior monitoring, enabling it to identify even the most current threats. This is in contrast to competing suites that spend a lot of time detecting known malware (often needing stacks of background processes and frequent downloads of large signature definitions).
The application is tiny (15MB on our test PC vs. 1GB+ for many suites), and scans usually take only a few seconds to complete because it isn't looking through every imaginable file for known dangers. (According to the Webroot website, it is 60 times faster than certain competitors.)
Webroot SecureAnywhere AntiVirus offers a wide range of functionality despite its compact size, including antivirus, real-time antiphishing, an extra anti-ransomware layer, a basic firewall, and network monitoring.
AppTrana
AppTrana is a platform for website and application security that helps businesses manage and maintain cloud security through the use of scanning, pen testing, risk detection, always-on security, WAF, traffic monitoring, and other capabilities. It offers a 360-degree view of the user's application security through dashboards, visual reports, notifications, and warnings.
AppTrana uses manual pen testing and automated security scanning to continuously monitor risks. The dashboard displays data such as discovered vulnerabilities, total attacks, bandwidth used, action plans, and more. Businesses may protect their websites and applications by fixing vulnerabilities and monitoring DDoS attacks. Using AppTrana's visual analytics, users may evaluate the number of blocked attempts and spot any trends in attacks. Users may also use Global Edge Locations to check website performance.
Due to its quick defense against discovered vulnerabilities and round-the-clock protection against DDOS, bots, and new security threats, AppTrana is excellent for growing organizations.
NetFoundry
With NetFoundry, the market leader in application-specific networking, businesses can link distributed applications in any cloud, on any device, and from anywhere with remarkable ease. The NetFoundry platform enables businesses to securely connect apps without the need for VPNs, specialized equipment, or private circuits. NetFoundry has offices in San Francisco, New York, London, Bangalore, and Singapore, in addition to its headquarters in Charlotte, North Carolina.
Simplify and future-proof your efforts in application development, security, and connectivity by lifting your network above your infrastructure. Power and agility are provided by NetFoundry by abstracting infrastructure.
The NetFoundry platform is a zero-trust networking-as-a-service (NaaS) solution that is programmable, cloud-native, and software-only and enables clients and partners to quickly spin up on-demand application WANs. As code has replaced infrastructure and built-in has replaced bolted-on, developers, ISVs, SaaS providers, and solution providers may leverage NetFoundry to transform secure networking into an innovation facilitator by incorporating security into the application.
Businesses including Microsoft, IBM, AWS, SAP, and others have chosen NetFoundry to update their outdated networking infrastructure. Savings of 40–60% on costs while utilizing only software! They have helped businesses replace VPN and MPLS, change their networks, and run effective work-from-home operations.
To link the cloud, developers, and any resource, platform integrators are using SAP, Oracle, JDE, and other platforms to streamline their networking and replace complicated VPN and telecom systems. ISVs or app developers may include our code to build a networking system that is both built-in and bolt-on while accounting for the costs and challenges of telecom and hardware.
WebTitan
WebTitan is one of the most efficient computer security programs on the market, including features such as website security, the ability to eliminate unwanted objects, customizable policies, scalability and speed, strong customer support, reporting, and remote access. The hotel also offers safe Wi-Fi to help businesses.
WebTitan is a DNS-based web content filter and security layer that offers granular web content management while defending against cyberattacks, malware, ransomware, and malicious phishing. Every day, the WebTitan DNS filtering technology discovers 300,000 iterations of malware and filters about 2 billion DNS requests. WebTitan is available right now for free, complete with support.
edited and proofread by nikita sharma