Trends
Top 10 Best Driving schools in India 2023
Top 10 Best Driving schools in India 2023
The number of vehicles in use is increasing daily. There are now far more best driving schools than before. These institutions provide programs and courses. The fundamentals of driving are taught in these schools' practices and programs. The classroom part of driving school education and the actual behind-the-wheel part are separated into two sections. Typically, 30-35 hours of classroom training are needed. The lectures are pretty fascinating. There are spirited debates. Videos that will get students thinking are provided in the classroom, along with solutions to current issues.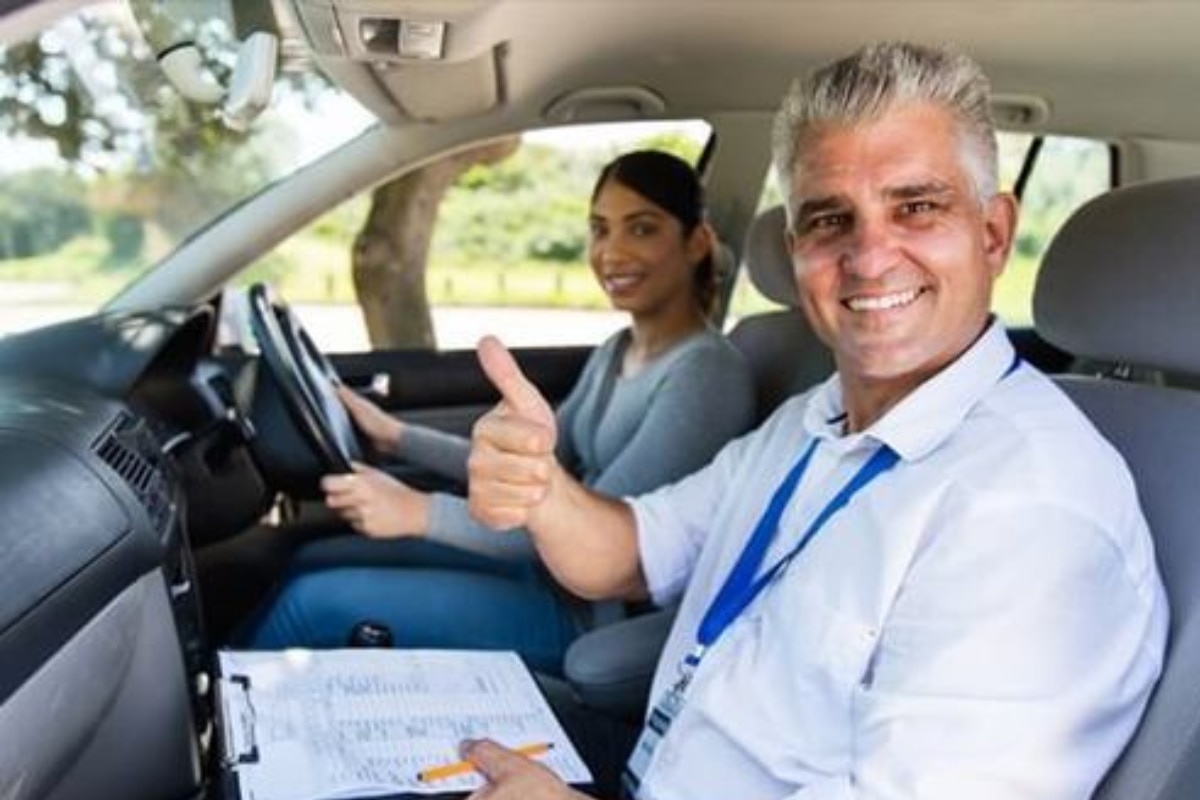 Driving schools are made to help students learn the proper behaviour. To prevent unfortunate situations, the institutions' experienced instructors teach people to be alert to observation and anticipation. These academic courses cover the appropriate usage of steering and cornering.
Students are instructed to inspect automobiles frequently. Such driving schools will instruct the people in the fundamentals of vehicle operation. They'll be able to park their vehicles properly. They learn how to reverse cars. Forward driving is taught in driving schools. They know how to use the driving and how it works—driving forward teaches them how to stop safely and steer clear of skids.
How to Get Ready to Learn to Drive
It's no anymore a privilege or a pipe dream for the average person to own a car. Many middle-income Indians now commute daily to work in vehicles, which have converted from a luxurious possession for the wealthy. The amount of traffic, working people, and population growth have all contributed to a massive increase in the number of vehicles observed on the roadways daily. It is critical that each and every motorist on the highway is an expert driver under these conditions. This helps to prevent chaotic traffic situations in addition to ensuring safety and preventing traffic accidents.
Learning to drive is crucial for your independence and security (including the safety of fellow passengers and drivers). Additionally, it doesn't hurt to expand your skill set anyway! Therefore, there are a few crucial things that you should be aware of before you hit the roads and enroll in a driving school. Please continue reading to learn more about this.
Actions to take before learning to drive
Be psychologically prepared and work on increasing your focus. Remember that driving requires intense concentration, and losing focus even for a short period of time can result in fatalities.

Have patience. You must have patience because becoming a great driver is not an easy activity or something you can learn to do quickly. When you first start learning to drive and use your car on public roads, you must always maintain attention and patience.

Learn the fundamentals and workings of the car you plan to learn to drive. Once you're on the floor, your task will be straightforward if you have a prior grasp of the car.

You need to know where the mechanical elements, like the brake, gear, and accelerator, are located. Being familiar with the hand brake, lights, and other driving-related equipment is crucial. You must be aware of where they are and what they do.
You must choose the car for which you wish to begin learning. It makes no sense to learn how to drive a non-automatic car if you own a fully automated vehicle, and the opposite is true.

Find some reputable driving schools in your neighborhood. Even though your family or a friend can teach you how to drive, enrolling in a driving instructor is always preferable because the instructors there will guide you with amazing technical expertise and patience. This will allow you to succeed as a fantastic driver.

You should fundamentally understand roads, traffic signals, and critical driving regulations.

Make sure to schedule your classes when you can focus on driving without stress. Be watchful and cautious because a small error can have a major impact.
The best driving academies in India are listed here. They have been operating successfully for many years and have received positive evaluations from the public.
1. Good Luck Driving School
Motor Training School: Good Luck is an established business in India and is located at 27 Queens Rd, Roshni House, 27 Queens Street, Charni Street, opposite Charni Road Train Station, Charni Street, Mumbai – 400004. Its goal is to provide specialized services and a selection of high-quality, reasonably priced products.
They have been able to achieve and maintain a leadership position thanks to a strong customer focus philosophy and an ongoing pursuit of world-class quality and services. The GOOD LUCK MOTOR DRIVING SCHOOL assists People of all categories in getting a car license and provides car driving services.
Additionally, they provide services for different transportation-related issues, including car registration, license renewal, new license issuance, license transfer, and other enforcement and regulatory services. The 100% hassle-free and total satisfaction guarantee is provided by GOOD LUCK MOTOR Driver's Ed. It provides a one-stop shop for all transportation-related issues.
Driving School
The GOOD LUCK MOTOR DRIVING SCHOOL provides instructions for all makes and models of vehicles. They have a variety of cars, including the Alto, Ciaz, Cellario, Wagon-R, and Maruti-800 (front). By providing you with thorough instructions in accordance with the law, they fully reimburse you for the money you spend. They even have a fleet of brand-new cars and competent trainers.
Terms and conditions: The training session will last about 25 to 30 minutes.
Before 120 days have passed, students who want to get international driving allowances must register with the institution.

Students should notify the school in preparation if they have any physical flaws or eye issues.

The students will be required to follow any modifications to the rules and regulations, the R.T.O. fee structure, or any governmental changes.

A driver's test will be taken 30 days after receiving a learning permit.
2. Vaidya Motor Training Institute
As a top-notch, government-recognized institution that teaches its students the best major driving skills, Vaidya Motor Training Academy presents itself. We have a proven track record of giving many students top-notch training. As a result, we are now regarded as Mumbai's most dependable, efficient, and high-quality motor driving school. Vaidya Motor Training School, which was founded in 1950, advertises itself as a top-notch, government-recognized institution that provides its students with amazing practical driving skills.
They have a proven track record of giving many students top-notch training. As a result, they are regarded to be Mumbai's most dependable, efficient, and high-quality motor driving school.
The company's maker, Mr. Krishnakant Laxman Vaidya, was a man with a bright future. It takes consistent effort, hard work, honest commitment, and attention to customer service to achieve amazing achievement and name recognition. He began his firm at a modest location in south Mumbai. Today, Mr. Sujesh K. Vaidya and Mrs. Vandana S. Vaidya's Vaidya Motor Training Academy are well-known because of their dedication and hard work.
A fleet of vehicles and bicycles With our newest and well-maintained fleet of cars and bikes, including the Maruti Swift, Honda City(iv-tec), Hyundai i10, Tata Indica, and other contemporary vehicles, you may enjoy a comfortable learning experience. The best option for family members is for them: Safe and practical instruction for your loved ones.
3. IDTR Certified Instructor of Driving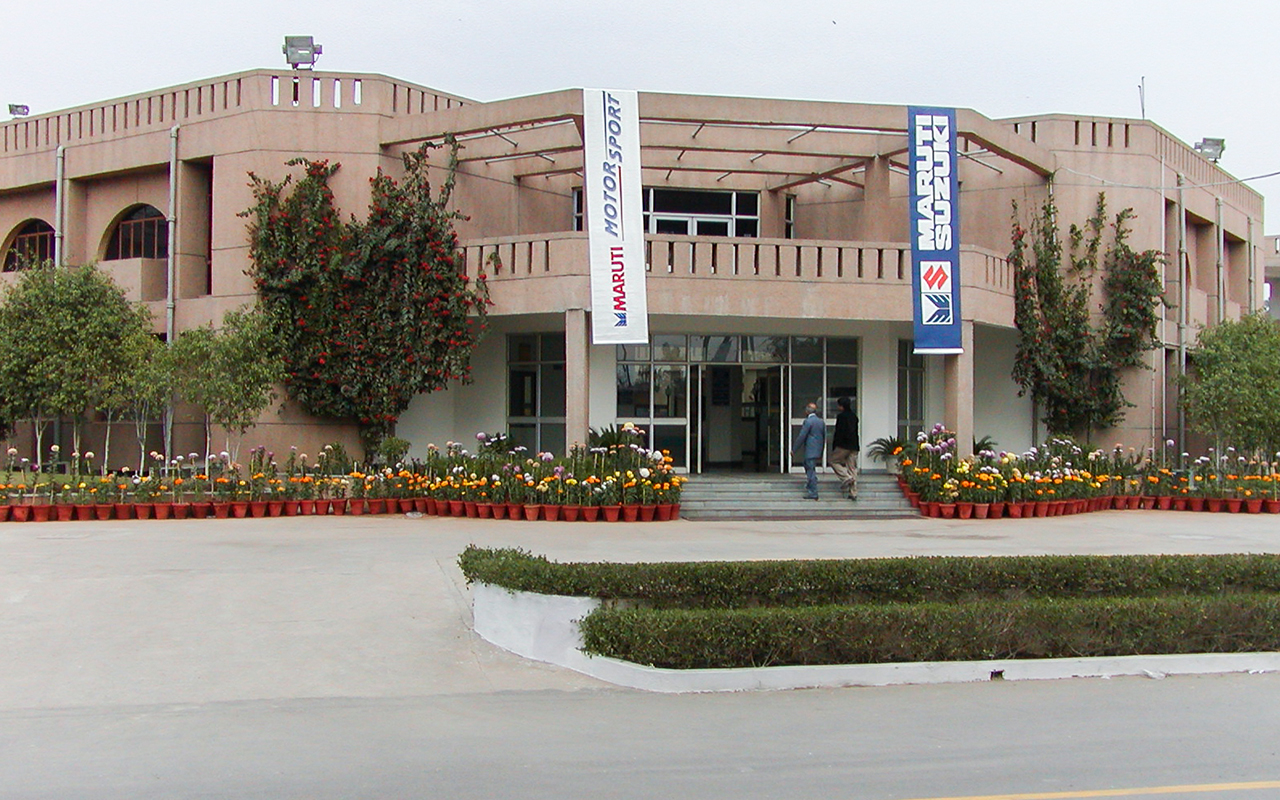 The Transportation Department and Maruti Suzuki India Ltd. have partnered to create the Institute of Drive & Traffic Research. With the aid of top-notch training facilities and knowledgeable instructors, the IDTRs' main goal is to teach drivers of both passenger and commercial vehicles. The gym settings in these IDTRs stay very near to the experience of driving on Indian roads because of the use of scientifically built training tracks and simulations.
The IDTR has established a reputation and has become one of India's top driving and traffic safety training centers.
Facilities
Internationally standardized training and testing facilities with scientific engineering.

A collection of well-kept automobiles in a variety of classes.

Simulators for cars and heavy vehicles that are realistic to provide you help before you get on the road.

Generous classrooms outfitted with the newest technology for training.

Drive lab for real-world usage

A canteen facility

A current library.

Automated system for processing test results from theory and simulator exams.

A completely computerized system for certification and registration.

Eco-friendly and green surroundings.
4. SharpDrives
SharpDrives provides an ideal learning environment to advance your driving abilities. Unlike traditional learning courses, our intelligent services are created with your availability in mind and focus on particular areas that need work to help you become your best driver. While taking our courses, you will be comfortable, safe, and quick, thanks to how our instructors have developed.
They provide driving instructors to train you in your own car to improve your driving abilities. The instructor shows up where they are supposed to on time. If it has been a while since you last drove, the instructor will drive the vehicle safely from the parking spot to a safer area where your training will start.
While you practice in different traffic situations and on multiple roads, the teacher analyses your driving abilities to understand how you drive and offers better strategies. The training covers fundamental car troubleshooting, parking processes, and reverse parking.
5. GaadiLicense
A neighbouring driving school and personal instructor booking website are called GaadiLicence. Additionally, choose reputable service providers to reserve R.T.O. services easily. The staff at Gaadilicence.com makes it simple to obtain car training and the accompanying R.T.O. services while at home. Previously, this process needed customers to wait in line behind driving schools or agents even after making full payment. They guarantee fixed, affordable pricing for the solutions and thorough direction at every step of the way.
6. Maruti Suzuki Driving School
Since 2005, Maruti Suzuki Drivers Education has been a driving education innovator. Maruti Suzuki Drivers Education has raised and redefined the norms for driving instruction in the country, driven by cutting-edge training materials and technology. Since the famous Maruti 800 was introduced in 1983, Maruti Suzuki has been at the forefront of a change revolution, converting a nation's need for transportation into its enjoyment of it.
Maruti Suzuki, which has heralded an automotive revolution over the years, has invented category-defining design, technology, and experience. From the Maruti Zen, Esteem, and Omni to the Swift, Brezza, Baleno, and Ciaz of today, Maruti Suzuki has completely rethought the idea of what constitutes an automobile.
The way Indians drive has changed due to Maruti Suzuki's continual integration of new technology into its vehicles, including S-CNG, Auto Shifter Knob (A.G.S.), Intelligent Hybrid, S-Connect, SmartPlay, and many more. Maruti Suzuki has revolutionized the automotive retail environment and delivered never-before-seen customer experiences through NEXA, Maruti Suzuki Arena, and True Value.
What can you expect as a Maruti Suzuki Driving School student?
Skilled Training Professionals

Modern technology for practical learning

Instructive theoretical sessions;
7. New Nanda Driver Education Center
This location, one of the most reputable driving schools in Delhi, will have your motors revving in no time. Many people value Mr. Santosh, the strength coach, for his expertise and knowledge. People can enroll in engaging and educational courses. An entire eight-day program and an intermediate 15-day course are both available. You can select your one-hour timeslots from 6 am to 8 pm whenever you like (Monday to Saturday).
They have become masters at providing consumers with top-notch services over the years. They are well-known in the industry for providing top-notch services, which elevates them to the position of best driving instructor in Delhi. They adhere to stringent quality control procedures at all stages of the production process, which has made this feasible. Due to the following areas of strength they have, these have become one of their most favored clients:
Approved by the government.

The best and oldest driving school in Delhi (Founded in 1957)

The most reputable driving school in Delhi.

Flexible hours to suit the needs of the consumer.

Reasonable costs

Simple installment payments

Reliable and experienced drivers.

Drivers who are courteous and competent.
8. Yadav College of Motor Vehicles
This location provides economically priced classes, effective teaching methods, and driving lessons to motivate your confidence. In no time, they'll have you relish all the benefits of moving.
Location: Kamla Nagar. We advise you to phone them and find out if they can serve you if you live in or around Kamla Nagar because there may be location-specific fees. Since 2007, Yadav Motor Driving School has been helping people. Their driving schools are government-certified and insured. Yadav Motor Driving College is the Best Motor Driver Training Course in Delhi/N.C.R. For well over 14 years, Yadav Motor Driving College has served Delhi and the surrounding area.
They can quickly get you ready for the road. They provide people with expert driver education programs that help them become safe, confident drivers. Their driving instruction and road test vehicles are dual-regulated, insured, and the newest versions.
9. Katyani School of Training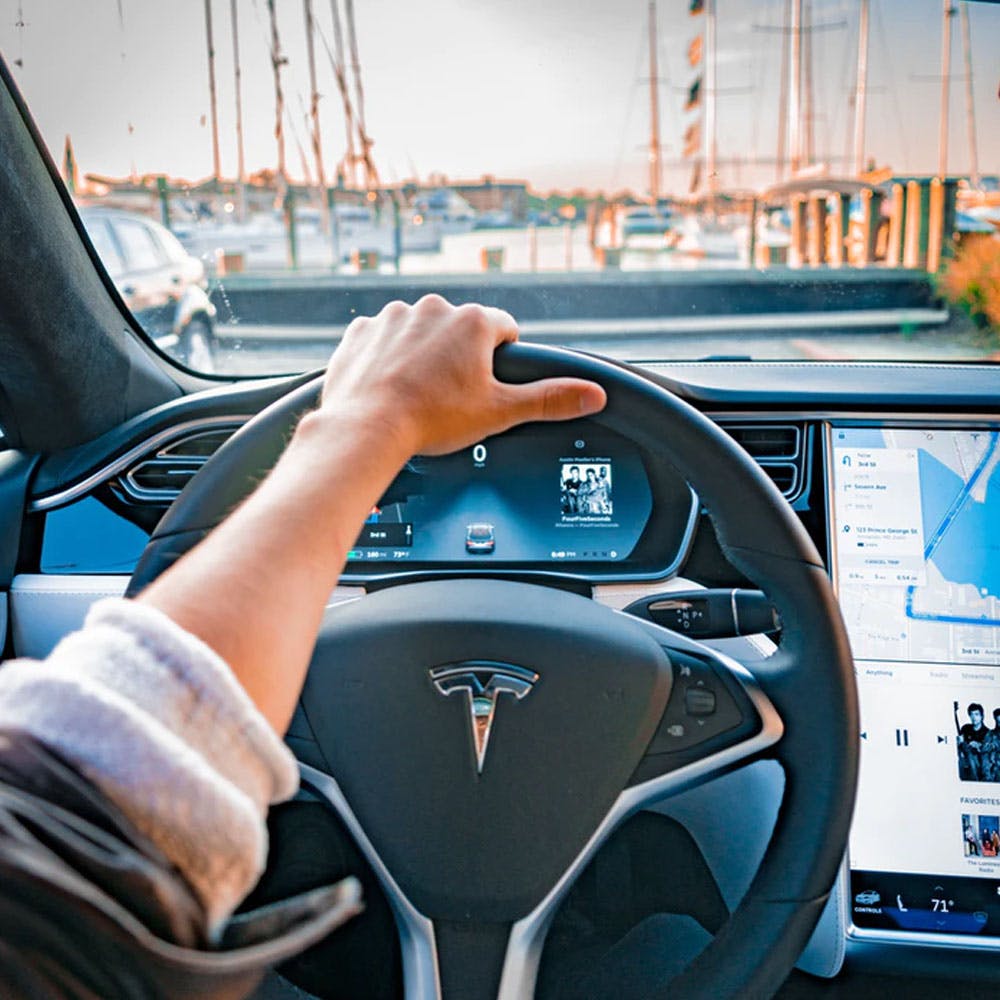 Beginners, hurry over here for a collision course in driving (because you can't drive yet). The instructors here will gently educate you on how to operate in their methodical style, correcting all of your mistakes as you go until you develop into a responsible driver. You need to be aware of the fact that they only serve Nizamuddin and not other areas of Delhi.
The Best Motor Driving Education School in Delhi/N.C.R. is Katyani Motor Driving School. Serving Delhi and the surrounding area for well over five years Katyani Driving School.
Their seasoned driving teachers provide private driving lessons that meet the defensive driving criteria and prepare learners of all ages and ability levels for driving tests. With students, their instructors are kind and understanding. They are qualified, competent, and thoroughly insured. You receive individualized, attentive coaching catered to your requirements and learning style when you go behind the car during your one-on-one driver training.
10. Vandana Motor Driving Training School
Although they only have locations in Udaipur, Vasundhara, and Vaishali in Varanasi, they have received fantastic reviews for their work's high calibre and gentle teaching methods. I suppose we'll run into you shortly on the road? People now readily believe that this driver's education has been around for a long time thanks to the kind of reputation they have developed in a brief period of time. Learning at this driving school is constantly enjoyable because of the unique offerings and competent teaching approach.
Advantages of driving schools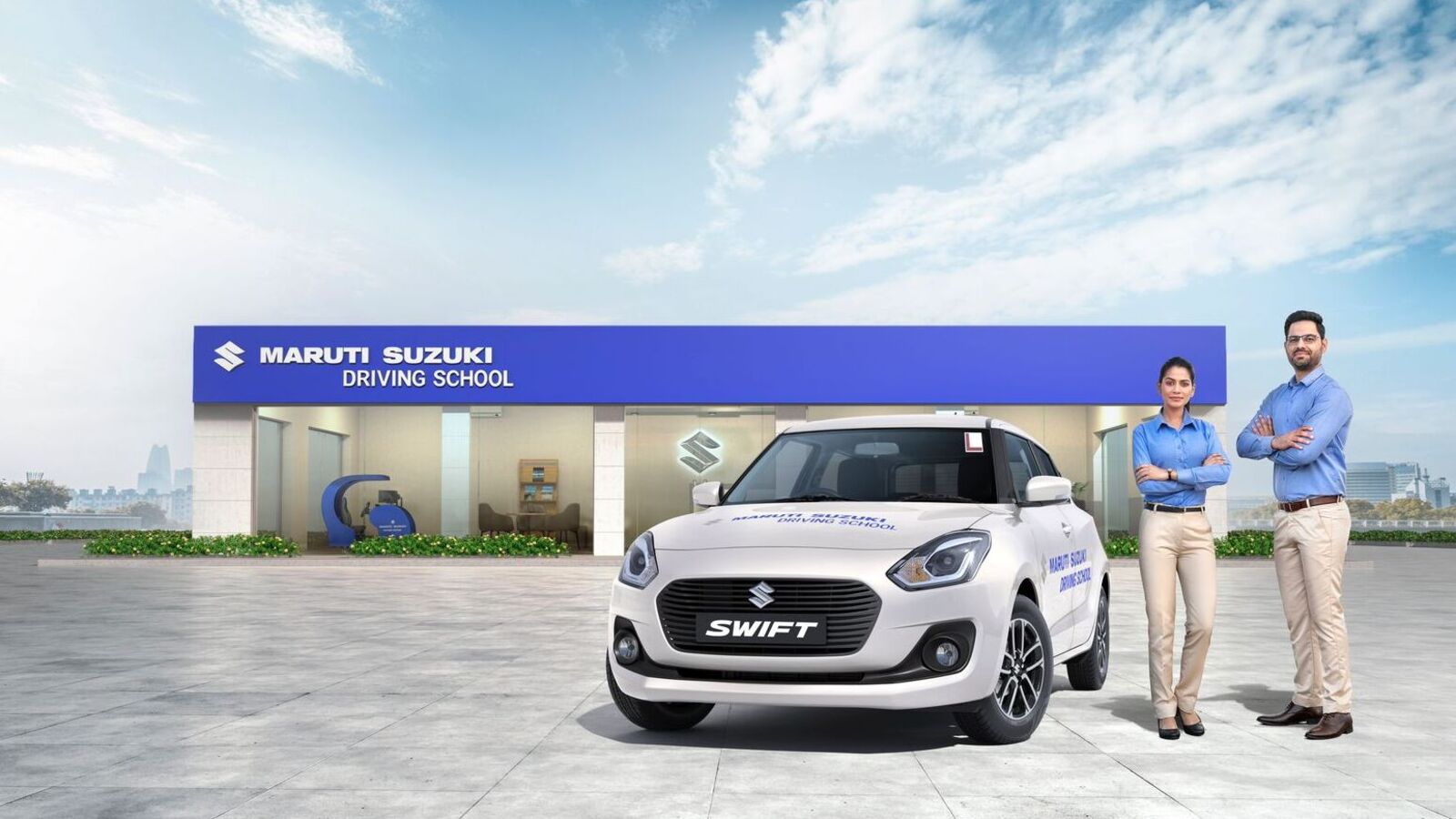 In our daily lives, we have acquired training for the most sophisticated talents. They enroll in music classes, send our children to summer camps, or engage sports trainers. However, we sometimes take learning those abilities for granted when it comes to cars. However, receiving instruction from qualified teachers is crucial and majorly affects both parties' driving skills.
It can literally spare your life and save you hundreds of dollars.
1. Attending a driving school makes you safer
A 2015 University of Nebraska-Lincoln study found that driver education dramatically lowers the number of collisions and traffic penalties among new drivers. Teenagers who did not accept formal instruction were, in fact,
75% chance of receiving a traffic ticket

24% likelihood of being in an accident that results in injuries or fatalities

16% greater likelihood of experiencing some type of mishap
In a similar vein, the Center for Disease Control and Prevention (C.D.C.) investigation discovered. According to research, more thorough G.D.L. programs are linked to decreases in fatal collisions of 26% to 41% and total crash reductions of 16% to 22% in 16-year-old drivers.
These studies present that getting instruction from licensed driving instructors improves your readiness for driving and lowers your risk of getting into citations and accidents. 
2. Driving School Is teaching Local Driving Laws:
The law that governs driving is complex. These laws vary from state to state and undergo periodic revision. The most recent traffic rules for their condition are current knowledge for certified driving instructors.
3. Driving Schools Teach Driving Etiquette:
Driving involves more than just obeying the rules of the road. It is possible for us to share the highway with other motorists, bikers, and pedestrians thanks to specific driving etiquette regulations. In addition to the legislation, qualified driving instructors can teach the subtleties of driving etiquette. It's major to be aware of what could irritate other motorists and what might make sure that everyone goes safely and quietly in today's world where lousy driving is a genuine threat.
4. Gaining Useful Driving Experience from a Driving School
There are many things about driving that you may learn through books or videos, but taking the wheel and simply driving is what matters. Drivers are better prepared for the conditions they will face on the road with the help of a driving school program that includes several hours behind the wheel. Even when drivers "know" what to do, situations like losing grip in the rain or snow could make them fear and freeze up. Driving experience makes it easier to maintain composure and control under pressure.
5. Driving lessons boost confidence:
Lack of confidence is one of the issues that young drivers encounter very often. They could become anxious as a result, which might result in mishaps. As novice drivers learn what to do in a variety of scenarios and gain confidence in their training through experience, leading to high from a teacher can help motivate their confidence.
6. Driving School Decreases Recklessness:
Overconfidence is another issue that often plagues young drivers. Driving recklessly results from this. Young drivers can learn about the risks of traveling and the consequences of reckless driving from a qualified driving teacher.  If I have a license, what happens?
Many people equate attending driving school with receiving their first license as teenagers. Professional driving instructions, however, can also be advantageous for adults who already possess a license.
7. Bad Driving Habits Can Be Spotted and Corrected by a Driving School: As we gain driving expertise, people can get more accustomed to and at ease with the road. Although positive, it can result in certain undesirable habits. A qualified driving teacher will observe your actions while you are behind the wheel, converse with you regarding your driving practices, and be able to spot and correct any poor habits you have formed.
8. Specific Driving Skills Can Be Corrected Through Driving School:
Although you have practised driving for a while and generally feel at ease behind the wheel, some circumstances may be unsettling for you. Your instructor can assist you in developing the precise abilities you need, whether for reverse parking, combining, or something else.
Edited by Prakriti Arora