Trends
Top 10 Best Finance Companies In India In 2023
Top 10 Best Finance Companies In India In 2023
According to figures from the International Monetary Fund, India has the sixth-largest nominal Gross Domestic Product (GDP) of any country on earth (IMF). Its GDP is expected to be valued at USD 3.04 trillion and is growing at a 9.5% yearly pace. In this sense, Indian businesses operating both domestically and abroad are complementary.
Every business in India works to raise the quality of the goods and services they offer and the levels of client satisfaction. Several variables, such as a company's revenue, assets, earnings, market value, sales, and share price, affect its ranking.
The financial firm specializes in giving credit so that customers can purchase products on credit. Many finance business endeavours or undertakings need loans or credits from financial institutions. The expansion of the finance industry is crucial for the nation's growth.
Finance corporations may prove to be a vital resource for people who want aid right away or who need to pick up steam rapidly after the global economy collapsed in reaction to COVID-19. There will be a lot of startups and small enterprises searching for help.
Banks or non-banking financial companies are two examples of companies that provide financial services (NBFC). Mutual funds, home financing, insurance, debt collection, credit reporting, credit transactions, portfolio management, investment advising, stockbroking, personal or mortgage loans, etc. are a few examples of the services provided.
As opposed to a bank, a non-banking financial corporation (NBFC) is an organization that provides financial services similar to those offered by banks without possessing a banking license or being bound by banking laws. In India, NBFCs are involved in lending, hire-purchase, leasing, insurance, government-issued securities, chits, bonds, share acquisition, debentures, and other types of securities.
This might be done through direct or indirect means, such as by buying, building, or renovating a plot of land or an existing house.
Customers can obtain mortgage loans from housing finance businesses. As you are aware, the rising cost of real estate makes it challenging to purchase a home without getting a mortgage. There are several options available to you if you wish to purchase real estate. You can use a house finance firm or a bank to obtain a home loan.
Both banks and non-banking financial institutions provide mortgage loans (NBFCs). Housing Finance Companies are among NBFCs (HFCs). You may choose between a bank and an HFC by comparing the period, interest rate, and operational costs that each offers. This might take the form of direct or indirect assistance, such as the purchase, construction, or restoration of land or a pre-existing residence.
Housing finance companies offer house loans to customers. As you are aware, the rising cost of real estate makes it challenging to purchase a home without getting a mortgage. There are several options available to you if you wish to purchase real estate. You can use a house finance firm or a bank to obtain a home loan.
Both banks and non-banking financial institutions provide mortgage loans (NBFCs). Housing Finance Companies are among NBFCs (HFCs). You may choose between a bank and an HFC by comparing the period, interest rate, and operational costs that each offers. Let's examine a couple of the greatest house financing companies in the nation in more detail.
A provider of financial services is Capital One Financial Services. Four categories of mortgage lenders have been established.
Public Sector Bank

Private Sector Bank

NBFC 
Affordable Housing Loans are available from banks and non-bank financial institutions.
What are NBFCs, or non-bank financial companies?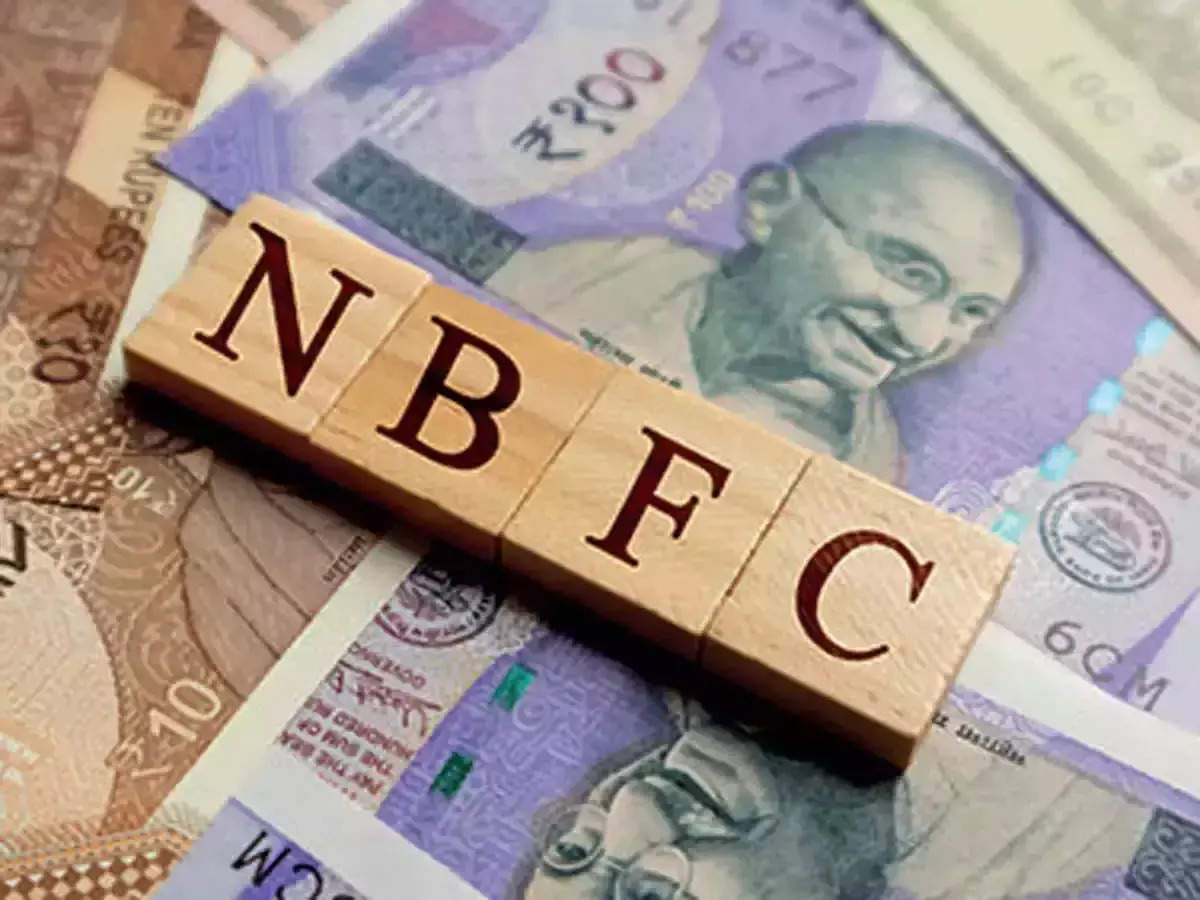 NBFCs stand for non-banking financial organizations. Among them are companies that provide insurance, major stock trading houses, and institutions that finance all kinds of loans, including those for cars, houses, machines, and even cell phones. NBFCs are businesses that provide a variety of banking services but exclude the most fundamental ones.
Customers can deposit money with NBFCs as well, but unlike banks, they can only do so with healthcare premiums and publicly or privately traded shares.
NBFCs do not allow the use of savings accounts or other deposit-taking schemes. For instance, a main cooperative organization will take your money and provide you with shares. They will pay a portion of the earnings as a dividend on your shares rather than crediting your accounts with interest.
Numerous requirements of Indian residents have led to the creation of more than 250 NBFCs (Non-Banking Financial Companies). The only nation in the world to do so is an NBFC, a financial organization that operates in nine distinct categories.
What do financial corporations do?
Lending to people or businesses is done by finance corporations. They are experts in extending loans for people to buy goods on credit. They lend money or provide it to others so they may start different businesses or activities. A bank offers organizations and businesses personal loans. Financial institutions play a critical role in supporting robust economic growth, and the financial system of each nation has a big influence on its economy. There must be a clear connection between authentication techniques and conventional organizations when evaluating a company's financial system.
The primary difference between a bank and a financing company is that the latter accepts deposits from publishers but not from the general public. By granting credit, a financial organization, like a bank, fulfils the role of a lending institution. It may or may not acquire financing from banks or other sources, including the money market.
A range of instalment plan sales and working with financing may be their areas of expertise. It offers loans for a range of activities, including business operations, consumer purchases, the financing of homes and construction initiatives, among others.
The importance of finance firms in the nation is considerable. The several organizations that make up the Indian finance industry support numerous initiatives with money, which helps the country's economy grow. In India, several finance companies offer outstanding financial services that are specialized to meet the needs of clients.
Since liberalization, the Indian financial market has seen significant development. It currently plays a crucial role in India's economic development. Banks and other businesses that help with the provision of funds and services to people and businesses are often those conducting business with money.
Top 10 Finance companies in India
1. Bajaj Finance Ltd
Industry – Financial services
Founder – Rahul Bajaj
Headquarters – Pune, India
Products – Lending, fixed deposits, mutual funds
Revenue – More than ₹17,090 crore (US$2.1 billion) (FY2022)
With a comprehensive selection of consumer, wealth management, SME, and commercial lending solutions to choose from, Bajaj Finance Limited (BFL), often known as Bajaj Finance, is India's most lucrative and varied non-banking financial organization. It is among the most significant businesses in the expanding consumer finance market.
One of the top 10 financial companies in India, Bajaj Financing, is recognized as a pioneer in the introduction of interest-free easy monthly instalment (EMI) options in more than fifty industries, including consumer durables, groceries, recreational goods, and more. BFL's corporate office is located in Pune, Maharashtra.
Bajaj Finance is the parent company of Bajaj Finance Ltd., Bajaj Allianz General Insurance Company Ltd., Bajaj Allianz Life Insurance, and Bajaj Finance Ltd.
The wealth management branch of BFL provides customers with thorough and effective long-term financial planning, including a plan and tools to aid in making decisions about their savings and assets.
One of India's top 10 financial companies and an important NBFC is Bajaj Finance Ltd. The company's headquarters are in Pune. The company's business is loans and associated ventures. The sectors it concentrates on include consumer loans, corporate loans, financing for small and medium-sized Enterprises (SMEs), finance for rural regions, fixed deposits, and value-added services. Both types of consumer financial assets are offered. It is used for a variety of purposes, including the distribution of mutual funds, insurance, and life insurance.
2. Aditya Birla Finance Ltd 
Aditya Birla Financial Services includes Aditya Birla Finance Limited. It was founded in 1991 and provides exact and specialized solutions in capital markets, structured finance, corporate finance, and commercial mortgages.
3. Tata Capital Financial Service Ltd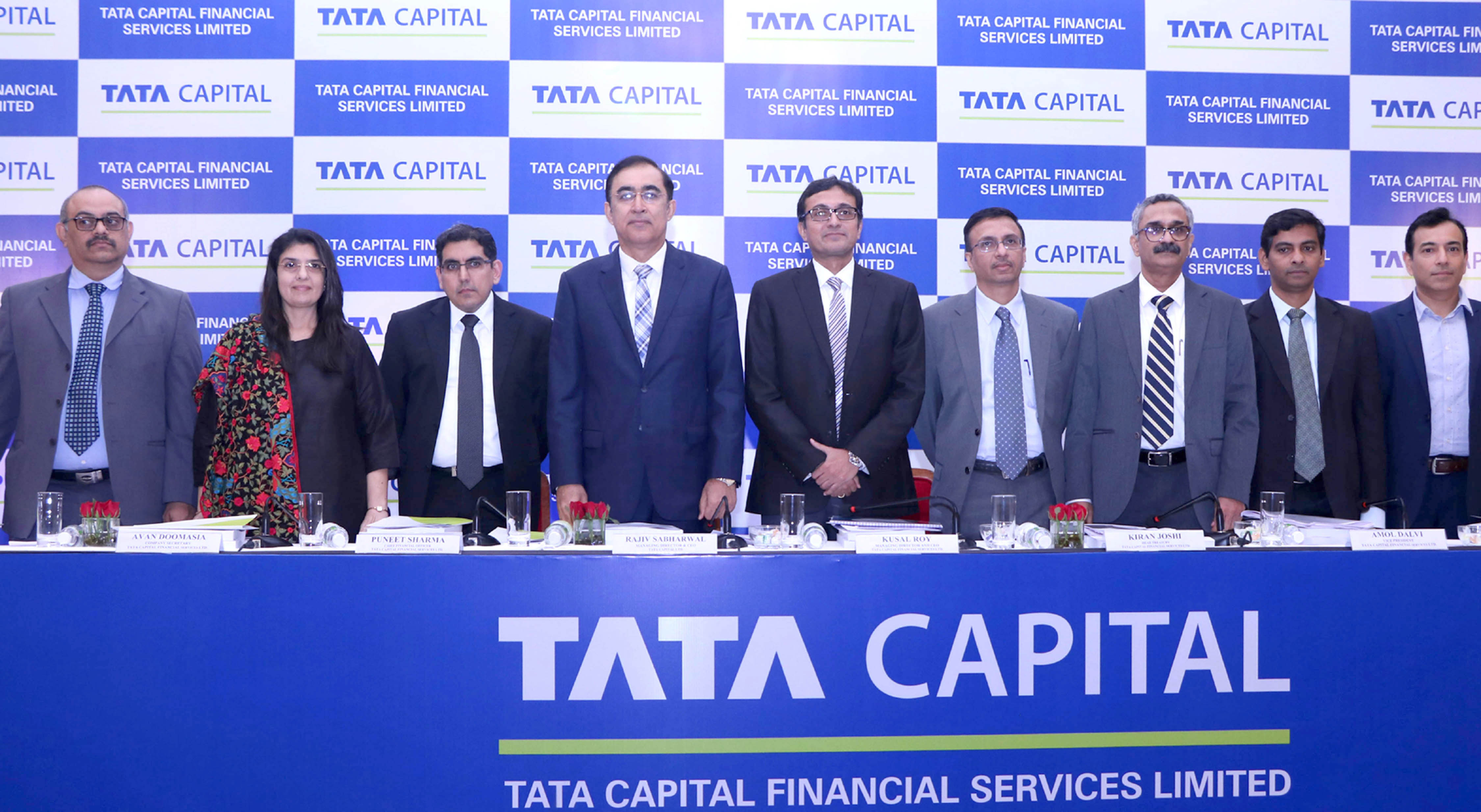 Industry – Financial services
Founded – 2007
Founder – Ratan Tata
Headquarters – Mumbai, Maharashtra, India
Products – Mortgage loans, loans, credit cards, life insurance, wealth management, investment banking, private equity
It is a division of Tata Capital Ltd. to name one of its subsidiaries. Financial services are provided by the firm. The business provides consumer loans, wealth management services, and commercial and infrastructure financing. India's retail, corporate, and institutional clients are all served by Tata Capital Financial Services. In Mumbai, Maharashtra, the business is located. One of India's top ten financial institutions is this one. With Fundoodata's subscription plans, you may access additional firm data, including the number of workers, turnover, decision-makers specifics, and more.
4. Muthoot Finance Ltd
Industry – Financial services
Founded – 1939
Headquarters – Kochi, Kerala, India
Products – Mortgage loans, Insurance, Mutual funds
India's Kochi is home to Muthoot Finance Ltd, which was established in 1939. The Company offers loans (finance) secured by gold jewellery as security. Financing and Power Generation make up the Company's two business sectors. To help those who lack access to formal credit fulfil their short-term working cash needs, the company offers personal and business loans (backed by gold jewellery) to them most often.
The company provides domestic money transfer services, quick money transfer services, white-label automated teller machines, insurance broking, house loans, personal loans, collection services, microfinance, windmill power production, international inbound money transfer services, and gold loans. Over 4,294 of the company's branches are spread throughout India.
5. Mahindra & Mahindra Financial Services Ltd
Industry – Financial services
Founded – 1991
Headquarters – Mumbai, Maharashtra, India
Area served – India
Products – Loans, Mortgage loans, Insurance, Mutual funds, Risk management
Mahindra & Mahindra Financial Services Ltd., with its headquarters in Mumbai, India, was established in 1991. The business provides financial services to Indians living in semi-urban and rural locations. In addition to financing tractors, small and medium business (SME) loans, and numerous other financial goods, the company offers a variety of retail items and services. Additionally, the company offers personal loans, fixed deposit plans, and mutual fund distribution.
Through partnerships with different insurance firms, the subsidiary of the Company, Mahindra Insurance Brokers Limited, distributes life and non-life insurance products. It is among the top ten financial institutions in India. Subscribe to one of Fundoodata's premium plans to learn more about the firm, such as the names of its top executives, its annual revenue, or the number of workers.
6. Housing Development Finance Corporation Ltd
Industry – Financial services
Founded – 1977
Headquarters – Mumbai, Maharashtra, India
Area served – India
Products – Mortgage Loans
Housing Development Finance Corporation is one of India's largest home loan companies (HDFC). HDFC Finance, a division of HDFC Ltd., is one of the top home loan providers in the nation. The firm, which was established in 1977, invented housing financing.
In addition to professionals and independent contractors, HDFC also offers home loans to NRIs and company owners. Additionally, HDFC provides rural housing financing programs, special agricultural lender loans, pre-approved house loans, and HDFC extension loans.
Customers of HDFC Housing Finance have access to a variety of loan products, including loans for rural housing, loans for home improvements, loans for plots of land, and loans for house extensions. Home loan interest rates at HDFC Finance start at 8.55%.
Its wide distribution network of 588 locations, including 188 by HDFC Sales, serves several towns and cities throughout India.
Three representative offices in Dubai, London, and Singapore offer home loan products to non-resident Indians and people of Indian origin. HDFC Bank, HDFC Sales, and outside direct selling firms account for a sizable share of its $160 billion in annual sales.
The business has so far authorized 7.9 million housing loans totalling Rs. 5.4 trillion. Regions, where HDFC Finance operates, include Eastern Europe, Asia, and Africa.
The following features contribute to the popularity of HDFC's home loan services:
No-hassle processing

Affordable Interest Rates

Modular Loan Conditions
A balance transfer and prepayment option are also available for home loans
7. Reliance Industries
Industry – Conglomerate
Founded – 1973
Founder – Dhirubhai Ambani
Headquarters – Mumbai, Maharashtra, India
Area served – Worldwide
Reliance Industries Limited (RIL), a Mumbai-based global company with Indian roots, is now led by Mukesh Ambani as chairman and CEO. Reliance Industries was created in the 1960s by Dhirubhai Ambani and Champaklal Damani.
In addition to operating in the fields of energy, petrochemicals, textiles, natural resources, and retail, Reliance also owns telecommunications firms and retail locations throughout India. The profitability rate of Reliance is among the highest of any Indian corporation. The market capitalization of RIL is Rs. 15,27,635.61 Crores as of today's pricing of Rs. 2,408.25.
8. GIC Housing Finance Limited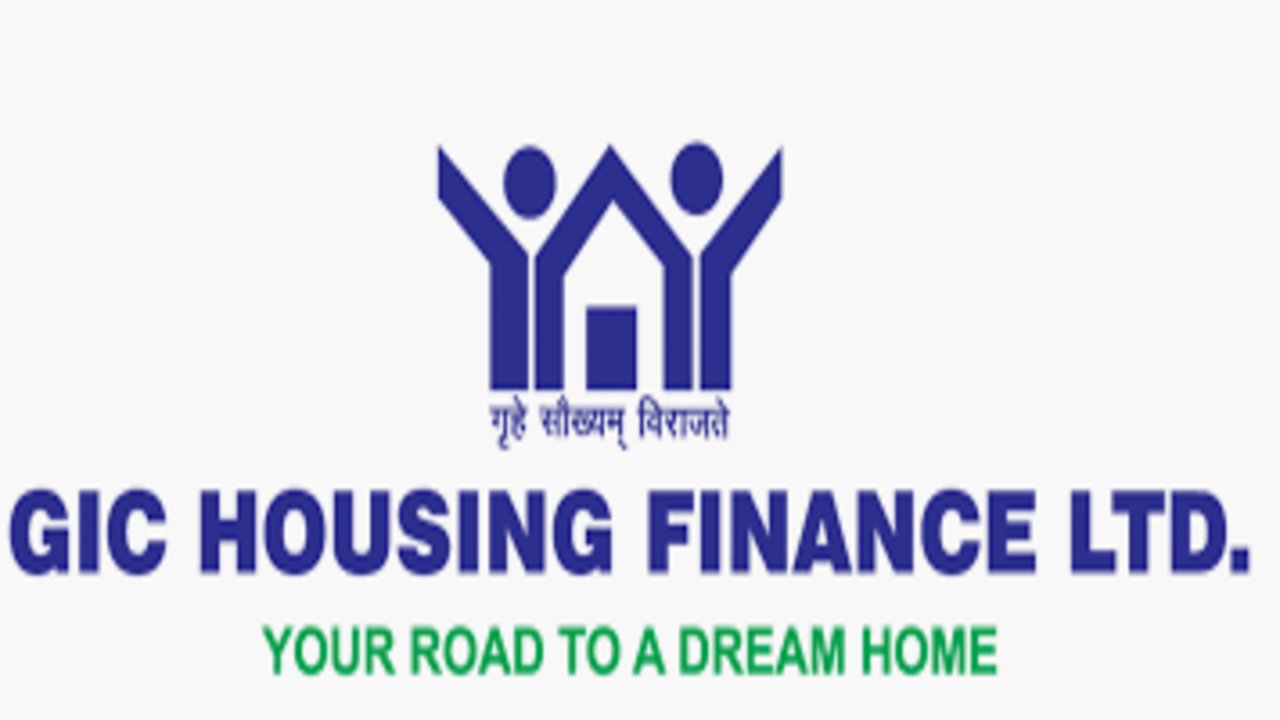 GIC Housing Finance Limited (GICHFL), one of India's top 10 financial institutions, was formerly known as "GIC Grih Vitta Limited" and specializes in providing mortgage loans. Consumer loans are offered by the Mumbai, Maharashtra-based subsidiary of General Insurance Corporation of India, GIC Housing Finance Ltd.
GICHFL thinks its performance and development are a beneficial contribution to its shareholders' wealth and equity because of its fair, ethical, and customer-friendly lending practices.
The National Insurance Company Limited, Oriental Insurance Company Limited, New India Assurance Company Limited, and United India Insurance Company Limited were all formerly part of the General Insurance Corporation of India. GICHFL can provide dependable financing arrangements to individual borrowers through dependable partnerships with builders thanks to robust marketing staff and a strong network of 75 branches.
GIC Housing Finance Ltd. joined forces with Kotak Mahindra Old Mutual Life Insurance Ltd. to offer consumer insurance coverage. One of the best house loans is thought to be this particular program. Before the end of 2010, LIC Mutual Fund Trustee Company Pvt Ltd and LIC Mutual Fund Asset Management Company Ltd acquired the company's interests.
9. Cholamandalam Investment & Finance Co Ltd
The Cholamandalam Investment and Finance Company was founded in 1978. With 1029 locations around the nation, its headquarters are in Chennai. One of the top 10 financial services providers in India. Among the services offered by the organization are vehicle finance, house loans, business home mortgages, small and medium-sized companies (SME) loans, investment advisory services, brokerage, and a range of other financial systems.
The company's primary areas of interest include the distribution of financial products, business financing, home equity loans, and vehicle finance. The firm also offers rural and agricultural loans. Some of the company's subsidiaries are Cholamandalam Distribution Services Ltd, Cholamandalam Securities Ltd, and White Data Systems India Private Ltd.
10. IDFC First Bank Ltd
Industry – Financial services
Founded – 2015
Headquarters – Mumbai, Maharashtra, India
Integrity, honesty, and confidence are the hallmarks of IDFC First Bank Ltd., which has been named one of India's top 10 financial institutions. This company was created from the merger of IDFC Bank, a fiduciary franchise bank, and IDFC Capital, the first of which was a strong retail asset franchise in speciality markets.
The retail customer base of IDFC First Bank, which numbers one crore and comprises both urban and rural clients, is made up of a variety of assets.
It also plays a significant role in government-led projects for road transportation (FASTag).
The mission of IDFC First Bank is to excel as the finest bank in India for aspirational individuals and companies. Combining IDFC Bank with Capital First has produced a whole new bank with considerably more positive core values that make the most of both organizations' strengths and position them for potential upscale growth. Mumbai, Maharashtra, is where IDFC First Bank Ltd. is headquartered.
IDFCFB's product line consists of:
Personal banking services include savings, loans, investments, payments, cards, insurance, and foreign exchange, to name a few.

Some of the services offered to organizations include business investment solutions, cash management services, accounts and deposits, loans, and foreign exchange services. 

Services for government, multinational corporations, and corporations.

To assist clients in managing their money, we provide investment, insurance, and business insurance options.
Indian Financial Sector Overview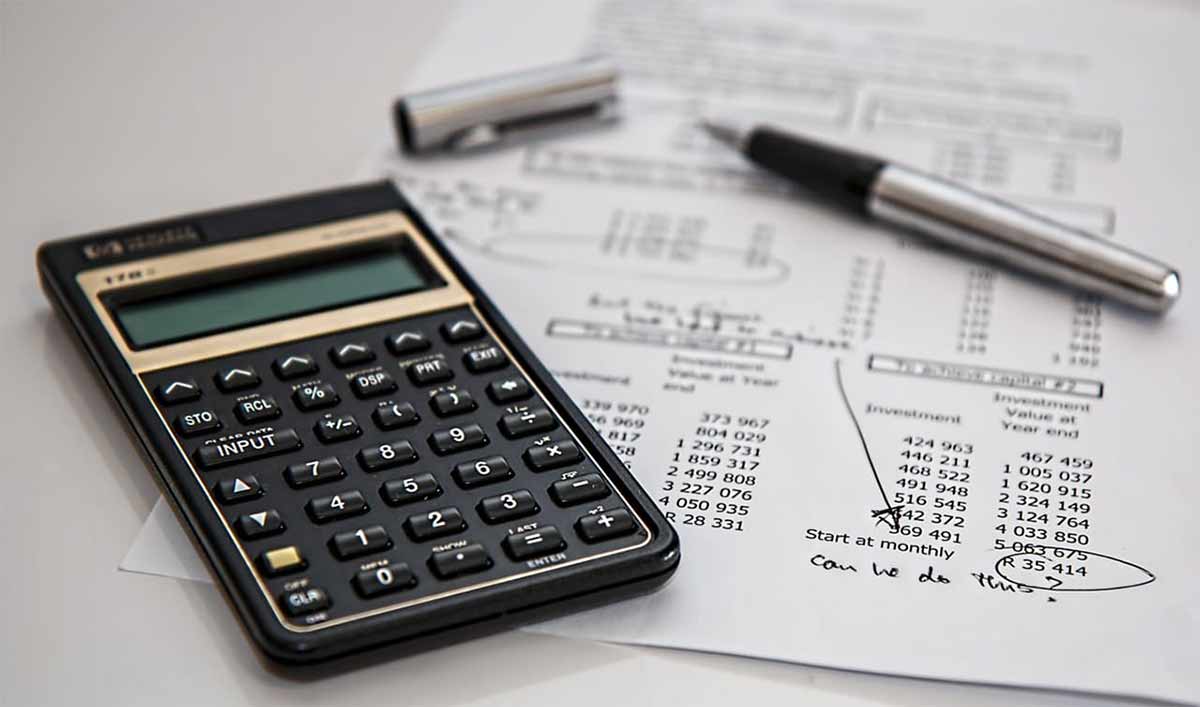 India's economic growth, which is heavily reliant on the financial sector, is not only a crucial component of global economic stability but also a huge source of worldwide economic potential. The Indian financial industry has been significantly impacted by the extensive changes that have occurred in the Indian economy since deregulation in the early 1990s. One of the economic sectors with the quickest growth has been India's finance industry.
The economy has experienced significant private sector activity including an expansion of foreign banks, insurance firms, mutual funds, venture capital and investment organizations. A new face of the Indian financial sector is evolving in preparation for the development of a robust, transparent, and resilient system thanks to the many measures taken by the government and regulators since liberalization to address the problems of complex financial architecture.
There have been several new items and instruments released. New private firms have been allowed access to existing industries. Existing players have improved their product offers and distribution methods as a result of the introduction of new competitors. Financial intermediaries have also increasingly shifted to rules that are recognized globally for capital adequacy, asset categorization, revenue reporting, and provisioning. This has significantly accelerated the financial sector's growth and modernisation.
The goal moving forward would be to reach these criteria in as little time as feasible while maintaining international norms. With this unwavering determination, FICCI's Financial Sector hopes to provide a wide-ranging venue for discussion between India Inc. and policymakers, thereby attempting to give all stakeholders and business processes the essential guidance.