Trends
Top 10 Best Unicorns in Ukraine 2022
Top 10 Best Unicorns in Ukraine 2022
The startup environment in Ukraine is growing. According to Startup Ecosystem Rankings and unicorns 2020 by StartupBlink, which rates the startup ecosystems of 100 countries and 1000 cities, Ukraine is among the top 30 countries in the world, and Kyiv has developed into a hub for Europe. It is a country of forward-thinking business people who produce original concepts and this is where many well-known companies began.
Companies with a $1 billion or higher valuation are known to be unicorns. Recently, fast expanding and dynamic businesses like the IT industry have produced unicorns. The majority of unicorns setting trends in their industry, are consumer-focused and have an eye on the global market.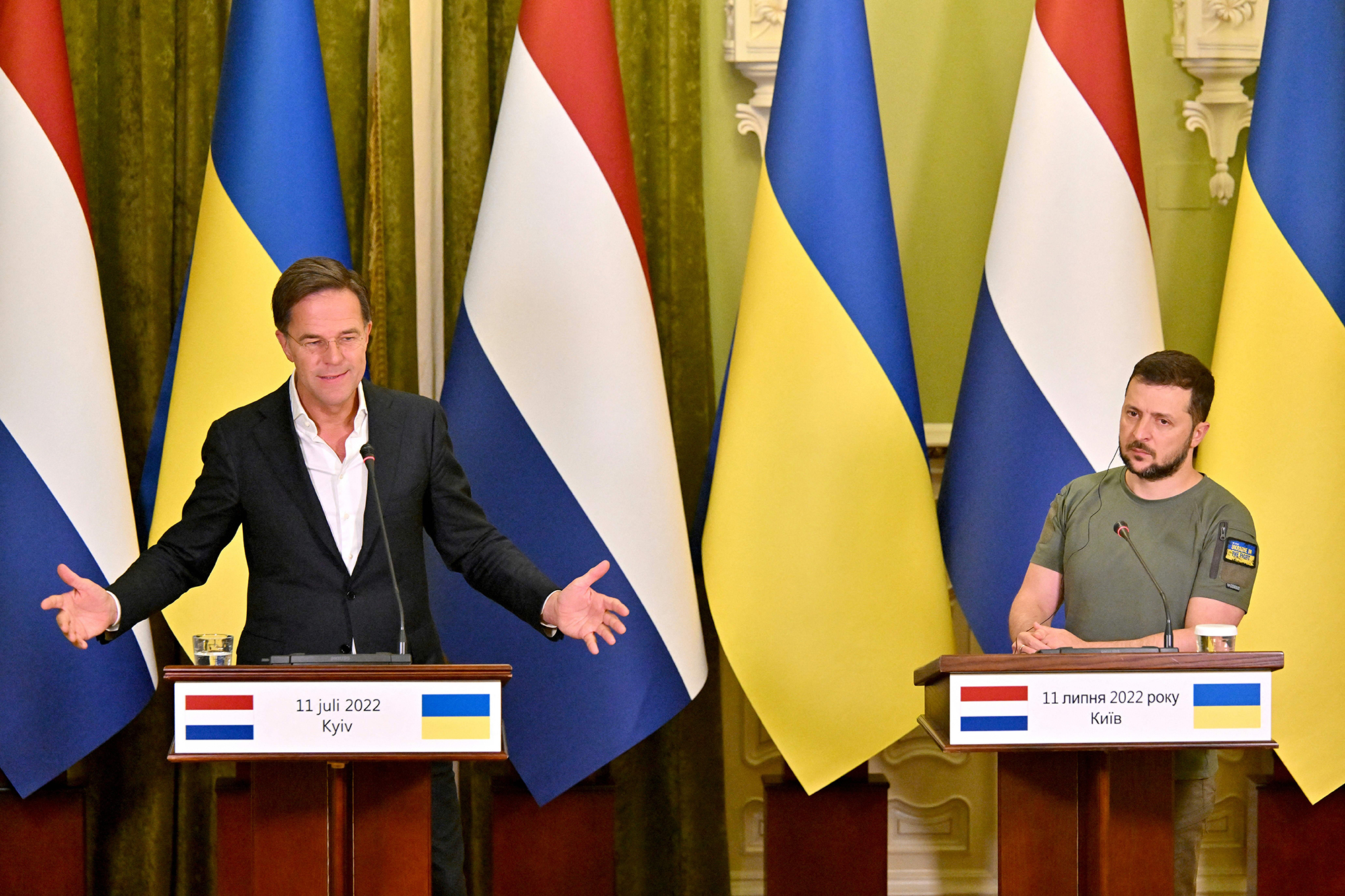 As of October 2021, the Cluster team created a list of Ukrainian unicorns. With the aid of our analysis, we were able to categorize quickly expanding companies into four categories: Active Unicorns, Upcoming Unicorns, Former Unicorns, and International Unicorns with Ukrainian Origins. The place of the founder's birth, the site of R&D, the business's most recent valuation, and the stage of the startup lifecycle are our main evaluation criteria.
The modern economy of Ukraine was created to be an important element of the broader Soviet Union economy.
Ukraine was possible to manufacture a larger share of total production in the industrial (17%) and notably the agricultural (21%) sectors of the Soviet economy despite getting a smaller share (16%) of the Soviet Union's investment funds and generating a major percentage of items with a lower set price. In reality, a centrally planned wealth transfer from Ukraine, equal to one-fifth of its national revenue, assisted in financing economic growth in other Soviet Union regions, specifically Russia and Kazakhstan.
The Ukrainian economy, however, was severely strained by the end of the Soviet era and saw a steep contraction at the start of the independence era.
The majority of the population experienced severe poverty during a time of major monetary expansion in the early 1990s. Ukraine witnessed a time of severe economic deterioration, contrary to earlier expectations that the country's financial independence—and the ensuing end to the flow of resources and funds to other regions of the Soviet Union—would improve the country's ailing economy and living standards.
As prices soared dramatically, daily life in Ukraine became challenging, especially for those on fixed incomes. More than half of the population produced their food, employees frequently did two or three jobs, and many people obtained their basic needs through a thriving barter system.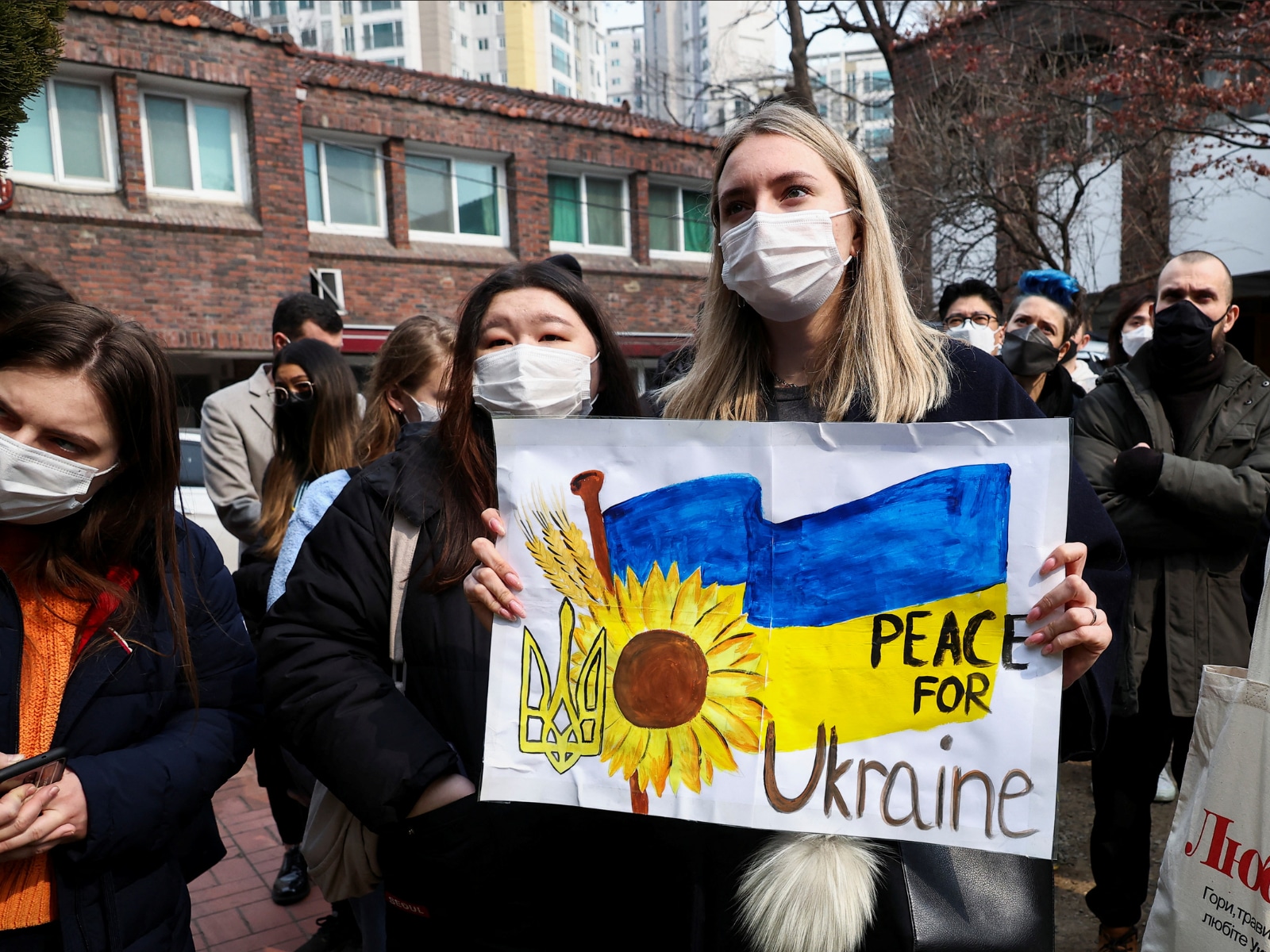 The economy finally started to expand at the beginning of the twenty-first century, at least partly due to closer relations with Russia. Many young Ukrainians, especially those from the country's rural west, looked for employment prospects overseas during the beginning of the twenty-first century. Remittances from the Ukrainians abroad made up around 4% of the country's gross domestic product, despite the fact that such migration occasionally caused localized labour shortages in Ukraine (GDP).
The political turmoil was the reason that led to the overthrow of Viktor Yanukovych's pro-Russian administration and caused the economy to decline majorly in 2014. In response to Yanukovych's overthrow, Russia unlawfully annexed Crimea and instigated an uprising in southeast Ukraine. In what had been Ukraine's most productive industrial area, daily life was disrupted by the continued conflict after the Ukrainian government and Russian-backed troops agreed to a cease-fire in February 2015.
1. GitLab
GitLab is a DevOps platform that allows businesses to deliver software more quickly and effectively while enhancing safety and compliance, maximizing the average return on software development. Every team in a company could use GitLab to collaborate on the planning, development, safety, and deployment of software to accelerate business results with total transparency, consistency, and traceability.
GitLab is an open-core company that creates software for the software development process. It has a vibrant group of more than 2,500 contributors, 30 million estimated registered users, and more than 1 million users with active licenses.
GitLab is public by default and exposes more information publicly than other businesses so you can find information about our projects, strategy, direction, and stats on our website. Their culture is shaped by their values, which are CREDIT (Collaboration, Results, Efficiency, Diversity, Inclusive & Belonging, Iteration, and Transparency).
The GitLab team handbook, which would total over 8,000 pages of material if printed, serves to be the primary reference for how they conduct themselves and as a cornerstone of the GitLab values. GitLab's aim is to allow contributions from all users.
When everyone can participate, people start to experience, and the percentage of the invention increases majorly.
Through epics, groups (programs), and milestones to arrange and monitor progress, GitLab provides portfolio planning and management. Whatever your planning strategy, from Waterfall to DevOps, GitLab can accommodate the demands of small teams to massive corporations.
To ensure all the teams are working on the right things at the right time and preserve end-to-end transparency and control of issues across the entire lifecycle from concept to production, GitLab helps teams organize, plan, align, and manage project activity.
2. Genesis
Genesis Acquisitions Corp. is the right partner for bringing cutting-edge enterprises to the public markets because of its skilled team, which combines complementary and best-in-class financial, administrative, capital markets, investment, and sector knowledge. On Tuesday, February 15, Genesis is expected to start trading on the Nasdaq under the symbol "GENQU" after announcing the pricing of its $75 million IPO.
The new SPAC plans to concentrate its research on the areas where technology and healthcare cross, particularly in the biotechnology and pharmaceutical industries. Adeoye Olukotun, the chief executive officer, President, CFO Samuel Liu, Chief Forms Of research Niel Starken, Chief Operating Officer Juan Fernández Marquez, and Co-Chairmen Grainne Coen and Ernest Fong make up the management team of Genesis Unicorn Capital.
3. People.ai
At People.ai, we work with excellent people and push them to achieve greatness. It gives you the chance to learn, develop your talents, and choose your professional path. In order to advance both personally and professionally, the company still push each other to step outside of our comfort zones.  Every choice we make centres on the needs of our customers. Despite the fact that we are the ones developing People.ai, we are aware that what matters most is the benefit we can offer to our clients.
With this company all issues can be resolved. To solve the problem, all that is required is time and cooperation. Our approach to issue solving is relatively straightforward. It starts by considering our customers and how the issue—and possible solutions—might affect them.
Absolute Transparency
This means that regardless of your position or department, it is aware of how each activity we complete contributes to the overall picture. This principle encompasses open offices, transparent management, and shared company objectives that keep us all working as a team.
Complete Ownership
The team at People.ai have embraced end-to-end ownership as valuable. Every initiative has a private family who is responsible for seeing it through to completion.
4. Firefly Aerospace
A 501 (c) (3) non-profit company called Firefly Academy was established in 2018 by Firefly Aerospace, Inc., with the aim of promoting STEM (Science, Technologies, Engineering, and Mathematics) opportunities for education from elementary school through college. In order to foster an interest in aeronautical engineering, Firefly Academy provides educational programs that are focused explicitly on rocketry.
The Austin-based NewSpace startup Firefly Aerospace specializes in providing reliable and reasonably priced launch vehicles. Firefly Academy has received support from Firefly Aerospace in the form of money, volunteers, and facility utilization. An annual model rocket competition called the FIRE event is held at the test facility of Firefly Aerospace. Firefly Academy organizes it.
To successfully launch these space rockets, FIRE sends model rocket crews from around the world to Texas. Students from the nearby schools are encouraged to express interest in and understanding of space.
Firefly's inaugural competition was called FIRE 2019. DATES were the dates of FIRE 2019. Participants from countries and local students were at FIRE 2019. A number of kids expressed a renewed interest in space and a desire to work with Firefly Aerospace or SpaceX after the event, which was a big success.
5. UNIT.City
The first innovation park in Ukraine acts to be the gateway to the country's tech community. The future city's prototype is called UNIT. City. An environment that encourages the growth of creative enterprises and research. Additionally, to establish businesses that are prosperous on the international market.
It fosters a creative atmosphere where the best concepts for comfort and usability can materialize by collaborating with emerging businesses.
The Polish firm Wojciechowski Architekci and the Dutch horticulturist Hiroki Matsuura created the architectural design for UNIT. City. Its foundation is the notion of constructing an urban setting that is both useful and enjoyable. Here, it allows you to work and study, invent and create, socialize and live long lives without any restrictions and barriers.
6. Bookimed
People globally can use the free global portal Bookimed to find hospitals and arrange for medical care. Bookimed first went to work in 2014. The founding team at the time included ten hospitals with locations in Germany and Israel. Today, Bookimed is the top provider of medical travel services around the globe; more than 300,000 people visit our website each month to seek our help. It employs 115 people, including 65 medical professionals. Over 900 hospitals in our partners are ready to assist recommended patients.
Prices are given by our affiliated hospitals and can be found on the website. Bookimed does not tack on any extra fees or unannounced costs.
With partners, we reach discounts and provide some treatments at special rates that are lower than those charged by medical facilities. Only those who have used Bookimed.com to make a hospital reservation and received medical care there are eligible to write reviews. We discuss real patient experiences, both successful and unsuccessful.
7. Universal Commerce Group
An extensive internet holding firm is called The Universal Commerce Group. The experts that Universal Commerce Group has together are talented and driven. It influence others, invent new technology, set trends, expect market demands, and set an example for others. We are achievers; it has always come up with novel, workable answers whenever a difficulty arises. We enjoy problems, and the feeling of the drive is always with us.
Only once did we make a mistake—we used the word "impossible" in a text when we shouldn't have because we hardly ever use it in conversation or writing.
8. Ugears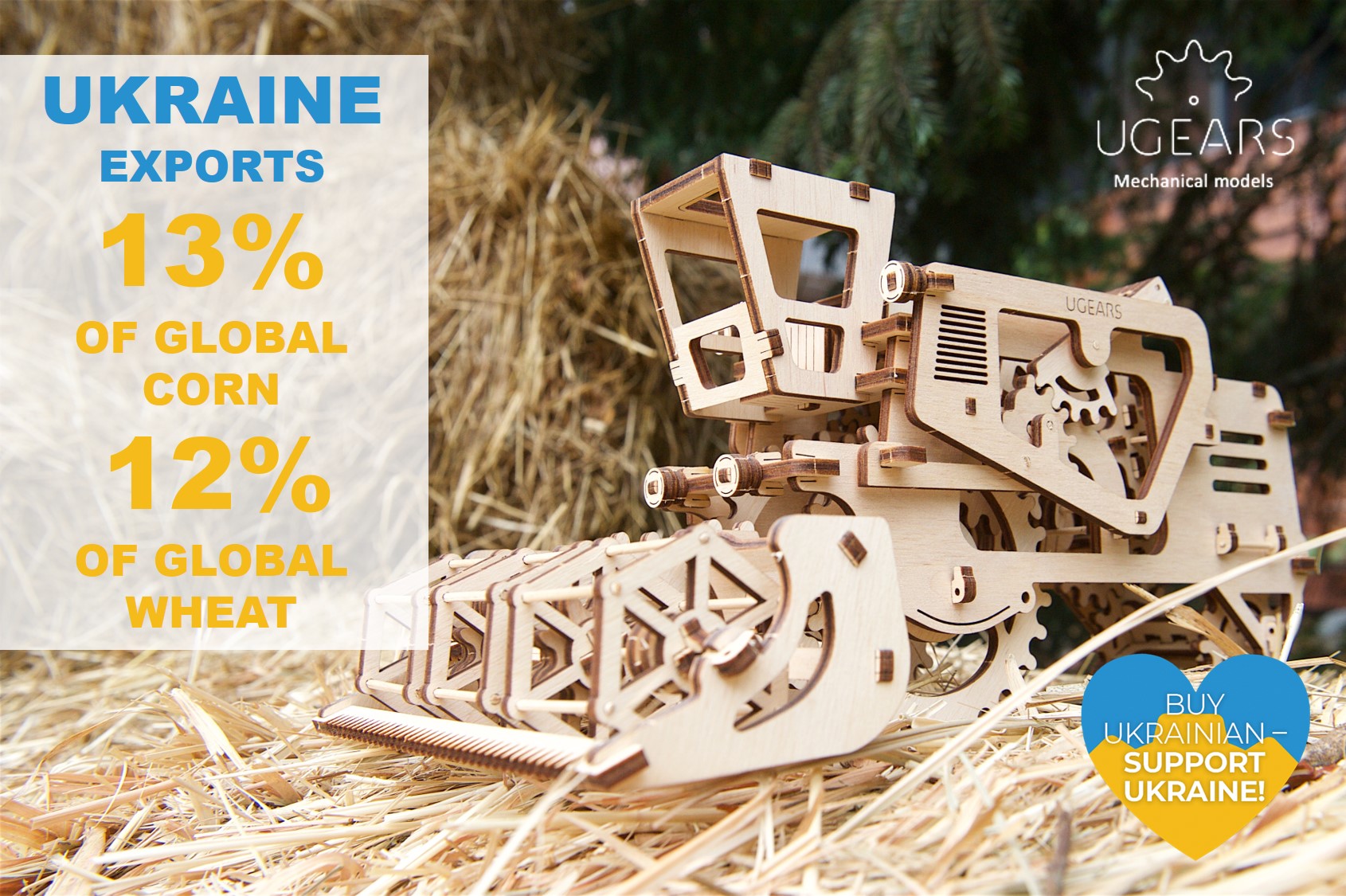 UGEARS models are works of culture and art, marvels of mechanical engineering, and surefire conversation starters. Most models have natural world analogues, and others are imagination brought to life. These eye-catching beauties are proper for display in the home or offices, but they are so much more!
Each of the UGEARS model and puzzle boxes has its own unique and enchanting mechanical action to delight all of the family and friends. The constructors will find satisfaction in bringing the models into being with their hands, experiencing the magical words of "birth" when the model shows the first spark of life.
UGEARS models and 3D puzzles make the beautiful world of mechanics more comprehensible. You will be able to feel and touch every piece, every gear cog, and discover first-hand the workings of simple machines. Experience the thrill of self-propelled mechanical action that doesn't come from an electric socket or battery. Take a voyage to another century, to an age of intelligent machines, fine detail, and old-world craftsmanship, and rediscover the pleasure of understanding how things work.
9. Kasta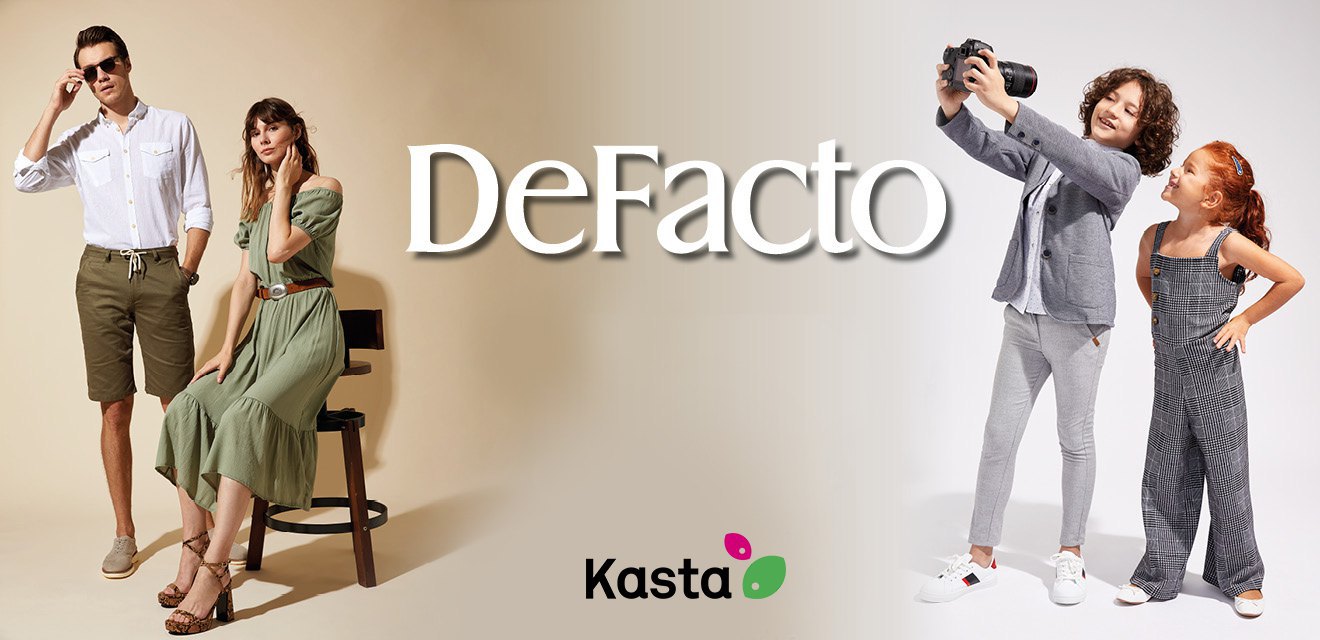 modnaKasta is an online store that gives users discounts on apparel and other goods for their lifestyles. Ugears produce unique ego system-designed sets ego Ugears produce system-designed sets. Ugears manufactures self-propelled system-designed sets that snap together without the use of glue. UGEARS is a 2014-founded Ukrainian business that specializes in making unique, self-propelled, wood-motorized DIY miniatures, puzzle boxes, and interactive activities. Each UGEARS model possesses an extraordinary mechanical power that will surprise and amaze you.
There is everything you need to assemble each UGEARS model kit. All components are laser-precut onto a high-quality plywood board for easy removal and installation. Motion is produced using rubber bands, gears, and gravity.
Comprehensive colour diagrams and step-by-step instructions provided in 11 different languages will help you assemble the product. There is no requirement for adhesive, specific information, abilities, or tools. Spare parts are accessible, and shipment is free. Customer support is provided 24/7.
Since 2010, Kasta has provided Ukrainians access to the top global brands and brands created by creative Ukrainian designers. Kasta shows how easy, quick, and affordable it is to shop online. We are always trying to make Kasta easy and safe for all consumers who prefer online shopping and a single point of reference for all business owners who want to sell online. Thus, we have today: 2 million products, 15,000 brands, and 8 million consumers.
The Kasta platform serves as a venue for meeting buyers and vendors. The platform presently works with more than 5,000 partners, and it plans to broaden the breadth of its partnerships to continually ieeeeee the selection and provide customers with more novelties at reasonable prices.
10. Morbax
To locate, assess, and advance job candidates, Morbax HR is a digital talent management system. Morbax HR automatically finds screens and analyses candidates before an interview. The company's HR department is then given a shortlist of the most qualified candidates. Morbax prescreens candidates before conducting interviews, with hiring managers only selecting those who are the best fits for the role, team, vision, corporate culture, and company mission.
 The Morbax algorithm carefully examines a candidate's work history, academic background, and soft and hard skills before matching them to the requirements of an available spot at a company.
Companies may get a real-time view of the market buzz by using Morbax, which provides input on their business culture, strategy, vision, goals, employee satisfaction, wages, and selling points.
Morbax HR uses machine learning to apply candidate data from big talent pools, maintain the data continuously, and assist HR professionals in conducting better talent reviews. Companies may get a real-time view of the market buzz by using Morbax, which offers input on their business culture, strategy, vision, goals, staff morale, salaries, and main advantages.
In the course of its economic development, Ukraine went from being an agrarian to an industrial to service-oriented country. Some significant businesses are coal, electric power, equipment, chemicals, food manufacturing, woodworking, and tourism. When Ukraine was a member of the Soviet Union in the 1930s, it began to industrialize.
Due to persistent internal political and economic issues, Ukraine, an independent country, has lost some of its manufacturing capability despite inheriting a major amount of industrial capacity from the USSR. In addition to being a difficulty, Ukraine's reliance on the Russian energy supply and non-economic and social elements, including corruption and a lack of institutional infrastructure, have made the country's transition to a fully formed industrial/service economy more difficult.
According to the World Bank's most recent Economic Refresh for the area, which was just released, the war in Ukraine and the sanctions against Russia are hurting economies all over the world, with emerging market countries in the area of Europe and Central Asia expected to take the biggest hit.
The COVID-19 epidemic and the effects of the war's economic shocks are expected to cause the region's GDP to contract by 1.4 per cent this year, as opposed to the pre-war prediction of 3 per cent growth. This shrinkage would be the third in as many years and twice as big as the one brought on by the epidemic in 2020.
Although the size of the decline will depend on how long and how intense the war is, it is expected that Ukraine's economy will contract by 45.1 per cent this year. Russia's economy has already entered a deep recession as a result of the unprecedented sanctions, and in 2022, the output is expected to decrease by 11.2 per cent.
Concerns about a severe global downturn, rising prices and debt, and a rise in poverty have grown due to the war. The economic damage has spread across a number of channels, including the financial and commodity markets, links to trade and migration, and a negative effect on confidence.
The battle is having a major negative impact on Central Asia's rising and developing economies, which were already on track to see an economic downturn this year due to the pandemic's continuing effects. In addition to Russia and Ukraine, this year's recession is expected to affect Belarus, the Kyrgyz Republic, Moldova, and Tajikistan. Growth forecasts have been revised downward for all economies due to war-related effects, especially in developing in the euro area, and shocks related to commodities, trade, and financing.
 With the rapidly developing commercial space industry, commonly referred to be the NewSpace industry, demand for aerospace engineers and scientists will increasingly grow over time. This is the new workforce of the future. We aim to grow interested in STEM education disciplines and develop a diverse engineering workforce here in Austin and Central Texas.
Demand for aerospace engineers and scientists will increasingly grow with the quickly developing commercial space industry, commonly referred to be the NewSpace industry. This is the new workforce of the future. We aim to increase interest in STEM education disciplines and develop a diverse engineering workforce here in Austin and Central Texas.
Article proofread & published by Gauri Malhotra.