Trends
Top 10 Entertainment Mobile Apps 2023.
The entertainment industry makes the most of mobile applications technology. The three pillars of the entertainment industry are engagement, content, and a wide audience.
The fundamental reason why entertainment applications are so widely available is the ease of access to high-speed data.
The days of rushing through office tasks to finish them in time to get home in time to watch your favorite TV series in the evening are long gone. The days of feeling irritated and unhappy when your children or partner turned on the TV and you missed the most important episode of your favorite series are long gone. Mobile entertainment apps are now available as a result.
Anyone can watch their favorite shows whenever they want, anywhere with mobile apps. Since people can now view news and entertainment channels instantly thanks to the media and entertainment sector's digitization, this is now achievable.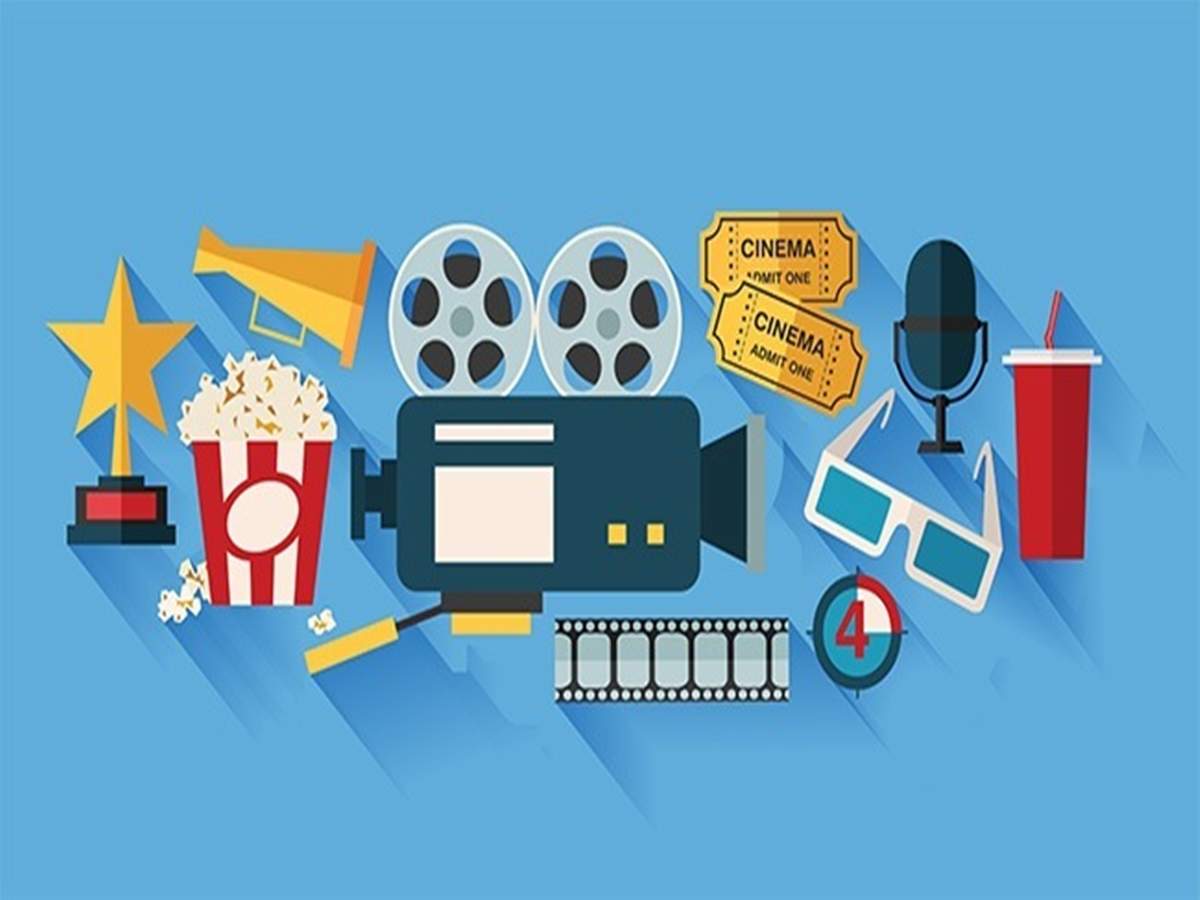 The entertainment industry in India
India's media and entertainment sector is growing quickly and is a sunrise industry for the economy. The sector has benefited greatly from the growing availability of fast, affordable internet, rising incomes, and expanding consumer durable purchases. Compared to other markets, India's media and entertainment sectors are distinctive.
This helped the country's economy tremendously, propelled India to the forefront of digital adoption, and gave businesses continuous access to valuable data that helped them better understand their customers.
The recent big revolution brought about by digital transformation has had an impact on practically every industry and all facets of life. The entertainment sector is not an exception to this rule.
This industry has changed so quickly and with such clarity that it no longer resembles what it did twenty years ago. For those who enjoy watching movies, television shows, and other forms of video entertainment, this is fantastic news. We have changed over time and today inhabit a world dominated by digital technology. It has altered the way we use and engage with entertainment.
The Entertainment Industry's Evolution by Mobile Apps
We now rely only on entertainment apps as our only "escape" from our hectic schedules when we are unable to carve out time for ourselves. No one in this digital age has escaped technology, especially when it comes to electronics. Smartphones have mobile applications, making them one of the most popular gadgets.
Here are some ways that mobile apps are transforming the entertainment sector.
An entirely independent platform
The process of creating an application is not as difficult as it formerly was. A few years ago, only professionals in the video, music, gaming, and other entertainment industries had access to entertainment app platforms. However, today's entertainment applications have the power to provide an entirely new platform for various entertainment sources. Since the advent of technology, the entertainment mobile app market has been accessible to up-and-coming artists. People are now using platforms for entertainment apps like YouTube and others to make money in addition to popularity.
Time and place are not constraints on entertainment. It is now simpler to follow the newest trends thanks to the emergence of many social media platforms like Instagram, Twitter, and others. For instance, social media platforms update news on the newest movies, songs, TV shows, etc. every second. Utilizing this, entertainment mobile apps keep them in the app's trending section. By optimizing the app, the entertainment sector is progressively enhancing the user experience.
Availability Of Information
The latest news, life hacks, and cooking advice can all be accessed with just one click thanks to mobile apps. Due to their versatility, social media platforms like Facebook, Instagram, Twitter, and others have emerged as excellent tools for gathering accurate market data.
What could be a more effective means of brand promotion than a mobile app? Digital brand promotion is now possible as mobile applications have become the lifeblood of online enterprises. Several major brands have recently considered launching applications that would allow customers to directly purchase their services. 90% of mobile users now spend their time on mobile applications because of their portability and flexibility, thanks to the best entertainment apps.
Entertainment apps have made it possible for content producers to upload to a variety of platforms and have made it possible for their work to circulate freely and without boundaries everywhere in the world. Anything can be considered entertainment content, including movies, music, blogs, and essays. Positively, digital openness has significantly changed the entertainment sector. Businesses can gain insight into how people are reacting to the features/functionalities of the top entertainment applications by implementing the aforementioned criteria.
Users' curiosity has grown thanks to the diversity of original material and intriguing features kinds, which has ultimately led viewers to become more interested in entertainment apps. Mobile entertainment apps let companies engage with their clients and meet their needs.
Increased Use of OTT Platforms
Even if televisions are available, not all kinds of material are streamed in this location. Many people turn to OTT platforms to view television shows, criminal thrillers, real-life videos, comedies, politics, and other content without any restrictions.
Each family member can now access content tailored to their age, gender, interests, and hobbies thanks to OTT platforms. Even more, categories have been added by Netflix, including "Popular on Netflix," "Trending Now," "Top 10 in Your Country," and "Recommended for You." These options allow people to learn what is popular or what their classmates or friends are watching.
Users have the option of watching documentaries, kid-friendly films, family films, critically acclaimed films, and movies that are based on true events. There are no limitations, such as having just one television for the entire family or only one show at a time; the power is in the hands of the customer.
Despite the widespread belief that technology has strained families, it depends on how carefully they utilize it. It is still possible to communicate with loved ones who live far away thanks to options like Watch Party, which is accessible on various platforms.
All businesses are undergoing a digital transformation, and the entertainment sector has fully realized its potential. Customer service is king. The entertainment sector has successfully applied this proverb by producing films and television programs based on consumer preferences and providing them with a simple means of watching them.
Top 10 Entertainment Mobile Apps 2023.
Disney+Hotstar
The top streaming service in India, Disney+ Hotstar, has revolutionized the way Indians watch entertainment, from their preferred TV shows and movies to sporting extravaganzas. Disney+ Hotstar delivers more than 100,000 hours of TV Shows and Movies in 8 languages, as well as coverage of every significant international sporting event, making it the provider of the most content in India.
Access to live and on-demand content from Disney, Pixar, Marvel, Star Wars, and many other well-known companies is shared via Disney+ Hotstar. This includes shows that are part of the service, such as The Lion King Jr. Show and Toy Tale Land Previews. Additionally, you can watch movies and TV shows from previous seasons or purchase individual episodes or movie tickets for offline viewing.
Users never mention moving out of content to stream because Disney+ Hotstar is home to several of the largest properties, such as the Marvel Cinematic Universe, Star Wars, and Walt Disney's animated flicks. With a surplus of Hindi material now available for direct-to-OTT releases, the strategy appears to have all bases covered, catering to users of all ages and languages.
It's too difficult to keep up with the fresh announcements each week with the streaming comfort zone offering real material along with a great list of names from Pixar, Walt Disney Studios, and National Geographic. That job is done for you by OTTplay.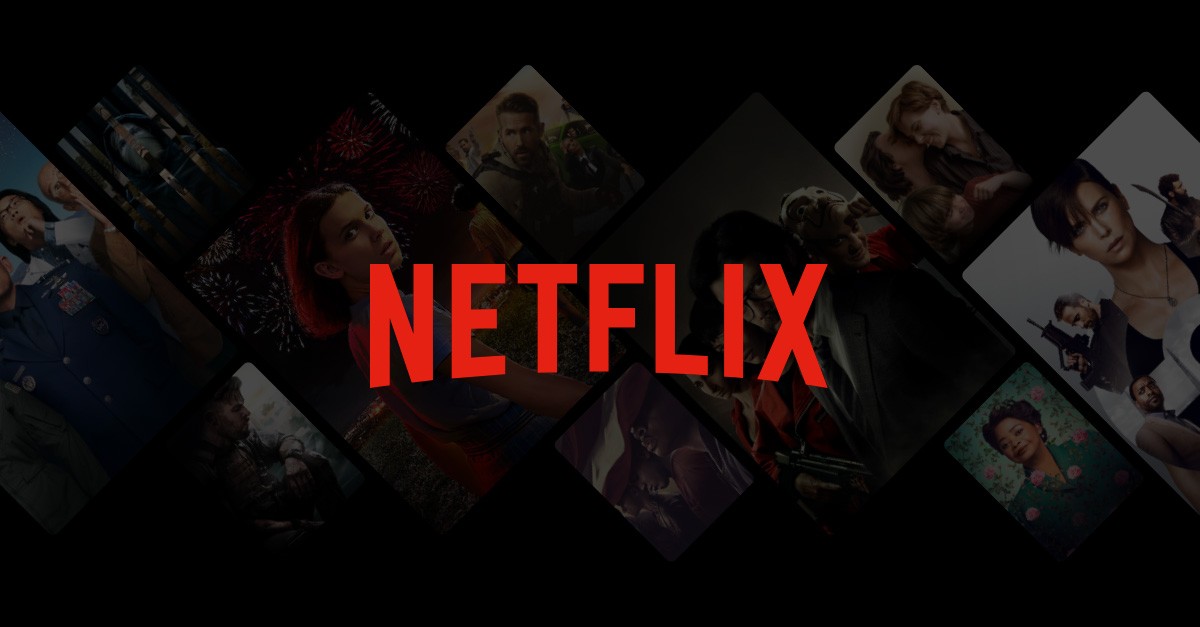 Netflix
Watching movies and television shows online is made possible by Netflix Inc. (Netflix). The business provides original series, documentaries, and feature films via an online subscription for TV, computers, and mobile devices.
Through several marketing partners, such as distributors of multichannel video programming, streaming entertainment companies, makers of consumer goods, mobile operators, and internet service providers, the company markets and advertises its service.
The Indian market is diversified, with each segment exhibiting unique traits and purchasing habits. Due to this trend and diversity, Netflix now has the chance to invest in the Indian market and grow its clientele in developing nations.
Since Netflix did not enter the market first, it is up against strong competition from established businesses like Eros and Hot Star, as well as regional cable providers.
Netflix's access to material and internet speed is also limited because the programming on Hot-Star and EROS is more culturally engaging and expansive than that on Netflix.
Users can access a large library of movies and TV shows on Netflix. On Netflix, there are no commercial breaks during any of the shows. Depending on their preferences, viewers can pause, stop, rewind, or fast-forward through a show. Netflix allows users to view numerous shows at once and lets them pick up where they left off by saving their progress on shows and movies.
Amazon prime video
One can access Amazon Prime via a mobile app on the phone, tablet, or TV using a gaming console or TV streaming device. The company also produces original films and television shows. These are referred to as Amazon genuine and can only be viewed on Prime Video.
Prime Video offers "free" TV shows that are accessible via advertisements and in theaters' most recent releases for rent or buy. A constrained selection of live television, including athletic events and live concerts, is available on Prime Video. On the Prime Video homepage, people can see them in the Live & the following row.
Amazon Prime is a for-profit donation service offered by Amazon that gives customers access to extra services that would otherwise be either inaccessible or available to other Amazon users only at a premium. Services include one or two grocery delivery services, as well as streaming services for music, video, e-books, and other media. Amazon reported that Prime had more than 200 million subscribers worldwide as of April 2021.
Through authentic content, Prime Video offers a variety of films and television programs from major studios and networks. Amazon offers some of the same content that is available on other platforms, but it also includes movies and television episodes that are completely streamable through Prime Video.
JioTV
One of the top applications for watching live television is JioTV. This service was introduced by Reliance Jio a few years ago, and it has since transformed the way that people use apps and services to watch cable TV channels or online films.
In addition to the Jio TV app making it easy for consumers to watch live television on smartphones when they already have on-demand video streaming applications like Netflix, Amazon Prime, and Hotstar (back in 2016–17), For no additional cost, those who couldn't sprint to the TV could watch live TV on their mobile devices. Reliance Jio at the moment offered its users sponsor services.
Reliance Jio has changed the JioTV app's UI interruption, and only a few sections—including those for movies, games, home (cable TV), and music—will now be visible. To access all the stations and watch Live TV, simply select the TV recommendations page. The JioTV app is now unavailable for laptop or PC users on the second route. The service can only be used with smartphones and tablets.
ZEE5 Movies, Web Series, Shows
Zee Entertainment Enterprises Limited (ZEEL), a major worldwide player in media and entertainment, launched ZEE5, the ConTech brand with the fastest-growing market share in India. It has more than 90 live TV stations and 125,000+ hours of on-demand content. The platform is one of India's top OTT channels since it offers material in 12 languages, including English, Hindi, Bengali, Malayalam, Tamil, Telugu, Kannada, Marathi, Oriya, Bhojpuri, Gujarati, and Punjabi.
The website combines the best original material, Indian and foreign films, television series, news, music, kid's programming, gamification, and a variety of health and lifestyle articles into a single location. ZEE5 delivers cutting-edge capabilities including voice search, smooth video playing, and 11 different navigational languages.
By utilizing the strength of technology and data, ZEE5 has made impressive growth in the OTT sector. To create top-notch user experiences, content in a brand-safe environment, and increased reach and consumer engagement for advertisers, the company has formed strategic alliances with tech heavyweights around the world.
Voot, Bigg Boss, Colors TV
A service for watching internet TV and movies called Voot offers video on demand. The company's platform enables users to stream an infinite amount of movies and TV episodes and provides daily soaps, TV shows, movies, and reality shows focused on the four content pillars of humor, reality, drama, and kids.
With over 28,000 hours of thrilling content for audiences with a variety of choices and preferences, Voot offers the biggest TV Shows, Blockbuster Movies, and your favorite Toons & Voot Originals, absolutely Free, covering Colors (Hindi), MTV, Nickelodeon, Viacom18 Motion Pictures, Colors Kannada, Colors Marathi, Colors Bangla, Colors Gujarati, and MTV Indies.
Features:
Chromecast Support

Channel-wise Discovery

Language and Genre Sorting

Choose Video Quality

Voot Originals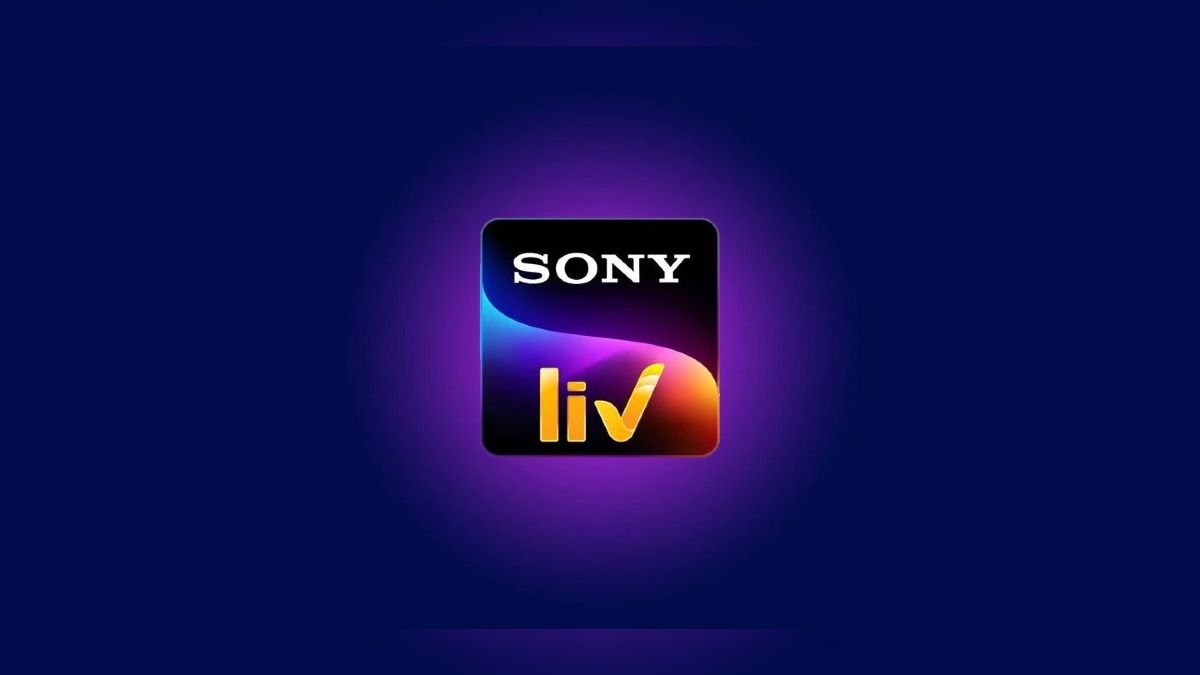 Sony LIV: Sports, Entertainment
There are various app versions of Sony LIV, and thanks to these versions, Sony LIV is accessible worldwide. The app's offerings and the personal information it gathers vary depending on which country it is available. The region-specific privacy policies of Sony LIV explain the types of personal data that are gathered, the legal justification for data processing, how data is stored, how long it is retained, and other privacy practices of Sony LIV.
Awarded worldwide shows like Seinfeld, Power, The Good Doctor, and Mr. Mercedes is exclusively available to Sony LIV subscribers thanks to collaborations with SPE Films, Lionsgate, and iTV. The site recently expanded its catalog to include several well-known Hollywood programs, including LA's Finest S2, Alex Rider, For Life, and Indebted, among others.
A subscription-based over-the-top (OTT) streaming service run by Sony Pictures Network is called Sony Liv. To take advantage of the revenue and profit margin potential of digital distribution, media corporations like Sony create OTT services. In January 2013, Sony introduced Sony Liv in response to the generational and millennial trend of cutting the cord.
The broadcast network Multi Screen Media (MSM)'s streaming service, Sony Liv, offers more than 5,000 hours of programming in a variety of genres and languages. In addition to Pakistan and India, Sony Liv intends to eventually make the service available in more nations. More than 109 million people have downloaded the Sony Liv app, and over 25 million videos are watched by users each month across all channels.
Zili App
The Zili app is a platform for short videos with various types of content. It gives users the option to create material to publish using a variety of app features, including super zoom, boomerang, and puzzle movies. This user-friendly tool was created specifically to let people create video content quickly. The user has the option of browsing other users' online content that has been shared. The user of this app may also share the app's videos as WhatsApp status updates.
The Zili app was developed in China. To directly compete with Bytedance's TikTok, the Chinese app was formally released in 2019 by the Chinese internet company Xiaomi. Because it offered amusing funny movies, the app became more well-known in the "Entertainment" category of the Google Play Store in 2019. The CEO of Xiaomi, the tech company that created the Zili Funny videos app, Lei Jun, said that he had created it to "make every day colorful!"
It offers a user-friendly design that makes monitoring your finances simple and is accessible on Jio phones, Android, and iPhones (but not yet on Windows Phones). It allows you to keep track of your spending, make savings, receive alerts when you're spending too much, and more. The app's numerous capabilities elevate it to the status of a must-have resource for anyone trying to handle their money sensibly. Zili App is the best option if you're seeking an app to help you manage your finances, save money, and get rewarded for it.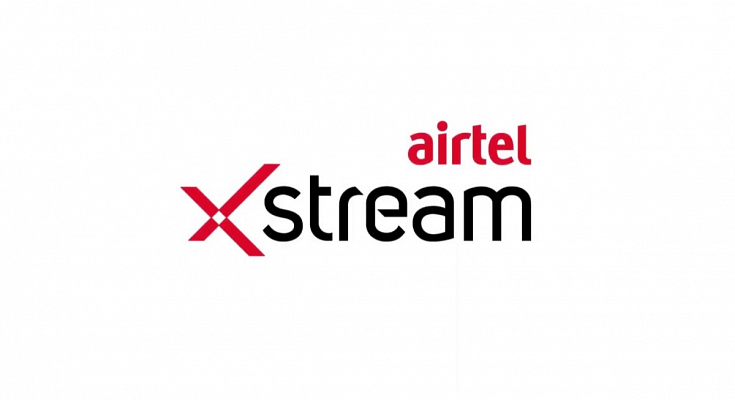 Airtel Xstream: Movies & Shows
A site that aggregates original content from several OTT platforms, television shows, and movies of various genres. Airtel Xstream has introduced two new packages: the Xstream Mobile Pack, which bundles telecom services with the purchase of a single, carefully chosen Xstream channel only through the Xstream App, and the Xstream Premium Pack, which gives you access to an increasing number of entertainment options.
You can watch your preferred movies and television shows online for free thanks to Airtel Xstream. You can view this service at any time, anywhere, on any device that can access the internet!
You can stream a variety of popular films and well-regarded web series right immediately on Airtel Xstream Movies. You can also look through the most recent additions to discover fresh material that is ideal for you. Even a separate section with kid-friendly programming is available.
The ideal way to uninterruptedly binge-watch your favorite films and television shows are with Airtel Xstream. It is simple to use. Additionally, it continuously stays current with new releases so you never miss a beat.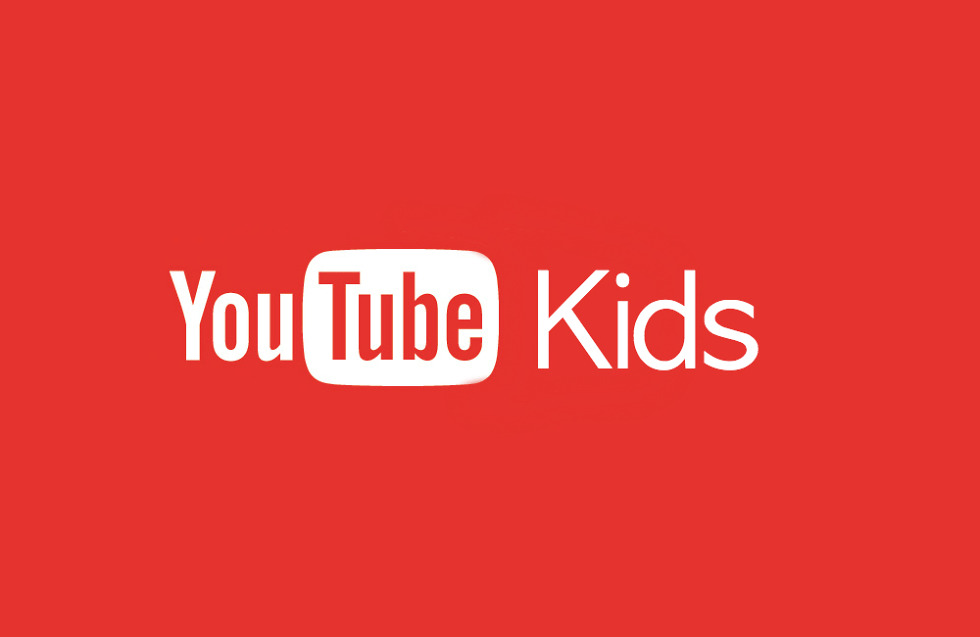 YouTube kids
A video-specific software for children. YouTube Kids was developed to provide children with a more secure atmosphere full of kid-friendly videos on a variety of subjects, kindling their inner creativity and playfulness. As your children travel and discover new and fascinating hobbies, parents and caregivers can help them along the road.
Children ages 5-8 can explore their interests in a wide range of subjects in the "Younger" Mode, including songs, cartoons, and crafts. Children ages 9 and older have access to our "Older" Mode, which allows them to search and discover more content including kid-friendly music videos and gaming videos.
Family-friendly videos on a wide range of subjects are readily available in the library, inspiring your children's inner creativity and playfulness. Everything from their preferred music and television shows on how to construct a model volcano is covered.
The voice search feature and "bigger graphics" and "bold icons" in the YouTube Kids app make it simpler for "small thumbs" to browse the content. New shows are also being added by YouTube Kids and learning creators. Channels and playlists for children may now be found in four categories: music, shows, learning, and exploration.
edited and proofread by nikita sharma