Trends
Top 10 Best Health and Wellness Companies in India in 2022
Top 10 Health and Wellness Companies in India in 2022
"What does health and wellness signify to you?" was a question posed on a social networking platform. Here's what the internet had to say about it. "health and wellness signifies a method of keeping your health nice so that you remain fit," adds Revati Khadse, a platform user. Ira Smith, another user, considers well-being to be critical to living a fulfilling life. "health and wellness is important because everything we do as well as every feeling we feel is related to our well-being," she explains.
Our well-being, in turn, has a direct impact on our feelings and behaviours." "health and wellness is a condition of ideal well-being, not only in the absence of illness, but a higher quality of life resulting from greater bodily, mental, and spiritual health," says another user Russell.
Well-being can mean different things to different people. For example, physical fitness is essential to some, while a comprehensive approach to relaxation and enjoyment is essential. Health and Wellness are defined as "a state of good balance of the body and mind that leads to overall well-being" by the NABH (National Accreditation Board for Hospitals and Healthcare Providers). "Well-being, unlike health and wellness, is far more than a lack of disease and includes a complete picture of an individual," according to a FICCI EY report on wellness.
It encompasses a diverse spectrum of human experiences, including personal development, relationships, school, community outreach, hospital attention, mentoring, and employment." Well, wellness isn't a new concept; it's been around for a long time. However, substantial economic expansion in recent years has led to a shift in food patterns and increasing lifestyle-related illnesses. According to a global poll performed by Cigna TTK Health Insurance in 2018, nine out of ten Indians are anxious, with 95 per cent of them being youngsters. Work was also mentioned as one of the critical reasons for high-stress levels in the study.
Stress is a widespread issue that has resulted in a slew of health issues, including physical inactivity, insomnia, obesity, poor nutrition, and heart disease (noncommunicable diseases); wellness is fast becoming the cornerstone of a good life.
The high amount of funding, rising consumer awareness, and high-end technological integrations characterize India's health and wellness business at the moment. In addition, consumers are more concerned with getting the best quality products and services and preventative health and wellness. These variables are critical in defining the market's growth and the extent to which it will provide value to all of its stakeholders.
Hospitals, clinical trials, health insurance, medical devices, outsourcing, medical tourism, telemedicine, and medical equipment are part of India's developing healthcare business. According to Invest India, the market will reach $372 billion by 2022.
The health and wellness market, divided into three categories: nutraceuticals, alternative therapies, and exercise and dieting, is also expanding rapidly. It is predicted to reach USD 24 billion by 2020, according to the FICCI-EY Wellness and Beauty Report.
Several factors are driving the rapid expansion of the health and wellness market:
Growing need for low-cost healthcare delivery systems in response to rising healthcare prices 

Rising disposable income among India's middle class 

Private-sector investment in new health and wellness divisions

Governmental policies foster the correct environment and support growth, such as the 'National AYUSH Mission.'

In the health industry, tax advantages and subsidies increase offer and build a solid platform for long-term growth.
The rapidly increasing number of businesses implies more choices at very competitive costs for Indian consumers desiring better healthcare and wellness services. Consumers' increasing concern about individual/family well-being is reflected in their health and wellness spending, gradually increasing in recent years.
India's young population and expanding discretionary income, among other things, are significant drivers of the health and wellness business. It has recently been fashionable to attend health and wellness centres; for example, for city dweller Sharad Agarwal, a nice back rub or a foot massage does the trick, leaving him invigorated for an exhausting month at work. He spends roughly 5% of his monthly salary at spas and salons, having head and neck massages, pedicures, and occasionally full-body spas if he feels like splurging. "The massages improve blood circulation, which relieves my body aches from sitting for lengthy periods at work," the 27-year-old explains.
Similarly, fitness enthusiast Aditya Pahuja participates in a well-known fitness firm that incorporates a prominent Bollywood actor's fitness routine. "Even when I'm busy, I make it a point to get to the gym every day." It gives me energy and helps me keep in shape after a hard day at work." He signed up for a yearlong gym membership, which is inexpensive and has higher prevalence reductions. These are just a few examples of how people, particularly young people, are more likely to adopt a lifestyle that incorporates wellness, such as a workout regimen or luxurious time,' into their daily lives.
More individuals believe that well-being is a difficult circumstance of hobbies, lifestyles, and choices that contribute to holistic health when discussing wellness. In addition, the sector is developing more interactive and customized solutions to attract customers. Fitness has become a fad, according to a yoga instructor in Greater Noida. Health is no longer regarded as a luxury, according to her. "Today's consumers are very aware of holistic techniques and are devoting quality time to acquiring well-being," she says. As a result, individuals are ready to pay a higher for wellness experiences in both metro and non-metro cities." In addition, she told us that students are interested in choosing various programs that can be customized according to their needs.
Outdoor vacation packages that include health and yoga activities while also providing a break from social media are also popular these days. Dr. Madhurima Gupta of Delhi's Sarvodaya Hospital and Research Centre's centre for wellness confirmed the pattern. To preserve functional effectiveness, she believes that regulated spa and salon treatments are required in addition to a regular health routine. "People today live in such a way that they have cash but no time for themselves." Therefore, spas, salons, and gyms are becoming increasingly popular in such situations because they are locations where individuals can disconnect from their smartphones and work, de-stress, and relax," she explained.
Health, in our opinion, is always square one.
You can't be the best boss, colleague, friend, or spouse if you don't look after yourself first. But, of course, we're isn't the only ones who think this way. According to an increasing number of businesses, healthy employees are happier and more productive. According to Harvard Business Review research, employers get $2.71 back for every dollar spent on wellness through greater productivity, lower absenteeism, and lower healthcare costs.
As a result, especially in recent decades, a grassroots movement of corporate wellness organizations has cropped up, offering various services and approaches. But, with several options available, how can you know which one is ideal for your company? This is where we can help. We've prepared a list of the country's most significant health, wellness, and fitness companies, including those with the broadest national reach, the most comprehensive programs, and a proven track record of success.
It should come as no surprise that healthcare institutions play a critical role in searching for efficient healthcare solutions. Many individuals in India suffer from various medical ailments, and the Indian healthcare system has gone to great lengths to address them. These Top 10 Healthcare Companies strive to provide the most outstanding service to the public in India, even when treating the most deadly diseases. Healthcare experts are bringing innovative healthcare systems to meet the needs of patients.
If you have an excellent healthcare solution, you can get superior medical help.
Private Consumption of Health and Wellness Has Changed
Around 443 million millennials in India are even more body-conscious than in prior eras. Thanks to this and an increasing focus on preventive health care, people nowadays are eager to spend on health and wellness products and services regularly. According to Number Research, 33 per cent of Indian millennials spend around INR 4000 on health and wellness each month. All everyday expenditure activities are purchasing gym memberships, getting annual health checkups, taking nutraceuticals, and utilizing health-tracking apps.
Furthermore, according to Redseer Consulting, India has 90 million health-conscious people (HCIs); by 2020, that number is predicted to climb to 130 million. And by 2022, this proportion of people is expected to spend USD 30 billion on health and wellness products such as health foods, nutraceuticals, and organic beauty care.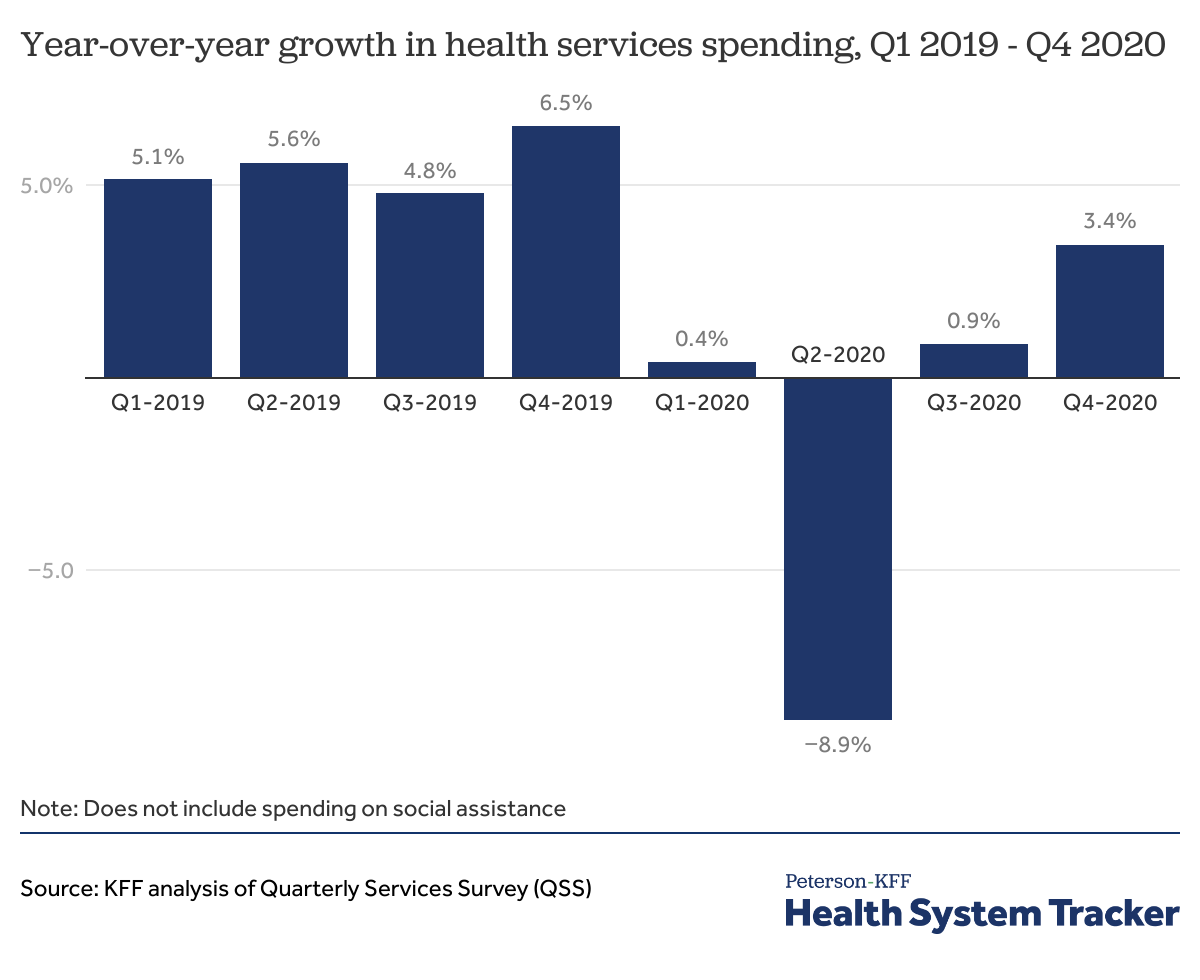 New firms are responding to the rising expenditure on health and wellness by introducing improved services and creative service models to the market, resulting in totally new, embryonic categories within the industry.
What is the difference between health and wellness?
It's just a way of living a happier and more fulfilling life by adopting a healthier lifestyle and exercising, preferably not in a gym, but instead by DIY jogging, running, aerobics, and dancing, among other activities. Working hard to lose weight and eating a greener, enough quantity of protein and hydration, in technical terms, contributes a notch to longevity, that is, health and wellness at your home.
What is the best way to maintain one's health?
To keep your brain nerves from exploding in tension, you are just eating, sweating while working, quitting smoking, contaminated beverages, alcohol, and meditating. Maintain a cardio and cycling routine, and you'll be well on your way to health and wellness.
What Are the Benefits of Corporate Wellness Programs?
Corporate wellness companies create practices that encourage employees to participate in healthier lifestyles. As a sign of friendship better holistically, many wellness firms are also meant to make staff happier and more productive. Change in mindset campaigns, incentive tracking tools, wellness plans, and other workplace wellness solutions are examples of possible initiatives.
Employers can gain immensely from this since a healthier workforce means lower insurance costs, lower turnover, lower absence rates, and a better corporate image.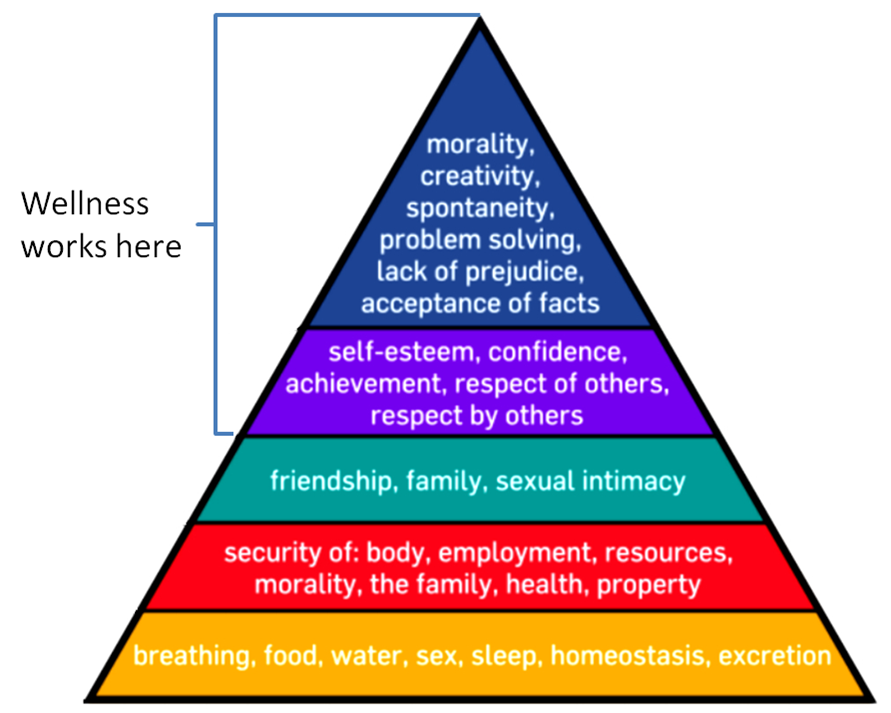 How do you define a healthy lifestyle?
A healthy lifestyle consists of adopting habits and activities that contribute to a person's wellbeing throughout their daily lives. The workplace and personal lives of people present a variety of challenges and stresses every day. Having a balanced lifestyle allows an individual to balance his professional and personal lives, allowing him to cope with stress. When you maintain a healthy lifestyle, you have a positive attitude and are ready to tackle any challenge that comes you found that individuals who are disciplined and active usually lead a healthy lifestyle.
Health and Wellness Companies in India in 2022
1. Innovaccer 
It offers a platform that analyses health data using artificial intelligence. The product is used to control the health of populations in healthcare facilities. In addition, the firm has created a data activation cloud-based platform to gather, research, and deliver insight into patient health. InNote offers four different products: InConnect, InGraph, and InCare.
2. Apollo Hospitals
It is a hospital network that spans the country. The hospital was created in 1983 by Dr. Pratap Reddy in Chennai, and it now has at least 2000 beds across the country. You can see an Apollo hospital servicing the public because the Apollo hospital network is rapidly expanding and now has locations in every city. The corporation is well-known for developing its drugs; thus, it is well-liked.
3. Remote Team Wellness
Do you want to improve your remote team's health and wellness but don't know where to begin? We recommend starting with a virtual presentation by a wellness expert to your company!
Remote Team Wellness is the world's leading provider of live-taught virtual wellness experiences for teams, specializing in 1-hour and half-day virtual fitness programs on topics such as mental health, physical and nutritional wellness, mindfulness, burnout prevention, and more. Remote Team Wellness has collaborated with groups from Facebook, L'Oreal, Remote.com, and various other companies to provide expert-led, private wellness experiences that give the teams practical examples and resources to help them feel better. All your crew has to do is turn up for the scheduled session, and the Remote Team Wellness will take care of the rest.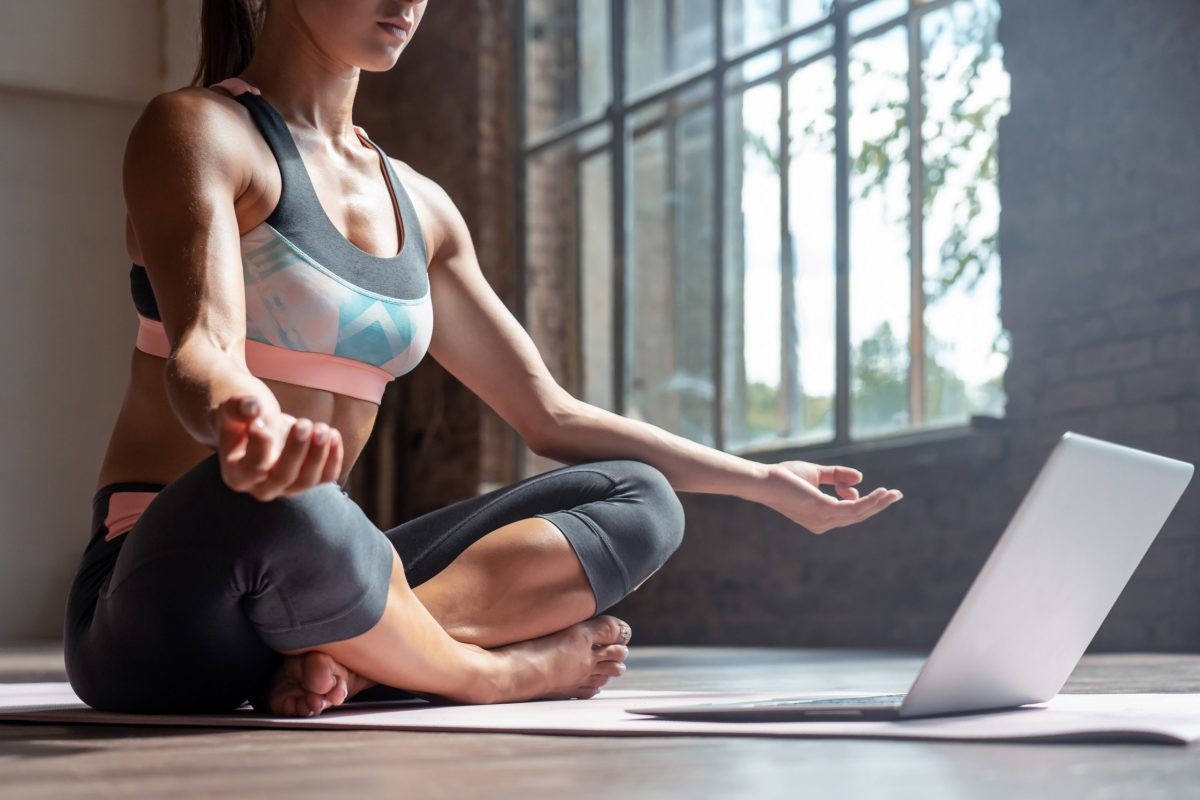 4. Wellable
It is a workplace health and wellness software service that allows businesses to design programs that engage employees in comprehensive well-being training modules and activities, allowing them to thrive. To enhance engagement, Wellable adds onsite services and rewards administration to its digital experience, resulting in a healthier, happier, and more productive staff and increased business success. With active users in over 23 countries, Wellable works with organizations and health plans of all sizes worldwide.
Request a demo of Wellable to explore how it can help you realize your vision for the ideal wellness program.
5. WellSteps
Staff health care expenses can be reduced, and employee engagement will improve with WellSteps workplace wellness services. The WellSteps health systems have indeed been named the nation's best successful workplace wellness program, winning the latest Koop Award. With several health suppliers to pick from, why not try out one that's been named the finest in the country?

6. PharmEasy
PharmaEasy is a pharmacy ordering website that allows customers to order diagnostic tests and medicines online. Users can order drugs from a nearby pharmacy and take samples from nearby labs for diagnostic tests at home using the app. In addition, they can use the service to upload photographs of their prescriptions and place orders with local pharmacies. Customers can also look for and schedule diagnostic testing with home specimen collection. The portal also sells supplements and other health-related products.
7. Wockhardt Ltd
It is an Indian firm that was started in 1960. Mr. Habil Khorakiwala is the company's founder. The corporation has become a global company due to its involvement in all emerging countries such as Mexico, Russia, Brazil, etc. The corporation has manufacturing plants in several locations, including the United Kingdom, the United States, Ireland, and France. This healthcare institute provides state-of-the-art therapeutic facilities to the citizens of the country. In addition, the company produces formulations, nutrition products, vaccinations, and other items and is a premium brand in pharmaceutical companies.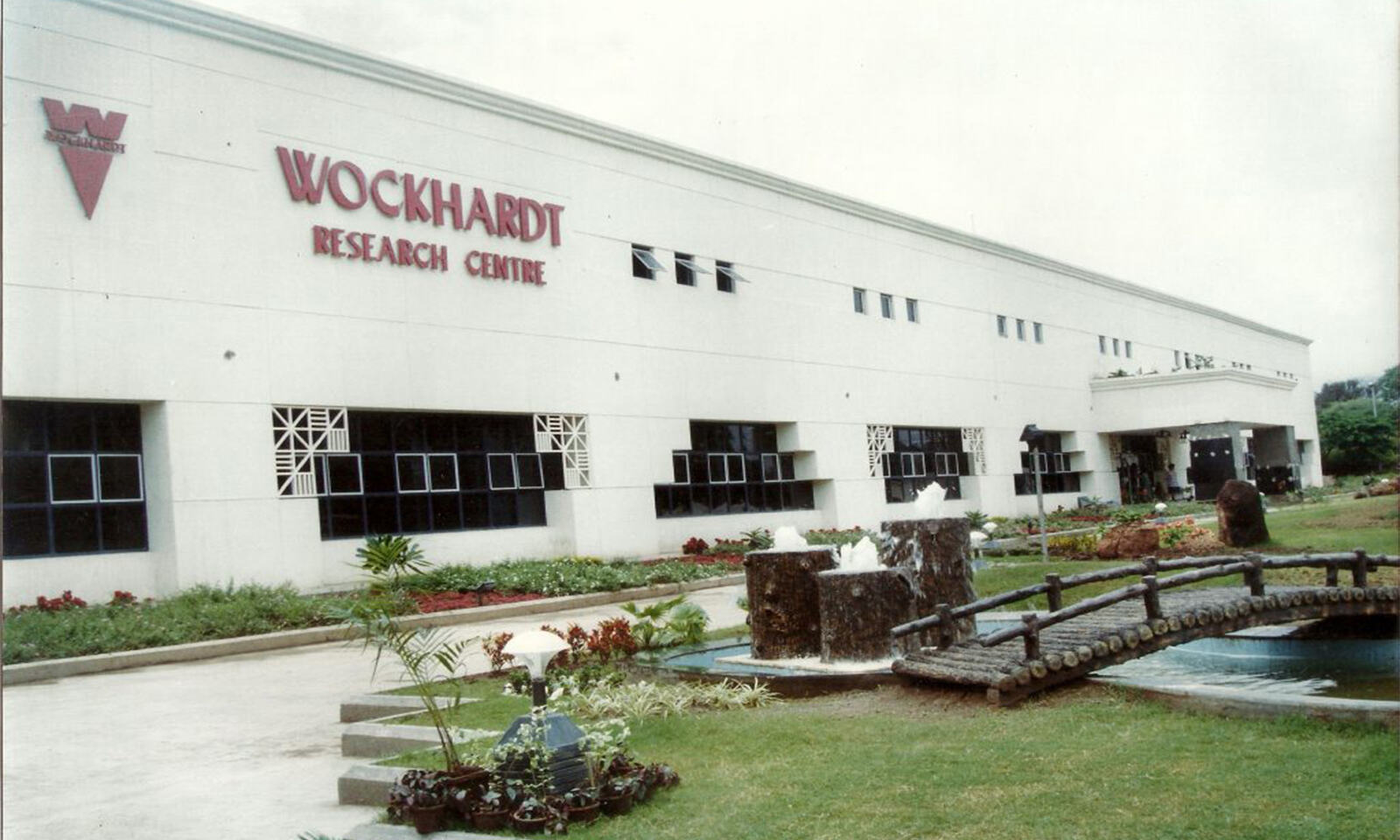 8. FITNESS PLUS
The Managing Director, Dr. Suresh Babu Bikaala, began this project in Bangalore. He established a highly specialized fitness centre with art education items of machinery & a one-of-a-kind training method that includes a military-style exercise that can be adjusted to fit a variety of fitness tastes. All types of gym training and programs, such as blood pressure, lowering hypertension, and work stress, are available.
9. Bonusly
The bonus was created as a seamless solution to improve the employee experience by combining the power of recognition and awards to bring colleagues closer altogether. Bonusly's claimable prizes are ideal for any business wellness initiative, incentivizing healthy habits that build your workplace culture. For example, give out tips to workers who complete daily, weekly, and monthly health challenges like Bike to Work Day, a corporate step competition, Flu Shot Friday, or participating in a vegan chili cook-off, as examples of how to use Bonusly's make sure everyone knows reward program.
10. BSDI
It is based in Califon, NJ, is an award-winning leader in health promotion technology. BSDI has attracted progressive corporate, hospitals/health systems, government, brokers, fitness professionals, wellness consultants, and commercial health and wellness centres due to its focus on innovative online technologies and extensive data analysis. In addition, they are proud of their 25-year track record of developing feature-rich, adaptable solutions that promote healthy lifestyle practices in the general community.
Article Proofread & Published by Gauri Malhotra.