Trends
Top 10 Best Video Editing Apps In India 2022
Top 10 Best Video Editing Apps In India 2022
You can use video editing software to showcase your products in the best light by creating professional videos for mobile platforms like Facebook, Instagram, YouTube, and any other place where you can share brand videos. You can make yourself stand out from the competition by using free video editing software.
Video content marketing is more engaging than photographs alone and more likely to enthuse customers about purchasing a product. According to an online publication called Small Business Trends, E-commerce product videos have been shown to increase conversions by up to 144%.
The video editing software listed below is both accessible and affordable. We've outlined some of the most helpful features of each tool based on the individual needs of each entrepreneur.
People have been using various mobile apps to create short videos and movies, which are then uploaded to their social media accounts. The demand for video editing apps for Android has grown enormously over the past few years, and people want to flaunt their creative skills on social media by uploading cinematic videos. Now, users can download several video editing apps through the Play Store, but many of these apps have complicated functions and lack features that a layman would find useful. In the absence of a clear understanding of what you are looking for, it may become more challenging to choose the right fit.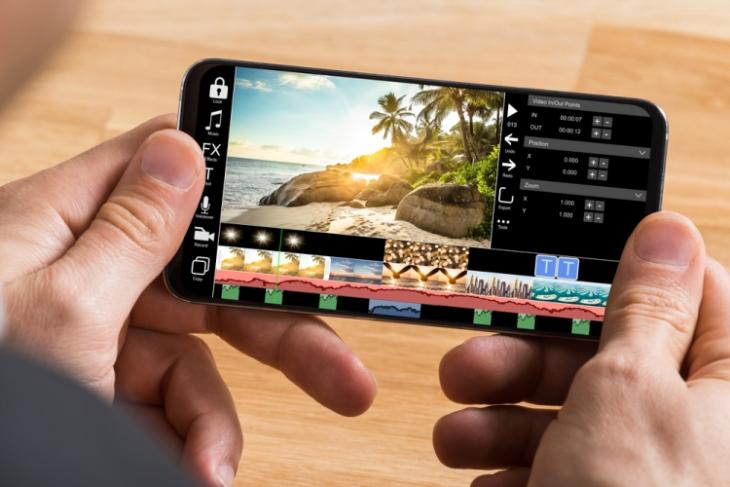 Almost anyone can produce high-quality videos without having to be a professional, thanks to smartphones with 4K cameras. Video editing tools have become more popular as a result. Millions of people are now turning to videos as their primary source of entertainment, as shown by YouTube's boom. In addition, you can find a reasonable price for the best video editing software for P.C. 
Many users are looking for easy, clutter-free ways to edit videos on their devices and share them on social media apps. Bloggers, stand-up comedians, entrepreneurs, and others who cater to different audiences have to record videos at home and then edit them for their audience. This has increased the need for editing video on smartphones during the Covid-19 pandemic. Many people can edit videos on their Android or iPhone devices because they cannot afford a MacBook Pro.
The Android Play Store offers a wide range of video editors. The choice of the best video editing app for Android can be overwhelming unless you know precisely what you need.
What factors should you consider when selecting video editing software?
The essential considerations when selecting video editing software are primarily determined by the amount of work you will be doing with it. Beginners may rely on several free video editing apps to get them up and running on a primary computing device.
However, features are an important consideration for everyone else, particularly for commercial use. They depend on advanced robots and operate at rapid speeds on software. It was all about opting for the highest in the industry and counting on them because of their vast adaptability as well as their ability to provide items without any problems.
1. Adobe Premiere Rush
YouTube and other social media apps are especially well suited for Adobe Premiere Rush. To upload a video clip using it on social media, it automatically detects the aspect ratio according to the platform.
For iOS, Android, Windows, and Mac, it is the best video editing software. In terms of ease of use, it's more intuitive than Adobe Premiere Pro, After Effects, etc.
There are many screen panels and large icons in this app, making it especially easy to use. Neither a beginner nor a professional video editor will be disappointed with this program.
2. Lightworks
Lightworks has a basic and intuitive U.I. that makes it simple to learn. Lightworks also includes a library of in-depth video tutorials, making it one of the more approachable and simple-to-learn Linux video editing software solutions on the market.
Lightworks includes a library of original stock movies and audio clips that can be used in any video you create in the program, giving every marketing video a polished look.
The following are some of the features:
Fast and accurate video trimming with high-quality, simple trimming functions

Importing new content while editing at the same time, optimized for speed

Clips from multiple cameras can be synced using Multicam editing

Taking full control of who has editing access to a project in real-time

Videos can be easily shared on Vimeo, YouTube, Facebook, and Instagram with a single click

Various video formats supported
Available for: Windows, Mac, and Linux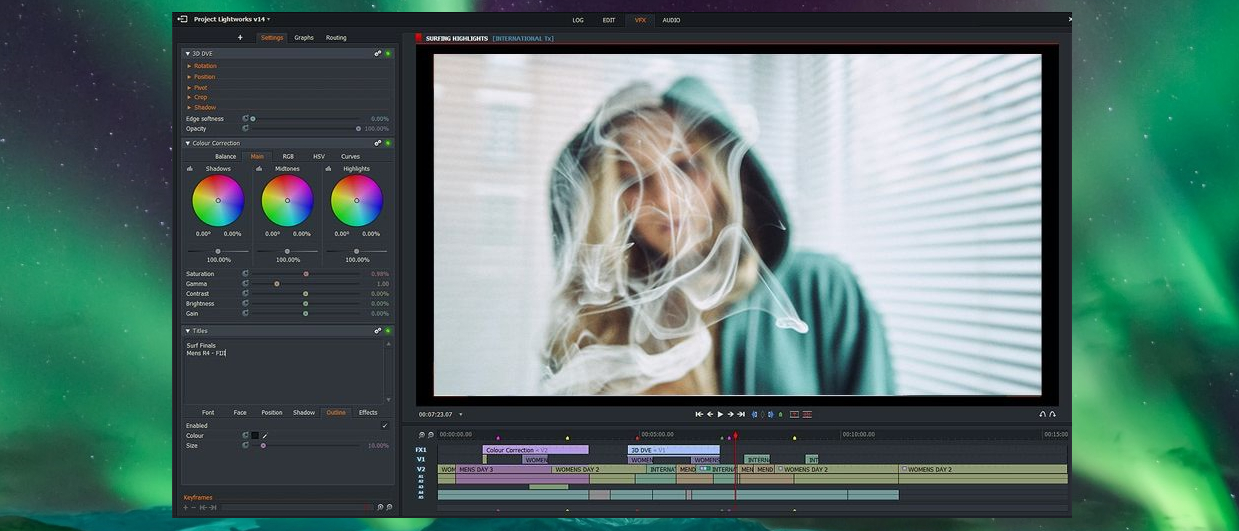 3. Adobe Premiere Pro
We would have hesitated to include Adobe Premiere Pro in the list a few years ago. But nowadays, it's difficult not to promote it to the vast majority of people. This software is used by the majority of experts all around the world, and for a good reason. It combines a user-friendly interface with a wide range of capabilities to provide you with the highest performance outcomes. However, you'll need at least 8 G.B. of RAM on your system to obtain the most outstanding results, particularly if you don't want your computer to collapse or slow right down with each video rendering.
4. PowerDirector
It is an excellent video editing utility program. This program allows you to effortlessly cut, rotate, modify colour, apply effects, audio, and voice-over. If you wish to post videos in high quality, the software will enable you to export in 4k resolution. If the video was unsteady while being recorded, it could be repaired to some extent. It also includes a chroma key, which allows you to create a custom theme (and have used green screen), video overlays, and the ability to drag and drop photographs and movies, as well as piecing them together using multi-timeline.
On Google Play Store, the app has received more than 50 million downloads, has received a 4.6 rating, and takes up 48 M.B. of space on Android devices. 146 MB are needed to store it on the Apple App Store.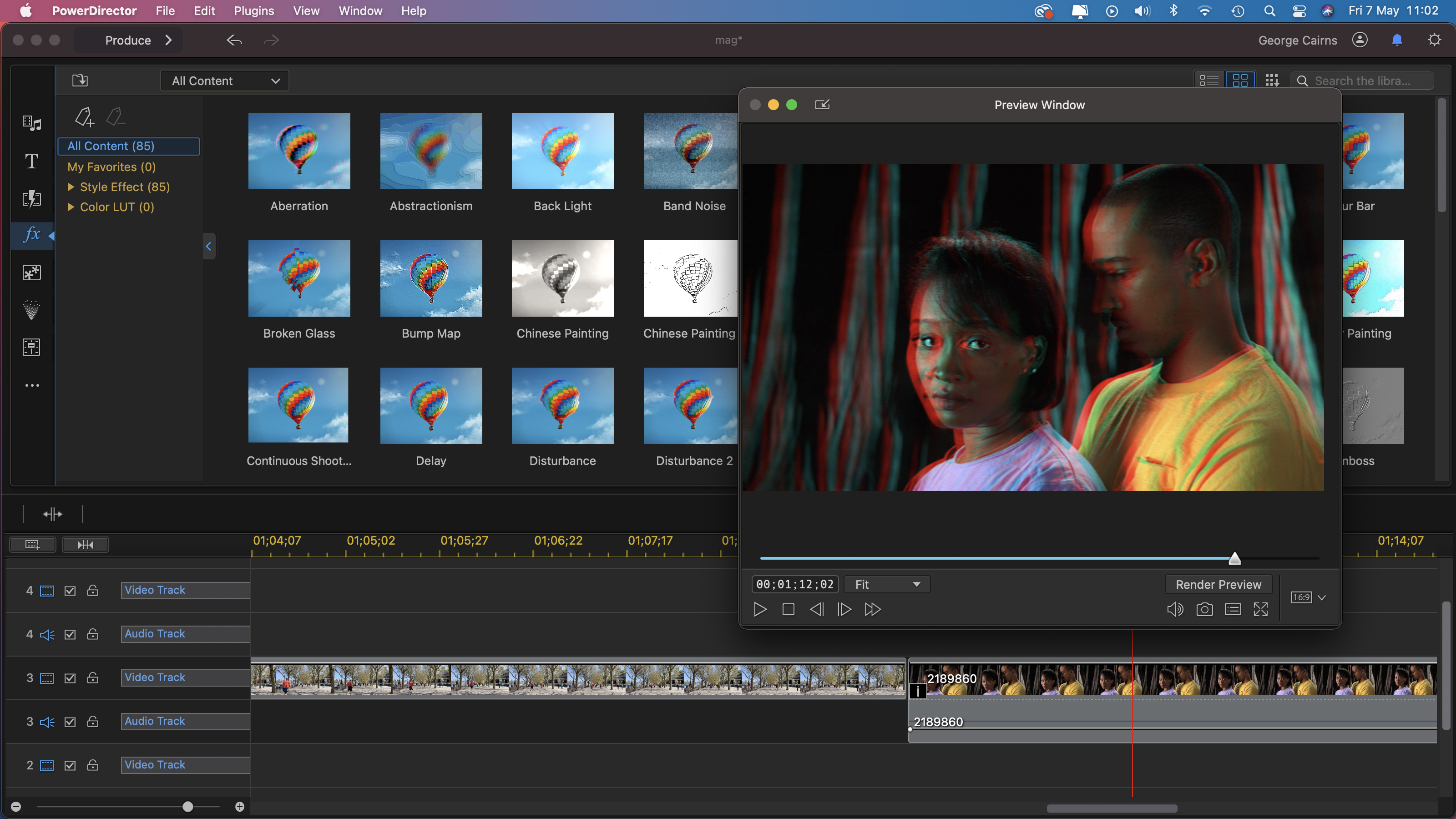 5. Filmr
The Filmr app is a simple video editing program that works on both Android and iOS devices. It boasts a simple, fast, and intuitive interface that is suitable for both beginners and advanced video creators. You may use transitions, effects, filters, and other effects to make a simple video look cool. Filmr is the place to go if you want your videos to have speed, agility, and a professional aesthetic.
4.4/5 is the overall rating for Filmr based on 8,126 reviews, and it has been downloaded over one million times.
There is a free version that enables you to add a watermark to videos. There is a $15/month plan, too.
Key Features:
It's possible to import an unlimited amount of photos/videos

Transitions between videos that are smooth and unique 

A variety of fonts for text that stands out

Easy to switch between horizontal or vertical video formats: 16:9 and 4:5, square (1:1), and vertical (4:3)

A rich library of royalty-free music with over 20 million tracks

Exclusive effects and filters for a video transformation
Pros:
– The best part about Filmr is that there are no advertisements!
– Unlike other apps, it features a vertical editing timeline, making video editing a breeze.
– With a simple drag-and-drop, you can rearrange files, images, and audio files.
– Allows you to do a simple search to find any song or add music from your current files.
– With just one swipe, reverse, rotate, and flip videos – Remove the watermark by watching an ad or upgrading to PRO.
– Save to your gallery or export to any social networking app straight.
– Customize the span of text on video on the text bar 
– Directly record videos via the app and edit 
– Customize the duration of changes up to particular seconds
Cons: 
– In the Android version, there is no undo option; 
– There are a limited amount of filters; 
– You can't create audio immediately on the app; 
– You can't change the picture quality before saving; 
– It doesn't support various languages.
Note: The Filmr iOS app offers various effects, filters, animations, video-on-video, and other features. You can try it out if you have a chance to provide an iPhone or iPad.
6. iMovie
It is a wonderful video editor app for iPhone that is part of Apple's line of products for iOS (and macOS). While you may prefer using a more sophisticated editing program on your Mac, iMovie can handle video editing on the iPhone just well. The program comes pre-installed on recent iPhone versions, and you can use it right away to generate some beautiful videos on your iPhone.
You can use iMovie to import films and photographs into projects and edit them in a very user-friendly environment. You can slice videos, move them about on the calendar, and sometimes even apply simple transitions to them.
In iMovie, scrubbing throughout a project is very simple: simply drag your finger over the screen.
You may even customize the project with filters and themes. Single clips in the project can also be given text overlays and filters in iMovie.
Overall, the app is one of the most effective ways to edit videos on your iPhone, and you must give it a try.
7. InShot
InShot, a FREE HD Video Editor app with professional functionality, is at the top of the list. Music, transition effects, text, emoji and filters, blur backdrop, and other features are available to users. 
Users can readily comprehend the app's commands because of its straightforward layout, making it simple to generate films for Instagram, YouTube, Whatsapp, Twitter, Facebook, and other platforms. InShot is a picture editor that allows users to create collages with a variety of themes and features. Certain advanced features can only be used once you purchase them, but the free version functions just fine when used.
8. KineMaster Pro
This app, Kinemaster Pro, is the most popular on the Android platform. It is the most popular since it includes high-end video editing tools that make video editing simple.
Effects, Video insert, text overlay, as well as many other capabilities are included in this software. This tool also can edit video clips and modify layers frame by frame, making it among the best editing apps available.
It has one drawback: the free version contains a watermark; to remove the watermark, you must purchase a premium subscription to this program.
When you first open KineMaster, you're a little worried because it wants to sign you up for a subscription right away. But, whether you're ready to pay for it or not, it quickly becomes evident that this is robust, usable software.
Clips are easy to import, and the software makes excellent use of screen real estate. A huge preview is bordered by a sidebar for important actions (undo, settings, etc.) and a webcam capture button with icons behind it for rapidly accessing media, audio, and overlays by default. It appears busy, yet when functioning, but on the phone, it feels efficient.
You have access to the majority of the toolset, if not all of the assets, for free, and all exports are watermarked. At the very least, this means you can try before you buy.
If you pay, it will cost you roughly $23 / £19 / AU$38 per year, which is a good deal for the finest pro-oriented Android app, especially if you use the assets store. LumaFusion is recommended for iPhone/iPad users.
9. VideoPad
VideoPad is a fantastic free choice for anyone looking to make professional-looking videos without spending any money. You may experiment with different video compositions and styles with VideoPad's simple and easy-to-use tools, including 3D film editing and an ambient noises library.
You may add special effects, overlays, texts, and transitions to your films, as well as colour correction and sound effects. Then quickly and effortlessly export all of your completed videos to Facebook, YouTube, Google Drive, and other mobile devices.
The main disadvantage is that advanced video editors may find it too straightforward. It lacks some of the more advanced functionality found in a few other free video editing programs on this list.
Nonetheless, it offers plenty of options for adding light effects, fine-tuning colours, and overlaying text and images. The free version is worth downloading.
Features include:
A built-in dual screen allows for easy and intuitive editing of selected clips and the entire sequence (one screen previews clips selected, one screen previews the sequence).

Transitions that are ready-to-use and customizable

Creating customized video files by exporting presets-The software allows you to directly post images to popular social media platforms such as Facebook and YouTube.

Easily share videos online with social media tools.

Videos can be customized with a wide range of video transitions and visual effects.

Stabilizing videos is one of the video optimization tools.
10. Movavi Video Editor Plus
If you're new to video editing, Movavi is a great place to start. A video timeline can be used to alter and edit aspects in the finest video editor for YouTube. You can use special effects, frame animations, and a variety of themes to meet your needs. You can indeed make adjustments to the sound in the film footage to suit the content's levels. The nicest part about Movavi is that it is easy to get your hands on it and start working with it. You may also import and export media in the optimal quality, thanks to compatibility for a diverse variety of file formats.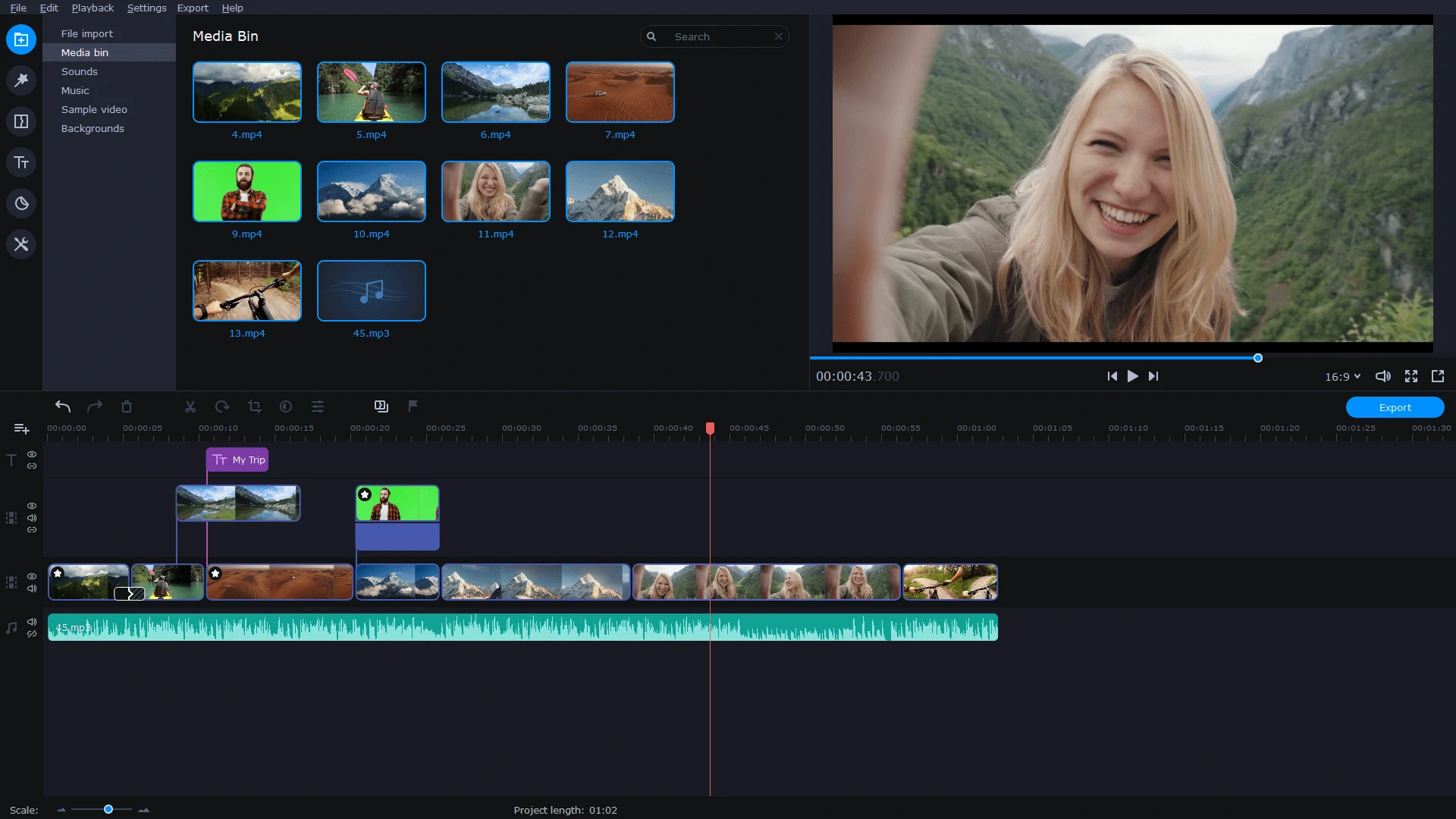 Most Commonly Asked Questions
1. What is the most beginner-friendly video editing software?
iMovie is the simplest video editing software on this list. It comes pre-installed on your iPhone and includes all of the tools you'll need to create a memorable video to share with friends and family. To get started, you may use GoPro's Splice app.
2. What do YouTubers use on their iPhones to edit their videos?
You won't be disappointed with Lumafusion or Adobe Premiere Rush if you want to edit YouTube videos on your iPhone. Both of these applications have a lot of features, and many YouTubers use them to edit their videos.
3. What is the best free iPhone video editing program without a watermark?
iMovie is the most fantastic free video editor that does not include a watermark. It comes pre-installed on your iPhone as well. Check out Quick and Splice if you're seeking non-watermarked third-party video editing apps for your iPhone.
4. What is the ideal free version for TikTok, IGTV, and other similar services?
Quick and Splice are both excellent for making youtube films for applications like TikTok and IGTV. Unless you want to make short videos with no effort, Magisto is a good option.
What Is The Role Of A Video Editor?
A video editor is responsible for adding all of the features to a video that renders it consumer-ready. Music, sound effects, photos, captions, A-Roll and B-Roll, and much more can be used to accomplish this.
To clarify what video editors do, MediaBistro writes David Abrams, a video editor at Consumer Reports: "It's my responsibility to turn a photographer's raw material into a fascinating video." The entire tone of each piece is in the editor's hands, even whether you work with a producer or utilize a script as a guide."
Choose your hardware
Content creation can be a taxing procedure for your system, and it may be beyond its capabilities. A multicore microprocessor, plenty of RAM, and a fast, strong drive are all features of a good editing computer.
You can use a desktop or a laptop, but for more power, most reliable sources recommend a desktop. If you're looking for suggestions, check out the articles below from Laptop Mag and Tech Radar.
Choose Your Software
Adobe Premiere Pro and Final Cut Pro are the two most common video editing programs. Adobe Premiere Pro is part of the Adobe Creative Suite, while Apple's video editing software is Final Cut Pro.
File Management
You must be organized to complete successful video editing. Numerous files go into a single video, and the only way to edit efficiently is to be organized. To stay organized, I employ techniques such as creating bins, naming files, and categorizing by file type. Also, don't overlook Adobe Premiere Pro's search bar option. This tool can assist you in finding the files you're looking for.
"Another option to work quickly is to use external drives for saving your video, so you can spare more computer RAM," we say about the use of external drives to enhance your workflow. To allow speedier file transfers, we recommend using hard drives that can be linked via USB 3.0 or Thunderbolt. Consider allocating RAM to allow you to use some more for editing, as well as purchasing a gaming mouse with editing features that you can assign to its buttons."
Article Proofread & Published by Gauri Malhotra.