Trends
Towards a healthier and more sustainable world
Towards a healthier and more sustainable world – One chance one earth
Undoubtedly, the biggest problems facing humanity in the post-pandemic era are sustainability and environmental preservation.
We have learned from Covid-19 that Mother Nature provides the healthier essentials of existence; however, we have taken this for granted for far too long. As a result of human involvement in the ecology and environment, the pandemic has shown us the imminent disaster that human existence is facing. We have reached a breaking point when we can no longer afford to ignore how negatively humans affect ecosystems and the environment.
History demonstrates how man has both directly and indirectly impacted and been influenced by his environment, a paradox that has far-reaching consequences for both.
Our physical and mental development is directly impacted by our surroundings, which functions as a two-way street where our lifestyle decisions, in turn, change our environment.
In the past ten years, the environment has seen looming changes that pose a serious threat to civilization. These changes have also caused a wide range of unintended modifications. It has harmed the environment and the basic necessities of human life, such as food, housing, water, and air, and it has contributed to climate catastrophe and habitat loss.
If these urgent issues are not resolved right now, Mother Earth, our sole source of life and wellbeing, might suffer. This idea is reflected in the topic of World Environment Day 2022, "Only One Earth," which focuses on maintaining a sustainable way of life in harmony with the environment while also making sure that we all work to make the earth greener and healthier.
The majority of us have a tendency to believe that business executives and lawmakers are responsible for environmental protection and should come up with answers. However, the truth is that environmental deterioration is a collective responsibility since it affects every living thing equally. To accomplish the enormous burden of making sure that we leave a better and safer world for our future generations, a permanent change in mentality is necessary.
The main goal of celebrating World Environment Day is to raise awareness of the importance of a healthy environment for human existence as well as to inspire everyone—from small businesses to huge organizations—to become more environmentally conscious and adopt a healthier lifestyle. In order to celebrate, defend, and repair our planet, the day asks for collective, revolutionary action on a worldwide scale; people and civil society play a crucial role as advocates, awareness-raisers, and supporters.
Small efforts lead to significant effects.
Each of us may make a significant contribution to the implementation of long-term solutions for a cleaner and less polluted environment on an individual level. Living a healthy lifestyle and being environmentally responsible are related concepts.
Some of the essential actions we may model in our everyday activities for a better way of life are:
Go Green: Going green means planting more trees and caring for the local flora and animals. In the future, a push for a greener world will keep us fitter and healthier while also healing Mother Nature.

Say No to Plastic: Choosing natural and organic alternatives to synthetic, non-recyclable goods and materials that are non-degradable and have adverse effects on the environment's air, water, and land.

Conserving Nonrenewable Energy: Walking and cycling are economical and good for the environment and your health. You might thus seek for these solutions to travel to work rather than exert yourself at gyms. Carpooling or using public transportation are feasible solutions for longer trips.
Involving young people and children: Making pertinent information on the significance of building a better world available to children and young people makes them aware of the problem. It enables students to become role models for future generations and play a crucial part in raising awareness about the value of safeguarding the environment. The moment is right to include citizens and civil society in this transition for a better future since ideas like Vocal for Local, Go Green, and Swachh Bharat are capturing the attention of everyone.
Creating a better world for all
Businesses and organizations have come to the realization that it is no longer lucrative to prioritize commercial profits over environmental damage during the past ten years. As a result, there has been a very noticeable change in these organizations' viewpoints.
This development has also been significantly influenced by public awareness of the problem. Even while the business sector still has a long way to go in this area, and there are several ways they can try to reverse the effects of profit-driven policies that have tipped the scales against them, they can take some of the following measures to guarantee favourable results:
Actions with a purpose – The corporate sector must support novel laws and reforms focusing on moral and environmental principles, accessibility, and inclusion. They must understand that the foundation of these businesses' goodwill is giving back to society.

Go virtual, go healthier: An effective strategy is to implement reforms that will curb the phenomena of environmental risk and guarantee that more people across the world have access to new employment possibilities and future prospects. All industries, including the business sector, must develop long-term employment and other changes since the epidemic will make the virtual world a reality. It will aid in the preservation of nonrenewable resources and be crucial in slowing down climate change. Additionally, they will make sure that disadvantaged groups have chances, and they may do it from the comfort of their own homes and a circumstance where everyone benefits.

Include all, exclude none: CSR initiatives aimed at promoting awareness of the urgent problem of environmental degradation, including training sessions, capacity-building workshops, and other industries that promote a more livable and sustainable world for everyone. However, these programs must be open to all groups, including women, people with disabilities, and those who are economically and socially disadvantaged.

Managing Carbon Footprints – A critical area of concern that may advance the cause of a controllable and non-toxic environment for everybody is coming up with bold and innovative attempts to decrease carbon emissions.
The start of the epidemic has helped us all recognize how important it is to "leave no one behind," as stated in the Sustainable Development Goals (SDGs), and how closely connected our well-being is to one another. Governments and businesses must intervene to make sure that raising awareness of the problem is related to practical solutions; long-term action plans combined with legislative reforms can produce noticeable outcomes.
Advocating change in the right direction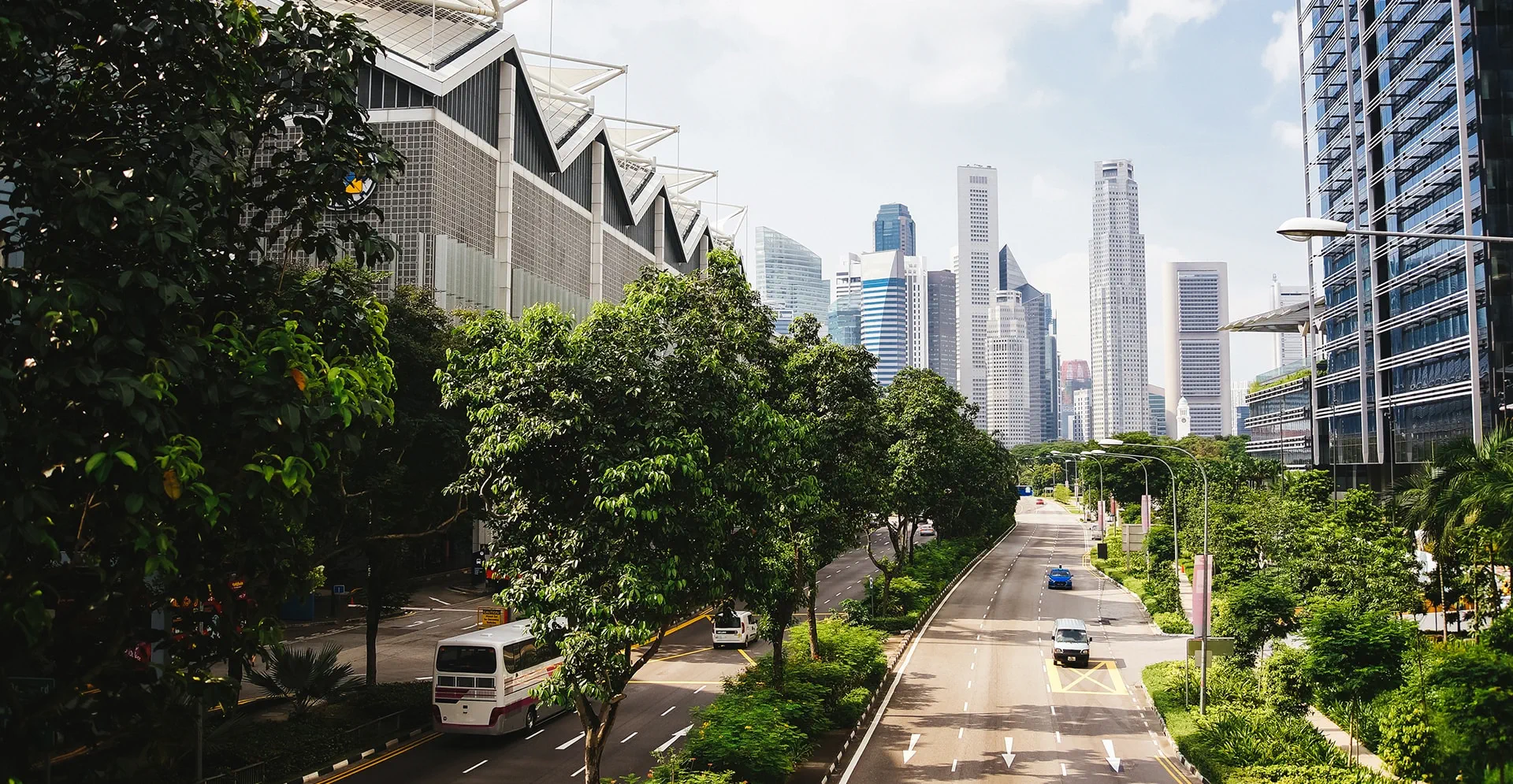 To produce long-term benefits, the Government and policymakers must implement significant and ground-breaking policy changes in addition to initiatives to raise awareness of the issue.
Changes in Policy – At the policy level, financial advantages typically take precedence over environmental considerations. However, if carried out in a planned and methodical way, futuristic investments may address both issues in a way that is more resource-efficient, assist in breaking the link between environmental deterioration and economic growth, and effectively provide long-term outcomes.
Awareness Creation – They can also raise awareness of the problem among businesses and other pertinent stakeholders, helping everyone understand the value of a safe, clean environment.
Positive reinforcement- Encourage environmentally friendly behaviours among the general public, such as reforestation and the preservation of natural habitats and resources like water and land. Civil society and business automatically fall in line when governments begin to prioritize a particular issue as being of the utmost importance. These initiatives include the Odd-Even Scheme and the National Mission for Clean Ganga.
Thus, it is clear that it is essential and imperative to include measures that prevent the overuse of natural resources while also ensuring steps toward achieving a sustainable and healthy environment for all, as promised in the Sustainable Development Goals 2030, with an emphasis on building back better and greener. The change will occur more quickly the more we speak up and place emphasis on practical solutions.
It is not just our fundamental responsibility to protect the environment, but it is also ingrained in our shared cultural ethos and traditions. The basis for preserving and protecting nature, without which life is impossible, is embodied in the Indian constitution. To increase public engagement, promote environmental education and awareness, and inspire people to act to safeguard ecology and the environment, it is essential to encourage understanding of constitutional provisions pertaining to environmental protection.
Plans for the post-Covid-19 recovery cannot advance significantly until we take steps to reduce environmental concerns for the greater good. Sustainability has evolved into a non-negotiable element in the profit-driven sector, whose absence might have catastrophic effects on everyone.
edited and proofread by nikita sharma