Trends
A Chinese city reports 5 lakh cases of COVID daily and expects that number to treble around New Year's Day.
Five lakh new Covid-19 infections are reported every day in Zhejiang, a significant industrial region in China close to Shanghai; this figure is projected to quadruple over the next few days. China reported no Covid fatalities on the mainland for the five days up until Saturday, Chinese Despite a record-breaking increase in cases nationwide, the Center for Disease Control and Prevention stated on Sunday.
As infections increased following Beijing's radical adjustments to a zero-Covid policy that had placed hundreds of millions of its inhabitants under constant lockdowns and devastated the world's second-largest economy, citizens and experts appealed for more reliable statistics. National statistics from China have become insufficient when the National Health Commission stopped reporting asymptomatic diseases, making it harder to trace incidences.  After the commission stopped disclosing daily results on Sunday, the China CDC then made the information public. Zhejiang is one of the few regions that can estimate current infections rises, including asymptomatic cases.
The Zhejiang government released a statement saying, "The infection peak is predicted to come early in Zhejiang and to begin a period of the heightened level around New Year's Day, during which the daily new infection number will be up to two million.   Among the 65 people living in Zhejiang who are being treated for 13,583 infections.4 million, the patient experienced severe symptoms brought on by Covid, whereas 242 infections of severe and critical World health experts voiced worry when China restricted the definition of circumstances to exclude those that were caused by underlying diseases.  Only fatalities from pneumonia or respiratory failure brought on by the virus are included in COVID reporting.
Since Beijing loosened its restrictions, the World Health Organization has not received any information from China on new Covid hospitalizations. The organization speculates that the authorities' difficulty recording cases in the country with the greatest population may be the root of the data gap. According to a study by Capital Economics, China is currently experiencing the most dangerous weeks of the epidemic. At the moment, the government is doing virtually little to prevent the spread of diseases, and any places Of the united states that are not already experiencing a extensive COVID wave could be short," in step with the report. 
Both Qingdao and Dongguan have recently reported estimates of tens of thousands of people. The daily national toll without asymptomatic instances of COVID infections is much higher. According to official media, staff shortages have put a lot of strain on the country's healthcare system. members being requested to work while ill and even retired medical professionals in remote towns being rehired to support grassroots initiatives.
The urgency is increased by the upcoming Lunar New Year in January when many individuals travel back home. In the previous week, there were 408,400 visits to Zhejiang fever clinics per day, which is 14 times more than usual. According to an Hangzhou health official quoted by state media on Sunday, the number of daily requests to the emergency center in Zhejiang's capital, Hangzhou, has lately increased by an average of more than quadruple compared to last year's level.    The eastern city of Suzhou reported late on Saturday that a record 7,233 calls were sent to its emergency line on Thursday.
Rising China Covid cases raise the possibility of novel variations
Health experts caution that an increase in Covid-19 cases in China as the nation relaxes its zero-Covid policies might serve as a "potential breeding environment" for new strains to appear. The next significant relaxation of the stringent restrictions that have kept China largely isolated from the rest of the world since the onset of the epidemic was China's announcement this week that arriving travelers will no longer be required to quarantine beginning January 8.
Officials in various cities estimate that hundreds of thousands of individuals have become sick in recent weeks, even though the nation's National Health Commission has ceased publishing daily case data. Across the nation, hospitals and crematoriums are at capacity.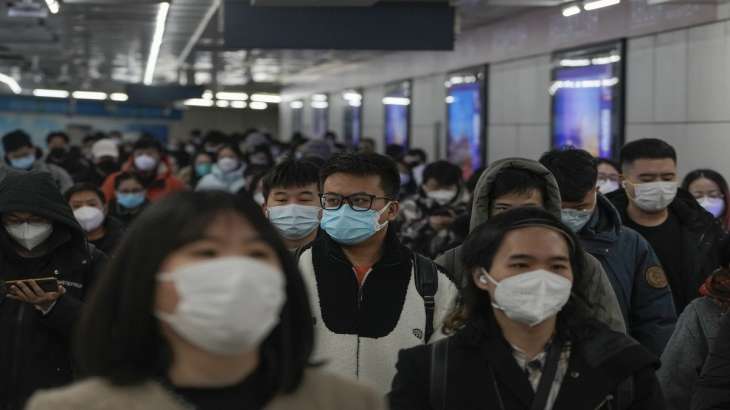 Other nations and experts worry that China may act as a breeding ground for new types since the virus may now spread to more than one-fifth of the world's population, practically all of whom lack protection from past infection, and many of whom are still uninfected.  According to AFP, Antoine Flahault, director of the Institute of Global Health at the University of Geneva, each new infection increased the possibility that the virus would mutate.
Flahault, alluding to the virus that causes the Covid-19 sickness, stated: "The fact that 1.4 billion individuals are suddenly exposed to SARS-CoV-2 generates conditions prone to developing variations. This week, Bruno Lina, a professor of virology at Lyon University in France, warned the La Croix newspaper that China might turn into a "possible breeding ground for the virus.  
According to Soumya Swaminathan, who until November served as the World Health Organization's chief scientist, a sizable segment of the Chinese population is vulnerable to sickness in part because many older people have not had vaccines or boosters.  She was cited as adding, "We need to keep a careful check on any growing alarming mutations," by the Indian Express newspaper's website.
The United States, Italy, Japan, India, and Malaysia declared this week that they will tighten health requirements for visitors from China in reaction to the rising instances. According to US officials, it is becoming "increasingly difficult for public health officials to ensure that they will be able to identify any owing to China's lack of transparent data, notably about viral genome sequencing, and take fast action to stop the spread. 
India and Japan have already declared that all travelers from China would be subject to obligatory PCR testing; Flahault said that this move may be a workaround for any information delays from Beijing. If we are successful in sampling and sequencing all viruses found in travelers arriving from China, he added, "we will be able to identify novel variations nearly as soon as they develop and propagate" in the nation.  
Hospitals around the nation will gather patient samples and upload the sequencing data to a new national database, allowing officials to monitor potential new strains in real time, according to Xu Wenbo, head of the virus control institute at China's Center for Disease Control and Prevention.He informed the media that more than 130 new Omicron sublineages have been discovered in China over the previous three months.
These included the sublineages of XXB and BQ.1, which have been expanding in the US and several regions of Europe recently as a swarm of subvariants has fought for supremacy globally. However, Xu noted that BA.5.2 and BF.7 continue to be the primary Omicron strains identified in China, and the many sublineages will probably coexist. Although it was frequently unclear where each subvariant had initially appeared, Flahault claimed that more than 500 new Omicron subvariants had been discovered recently. 
Any varieties that are more transmissible than the previously prevalent ones, such as BQ.1, B2.75.2, XBB, CH.1, or BF.7, are unquestionably risks since they have the potential to create new waves, the expert claimed. To our knowledge, none of these existing variations, while it's possible with additional variants in the future, seem to demonstrate any distinctive increased risks of more severe symptoms.
Covid in China: The US requires tourists from China to submit to Covid testing
Following Beijing's announcement that its borders will reopen the following week, the US has joined a growing list of nations requiring Covid testing of travelers from China. While Australia and the UK stated that there were no new regulations for travelers from China, Italy, Japan, and Taiwan, India declared the requirement for testing. On January 8, China will begin allowing more citizens to travel freely after being blocked from the outside world for three years.
Analysts believe that China's reported daily caseload of 5,000 cases is significantly understated and may perhaps be closer to a million. According to reports, hospitals are overburdened and citizens are having trouble getting access to essential medications. The US said on Wednesday that it will start requiring Covid tests for visitors entering the nation from China, Hong Kong, and Macau as of 5 January due to a lack of "sufficient and transparent" Covid data in China.
To "help restrict the spread of the virus as we try to identify any potential new variations that may develop," according to the US Centers for Disease Control and Prevention, coronavirus regulations should only be implemented on a "scientific" basis, according to Beijing's foreign ministry, which also said that Western nations and the media were "hyping up" the issue. On the blocked social media sites in China, several users expressed anger.
"I thought that all the foreign countries had gotten more liberal," she said. A remark on Weibo titled "Is this not racist?" garnered 3,000 likes. The US has said that testing is required for everyone travelling from China or via a third country, regardless of nationality. However, other people said they understood why the restrictions were in place: One participant commented, "This is nothing compared to all the limitations we have for people entering China." Beijing just recently made the decision to end the arrivals quarantine statement on Monday, thereby resuming internal and foreign travel. Up until last week, anybody entering China was subject to quarantine at governmental facilities.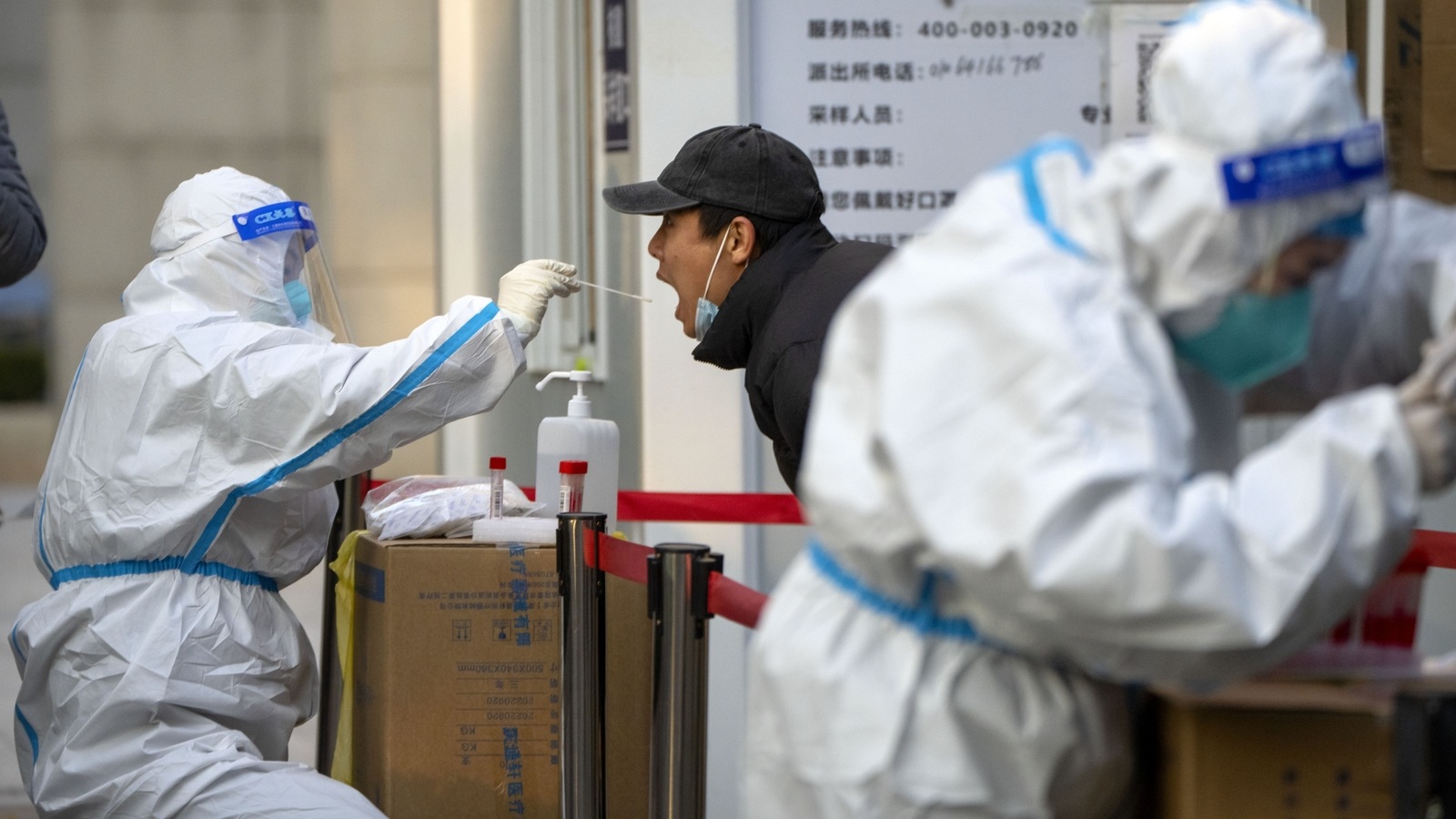 Beijing just recently made the decision to end the arrivals quarantine statement on Monday, thereby resuming internal and foreign travel. Up until last week, anybody entering China was subject to quarantine at governmental facilities. Prior to now, China was the largest market for foreign tourism. But it's unclear how many Chinese would go abroad after January 8 given the limited number of flights and the high number of people who need to renew their passports.
The response of the international community has varied, with the UK and Australia stating that they were keeping an eye on the COVID issue in China but had no plans to announce additional testing criteria. Beginning on Friday, visitors from China will have their COVID checked at the airport in Japan. The quarantine period may last up to seven days for those who test positive. There will also be fewer flights to and from China. Travelers to India from China and four other Asian nations are required to present a negative COVID test before arrival. Additionally, positive travelers will be quarantined.
According to Taiwan, from January 1 to January 31, passengers arriving on aircraft from China as well as by boat at two islands would be required to do Covid tests. Those who test positive might stay home and isolate themselves. Malaysia, meanwhile, has implemented new tracking and surveillance procedures. Additionally, Italy has made COVID testing for travelers from China mandatory.
In response to China's COVID rise, the European Commission said that its health security committee will meet on Thursday to explore "potential steps for a coordinated EU strategy." However, Italy, an EU member and the virus' epicenter in late 2019 and early 2020, declared that it was taking the initiative to "guarantee the surveillance and identification" of any new viral variations. This week's flights landing in Milan were already screening Chinese passengers. Authorities discovered 52% of passengers on one aircraft that landed on December 26 had the COVID virus.
Prime Minister Giorgia Meloni reported that early investigations of tourists arriving from China who tested positive for Covid revealed that 15 of them had Omicron variants that were already common in Italy. She said that the news was reassuring. Ms. Meloni argues that Italy's methods could be meaningless without examining Chinese passengers throughout the EU. One of the 26 countries in Europe that make up the Schengen region without borders is Italy.
The growth of China's pandemic situation is presently generally foreseeable and under control, according to China's foreign ministry, which made this statement on Wednesday. However, since officials no longer require instances to be recorded and have altered categories for COVID fatalities, it is unknown how many cases and deaths there are daily in China. Authorities said on Sunday that they would likewise stop publishing daily case counts. "Cases will increase if you have a vulnerable population that hasn't been exposed to the virus." "The rest of the world has not altered at all."
China's contentious "zero-covid" policy, which President Xi Jinping personally backed, has come to an end with the country's decision to reopen its borders. Beijing persisted in an anti-virus eradication strategy that included widespread testing and strict lockdowns even as the rest of the globe adjusted to living with the illness.
edited and proofread by nikita sharma