Trends
An ex-Samsung employee warns that South Korea is losing the global chip war.
The current status of Samsung Electronics Co. as the top producer of memory chips was established throughout Yang Hyang's three's decades of employment there. Making sure South Korea remains relevant as the US and China battle for semiconductor market share is the much greater problem she is now confronting.
A national drive to encourage and revitalise its domestic chip business is led by Yang. Before assuming charge of the critical memory chip development division, Yang started her career at the prestigious company as a researcher's assistant. As the US, China, and Japan invest billions in creating their chip supply chains, doubts about South Korea's future position in semiconductors are raised, making her role more urgent.
She echoed the opinions of those in Washington and Beijing who are investing talent, resources, and policy support in the creation of the silicon slivers that will power future technologies such as artificial intelligence, the metaverse, next-generation computing, and—most significantly—military capability. In a December interview, Yang declared, "We're in a chip war." Technology dominance enables our country to lead any security-related agenda, such as diplomatic and defense matters, without being influenced by other countries.
Yang, the head of a 13-member special committee that President Yoon Suk Yeol's party established this year to come up with ideas, has suggested that Seoul can only strengthen its position in the US$550 billion global semiconductor sector with forceful and direct participation.
She is one of a growing number of global decision-makers who have supported tech protectionism in the aftermath of pandemic-related logistical snags that highlighted countries' dependence on one another for vital electrical components. Yoon has become Yang's ally since he agrees with her suggestions for tougher steps to help the country's local chip sector, which also includes SK Hynix Inc. and Samsung.
Her efforts could be starting to bear fruit. Last month, lawmakers adopted the South Korean version of the US Chips Act. Yang is the main force behind the project, which expands the number of schools with a technological emphasis while quickening the approval process for new enterprises in the metropolitan area. Separately, the parliament approved an initial tax credit bill for large companies investing in the semiconductor industry that was far lower than Yang's suggestion of 20% to 25%, at 8%.
According to Yang, those gestures pale in comparison to the billions of dollars in subsidies that other nations are investing in chip manufacturing. Yang also said that fellow National Assembly legislators are being misled by short-term political goals. Her peers have countered by claiming that too generous incentives will primarily benefit large corporations and endanger public budgets.
On Tuesday, the finance ministry unveiled a plan to increase the capital expenditure tax credit for major enterprises to up to 25%. An administration rarely recommends significant changes so soon after Congress has passed legislation. According to Yang, more South Korean corporations may relocate their main production facilities to the US and take their finest engineers with them unless the government increases its incentives. Samsung has proposed spending about US$200 billion on several plants in Taylor and Austin, including a US$17 billion semiconductor complex in Texas.
Yang claims that South Korea has a unique opportunity to defy this trend. Taiwan, the country where Taiwan Semiconductor Manufacturing Co. is based, produces the majority of the state-of-the-art semiconductors that power the latest iPhones, servers, and supercomputers. As a result, there have been calls made all across the world to diversify production away from an island that China claims and has threatened to invade. Yang asserts that the only company in the world that can take the position of TSMC is Samsung.
Yang, an independent legislator who originally entered politics in 2016 with former president Moon Jae-in's assistance, left the Democratic Party in 2021 after receiving criticism for her handling of a sexual assault case involving the cousin of one of her staffers. Yang apologized afterward. After a police probe, the legislator was cleared of all allegations. Now she spends her time on chip policy. Pressure to choose between China, its largest trading partner, and the US, its security ally, is growing as restrictions on sophisticated technology tighten. Both have requested that South Korea increase its chip production alliances.
However, Seoul has avoided making clear statements about its adherence to the Biden administration's restrictions on the sale of US-affiliated know-how to China. This precarious condition emphasizes the necessity for South Korea to develop its domestic technical skills, Yang added, or else it runs the risk of becoming more and more dependent on foreign powers. According to Yang, now is the moment to provide South Korean businesses with additional incentives to increase their manufacturing capacity domestically rather than abroad. She said that the nation must do more to retain youthful talent.
The US-China chip conflict targets multinational corporations.
Businesses across all economic sectors will inevitably be caught in the crossfire between the two greatest economies in the world as the US-China trade war intensifies and President Joe Biden's administration imposes broad limits on the transfer of semiconductor technology.
The new trade regulations, which would impact numerous consumer items made using the limited semiconductor technology as well as computer equipment, come at a time when the US is growing increasingly concerned about China's rising geopolitical influence. They also mark the end of a time when globalization was constantly spreading.
The export regulations are already having an effect in the meantime. Apple, for instance, intended to collaborate with YMTC on the flash memory for the iPhone 14. Before the Biden administration began its assault on Chinese chipmakers, Apple had already finished a month-long certification procedure with the business.
Nvidia and AMD, which produce GPUs and conduct business with Chinese firms, are two other significant corporations that were instantly impacted by the limitations. Since the regulations apply to a variety of semiconductors that exceed specified power standards, other chip manufacturers are also impacted.
However, the limitations affect more than just US chipmakers. The new regulations also forbid US corporations from doing business with foreign firms that transfer the banned technology to China. Although this has led to conflict with the US and some of its allies, the majority of businesses that will be impacted by the regulations internationally seem prepared to follow them.
Josep Bori, research director for thematic intelligence at analytics and consulting firm GlobalData, predicts that several leading Chinese tech companies, including e-commerce giant Alibaba, internet services provider Baidu, networking giant Huawei, and AI firms SenseTime and Megvii, will struggle to find cutting-edge chips to power their artificial intelligence workloads.
They won't be able to purchase them from AMD or Nvidia any longer, and Chinese AI chip manufacturers like HiSilicon, Cambricon, Horizon Robotics, or Biren Technology won't be able to produce their own AI chips either because foundries like Taiwan Semiconductor Manufacturing Company (TSMC) are also abiding by the US ban and because Chinese foundries (primarily SMIC) are unable to produce anything smaller than 14 nanometers at this time.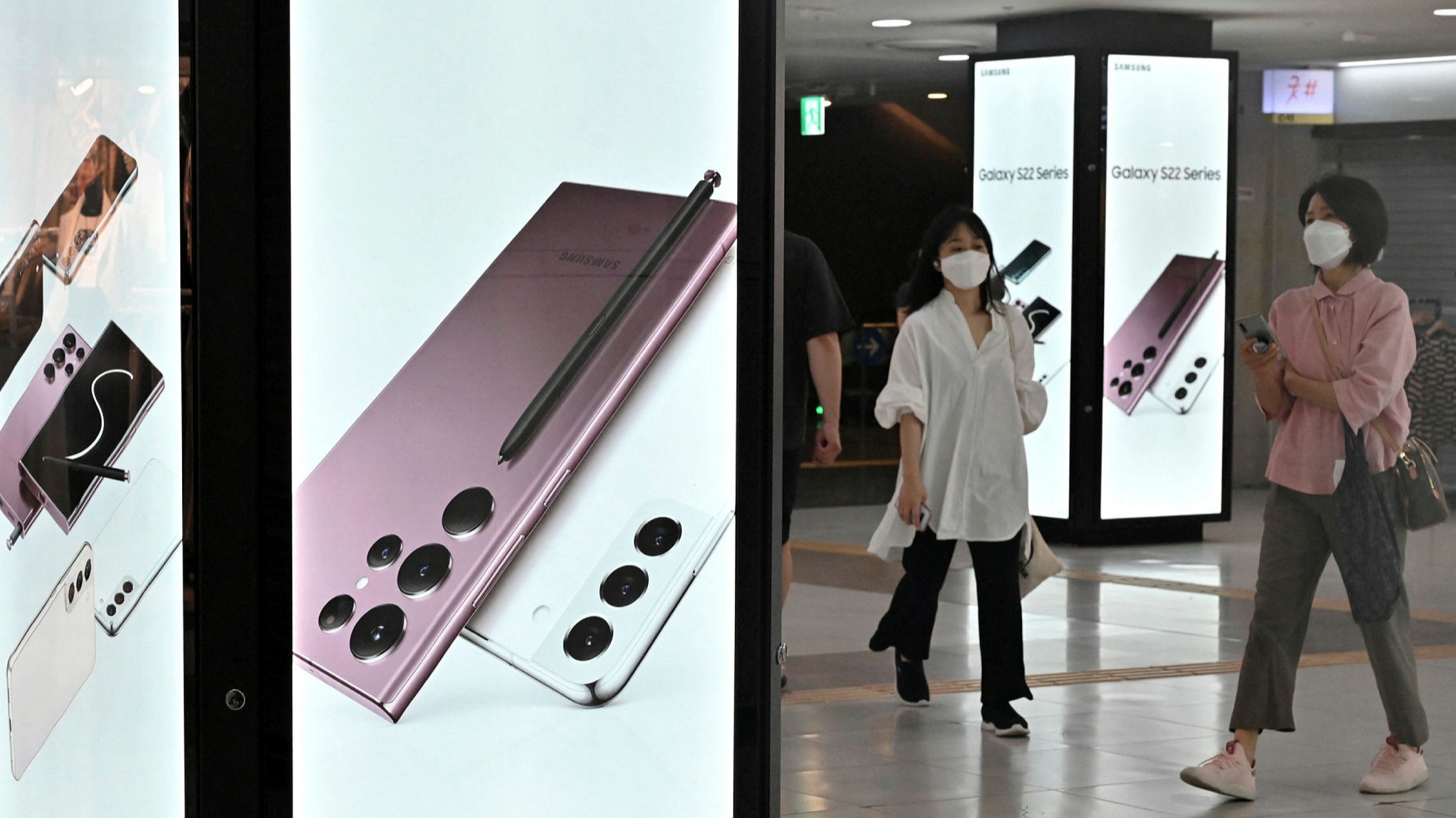 TSMC has established production facilities in the US and Europe, while Foxconn, Apple's top supplier, is hurriedly attempting to expand its iPhone manufacturing in India. In the meantime, non-Chinese corporations have already started transferring manufacturing capacity out of China. However, the construction of such plants takes time, and in the interim, supply chain disruptions, shortages, and uncertainties are anticipated, according to experts.
The trade restrictions put in place by the Biden administration will be more disruptive than prior US trade embargoes. Charlie Dai, the director of research at the market research firm Forrester, stated that "every company on the supply chain of advanced chip sets, such as the electronic vehicle manufacturers and HPC [high-performance computing] makers in China, will be hit, in addition to the chipmakers and semiconductor manufacturers in China." " The whole global technical ecosystem, including tooling, raw materials, and chip design, will also suffer collateral harm.
Due to the difficulty of instantly unwinding the interdependencies between China and the US, businesses may not immediately feel the burn. For instance, the US Department of Defense said in early December that it would permit its contractors to use chips from the restricted Chinese chipmakers until 2028 after caving to pressure from US corporations.
Furthermore, since the international chip producers have not been investing in China to produce chips there, the limits are not anticipated to have a direct impact on their capacity to produce semiconductors, according to Pareekh Jain, CEO of Pareekh Consulting. However, the new regulations will have an impact on chip producers and other firms.
"China is a big market for many international semiconductor firms and will have an influence on their income and growth goals, as it is the second-largest economy in the world," added Jain. "Because of short-term cash flow problems, they could scale down their chip-making output ambitions, which involve significant investment." Long-term, it will speed up domestic chip production in Malaysia, Singapore, Vietnam, India, and other nations.
Taiwan has long held the top spot in the production of semiconductor chips used in PCs, servers, and high-tech research equipment. However, several nations, including Australia, France, Japan, India, and the United Kingdom, are currently offering incentives to draw in investments in the semiconductor industry. Other long-term changes in industry and commerce throughout the world are probably going to result from the trade restrictions.
The manufacture of phones, vehicles, electronics, other white goods, machinery, communications equipment, etc. outside of China, including India, Vietnam, and other nations, would be encouraged by these restrictions, according to Jain. "This change in production is now taking place as a result of the Indian local market and a diversification strategy to reduce supply chain disruptions." "However, chip limits would encourage an increase in export production from India and other nations."
In the meantime, the US Congress passed the CHIPS Act, which provides billions of dollars in subsidies to companies building chip fabs in the country. Faced with trade restrictions, China is also investing $143 billion to increase its local chip production.
Morris Chang, the founder of TSMC, recently issued a warning that globalization is "nearly dead" since numerous nations are attempting to build their semiconductor manufacturing facilities. Although this may appear to be a wise strategic move on the part of different governments, excess capacity, as seen in the past, might cause problems for chipmakers' profitability and possibly cause supply chain chaos on the worldwide market.
Even though the majority of businesses might not directly engage with Chinese organizations that are affected by the embargo, due to the prohibition's broad application, they will need to carefully examine every link in their technological supply chain. "If any of them are Chinese, there may be trouble" (now or when further regulations are enacted). Consider the case when your AI training workloads are hosted on the Alibaba cloud.
"CIOs must reevaluate their vendor selection criteria in light of how resilient their supply chains are, specifically how vulnerable they are to the China semiconductor chip issue." To analyse the skills of such suppliers in terms of future updates, a technological roadmap, and support capabilities, they must identify possible weaknesses in high-tech projects, such as enterprise high-performance computing, Foong added.
If Chinese suppliers in your supply chain have trouble obtaining cutting-edge chips or technology from their Western counterparts, important issues about their ability to continue offering the same levels of technology and service must be addressed. Foong warned that the use of outdated chips by such manufacturers might have an impact on technical performance.
Edited by Prakriti Arora