Trends
Netflix stock is down from topping $700 last year to $348 today; Netflix is a classic example of the 50-80 rule; subsequently, Korean drama's stocks fell.
Netflix stock is down from topping $700 last year to $348 today; Netflix is a classic example of the 50-80 rule; subsequently, Korean drama's stocks fell.
Netflix's video streaming business had its first drop in global subscribers in its history, indicating a major sell-off of the company's stock. Netflix's Subscriber Base is declining for the first time in a decade, and the company's stock is down 26%.
Netflix Inc said that inflation, the crisis in Ukraine, and intense competition contributed to a drop in subscribers for the first time in more than a decade and that it expects further declines in the future, signaling a dramatic turn in fortune for a streaming firm that prospered during the epidemic. Netflix's shares dropped 26% after the bell on Tuesday, wiping off almost $40 billion in market value. After witnessing dreary subscriber growth in January, the company has lost nearly half of its value.
According to the corporation, it lost 200,000 customers in the first quarter, falling short of its target of 2.5 million new subscribers. After the invasion of Ukraine, Russia suspended service, resulting in the loss of 700,000 subscribers.
Other video streaming-related stocks were hit hard by the wrong results, with Roku down over 6%, Walt Disney down 5%, and Warner Bros Discovery down 3.5 percent.
Netflix, which has 221.6 million users, last reported a drop in subscribers in October 2011.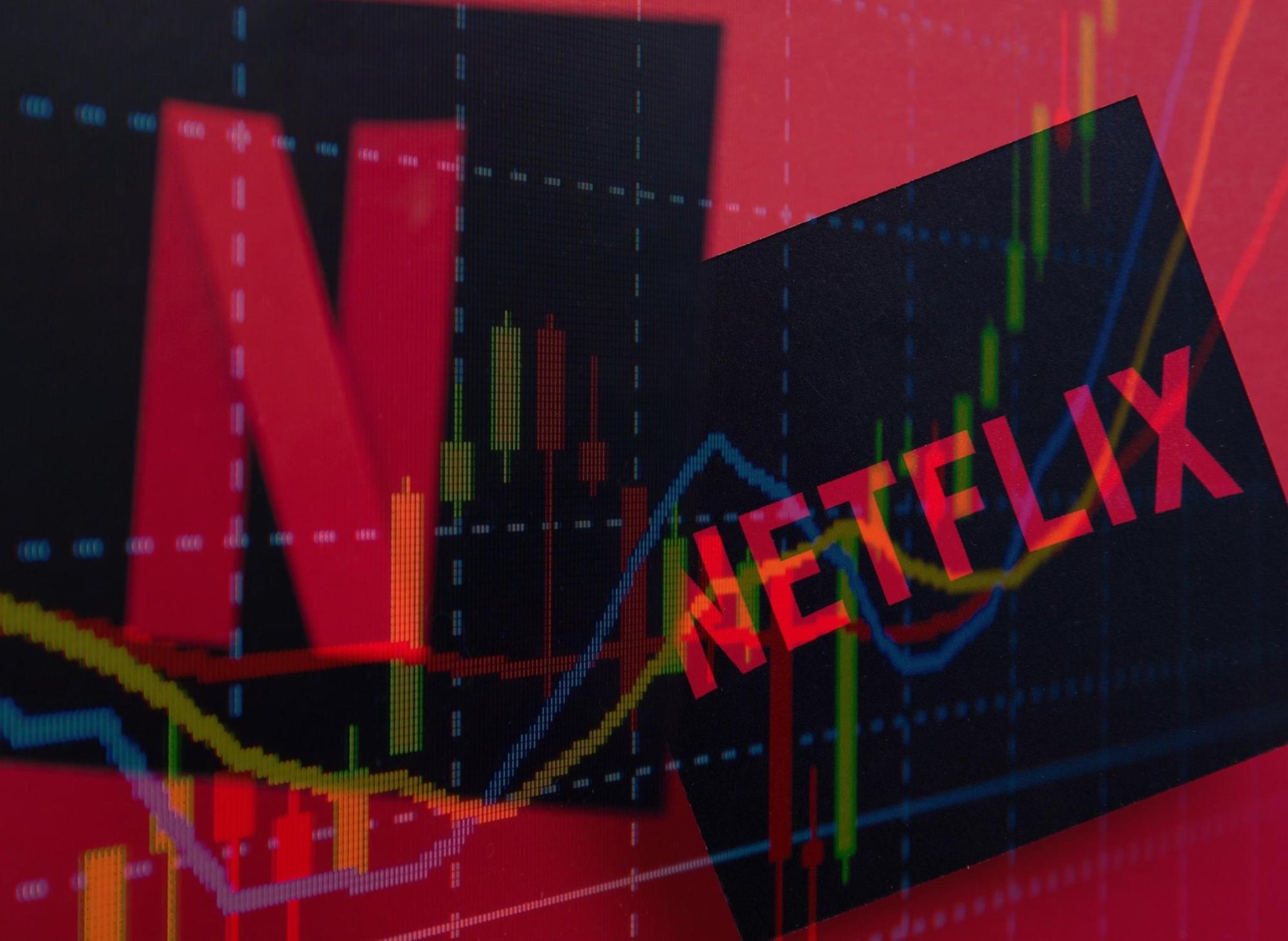 Despite the return of such highly awaited programs like "Stranger Things" and "Ozark" and the premiere of the film "The Grey Man," starring Chris Evans and Ryan Gosling, the firm forecasted a 2 million subscriber loss in the spring quarter. According to Refinitiv statistics, Wall Street expected 227 million in the second quarter.
Netflix stated that it was suggesting giving lower-cost memberships with advertising for the first time. Customers who share their Accounts with friends or relatives outside of their house are expected to produce more income for the corporation.
"Those who have followed Netflix know that I've been a great admirer of the simplicity of membership and have been against the complication of advertising," stated CEO Reed Hastings. I support it but I still am a larger supporter of consumer choice."
Hastings stated that ad-supported services are "quite clear" for Disney and HBO.
Netflix's first-quarter revenue increased 10% to $7.87 billion, slightly less than Wall Street expectations. It posted $3.53 in net earnings per share, topping the $2.89 forecast on Wall Street.
"The high number of homes with shared Accounts and competition is causing revenue growth problems." "Until recently, the massive COVID bump to streaming hid the picture," Netflix explained, emphasizing the challenges of signing up new users.
In addition to paying subscribers, Netflix claims that an additional 100 million homes, including 30 million in the United States and Canada, view the service. The number of shared Accounts has become a greater challenge because penetration has extended.
Wall Street was taken aback by this convergence of events.
"A combination of nearing saturation, inflation, increasing pricing, the situation in Ukraine, and competition" hurt them, according to Wedbush analyst Michael Pachter. "I don't believe any of us anticipated it all happening at the same time."
In the face of fierce competition from established rivals like Amazon.com, conventional media corporations like Walt Disney and the newly created Warner Bros Discovery, and cash-flush newcomers like Apple Inc., the world's most extensive streaming service was expected to post declining growth.
According to Analyst Ampere Analysis, streaming services spent $50 billion on new material last year in an attempt to attract or keep consumers. That's a 50 percent rise from 2019, when several of the more recent streaming services debuted, indicating the "streaming wars" are quickly escalating.
According to Nielsen, a measure of member satisfaction and retention, Netflix's proportion of T.V. viewing in the United States has remained stable despite increased competition.
The business started, "We aim to expand that share quicker."
Netflix is increasingly focusing on other regions of the world and investing in local-language programming in growth in mature countries like the United States slows.
"While hundreds of millions of families pay for Netflix, and over half of the world's internet homes do not," the business said in a statement. "This represents important future growth potential."
According to Pachter, Netflix has been able to raise membership costs in the United States, the United Kingdom, and Ireland in order to support content development and expansion in other regions of the world, likeAsia. Subscription fees are, nevertheless, lower in these emerging markets.
The shaky global economy, according to Benchmark Analyst Matthew Harrigan, "is expected to emerge in form of an albatross" for member growth and Netflix's ability to keep improving rates with the heating up of competition.
Streaming services aren't the only kind of entertainment competing for the attention of customers. According to Deloitte's newest Digital Media Trends report, Generation Z (those aged 14 to 25) spends more time playing games at home than viewing movies or television programs or even listening to music.
Most of the Gen Z and Millennial respondents stated they spend more time viewing user-created videos on TikTok and YouTube than watching movies or episodes on a streaming service.
Netflix's stock, according to one market Analyst, has benefited from assumptions of everlasting growth.
"Today's news displays that the long-term bullish thesis has a limit," according to David Keller, the chief market strategist at StockCharts.com.
The 50/80 rule
Mark Minervini states when a stock ascends at a steep rate when it corrects, it can go drop by 50-80% from the ATH (80% chance to drop by 50%, 50% chance to drop by 80%.
In simple words, once a market leader tops out, it has a 50% chance of falling by 80% and an 80% chance of falling by 50%.
After topping out at 700 last year, the stock fell to 348 today.
You must be aware of an insidious likelihood I call the 50/80 Rule if you want to multiply your money rather than your losses. It's as follows: There's a 50% probability that a secular market leader will drop by 80%—and an 80% chance that it will decline by 50%—once it makes a major high.
Consider these possibilities for a minute. When a stock makes an important upward rise, it will almost particularly decrease by half when it reaches its peak. And either that drop will be as large as 80% is a coin toss. The average percentage loss experienced by tremendous market leaders when they reach the top is 70%! The argument I'm making here isn't about timing. This is a cautionary tale about not ignoring the first loss that comes across your radar.
Every major downturn begins with a slight reversal. You will limit your losses while they are modest if you have the discipline to follow smart trading guidelines, and you will not throw good money after bad. However, if you justify all of the reasons why your stop should be ignored or why you shouldn't use a finish at all, the harm will be even higher if the stock continues to fall. And if you "average down" during the collapse, believing that the stock will ultimately come around, the uncontrollable losses will damage your psychological well-being and finally wipe out your Trading Account.
Holding a declining stock or, worse, buying more of it may make you money once, twice, or several times. However, your stocks will eventually continue to decrease. You won't simply lose money on your original investment; you'll lose money on the additional shares you purchased. You may really compound your errors at this point by thinking to yourself that this had to be the bottom.
Therefore you should buy even more! Some investors are so narcissistic that they double down many times after making a mistake. Amateur traders want to be correct, while professionals aim to make money.
It's possible that buying broken leaders will help you at some time. But the Fact is that you're multiplying mistakes rather than money, and this practice will eventually cost you hard, destroying whatever opportunity you had for outstanding achievement.
Nearly all investors considered Netflix to be a safe stock that can be held on to forever, yet the bluechip stock fell majorly.
K-Drama Stocks Fall
Netflix Inc. announced it would cut spending on films and T.V. series after announcing its first subscriber loss in more than a decade, sending K-drama stocks down on Wednesday.
On Wednesday, an equal-weighted basket of local drama makers' equities fell around 2%, underperforming the Kosdaq Index, which contains roughly a dozen businesses. In extended trading, Netflix shares fell 26% as the company expected a 2 million user loss this quarter, sending other streaming companies down too.
Analysts, on the other hand, believe the stock price drop will be short-lived because Netflix is unlikely to reduce its content investment in Asia, which was the only area where the streaming giant witnessed subscriber growth in the first quarter. In Asia, Netflix attracted over 1 million new subscribers, aided by popular contemporary movies, including the South Korean thriller "All of Us Are Dead."
Major production companies like Studio Dragon Corp. and Jcontentree Corp. were included in the largest losers in South Korea on Wednesday, plunging high to 6.3 percent and 5.2 percent, respectively, before trimming losses. "Crash Landing on You" and "Sweet Home" are Netflix originals from Studio Dragon, while "D.P." is a Netflix original by Jcontentree.
Since the release of Squid Game in mid-September, a basket of K-drama stocks has risen nearly 9%, with the series improving the popularity of Korean content globally and suggesting global players like Walt Disney Co., Apple Inc., and Warner Media to invest in local-language titles and original series to entice subscribers.
The Korean survival drama became Netflix's most popular series, featuring deeply indebted individuals playing dangerous childhood games for a large monetary reward. After a six-fold increase in global viewing hours for Korean episodes in 2021, Netflix unveiled its largest-ever portfolio of Korean programming in January, with more than 25 programs.
Netflix will most probabledecrease investment in the United States and other areas outside of Asia, according to Analysts, while global players will continue to increase spending in Korea.
After Netflix's earnings, Lee Kihoon, an Analyst at Hana Financial Investment Co., remarked, "It's not awful for Korean enterprises." "Netflix will raise its expenditure in South Korea since Asia is its sole source of development."
Netflix plans lower-priced services with ads.
Netflix Inc. is planning to launch a lower-cost version of its service that will include advertising, marking a major shift for the firm after years of primarily giving commercial-free movies and T.V. series.
On a teleconference with investors on Tuesday, Netflix Co-Chief Executive Officer Reed Hastings mentioned the chances of advertising after the company lost 200,000 members in the first quarter, the first dip in a decade, and forecasted another 2 million this quarter.
Netflix has grown its streaming service into a global behemoth with about 222 million subscribers. However, subscriber growth has slowed, and revenue in the most recent quarter, rising 9.8% to $7.87 billion, fell short of Wall Street expectations. According to Netflix, more than 100 million individuals use the service without paying for it.
On the call, Hastings remarked, "Those who have followed Netflix know that I've been against the complication of advertising and a big admirer of the simplicity of membership." "I'm a big supporter of consumer choice, and allowing people who want a lower price and are tolerant of advertising to gain what they want makes a lot of sense."
Over the next year or two, Hastings said, the business will focus on developing an ad-supported version of the service.
In extended trading, Netflix shares plunged as much as 27% to $256 after the streaming giant released Financial results that fell short of expectations and indicated it expected the second quarter of customer losses.