Trends
The top priority for the world in 2023 is energy security.
A little-noticed shift that Japan announced last week, while almost 200 countries met at the COP27 United Nations climate summit, provides insight into what is happening with global energy and climate change diplomacy behind the scenes. Tokyo quietly changed the name of its state-owned natural resources corporation to the "Japan Organization for Metals and Energy Security," which assists local businesses with investments in foreign mining, oil, and natural gas projects. Although it may seem like a minor name change, it represents a significant shift in many countries' priorities, particularly in Asia. The priority is energy security.

Japan must be spearheading this approach since Tokyo will preside over the Group of Seven countries in 2023, providing it with a significant platform from which to influence the global agenda. Although Japan hasn't officially disclosed its G7 goals, Asian officials have told me that energy security would be a top concern.
In the realm of natural resources, policymakers have long struggled with a trilemma: how to ensure supply security, maintain affordable pricing, and safeguard the environment simultaneously for commodities ranging from crude oil to wheat to aluminum. A trilemma of this kind frequently results in one of the three giving way to the other two. With the first and second oil crises still vivid in people's minds in the 1970s and 1980s, supply security and affordability took precedence over sustainability.
For instance, the G7 countries pledged "to boost as much as practicable coal consumption" during their annual summit in 1979 to reduce energy prices. With the emergence of the modern environmental movement in the early 1990s, the trilemma balance began to shift. Climate change has also gained importance over the past ten years as more and more evidence of global warming has emerged.
Governments are being forced to reassess their priorities as a result of the present energy crisis. Security and accessibility are returning. Decision-makers indeed claim they are not abandoning the fight against climate change. But the environment isn't the top priority anymore. It's first among equals at best. It is, at worst, second.
Consider the perspective of Yasutoshi Nishimura, Japan's minister of economy, trade, and industry (METI), a remarkably strong organization. He stated last week at the Bloomberg New Economy Forum conference in Singapore that "countries share the objective of reaching carbon neutrality while guaranteeing a reliable energy supply." Take note of how he equalizes the importance of energy security and climate change.
One of the main reasons why COP27 made so little progress on what matters most for the battle against climate change—namely, the need to cut fossil fuel usage and emissions of greenhouse gasses—is the increased emphasis on security. The meeting made little progress elsewhere, but rich nations made a first step toward compensating poor ones for the damages they experience as a result of climate change. To stop more goal-related reversals, the European Union has to make a withdrawal threat.
This shouldn't be shocking in many respects. Despite assertions to the contrary, it is inescapable that governments will reevaluate their priorities in the face of the energy crisis. Even the richest nations in the OECD club are experiencing difficulties. According to estimates from the OECD, this year, they will spend 17.7% of their gross domestic product on energy, which is the second highest amount ever and almost equals the 17.8% of 1980–1981 during the second oil shock.
Fortunately, the energy trilemma we face now isn't as challenging as the one the G7's decision-makers faced in 1979, when they ironically turned to coal as a solution during a conference in Tokyo. Four decades later, renewable energy enables us to save the environment while also enhancing security.
Fossil fuels do not offer more security than renewable energy, as Vladimir Putin demonstrated this year when he used Europe's gas supply as a weapon. The G7 must advocate for more wind and solar energy, better supply chains, higher R&D expenditure, and accelerated project approval. The objective should be one dwelling and one solar panel.
Additionally, nuclear power is a fantastic instrument for balancing security and the environment. Focusing on reducing demand would be the largest contribution Japan could make to resolve the energy trilemma. The energy that isn't being consumed is the best source of energy.
In the past, policymakers made the mistake of attempting to combat climate change by limiting supply while demand remained increasing. Due to the underinvestment in new oil and gas supplies by the global economy, prices are likely to stay higher than they should have been. Working quickly to reduce demand is the answer. Of course, it's easier said than done. For the time being, demand for fossil fuels is rising, with new consumption records for oil, gas, and coal expected in 2023. The world will continue to go in the wrong direction as long as that is the case.
Japan, though, can demonstrate that there is an alternative. It used 5.5 million barrels of crude oil per day in 1979; this year, it will only need 3.4 million. That's a step in the right direction, but it will take a significant investment of time and money to electrify everything from heating to transportation before it can be replicated elsewhere. The G7 must act decisively once more.
Worldwide energy crisis
According to the most recent edition of the World Energy Outlook, the global energy crisis brought on by Russia's invasion of Ukraine is bringing about significant and long-lasting changes that might expedite the transition to a more secure and sustainable energy system.
The current energy crisis is causing an upheaval of unparalleled scope and complexity. The strongest tremors have been felt in the natural gas, coal, and power markets, but there has also been major volatility in the oil markets, forcing two unprecedented-scale oil stock releases by IEA member nations to prevent even more serious disruptions. The World Energy Outlook 2022 (WEO) cautions that the existing global energy system is fragile and unsustainable due to persistent geopolitical and economic worries, which makes energy markets particularly susceptible.
According to the WEO's study, there is no evidence to back up accusations made by some groups that net zero pledges and climate legislation is to blame for the rise in energy costs. Higher percentages of renewable energy were associated with decreased power prices in the most impacted areas. More energy-efficient dwellings and electrified heat have also helped certain customers, albeit not enough. Poorer households, where a bigger percentage of income is spent on energy, bear the brunt of the burden.
Many governments are now implementing longer-term policies in addition to short-term ones to attempt to protect consumers from the crisis' effects. Many are aiming to speed up structural changes, while others are looking to enhance or diversify the oil and gas supply. The US Inflation Reduction Act, the EU's Fit for 55 packages and REPowerEU, Japan's Green Transformation (GX) program, and Korea's intention to increase the share of nuclear and renewables in Some of the most significant reactions include its energy mix as well as aspirational clean energy targets in China and India.
These new initiatives aid in driving global clean energy investment to more than USD 2 trillion a year by 2030, an increase of more than 50% from now, according to the WEO's Stated Policies Scenario, which is based on the most recent policy settings worldwide. The upside for coal from the current crisis is fleeting in this scenario as renewables, bolstered by nuclear power, see continuous advances. The 2020s saw a significant reorientation of the global energy markets as nations adapt to the disruption of Russia-European flows.
Energy markets and policy have changed as a result of Russia's invasion of Ukraine, according to IEA Executive Director Fatih Birol, not just for the present but for decades to come." "Even with the current legislative framework, the energy landscape is rapidly changing before our eyes. Global government responses pledge to make this a historic and indisputable turning point in the direction of a cleaner, more cost-effective, and more secure energy system.
For the first time, a WEO scenario based on the current policy landscape—in this case, the Stated Policies Scenario—shows a peak or plateau in the global demand for every fossil fuel. According to this scenario, coal consumption declines over the following few years, natural gas demand peaks by the end of the decade, and oil use gradually declines through the middle of the century due to increased sales of electric vehicles (EVs).
This indicates that from the mid-2020s through 2050, the global demand for fossil fuels will gradually fall at a rate that is nearly equal to the lifetime output of a big oil well. In the WEO's more climate-focused scenarios, the reductions happen considerably more quickly and sharply.
Since the beginning of the Industrial Revolution in the 18th century, the global use of fossil fuels has increased along with GDP; reversing this trend would mark a turning point in the history of energy. In the Stated Policies Scenario, the proportion of fossil fuels in the world's energy mix will decrease from over 80% to slightly above 60% by 2050.
 By 2050, global CO2 emissions will have gradually decreased from a peak of 37 billion metric tons annually to 32 billion metric tons. By 2100, this would increase world average temperatures by about 2.5 °C, which is much too little to prevent dangerous climate change effects. The globe would move toward safer footing if all climate commitments were fully met, but there is still a significant gap.
If current growth rates for the deployment of solar PV, wind, electric vehicles (EVs), and batteries are maintained, the transformation will occur much more quickly than predicted in the Stated Policies Scenario. However, this would necessitate supportive policies not only in the early leading markets for these technologies but also globally.
Supply chains are growing at rates that support higher global ambition for several critical technologies, such as batteries, solar PV, and electrolyzers. If every solar PV manufacturing growth plan that has been declared materializes, production capacity in 2030 will be approximately 75% higher than the deployment levels in the Announced Pledges Scenario. The combined potential surplus capacity of all stated projects for electrolyzers used to produce hydrogen is about 50%.
According to this year's WEO, stronger measures will be necessary to propel the enormous increase in energy investment required to lower the risks of future price spikes and volatility. The energy sector was made far more vulnerable to the kinds of shocks we saw in 2022 by the low investment brought on by lower pricing between 2015 and 2020.
The need to draw new investors into the energy sector is highlighted by the fact that, while clean energy investment climbs beyond USD 2 trillion by 2030 in the In the Net Zero Emissions by 2050 Scenario, it would need to be more than USD 4 trillion by the same date.. Furthermore, significant worldwide efforts are still needed to close the alarming gap in clean energy investment levels between
"The case for affordable, accessible clean technology is now more compelling economically, and the same is true for energy security. However, the environmental case for clean energy did not require reinforcement. The current alignment of economic, climatic, and security goals has already begun to shift the scale in favor of a better outcome for the planet and the peoples of the globe, according to Dr. Birol.
At a time when geopolitical divisions on energy and climate are becoming apparent, he added, "it is imperative to get everyone on board." To ensure that a large coalition of nations has a stake in the new energy economy, efforts must be increased. It might not be an easy road to a more reliable and sustainable energy grid. However, the current situation makes it quite evident why we must go forward.
The world's largest supplier of fossil fuels, Russia, has seen its position significantly weakened as a result of the invasion of Ukraine, which has forced a complete reorientation of the global energy market. In prior WEO scenarios, all of Russia's economic relations with Europe based on fossil fuels had finally been undermined by Europe's desire for net zero, but due to Russia's capacity to produce at a relatively low cost, it only lost territory gradually.
Few could have predicted the rapidity at which the rupture has now occurred. In all of the scenarios in this year's WEO, Russian fossil fuel exports never recover to the levels observed in 2021, with Russia's reorientation to Asian markets being particularly difficult in the case of natural gas. In 2030, under the Stated Policies Scenario, Russia's share of energy traded worldwide, which was close to 20% in 2021, drops to 13% as shares from the United States and the Middle East increase.
The forthcoming Northern Hemisphere winter, which might be much more difficult for gas customers, promises to be a dangerous time and a test of EU cohesion. But in the long run, one result of Russia's recent moves is that the period of rapidly increasing gas demand is coming to an end.
The worldwide demand increases by less than 5% between 2021 and 2030 in the Stated Policies Scenario, which is the scenario with the greatest gas use, and then stays level until 2050. Gas has lost some of its luster in developing economies, particularly in South and Southeast Asia, which has hurt its reputation as a transition fuel.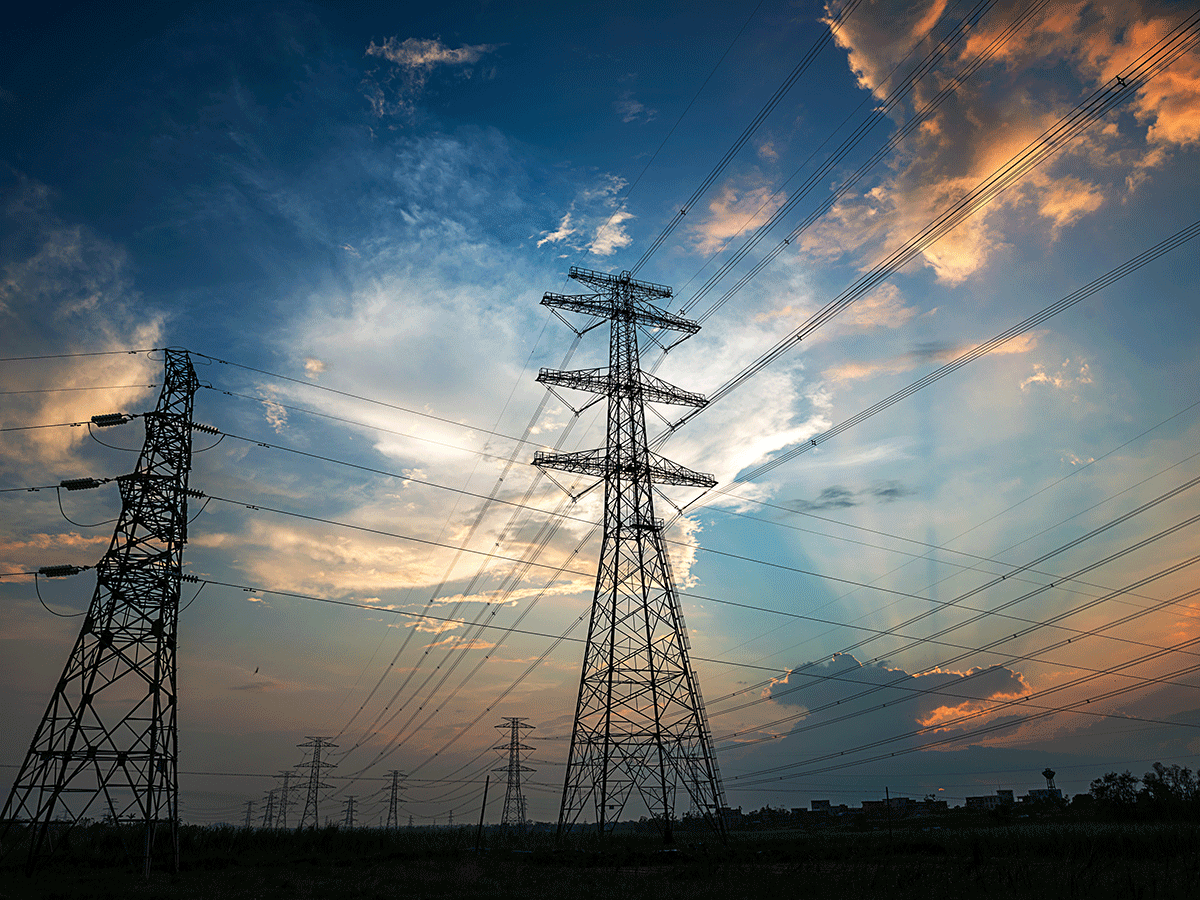 A new energy security paradigm is required to maintain dependability and affordability while lowering emissions, according to Dr. Birol. ""This year's WEO presents 10 principles that can help direct policymakers since both systems must function properly during energy transitions to supply the energy services requested by customers. Policymakers through the period when declining fossil fuel and increasing renewable energy systems coexist. Additionally, while the world recovers from the current energy crisis, it must avoid developing new weaknesses brought on by extremely volatile and expensive essential resource prices or overly concentrated clean energy supply chains.
Edited by Prakriti Arora