Trends
In October, Japan's inflation rate reached a 40-year high, with food prices rising by 6.2%.
According to government figures, Japan's "core" consumer inflation reached 3.6% in October, the sharpest increase over the previous year since 1982. The data, without which Japan's total inflation increased by 2.5% in the year to October, were led by fresh food and energy costs. Fresh food is not included in the main consumer price index (CPI), but oil products are. A "core-core" price index is also reported by Japan; this index likewise leaves out energy. Inflation was 3.7% when fresh food goods were included. Inflation was 1.5% when alcohol was also taken into account.
Overall, food costs increased by 6.2%. The price of fresh food increased by 8.1%, driven mostly by increases in fish and shellfish (16%) and vegetables (6.7%). Oils, fats, and spices, grains, and meat all had large price increases of 8.2%, 5.9%, and 8.2%, respectively. As opposed to 0.2% year over year in September, alcohol had its first monthly increase this year, at 5% year over year. It comes after reports of price increases for alcohol throughout the nation in October.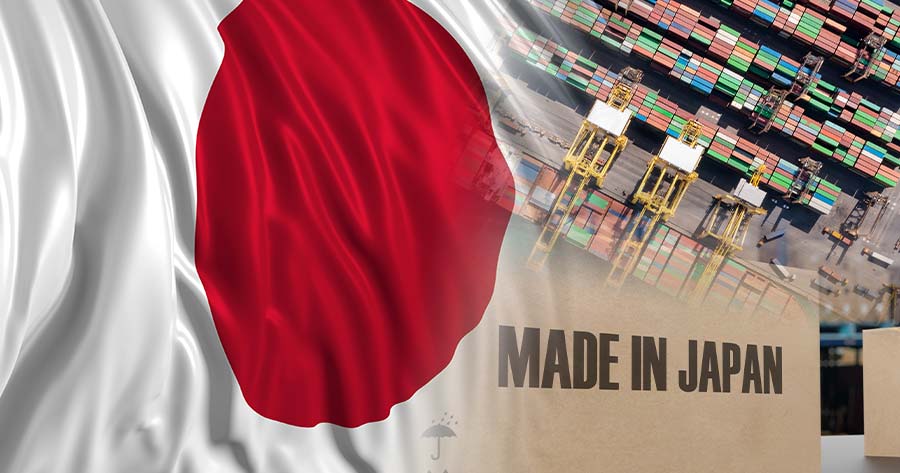 Japan's inflation rate has not yet increased as dramatically as other G7 economies, despite the relatively high October figures for the nation. This is attributed by the World Economic Forum to a combination of price controls by the government, an ageing population, and negative interest rates. Because Japan sets the resale prices of the majority of its wheat for six months at a time, it has been able to avoid some of the inflationary pressure brought on by Russia's invasion of Ukraine.  According to preliminary data released by France's national statistics bureau, food prices increased by nearly 12% in October. Inflation in the UK hit a record high of 16.2% for the month.
The US's October inflation rate was 7.7%, which was the lowest since January. Every year, the food index climbed by 10.9%. The index for domestic food consumption increased by 12.4%. Products connected to dairy increased by 15.5%. Germany and Ireland both reported nauseating food inflation in September, at 20% and 12.4%, respectively.
Why is Japan's inflation rate lower?
According to the policy center Chatham House, Japan's economy has experienced the same challenges as those in other nations. This covers supply chain problems as economies recovered from COVID-19 and the food and energy crises that followed Russia's invasion of Ukraine. According to Chatham House, the first includes specific state measures that can prevent price increases. Regulations for gas and electricity state that price increases must be gradual. This indicates that utility companies frequently sign long-term supply agreements, which helps to keep energy prices stable.
With wheat, the situation is comparable. The majority of Japan's wheat is imported via a government agency that sets resale prices for periods of six months at a time. Due to this, the nation has been able to avoid the worst effects of the increase in wheat prices that followed Russia's invasion of Ukraine. The second factor that may contribute to lower inflation in Japan is the country's slower-than-average COVID-19 recovery compared to other G7 economies.
Tokyo loosened the restrictions on business more gradually. Delaying the post-pandemic rise in demand that many other countries have experienced, has aided in containing inflation, according to Yasumune Kano for Chatham House. Other factors contributing to Japan's low inflation rate are listed by economic intelligence expert Focus Economics.
According to the group, Japan's poor domestic demand keeps prices low. Low salaries are one factor contributing to this sluggish demand. More than a third of all jobs are part-time or contract work, which is one of the factors preventing higher wages. According to Focus Economics, unions prioritize job security over higher pay.
Japanese negative interest rates
Consumers typically respond to extremely low-interest rates by increasing their spending. But in Japan, where interest rates have been at or below zero for the past six years, at or below 0.1%, this hasn't been the case. According to Bloomberg, they haven't risen above 0.5% since 1995. According to sources, the reason for this low consumer demand is Japan's ageing and declining population, which is also assisting in containing inflation there. To offset the lack of return on their savings due to negative interest rates, older people are saving more and spending less.
According to the International Monetary Fund, the labor force in Japan reached its high at slightly under 70% of the population in the early 1990s. The labor force is now under 60%, the lowest among the G7 countries, and the population of Japan decreased by 300,000 last year.
History of low inflation in Japan
Japan has struggled with low inflation, slow growth, and deflation for decades, while other nations are fighting to stop their inflation rates from skyrocketing. Japanese economic growth was twice as high as US economic growth between 1960 and the late 1980s. However, Japan had a financial crisis and stock market catastrophe in 1989. Since then, Japan's inflation has remained low, changing twice during the pandemic and the 2000s into deflation. Japan has experienced low inflation since the 1990s.
The central bank's 2% inflation objective is currently exceeded by Japan's inflation rate of 3%. Despite the surge in oil and food prices, Moneycontrol.com reports that the overall price rise is still modest. According to the World Bank, the oil and food crises have made inflation a worldwide occurrence in 2022, affecting 87% of emerging markets and developing nations as well as all established economies.
However, not all nations are struggling with rising inflation. A variety of policies in Zambia have helped reduce inflation from over 24% in August 2021 to 9.7% in June of this year. According to Trading Economics, Switzerland's inflation rate is also low, at about 3.5%. According to Reuters, some of the causes for this include wage restraint and an energy mix that lessens Switzerland's exposure to rising oil and gas prices. Using its hydroelectric plants, Switzerland produced more than 60% of the electricity it required in 2021, according to figures from the US International Trade Administration.
Rising inflation rates are visible in 44 nations worldwide.
Two years ago, inflation appeared to be an afterthought when millions of people were unemployed and central bankers and politicians were working to get the U.S. economy out of a pandemic-induced recession. Many of the same policymakers insisted that the price increases were "transitory" and the result of clogged supply chains, labor shortages, and other problems that would resolve themselves sooner rather than later a year later, with unemployment declining and the inflation rate rising.
Biden administration officials admit they missed the call now that inflation is at its highest level since the early 1980s. The annual inflation rate in May, as measured by the consumer price index, was 8.6%, the highest level since 1981, according to the most recent report from the Bureau of Labor Statistics. Over the past year or two, other inflation indicators have also seen big spikes, but not nearly to the same degree as the CPI.
Rapid price increases may have seemed like a thing of the distant past for entire generations of Americans due to the long period of relatively low inflation in the United States.  Year-over-year inflation averaged about 2.3% per month between the beginning of 1991 and the end of 2019, and it reached 5.0% only four times. Inflation is currently ranked as the nation's top issue by the public, and President Joe Biden has stated that addressing the issue is his top domestic priority.
However, the United States is far from the only country where citizens are suffering from inflationary whiplash. Consumer prices have increased significantly since before the epidemic in virtually all of the 44 industrialized economies studied by the Pew Research Center.
Edited by Prakriti Arora