Trends
Thousands of unemployed Indian IT experts are looking for ways to stay in the US.
Thousands of unemployed Indian IT experts are looking for ways to stay in the US. Amid thousands of layoffs, Indian IT experts are trying to find new jobs in the United States within the time limits set by their work visas. According to The Washington Post, approximately 200,000 IT professionals have been laid off since November of last year, with big corporations such as Google, Microsoft, Facebook, and Amazon laying off a record amount. 
Industry sources estimate that between 30 and 40 percent of Indian IT specialists have lost their jobs in the US. A sizable majority of them are H-1B and L1 visa holders.
 Every year, technology businesses rely on it to hire tens of thousands of workers from nations such as India and China. Temporary inter company transference in managerial roles or with specialized expertise can apply for L-1A and L-1B visas.
They have lost their jobs and changed their visa status; therefore they are now attempting to find new employment within the few months permitted by these foreign work visas. Gita (real name altered) is an Amazon employee who only recently immigrated to the country. She was informed last week that March 20 will be her last day of employment, per PTI.
The situation is deteriorating for people on H-1B visas, who are required to find new work within 60 days or face being forced to return to India. Because IT businesses are in a hiring frenzy, they believe that finding a job in such a short period is nearly impossible. Sita (name changed) is another IT expert on an H-1B visa who was let go by Microsoft on January 18. She is a single parent. Her son is in his junior year of high school and is ready to attend college.
"It is sad that thousands of IT professionals are being laid off, especially those on H-1B visas who must find a new job, and Ajay Jain Bhutoria, a businessman and community leader in Silicon Valley, warned that those with expired visas must transfer them within 60 days of the expiration date or face deportation.  "This may have disastrous effects on families, including the selling of houses and interruptions to children's schooling. "As the employment market and recruiting process might be difficult, it would be desirable for tech businesses to show extra regard for H-1B workers and prolong their termination date by a few months," he added. 
The Global Indian Technology Professionals Association (GITPRO) and the Foundation for India and Indian Diaspora Studies (FIDIAS) launched a community-wide campaign on Sunday to connect job seekers with employment referrers and informers. FIIDS will make an effort to sway decision- and policy-makers at US Citizenship and Immigration Services (USCIS).
"January 2023 has been a harsh month for tech professionals, with huge layoffs in the industry. Many bright people were laid off. "Because the computer business is dominated by Indian immigrants, they are the most impacted," Khande Rao Kand said. H-1B visa holders who are laid off must locate H-1B-sponsoring employment within 60 days or depart within 10 days of losing their status.
According to Bhutoria, it would be advantageous to reform the immigration procedure to better assist H-1B employees and retain highly trained personnel in the United States.  These dismissed Indian IT employees have started several WhatsApp groups to find a solution to their dreadful condition. More than 800 jobless Indian IT workers are spreading jobs across the nation among themselves in one of the WhatsApp groups.
In another group, they've been talking about different visa choices with some immigration attorneys who have volunteered to lend their consulting skills during this period.   "These situations have a catastrophic impact on us immigrants and are nerve-racking
The current move by Google to pause their Green Card processing adds to the misery of these professionals. This is largely because they cannot be seen arguing before the USCIS that they require At a time when thousands of employees have been laid off, they have hired a foreign IT professional as a permanent resident.  Other businesses are anticipated to follow suit.
According to Google, the pause will not affect current or forthcoming applications for other visa categories, and it will continue to support PERM applications that have already been submitted, as reported by the Observer. So, what exactly is PERM Before requesting permanent residence for foreign workers, employers in the US typically need to get a "labour certification" (LC) from the Department of Labor (DOL). The PERM application is the first step before starting the "green card" application procedure.
On the other side, the US said on January 17 that there has been tremendous progress in the issue of business visas to Indians, as well as a major improvement in H1B issuance.   As travel resumed soon after the epidemic, there were significant difficulties in obtaining visas. However, the United States stated that it has taken many actions, including boosting the number of employees, to help ease the process.
Google
Google CEO Sundar Pichai fired off around 12,000 employees on January 20, according to Source. Employees in the United States got a severance payment starting at 16 weeks' salary plus two weeks for each subsequent year at Google. "This will entail bidding farewell to some exceptionally bright people we worked hard to attract and have enjoyed working with," Pichai wrote in an email to employees.  The fact that these changes will have an impact on Google's' lives weighs deeply on me, and I accept full responsibility for the actions that brought us here. Pichai earned a $242 million compensation deal when he took the head of Google's parent firm Alphabet in 2019.
Microsoft
On January 18, Microsoft said that it would let go 10,000 workers by the end of the third quarter of the upcoming fiscal year 2023. "While we are eliminating jobs in some industries, we will keep hiring in other crucial fields. "We understand that this is a difficult moment for everyone affected," Satya Nadella, CEO of Microsoft, stated in a statement to staff. "The senior leadership team is committed to conducting this process as thoroughly and openly as possible.
Twitter
Elon Musk, the CEO of Twitter and general terror, reportedly fired over 40 data scientists and engineers in early January, and the business expects to let go of 50 more staff in the following weeks, Musk's salary at Twitter is unknown, although his net worth exceeds $180 billion.
Amazon
In January, Amazon fired close to 18,000 employees. "While it will be difficult to say goodbye to many of our exceptional coworkers, it is a vital step in a bigger endeavour to reduce our cost of doing business so that we can keep making investments in the broad range, low Amazon CEO Andy Jassy makes $214 million a year, while Doug Herrington, the company's worldwide retail chief, complimented the company's low prices, rapid delivery, and delighted customers in a statement.
Vimeo
In an email to employees on January 4, CEO Anjali Sud stated that 11 percent of employees will be laid off owing to the "uncertain economic situation. "This was a really difficult decision that has a profound impact on every one of us," Sud wrote. "It is also the responsible thing to do in order for Vimeo to become a more focused and profitable firm, functioning with the required discipline in an unpredictable economic situation.  It positions us to invest in our growth goals while being profitable and innovative to deliver the power of video to every company on the globe. According to salary.com, Sud will earn more than $18 million in 2022.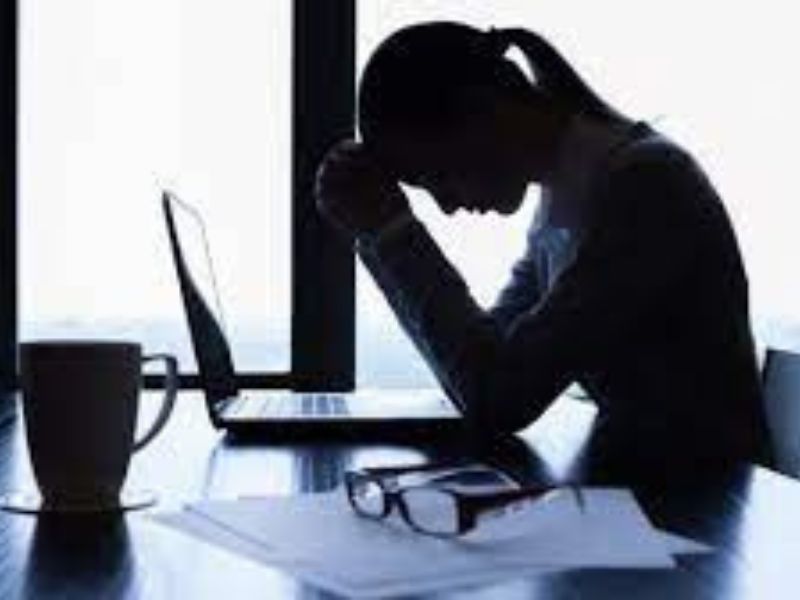 Layoffs in the US tech industry are cruel to Indians on H-1B visas.
Numerous talented immigrants on temporary visas have been compelled to find new employment within 60 days or leave the country due to a surge of layoffs at US technology businesses.  Their plight highlights how a faulty system is endangering America's capacity to draw and keep the talent it needs from abroad. For years, the computer sector has depended on highly qualified foreign employees to fill IT and engineering positions. The H-1B visa program, which sends 85,000 employees to the US annually, is where the bulk of them are employed. If sponsored by their company, employees can seek lawful permanent residence within the six-year maximum validity period of their visas.
More than half of the estimated 580,000 current H-1B visa holders have had an employer file a green card petition on their behalf. The procedure to actually receive one, however, takes years because of the system's arbitrary nature and slowness; many immigrants from India, who make up the majority of applicants, might anticipate having to wait for decades.  Tens of thousands of people, including those at Twitter Inc. and Meta Platforms Inc., have discovered the hard way that this backlog makes H-1B holders susceptible to corporate downsizing. Workers who lose their employment are given 60 days to find a new company to sponsor them under regulations implemented under President Barack Obama's watch, after which their visas would be withdrawn. 
At least 350 laid-off visa holders are currently vying for new positions at Meta and Twitter alone before the grace period expires. Even individuals who do manage to find employment can be forced to move their families, sell their houses, or accept less desirable employment just to remain in the nation. 
Not only is it terrible, but forcing competent immigrants through such turmoil is also counterproductive. One of America's greatest assets is its capacity to attract and absorb such talent, which fosters entrepreneurship, innovation, and economic progress. H-1B employees also open doors for US citizens by allowing businesses to invest domestically rather than exporting employment elsewhere.
However, the US's onerous regulations are gradually driving qualified foreign employees out, with pro-immigration nations like Canada and Australia becoming more alluring destinations for international talent.  A program in Canada that expedites employment visas and permits some talented workers to gain permanent residency within six months has contributed to a 128% rise in the number of US noncitizen residents relocating there each year between 2017 and 2019.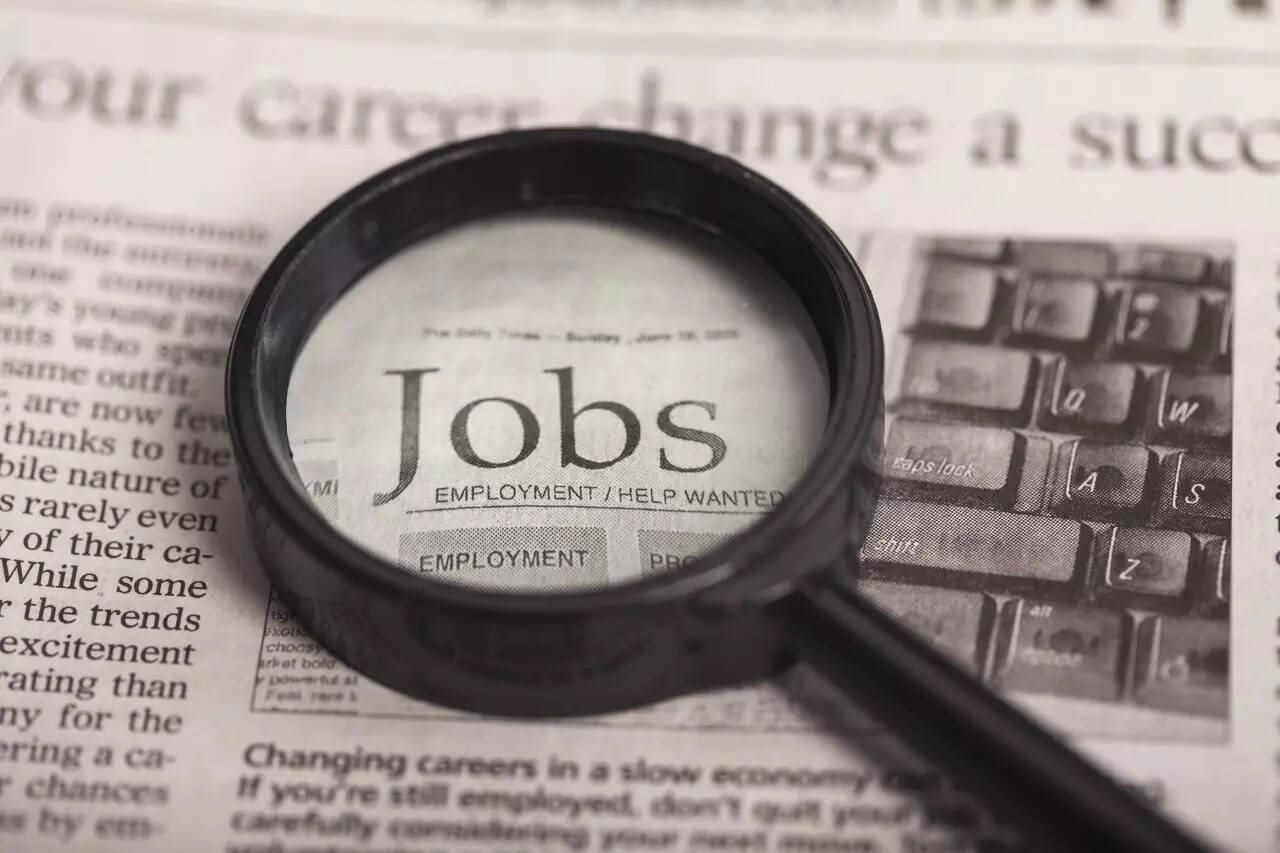 The US should take notice. In order to offer H-1B visa holders who are unemployed a fair opportunity to find new employment and to permit their wives to continue working legally in the interim, President Joe Biden should start by extending the 60-day grace period to six months. Furthermore, people who have applied for green cards must wait their turn rather than finding a new employer to sponsor them.
A long-term change that encompasses more areas is necessary to attract more competent employees. As a bipartisan bill in the House seeks to achieve, Congress should boost the overall number of employment-based green cards awarded each year and abolish per-country limitations.  Even better would be to give immigrants with in-demand talents the upper hand over those with familial links and implement a points-based system like Canada's that expedites the process of granting employees with certain skills and professional experience permanent legal residency. 
Currently, it seems doubtful that such a change would occur because Democrats prioritize measures to protect illegal immigrants while Republicans are preoccupied with guarding the southern border.  Yet a skills-based system would assist firms in filling key positions, spur innovation, increase US competitiveness, and benefit the economy as a whole by making the US more inviting to talent from across the world.  Both parties should support that cause.
edited and proofread by nikita sharma