Trends
Top 10 Most Valuable Unicorns in Netherlands 2022
Top 10 Most Valuable Unicorns in Netherlands 2022
While the Netherlands is a flat country, its startup ecosystem has seen plenty of peaks, and 2022 promises to be another year full of opportunities for Dutch businesses to raise their success. The Netherlands has catapulted itself to the top of the European startup leaderboards, and it is identified as one of the world's most interconnected economies as well as the fourth-best European country for startup movement, thanks to a holy trinity of a globally competitive talent pool, an abundance of incubator programmes, and a booming tech sector.
The Netherlands, known for its open culture and growing emphasis on entrepreneurship and creation, has a thriving startup ecosystem. In comparison to other EU countries, the country has a favourable fiscal climate and a simple and quick registration process for businesses. At the same time, its physical and digital infrastructure has been hailed as near perfection by several of its successful entrepreneurs. The number of funding transactions and prospects for startups is furthermore increasing, indicating that access to business funding is growing.
The Netherlands' technology startup ecosystem is prospering, and the country is home to a growing number of unicorns. Companies must be privately held and valued at more than USD 1 billion to be considered unicorns. According to recent research by NRC and Dealroom, the Netherlands has twelve unicorns. This places the country in fourth place in Europe, behind France, which has 13 unicorns, Germany, which has 30 unicorns, and the United Kingdom, which has 74 unicorns. 
Furthermore, Prince Constantijn, the Netherlands' startup ambassador, suggested that the Netherlands should develop two more unicorns starting this year. Several Dutch unicorns are located in Amsterdam, which has a thriving startup culture and a tech industry employing more than 69,000 people. While Amsterdam definitely hits above its weight in the international tech scene (it had more than 1.1 startups per 1,000 residents in 2020), Rotterdam and Utrecht are also positively vibrant startup centres shining on the European arena.
The Netherlands is pedalling to the top of the European startup leadership tables, thanks to its open culture and open attitude toward startups, a concentration on invention and entrepreneurship, and an all-around sense of satisfaction throughout society. Its outstanding university system is a critical contributor to the country's ability to develop, attract, and retain talent. Furthermore, the Dutch government has indicated its commitment to technology and innovation by aggressively investing in AI (Artificial Intelligence).
The coronavirus (COVID-19) outbreak has affected nearly every aspect of life and work in the Netherlands and around the world. Fortunately, some support is still available to members of the startup ecosystem during this difficult period, providing sustained relief for businesses, entrepreneurs, and self-employed people. Several local businesses are assisting emerging enterprises, including those that helped during the pandemic, by providing free or subsidised access to tools and services for communicating, sharing information, managing projects, and more.
The Dutch government devised a support package for self-employed people, SME entrepreneurs, and major companies as a result of the pandemic's impact on Dutch businesses. It covered, among other things, compensation for persons working in the hotel, tourism, and events industries, along with support in paying staff salaries and the expansion of business credit programmes. The government releases modifications and extensions to current standards regularly. Despite the problems that formed in 2020, the startup ecosystem in the Netherlands, especially Amsterdam is still flourishing. 
The Enterprise Europe Network assists Dutch enterprises in growing worldwide, as well as encouraging and promoting new businesses through the Startup Delta programme, which aims to integrate the Dutch startup ecosystem into a single hub. Another advantage for Dutch companies is the ready availability of a skilled and bilingual workforce, thanks to the Dutch educational system. The Netherlands has few disadvantages when it comes to starting a business and is a well-balanced alternative for a startup.
These are the Most Valued Unicorns in the Netherlands in 2022.
1.  Mollie
Sector- Financial Technology, E-commerce and Mobile Payments
Products & Services- Financial Services and Payment Routing Solutions
Founder- Adriaan Mol
Date Of Starting- 2004
Company Stage- Series C
Number of Investors- 7
Key Investors- Blackstone, EQT, TCV and General Atlantic
Funding Rounds- 3
Total Funding Amount- $ 940 Million
Valuation- $ 6.5 Billion
Mollie is a payments platform that combines industry-leading security and convenience of use to create an ultra-secure, robust, and simple-to-implement payment integration procedure for websites and apps. This unicorn startup is a payment processor that serves the needs of over 110k European merchant customers of all sizes. By simplifying financial services, it hopes to assist businesses in growing and democratising the digital economy. Mollie is a payment innovator and one of Europe's fastest-growing payment service providers. 
This Dutch unicorn provides business payment routing solutions. It provides a payment API that allows merchants to accept payments both online and through mobile apps. It allows merchants to accept recurring payments and manage subscriptions through its API interface. Mastercard, Visa, PayPal, SEPA, and other credit cards are accepted. Initially, the company only sold text messages to businesses. Micropayments, which were extensively utilised for online games and ringtones, were also made possible. At the time, automation was already in place, which allowed the company to keep costs low. 
Mollie was founded in 2004 by Dutch entrepreneur Adriaan Mol, who is also the founder of communications startup MessageBird. Mollie's payments solution, which is already used by over 130,000 businesses, provides easy onboarding, clear pricing, no lock-in contracts, leading and local payment options, a wide selection of powerful plugins, local support, and more. At this point, Mollie's plan is not to try to launch in 60 countries all at once, since the product offer is really about a high level of customisation and a considerable amount of local market expertise.
Mollie was fast to respond when iDEAL was launched in the Netherlands in 2005. It added iDEAL functionality to its offering in 2006. The purpose was to provide payment options that were more modern, technically simpler, and priced more openly. For that purpose, it worked on a software implementation for the iDEAL universal payment method with ABN AMRO. These were subsequently resold to the company's customers. Mollie began focusing more on financial traffic, SMS, and telephony services in 2007. Additionally, it began accepting credit card payments. Mol founded Zaypay in 2007 to promote micropayments via SMS and 0900 numbers, and to handle these activities.
The unicorn was bootstrapped until receiving its first private investment in 2019 from a group of angel investors that included Klarna CEO Sebastian Siemiatkowski, according to Crunchbase. Mollie raised 25 million euros in a first external investment round in 2019, led by a group of well-known figures from the technology and payments worlds, including Airbnb's chief financial officer Laurence Tosi. In June 2021, a group of investors, including the Blackstone Group, paid 665 million euros for less than 10% of Mollie's shares. Mollie's value increased to 5.4 billion euros as a result.
 2. Flow Traders
Sector- Financial Technology
Products & Services- Financial Services and Securities Trading
Founders- Jan Van Kujik and Roger Hodenius
Date Of Starting- 2004
Geographical Range- Global
Company Stage- Public
Number of Investors- 3
Key Investors-Summit Partners and 27th Street Capital
Funding Rounds- 1
Valuation- $ 1.4 Billion
Flow Traders based in the Netherlands is a leading global technology-enabled liquidity provider specialising in Exchange Traded Products (ETPs). The fintech unicorn focuses on delivering liquidity in both on- and off-exchange financial products all over the world. It creates methods using publicly available data and order kinds that are non-controversial, simple, and transparent. Flow Traders quotes bid and ask prices for ETPs, options, fixed income instruments, and currencies continuously. Flow Traders has started trading in cryptocurrency and blockchain as well since 2019.
Flow Traders is globally recognised as a market leader and proprietary trading startup. It uses high frequency and quantitative trading tactics to provide liquidity in the securities market. Flow has headquarters in New York, London, Milan, Paris, Cluj-Napoca, Singapore, and Hong Kong, and was started in Amsterdam, Netherlands. Flow Traders has been a primary trading firm and one of the largest liquidity providers in the world since 2004, specialising in Exchange Traded Products (ETPs). 
More than 500 people work at its Amsterdam headquarters and offices in New York, Singapore, Hong Kong, Milan, and Cluj-Napoca. The unicorn has garnered industry recognition over the years, collecting various honours and being listed as a corporation since 2015. Its non-hierarchical approach encourages development and creativity. Flow Traders promotes a strong team-oriented culture in which employees are recognised for their contributions to the organisation as a whole rather than just in their immediate area of responsibility.
The startup values creative thinkers and out-of-the-box thinkers and encourages them to use their full potential. Its fast-paced, challenging environment always puts its employees to the test. It emphasises professional and personal development and urges its employees to be the best at whatever they do by providing the appropriate training. Furthermore, it has a private gym where its health instructors help its customers with customised sports programmes. The company wants to invest in its dedicated employees since they are the foundation of its success.
In Europe, the Americas, and Asia, Flow Traders is a global electronic liquidity provider focusing on exchange-traded products (ETPs). Flow Traders has cultivated a strong team-oriented culture, is constantly growing in foreign markets and is always on the lookout for new talent. On July 10, 2015, the startup filed for an initial public offering on Euronext Amsterdam. It was valued at around €1.5 billion when the shares were placed for €32 each. Up to 40% of the firm was floated by Flow Traders.
The unicorn startup created Flow Traders Foundation in April 2020 as a nonprofit organisation. Flow set up tents in its offices during the 2020 Covid-19 pandemic to help staff to continue trading despite lockdown and isolation rules. In the same year, it achieved record earnings of 3,543 per cent. It provides liquidity for over 13,000 ETP listings across North America, Europe, and the Asia Pacific, making it one of the world's largest ETP market makers. Flow Traders will be Europe's largest ETF market maker by 2022.
3. MessageBird
Sector- Telecommunication, Cloud Computing and Enterprise Software
Products & Services- Customer Service Software
Founders- Adriaan Mol and Robert Vis
Date Of Starting- 2011
Geographical Range- Global
Company Stage- Series C
Number of Investors- 14
Key Investors- Accel, Atomico, BlackRock and Spark Capital
Funding Rounds- 6
Total Funding Amount- $ 1 Billion
Valuation- $ 3.8 Billion
MessageBird is a communication services unicorn startup based in the Netherlands. Mollie spun off some of its business operations, resulting in the formation of the company. MessageBird is a cloud communications platform that merges high-quality messaging, audio, and video, lowering expenditures and increasing customer satisfaction all around the world. MessageBird, a software company with 15,000 customers that includes Lufthansa Airlines, Heineken, and Deliveroo, provides software to help businesses manage different communication channels.
Under the moniker MessageBird, Robert Vis and Adriaan Mol began delivering SMS and telephone services in 2011. The firm created software that allows businesses and institutions to communicate with their customers. This was originally done primarily through SMS, WhatsApp, or a chatbot. After the acquisition of competitive companies, communication methods like email and Instagram were added. The Dutch AMBER Alert system was one of the first big customers of the startup.
Customer care software with cloud-based SMS, voice, and chat APIs are available. It allows businesses to use multiple social media programmes to send messages and make phone calls. Clients send messages through the website or API, which are then converted to speech. It oversees the solution for automatic response. WeChat, Facebook, Deliveroo, Uber, and Telegram are all compatible. The unicorn bought US-based SparkPost on April 28, 2021, extending its communication tool offering to include e-mail. The unicorn startup has stated that it is planning an initial public offering.
The Amsterdam-based cloud communications platform MessageBird has raised a $200 million Series C fundraising round headed by Spark Capital, with the bulk of the funds set aside for a series of acquisitions. With a $3 billion value, MessageBird has become Europe's newest unicorn. Bonnier, Glynn Capital, LGT Lightstone, Longbow, Mousse Partners, and New View Capital were among the investors in the round, as were current investors Accel, Atomico, and Y-Combinator.
MessageBird's global business, based in Amsterdam, reaches billions of devices, services over 25,000 customers, and operates across nine hubs. It helps businesses to communicate with their customers across any channel, always in context, and from anywhere on the earth. The startup's technology has almost definitely powered your interactions if you've ever ordered takeout, returned a product, contacted customer support, or asked for a login code.
Its products, tools and omnichannel solutions are building blocks that help organisations to streamline discussions using their consumers' chosen channels, like SMS, Voice, WhatsApp, WeChat, Messenger, and Email. This adaptability provides the end-users with immediate, safe, and secure access to the information they need. They can even spend less time on hold, avoid telling the same story to many agents, and have more time to do what they enjoy. It has grown to a strong team of 700 individuals from over 55 nationalities since 2011 and is delighted to be a "Work Anywhere" company.
The British Pusher was bought for 35 million dollars towards the end of 2020 by this unicorn. Following that, the video service 24sessions and the analysis firm Hull were purchased. MessageBird was valued at more than $3 billion in a financing round the same fall.
4. Bunq
Sector- Financial Technology and Banking
Products & Services- Financial Services
Founder- Ali Niknam
Date Of Starting- 2013
Geographical Range- Europe
Company Stage- Series A
Number of Investors- 2
Key Investors- Sprint Up and Pollen Street Capital
Funding Rounds- 5
Total Funding Amount- $ 231 Million
Valuation- $ 2 Billion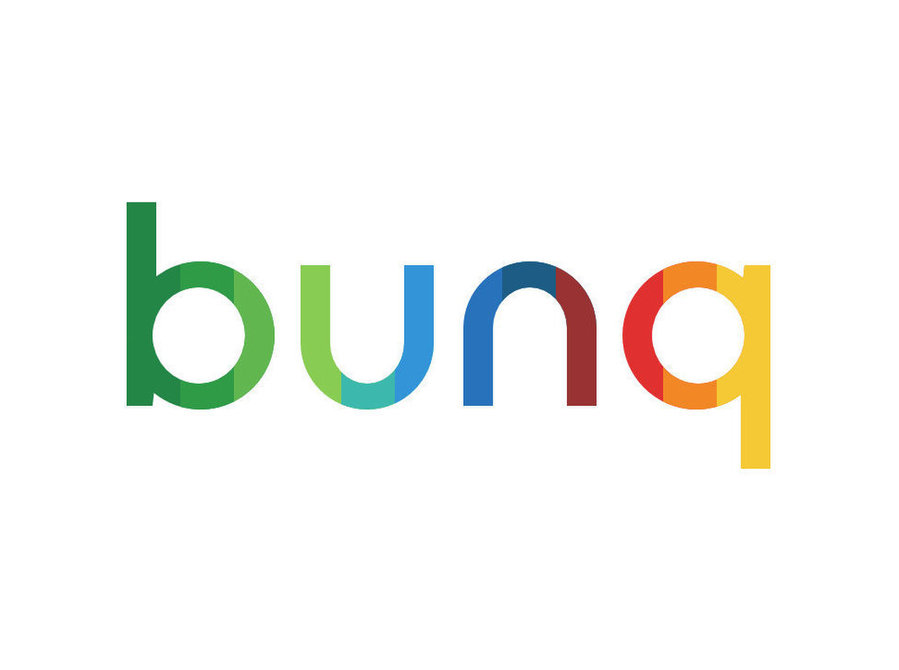 Bunq is a self-contained neobank aimed at helping consumers save time, money, and the environment. This is no common neobank, as it proclaims itself the "bank for The Free." It has grown across 30 European countries without the use of any venture capital funding and invites its customers to invest its funds. It was one of the first digital banks in Holland to start lending for retail mortgages. Ali Niknam, a Dutch-Canadian entrepreneur who formerly created web hosting service TransIP and The Datacenter Group, founded the unicorn in 2012.
Individuals and corporations can use this digital bank. Current and savings accounts, NFC-enabled prepaid cards for online and offline shopping, bill payments, and money transfers are among the services it delivers. Credit cards for travel, subscription and budget management, long-term bank accounts, and online help are some of its features. Bunq is the bank of The Free. The startup wants to challenge the existing quo and build a bank that prioritises its customers, allowing people to live their lives on their terms. Bunq is often referred to be a disruptor or challenger bank.
It created its financial system from the bottom up, and with the debut of its app in 2015, it revolutionised banking. The unicorn states that it works 24 hours a day, 7 days a week to develop fintech solutions that make banking and money management as easy, transparent, and enjoyable as attainable. In 2021, Bunq became the first digital bank to offer mortgages. Bunq Business was designed to be the model bank account for time management. It believes there should be no more paperwork, branch visits, or bureaucracy, just the flexibility to focus on what matters most- running your company.
Bunq introduced personal bank accounts when it first went public in 2015. In 2016, it added business bank accounts. It also has a public API, which is considered a move ahead of the European PSD2 directive. It allows software developers to programmatically access their bank accounts and create apps, which bunq facilitates through its developer website and API marketplace. Bunq account holders are covered by the European Central Bank's Deposit Guarantee Scheme due to its banking licence.
The unicorn was founded in Amsterdam and has its headquarters there. Bunq, which began serving the Dutch market, has since expanded throughout Europe, providing mobile banking services in the Netherlands, Belgium, France, Germany, Ireland, Italy, Portugal, and Spain. Its financial services are available to inhabitants of 30 European nations as of 2019. From 2019 forward, it began opening additional offices, and it now has locations in Amsterdam, Rotterdam, Dublin, Sofia, Madrid, Brussels, Vienna, and Warsaw. In 2021, the company was determined as a unicorn.
Bunq is a European fintech company with a banking licence that operates in 30 countries across Europe. Bunq began delivering several currencies and worldwide IBANs on a single subscription in the early 2020s, regardless of the account holder's location or residency. It has yet to officially declare how many people have an account with the company, unlike other European neobanks. Founder Ali Niknam was bunq's sole benefactor until 2021, having invested more than 120 million euros in the company. User deposits exceeded 1.2 billion euros in 2021.
Bunq received the largest Series A funding for a European fintech business to date in 2021, valuing the startup at 1.6 billion euros and making it a unicorn. Bunq was valued at $2 billion in an investment deal later that year. Bunq's CEO announced in March 2022 the creation of a special fund to assist Ukrainian refugees seeking asylum in the Netherlands (after Russia invaded Ukraine in February 2022). It even claimed that it would issue free bunq bank accounts to Ukrainian refugees.
5. BitFury
Sector- Financial Technology, Blockchain, Bitcoin, Mining Technology and Information Technology
Products & Services- Financial Services and Crypto Mining Application
Founder- Valery Vavilov and Valery Nebesny
Date Of Starting- 2011
Geographical Range- Global
Company Stage- Series D
Number of Investors- 25
Key Investors- Queen Bridge Venture Partners, Galaxy Digital, Fifth Era and Macquarie Group
Funding Rounds- 7
Total Funding Amount- $ 181 Million
Valuation- $ 1 Billion
Bitfury is a company that creates cryptocurrency mining hardware and blockchain software. The unicorn also performs research and publishes publications on blockchain technology. It is a bitcoin and blockchain "full service" corporation located in Amsterdam. Software applications, cybersecurity, and blockchain research are among the company's crypto and blockchain-related services. It makes, sell, and design mining equipment. In 2018, the company was named to Forbes' Top 50 fintech companies list. 
Bitfury is a world-leading full-service blockchain technology startup and one of the blockchain ecosystem's largest private infrastructure providers. ASICs for crypto mining applications that are based on blockchain, cloud, and AI are available. It creates and sells Bitcoin mining ASICs, PCBs, boards, servers, and data centres. It includes a blockchain as a service for government integration, a bitcoin payment portfolio, blockchain-based music industry solutions, and a web-based software tool for blockchain application law enforcement.
Mining rigs from Bitfury include the Blockbox AC and Bitfury Tardis. It even manufactures mining equipment hardware, like cooling systems. Valery Vavilov and Valery Nebesny started Bitfury in 2011 in Amsterdam, Netherlands, though the company didn't build its first official office until 2013. It has headquarters in Amsterdam, Washington, D.C., and San Francisco at the moment. Data centres are owned by this corporation in Iceland and the Republic of Georgia. Bitfury bought the Hong Kong-based IT startup Allied Control in 2015. 
The unicorn has enough mining projects to be considered a well-established player in the global bitcoin market. It manufactures cryptocurrency mining processors and devices and has data centres in Canada, Norway, and Iceland, among other countries. In 2019, it established an AI section to support its hardware and software innovations. The Bitfury Group is a global leader in full-service blockchain technology. Bitfury is developing solutions for the future using the most important millennium technology.
Its goal is to restore faith in the world by inventing at every level of technology hardware, security, and software to restore transparency and trust. Bitfury is the premier security and infrastructure supplier for the Bitcoin Blockchain, having been founded in 2011. Bitfury not only secures the Bitcoin Blockchain but even designs and manufactures cutting-edge hardware for cryptocurrencies and blockchains, like semiconductor chips and mobile datacenters. Iceland, Norway, Canada, and the Republic of Georgia all have their data centres.
Bitfury conducts blockchain research and makes research reports, whitepapers, and educational materials available on its website. The Bitfury Group stated in August 2019 that it has formed a new division focusing on artificial intelligence (AI), which would work alongside the company's existing services. It was motivated to research AI, according to Valery Vavilov, the business's CEO and co-founder, since the volume of data the company had accumulated had outstripped its ability to evaluate it efficiently. 
Bitfury's private blockchain architecture, Exonum, its advanced analytics platform Crystal Blockchain, and its specialised engineering team for the open-source Lightning Network, LightningPeach, deliver software for some of the world's most cutting-edge applications. Bitfury Group is one of the blockchain ecosystem's largest private infrastructure providers. It creates and distributes both software and hardware solutions that allow companies, governments, government agencies, organisations, and individuals to transfer assets securely across the blockchain. 
It creates blockchain software for data storage, bitcoin micropayments, cybersecurity, KYC, and AML (Anti-Money Laundering) services. Digital assets PaaS, data analytics, lightning network, property rights registration, voting, and a chain hub are some of its software offerings. It provides semiconductors and microelectronics, servers, datacenter building, datacenters in marine containers, and immersion cooling on the hardware side. San Francisco, Washington, D.C., Hong Kong, London, and Amsterdam are among the company's locations.
6. Hotmart
Sector- Affiliate Marketing, Digital Marketing, Software and Digital Media
Products & Services- Cloud-based E-commerce Solutions
Founders- Mateus Bicalho, Joao Pedro Resende
Date Of Starting- 2011
Geographical Range- Global
Company Stage- Series C
Number of Investors- 8
Key Investors- GIC, TCV, General Atlantic and Endeavor
Funding Rounds- 4
Total Funding Amount- $ 130 Million
Valuation- $ 1 Billion
Based in the Netherlands, Hotmart is a cloud-based eCommerce solution that enables merchants to sell digital products. The startup offers features like product and content management, email marketing, affiliate marketing, payment via Hotpay, PCI Compliance and CSE Security, analytics reports, and more. Through private blogs, websites, and other channels, affiliates can market and sell content to earn commissions. Hotmart is a web-based platform that includes everything you'll need to get your business up and running quickly.
The Hotmart company is a collection of organisations that provide comprehensive content development solutions to online businesses. It is among the world's early adopters of the Creator Economy. Hotmart Company has now allowed millions of creators to sell their work in almost every country on the planet. The unicorn's headquarters are in Amsterdam, Netherlands, and it has offices in 13 cities throughout eight countries, including the United States. Hotmart is a one-stop shop where creators can launch their businesses and shoppers may find their next digital purchase. 
With headquarters in the Netherlands and offices in Brazil, Spain, Mexico, Colombia, the United Kingdom, the United States, and France, the unicorn has millions of users worldwide and sales in over 200 countries. For the past four years, Great Place to Work has named it one of the top medium-sized technology startups to work for. The startup is cultural- focused and it has managed to keep the essence that has made it a pioneer in the digital education sector despite its ongoing development and global expansion. Hotmart Sparkle, Teachable, and Klickpages are among its brands.
Hotmart Sparkle is an app for artists, influencers, and enthusiasts who want to share content and communities with their fans without having to deal with adverts, algorithms, or other distractions. Hotmart acquired Teachable, an online course and coaching platform that helps people turn their skills and experience into flourishing companies. Anyone can manage online launches, develop landing sites, and construct email marketing campaigns with Klickpages' features. Anyone who wishes to sell, advertise, or buy online courses, videos, subscriptions, ebooks, event tickets, or other digital products can use the platform.
The unicorn is a digital product content distribution platform. You can use it to sell and provide digital things like online courses, ebooks, videos, and software. If you don't have a digital product to sell, you can join their affiliate programme and help advertise their products while earning commissions. Hotmart has been the market leader in Latin America since its inception in 2011. It is now developing its business globally, with offices in Spain, Colombia, México, and the Netherlands, as well as plans to open offices in many more countries, giving more people the chance to earn a living doing what they enjoy.
The unicorn startup Hotmart, employs people from all over the world, from Latin America to Europe. It has millions of students, over 150,000 products registered on its platform, sales in over 180 countries, and a global staff of over 700 people. As a result of its acquisitions, it has become one of the world's largest ed-tech companies and is likely to become a key rival in the online course industry. Hotmart is a corporation that encourages entrepreneurship and education by providing tools for those who make and market digital items.
 7. Acerta Pharma
Sector- Therapeutics, Pharmaceutical Manufacturing
Products & Services- Cancer Therapeutics 
Founders- Ahmed Hamdi, Tjeerd Barf and Allard Kaptein
Date Of Starting- 2012
Company Stage- Acquired
Number of Investors- 9
Key Investors- Orbimed, BOM, Frazier Healthcare Partners and Amgen Business Development
Funding Rounds- 1
Total Funding Amount- $ 13 Million
Valuation- $ 4 Billion
Acquired By- Astra Zeneca
Acquisition Price- $ 5.7 Billion

Acerta Pharma is an AstraZeneca European R&D centre focused on the research and development of new revolutionary medications for the treatment of haematological malignancies. The startup unicorn began operations in 2013 intending to deliver revolutionary targeted medicines for cancer patients by combining cutting-edge science, unique covalent technology, and an experienced, motivated workforce. AstraZeneca bought a controlling stake in Acerta Pharma in 2016, and the company was fully acquired by AstraZeneca in 2021.
Small molecule cancer therapies are developed by Acerta Pharma. It focuses on the development of small molecule BTK inhibitors for cancer treatment. Calabrutinib, the company's flagship medicine, is now in Phase III trials for B-cell blood malignancies and Phase I/II trials for a variety of solid tumours. Anti-cancer medications are developed by Acerta Pharma. In December 2015, AstraZeneca acquired a 55 per cent stake in Acerta for $2.5 billion upfront and an additional $1.5 billion subject to regulatory approval of Acalabrutinib.
It was granted unicorn status in 2015. This company was founded to deliver revolutionary targeted medicines for cancer patients by combining unique covalent technology, cutting-edge science, and experienced staff. The unicorn has risen to prominence following a successful test with the medicine Acalabrutinib in leukaemia patients. It may also be useful for the treatment of specific disease-modifying antirheumatic medications and the control of other cancers. Acerta is headquartered at Pivot Park in Oss, with a branch in San Carlos, California.
The startup is working on novel therapy options for people who have certain types of blood cancer. It is committed to novel medication discovery and development, especially in the field of haematological oncology, with its AstraZeneca R&D colleagues in Gaithersburg, San Francisco, Boston (US), Gothenburg (SE), and Cambridge (UK). The company was founded in March 2013 by two Dutch investors. The Life Sciences & Health Fund has added BioGeneration Ventures and the Brabantse Ontwikkelings Maatschappij as shareholders.
It is now constructing a new research centre in Pivot Park in Oss, the Netherlands, with state-of-the-art research laboratories for more than 140 researchers as part of the considerable expansion of its research activities in the Netherlands. AstraZeneca purchased a 55 per cent stake in the company in December 2015. It paid US$2.5 billion upfront and an additional US$1.5 billion after the medication passed further tests. Because the agreement includes stipulations that the shareholders of the remaining 45 per cent interest can also sell their shares, this figure could rise to US$7 billion in the long run.
Acerta Pharma collaborates closely with Astra Zeneca research units to identify, develop, and provide targeted innovative and transformative therapies for patients suffering from haematological malignancies. The US Food and Medication Administration (FDA) authorised Acerta's drug Calquence in late October 2017. This decision cleared the path for AstraZeneca to complete its acquisition. The second dividend of US$1.5 billion is due to shareholders. Calquence is the brand name for Acalabrutinib, the active ingredient in the drug.
8. Elastic
Sector- Software Development
Products & Services- Enterprise Search Solutions
Founders- Shay Bannon, Uri Bonnes, Steven Schuurman and Simon Willnauer
Date Of Starting- 2012
Company Stage- Public
Number of Investors- 8
Key Investors- SV Angel, Index Ventures, Benchmark and New Enterprise Associates
Funding Rounds- 3
Total Funding Amount- $ 104 Million
Valuation- $ 7.6 Billion
Elastic, formerly known as Elasticsearch, is an American-Dutch startup that was created in 2012 in Amsterdam, the Netherlands. Elastic is an open-source search and analytics platform that runs in the cloud. It's a distributed data search and analytics engine that can handle structured, unstructured, and time-series data. It visualises log data collected from many sources. Its commercial products include features such as deployment, monitoring, security, and alerting. Microsoft, Netflix, Uber, and Slack are among its clients. Elasticsearch changed its name to Elastic in March of 2015.
This unicorn is a search startup that creates self-managed and SaaS products for use cases like site search, application search, logging, enterprise search, APM, security, metrics, and business analytics. Several large companies, including eBay, Cisco, and Microsoft, employ Elastic to power mission-critical systems. It is the industry's top platform for search-powered solutions, and it helps everyone- businesses, their employees, and their consumers get what they need faster while keeping apps running smoothly and avoiding cyber dangers.
It improves consumer and employee search experiences, keeps mission-critical applications running smoothly, and protects against cyber threats via Enterprise Search, Observability, and Security solutions. Elastic helps more than half of the Fortune 500 and 17,000+ clients, including Netflix, Uber, Slack, and Microsoft, to reach new levels of success at scale and on a single platform by delivering data wherever it lives: in one cloud, across several clouds, or on-prem. 
eBay, Wikipedia, Yelp, Lyft, and Tinder all employ Elasticsearch technology. Application search, site search, enterprise search, logging, infrastructure monitoring, application performance management, security analytics (also used to complement SIEM products), and business analytics are all examples of Elasticsearch use cases. More than 100,000 people have joined the Elasticsearch meetup community. Elastic is listed on the New York Stock Exchange under the name ESTC.
Elastic is a search startup that specialises in self-managed and SaaS solutions for search, logging, security, observability, and analytics. Elasticsearch, Kibana, Beats, and Logstash (formerly known as the ELK Stack), free and paid proprietary features (formerly known as X-Pack), Elastic Cloud (a family of SaaS solutions that includes the Elasticsearch Service), and Elastic Cloud Enterprise are all developed by this unicorn. The startup believes in helping enterprises, their employees, and their customers get the results that matter at Elastic.
Swiftype, a developer of search and index software, was bought by Elastic in 2017. Elastic purchased Endgame, an endpoint security company, in 2019. It also bought build.security, a cloud security firm specialising in policy and compliance, and Cmd, a cloud security firm specialising in infrastructure detection and response, in 2021. Elastic filed for an initial public offering in June 2018, with an estimated valuation of 1.5 to 3 billion dollars. Elastic was listed on the New York Stock Exchange on October 5, 2018.
The startup was created in 2012 to deliver commercial Elasticsearch and related software services and products. Only 18 months after creating the startup, the company disclosed raising $70 million in a Series C fundraising round in June 2014. New Enterprise Associates led the round. Benchmark Capital and Index Ventures were two more investors. This round boosted the total amount raised to $104 million. When you use Elastic Enterprise Search, Observability, and Security products, you can rely on this startup to get things done faster.
9. GitLab
Sector- Software
Products & Services- Software Integration Services
Founder- Sid Sijbrandij, Syde Sijbrandij and Dmitriy Zaporozhets
Date Of Starting- 2014
Geographical Range- Global
Company Stage- Public
Number of Investors- 30
Key Investors- TCV, GV, Temasek and Sequoia Capital
Funding Rounds- 9
Total Funding Amount- $ 435 Million
Valuation- $ 2.75 Billion
GitLab is a comprehensive DevOps platform delivered as a single application that transforms the way development, security, and operations teams collaborate and produce software. GitLab assists teams in reducing development time and costs while also increasing developer productivity. It's a rapidly growing all-remote corporation with a crew that can operate from anywhere in the world. GitLab Inc. has been focused on remote work since its inception. The unicorn startup has 30 million registered users, 1 million of whom are active licenced users.
The GitLab software project was the foundation for GitLab Inc. It is a limited liability company that was founded in 2014 by Syde Sijbrandij and Dmitriy  Zaporozhets. The GitLab software was created in the Ruby programming language, with some sections later rewritten in Go. It started as a source code management solution for collaborating on software development inside a team, then developed into an integrated solution that covered the entire software development life cycle, and eventually to the entire DevOps life cycle. Go, Ruby on Rails, and Vue.js are among the current software technologies used.
GitLab Inc. operates GitLab.com as a freemium service with a subscription option. It is a platform that provides tools for continuous integration. It uses continuous integration or continuous deployment to build, test, and deploy applications. It uses organised deployment pipelines to push the CI-validated code into the application. With continuous delivery monitoring tools, it provides real-time information. Its features include application lifecycle management, source code management, roadmaps, incidents, container host security, time monitoring, and more.
With team members in over 65 countries, it is the world's largest all-remote corporation. You can work from anywhere with good internet as part of the GitLab team. GitLab Inc. is an open-source company that makes GitLab, a DevOps tool that integrates the ability to develop, protect, and run software in one application. Dmitriy Zaporozhets of Ukraine and Sytse Sijbrandij of the Netherlands collaborated on the open-source software project.
This unicorn is a single-app DevOps platform that is radically changing the way development, security, and operations teams communicate and build software. It helps companies cut development costs and time to market while increasing developer productivity by reducing cycle time from weeks to minutes. The core functionality is released under an open-source licence, whereas the additional functionality, like code owners, multiple issue assignees, dependency scanning, and insights, is released under a private licence.
GitLab Inc. now employs people in 65 countries and territories. All GitLab repositories can be up to ten gigabytes in size. The startup currently has no restrictions on the size of a single file as long as it stays under the 10 GB limit. As a comprehensive DevOps Platform, GitLab's application provides the capability to jointly plan, build, protect, and deploy software. GitLab is a highly scalable application that may be hosted on-premises or in the cloud. A wiki, CI/CD pipeline are also incorporated.
Since version 12.1, GitLab, like GitHub, presents a free GitLab Pages providing for hosting static webpages (that can be produced automatically on GitLab with Hugo, Jekyll, or any other static site generator), as well as the option to use Let's Encrypt for HTTPS functionality. GitLab Inc. announced on October 14, 2021, that it would begin trading on the NASDAQ Global Select Market under the symbol GTLB. GitLab Inc. announced the acquisition of Opstrace, Inc., an open-source observability distribution, on December 14, 2021.
10. Adyen
Sector- E-Commerce, Financial Technology and Payment Processor
Products & Services- Financial Services and Insurance Solutions
Founder- Arnout Schuijff and Pieter Does
Date Of Starting- 2006
Geographical Range- Global
Company Stage- Public
Number of Investors- 14
Key Investors- Temasek, Index Ventures, Felicis Ventures and General Atlantic
Funding Rounds- 4
Total Funding Amount- $ 266 Million
Valuation- $ 56.8 Billion
Adyen is a fintech startup that was founded to make global payments easier and faster. While existing payment technology is a patchwork of systems built on outdated infrastructure, Adyen's payment platform based on contemporary infrastructure allows companies to develop and meet the changing needs of global businesses. This infrastructure connects to local payment systems, providing merchants with a unified experience and shopper data insights.
Adyen was started in 2006 by Pieter van der Does. Its headquarters are in the Dutch city of Amsterdam, the Netherlands. For enterprises, it is a payment issuance solution. It functions as an issuer processor, allowing for online and POS payments, along with the issuance of virtual and physical cards. Risk management, revenue optimization, customer insights, and more are all included. It provides end-to-end infrastructure for payment networks like Visa and Mastercard. Adyen began growing globally in 2012, with operations in San Francisco, Paris, and London. It received its pan-European acquisition authorization the same year.
In the Netherlands, Brazil, Singapore, the United Kingdom, Canada, Australia, South Korea, Hong Kong, Mexico, China, New Zealand, Malaysia, India, Japan, and the United States, Adyen functions as a technology startup. It provides the Adyen platform, which combines gateway, risk management, payment processing, acquiring, and settlement to connect merchants to Visa, Mastercard, and other payment methods, along with sales channels like internet, mobile, and point-of-sale. Adyen was valued at $2.3 billion in 2015, making it the sixth-largest unicorn in Europe.
This unicorn is a payment startup based in the Netherlands that allows businesses to accept payments through e-commerce, mobile, and point-of-sale. It is traded on the Euronext stock exchange. Adyen is the select financial technology platform for Fortune 500 companies. Adyen helps organisations reach their goals faster by combining end-to-end payment capabilities, data-driven insights, and financial products into a single global solution. Adyen collaborates with companies including Facebook, Uber, H&M, eBay, and Microsoft, and has headquarters all around the world.
It provides online services to merchants for receiving electronic payments through credit cards, bank-based payments like debit cards, bank transfers, and real-time bank transfers based on online banking. It accepts international credit cards, local cash-based methods like Boleto in Brazil, Internet banking methods like iDEAL in the Netherlands, and mobile payment methods like Blik in Poland. The technology platform acts as a payment gateway and a payment service provider, at the same time providing risk management and local acquiring.
The Adyen payment process begins at a retailer's POS terminal, then moves to a payment processing and risk management system to prevent fraud, after that, the credit card network is used and finally, the transaction reaches the customer's bank. If the payment is confirmed, a confirmation is delivered back to the POS terminal at each stage. Adyen was ranked 10th on the Forbes Cloud 100 list. The company received a European banking licence in April 2017, giving it the status of an acquiring bank. In Singapore, Hong Kong, Australia, and New Zealand, it even received acquiring licences.
Adyen increased its payment offering in Africa and launched additional functions in Tokyo and Mumbai in 2019. Adyen Issuing, a virtual and physical card-issuing firm, was founded the same year to supplement merchant payments services. In 2020, the business profited from expanded global e-commerce digitalization in the online retail industry, which offset reduced enterprise travel volumes due to the COVID-19 pandemic. In the second half of the year, it launched mobile Android POS devices around the world. It has extended its Middle East offering by opening a new office in Dubai.
Conclusion
According to a new analysis from NRC and Dealroom, the Netherlands' startup ecosystem is thriving, and the country is home to 12 unicorns. When it comes to the number of native unicorns, the Netherlands ranks fourth in Europe. France has 13, Germany has 30, while the United Kingdom has 74.