Trends
Top 10 Best Unicorns in Georgia 2022.
Top 10 Best Unicorns in Georgia 2022.
There are not many internationally renowned startups in Georgia. There is an initiative, though, coming from the business community and the government and non-governmental organizations. Many projects have prospered to become the result of this in the marketplaces of Georgia, the markets of the entire region, and even the industries of the world and become a whole. Here are some statistics on the growth of innovative entrepreneurship and unicorns in the area.
An exclusive representative of the government, the Georgian Innovation, and Technology Authority (GITA), an initiative of the country's Ministry of Economic Affairs and Sustainable Development. This company oversees mobile and website development training in nine different thematic areas and acts as the primary executor of the state's informational and technology policies.
Georgia 2020, a unique state economic strategy, has been created and is presently being presented. It includes a section on innovations and technologies. Two technical parks opened up in Tbilisi and Zugdidi a few years ago.
Georgia has high global entrepreneurship rankings; a few creative centers and laboratories and more than 20 Fab-Labs have opened in the country in recent years. Georgia thus holds the sixth spot in the World Bank Doing Business ranking for 2019 for ease of doing business. In the European Chamber's rating of the best countries for business in 2019, Georgia came in at number 16.
Georgia moved up 29 spots in the Global Information Technology Review (GITR) ranking between 2011 and 2016—going from 88th to 59th—and 140 nations took part in the ranking. Georgia ranks 66th in this ranking, per the information from 2018.
Georgia moved up 40 ranks between 2011 and 2016 in The Global Information Technology Review (GITR), moving from 98th to 58th. Georgia was placed 69th out of 129 countries in the 2017 Global Innovation Index. Georgia is rated 48th in the same rating for 2019 currently.
Georgia is located on the Black Sea coast in the South Caucasus area. Russia invaded Georgia in 2008 and still holds South Ossetia and Abkhazia provinces, which make up about 20% of Georgia's total land area.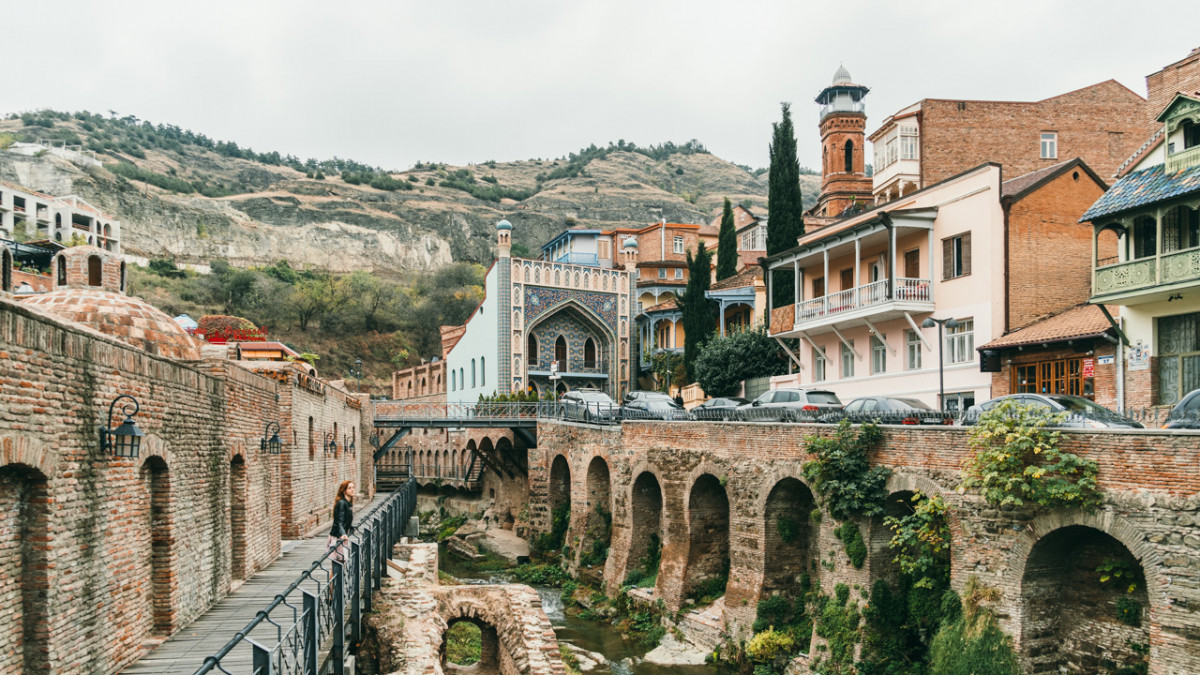 Disputes over the incarceration of Nika Melia, the head of the minority United National Movement, led Giorgi Gakharia, who was elected prime minister in 2019, to quit in February 2021. (UNM). Gakharia was replaced by Irakli Garibashvili, a former prime minister, and leading member Georgian Dream party. Up until the start of the COVID-19 epidemic, Georgia's economy was clearly improving. More than half of the workforce is employed in agriculture and related businesses. Georgia is still first seeking membership in NATO.
The government wants to draw in foreign capital. Georgia has a solid financial system, a low tax rate, a straightforward business registration process, and a low amount of corruption. Georgian startups have access to funding through a variety of channels, including banks, venture capitalists, and business angels.
The first step in getting money is to submit an application for one of the specialized programs carried out in association with the Georgian government and other organizations. Such initiatives identify worthwhile ventures, aid in their development, and fund intriguing and well-rounded initiatives.
Have you ever pondered which privately held businesses in Georgia are valued the highest?
It's not just you.
Many unicorn businesses are out there, and it can be challenging to keep up with them all.
In order of greatest to lowest value, we've decided to delve in and compile a list of Georgia's top 10 unicorn startups.
1. OneTrust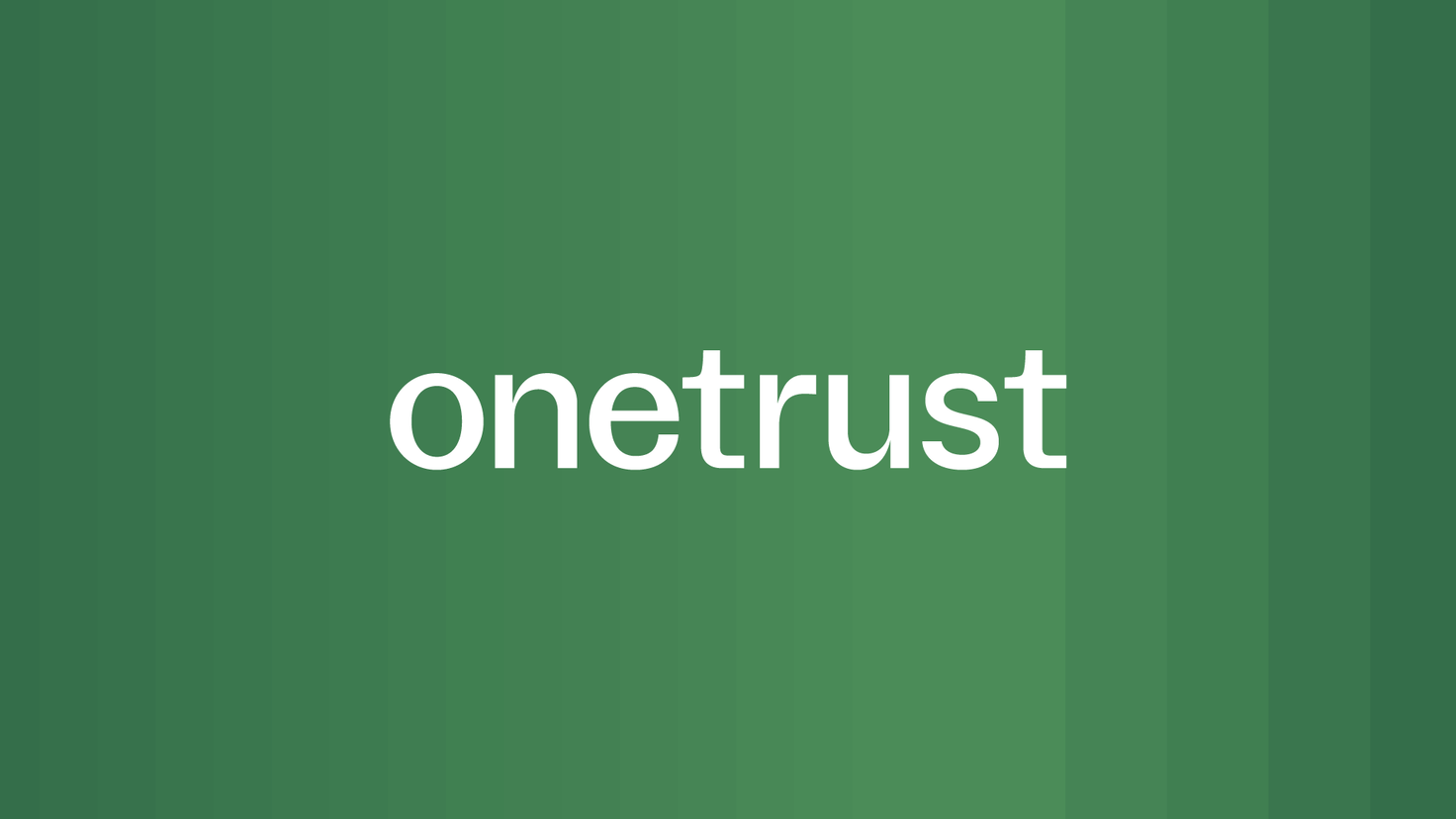 OneTrust uses an integrated platform to assist businesses in managing the security and privacy of healthcare data. It was created on the premise that today's consumers prefer to patronize, employ, and invest in businesses that have a beneficial impact on both people and the environment. These societal changes, brought on by the next generation and accelerated by contemporary technology, redefine what successful business is. It thinks every business can prosper in this new phase.
 Because of this, the group created OneTrust, the industry pioneer in trusting intelligence. It collaborates with the customers to convert their trust. Our technology platform integrates teams, data, and processes from the privacy, GRC, ethics, and ESG sectors so businesses of all sizes can work together effortlessly and place trust at the core of their operations and cultures.
 This means that we assist customers in implementing better privacy policies so they can be respected with client data and provide customers with more beneficial user experiences.
In order for businesses to confidently carry on as usual in the face of natural disasters, geopolitical crises, and cyber threats, they provide the supply chains and enterprises being resilient.
It helps turn ESG pledges into demonstrable effects so companies can majorly influence a better future for everyone.
We help turn ESG pledges into demonstrable effects so companies can play a major part in influencing a better future for everybody. Additionally, as OneTrust, it provides a uniform viewpoint across the organization to allow boards and executives to accurately and efficiently evaluate and manage the trust.
2. Calendly
The user-friendly online scheduling tool provided by Calendly makes it simple to set up meetings, appointments, and phone calls quickly. Calendly removes scheduling from your list of chores so you may do more. Thousands of 1-click discussions are scheduled each week using Calendly by thousands of companies globally. You can organize, connect, and cultivate relationships on a single meeting lifecycle platform.
Through sheer tenacity, persistence, and the total and utter depletion of his financial accounts, Tope Awotona launched Calendly in 2013. With everyone on the line, he converted his dream of universally simple scheduling into a thriving, exceeding platform that handles planning for more than 10 million people and companies.
3. Greenlight
The first family-friendly debit card, Greenlight, allows parents to keep tabs on their kids' spending and establish allowances. Standing for neglected families is a crucial element of living the mission.
Greenlight honors civic engagement, from volunteering in our home of Atlanta to providing free teaching materials to educators across the country. Every child must have the chance to lead a financially healthy and joyful life, according to Greenlight. We collaborate assiduously to bring that vision to life. Come along on the ride.
4. FullStory
An application called FullStory collects customer experience data on a robust and user-friendly platform. In order to make online transactions easy for everyone, FullStory is providing businesses with the knowledge they need to perfect digital experiences. The watchwords of FullStory highlight what is important to us both as people and as a business. These values allow us to approach every work with quality and humanity, whether it is communicating with coworkers, delving into the finer points of our goods, or looking for new business.
At FullStory, it has elevated three fundamental ideas—Empathy, Clarity, and Bionics—that, in our opinion, provide the best system and framework for communicating with both customers and coworkers. These ideas are known to be their watchwords.
The watchwords are designed to be simple to understand so that we can actually put them into practice, unlike conventional "company value statements" that are too quickly overlooked or ignored. It works! At FullStory, a company is conscious of how our daily actions reflect (or don't reflect) our values. Compared to what you could think, these words are used often at work, in meetings, in paperwork, in presentations, in blog articles (like those found here, here, and here), and, probably most importantly, in informal conversation.
5. STORD
Brands looking for inventory control and visibility can use Stord's cloud supply chain services. Affordably and effectively distributed STORD provides to the warehouse. It connects a system of interconnected, outside warehouses that manage inventory for our customers using our technology. It works with the purpose of creating a global supply chain that will make warehousing more affordable and technologically advanced.
6. RoadSync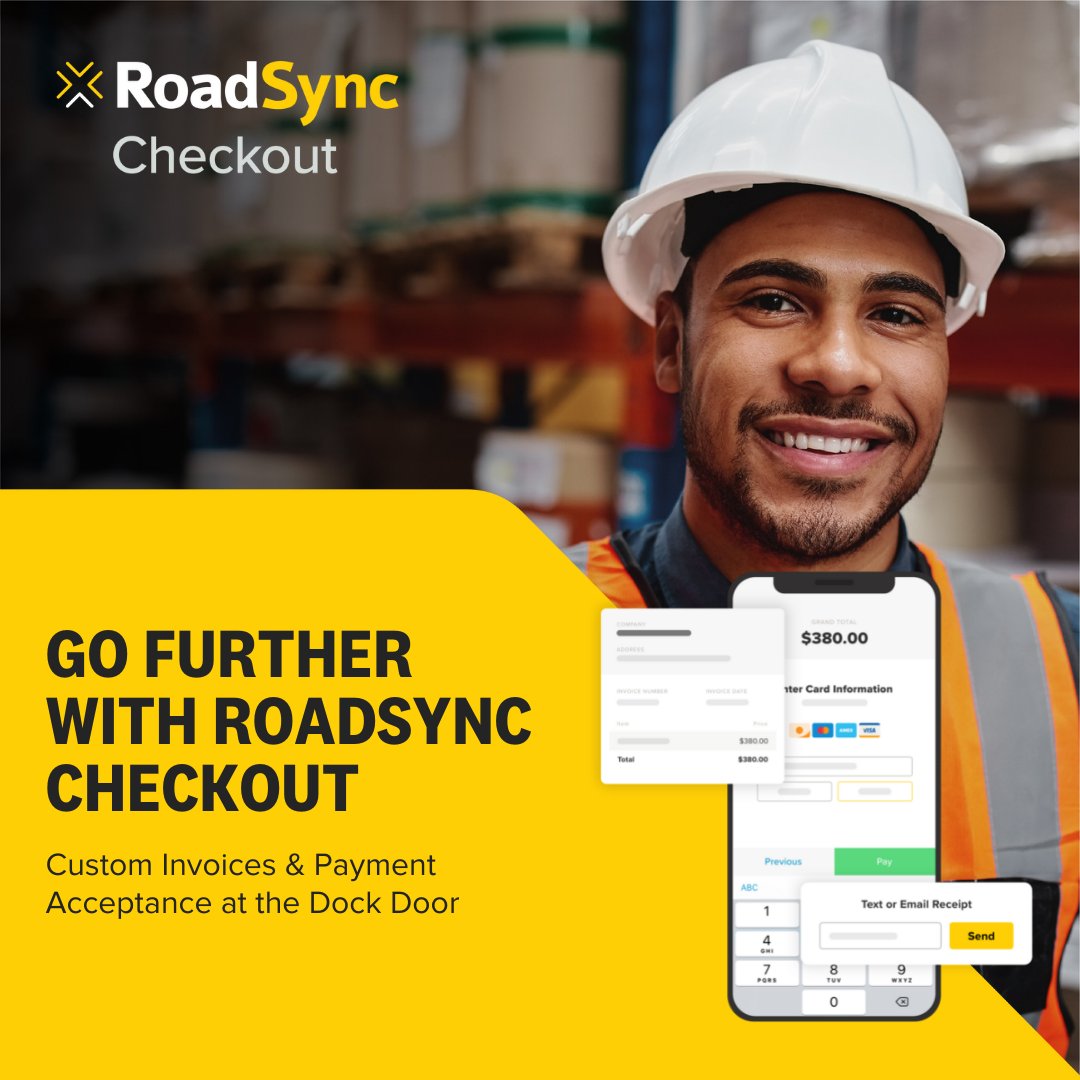 RoadSync is a platform for digital payments explicitly designed for the logistics sector. Financial solutions support the logistics sector, but with antiquated manual processes, tools, and features, they often make already complex processes much more difficult. RoadSync's aim is to use top-notch technologies, automation, and a desire for simplicity to bring insurance services into the digital world.
Platforms like RoadSync are already improving logistical operations and transactions. In the future, it sees the solutions being used all around the world to assist manage logistical expenditure more efficiently. Every logistical transaction on the earth should be powered by RoadSync, which is what we're aiming towards.
7. Popmenu
A software-as-a-service company called Popmenu helps businesses turn their menus into 's conversion engines. Restaurants are well-known for being the places where we enjoy nights off or nights out, toast special events, re-connect with one another, and immerse ourselves in delectable meals and discussions across the table. It believes in the value of our hometown favorites. As the demand for technology increases, our company is making it our aim to work with restaurants and assist them in navigating uncharted territory.
 It all began with their amazing menu experience, which is now patented and releases the power of the menu, a restaurant's most effective marketing weapon. Since then, Popmenu has worked side-by-side with restaurants to develop user-friendly restaurant software solutions that draw in customers, keep them interested, increase sales, and foster repeat business.
8. BitPay
BitPay provides enterprise-grade bitcoin payment options to corporations and organizations. In 2011, when Bitcoin was in its infancy, BitPay was established. It recognized that bitcoin had the ability to completely convert the banking sector by lowering the cost, increasing the speed, and securing global payments. The future of cryptocurrency appears to be highly promising. The company intends to remain at the top of this technology by developing more software and applications that everyone can use in cutting-edge new ways. Our fundamental values are liberty and privacy.
 Our beliefs serve to be the guide for how the company operates and how we develop as we strive to make blockchain revolutionize the financial sector. The company is committed to giving its customers a fantastic payment experience! Everyone working for the company is exposed to client feedback. It is continually improving and refining our knowledge of our customers and our offerings.
9. Bakkt
A financial services company with a focus on digital currencies, Bakkt focuses on concurrency, rewards, and loyalty points. The market for digital resources, which includes cryptocurrencies, issues from loyalty programs, gift cards, in-game items, and non-fungible tokens, or NFTs, which are special digital products that cannot be traded, is now worth $1.6 trillion.
It is allowing new avenues for people, businesses, and financial institutions to engage in the digital economy. Doing this opens up access to digital assets and increases their liquidity. With over 500,000 initial participants, access to 250 merchant partners, and close to 100 institutional customers, Bakkt is placed at the center of this technology platform ecosystem.
Bakkt Trust Company LLC, a Bakkt Holdings, LLC subsidiary, is chartered to be a New York limited purpose trust company, authorized to the custody of digital items, including bitcoin, and qualified and certified custodian under applicable laws. Registered with the Financial Crimes Enforcement Network ("FinCEN"), Bakkt Trust Company is subject to FinCEN's regulations.
10. Cybele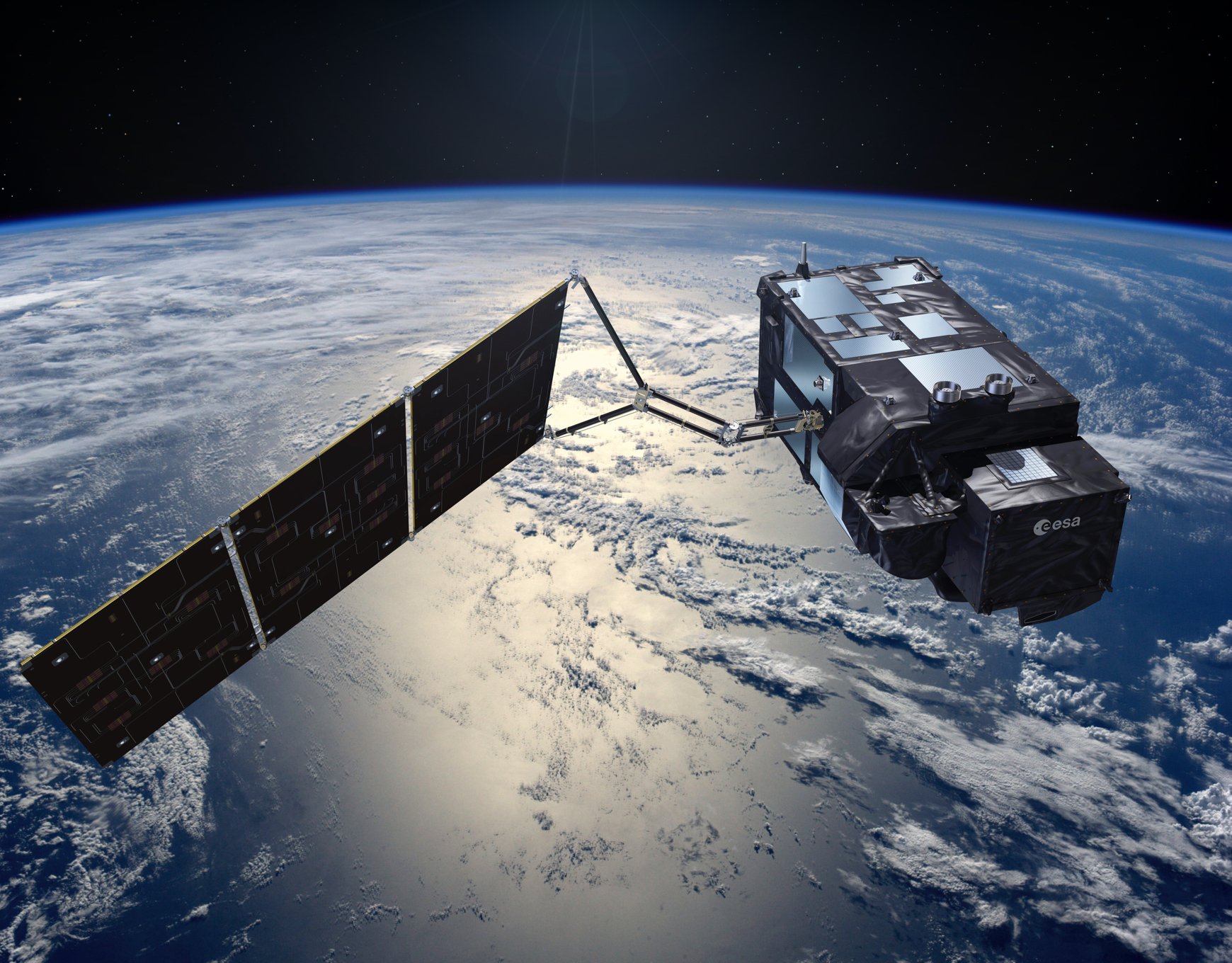 Cybele is a cybersecurity company that provides companies with surveillance and mitigation services for dark websites and cybercrime. Customers can manage cyber risks with the help of Cybele's AI-powered actionable threat intelligence. It has experts in collecting information from the Deepweb, Darkweb, and Surface Web. Works with the aim at Cybele is to democratize the management of digital risks by combining automation, human analytics, and innovations.
The company at Cybele is to democratize the management of digital risks by combining automation, human analytics, and innovation. The ultimate purpose is to give enterprises real-time awareness of the security gaps in their digital footprints so they may be better equipped to battle cyber assaults.
The leadership of Cybele includes some of the best minds in the business with years of experience in cybersecurity, working with S&p 500 firms, MSMEs, and even government organizations. They have frequently received honors from the industry and recognition from prestigious media outlets for their major contributions.
Georgia ranks 26th in terms of economic freedom in the 2022 Index, scoring 71.8. Georgia is ranked 18th out of 45 countries in Europe, and its total rating is higher than the average for the continent and the entire world.
Georgia's economic growth remained solid through 2019 before turning negative in 2020 and rebounding in 2021 over the other five years. Over the past five years, Georgia's incredible record of increasing economic freedom has come to an end.
Georgia has suffered a 4.2-point big reduction in free enterprise since 2017. It has dropped to the bottom half of the "Mostly Free" category, which is depressed by poorer fiscal health and less business freedom. Trade independence and tax burden continue to receive high marks, but judicial efficiency and labour freedom may use some work.
COVID-19'S IMPACT: Georgia's government's response to the crisis was ranked 69th in terms of its strictness in the countries in this Index as of December 1, 2021, with 12,119 deaths in Georgia due to the pandemic on that date. In 2020, the economy shrank by 6.1 percent.
Both the flat corporate income tax percentage and the flat personal income tax percentage are 20%. Value-added tax is one of the additional taxes. Total domestic income is 22.2 percent of the total tax burden. Over the past three years, government spending has totaled 30.2 percent of total production (GDP), and deficit spending has an average of 4.0 percent of GDP. 60% of GDP is the amount of public debt.
There are 14 special trade agreements in effect for Georgia. Sixty-seven nontariff systems are in place, and the exchange average tariff is 1.7 percent. Investments from abroad and domestically are treated equally, but openness is a problem. Access to funding has increased due to the expansion of the banking industry.
The stock market is modest in size and undeveloped. Over the past year, no restraints have been put in place in the banking industry.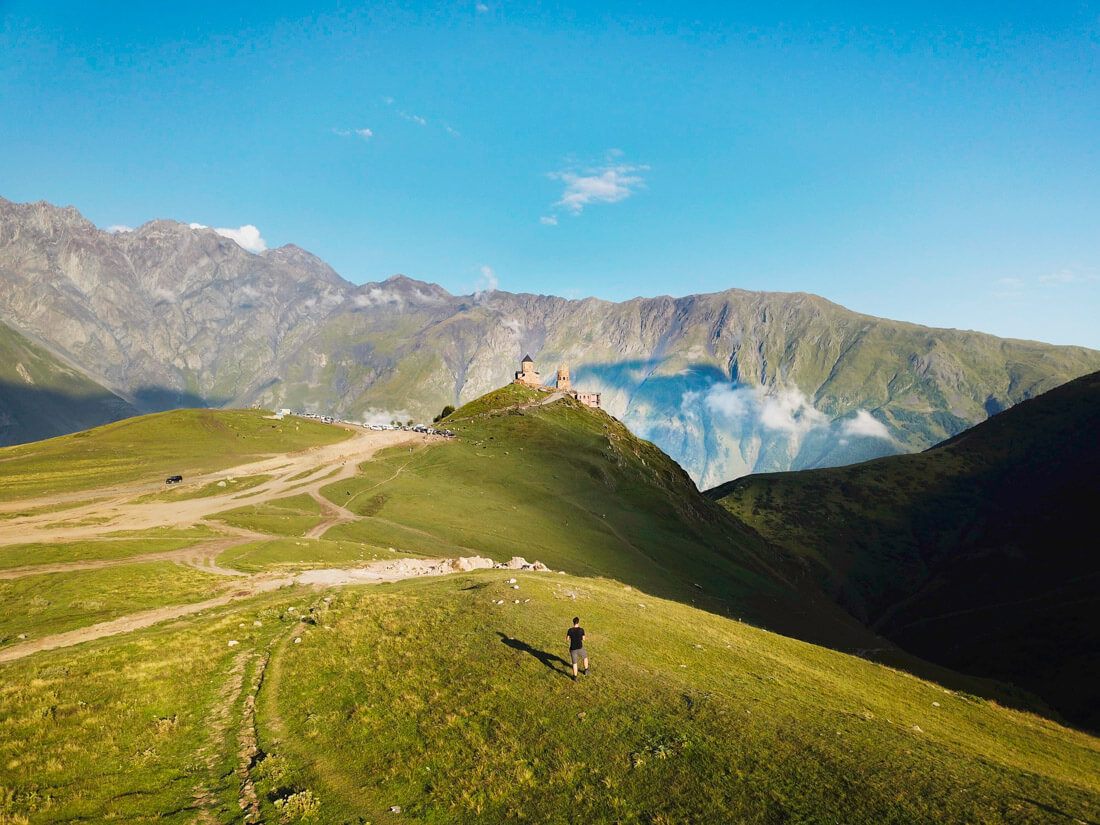 According to a recent Asian Development Bank (ADB) estimate, the Russian invasion of Ukraine will force the Georgian economy to decline to 3.5 percent in 2022 after promising dbl growth in 2021.
ADB predicts that Georgia's gross domestic product (GDP) growth will slightly recover to 5 percent in 2023 to be the result of increased internally and externally demand, fueled by quicker credit growth, with exports made possible by structural reforms to trade and connectivity. This prediction appears in Asian Development Outlook (ADO) 2022, the bank's flagship annual economic publication.
Russia's invasion of Ukraine will have an impact on Georgia in the form of decreased travel, trade, and remittances, according to Shane Rosenthal, the ADB's country director for Georgia. "After two years of increased spending on pandemic-related expenses, the Georgian government must carefully prioritize expenditures if it wants to spur economic growth.
In keeping with decentralization, it should make investments in social sectors and urban regions. Additionally, it is important to ensure that all areas of the country have access to high-quality education for everyone to participate in the economy.
Forecasts indicate that inflation will decrease to 7% in 2022 and 4% in 2023.
With a predicted increase in oil prices, the budget deficit is expected to increase to equal to 10% of GDP in 2022 before decreasing to 7.5% in 2023. In 2022 and 2023, exports are expected to grow by 12.1 and 14.9 percent. Remittances are expected to fall to $1.8 billion in 2022 and $1.7 billion in 2023 to be the economic sanctions slow down growth in the Russian Federation.
The ADB report emphasizes the necessity for Georgia to improve subnational public finances to facilitate the provision of more complex services for major population centers, water and sanitation systems in supplementary towns and cities, and universal healthcare, education, and social welfare for underprivileged populations. Decentralizing control over finances would motivate growth and enhance service delivery.
Georgia stands to gain a lot from increasing municipal capacity. The development of local government financial management capabilities and training of local officials in policy planning and execution competencies, like health and education budgets and social service delivery, is major for the success of fiscal decentralization.
ADB is one of Georgia's main multilateral development members and has been assisting the country since 2007. There are $3.9 billion in sovereign and non-sovereign loans to Georgia. The promotion of economic growth, the reduction of poverty, motivating regional connectivity, and improving public service delivery are ADB's top development priorities in Georgia.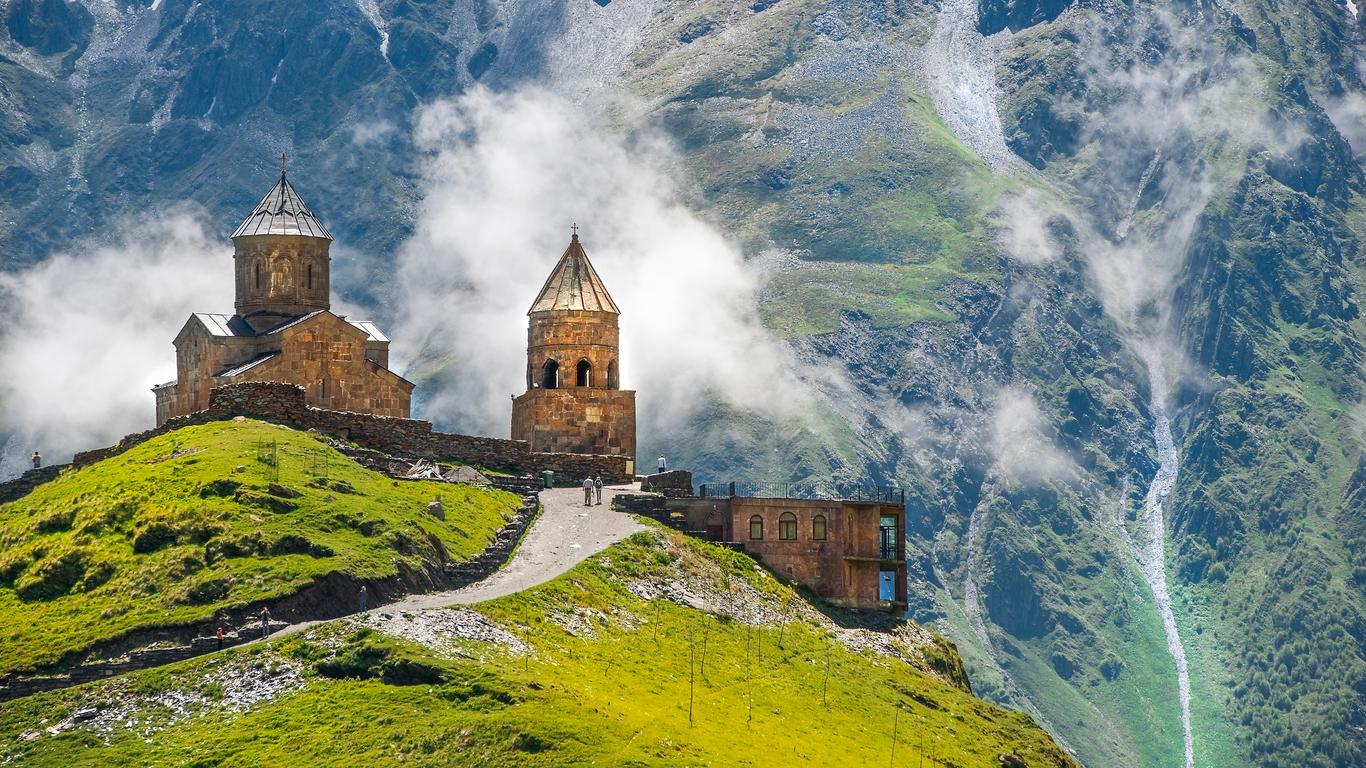 While continuing its efforts to end extreme poverty, ADB is dedicated to establishing an affluent, inclusive, resilient, and green Asia and the Pacific. It was founded in 1966 and is controlled by 68 members, 49 of them are locals.
The beginning has strived to make logistics transactions and financial management faster and easier. We believe that when every part of the supply chain can save just a little time and more efficiently collect or pay fees, the road to seamless logistics becomes possible. From the begin has strived to make logistics transactions and financial management faster and easier. We believe that when every part of the supply chain can save just more time and more efficiently collect or pay fees, the road to seamless logistics becomes possible.
edited and proofread by nikita sharma