Trends
Top 10 Most Promising Startups in Italy 2022
Top 10 Most Promising Startups in Italy 2022
Italy is a hive of activity, alluring visitors from all over the world who come to see the many characteristics that make this lovely country so special. It's not only about decadent cuisine and spectacular architecture. Italy is also Europe's fourth-largest economy and has long been at the forefront of innovation. Milan is the biggest startup hotspot in Italy, with 78 scale-ups accounting for 44% of all scale-ups in the country.
However, in comparison to larger centres like Germany or France, Italy has had a delayed start to the startup environment. With €3.6 billion raised in the last five years, Italy is ranked 12th in Europe for venture capital investment. So far, the government has received two unicorns and has 12 soonicorns on its radar. It's even worth noting that several unicorns, like London's Depop, were born in Italy and have since migrated to other countries to scale.
In recent years, noteworthy advancement has been made in scaling up Italy's startup ecosystem and establishing it on the European scene. CDP Venture Capital and the National Innovation Fund, along with Enea Tech for technology transfer and the Recovery Fund, have all been instrumental in this. As a result, venture capital funding is rapidly expanding in Italy. There were large startup programmes in Italy ten years ago. The government was driven to push for a programme to kick-start and establish a programme to encourage sustainable growth to help the economy, people, and the country. 
In 2012, the government decided to enact legislation to encourage the creation of new ventures, startups, and small businesses that are focused on the invention. Initially, the main purpose was to support increasing social mobility, creating new jobs, and strengthening business-university collaboration. At the end of the day, the primary purpose was to attract foreign investment. In 2019, €672 million was funded in Italy, equating to about 0.38 per cent of the country's nominal GDP.  A total of $719.2 million was raised in Milan alone.
Around 80% of Italy-based startups that receive funding invest the bulk of the funds in R&D, illustrating a drive for creation. Although the Italian startup ecosystem is undoubtedly still in its infancy, this can only be noticed as a tremendous potential, especially when taking into account the resources and skills available. As a result, the ecosystem itself is attractive to corporations and other agents of the venture capital business in addition to startups that may enter the Italian market due to the growth potential. For overseas VC investors, there are also incredible arbitrage opportunities.
The Italian startup environment has an excellent possibility for growth, which is fueled by a variety of reasons. These elements primarily include easy access to talent, funding, technology, and the low cost of manufacturing. The creation of a more favourable regulatory environment to stimulate the birth of startups, more favourable tax policies, more generous involvement of the private sector, SMEs in particular, a stronger global outlook and appeal, and a slimmer bureaucratic process, which is presently one of the heaviest burdens that startups have to face, are the main challenges that the Italian startup ecosystem faces.
However, for the year 2022, the Italian startup ecosystem seems to be promising. There's little holding the country back with increased funding, increased access to new technology, a new generation of hungry talent and innovators, growing access to money, and low manufacturing costs.
These are the Most Promising Startups in Italy in 2022.
1. Commerce Layer 
Sector- E-Commerce, Commerce Solutions and Web Hosting 
Products & Services- Order Management System
Founders- Filippo Conforti and Massimo Scardellato
Date Of Starting- 2017
Company Stage- Series B
Number of Investors- Benchmark, Coatue, SV Angel and Mango Capital
Key Investors- 6
Funding Rounds- 2
Total Funding Amount- $ 22 Million
Valuation- $ 89 Million
Based in Italy, Commerce Layer is a startup that specialises in e-commerce platforms and order management systems. It allows users to integrate shopping functionality into their websites, mobile apps, chatbots, and IoT devices. It even allows users to set up markets, import SKUs, pricing, and inventory data, and fulfil orders, among other things. The startup provides subscription-based insurance solutions.
Currently, Commerce Layer delivers tools for creating your mobile, wearable, and voice apps, along with point-of-sale solutions, subscriptions, and multi-vendor commerce models (like a marketplace), as well as services such as creating your shopping carts and converting print catalogues into interactive, "shoppable" digital experiences.
Filippo Conforti, the CEO and co-founder, stated that the organisation intends to introduce a slew of new features. A new developer dashboard, a command-line interface (CLI) and order management system, along with a hosted checkout application, metrics API, a reporting application, and improved support for subscription and marketplace models, are all on the horizon.
This startup is a headless commerce platform and order management system that makes it simple to add global shopping to any website, mobile app, chatbot, or IoT device. It helps to create incredible content using a best-of-breed CMS and makes it globally shoppable with its lightning-fast and secure API.
"Headless" commerce, a set of tools that companies can use with their customised front ends to build apps for selling goods and services has become a massive business, not just because companies are seeing more demand for people buying online than ever before, but also because those companies are more focused in their strategies around how and what they want to present to the world.
Commerce Layer has raised $16 million in funding to develop its business and provide more commerce capabilities to its API library. Coatue Management is leading this latest Series B financing, with general partner Caryn Marooney (who formerly headed comms at Facebook, among other high-ranking comms roles) joining Commerce Layer's board. Benchmark and Mango Capital, two previous investors, were also present in this round. About a year ago, Benchmark led Commerce Layer's Series A.
The company's revenues increased by 6x in the last year, even though it began with only six customers on its books in May 2020. Chilly's, Brioni, SumUp, Paradox Interactive, and Coca-Cola Embonor are the companies that use the startup's tools. The startup provides a group of APIs for businesses to build e-commerce apps with their own, customizable front ends.
The fascinating thing about "headless" platforms is that they're becoming a bigger part of the equation when it comes to creating and managing e-commerce experiences. That seems to be a symptom of not only how the retail sector is evolving, but also how merchants are seeking more than a plug-and-play, one-size-fits-all approach to their plans. It even alludes to the ever-increasing variety of ways and places where people sell nowadays, along with the necessity for tools to deal with it.
This is where Commerce Layer comes in, with an API-based system that can manage multiple SKUs, prices, and inventory data to help its customers sell in any currency, with disseminated inventory models, and global shipping that makes it simple to add or modify where and when you're selling, whether it's on your website or app, or a different platform entirely.
2. Everli
Sector- Food Logistics and Delivery, Groceries and E-Commerce
Products & Services- Groceries Delivery
Founder- Enrico Pandian
Date Of Starting- 2014
Company Stage- Series C
Number of Investors- DN Capital, 360 Capital Partners, Verlinvest and Endeavor
Key Investors- 17
Funding Rounds- 6
Total Funding Amount- $ 155 Million
Valuation- $ 469 Million
Everli is an online food delivery marketplace based in Verona, Italy, that was created in 2014. It now has a website and mobile app in over 70 locations across Italy, Poland, the Czech Republic, and France. It is a grocery-focused internet marketplace. Users can analyse nearby supermarkets and order products, which will then be delivered by the company's in-house delivery staff, according to the startup. Both Android and iOS users can download their apps.
It is an online grocery shopping marketplace where consumers may buy food from a spectrum of stores. The startup is on a mission to help consumers find peace of mind by making grocery shopping easier. It claims to be the first marketplace to provide same-day grocery delivery services to multiple small and medium-density locations, with access to 300,000 products in 70 cities spanning Italy, France, Poland, and the Czech Republic.
Enrico Pandian, an Italian entrepreneur, established Everli in September 2014. The company, which was formerly known as Supermercato24, changed its name to Everli in 2020 to encourage its international expansion. Customers can order goods from participating merchants like Lidl and Kaufland online, and one of the company's shoppers will pick them up and deliver them. The startup started delivering in approximately 70 major cities across Italy, Poland, the Czech Republic, and France by 2021. The company has partnered with some of Europe's largest food merchants to provide access to over 300,000 goods.
To accelerate its growth in Poland, the company bought Szopi, a Polish online grocery delivery service, in 2019. The startup launched its service in the Czech Republic in 2020, and it began delivering groceries in France in 2021. Everli is on a mission to help people find peace of mind by making grocery shopping easier. It aims to bring only the best part of food shopping right to the home, eliminating the need to queue, park, or carry big weights.  This startup is now Europe's largest e-grocery marketplace. The startup has extended its staff and formed over 100 relationships with retailers and CPG businesses. 
It now serves over 80 provinces across Europe and has delivered groceries over 3 million times. The company has garnered $155 million in funding since 2015. The money came from winning the 360by360 Competition, a competition between businesses hosted by 360 Capital that offered a $360,000 prize pool. The €3 million Series A funding round, led by Innogest and 360 Capital, was followed by the €13 million Series B funding round, led by FII Tech Growth in collaboration with Endeavor Catalyst, 360 Capital, and Innogest.
This grocery delivery service is available through a website and an Android and iOS mobile app. Customers can shop at their selected supermarket and have things delivered the same day by specialised shoppers. Lidl, Kaufland, and Carrefour are among the supermarkets that use the service. Merchant fees paid by shops and delivery costs paid by customers are how the company makes money. On its platform, it has lately added advertising and promotion possibilities for CPG brands.
With more than 27 different nationalities and many team members working remotely, its fast-growing international team is based in Italy (with headquarters in Milan and Verona), the Czech Republic (Prague), France (Paris & Lyon), and Poland (Warsaw). Despite its global reach, it enjoys hosting business off-sites, parties and events, to foster the Everli culture. The startup is future-oriented and devoted to its mission. Ownership and entrepreneurship are actively encouraged, and it moves quickly to get things done.
3. Satispay
Sector- Financial Technology
Products & Services- Financial Solutions
Founders- Dario Brignone, Alberto Dalmasso and Samuele Pinta
Date Of Starting- 2013
Company Stage- Series C
Number of Investors- Tencent, LHoFT, Endeavor and Lightrock
Key Investors- 21
Funding Rounds- 6
Total Funding Amount- $ 125 Million
Valuation- $ 273 Million
Satispay, based in Italy is a startup that was created in 2013 and is responsible for the development and management of the same-named mobile application for digital payment and money transfer over the internet. Consumers can use Satispay to make payments using their wallets. Money transfers, mobile recharges, bill payments, and online/offline purchases are among the services it provides. It's accessible via an app that's available for both iOS and Android devices. It also provides businesses with integrated POS solutions for receiving online payments.
Satispay can process all payments with a structural cost benefit because it connects directly to the customer and merchant bank accounts. As a result, consumers can pay their friends and retailers without incurring any fees, and merchants can finally accept payments using a cost-effective, convenient, and simple-to-use alternative. It is a mobile payment platform that is "bank account enabled" and independent of debit and credit card networks. Anyone with a bank account can use the consumer app, and retailers can accept payments using any device and POS, both online and offline.
The payment platform is compatible with most readily accessible in-store devices (smartphones/tablets, or laptops, debit/credit card readers, and cash register software) and may be combined to receive internet payments, making it simple for businesses to use the new system (in e-commerces, apps and social media platforms). Satispay is thus the first tool that customers can use to manage their money daily, including shopping, transferring money to friends, paying for services, and putting money aside.
Satispay allows you to pay for things online and in linked stores, as well as trade money with friends and acquaintances, make donations and phone top-ups, and pay government bills. The advantages listed above have prompted several small businesses and large corporations to use Satispay's payment system. Esselunga, Benetton, Caffè Vergnano, Grom, MyChef, Old Wild West, Total Erg, Kasanova, Liu Jo, Twinset, Particolari, and Lush are just a few of the well-known brands.
Since 2015, the app has allowed users to make payments without the usage of a credit or debit card. Establishing a weekly spending budget and linking your bank account to the Satispay account will suffice. The top-up will be arranged every Sunday evening after 11:59 p.m., consisting of a transfer from or to your current account, to restore the Satispay account's availability. Some banking institutions charge commissions for this service. The application comes in two flavours: one for individuals (red logo) and another for businesses (blue logo)/(grey logo).
In 2018, the company stated that it had surpassed 500,000 users, resulting in several transactions that had more than tripled from the previous year's 2,000,000. Satispay hits 1 000 000 active users in March 2020, after announcing the milestone of 100,000 linked commercial businesses. KPMG and H2 Ventures named it to the Emerging 50 list of the Fintech 100 in 2017, which includes the companies that are focusing the most on innovative financial technology throughout the world.
The company stated on November 18, 2020, that it has closed a € 93,000,000 round of financing with TIM Ventures, Square, Tencent, and Lgt Lightstone as lenders. In addition to the Italian office in Milan, Satispay Limited, a holding company situated in London, existed in the past (Satispay Ltd). Due to the prospect of a no-deal Brexit in 2019, Satispay moved its e-money institution licence from London to Luxembourg, where it operates under the business Satispay Europe SA, effectively terminating the UK holding. Satispay SA has begun operations in Germany as well.
Some of its investors are Iccrea Banca, Banca Etica, Sparkasse, Banca Valsabbina, Banca di Piacenza, and private investors like Jonathan Weiner and Ray Iglesias (former executives from Google Wallet and co-founders of Money2020), Jon Koplin (Head of Google Wallet International Division), Nicola Carbonari (founder of Autoscout24), Giuseppe Donagemma (founder of Autoscout24 (Networks Vice President of Samsung Electronics and President of the Satispay Advisory Board).
4. D-Orbit
Sector- Aviation and Aerospace Component Manufacturing, Satellite
Products & Services- Space Transportation Solutions
Founders- Renato Panesi and Luca Rossettini
Date Of Starting- 2011
Company Stage- Seed
Number of Investors- Endeavor, Caixa Capital, Mass Challenge and European Investment Bank
Key Investors- 24
Funding Rounds- 10
Total Funding Amount- $ 25.4 Million
Valuation- $ 1.4 Billion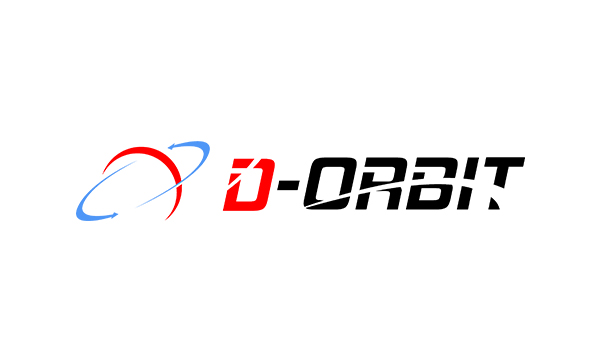 D-Orbit is a New Space company based in Italy that specialises in satellite design, development, launch, commissioning, and decommissioning. D-Orbit was founded in 2011. The company's headquarters are in Milan, Italy, with headquarters in Washington, DC, and Lisbon, Portugal. It is a cloud-based in-space transportation solutions provider. It proposes mission analysis and design, engineering, manufacture, integration, testing, launching, and end-of-life decommissioning, among other services. With its free-flying dispensers, it provides services for the precise deployment of an entire constellation of satellites.
Launch and deployment services for CubeSats, mission control and ground station software solutions, and a multi-sensors attitude determination and control system module are among the startup's innovative space solutions. An onboard computer for platform management, an electro-explosive system for the secluded safe activation of pyrotechnical chains, independent propulsion for satellite evacuation after failure, and a propulsion system for quick and reliable perigee raising are among its classic space solutions.
With a track record of space-proven technologies and successful missions, D-Orbit is a global market leader in the space logistics and transportation service industries. Through an incremental strategic approach to the space marketplace, the company has developed proprietary space logistics technology and transportation solutions to accelerate the growth and development of a trillion-dollar space economy by delivering successful consumer outcomes today while creating progressive products and services for tomorrow's needs.
The firm has already successfully flown over 70 payloads, with a manifest of future missions fully booked by new and returning customers. D-Orbit is the first company to meet the space market's logistical demands. Because of its foresight, it has been able to invariably develop solutions for its customers that save them money and time, like the ION Satellite Carrier, a vehicle that can transport satellites into orbit and release them individually into distinct orbital slots, and a proprietary cloud-based mission control software suite designed to control entire satellite constellations.
D-Orbit is already developing and testing new technologies to extend the life of satellites in orbit, remove active debris, allow interplanetary space operations, and more as it looks to the future. D-Orbit is building a system that will expand humanity's ability to function in space and grow beyond the solar system. On a June flight of the Italian firm's In-Orbit Now (ION) Satellite Carrier, D-Orbit hopes to transport satellites into six different orbits along with the host three payloads. Elecnor Deimos of Spain, Bulgaria's EnduroSat, and Kuwaiti Orbital Space are among the customers for the third ION mission, dubbed Wild Ride by D-Orbit.
D-Orbit plans to release seven satellites into different orbits during the mission's first phase by controlling the timing and speed of their release from ION. With 12 Planet SuperDove Earth-imaging satellites, D-Orbit first illustrated this commercial last-mile delivery service in October. ION completed its second mission in May, deploying 20 satellites and performing manoeuvres to exemplify its ability to adapt to altitude and inclination. D-Orbit is ready to turn on the hosted payloads once the satellites on the upcoming Wild Ride mission are released. The Italian Stellar Project's LaserCube optical communications device is first up.
D-business Orbit's approach is based on lucrative products and services that provide value to the client while also delivering a proven social benefit and a positive impact on the environment. To do so, it looks for components and services that simplify spacecraft design, increases dependability, improve mission resource utilisation, lower operational costs, and extend the revenue-generating phase of a space mission.
5. Casavo
Sector- Real Estate, Property Development and Property Management
Products & Services- Resale of Residential Properties
Founders- Giorgio Tinnaci and Simon Specka
Date Of Starting- 2017
Company Stage- Series C
Number of Investors- 19
Key Investors- Endeavor, Goldman Sachs, Exor and 360 Capital Partners
Funding Rounds- 8
Total Funding Amount- $ 100 Million
Valuation- $ 275 Million
Casavo is a digital residential platform that is revolutionising the experience of selling and buying homes in Europe by utilising unique technologies at every stage of the transaction. Casavo makes it simple, fast, and convenient to sell or buy a home, presenting the best solution for your needs. The startup provides a turn-key experience with an integrative approach to real estate operators, presenting integrated home-related services (brokers, contractors, banks, etc.).
Casavo, founded by Giorgio Tinacci in 2017, is now active in Italy (Milan, Rome, Turin, Florence, and Bologna) and Spain (Madrid and Barcelona), with plans to expand into other European markets. It is a residential property resale website. For real estate sellers looking to sell their homes, the website gives real-time value and purchase bids. The firm serves both real estate professionals and private sellers.
Casavo has completed over 2,000 agreements totalling more than €600 million as of November 2021. The startup's goal is to alter the way people sell, live, and buy houses in Europe. Casavo has a global workforce of over 300+ employees and is backed by top-tier global investors. Casavo expects to grow by triple digits in 2022, because of its improved digital user experience, which has reduced the average time to sell a home from 6 months to less than 30 days, benefiting all stakeholders in the real estate industry.
Casavo stated that it will receive a secured loan of up to €150 million from Goldman Sachs to fund the expansion of its real estate inventory. Greenoaks Capital, Project A Ventures, 360 Capital, and Picus Capital are among the company's existing investors. P101 and allied funds (including ITALIA 500 from Azimut Libera Impresa) have also entered as new investors, as has Bonsai Partners, a Spanish venture capital firm focused on digital prospects across Europe.
Exor Seeds led the Series C equity round, marking its first investment in an Italian startup. Exor Seeds is Exor's early-stage investment arm, focusing on startups with the potential to become category leaders. Exor is a diverse holding firm managed by the Agnelli family, with subsidiaries including PartnerRe, Ferrari, Stellantis, CNH Industrial, Juventus FC, and The Economist Group. The business intends to change the way people in Europe sell, live and acquire residences.
Casavo, which was founded in Italy in 2017, has created an innovative and unique business model, a technological platform dubbed "Instant Buyer" that sends direct proposals to buy homes and then finds the ultimate buyers after refurbishment. To date, the business has completed over 1100 real estate contracts worth more than €300 million. Casavo is presently active in Milan, Rome, Turin, Florence, Bologna, Verona, and Madrid. Casavo is developing its marketplace product offering to suit all of the demands of sellers, buyers, and brokers, with its core being the Instant Buyer service.
Casavo is a digital residential platform that is changing the selling and buying of homes in Europe by incorporating cutting-edge technology into every step of the process. Casavo provides real estate companies with integrated home-related services. With the aid of its global team of employees and top-tier global investors, Casavo hopes to quickly expand into other European markets.
6. Scalapay
Sector- Financial Technology and Mobile Payments
Products & Services- Credit and Financial Services
Founders- Simone Mancini and Johnny Mitrevski
Date Of Starting- 2019
Company Stage- Series B
Number of Investors- 11
Key Investors- Tencent, Tiger Global Management, PoliHub and Moore Capital Management
Funding Rounds- 5
Total Funding Amount- $ 456 Million
Valuation- $ 1 Billion
Scalapay is a credit payment mechanism startup founded in Italy, that allows consumers to buy something and pay for it in three equal payments with no interest. When customers pay using Scalapay, the company's online-store partners improve revenues and average order value. Simone Mancini and Johnny Mitrevski launched the startup in 2019. The service is provided at no cost to the customer and is funded by a commission paid to shops that are paid instantly for their goods.
The startup is a payment mechanism that allows customers to spread out their payments across three interest-free instalments. The buy now, pay later option is available in over 5,000 physical locations and over 3,000 e-stores. It has a purchase finance platform available online. It allows customers to pay for online and offline things in instalments. Users can use the service by selecting Scalapay throughout the checkout process. It allows customers to maintain secure transactions by facilitating fraud prevention and data security technologies.
The startup's solution is focused on being intimately combined with online retailers' checkout processes and providing users with an interest-free, three-instalment procedure of paying for anything they buy. It currently has 3,000 merchants in Europe, primarily in Italy, France, Germany, Spain, Portugal, Finland, Belgium, the Netherlands, and Austria, and it has yet to expand into major markets like the United States and the United Kingdom.
One of the major features of the pandemic-era e-commerce business has been the emergence of buy now, pay later services. Although the ability to pay for things in instalments had existed for years before COVID-19, other delayed payment systems were popular even before e-commerce existed. The use of BNPL (Buy Now Pay Later) has received renewed attention as a result of an increase in the number of people shopping online and, given the condition of the economy, an increase in the number of people requiring financial assistance to make purchases.
Scalapay has quickly established itself as a major player in European payments and the BNPL industry. Rather than diversifying into other areas like fintech or the wider area of payments, the company stated that it plans to remain particularly focused on improving the BNPL process. The average order value of Scalapays' service has increased by 48 per cent, while cart conversion has increased and the abandonment rate has decreased. Over three months, 65 per cent of Scalapay users return to the store or e-commerce where they made their purchase.
Scalapay, a payments platform, has raised $497 million in a Series B round, making it the country's first unicorn since the dot-com era. Scalapay's Series B comes just five months after its Tiger-led Series A, which facilitated the company's valuation after its seed round in January 2021. It debuted in the year 2019. Since it's Series A, Scalapay claims that payment volumes have climbed thrice. While competitors went deeper into the banking market, Scalapay preferred a different path, concentrating exclusively on merchants.
Decathlon, Calzedonia, Moschino, Samsonite, Nike, and Pandora, among other Scalapay partners, assert a 48 per cent rise in average basket sizes and an 11 per cent increase in conversion at checkout. However, the corporation now wants to go much further and has introduced Magic, a platform that is even more specialised.
7. Cubbit
Sector- Cloud Infrastructure
Products & Services- Cloud Storage Solutions
Founders- Alessandro Cillario, Marco Moschettini, Lorenzo Posani and Stefano Onofri
Date Of Starting- 2016
Company Stage- Series A
Number of Investors- 7
Key Investors- Gellify, CDP Venture Capital, Primo Ventures and Techstars
Funding Rounds- 4
Total Funding Amount- $ 7.15 Million
Valuation- $ 29 Million
Based in Italy, Cubbit is a provider of distributed green cloud storage solutions. It allows users to sync, share, and save files and folders in a peer-to-peer network, where data is encrypted and divided into many chunks. Secure file sharing, protected user data access, and other features are included. Cubbit does not rely on centralised server farms for its operations. Instead, it allows for the creation of dispersed data centres that connect the Internet resources that are presently available in homes and companies.
Cubbit Technology provides B2B and B2C use cases for the distributed cloud, which has been named one of Gartner's Top Strategic Technology Trends for the next decade. Its proprietary software was created in Italy and allows Europe to embrace Web 3.0. Cubbit is a tech startup that provides internet services. The company's current focus is on personal cloud storage products. Founded in 2016 as a dispersed cloud network, the company launched its first B2C product in 2018. Cubbit for Teams, a distributed cloud storage service targeted at organisations and workgroups, was launched in 2020.
Cubbit's efforts are focused on developing a private, safe, and long-term cloud service. Zero-knowledge evidence is the reasoning behind the encryption system that preserves anonymity. It is a mathematical strategy used to verify things without revealing or displaying underlying data. Cubbit launched its e-commerce in the summer of 2020, after spending its initial years on crowdfunding platforms like Indiegogo and Kickstarter.
At the time of upload, each file on the Cubbit network is secured with AES-256 encryption, then broken into dozens of redundant chunks and distributed over the network through end-to-end encrypted channels. Only the file's owner, i.e. the user, has the authority to demand that the managing Artificial Intelligence determine all of the pieces and reassemble them into a usable file. Cubbit's commitment to providing users with a safe online environment was recognised by Forbes in 2019.
The startup launched a Kickstarter campaign in October 2018 and raised over $400k, placing it in the top 1% of all campaigns ever. The Indiegogo campaign began in April 2019, and the first Cubbit cells were delivered in November. Cubbit for Teams, the company's B2B solution, was launched in 2020. Cubbit has raised over €10 million to date. Among its international partners and investors are Barclays, Techstars, Azimut, CDP Venture Capital Sgr, Primo Ventures, Gellify, IAG, CERN, EIT Digital, and the European Commission.
Cubbit was awarded the Italian National Prize for Innovation in December 2017, the country's most prestigious honour for tech startups. After winning the Myllennium prize in 2016, the company travelled to Boston to collaborate with professionals in the field of "disruptive innovation." With the help of 50 Raspberry Pi 3s in Italy, the first alpha test and Cubbit technology were officially launched. Cubbit's first formal Alpha test took place in December 2017 at the European MakerFaire in Rome, where the company was awarded the Maker of Merit award.
The startup Cubbit, a Gaia-X partner, is the first European supplier of distributed cloud, an enabling technology that reclaims data ownership and control, ensures the highest degree of security and privacy by design, decreases environmental impact, and provides cost-effective services. Its distributed architecture technology means it doesn't need private data centres to run, which has important consequences for its environmental influence as well.
8. CoreView
Sector- Software Development, Saas and Security
Products & Services- Asset Management Software
Founders- David Mascarella and Ivan Fioravanti
Date Of Starting- 2014
Company Stage- Series B
Number of Investors- 3
Key Investors- Techstarts and Insight Partners
Funding Rounds- 2
Total Funding Amount- $ 30 Million
Valuation- $ 100 Million
CoreView is a SaaS Management Platform that presents solutions for Office 365 management, reporting, monitoring, and security audits. It permits enterprise organisations and Microsoft partners to monitor, manage, report, and audit data on all aspects of their Office 365 infrastructure. Organizations may increase security, streamline management, accomplish compliance, optimise licencing, and offer functional gains using CoreView's comprehensive data and powerful features. Ivan Fioravanti and David Mascarella founded the startup in Milan, Italy, in 2014.
The startup is a provider of asset management software that is hosted in the cloud. CoreSuite, CoreAdmin, CoreSecurity, CoreAdoption, CoreLearning, CoreScan, CoreTag, CoreDiscovery, and CoreReporting are the company's products. It presents a solution for administration, licencing, chargeback, and security and compliance management. About CoreView brings Microsoft 365 under control by putting an end to the turmoil. Its Microsoft 365 Management Platform allows IT teams, to get the most out of Microsoft 365, have complete control over their environment, and operate at top speed.
CoreView is used by over 10 million people and the world's leading companies to create optimal privileges, remove wasted licences, increase adoption, and automate repetitive operations. CoreView is a Microsoft Gold Partner and is delivered on the Azure Marketplace with Co-Sell Prioritization. Toyota, AccuWeather, Fugro, and CRB are its customers. CoreView is a firm that helps handle the intricacies of Microsoft Office 365. It now serves more than 8 million user mailboxes in over 100 countries around the world.
All management operators use the CoreSuite SaaS Management Platform (SMP) as a management front-end to ease management chores while also adding more control, safety, audit, reporting, and automation. For all of your corporation's Office 365 management needs, CoreSuite provides a single unified dashboard. Users may smoothly move from calculating chargebacks and preventing data breaches to onboarding new staff and analysing long-term product adoption.
The concept behind this solution is simple, but it is incredibly strong and effective- add a new administration plane to Microsoft 365 without affecting the normal user experience or setup. The crucial thing is that regular people continue to utilise the same tools and interfaces they always have along with the same credentials and authentication methods. CoreView can even work in a hybrid environment, with both on-premises Exchange infrastructure and a SaaS Microsoft 365 tenancy, and can greatly ease management in this instance.
CoreView has worked with several cutting-edge companies, including GlanceAI, Qualitia, Avocado, Actiance, and Kinivo, to ensure that their products are well-designed, scalable for a large user base, and adjustable to quick pivots. CoreView's seasoned group of professionals has successfully assisted companies like Staples, Samsung, HP, and Intel in implementing new workflows. CoreView's SaaS management platform (SMP) is the most powerful in the industry for protecting, managing, and optimising Microsoft 365 and other SaaS services.
9. Cortilia 
Sector- E-commerce, Grocery and Delivery
Products & Services- Grocery Delivery
Founder- Marco Porcaro
Date Of Starting- 2011
Company Stage- Series C
Number of Investors- 8
Key Investors- P101, Five Seasons Ventures, Indaco Venture Partners and Red Circle Investment
Funding Rounds- 4
Total Funding Amount- $ 53.3 Million
Valuation- $ 224 Million
Cortilia is an online marketplace that sells groceries straight from the farm to your door. Fruits, vegetables, meat, dairy goods, candies, and other commodities are among the commodities available. The startup was established in 2011 and is based in Milan, Italy. Cortilia is Italy's greatest online fresh food retailer, providing the best service and products from top producers to its customers. It is perfect for anyone who wants to introduce the original flavours of natural items into their cooking.
Cortilia is a supermarket delivery service that specialises in local farmers' produce. It provides a whole new approach to expanding the local economy. Farmers are gathered in virtual markets to make the most of it and avoid unnecessary waste. To ensure quality and freshness, products are packed and delivered to your home in only a few hours. Registration is simple and free. Once you've logged in, you may place a one-time order or a subscription order (for weekly or bimonthly delivery), and you'll get your fruit and vegetable box, which you can fill with whatever you want; fresh fish and shellfish, cheese, bread, meat, jams, eggs, wine, home-brewed beer, and more.
Although Italy's grocery business is said to be large, the speed at which the industry is migrating online is slow. Cortilia, a Milan-based grocery business, aims to fill this gap by delivering fresh food to homes in northern Italy. To ensure quality and freshness, products are collected and delivered to your door in only a few hours: "Just in time" is the company's motto. Cortilia carefully chooses a few reliable farmers and learns more about them, along with how they grow their products and thereby forms a relationship with them.
Cortilia, an Italian food delivery service, has raised €34 million in a Series C investment to fund its expansion as a sustainable B-corp. Cortilia, which claims to be Italy's "first online agricultural marketplace," is now a full-stack e-commerce company with a 2,500-item food inventory. The service, which is currently available in Lombardy, Emilia-Romagna, and Piedmont, connects customers with a variety of products from farmers. All prior institutional investors participated in the round, including Italian VC Indaco Ventures, food-tech firm Five Seasons Ventures, Primomiglio, and P101. Renzo Rosso also entered the board of directors. In its Series B round, the business had raised €8.5 million.
It connects customers with artisan producers, breeders, and farmers who have been carefully selected. It safely, quickly, and on time delivers fresh food to customers' homes. Cortilia had a turnover of €33 million (almost £30 million) in 2020, representing a 175 per cent increase over 2019. It presently works with more than 250 small and medium-sized producers and employs 50 direct employees and more than 200 collaborators in adjacent industries. Cortilia aims to open a new 50,000-square-meter 'green' headquarters on the outskirts of Milan next year.
10. Neosurance 
Sector- Insurance, Financial Technology and Insurance Technology
Products & Services- Insurance and Financial Services
Founder- Andrea Silvello and Dario Melpignano
Date Of Starting- 2016
Company Stage- Acquired
Acquired By- Magitaliagroup.com
Number of Investors- 7
Key Investors- Net Insurance, Plug and Play Tech Center, Fintech SuperCharger and Luiss Alumni 4 Growth
Funding Rounds- 3
Total Funding Amount- $ 2.28 Million
Neosurance is a global insur-tech startup and an EU-licenced insurance broker providing Insurance companies with an omnichannel distribution platform using AI and APIs (the Neosurance's proprietary "Open Insurance Platform-As-A-Service"), to promote the sale of relevant (pay-per-use, subscription-based or instant) protection and assistance policies to retailers' clients, both directly and through other intermediaries. The firm was established in 2016 and is based in Milan, Italy.
It delivers brands (banks, utilities, telcos, retailers, etc) and digital communities the ability to implant innovative and relevant insurance services at the point of sale and the point of need, by presenting an integrated and engaging user experience, and by maximising the tendency to buy of their customers. Neosurance provides insurance companies with a microinsurance sales push system. It employs an artificial intelligence system that works with IoT data to recommend the appropriate insurance to the company's end client at the appropriate moment.
This Italian insurance startup delivers customer intelligence and a profiling platform to insurers. Its platform allows for the sale of micro-policies in real-time through push notifications. Neosurance has created a cutting-edge solution based on Machine Learning and Digital Customer Experience that can collect and analyse context-related data in a self-learning method. Insurance firms and communities can utilise Neosurance APIs to provide the best-fitting insurance policy when it's required. 
Customised push notification on the smartphone allows for the purchase of specialised coverage with just a few clicks and at an affordable price. Neosurance has recently extended its solutions to deliver unique pay-per-use and long-term insurance through various insurance intermediaries, in addition to having pioneered and become the global leader in so-called "instant insurance."
Neosurance, an insur-tech broker and scale-up that provides an end-to-end platform for selling digital, instant, pay-per-use, and subscription-based insurance policies, has attracted new and prestigious investors like Luiss Alumni 4 Growth and Net Insurance, along with a top-up from a pool of investors led by Mezzetti Advisory Group. Neosurance's 1.1 million euro capital raise was completed at a pre-money valuation of 10 million euros and was said to be further improved with a minimum committed investment of 180,000 to 250,000 euros within 60 days.
It is a platform that helps insurance companies and digital communities profile and engages their consumers, offer relevant insurance through push notifications, provide an 'instant' 7-second insurance policy sign-up, and provide a better insurance experience for users overall. Insurers can present customers with hyper-targeted plans based on their profile, location, and behaviour, sent to their mobile phones, thanks to the startup's mobile SDK, "context-aware AI," and cloud2cloud connectors.
In 2017, Neosurance teamed up with AXA Italy to introduce "the world's first push instant insurance solution," which provided travel insurance to Tiassisto24, an auto concierge community app. The company has received multiple awards, including the Insurance IoT Europe Newcomer Award (June 2016), Aviva Digital On Award (Sep 2016), Best Italian Insurance Startup at the MF Insurance Awards 2017, Best Insurance Game-changer award, by Munich Re Digital Partners (Sept 2017), and Ambrosetti Best startups Fintech/Insurtech in Italy (April 2018).
Conclusion
With a global ranking of number 31, the Italian startup ecosystem is a regional leader in innovation. In Western Europe, Italy comes in at number 15 for startups. It is an excellent place for startups in the fields of food tech, software, data, and education. There are 325 software and data companies in Italy, 160 food tech businesses in Italy, and 129 education startups in Italy, which are among the most popular industries in the nation.
edited and proofread by nikita sharma