Trends
Top 10 Most Valuable Unicorns in Brazil 2022
Top 10 Most Valuable Unicorns in Brazil 2022
Countless start-ups or unicorns have been established in Brazil that is launched daily. It had zero unicorns in January, but by December, seven of the companies had acquired the title of Unicorn. Brazil is the one country that has consolidated its position in the Unicorn club and has been giving a lot of new companies to its citizens.
In current times, around 20 Brazilian unicorns have acquired the status of best companies are doing a valuation above $1 billion. Still, many more companies are accepted to reach the level of Unicorn. It is considered the protagonist of the new economic system, being one of the most creative and innovative worlds and establishing some of the most brilliant kinds of private sectors.
Brazilian firms have been operating in several sectors like gaming, logistics, food delivery, consumer marketplaces, education, B2B applications, and all financial services. Developing and accelerating any business in their complex markets has been very involved in developing and accelerating. The complete start-up ecosystem of the country has just upgraded itself and acquired the position of a unicorn.
The first vintage of Brazilian start-up founders followed a kind of pattern which was found to be similar to other ecosystems. There were even patterns in working experiences, with a group of social entrepreneurs and in the background consisting of the one-tier consulting and financial services companies. More than half of the founders of Brazil's unicorn have attended and studied at STEM-focused universities. All of the founders of the companies have an excellent educational background.
On average, they had eight years of professional experience before they started their company's funding, as 42% of them were able to found at least one startup company. "Brazil, being a robust market with large incumbents, is the bot for the faint of heart. Successful founders typically have previous experiences that provide access to the incumbent ecosystem to help in spotting opportunities and securing initial clients. It's also essential for the founders to feel the limits of disruption to the ecosystem in terms of level and velocity, " was a statement made by Arthur O'Keefe.
He is the founder of Bamboo Alternatives Asset Platform and a former Movile board member. Brazil's startup founders and their business models have been building matching trends. The next generation of unicorns uses creative companies' digital and customer infrastructure. This procedure has given the allowance to have the best kind of lead in the startup ecosystem.
The technology has increased with the more prominent tech players and creating interconnected marketplaces. There have been many recent developments that have uplifted the economy of Brazil and allowed its people to have the best kind of environment.
Lately, many startups have acquired their place in the country, and many have claimed the title of Unicorn as making remarkable progress with their valuation. Mentioned below are the top 10 unicorns that have considerably acquired a place in the field of economy.
1. QuintoAndar
Meet the real estate unicorn of Brazil, which is counted in the number of successful startups. The company started to provide a solution to the personal problems of the citizens. Quinto Andar is considered the most prominent digital real estate startup in Brazil. The literal translation of Qunito Andar means "Fifth Floor" in Portuguese; there are many pioneers in the market for how they advertise the number of properties and manage the number of payments.
All of the processes are done digitally. It ultimately aims to have the best level of transparency, always giving a single price for each property, which includes the property taxes, the rent, and the different fees required. It has eliminated much of their unnecessary bureaucracy and the use of notaries when adopting various kinds of digital signatures.
The company's platform offers a professional photographer to every of their property listed on their platform to create images for the advertisement presented on the application. They have a successful model that shows that all of their creators behind QunitoAndar have the best granular understanding of the renting procedures. Most importantly, how much the modality of living is found compatible with contemporary life.
It was founded in 2013 and was established to acquire its mission to connect with the different property owners the renters, making the process simple of renting and making it easy for both groups. In 2016, they received their first round of funding investments, around $7 million, from the Argentina-based KaszeK Ventures. This startup was founded by Andre Penha and Gabriel Braga in the internet, property management, real estate, and rental software industries.
Company Overview
| | |
| --- | --- |
|            Legal Name |  QuintoAndar Servicos Imobiliarios Limitada |
|            Industries  | Internet, Property Management & Real estate |
|            Founder(s) | Andre Penha & Gabriel Braga  |
|          Founded Date |                2012 |
|  Total Funding Amount |            $755.3 Million |
|              Investors | Greenoaks Capital & Tencent |
2. C6 Bank
C6 Bank is considered an internet bank for all consumers and businesses owners, for providing their services in money transfers, savings and current accounts, cash withdrawals, bill payments and many others. The platform also offers NFC-enabled debit cards, credit cards and travel cards for other activities. It is a bank with no physical branches.
It is called a Brazil-based neobank that announced that they raised BRL 1.3 billion from a group of about 40 private investors that evaluated the digital bank to be at BRL 11.3 billion. The C6 Bank president Marcelo Kalim has said that with the capital increase resulting from the infusion, the group of the bank will invest in increasing the customer base and expanding the investment platform and then advancing the new lines of business ventures.
The bank has more than 4 million accounts and has completed the value of BRL 5.3 billion in total assets and a credit portfolio of around BRL 4 billion. This bank is located in Sao Paulo and was founded by Carlos Fonseca, Leandro Torres, Luiz Calicchio and Marcelo Kalim. The bank is efficiently performing its services in credit cards, financial services, finance and fintech. Their investment procedure works in their three funding rounds with their only trusted investor.
Company Overview
| | |
| --- | --- |
|            Legal Name |         Banco C6 SA |
|            Industries  | Banking, Credit Cards, Finance & FinTech  |
|           Founder(s) | Carlos Fonseca, Leandro Torres, Luiz Calicchio & Marcelo Kalim |
|         Founded Date |              2018 |
|  Total Funding Amount |           $2.3 Billion |
|           Investors | JPMorgan Chase & Co.  |
3. Nuvemshop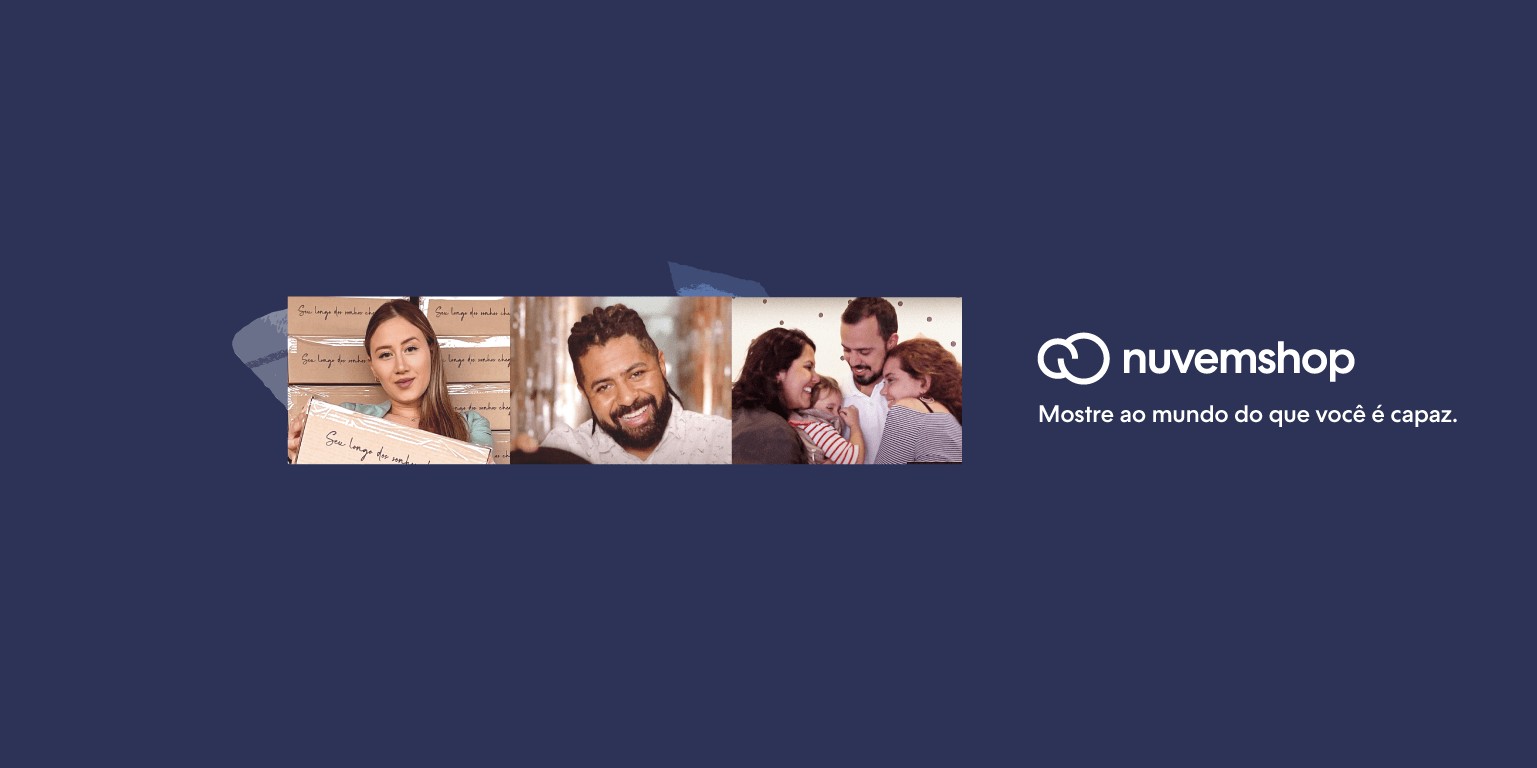 This is an e-commerce platform and has become the latest startup with its latest funding round of $500 million. This e-commerce platform was founded in 2010, and it has attained a network that includes 90,000 merchants across Brazil, Argentina and Mexico. With their latest investment and funding, the company plans to expand their business to Columbia, Chile, and Peru.
Nuvemshop is the platform that allows its merchants to choose their delivery and payment partners, unlike Amazon.Inc and Mercadolibre Inc. have made a lot of innovations with their platform and the kinds of deals they offer the audience. "We hadn't planned on doing this so early, but this investment will help us gain visibility in the market and prepare us for moments of low activity", the statement made by Santiago Sosa.
He is the president and the co-founder of Nuvemshop, to Reuters. In mid-August 2021, this e-commerce platform acquired the position of Unicorn. This company was established in 2011 and was founded by Alejandro Alfonso, Alejandro Vazquez, Jose Abuchaem, Martin Palombo and Santiago Sosa. The whole of the funding happens to be in nine rounds with their twenty-nine well-known investors.
Company Overview
| | |
| --- | --- |
|            Legal Name |         Nuvemshop  |
|            Industries  | E-commerce, SaaS & Retail Technology  |
|            Founder(s) | Alejandro Alfonso, Alejandro Vazquez, Jose Abuchaem, Martin Palombo & Santiago Sosa |
|          Founded Date |                2010 |
|   Total Funding Amount |            $628.4 Million |
|             Investors | Kaszek & Insight Partners  |
4. Wildlife Studios
Brazil has another kind of new startup called Wildlife Studios. This Sao Paulo-based mobile gaming company has been giving its best services to have more than a billion players on its platform. It has been an excellent year for most venture capitalists. Wildlife Studios was founded by engineer brothers Arthur and Victor Lazarte, who received an investment round of $60 million that was ked by the San Fransico based VC fund called the Benchmark Capital.
This platform had paid its primary focus on producing games for mobile platforms, and it was created in 2011. It has been reaching the milestone of two billion downloads. Wildlife is counted among the big names that have acquired the best funding. With its 500 employees, it has located its offices spread across Argentina, Ireland, Brazil and the United States. Lately, the company has reached the status of being a unicorn company with its goal to keep growing by 80% yearly.
Wildlife Studios has been maintaining its reputation for the last six years, increasing the new and qualified hirings, enhancing the quality of games, and even helping other smaller studios launch the latest games in the marketplace. The whole procedure of Wildlife Studios works on a freemium business model, which is considered the standard in the industry of mobile gaming.
Multiple players download the games for free, and they only have to whip their cash out if they desire to accelerate their progress in the game and bring more entertainment. It has been making up its growth with the help of its thirteen investors and with the two funding rounds.
Company Overview
| | |
| --- | --- |
|            Legal Name |   Wildlife Studios Ltd.  |
|             Industries  | Gaming, Mobile & Video Games |
|            Founder(s) | Arthur Lazarte, Michael Mac-Vicar & Victor Lazarte |
|          Founded Date |             2011 |
|  Total Funding Amount |         $180 Million |
|              Investors | Vulcan Capital & Human Capital  |
5. Loft
This is the platform that wants to simply one of the greatest passions of having a home of their own. It deals with buying, renovating and then selling real estate. It is called to be a rapid sector that the legal and financial bureaucracy has always hampered, just like the Brazilian real estate market that has been working.
The platform Loft wants to reach more of the cities; since its founding in August 2018, LoftLoft has raised $275 million in investments. Many things are awe-inspiring, and it is also explained in the company's growth. "The global real estate market is six times the size of the world's GDP. Facilitating the purchase, renovation and sale of real estate properties through technology is just the beginning around the world, " stated Mate Pencz, the co-founder and the co-CEO of LoftLoft.
This company is not afraid of any of their competitors because they believe in their cause. The Loft deals with the business of reinventing the process of buying and selling real estate in Brazil by upgrading the technology and data to transform the painful and bureaucratic processes into simple and most delightful experiences.
Besides helping people buy and sell homes, it also provides the services of insurance, rentals, and renovations. It also entered the mortgage business by acquiring one of Brazil's most significant places in the mortgage brokerage business.
Company Overview
| | |
| --- | --- |
|            Legal Name |       Loft Holdings Ltd.  |
|             Industries  |  Marketplace, Property Management & Real Estate |
|            Founder(s) | Florian Hagenbuch, Gustavo D. Saraiva, Joao Vianna, Kristian Huber, Marcus Vinicus Grigoletto, Mariana Paixao & Mate Pencz |
|          Founded Date |               2018 |
|   Total Funding Amount |             $788 Million |
|              Investors |              Nomah |
6. Loggi
Loggi is a shipping logistics platform based in Sao Paulo, Brazil. The company has been considered very busy with the reinvention of all the logistics through technology to create a more reliable and less expensive network for most of the courier services and food delivery across the e-commerce. The business of Loggi has shown rapid kind of growth since its establishment.
It is completely revolutionizing the shipping industry, offering its best in-demand services in the food industry. They match the best shippers with the couriers for same-day delivery of goods. The platform of Loggi also serves as a broker for restaurants owners who offers the best on-time food delivery services or others who have important documents or other items that are wished to be delivered by the customers.
 The network circle is very massive, with Loggi serving 1000 couriers who are ready to move and who take their speed and efficiency seriously. It works in a very highly competitive environment. The workers of Loggi pay more attention to taking the order and even with the execution of delivery at the record speed and fetching good reviews from the customers.
Loggi is constantly working to have the infusion of technology into the system; they have launched their application to make it very easy for people to connect with them. The company is currently allocating a lot of different resources in helping the businesses that offer the online platform for ordering. Loggi was funded in 2013 by three entrepreneurs, Arthur Debert, Fabien Mendez and Eduardo Wexler.
Company Overview
| | |
| --- | --- |
|          Legal Name | Loggi Technologies LTDA |
|           Industries  | Delivery Service, Internet & Logistics |
|           Founder(s) | Arthur Debert, Eduarado Wexier & Fabien Mendez |
|          Founded Date |                 2013 |
|   Total Funding Amount |           $507 Million |
|            Investors | Sunley House Capital Management & GGV Capital  |
7. Neon
Neon is the first digital account and one of the world's biggest unicorn fintech and has raised $300 million in its Series D round of funding. Neon had acquired its unicorn status in 2020 when in their sector of fintech raised $300 million in the Series C round of funding.
It is a neobank that provides the best financial services and has crossed the valuation of more than US$1 billion. This company was founded in 2016 and introduced the best kind of technologies and the best financing services. It was founded by Pedro Conrade, who announced that the company's financing would be used in technological, product resources and marketing fields.
These services are based on their Demo credit, their unique kind of artificial intelligence platform that allows them to have loans. Neon plans to continue growing more and more, and it has already 15 million registered accounts with them, providing all of them access to financial services for individuals and businesses in Brazil. It is worth mentioning that Neon is part of more than 770 startups offering their best fintech services in Brazil.
Company Overview
| | |
| --- | --- |
|            Legal Name |     Neon Pagamentos |
|             Industries  | Banking, Credit & FinTech |
|             Founder |         Pedro Conrade |
|          Founded Date |                 2016 |
|  Total Funding Amount |            $720.3 Million |
|            Investors | Propel Venture Partners & Endeavour Catalyst |
8. CargoX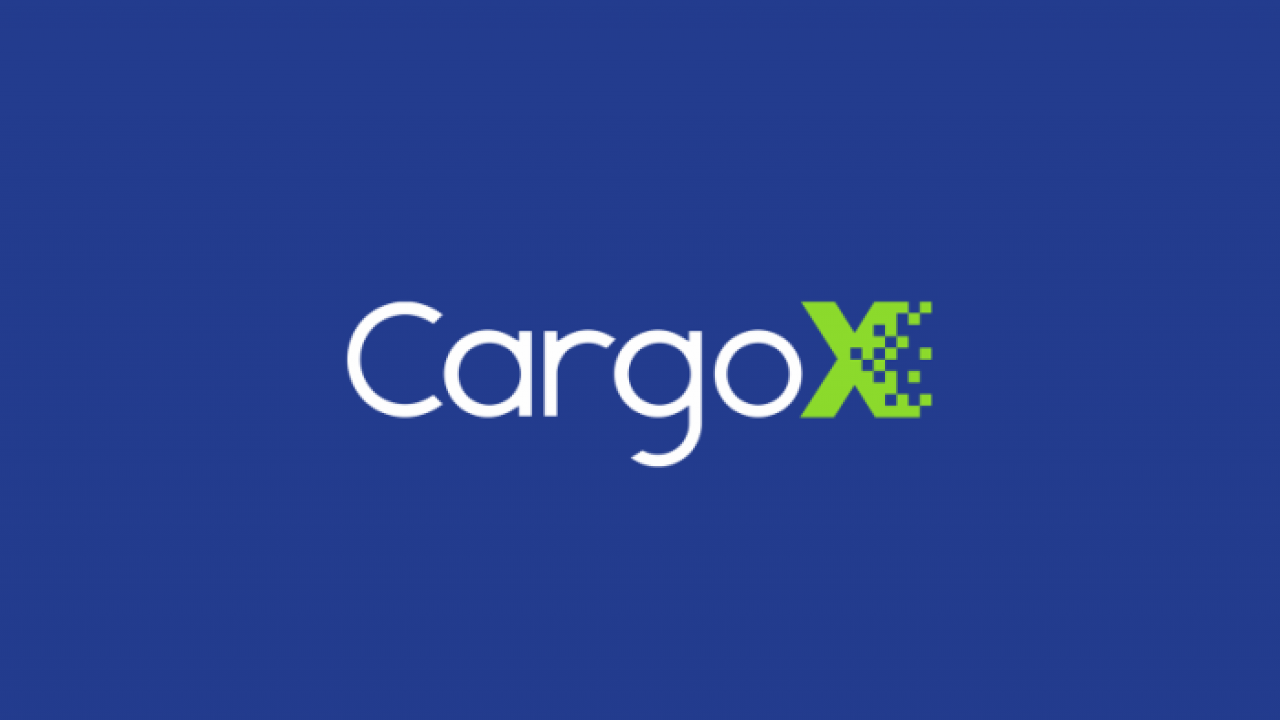 CargoX is a company responsible for logistics services, and its parent company is Frete.com which is the newest startup and has recorded a valuation of over US4 1 billion. The group of this company brings together three different solutions for the transport and logistics market.
It has the FreteBras, which is its freight platform, and it is a fintech that is mainly focused on the issues of payment and all credit transactions. The second is the FretePago, and then the last comes CargoX, a company offering the best level of digitalization to all of its truck drivers and carriers. The company presents the model, which is known to be something technology against inefficiency, as their model is based on reducing the inefficiency of the relationship between the carriers and the truck drivers.
Apart from these, other solutions offered are credit for working capital, helping reduce the operating costs and expanding the operation of the carriers. CargoX has been attracting many global investors and has been known to be a very potential kind of Unicorn in recent years because the logistics market is facing a lot of digital challenges.
This company has just come out with the most impressive type of results. Annually, it has been intermediating more than $18 billion in its transactions, reflecting the $450 billion in the value of the goods carried from one place to another.
Company Overview
| | |
| --- | --- |
|            Legal Name | CargoX blockchain Solutions Ltd.  |
|            Industries  | Logistics & Supply Chain Management |
|             Founder |        Stefan Kukman |
|          Founded Date |              2017  |
|  Total Funding Amount |           $7 Million |
|              Investors |            Funding |
9. Movile
Movile is a unicorn venture capital investment firm that makes massive investments n content distribution platforms. It is a local business in Brazil, headquartered in Campinas. It has been operating in the different segments of the food ordering process and their delivery. It even provides its services in the process of ticketing and logistics and has acquired mixed success till now in these sectors.
 It is a privately held company in the internet, computer software, and telecoms equipment industries. It was founded in 1998 by Fabricio Bloisi, Eduardo Henrique, Marcelo Sales, Fabio Povoa, Leonardo Constantino Oliveria, Leonardo Sales, Rafael Dutton and Andreas Blazoudakis and worked with a team of 1600 employees.
In 2008, Movile established itself as the largest company in the Latin American Mobile commerce industry through mergers and acquisitions with different companies like Yavox. In 2012, team Movile started its operations in Silicon Valley and invested in new startups in the Brazilian marketplace.
It has also developed mobile applications for the Goggle store and App store, resulting in the creation of Playkids. It also became the major shareholder of iFood, a food delivery service in Latin America.
Company Overview
| | |
| --- | --- |
|            Legal Name | Movile Internet Movel S/A |
|             Industries  | E-commerce, Information Services & Mobile  |
|            Founder(s) | Andreas Blazoudakis, Edurado Lins Henrique, Fabio Povoa, Fabricio Bloisi, Leonardo Constantino Oliveira, Leonardo Sales, Marcelo Sales & Rafael Duton |
|          Founded Date |               1998 |
|  Total Funding Amount |           $588.2 Million |
|              Investors | Prosus Ventures & Prosus &Naspers |
10. Unico
Unico will become the new and fourth Unicorn of Brazil in 2021. It is a startup developing digital identity protection solutions. They announced their BRL 625 million as a funding round that General Atlantic and Softbank led. The company is currently operating with more than 800 client companies like C6 Bank, Magazine Luiza and Banco Original.
It offers easy biometric solutions, and formerly it was known by the name Acesso Digital. It has achieved a market appreciation of more than $1 billion after the investment. Unico was established under the name of Digital Access in 2007.
The company provides solutions like biometrics for identity verification and electronic signatures and includes certain activities like online shopping, credit request, and the digital hiring of employees. their well-known customers include banks, markets and retailers like B2W, Carrefour and Magazine Luzia. "Brazil is experiencing a digital transformation accelerated by the COVID-19 pandemic and unico has a key role to play in this digital transformation, protecting users from identity fraud. There is a digital future with the instant identity verification, no passwords and security. We hope that unico will contribute to making this future possible," stated Martin Escobar, the co-president of the General Atlantic and even the director and head in Latin America.
Company Overview
| | |
| --- | --- |
|            Legal Name | Unico Computer Systems Pty Ltd.  |
|             Industries  | Consulting, Information Technology & Technical Support |
|            Founder(s) | Diego Torres Martins, Paulo Roberto de Alencastro Junior  |
|          Founded Date |             2007 |
|  Total Funding Amount |          $1.2 Billion |
|              Investors | General Atlantic & Softbank Latin America Ventures |
In 2021, Brazil had their ten new unicorns, a status awarded to most startups to reach the market valuation of one billion dollars. In total, the country has recorded twenty-six unicorns. The first Brazilian billionaire startup was the transportation app in the year 2018. In recent years, unicorns have spread their wings into several sectors like e-commerce, fintech, security, media and logistics.
As the ecosystem matures, their founder's vintages will become more diverse, breaking all the stereotype that has successfully built companies and even managed by the male, white and upper class. A lot of talent is emerging in the country and has been giving home to many dreams of their social entrepreneurs. Sao Paulo, the city of Brazil, has 12 unicorns, and it is contributing a lot to the economy of Brazil and trying to make more improvements.
The technology sector showed remarkable quarters in 2018, as most of the startups joined the unicorn club. Many of the obstacles in the way of growth have been removed in recent years, through the increasing number o private funding options and many kinds of new legislations that encourage a lot of partnership between universities and businesses. Innovation is always seen as a new way for most startup or unicorns in Brazil.
edited and proofread by nikita sharma