Trends
Crucial hour: Top Business news of 27th March 2022
Multiplex Giants PVR, Inox Announce Merger, Subject To Approval: News
India's leading multiplex players PVR and Inox on Sunday announced their merger after meetings of their board of the directors. The respective boards of the two companies approved an all-stock merger of Inox with PVR.
The combined entity will be named PVR Inox Limited, with the branding of existing screens to continue as PVR and Inox. New cinema halls which will open post the merger will be branded as PVR Inox.
The merger though is subject to the approval of the shareholders of both the entities.
It was also decided that PVR Chairman Ajay Bijli will be the Managing Director of the combined entity and Sanjeev Kumar would be appointed as the Executive Director.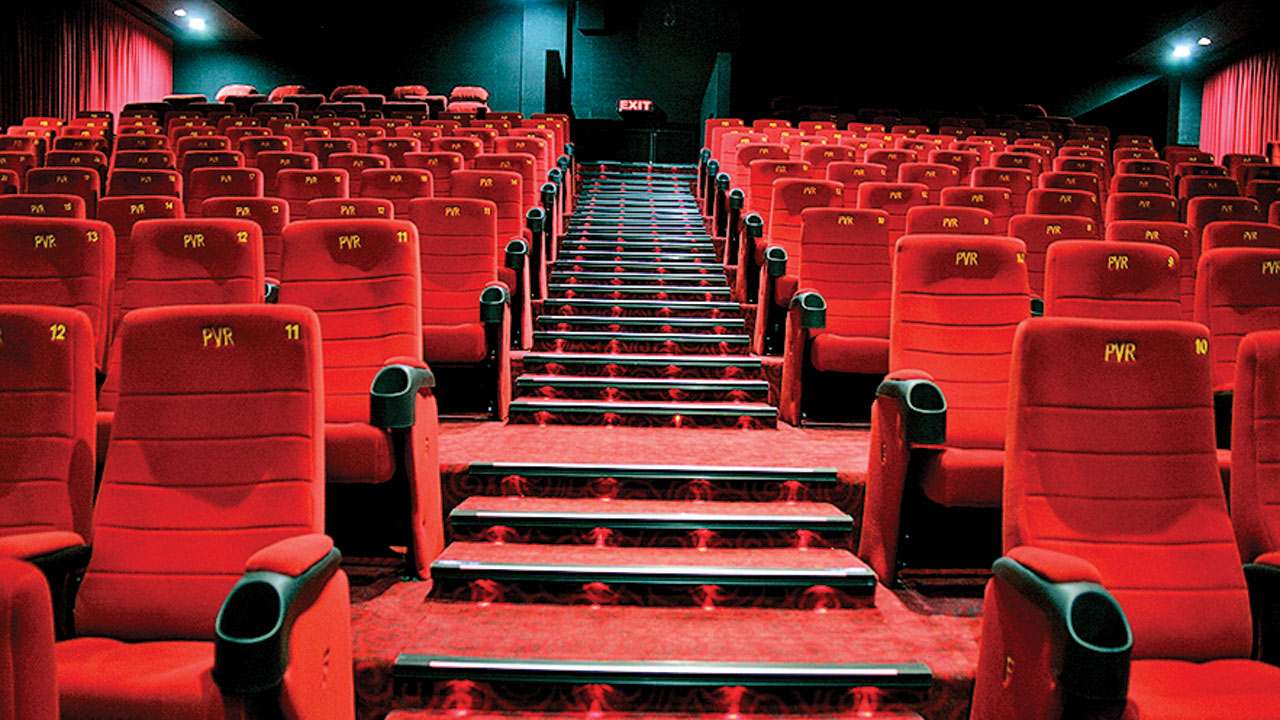 Chairman of INOX Group Pavan Kumar Jain will be appointed as the Non-Executive Chairman of the Board. Siddharth Jain will be appointed as Non-Executive Non-Independent Director in the combined entity, said the two firms in separate exchange filings.
Fuel prices on March 27: Petrol, diesel rates hiked again:News
Petrol and diesel prices were hiked on March 27. This is the fifth hike in retail oil prices this week. After this fresh round of hike, there is an overall increase of Rs 3.70 per litre on petrol and approximately Rs 3.75 per litre on diesel,news.
In Delhi, price of petrol is increased by 50 paise per litre while diesel price is raised by 55 paise per litre. Petrol in Delhi now costs Rs 99.11 per litre as against Rs 98.61 previously, while diesel price has gone up to Rs 90.42 a litre from Rs 89.87 per litre.
In Mumbai, on petrol there is a hike of 53 paise per litre, and on diesel there is an increase of 58 paise a litre. With this increase, in Mumbai, petrol cost now jumps to Rs 113.88 per litre from Rs 113.35 a litre, and diesel goes up to Rs 98.13 per litre from Rs 97.55 per litre.
Tata AIG, ICICI Lombard join race to buy insurance units of Reliance Cap:News
Tata AIG, ICICI Lombard and Nippon Life are among 54 prominent Indian and foreign financial companies joining the race for the profit-making insurance arms of Reliance Capital, which was last year put under administration due to defaults and governance issues.
The last day to submit expression of interest (EOI) was extended by two weeks to March 25 to give access to the latest information before they make financial bids.
HDFC Ergo, Bandhan Financial Holdings, Cholamandam Investment, Adani Finserv, Yes Bank, OakTree Capital, Blackstone, New Quest, Indusind International, Brookfield, TPG, Zurich Insurance Group, Ares SSG Capital, ArpWood Partners, Capri Global Holdings, Edelweiss Alternative, International Asset Reconstruction Company, JC Flower, Motilal Oswal Financial Services, Square Four Housing, UV Multiple Asset Investment are among 54 companies to have submitted their EOI.
New Social Media Platform? Elon Musk's Tweet Sparks Buzz:News
Tesla Inc Chief Executive Officer Elon Musk is giving "serious thought" to building a new social media platform, the billionaire said in a tweet on Saturday,news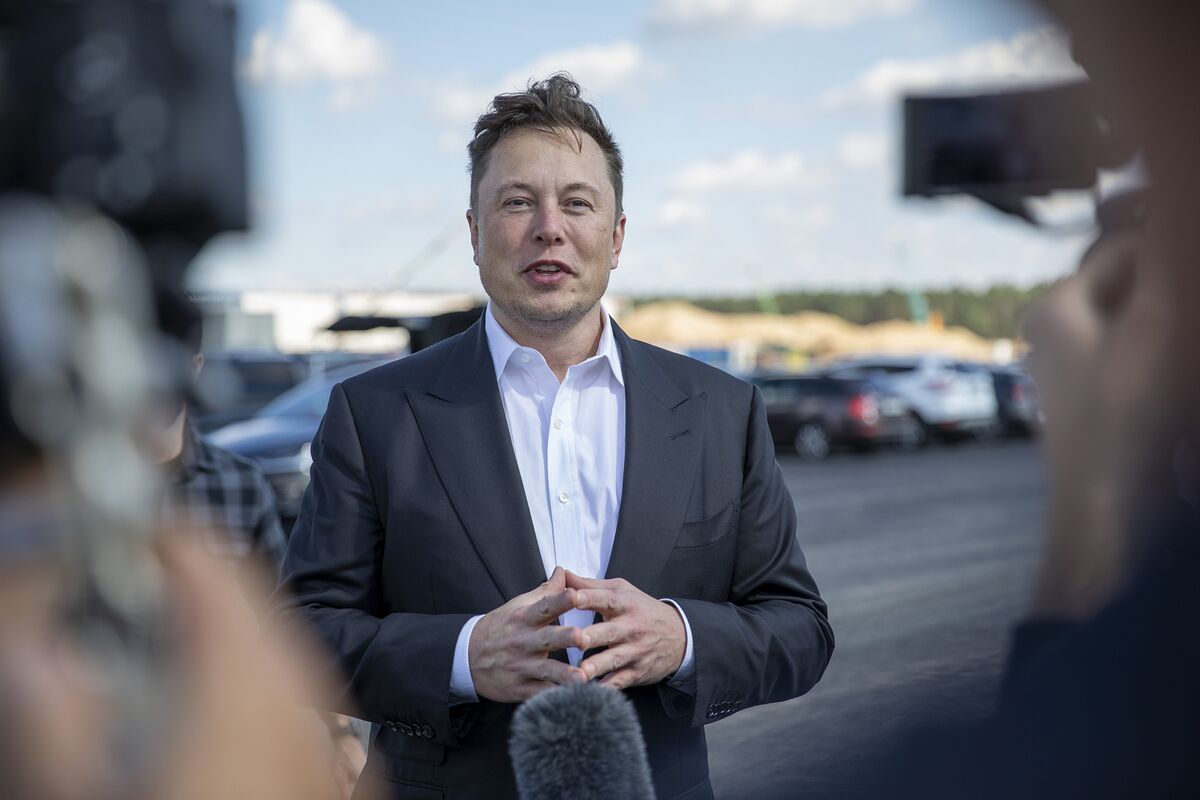 Mr Musk was responding to a Twitter user's question on whether he would consider building a social media platform consisting of an open-source algorithm and one that would prioritize free speech, and where propaganda was minimal.
Elon Musk, a prolific user of Twitter himself, has been critical of the social media platform and its policies of late. He has said the company is undermining democracy by failing to adhere to free speech principles.
His tweet comes a day after he put out a Twitter poll asking users if they believed Twitter adheres to the principle of free speech, to which over 70 per cent voted "no".
Gold price remains constant for 10 grams for 24 carat/ 22 carat today:News
As on March 27, Gold price in India for 24 carat gold (10 grams) is Rs 51,890 while 22 carat gold (10 grams) cost Rs 47,530.
The Gold rate has remained same for 10 grams for 24 carat and 22 carat in last 24 hours.
Minor fluctuation in gold prices was observed in different metro cities of India in the last 24 hours. Gold price today in Chennai for 24 carat (10 grams) is Rs 53,820 while the 22 carat (10 grams) is 49,335.
PM Modi applauds India for achieving $400 billion in exports and other key highlights from Mann Ki Baat radio show:Business news
Prime minister Narendra Modi congratulated the people of India for achieving the $400 billion exports target which he said signifies the country's potential and capability.
He was speaking for the 87th episode of monthly radio programme 'Mann Ki Baat' on March 27.Congratulates India for achieving $400 billion exports target
"India has achieved the target of 400 billion dollar exports. It has filled us with pride. This signifies India's capabilities and potential. It means that the demand for Indian goods is rising in the world," said Modi.
The PM added, "There was a time when the figure of exports from India used to be $100 billion, at times $150 billion, sometimes $200 billion. India has reached $400 billion."
India pays for Russian LNG imports in US dollar
India's largest gas utility GAIL (India) Ltd continues to pay for the LNG it imports from Russia's Gazprom in US dollars and will seek exchange rate neutrality in case payments are sought in any other currency such as Euro, two sources said.
GAIL has a deal to receive 2.5 million tonnes of liquefied natural gas (LNG) annually on a delivered basis from Russia's Gazprom. This translates into 3 to 4 cargoes or ship loads of super-cooled natural gas every month.
India at 8% growth can double economy in 7-8 years, says NITI VC Rajiv Kumar:Top Business news
India can double its economy in about 7-8 years if it grows at 8 per cent, which is feasible as the country has sustained a growth rate of 8.5 per cent earlier for a long time, Niti Aayog Vice-Chairman Rajiv Kumar said on Saturday.
"If things remain normal, and we are not witnessing the fourth wave of the pandemic or any ghastly outcome in Ukraine then we can achieve 8 per cent growth because we have done that. If we can do it, we can achieve the doubling of the economy in about 7-8 years," Kumar said while speaking at the APB Network's 'Ideas of India' summit here.
He said that the target of becoming a USD 5-trillion economy is not rhetoric, adding that the country is already a USD 2.7 trillion economies and it just needs to double it.
Noting that India has sustained an 8.5 per cent growth rate in 2003-2011, he said, "We must recognise the fact that India is the only country which will have to achieve this growth (8 per cent) while fully taking care of the environment."
Foreign Investors Have Pulled Out ₹ 1 Lakh Crore Amid Inflation, Global Concerns:Top business news
Overseas investors have pulled out a net ₹ 1,14,855.97 crore from the Indian markets in the current year so far, amid heightened geopolitical tensions and inflation concerns.
Foreign portfolio investors have sold domestic equities worth ₹ 48,261.65 crore so far this month, taking the year-to-date tally this year to a massive ₹ 1,14,855.97 crore, according to depositories data.
The exodus of foreign investors was largely owing to inflationary pressures and deepening global macroeconomic conditions following the Russia-Ukraine war, experts said through news.
This is for the sixth straight month that foreign institutional investors have offloaded their holdings on a net basis in the Indian equity market.
421 infrastructure projects show cost overruns of Rs 4.73 lakh crore:Business news
As many as 421 infrastructure projects, each entailing investment of Rs 150 crore or more, have been hit by cost overruns of more than Rs 4.73 lakh crore, according to a report. The Ministry of Statistics and Programme Implementation monitors infrastructure projects of Rs 150 crore and above,news.
Of 1,565 such projects, 421 projects reported cost overruns and 647 projects were delayed. "Total original cost of implementation of the 1,565 projects was Rs 21,86,542.05 crore and their anticipated completion cost is likely to be Rs 26,59,914.61 crore, which reflects overall cost overruns of Rs 4,73,352.56 crore (21.65% of original cost)," the ministry's latest report for February 2022 said.
Economic sanctions and the collapse of the Russian economy – Has Putin's blind ambition met its match?:News
Crucial hour:Credit Rating agency Fitch recently downgraded Russia's credit rating to a "C" indicating that a "sovereign default is imminent". It was not long ago that emboldened by the impetus from a strong Ruble and an increasingly weakening Dollar, the Russian Government had touted the idea of the ruble as an alternative to the US Dollar.
The crippling sanctions imposed on Russia, following its invasion of Ukraine, sent its economy into a free-fall and the value of the ruble has plummeted down to less than a penny. Russia did not see this coming. How could it? There hasn't been a precedent of this kind of punishing economic sanction in any of its previous transgressions.,News
After the invasion of Crimea back in 2014, though not of the magnitude that could cause any lasting damage to its economy, Russia did face economic sanctions. Consequently, as a part of the efforts to fortify its economy, it amassed substantial amounts of foreign currency reserves. As per the data made available by the Central Bank of Russia, the foreign reserves of Russia nearly doubled in going up from what it was in 2014 to approximately around 630 Billion Dollars. A large part of Russia's foreign reserves is in the form of US dollars. Also, a significant part of the foreign reserve currency of Russia is held outside in countries like China, the US, and other European Countries,news.
Lingering effects of elevated crude prices likely to continue, even if political crisis simmers down:News
First, the earlier high oil prices (in 2011-2014) were more of a demand side issue. Now it is more of a supply side problem. The earlier periods of high oil did not witness a geo-political shock but saw rising demand after the 2008 financial crisis.
Oil prices after reaching a recent peak of $128 a barrel in early March fell sharply below $100 and have once again climbed back to around $120. The geo-political tensions and oil's volatility have kept the market on the edge for almost three weeks now. If one were to look back in history, high oil prices are not a completely new phenomenon for the world. The 2011-2014 period witnessed sustained triple digit levels with an average of around $110 through the period. The peak of $146 came, however, in August 2008 prior to the global financial crisis,news.
So why is the world more worried about oil than before? Or is it the dynamics of a more interconnected world? To get some answers let us compare the macro dynamics of the earlier oil price era (2011-2014) with the situation now.
Russian Prime Minister, Economy Ministry Support Legalization of Cryptocurrencies: News
Russian authorities are moving towards the adoption of a comprehensive legal framework for cryptocurrencies, despite the central bank's persisting opposition. The Finance Ministry's approach, which favors legalization, has been winning support from other government institutions and officials, even more so now as Russia faces unprecedented sanctions, including financial restrictions.
In early February, the federal government announced its approval of Minfin's regulatory concept. Then the ministry submitted a new draft law "On Digital Currency" aiming to fill the regulatory gaps remaining after the enforcement.
UAE: Could salaries be paid in cryptocurrency soon?:News
Digital currencies are already being accepted by some countries while a few technologies companies have been paying salaries to their employees in cryptos.
With Dubai also introducing legal framework and establishing an authority to regulate virtual assets, industry executives believe that it's possible that the companies here will also pay salaries in digital currencies and residents paying utility bills and buying products through this new form of currency.
Delhi Ranks 3rd In Per Capita Income, Behind Sikkim, Goa: News
Delhi ranked third in terms of per capita income behind Sikkim and Goa, according to the Economic Survey of Delhi 2021-22.
The survey also said that Delhi's GDP at current prices increased by about 50 per cent in the last six years from ₹ 6,16,085 crore in 2016-17 to ₹ 9,23,967 crore in 2021-22.
According to the survey, Delhi's per capita income grew 16.81 per cent year-on-year to ₹ 4,01,982 in fiscal 2021-22.
"Delhi's Per Capita Income during 2021-22 at current prices, has been worked out to ₹ 4,01,982 as against ₹ 3,44,136 during 2020-21, showing a growth of 16.81 per cent. Per Capita Income of Delhi is ranked at 3rd place among States/UTs while Goa stood at 1st place and Sikkim at 2nd place," the survey said.
European Union's MiCA Proposal Progresses to Trilogue Stage Without Bitcoin Ban Provision
Wording proposed by members of the European Parliament (MEPs) which aimed to impose a ban on cryptocurrencies relying on PoW mining was removed from MiCA before a recent vote. In mid-March the Committee on Economic and Monetary Affairs (ECON) approved the regulations without a provision that would have effectively prohibited the offering of services for bitcoin and the like,top business news.
However, the crypto community couldn't greet the development with relief as it was still possible to prevent the draft from progressing to the next stage of the legislative process – the trilogue between the European Parliament, the European Commission, the executive arm in Brussels, and the Council of the EU, the other legislative body of the Union.
Japan, U.S., U.K. lenders loan Kuwait $1bn to boost oil output:News
 Japan's three biggest banks are teaming up with major U.S. and European lenders to loan $1 billion to help Kuwait increase oil output, seeking to calm energy markets roiled by Russia's invasion of Ukraine. 
Mizuho Bank, Sumitomo Mitsui Banking Corp. and MUFG Bank are making the loan to Kuwait Petroleum Corp., along with HSBC and JPMorgan Chase. Mizuho is expected to be the lead underwriter,business news.
Japanese Trade Minister Koichi Hagiuda will meet with Kuwaiti Oil Minister Mohammed al-Fares as early as the coming week to sign off on the deal.
Disruptions caused by the war in Ukraine and sanctions on Russia have dominated oil markets for the past few weeks, sending prices up and setting off a frantic scramble by governments to look for energy supplies from other regions.
Ukraine war deals 'massive blow' to nature as Belarus's largest wildlife NGO shut down
One of the oldest and largest wildlife NGOs in Belarus is being forced to shut down after accusations of "extremist activities", as conservationists warn of "darkness" engulfing a region known for its rich natural heritage.
Former employees of BirdLife Belarus (APB) were arrested and one has been in jail for six months under suspicion of attempting to destabilise the political situation news in the country under the guise of protecting birds. The organisation has been ordered by a court to close next month after 24 years of work,news.
Across the border in Ukraine, wildlife scientists working on bat conservation and the gut microbiome of venomous snakes are being accused of working on bioweapons. Vladimir Putin has erroneously claimed "dozens of laboratories in Ukraine" are experimenting with infectious diseases such as coronavirus under guidance from the US.