As we approach the pandemic's third anniversary, what lessons does India learn from its fight against Covid-19?
Travellers to northern India could easily believe that the pandemic was over.
Covid-19 rarely comes up in conversations in smaller towns; few people wear masks, and few practice social distancing. Billboards thanking politicians for tackling the disease are the only visible reminders.
Delhi, the national capital, has rules that require most people to wear masks. But the city is once again booming, with crowded markets, busy restaurants, and full social calendars.
A low number of new Covid cases (India reports around 10,000 new cases daily) and the ongoing vaccination campaign (about 80% of persons eligible for the vaccine have had an injection so far) have dimmed memories of a brutal second wave in April and May.
The pandemic isn't over yet. The World Health Organization (WHO) says it is "very worried" about the increase in cases in Europe.
Another cause for concern is the emergence of a new variant, initially called B.1.1.529 by the WHO and now Omicron – although more research is needed to determine its level of danger.
The third wave of Covid-19 is inevitable, so the obvious question is: Will there be one? Will India be prepared?
In India, there will not be a significant outbreak because most Indians have antibodies against the Delta variant, and nearly four-fifths of adults have been partially immunised.
Nevertheless, that isn't enough reason to celebrate.
The recent outbreak of the dengue virus in many Indian states – an endemic disease – is evidence of how ill-prepared the health system is for detecting and tackling emerging and re-emerging diseases.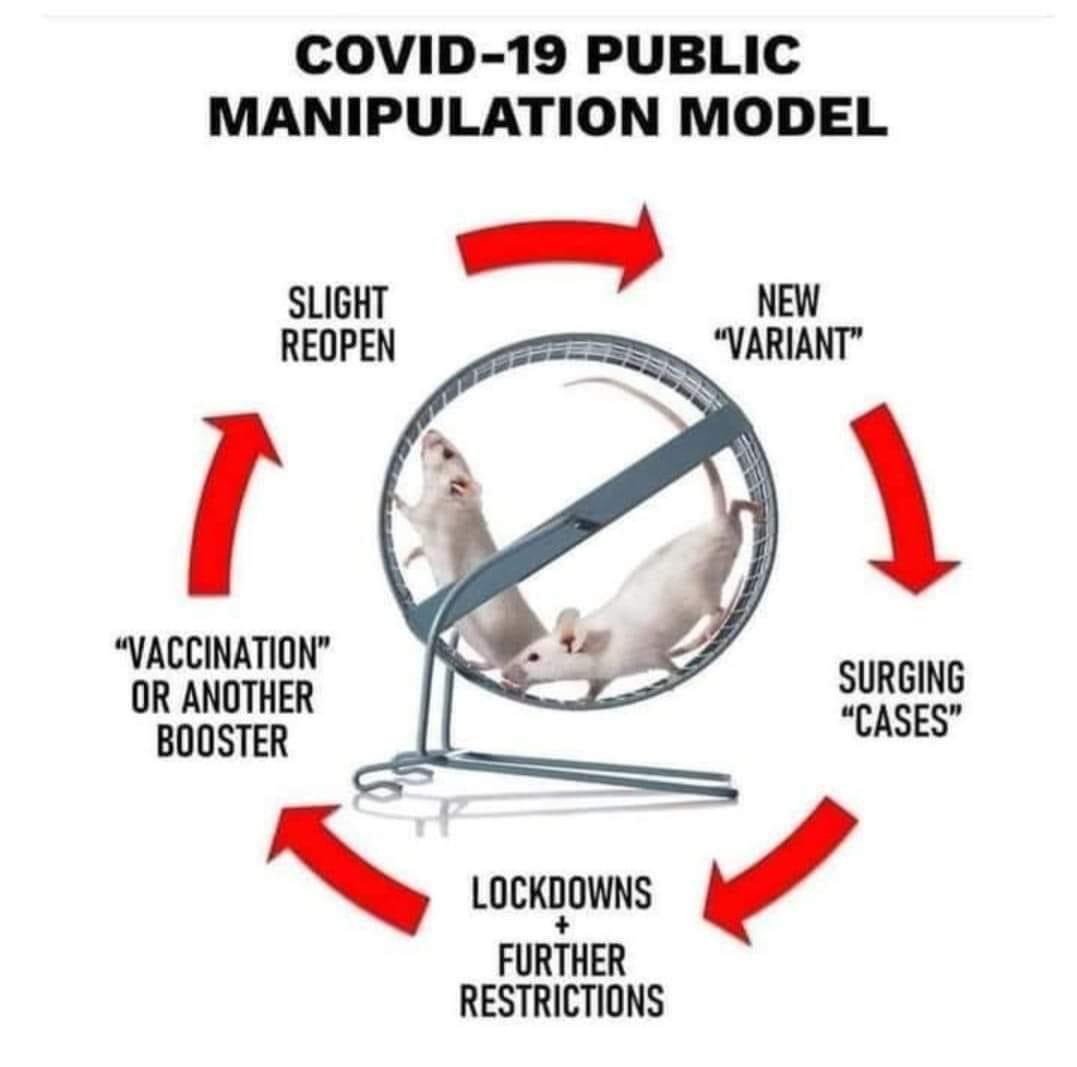 That's where the problem lies. Astringent lockdown during the early 2020 pandemic was hoped to provide the government with an opportunity to strengthen an understaffed and underfunded public health system.
Senior health policymakers and top political leaders repeatedly stated that that was the goal of the first lockdown.
Hospital beds, medicines, and oxygen quickly ran out after a year, and a second Covid wave devastated India. People had to borrow money or sell family assets to pay their medical bills in a fragmented market with spotty insurance coverage.
Following this announcement, the government announced the second package of measures to strengthen health infrastructure in July 2021. However, some people expressed concern that the amount set aside was too small and that no immediate action was needed.
As part of India's national health policy announced in 2017, the government intended to spend 2.5% of GDP on health by 2025. Since then, however, spending has only marginally increased – it accounted for just 1.3% of GDP in the fiscal year ending 2022 – and is still not on track to reach the targeted amount.
According to the government, one of the most popular government health insurance schemes globally is Ayushman Bharat Pradhan Mantri Jan Arogya Yojana. The scheme appears to have only barely helped those who were in desperate need.
Even more significant challenges lie ahead and go far beyond the pandemic.
Covid-19 occupied the majority of health care resources, and other essential services were affected as well. Dengue outbreaks have been a problem for many states in India for this reason.
As people struggled to access treatment, the pandemic reversed "years of global progress" in tackling tuberculosis, the WHO said in October. Between 2019 and 2020, India was responsible for 41% of the global drop in the incidence of the disease.
Furthermore, noncommunicable disease sufferers have had a difficult time getting the care they need.
What should be done by India?
An impartial appraisal of the government's pandemic response should be conducted by independent experts first.

A second step India needs to take is to strengthen its health system. In five years, both the federal and state governments have made promises on this matter, and if they are kept, the health system will be much stronger.

To avoid panic and incorrect information, all policymakers, medical experts and technical experts should receive training in science communication.

Fourth, India must integrate its pandemic response into its primary healthcare system.

In addition, India needs to fill all vacancies in the health workforce and develop an equal distribution plan that prioritises rural and underserved areas of the country.
A lack of motivation and complacency on various levels has slowed the adoption of Covid-appropriate behaviour, vaccination uptake in adults, and even genome surveillance.
A reevaluation of countrywide pandemic preparedness is warranted in the wake of Omicron, including enhanced and targeted Covid testing, genomic sequencing and accelerated vaccine coverage for adults.
In any case, caution is advised: the emergence of a new variant should not lead to hasty decisions on vaccine dose intervals, booster shots, or even whether to reopen schools following a long summer break.
Only calmly evaluating the scientific evidence should be used to make such decisions.
India may or may not face another major Covid pandemic, but other epidemics and outbreaks will continue to exist as before this pandemic.
An environment of prevention and control for a disease outbreak also promotes preparedness for a pandemic.
Let's be prepared to deal with every outbreak.
India is not ready for controlling the dengue outbreak in 15 states yet, as shown by the struggle to control the epidemic.
A response is needed now, and one can only hope that someone is listening.
Is 'Omicron' the third wave?
It's frightening when viewed from a healthcare perspective, but from an economic perspective, it's even scarier.
Omicron, a new variant of the coronavirus, has raised new fears for the global economy at a time when supply chains are opening up. However, these fears are more of an economic concern than a threat to health.
Travel restrictions resulting from its outbreak have put all-powerful nations on the back foot, which is likely to hamper the recovery of the economic supply chain in the next few years. In any case, the economic impact of a new variant depends on how dangerous it proves to be and how effectively its treatment protocols protect the human population.
With the mass vaccination of populations against Covid-19 infection underway, the fears loom large that world growth will be different from earlier forecasts. Despite not knowing the extent of Omicron's toxic behaviour, various agencies and economists have already forecast a slowdown in the economy's recovery and are revising their growth forecasts for 2022.
Even though the International Monetary Fund (IMF) anticipates a 4.9% growth next year, it did not rule out the threat posed by virus variants. Since Omicron is a new variant, its impact could be dangerous since economic lockdowns have returned in various parts of the world.
Oxford Economists, who released their forecast long before Omicron appeared, predicted that the economy would grow by only 2.3% in 2022 instead of 4.5 per cent in 2017. The new strain of the virus seems to be putting the economy at risk; it appears that the economy is headed for a decline.
The outbreak of Omicron will, in all practicality, be another challenge for the government. To neutralise the lethality of the virus, vaccination has been the primary weapon in hand.
The economic turmoil brought about by the virus is far more dangerous, as it is massively loaded with elements that could cause mass starvation across the globe. A world depicted as modern will be painful to witness when people are starving to death for lack of food.
If Omicron-induced lockdowns hit the scene, it will be interesting to see how governments respond by launching economic stimulus packages. Although the second wave of the epidemic wreaked havoc on the city, people had to go beyond the measures mandated by the government to stay safe from the new strain.
People would restrict their movements and economic activities voluntarily. This would reduce consumption, and it would also reduce demand. It would ultimately result in an impact on growth due to the level of demand-supply crisis.
When supply chains are squeezed, inflationary pressures would also increase. Omicron's variant has accelerated the economic recovery by creating an environment of uncertainty and fear.
The impact of Covid-19 has been equally devastating on the economy as it has been on health. As a result of its global rampage over the last two years, millions of people have lost their jobs, and families have seen their incomes plummet.
As a result of the crisis, lessons were learned that would be useful in preparing for similar events in the future. We must adapt to live with the virus without allowing it to harm us since it has permanently embedded itself into our environment. Everyone is responsible for preventing the virus from spreading.
Health and wealth have been brought to everyone's attention by the recent virus outbreak, which has influenced our outlook on personal finances. As a result, we now have another chance to align our economic skills and the Omicron variant of the virus.
I want to provide a quote from an online survey conducted by Scripbox, which shows that more than 80% of respondents say Covid-19 has set them on the right path to get their finances in order and correct their course to become more financially secure.
During Covid-19, one in three respondents cites financial health and well-being as their most significant stressors over physical health and relationships.
Creating an emergency fund is a necessity in this scenario, among other things. The new Covid-induced normal requires reducing discretionary spending and paying more attention to be prepared. An emergency fund can be a lifesaver during difficult times but can also prevent your long-term savings from being disrupted.
An emergency fund is a necessity in every person's life. It is essential no matter what stage of life you are at, but it is best to prioritise it as one of your top financial goals when you are still young. Depending on one's financial capacity, one can create this fund by keeping aside a sufficient sum.
An individual can tap into this fund during any financial crisis without sacrificing their investment goals. According to the survey, the funds have become increasingly important as a consequence of the COVID crisis.
An expert in Mint provided the following quote. According to the expert, an emergency fund should be able to cover between six to twelve months' worth of living expenses. The amount of money may appear large at first glance, as it is impossible to add 6-12 months' worth of living expenses.
However, start slowly. To begin with, accumulate 2-3 months' worth of monthly payments, and then gradually increase it." When creating an emergency fund, one should not forget to include his monthly expenses, such as loan EMIs and any other fixed costs. To get the corpus required, multiply this number by the number of months.
Investing in other financial instruments can let one's emergency fund talk. Nevertheless, a portion of funds must be available to be used immediately when needed in the investment plan.
It is essential to save the right amount at the right time, and saving is a good idea at any time. Saving requires balancing present needs with future ones. It is crucial to set aside more money and spend less on non-essentials to save money. Preparation is about getting started before the need arises.
The early bird has an advantage when it comes to saving money. All their requirements are met with much less fuss, and they keep a decent pile. Invest their money so that they will be able to secure their future without sacrificing their present.
It is possible to save a lot of money and yet be forced to be cautious when you need to borrow money. Savings can slip between the cup and the lip if you don't invest them appropriately.
Invest your savings in instruments that will ensure that your money grows at an appropriate rate and be available anytime and anywhere. Finally, diversify your income if you are unable to work due to the pandemic situation.
Consider how you can use those skills to start a side hustle once you've built your skills and consolidated your knowledge. To stay afloat during the crisis, monetise your expertise and diversify your sources of income.
As a result of the emergence of the Omicron variant, the definition of normal is set to change. Take advantage of this crisis period to remain financially prepared for the new norm following the pandemic.
edited and proofread by nikita