Trends
Phoenix Group Gambles On TCS As Partner For Biggest UK IT Deal In Three Years: Industry Experts Skeptical 2023
Analyzing the details of the Phoenix Group-TCS deal, its potential impact on the UK's IT sector, and what it means for the two companies involved.
On Wednesday, Phoenix Group, a UK company that offers savings and retirement plans, and Tata Consultancy Services came to an agreement for a total of £600 million ($723 million) (TCS). TCS said that the transaction in question was its biggest for the fiscal year 2022-2023. Under the terms of the agreement, TCS will use the TCS BaNCS platform to bring the Phoenix Group's "ReAssure" business into the 21st century.
Diligenta, which is a wholly owned subsidiary of TCS in the UK, will be in charge of managing and taking care of three million ReAssure policies. Diligenta, which is a subsidiary of the company, runs the regulated parts of the business in the UK. It is in charge of running the Phoenix Group's commercial operations. TCS says that the total cost of the business transformation, which will include providing administrative services, will be more than 600 million pounds.
The Phoenix Group takes care of the long-term savings and retirement planning needs of the United Kingdom. Standard Life, SunLife, Phoenix Life, and ReAssure all have plans for saving money, getting a pension, and getting life insurance. About 13 million people are signed up for one or more of these plans right now.
Recent History of The Company
In 2020, Phoenix Group had finished buying the life insurance company ReAssure. ReAssure's main office and administrative buildings are in the United Kingdom. Since then, Phoenix Group and TCS have worked together to improve the service they give to ReAssure customers and make their business run more smoothly. ReAssure will change the way it does business because the number of connections is going up.
For example, it will move its traditional business to the TCS BancSTM digital platform, which Phoenix Group already uses to manage its other books of business. The three million ReAssure policies will be managed and serviced by Diligenta, which is a regulated subsidiary of TCS in the United Kingdom.
A deal between Phoenix Group and Diligenta made it possible for this to happen. The parent company is owned by Phoenix Group, and Diligenta is the name of the company that is owned by the parent company. This agreement covers everything about the company's move, including administrative services, and is worth more than 600 million pounds.


Background of Phoenix Group
The Phoenix Group is the company to work within the UK if you want to plan for retirement and save for the long term. The organisation keeps track of 330 billion pounds worth of money as a whole.
Phoenix Group's consumer brands, Standard Life, SunLife, Phoenix Life, and ReAssure, offer a wide range of retirement, savings, and life insurance plans to their nearly 13 million customers. The websites for each of these programmes are standardlife.com, sunlife.com, phoenixlife.com, and reassure.com.
"Phoenix Life" is the name for all of these different store brands together. If this effort is successful and helps people in a timely and useful way, then more people will get help as they get close to and enter retirement.
Phoenix Group is in the FTSE100 ESG Select Index series because it is a part of the FTSE 100, and its investments do a lot to make the future better. This is because Phoenix Group is part of the FTSE 100.
As a step towards its long-term goal of having its investment portfolios produce zero net carbon emissions by 2050 or earlier, the organisation has set a short-term goal of halving the carbon emission intensity of its about 250 billion pound portfolio by 2030.
This short-term goal is a step towards the long-term goal of the organisation, which is to have its investment portfolios produce zero net carbon emissions. This is a good step towards the corporation's long-term goal, which is to make sure that all of its operations are carbon neutral by 2025.
The Phoenix Group has been named both a "Care Positive Exemplary Employer" and a "Living Wage Employer" because of how much it cares about its employees who also have caring responsibilities. Since it started, the Phoenix Group has been thought of by many as a great place to work.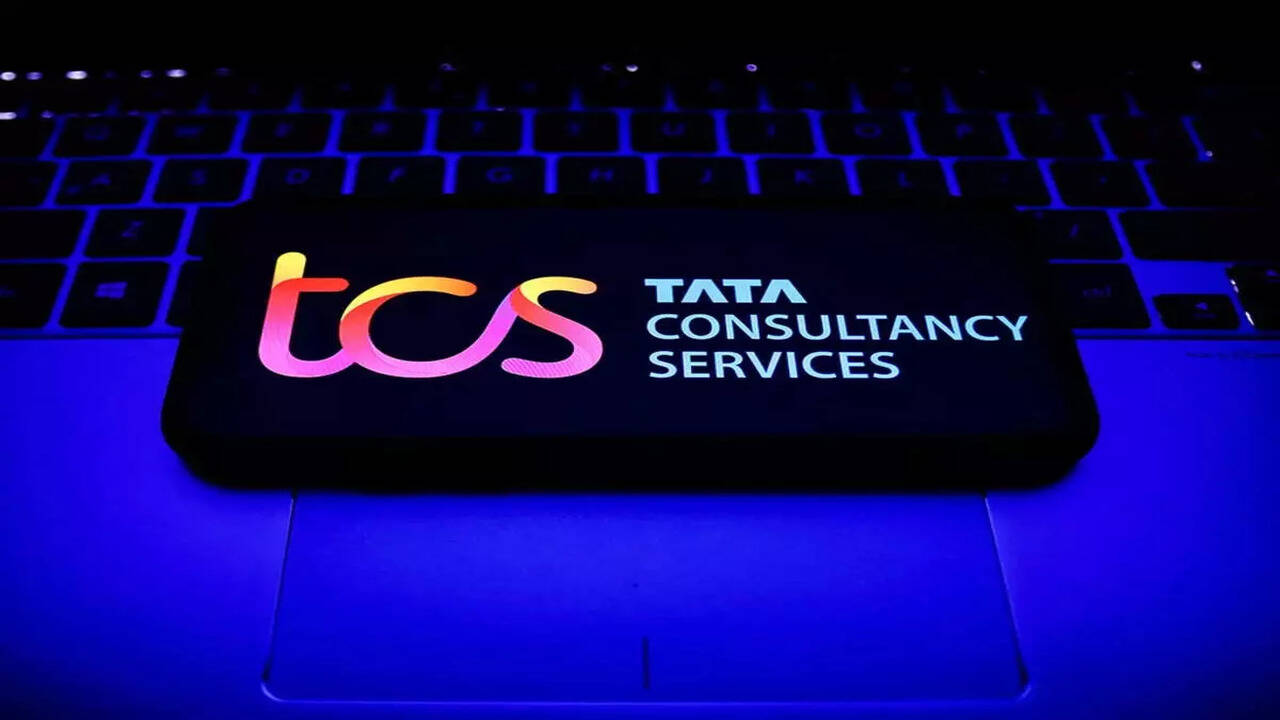 Who is TCS?
Tata Consultancy Services has been a partner in change for many of the world's most well-known companies for almost 50 years. They offer business consulting and IT services in addition to enterprise solutions.
TCS offers a wide range of services and solutions for engineering, technology, and business, among other fields. All of these services and solutions are driven by consulting and the cognitive processes that go along with it.
Location Independent AgileTM, which has become the standard method for delivering software in the business world, is used to reach this goal.
TCS is in charge of hiring more than 613,000 of the world's best consultants and putting them to work in 55 countries. TCS is owned and run as a subsidiary of the Tata Group, which is India's largest business group.
During the business year that ended on March 31, 2022, the company made a total of $25.7 billion in sales in the United States. In India, transactions for them happen at both the Bombay Stock Exchange (BSE) and the National Stock Exchange (NSE) (formerly the National Stock Exchange).
TCS is included in important sustainability indices like the FTSE4Good Emerging Index and the MSCI Global Sustainability Index because of its proactive approach to addressing climate change and its award-winning work with communities all over the world.
TCS was included in these indices because of these things. MSCI Global Sustainability Index and FTSE4Good Emerging Index Companies that do well on these indexes are known for the steps they have taken to protect the environment.

A Few Words from the CEO
Brid Meaney, the CEO of the Phoenix Group's Heritage Division, said, "We are always looking at our business model to make sure it meets the changing needs of our customers as they get closer to and enter retirement."
We make it a top priority to make sure that our business model can meet all of our customers' needs for the rest of their retirement. We have a close relationship with the company, so we can use their tried-and-true experience and digital infrastructure as we continue to move policies onto the TCS BaNCS platform.
We are able to reach this goal because we work together with TCS. Because of this change, all of Phoenix's customers, no matter what platform they use, will have the same user experience, and customer offerings and focus on digital.
"It has been decided that the level of customer satisfaction with the overall quality of service on the TCS BaNCS platform is one of the most important parts of the platform's value proposition."
With this goal in mind, we have put a lot of effort into research and development (R&D), with the goal of making new products and services that are at the cutting edge. This has helped us keep our position as the market leader in the UK for life insurance and pensions.
In a recent interview, R. Vivekanand, president of TCS's BFSI Products & Platforms, said, "We are looking forward to continuing our partnership with Phoenix Group to digitally modernise its ReAssure operations, create synergies, and improve the customer experience the company offers."
More About the Big Deal
TCS said that it would use its Innovation Lab in the United Kingdom to improve the quality of services provided to Phoenix Group's customers and to better serve policyholders, advisers, employers, and operational staff. This was announced because TCS would be growing in the UK. TCS hopes to improve the quality of the services it offers to Phoenix Group customers by using its Innovation Lab in the UK. TCS is especially interested in the market in the United Kingdom.
Integration of ReAssure into Phoenix Group's very flexible platform is a key part of the company's effort to change its business all the time. This integration has made it easy for the company to respond quickly to changes in the market and take advantage of growth opportunities. This has helped the company grow quickly.
Conclusion
With the help of TCS's technology, Phoenix will be able to redesign its entire customer care process. This will be done through channel-agnostic self-service and analytics. This will make customers happier and keep them coming back. TCS will use its Innovation Lab in the United Kingdom, where contextual specialists and solution architects will look for new ways to use digital technology to improve the Phoenix Group's customer experience for policyholders, advisers, employers, and operational personnel.
The press release says that putting ReAssure into the resilient platform at the heart of this business transformation programme is a big part of Phoenix Group's ability to respond quickly to changes in the environment and take advantage of new development opportunities.
Edited by Prakriti Arora