STARTUPS
I Wizards- A Complete Solution of Artificial Intelligence; Computer Vision
Significance of I Wizards
There is a great importance of CCTV cameras in every place, be it a public place or a working place or home itself, every workplace and public place has CCTV cameras installed in it. CCTV cameras not only ensure safety but also provides peace of mind to the owner when he/she is absent from the office.
There is no doubt in saying this that every place where CCTV camera is installed it acts as an severe deterrent to the criminals or anyone carting out illegal activity. In offices also it is always suggested to keep a record of your employees that at what time they are coming and leaving even, it helps to keep a record of visitors in the office. 
It is essential to monitor each and everything happening in your office, as an entrepreneur one should always keep a check on what is going on in the office and what has to be done. Well talking of monitoring, records, and operating, it is not always possible for the owner and the employees to check CCTV footage every five to ten minutes, so to serve this purpose, one can have artificial intelligence to make their work effective and efficient.
Integration wizards solution has made it possible now this organization is a platform for artificial intelligence for CCTV cameras. The company is based in Bangalore, India that offers Computer Vision and Enterprise Mobility based solutions. It helps enterprises determine actionable intelligence from images, videos, and data captured live. 
What is unique about I wizards?
Almost all the companies have a CCTV network, but only a few know its worth and importance. I wizards change this passive asset into an active solution by their flagship product, IRIS it is a smart solution that uses the existing CCTV network to provide customized solutions to enterprises.
It provides insights into the areas that are otherwise opaque to organizations. From retail, logistics to warehouses or solar farms, it is easily installed anywhere to tackle various aspects of manufacturing, such as safety compliance, process optimization in warehouses, etc. It is also being deployed for outdoor security solutions and retail for multiple use cases.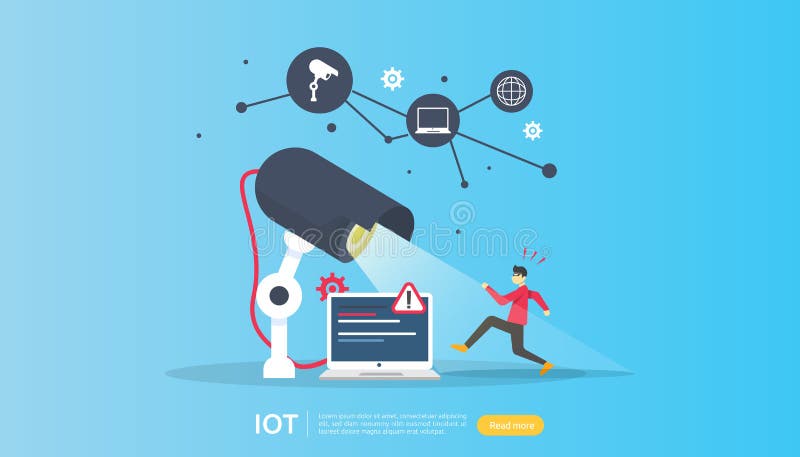 Powered by artificial intelligence, the company's real-time computer vision-based product IRIS analyzes and understands images on an advanced level. This involves everything from object recognition (think security systems that alert authorities after "seeing" a fire or an intruder) to navigation mapping (similar to GPS tracking with google maps), emotional recognition (now you don't have to depend on manual customer feedback!), to posture recognition (useful in manual handling in industries), OCR and much more.
About the CEO and co-founder:
Co-founder and CEO, Kunal Kislay, is a young, determined entrepreneur who, along with two of his colleagues, Saquib Khan and Kumar Raman, bootstrapped a start-up that has been profitable from its inception, and now has an annual revenue of $3.2 million.
Kunal is a B.Tech IIT Mumbai alumnus with over a decade of experience in enterprise mobility, which inspired him to delve into the then futuristic domain further – Internet of Things, AI, Neural networks and Machine learning. He knew the pulse of technology and its changing paradigms. With the insight gained from the vast array of verticals he worked with and solutions he created, it was simple for him to realize that the future lies in the domain of Artificial Intelligence and Computer vision.  
In the next few years, the aim of the company is expanding our installed base in warehouses, manufacturing premises and retail outlets at present.