Trends
10 Unique Upcoming Mutual Funds Schemes in 2022
If you are bored of investing in traditional mutual fund plans and are looking for creative mutual funds plans, this article may be of interest to you. Mutual fund houses have been submitting new mutual fund concepts to SEBI for the previous six to nine months.
Previously, there had been no such mutual fund programs in the Indian mutual fund business. This article will describe 10 unique upcoming mutual fund ideas for India in 2022.
Mutual funds may appear difficult or daunting to many individuals. A mutual fund is essentially made up of the money that many different people (or investors) have pooled together. A qualified fund manager oversees the management of this fund.
It is a trust that amasses funds from several participants who have similar financial goals. After that, it invests the funds in assets such as stocks, bonds, money market instruments, and/or other investments. Each investor is the owner of units, which are a fraction of the fund's holdings.
By determining a scheme's "Net Asset Value, or NAV," the income or profits from this pooled investment are disbursed equally among the investors after certain costs have been deducted. Simply put, a mutual fund is one of the most practical investment solutions for the average person since it provides the chance to participate in a diversified, expertly managed basket of assets at a reasonably cheap cost.
The Benefits of Investing in Mutual Funds
To accommodate the goals of all kinds of investors, there are more than 8000 mutual funds in various categories. Mutual funds are appropriate for everyone when they offer the perfect balance of growth, income, and safety.
A skilled financial management group of professionals manages the money you've pooled. You can thus benefit from professional advice when building wealth. When choosing stocks, sectors, allocation, and, of course, buy and sell orders, the fund manager does thorough research.
Low Cost
Mutual funds are undoubtedly a very cost-effective investing tool when you factor in the advantages of knowledge, variety, and other return alternatives. The expenditure ratio is subject to a 2.5% regulatory restriction.
The flexibility of a systematic investment plan allows you to make investments at predetermined intervals, such as weekly, monthly, or quarterly. You may begin investing in mutual funds with just Rs. 500.
Switch Funds
Some mutual funds do provide you with the opportunity to swap funds if you are dissatisfied with the performance of a certain mutual fund plan. However, you must exercise extreme caution when choosing to switch.
Diversification
Mutual funds provide you with the advantage of diversification in this asset class that an individual investor would not otherwise have. With the least amount of risk, you benefit from maximal exposure.
Ease of Investing and Redemption
It is now rather simple to purchase, sell, and redeem fund units at NAV. Simply submit a redemption request, and you'll soon have your money in the specified bank account.
Tax Benefit
You may save money on taxes and build wealth by investing in an ELSS tax-saving mutual fund. You may deduct up to Rs. 1,50,000 per year under Section 80C of the Income Tax Act.
Lock-in Period
Closed-ended mutual funds feature a lock-in term, which prevents investors from redeeming the fund before a specific time. In terms of long-term capital gain tax, you benefit.
Ways to Invest in Mutual Funds
Direct Investment
You can drop off the properly filled form at the branch of the relevant mutual fund provider. You might also download the form and carefully fill it out. Before delivering the check, you should thoroughly read the paperwork.
Online Mutual Fund Investment Platform
You only need an internet connection and a mobile device to invest online. There are several tools available to assist you in selecting the best mutual fund depending on your risk tolerance, objectives, and other considerations. An online investment platform called Scripbox might help you save time and effort. Even a novice may easily start investing on their own thanks to the step-by-step approach from choice to payment and redemption. To join the mutual fund firm, all you need is your PAN card information, identity information, and an active bank account.
Using a Demat Account
You can invest in and conduct business with the mutual fund using your current bank account and DEMAT account. Your stockbroker must be a licensed distributor of mutual funds to provide the feature. To invest, you must sign into your Demat account and search for the mutual fund investment option. The fund in which you want to invest must be selected in the next stage. The investment must then be completed by making an online money transfer.
Through Karvy and CAMS
Fund investments may be made through registrars like Karvy and CAMS, both online and offline. To use the online method, go to the CAMS or Karvy website, register, enter your folio number, choose a payment option, and submit your payment. You can invest via the offline method by going to the local office, filling out the application, and delivering the canceled check and a copy of your KYC documentation.
Mutual Fund Agents
Agent-based investing is a time-consuming, expensive strategy that ought to be avoided. To assist you in making your decision and completing the required form, call an agent. Agents now have digital gadgets that they may use to assist you in filling out forms electronically and promptly activating your account. You should, however, confirm the agent's legitimacy. For their services, certain agents could demand a commission.
The preliminary prospectus for these prospective mutual fund schemes was submitted to SEBI by mutual fund institutions, and subscription will begin in the coming months.
Edelweiss Gold and Silver ETF FOF
There are silver ETFs at the moment. ETFs and mutual funds are available for gold. There isn't a mutual fund strategy that invests in both, though. Both gold and silver components would be purchased by the Edelweiss Gold and Silver ETF FoF. Edelweiss MF will make its new fund offer on August 24, 2022, which has already received clearance from SEBI.
In the past ten years, the asset class of gold has produced 5% annualized returns, and in the past five years, 11.5% annualized gains. Silver, on the other hand, has produced annualized returns of 1.5% over the past ten years and roughly 8% over the past five. One may always invest in gold for portfolio diversification, but one should consider if one would need to invest in silver. This may also be a risky ratio.
Navi Internet of Things ETF Fund Fund
Navi mutual funds continue to introduce index funds. The Internet of Things ETF FoF, a new fund offer, has since been submitted by them to SEBI. This mutual fund program is an open-ended fund of funds program that invests in the shares of foreign exchange-traded funds (ETFs), giving investors exposure to businesses that stand to gain from the increased use of Internet of Things (IoT) technology. The Global x IOT Technology ETF, another ETF, would be purchased by the fund.
Navi Metaverse ETF Fund of Funds
This is another distinctive future NFO in the mutual fund sector. A new mutual fund scheme, Navi Metaverse ETF FoF, has been submitted by Navi Mutual Fund to SEBI. This is a fund of fund scheme that invests in shares of foreign exchange-traded funds (ETFs) that expose investors to businesses that are well-positioned to gain from the development of the Metaverse. This FOF would invest in the Roundhill Ball Metaverse ETF, an international ETF. Since its creation one year and three months ago, the underlying Round Hill Ball Metaverse ETF has achieved negative returns of 46%.
HDFC Defence Fund.
The HDFC Defence Fund is a brand-new fund that HDFC has filed. This is an open-ended equity program that invests in businesses in defense and related industries. There is currently no mutual fund that invests in the defense industry, making it a special type of mutual fund. Due to an increase in spending by the Indian government, there is now a good craze in defense industries. Below are a few examples:
The price of HAL stock soared 250% in the previous three years and 100% in the previous year. The price of BDL shares rose by 180% over the previous three years and by 110% over the previous year. BEML, whose stock price rose 110% over the previous three years and 33% over the previous calendar year,
Therefore, funds like the HDFC Defense Fund, which invests in defense and related industries, can offer profitable returns over a few years.
Mirae Asset Cloud Computing ETF FoF
When we mention Mirae Asset, investors immediately think of Mirae Asset Emerging Bluechip, one of the top mutual fund strategies that has provided profitable returns over the short-to long-term. Cloud Computing ETF FoF, a new fund offer from Mirae Asset, has just been submitted to SEBI.
This is a fund of fund scheme that invests in foreign equity ETFs that are based on businesses that are in a good position to gain from the rising use of cloud computing. These firms include those whose main line of business is providing cloud and edge computing infrastructure and hardware, as well as computing software-as-a-service (SaaS), platform-as-a-service (PaaS), and infrastructure-as-a-service (IaaS).
Mirae Asset Global Clean Energy ETFs Fund of Fund
The Global Clean Energy ETF FoF new fund offer was also submitted by Mirae Asset. This fund-of-funds plan invests in foreign equity exchange-traded funds that are based on businesses that generate energy from renewable sources and businesses that stand to gain from a rise in the use of technology that prevents or mitigates harmful environmental effects.
Nippon India Artificial Intelligence Fund of Funds
The new fund offering from Nippon India Mutual Funds invests in businesses that stand to gain from the artificial intelligence theme. This fund-of-funds strategy makes investments in DWS Invest AI units.
Mirae Asset Artificial Intelligence & Technology ETF Fund of Fund
The Mirae Asset Artificial Intelligence and Technology ETF FoF is a new fund that Mirae Asset has registered for. An investment in this open-ended fund scheme is a unit of the Global X Artificial Intelligence & Technology ETF.
DSP Future of Transportation Fund Fund
Another distinctive prospective mutual fund program is this one. DSP Mutual Funds have submitted a SEBI filing regarding the floatation of the DSP Future of Transportation Fund. This fund is an open-ended fund scheme that invests in foreign funds and exchange-traded funds (ETFs) that invest in multinational corporations engaged in the development, manufacture, and/or marketing of future transportation technologies.
Motilal Oswal Precious Metals Fund of Fund
Despite having a fancy name, Motilal Oswal Precious Metals FoF invests in shares of exchange-traded funds that hold gold and silver. As we said before, diversifying your portfolio may be accomplished by investing in gold. In the long run, however, investing in silver may be hazardous.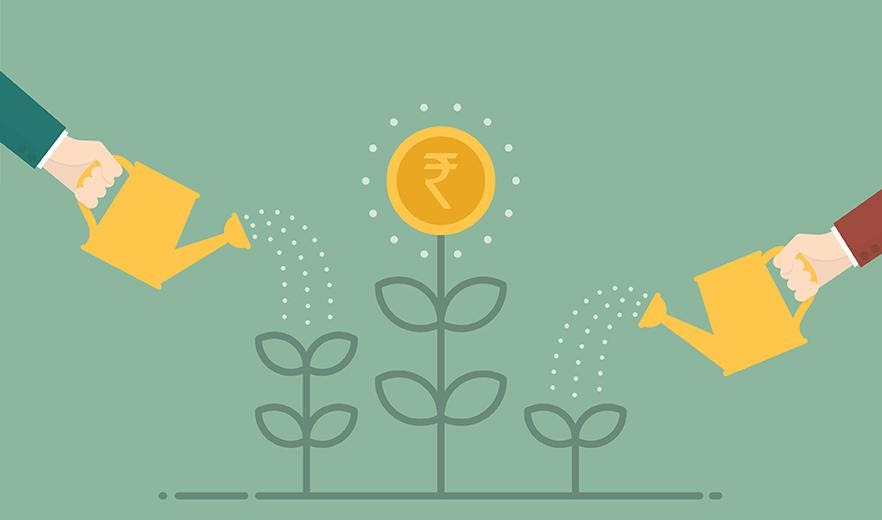 Conclusion
Even though mutual fund organizations are currently generating novel mutual fund schemes, investors should continually investigate the historical performance and prospects of such themes before investing.
edited and proofread by nikita sharma