Trends
This year, 20 companies significantly reduced their IT workforce.
This year, 20 companies significantly reduced their IT workforce. Tech businesses are laying off employees and postponing hiring as a result of higher interest rates, decreasing domestic and international consumer spending, and a strong dollar. The IT sector dropped 9,587 employees in October, the largest monthly total since November 2020, according to Challenger, Gray & Christmas Inc., a consulting firm that monitors job cutbacks declared or verified by businesses spanning telecom, electronics, hardware manufacturing, and software development.

Recent earnings disappointments from Alphabet Inc., Amazon.com Inc., Meta Platforms Inc., Microsoft Corp., and other businesses sent their shares tumbling and reduced their market valuations by hundreds of billions of dollars. For instance, Meta has already seen a value loss of more than 67% this year.
Amazon
The biggest online retailer plans to let go of 10,000 staff members. Bloomberg News reports that Amazon's devices section, which oversees the retail divisions and the Alexa digital assistant and Echo smart speakers, is expected to experience layoffs. In November, Amazon ceased all "new incremental" recruiting for its corporate personnel.
Apple
People with knowledge of the matter say that the iPhone maker has stopped hiring for a range of roles outside of research and development, stepping up its effort to reduce expenditure for the coming year. Although it interferes with some business activities and traditional hardware and software engineering obligations, teams working on long-term projects and future technology are frequently excluded from the break.
Chime
A digital banking start-up named Chime Financial Inc. is firing 160 people or 12% of its whole staff. The company is still well-capitalized, and the adjustment will enable "further expansion," according to a spokesman.
Cisco
The restructuring approach that Cisco Systems is beginning will affect about 5% of employees. The company anticipates pretax expenses related to severance, termination, and other costs of approximately $600 million. The employees will be permitted to transition to new jobs within the company, according to Chief Financial Officer Scott Herren. In reality, we'll have approximately the same number of people after this fiscal year as we had at the beginning, said Herren. "This is not about shrinking our staff." At the end of July, Cisco employed more than 83,000 people.
Dapper Labs
In a message to coworkers, Dapper Labs Inc.'s founder and CEO Roham Gharegozlou said that 22% of the staff had been let go. He laid the responsibility on the overall health of the economy as well as the challenges the company faced due to its rapid growth. Dapper Labs launched the NBA Top Shot marketplace for nonfungible tokens, a class of digital assets that have seen a dramatic fall in demand since the collapse of the bitcoin market.
Digital Currency Group
The massive cryptocurrency corporation Digital Currency Group saw a restructuring last month that led to the departure of about 10 employees. As part of the restructuring, Mark Murphy was promoted from chief operating officer to president.
DoorDash
In response to its rapid expansion during the pandemic, which has led to increasing losses, DoorDash Inc. is laying off around 1,250 individuals. The layoffs would affect 6% of the company's personnel, which includes both US-based workers and those located abroad, according to Bloomberg's research. "While our business continues to flourish fast, given how quickly we hired, our operational expenditures—if left unbroken would continue to exceed our income," Chief Executive Officer Tony Xu said in a memo to employees.
Galaxy Digital
Galaxy Digital Holdings Ltd., a bitcoin financial services business established by billionaire Michael Novogratz, is considering letting go of up to 20% of its workforce. Those who are familiar with the matter say that the plan may yet be changed and that the actual amount might be between 15% and 20%. The meltdown in the cryptocurrency market has caused the price of Galaxy's shares to drop by more than 80% this year.
HP
Due to a decline in the demand for personal computers, HP Inc. may cut 6,000 jobs over the next three years. Along with a 10% reduction in staff, the firm will reduce its real estate footprint.
Intel
The chipmaker alleges Intel Corp. is cutting jobs and delaying the construction of new facilities to save $3 billion in 2019. By 2025, it might result in savings of up to $10 billion. The notion was well received by investors, who sent the shares up more than 10% on October 28. Until recently, Bloomberg News said that thousands of individuals will be affected by the staffing reduction.
Lyft
Lyft Inc. has sold off its car service operation as part of its cost-cutting efforts. 683 workers, or 13% of the workforce, will be laid off. The company has previously said that it will suspend hiring in the US for at least until next year. Now, it is being impacted by even larger headwinds.
John Zimmer and Logan Green, the company's co-founders, wrote in a message that "inflation and a slow economy are realities that we are not immune to. The harsh reality is that our actions today have prepared us to achieve that. We need 2023 to be a time when we can better execute without having to make last-minute changes to our plans in response to unexpected events.
Meta
The parent company of Facebook is cutting 11,000 jobs, marking the first sizable round of layoffs in the social media industry's history. The stock price of Meta has plummeted dramatically this year as a result of many quarters of disappointing profits and a drop in revenue, and the company is making an effort to cut costs. Meta will keep its hiring restriction through the first quarter while cutting about 13% of the personnel. The CEO, Mark Zuckerberg, issued a statement saying, "I want to accept responsibility for these decisions and how we got here. I understand that this is terrible for everyone, and I'm very sorry for those that are impacted.
Opendoor
Around 550 employees, or approximately 18 percent of its pool, will be laid go, according to Opendoor Technologies Inc. As a result of rising mortgage rates, the industry, known as "purchasing," is seeing a decline in the market for homes. To solve this, the industry uses data-driven property flipping.
Peloton
Peloton Interactive Inc. terminated 500 employees, or around 12 of the total, in October. This year, the establishment has decreased its pool a total of four times. Peloton said that the move, along with other cost-cutting measures, will enable it to break even on cash inflow by the conclusion of the company's financial year in 2023. I understand that the news of this moment will make numerous of you upset, bothered, and emotionally spent, but please understand that this is an essential step if we're going to regain Peloton, which was the subject of a communication from the CEO, Barry McCarthy, in October. "We want to be in charge of our fortune and ensure the company's long-term success."
Qualcomm
In response to a faster-than-anticipated decline in demand for phones using its chips, Qualcomm Inc. said it has firmed up hiring. In contrast to its previous forecast, it now expects a double-digit percent decline in smartphone shipment this time.
Salesforce
As demand for its software products declines, Salesforce, Inc. is placing further emphasis on profitability. To increase profitability, the pot has excluded hundreds of workers from its deal brigades. Salesforce's pool has nearly quadrupled since 2017.
Seagate
Approximately 4,000 employees are being let go by Seagate Technology Effects Plc, the world's largest producer of computer hard drives. The decline in tackle investment has had a significant impact on computer providers like Seagate and Intel. According to CEO Dave Mosley, guests are hoarding redundant force, which is harming orders and affecting Seagate's fiscal results. That needed timber cutbacks. To acclimatize to the present request conditions and increase long-term profitability, he added, "We've taken nippy and decisive moves."
Stripe
More than 20,000 employees are being denied employment at Stripe Inc., one of the most valuable businesses in the world. With the employment reduction of 14 percent, it will have around 9,000 people once again, which was its workforce in February. Co-founders Patrick and John Collison informed their workers that they required more drastic expense reductions to prepare for "narrow times."
Twitter
Economic worries are less of a factor in the ferment at Twitter than its recent preemption—and the debt that came with it. But presently, compared to its challengers, the pot has enjoyed some of its biggest successes. Elon Musk, who paid $ 44 billion to acquire Twitter, had laid off approximately 700 people as of dispatch. Also, Musk changed the company's "work-from-anywhere" policy, requesting that the remaining staff members come into the office. On November 4, Musk tweeted, "Regarding Twitter's drop in force, regrettably there's no option when the establishment is losing over $4 million per day."
Upstart
Online lending platform Upstart Effects Inc. reported in a nonsupervisory form that it has let off 140 hourly workers because of the "delicate frugality and decline in the number of loans on our platform."
Following the announcement of 1,000 layoffs, Amazon will retain its new labour force.
According to a Bloomberg report, Amazon recently announced the axing of over 20,000 employees and the intention to hire new employees for its cloud division. Matt Garman, the company's elderly Vice President of Web Services deals and marketing, has proposed that Amazon hire new employees for the company's Amazon Web Services (AWS) division.
However, rather than this time, the e-commerce behemoth intends to double its workforce in 2023. This shows that Amazon isn't entirely halting employment to save money. Garman is asserting that the company's Palm division is allegedly relatively successful and is also going through rapid-fire expansion. Amazon would therefore continue to invest in this company.
"I suppose we'll increase our staff size in the coming time." Our company is still expanding quickly, according to Garman in an interview with Bloomberg. "We take a break, and I believe that all of our brigades are enjoying it." "We have expanded so quickly that, from an organizational viewpoint, it's constantly salutary to have a period of digesting," he continued.
The article claims that there have been instances where AWS has been so cost-effective that it has completely covered Amazon's operational profits. Garman asserted that the pot would restrict data center building till the demand fell because this is one of the sectors in which Amazon's company is booming. Up until then, it will keep constructing data centers.
Deals of $20.5 billion were generated by Amazon's cloud business, one of the biggest suppliers of computing and data storage, in the third quarter of 2022. Indeed, though this rate has increased by 27 percent, the rate of growth is still supposedly rather moderate because numerous businesses are now cutting costs as a result of the recession.
Amazon is a tech company that has lately blazoned layoffs of thousands of workers, but the good news is that this will be done gradationally rather than all at once. The deadline to freely abdicate with fiscal benefits has been extended to November 30 by the e-commerce mammoth.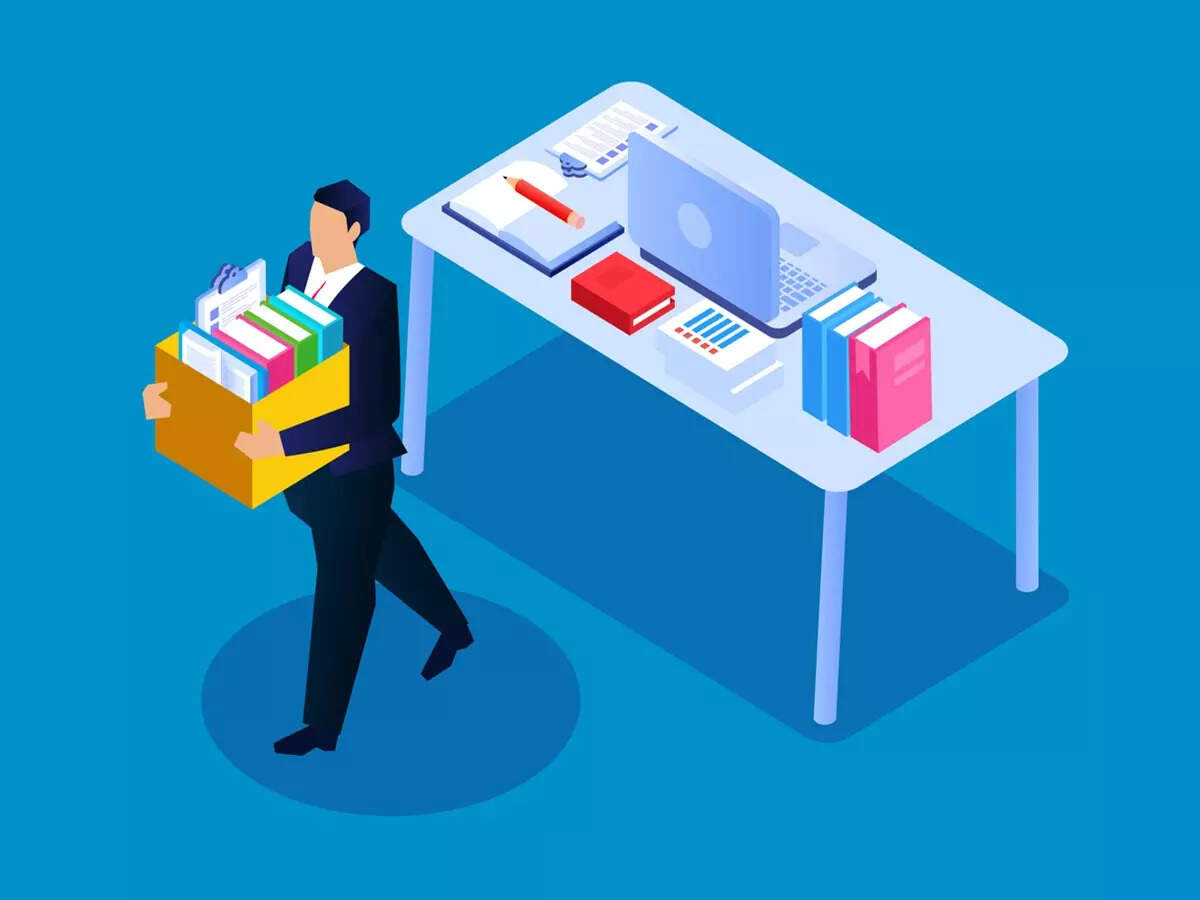 According to Amazon, those who apply for the Voluntary Separation Program (VSP) will be eligible to receive up to twenty weeks of paid severance, or a week of base pay for every six months of employment (rounded to the nearest six months). As per an insurance benefits policy, workers are also entitled to medical insurance coverage for six months or an equal insurance decoration payment in their place.
Edited by Prakriti Arora