Trends
Controversial Rwanda plan victory raises concerns about significant changes for UK students
The London High Court has agreed to the contentious UK government proposal to send asylum seekers to Rwanda. Lord Justice Lewis and Justice Swift decided on Monday, December 19, that the plan did not violate the UN Refugee Convention or any other human rights legislation. Therefore, while their applications are being handled, the UK government may transfer certain asylum applicants to Rwanda. According to the government's justification, doing this will eventually deter people smuggling.
Suella Braverman, Rishi Sunak, and other influential figures have praised the decision. Despite the Supreme Court's decision, a flight to Rwanda won't be departing any time soon. This is due to the court's further ruling that eight asylum applicants whose cases were to be sent back to Rwanda had not been "fully assessed" and needed to be reevaluated.  The government has so prevailed based on law but would still have challenges based on the specifics of individual instances.
The Rwandan strategy has come under fire for being a representation of colonialism that is strongly based on the demands of global capitalism. a first-world country attempting to transfer its migratory issue to a third-world country. The Archbishop of Canterbury called the £120 million contract with Rwanda "ungodly," and other charities talked of the awful horrors it would bring to those seeking safety from conflicts, political violence, environmental catastrophes, and human rights violations.
For an island nation like the UK, immigration is a contentious political topic where various constituencies and interests have differing opinions. As a result, ministers constantly tinker with policy to appease everyone. This was made painfully clear when the government was compelled to reinstate the graduate visa, which allowed foreign students to remain in the UK for two years after earning their degree.
The UK previously provided overseas students with a post-study work visa to help with job experience. It was put to an end in 2011 amid calls to limit immigration. The number of Indian students decreased as a result, and the institutions in the UK expressed their worries to the government. In reality, successive ministers in charge of education and universities have fought with cabinet members over the UK's failure to compete with the US, Canada, and Australia in luring Indian and Chinese students, who make up a sizable portion of foreign students.
The government declared in September 2019 that it will resume the two-year post-study visa in July 2020 after years of lobbying and realizing the detrimental effects on the education industry.  It was only reasonable, according to Sanam Arora, founder, and chairman of the National Indian Students and Alumni Union (NISAU), who made several representations to the government on the subject.
"For two years following the completion of their studies, students are permitted to live and work in the UK without the assistance of a sponsor. The main goal is to gain international work experience, and after two years, they will have the chance and time to move to a Tier 2 visa by finding employment or opening their own business, according to Arora.
But when the two years are over, because of the expensive costs, it becomes more challenging for international students to get a sponsor to move to the Tier 2 visa. While the great majority of foreign students, including those from India, return to their home countries, it may be extremely difficult for those who intend to stay in the UK to find businesses willing to sponsor their visas.  Sponsorship is a synonym for impossibility, according to Rashi Agarwal, a University of Westminster MA graduate in broadcast journalism. Agarwal completed her studies in 2021 and is now in the country on a graduate visa that will expire in December 2023.
"I came to this country with aspirations of becoming a successful journalist, but huge organizations have tarnished those prospects by refusing to sponsor or hire foreign immigrants like me.  The government technically expects us to get ourselves a job when the Graduate Route program ends so they can sponsor us and give us a work visa.
However, more and more firms are now making it obvious in their application letters: "Don't apply if you need sponsorship to work in the UK. "When they realize you require a sponsor, those who aren't as clear-cut reject the application," claims Agarwal.
Arora expects that overseas students who want to stay after their graduate visas expire may find sponsors promptly, but much depends on the industry and the state of the economy.  It was made evident that student visas cannot be a smooth road to settlement when we made requests to the government for the resume of the post-study employment visa.
Although there are many open positions, they ultimately depend on market factors and might vary by industry, according to Arora. According to Arora, there are opportunities in the fields of tourism, hospitality, and nursing as well as a vacancy rate of 50% for listed STEM professions. "I am a member of the underrepresented groups in marketing, fashion, media & communications, hospitality, the arts & creative, and commerce, which are less likely to get sponsorship. 
However, the STEM industry, finance, and health are the three primary employment sectors that have experienced a rise in sponsored visas over the past two years, according to Agarwal, who gave a snapshot of the UK job market.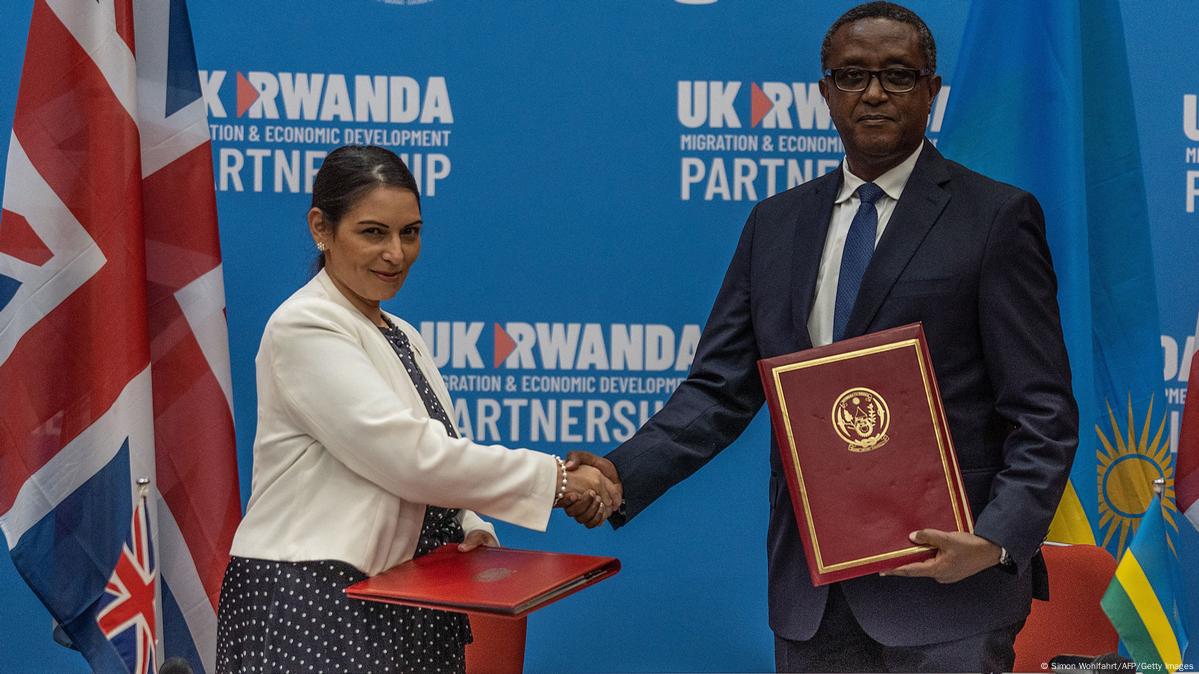 However, the "Rwanda turn" that regulations for overseas students may take is what stakeholders dread most right now. The home secretary Suella Braverman has discussed the large number of dependents that overseas students bring with them recently, which has stoked concerns about potential reforms to the student visa system.  Since international students might be a soft target for achieving migration goals, Universities UK CEO Vivienne Stern has already discussed a potential lengthy struggle ahead.
When claims that Indian students frequently go to the UK with several dependents were made, sources in the Ministry of External Affairs (MEA) expressed astonishment and insisted that such claims did not provide a whole picture.  In 2021, 34,000 Nigerian students brought with them 31,898 dependents, compared to 93,049 Indian students who brought 24,916. On the other hand, just 401 dependents accompanied 114,837 Chinese students.
Chinese students have extremely few dependents, but it has been seen that students seeking doctoral degrees and post-graduate coursework tend to have more dependents. This is especially true if any one country (like India) sends a significant number of students to the doctoral program. Additionally, statistics show that Indian students are more than five times as likely as Chinese students to transfer onto a work visa, so it makes sense that the former would have more dependents and seek early assimilation into British society.
Stakeholders in the UK education industry are concerned about the debate around dependents and the rhetoric surrounding immigration. According to rumors, the Conservative administration is considering just allowing international students to enroll in the best colleges and outright prohibiting dependents.  Universities in the UK have issued dire warnings about the loss of jobs and impending economic catastrophe as a result of overseas students' increased tuition costs.
The removal of students from the net migration objectives has been demanded by several parties, including Arora, who claims it is unjust. Net migration is the sum of the arrivals to the UK over a period longer than a year minus the departures. "It is sensible diplomatically and economically to exclude overseas students from the net migration objective.
After completing their education, the majority of students return to their home countries, according to Arora. Theresa May faced pressure to exclude overseas students from the net migration target in 2017 because 97 percent of them leave after completing their degrees. But it hasn't been carried out yet. Additionally, overseas students provide social and cultural capital to university campuses, enhancing the overall allure of educational institutions.
However, there are concerns that the Conservative administration may be tempted to introduce dramatic measures in the student visa policy to gain political benefits now that the high court has deemed the Rwanda proposal legal.  Furthermore, policy choices regarding student visas cannot be easily contested in court, unlike those involving asylum applicants.