Trends
Intel has claimed that one of its 13th generation CPUs will hit 6GHz when stock and 8GHz when overclocked
Let's take a look at the Intel Technology Tour 2022, where American multinational technology giant Intel's claim took the limelight when it stated that at least one of its next 13th-generation CPUs, labeled Raptor Lake, will be able to run at 6GHz at stock, with the processor capable of reaching 8GHz when overclocked.
Perceived Reasons for Intel's claim on 6GHz
Intel's claim on 6GHz is a jab at rival AMD, which recently stated that its next flagship 16-core Ryzen 9 7950X will be capable of pushing up to 5.7GHz.
How Intel is creating a competitive edge in the market? 
Even though raw clock speeds aren't enough in terms of performance, surpassing Intel's claim 6GHz barrier would be an appreciable marketing success for Intel, which has been competing with a rising AMD in the CPU market in recent years.
Now, since you know the news, let's take a short dive into the core technical aspects of both the players.
What is Intel's claim on the so-called Raptor Lake?
Intel's claim on 13th-generation Raptor Lake CPUs will include more cores, greater connections, a redesigned core architecture, compatibility for PCIe 5.0 SSDs, and an officially-verified 6.0 GHz peak boost clock. Raptor Lake, according to Intel, will feature a 15% increase in single-threaded performance, a 41% increase in multi-threaded performance compared to the previous Alder lake, and an overall '40% performance scaling.' These cores are intended for single- and lightly-threaded operations such as gaming and productivity.
Raptor Lake, like its predecessor, will enable disruptive new technologies such as PCIe 5.0 and DDR5, but will retain DDR4 compatibility for less costly design alternatives. Raptor Lake will also slot into current motherboards to provide an upgrade path for Alder Lake users, however, new 700-series motherboards will be available at launch with improved connection choices.
Intel's claim about Raptor Lake is that it will also have improved overclocking options, support for an AI M.2 module, and compatibility with Alder Lake systems.
Who is AMD- The counterpart?
As seen in AMD's "together we advance PCs" live stream, the flagship Ryzen 9 7950X CPU will cost $699 at launch and will have 16 cores, 32 threads, and a boost frequency of up to 5.7GHz.
During the presentation, AMD stated that the Zen4 CPUs give a 13% IPC boost over the previous Zen 3 (Ryzen 5000 series) generation, up from the 8-10% boost claimed when the architecture was previewed at Computex 2022.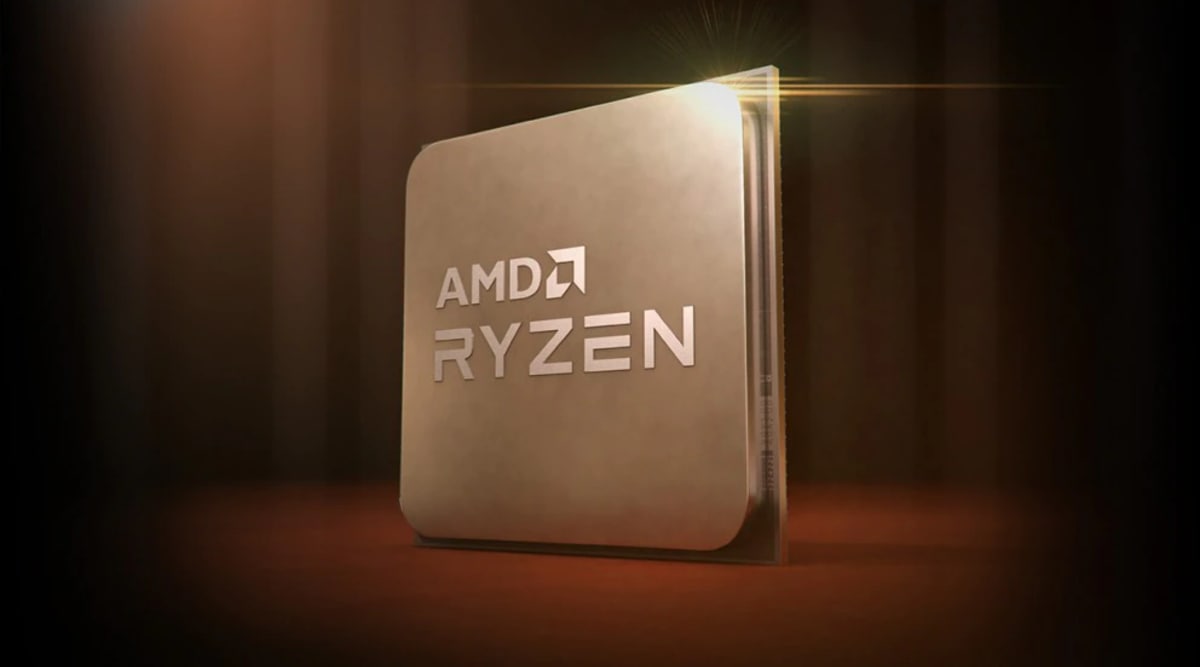 According to AMD's website, all four Ryzen 7000 SKUs will offer integrated Radeon RDNA 2 graphics. Raphael CPUs will include 2 graphics cores, each with 64 stream processors and a boost clock of up to 2.2GHz.
The game of throne-The throne to earn desktop PC supremacy
Intel's Raptor Lake CPUs will be available in October to compete with AMD's Zen 4 Ryzen 7000 processors, paving the way for a ferocious struggle for the dominance of desktop PC — notably for the title of greatest CPU for gaming as the Intel vs AMD rivalry enters a new phase.
Intel recently announced that its top-tier Raptor Lake processors would achieve up to 6 GHz in stock mode and had established a world overclocking record of 8GHz – presumably with liquid nitrogen. Notably, the highest speed of 6 GHz is 300 MHz higher than AMD's Ryzen 7000 CPUs' 5.7 GHz, although Intel has not confirmed which product will reach that speed.
As AMD aggressively iterated on its Ryzen processor family, Intel's Alder Lake brought the firm back from the brink of losing its dominant position in our CPU rankings. AMD's sequence of advancements ultimately came to a head in a humiliating defeat of the efficiency crown for the ancient CPU giant Intel, because the Ryzen 5000 processors outperformed Intel's chips in every aspect starting from performance, price, and power metrics which made a difference back in 2020, capping Intel's decline in popularity following nonstop delays shifting to its frequently and seemingly doomed 10nm process node.
The penultimate approach
In terms of how long-term market competitor Intel fits into this, AMD contrasted the performance of its current flagships to the Intel i9-12900K in the V-Ray benchmark, where the Zen 4 CPU marked up to 47 percent greater performance per watt and a possible improvement of 57 percent in raytracing.
The Raptor Lake CPU line-up is yet to come in front of everyone, so it's unknown whether or how many of the generation's CPUs will be capable of such speeds.

Given that Intel's 12900KS can be clocked at 5.5GHz (up 300MHz from the maximum 5.2GHz speed on the regular i9-12900K), Intel's 6GHz CPU might be a KS-branded variant of its forthcoming 13900K chip.

Official price and release date details are not in the public domain yet, but Intel plans to provide further insights on September 27th at its Innovation event in San Jose, California.
Guess what, it is the same day AMD is going to release their Ryzen 7000 CPUs( four CPUs based on the new Zen 4 desktop computing architecture; codenamed "Raphael").
Is this just a coincidence or the world is going to witness the great rivalry of two behemoths in the CPU industry!!