Trends
Niranjan Hiranandani & Shradha Sharma Invest in Ratan Tata Backed Goodfellows In Seed Round; How Goodfellows Has Brought Generations Together.
Goodfellows, started by Shantanu Naidu, offers companionship for the elderly and focuses on taking care of how to make them feel less lonely.
Goodfellows – Niranjan Hiranandani, the real estate tycoon of the Hiranandani Group and YourStory's founder and Shradha Sharma, have invested an unknown sum of seed funding in Goodfellows, which is a senior companionship startup. 
Goodfellows is a startup founded by Shantanu Naidu, based on a unique and much-needed companionship service for senior citizens. 
Launched in September 2022, Goodfellows was founded by entrepreneur Shantanu Naidu and was bootstrapped in December 2021. 
The startup has already found its unique concept; 'click' with Ratan Tata, who has also invested in the startup. Incidentally, Hiranandani and Sharma will also be on the company's advisory board. 
The founder of Goodfellows, Shantanu Naidu, is also designated as General Manager in Tata's office.
According to Niranjan Hiranandani, the managing director and co-founder of the Hiranandani Group, Goodfellows is both a wonderful and a unique concept as it understands the problems faced by seniors in today's world and hence has developed its business model around the issue and successfully found a solution. 
Speaking on similar lines is the second investor – Shradha Singh, as she believes that some startups are created to impact a community in a positive manner, and Goodfellows is an excellent example of the same. 
The startup has also bagged its first corporate contract and plans to test its corporate offerings. 
Goodfellows works based on a freemium subscription model. The first month is free, and from the second month onwards, the company charges a base subscription fee of Rs 5,000 per month, which is negotiable since pensioners have limited affordability.
Goodfellow's, The Startup Story
The Mumbai-based startup providing companionship to the elderly in their day-to-day activities was expected to start its full-blown operations in early 2022.
It launched a beta version of its service in 2021 and had 20-25 senior subscribers with 15 employees as of the end of 2021. 
Naidu had said that the startup looks to grow at a slow pace, the platform is not expected to be tech-heavy, and the focus, considering its target audience, maybe more on personal interaction.
Goodfellows is one of the first such startups in India's senior care assisted services segment focused on senior companionship. At the same time, other players predominantly include non-profit firms and senior care players such as Antara Senior Care or Pune-based retailer Seniority, which provides health and lifestyle products for senior citizens.  
With the fundraising, the startup plans to reinforce its operations in Mumbai while expanding services to cities like Pune, Kolkata and Bengaluru.
A Unique Concept And Much-Needed Service For Senior Citizens Shantanu Naidu's Goodfellows 
Shantanu Naidu, the founder of Goodfellow's startup, is based on his belief that generations have much to learn from each other and that it is a continuous learning process that does not stall even though one may be generations apart. 
Notably, the 30 – year – old Naidu has a close relationship with his mentor Ratan Tata, who himself has, through his experience and leadership, been one of the most respected individuals and a prominent business personality in India – Ratan Tata today is aged 84 years.
"Everything Grandkids Do"
Goodfellow's appropriate tagline is "Everything grandkids do", and that's precisely how this startup provides senior citizens with the companionship they need in the form of interaction with the younger generation. 
This is how Goodfellow works – Senior citizens who subscribe to this platform are paired with graduates aged 18 to 30, who form meaningful bonds over time and in due course of their interactions.
The seniors are appropriately called 'Granpals' while their younger companions are called 'Goodfellows', the team during the startup's six-month beta phase noticed that it took only as little as five sessions of three hours each what required for the generations to come together and form a healthy meaningful and interactive bond.
What is impressive is the understanding that different people have different requirements, and hence companionship may take the form of varied interpretations for people. 
While some of the seniors looked forward to playing board games or going for a walk, others were much happier having conversations or simply sitting together and doing nothing at all, while some even wanted to travel.
Thus, taking note of those wanting to travel, Goodfellows also decided to do some research on exploring elderly travel opportunities and projects that allowed seniors who wanted to travel and explore.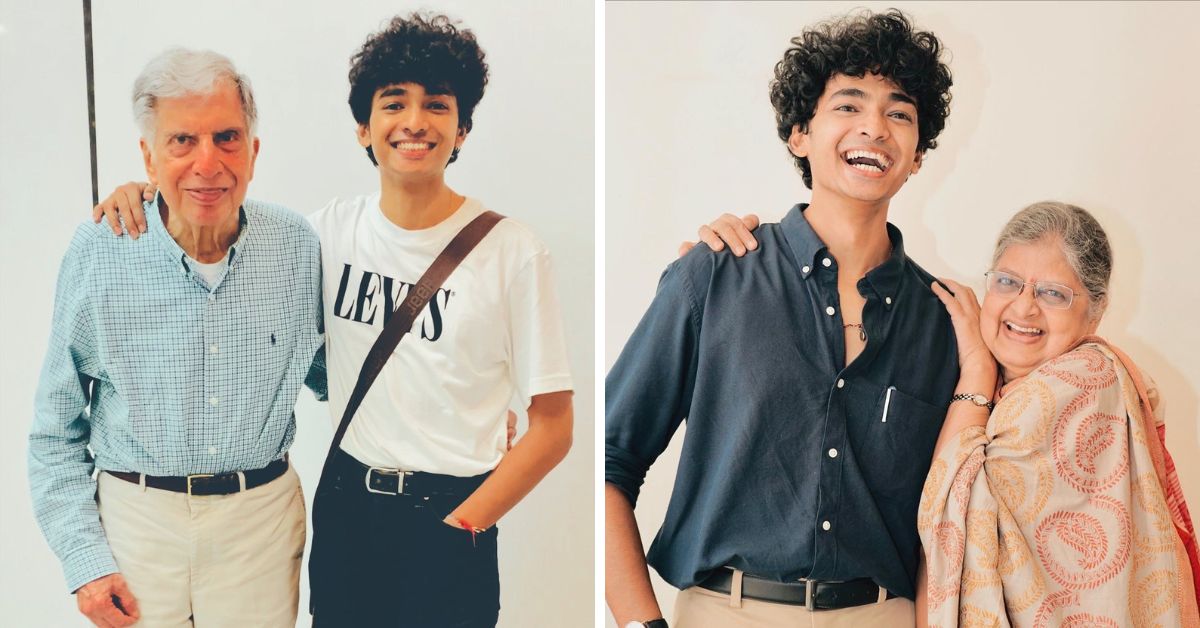 Younger Generations Who Don't Have Grandparents Or Have – But Why Limit?
Many among us don't have the fortune of having grandparents and may not have experienced what it's like to have them – hence for those who would like to experience the same, the startup provides an excellent opportunity. 
The Goodfellows have a common shared experience, for those who have volunteered have by large said that this adventure has taught them many things and is an opportunity to learn.
And even for those younger lot that have the privilege of having grandparents, why limit – interactions and learning is an ever-learning curve, especially when it comes to the older generation. There is much that they can teach us just by the vast experience of their life.
Goodfellow's How it Works & The Plans Ahead.
Goodfellows has launched in Mumbai, but the startup plans to set up services in Pune, Chennai and Bengaluru. 
The startup has received much positive response from the seniors and has a healthy number of seniors that have already signed up for the service. 
Goodfellow has a seven-layer recruitment process, which includes three interviews and physiological tests that help familiarise the applicant's intent and emotions; they need sensitivity.
Then comes the police verification, a third-party check and a month-long probation.
The team also tries to ensure that the senior gets the same Goodfellow every time to form a meaningful connection. 
The role is a paid role that requires a full-time commitment, and on days that they are not with their Grandpals, Goodfellows can work in specific departments of the Goodfellow office. 
One of the things that struck Naidu is that they initially thought that the only people living alone were the ones who didn't have anybody or had their families living abroad. 
However, they soon understood that some people live in the same city as their children but don't get to see them often, and this may be a byproduct of a fast-moving professional culture.
So What led For Shantanu Naidu To Start Goodfellows?
According to Naidu, there were many reasons why he started this service – for one; the pandemic months showed him that many of his neighbours were alone as their children lived in other cities. 
In his own words – "This made me realise how important it is to spend time with them, they have wisdom, and the innocence of a child. It is a symbiotic relationship for the generations,".
There are also monthly events planned for the Grandpals. The focus is on how to make them less lonely. 
Conclusion: Goodfellows, the startup founded by Shantanu Naidu, is a great concept that has effectively solved the problem of companionship for seniors and has also worked towards providing a solution.
The startup has won the hearts of like-minded people – Ratan Tata, Niranjan Hiranandani, and Shradha Sharma, who have recognised the uniqueness and the genuine intent behind the startup.